If you are looking for Oppo A3s display replacement, your search ends right here. On this page, we offer Oppo A3s display and touchscreen combo, which you can use to replace a broken display or touch screen glass. In Oppo A3s phone, display, and touch screen, both parts come in conjunction with each other. In case of any physical damage, you need to replace the complete combo of the display and touchscreen glass.
What to do when the Oppo A3s display gets broken?
A broken Oppo A3s display is a widespread problem and something you shouldn't worry about. That is because you can easily replace a broken display with a brand new original display without any hassle. Surely, it costs you money, but there is no other solution to this problem.
As soon as your Oppo A3s display or touch screen glass breaks and nothing is working, you may need to change it immediately. However, in most cases, the touch screen will continue to work for some time, even after damage, and thus, you get some time to find quality display replacement for Oppo A3s.
The part offered here is the 100% Original display replacement, which is pre-tested for working and comes with a money-back guarantee. It is the perfect screen replacement for Oppo A3s, which helps you in repairing your phone in no time. In this combo, display, and touchscreen glass, both parts closely attach together. To replace a broken display, all you need to do is, take out the broken combo from your phone and fix a new combo in it.
Is it a good idea to replace only the touch screen glass?
Many mechanics in the local market will advise you to replace the only glass of your phone. Some other mechanics will tell you that they are replacing the combo, but they will silently replace only the glass, and you will not even know. Mechanics always advise biased solutions so that they can make massive money on the repairs. They want to make money, and they don't care if the customer is getting value for the money spent.
It is happening mostly in the local markets where the customer pays full money, but he gets fooled as he pays full price for the original combo but gets a cheap junk glass in return. As a rule of thumb, always take back your broken combo from the mechanic, and this way, you will know the truth that If they have replaced the combo.
Always make sure to put your signature on the display so that you can isolate your display later. A huge percentage of local mechanics are into fooling the customers and giving them nothing in return. Many customers easily get trapped in low-quality repairs due to their interest in so-called low priced original parts, which is never possible. Original parts are never cheap, and you need to keep that in mind. If you need an Original screen replacement for Oppo A3s, you can order from this page. A quality screen replacement for Oppo A3s will always cost you money.
What is the meaning of Oppo A3s Combo / Folder?
The simple meaning of a combo is a complete unit of the display and touch screen glass. Some people think that word combo means two individual display units, but it is wrong. The word combo means that two separate parts (Display and Touch Screen Glass) form a single unit, and this is called Combo or Folder.
The Oppo A3s combo is a very useful part to replace a broken display or touch screen glass. That is because it is a ready display unit that you just need to test and fix on your phone. In our purview, display replacement is an effortless job, but some mechanics may make you feel like it is the end of the world. Don't worry if the display is scratched; you can replace it very easily.
Why buying cheap replacement parts will not help you?
You shouldn't buy cheap replacement parts because such parts are not a long term solution to the broken display problem. Even the most educated customers run behind finding cheap screens and later realize that they are now stuck with a duplicate combo, which is of no use. Almost all customers are neophytes when it comes to mobile phone screens, but they have a delusion that they know everything.
Please note that the mobile phone parts industry is a complicated one, and it takes years of experience to understand the concept of original parts and how to verify them. Here are the wrong theories which customers usually have in their mind:-
Many customers think that the original display comes in a particular type of packing; it is wrong.
Other customers think that Oppo makes the display themselves. It is wrong.
There are a bunch of customers who think that the original display will have a barcode and a thick glass; it is also wrong.
If you are just trying to apply your non-existent knowledge, you are bound to get fooled. The original screens are manufactured by several OEM manufactures who actually supply them to the actual company. Unless you know about those OEM manufactures and have tested the display on the motherboard yourself, you are just guessing and fooling yourself. It would be a lot better if you rely on a trusted seller, rather than applying your unknown knowledge. A huge number of so called engineers apply their own logics and get fooled every single day. It may sounds a harsh statement to you but this is the truth!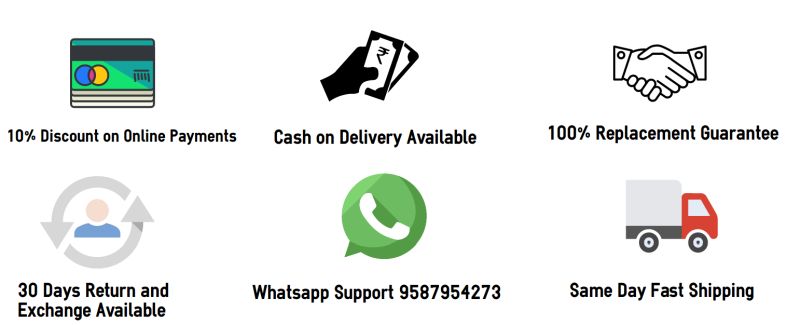 Oppo A3s Display Specifications
| | |
| --- | --- |
| | This combo is 100% original, tested and suitable for Oppo A3s, model number CPH1803 or CPH1853. |
| | The Oppo A3s display size is 6.2″, the display type is IPS LCD and resolution is 720 x 1520 [email protected] PPI. |
| | The main touch screen digitizer glass is protected by Corning Gorilla Glass 3 protection. |
| | It comes as a complete display unit consiting the IPS LCD and touch screen glass. |
| | We make sure to test each Oppo A3s combo for 100% perfect working before dispatch. |
| | It offers the same colors, quality and brightness as your original display. |
| | We source the display from the same manufacturer who makes for the company. |
| | We back our products with 30 days replacement, refund and return guarantee. |
| | The combo is readily available in stock and turnaround time is very fast. |
| | You can order the original display online and get it fitted by a local technician. |
| | You can order the Oppo A3s folder using Cash on Delivery or Online Payments. |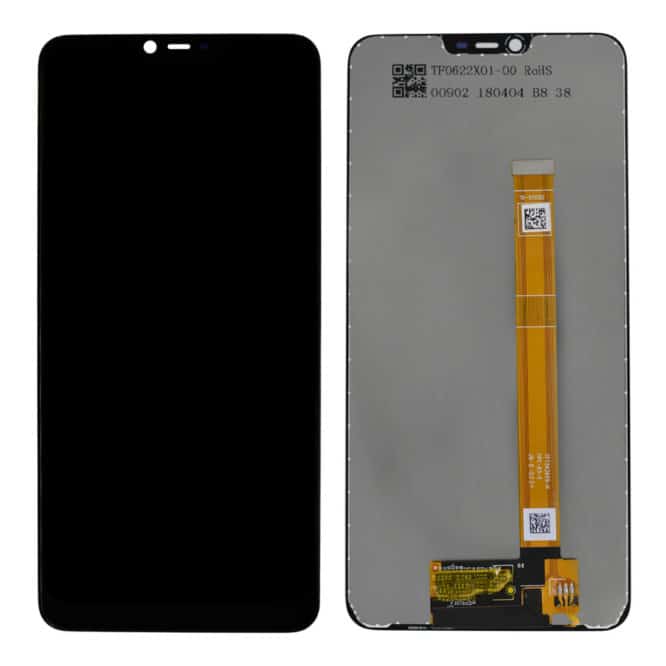 Frequently Asked Questions
Q: How much does it cost to replace a broken Oppo A3s display in India?
The price of a 100% original Oppo A3s display replacement is around Rs 2800-3000. If you buy a first copy screen replacement, then the combo costs about Rs 1300-1500 in India. You may have to pay additional repairing charges on top of the display's price to a mechanic.
Q: What are the supported model numbers of Oppo A3s?
The supported model numbers are CPH1803 and CPH1853. If you are sure that you are using Oppo A3s and a different model number is showing up on your device, please contact us so that we can help you further in finding the right display for your phone.
Q: How can I replace the display myself at home? 
The display replacement at home is not a big deal, but still, you need the necessary skills and courage to complete the task. If you have no idea how to do the screen replacement, you can watch relevant videos on YouTube to get the idea. After that, you can try things at home, but make sure that you get into things slowly to avoid any additional damage during repairing.
If you are not confident, we suggest you go to a mechanic's shop and have him replace the display for you. He will charge you for like Rs 150-200, but you don't need to do anything. Just stay beside the mechanic and watch the process so that next time, you are more comfortable doing it at home.
Q: What If I receive a display that is not working on my phone? 
We make sure to test all the parts before shipping them to our customers, and so far, our customers are 100% satisfied with our service and quality of the parts. Still, if you receive a product that is not working or you are having any difficulty, you can always ask for a return or replacement. Please note that you can't replace the display once you've fixed it permanently on your phone.
Q: I heard that the original display is available only in the service center. Is that true?
No. It is absolutely a rumor and a false statement spread by local technicians so that they can sell first copy duplicate screens to their customers. Indeed, getting the original display is very hard in the local markets because everyone is selling cheap, compatible stuff that comes from third-party manufacturers. Such manufacturers make low-quality screens to cut costs and take advantage of customers who are looking for low-priced products.
To get an original Oppo A3s display, you must source it from the OEM manufacturer who makes for the company. You will get the original display only If you source it from the same manufacturer who produces for the company.
Q: Do you accept returns in case there are any issues?
Yes. We do accept returns provided you return it to us in unused condition, the same as we supplied to you. You can not return a display to us after fixing it on your phone because now you've used the part, and we can't accept used returns.
Shipping, Return and Refund Policy
All the products supplied by us come with 30 days return, refund, and replacement guarantee. To return a product, It should be in the same condition as we sent. You can't use or fix the items If you want to return. For complete details about Shipping and Returns, please click here.