If you want to purchase a 100% original battery replacement for the Oppo A3s phone, you've found the right place for your needs. Your mobile phone can't even turn on without a working battery because it is the most vital part of your phone. For example, if the front camera doesn't work, you can still use your phone, but you can't do anything if the battery doesn't work. To overcome the problem, replacing the battery is the only solution.
It is not easy to find an original battery when the local market is full of duplicate/compatible batteries. If you purchase low-cost products, the battery backup time will reduce significantly. You'll need to charge the phone more often and get fed up with the battery performance. That's why the quality of the battery is paramount in the long run.
Buying a new battery is not enough because its quality is equally important. Most compatible batteries furnish 60% backup time compared with the original, and you shouldn't expect the same quality. To facilitate the selling of duplicate batteries, shopkeepers offer a six-month guarantee, but that doesn't help because you can only replace a problematic battery with another one.
How can you identify the Oppo A3s battery problems?
You can easily identify the battery problems when you start facing issues with the backup time. However, battery problems also come in disguise, and identifying them might not be easy in some cases. If you are facing one of these problems, you are most likely dealing with a worn-out battery.
The standby time of the battery has been reduced to a great extent.
Your phone automatically turns off inside the pocket.
The phone reboots randomly without any obvious problems.
You charge the battery to 100% levels, and it drains overnight.
The battery needs charging several times a day, which was not the case before.
Even when the charger is connected, the battery percentage doesn't move up.
The battery percentage jumps up and down automatically.
The battery has puffed up and drains extremely fast.
After a certain battery percentage, the phone switched off itself.
These are the most common problems our customers report, and additional issues can be disguised. However, If you have so much information, you can easily correlate the problem and replace the exhausted battery. You should always purchase an original battery to avoid unforeseen issues which are bound to happen with duplicate batteries.
Oppo A3s Battery Specifications
| | |
| --- | --- |
| | This battery is 100% original, fresh, tested for full capacity and suitable for Oppo A3s (Phone's model number CPH1803) |
| | The Oppo A3s battery model number is BLP673 the capacity is 4230 mAh. |
| | Max Voltage 4.4V. |
| | Nominal Voltage 3.85V |
| | Rated Capacity 4100mAh |
| | Typical Capacity 4230mAh |
| | You can easily solve all batter related problems with this product. |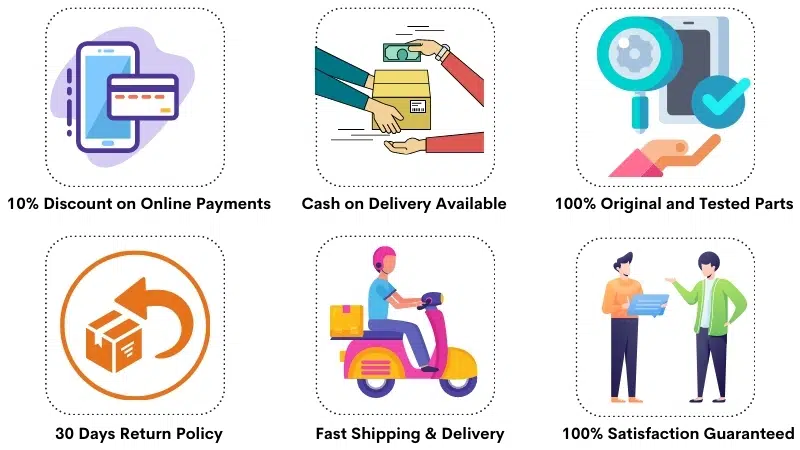 Common Customer Questions
Q: How much does it cost to replace an Oppo A3s battery in India?
The price of a 100% original Oppo A3s battery replacement is around Rs 1300-1400. You can buy compatible/duplicate batteries for bargains, but their backup/standby time is 50% of what you get with the original one. We suggest you don't try to save money when purchasing a battery because it is the most vital component of your phone.
Q: Is it easy to replace the battery at home?
Replacing the battery at home depends on your skills, and most customers are not eligible for self-replacement. That's because they have never done such jobs before and even don't have the required tools in hand. We request that you do this at home only if you've done similar jobs.
We don't say that replacing the battery is a daunting task, but still, you need some expertise; otherwise, you might damage other vital parts of your phone. If in doubt, visit a local technician and have him replace the battery. The normal installation charges are around Rs 150-200.
Q: What if the new Oppo A3s battery doesn't work?
Please note that all new batteries are tested for working, and you shouldn't face any problems. Before you assemble the battery, you should always test it for working, and if the phone doesn't power on after replacing the battery, please connect a charger, and that should resolve the problem. Please ensure that your phone is in working condition.
You shouldn't paste/fix the new battery immediately but test it for at least one hour. After connecting the new battery, keep the phone open and see how much the percentage drops in an hour. If it is 5-9%, the battery works perfectly. The percentage drop depends on whether the phone is idle or you are using it. After testing/verifying the battery performance, you can finally assemble it on your phone.
Q: How can I check the battery performance?
You can easily check the battery performance by going into your phone's Settings-->Battery section. In this section, you'll see a graph that will show the battery percentage decline, and you can also see the applications that consume the most battery power.
This graph will also show the decline speed of the battery, and if you see very sharp ups and downs in the battery graph, the battery is not working properly. When we say sharp ups and downs, we mean that if the battery drops from 60% to 30% levels in a moment, there is some problem with the battery. Otherwise, you'll see a gradual decline which is normal.
Q: Is it a 100% original battery replacement?
Yes. We offer a 100% original battery, as you get with a brand new phone. It would help if you worried about the quality of the battery because we know the customer's preference. Many customers don't mind investing a little more but want to get an authentic product. Touch LCD Baba will always fulfill your expectations.
Q: What are the best battery usage practices?
Always follow these best practices if you want to use the battery for a longer time without hiccups. At the same time, you might think these are very subtle points that don't make much difference, but small things make a big difference.
Always use the original charger and cable to charge your phone.
Don't leave your phone in overnight charging.
Don't use other chargers and cables to charge your phone.
You shouldn't use compatible products because their quality is usually bad.
If you follow the best practices, the battery will last longer, and you won't face unforeseen issues. If you do everything per the set norms, you'll feel much more peaceful and confident about the healthy condition of your phone.
Oppo A3s Battery Photos
These photos represent the Oppo A3s battery you'll get after your order. Please refer to the images below; you can match the model number and other information with your existing battery. These images will help you ascertain that you are ordering the right product.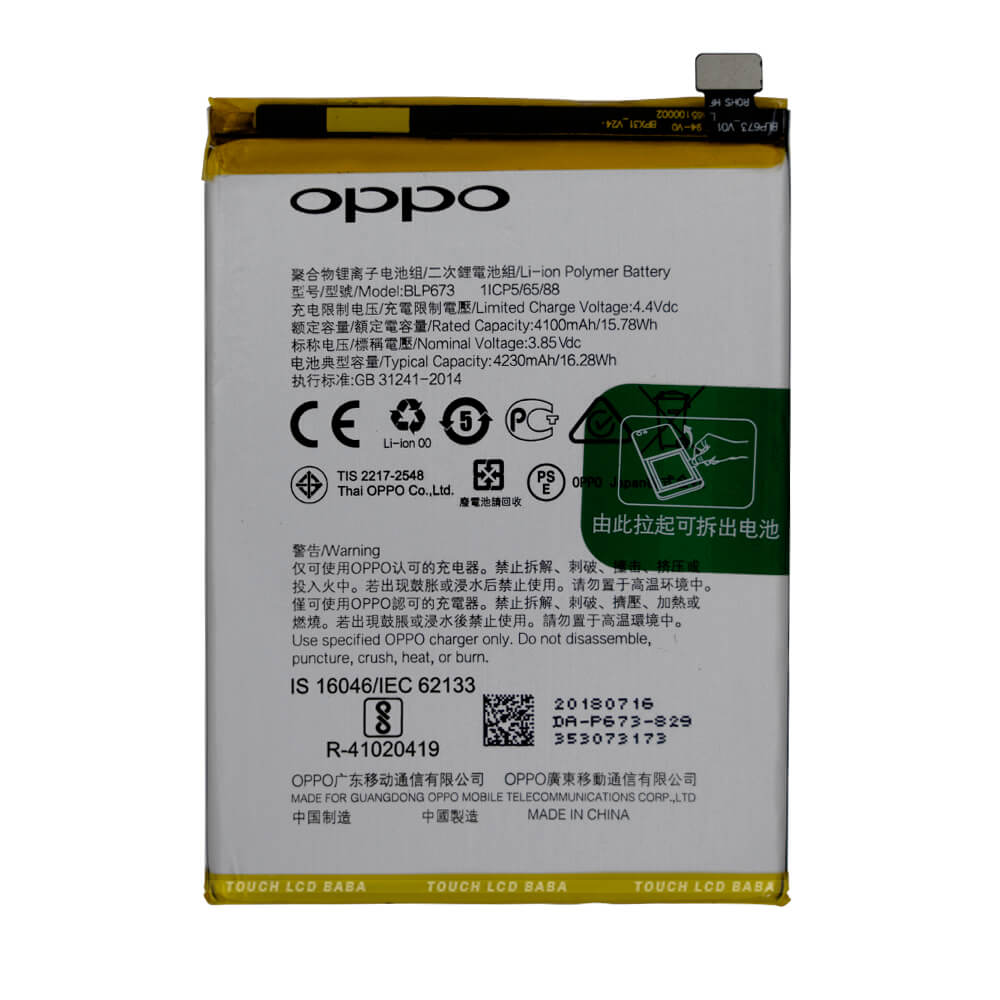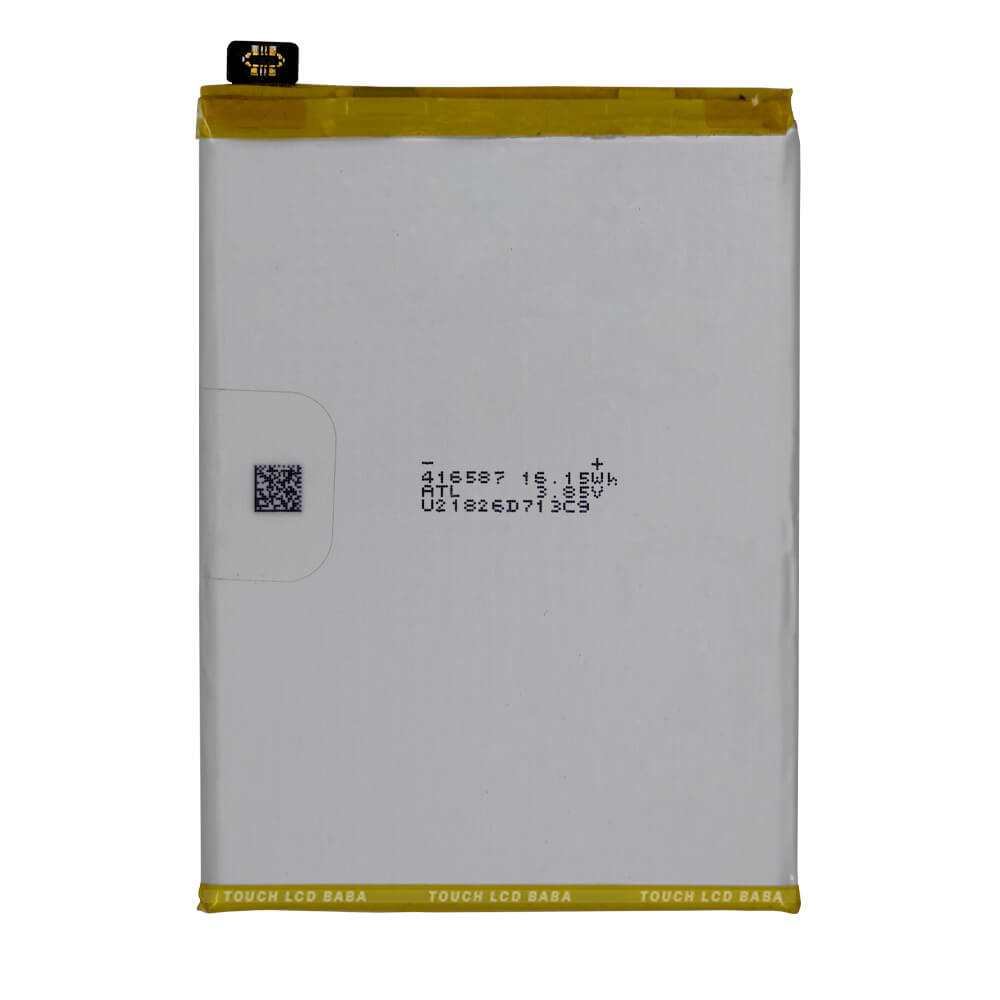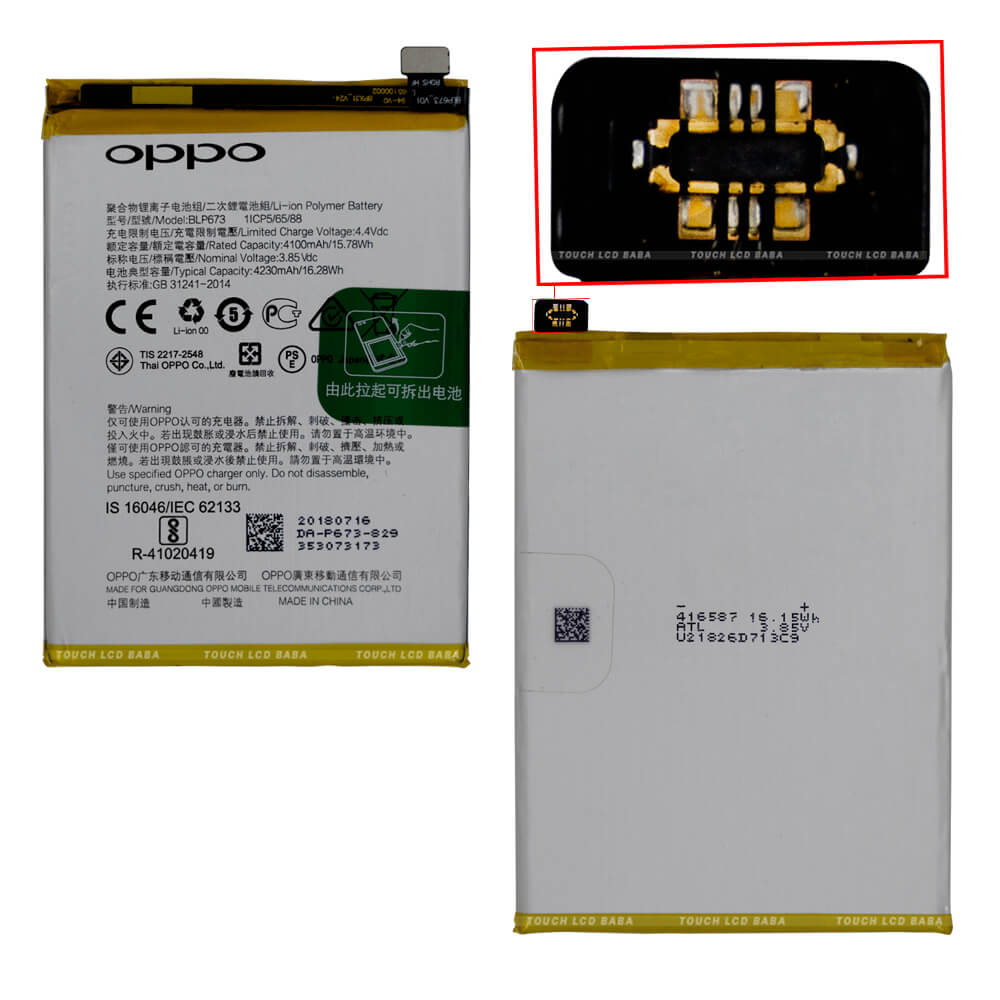 Shipping, Return and Refund Policy
All our products come with 30 days return, refund, and replacement guarantee. To return a product, It should be in the same condition we sent. You can't use or paste the new Oppo A3s battery if you want to return it. For complete details about Shipping, Returns and Warranty, please click here.