If you arrived here searching for an Oppo A3s display replacement, you are on the right web page. We often drop mobile phones because of our negligence in handling them and accidental drops are also very common. Once you drop a phone, you would be really lucky if the display and touch screen glass stays intact. The screen would break or not, it depends on how the phone dropped. A head-on drop will likely break the touch screen glass while an opposite side drop will not do much harm to the display.
If you too have dropped and broken the display of your Oppo A3s, you would be completely heartbroken. The biggest worry of a customer is not spending the money but the fear of duplicate spare parts in the market which are so prevalent. If you take your phone to the local market for screen replacement, you'll find so many confusing options and misleading technicians all over the city. It has become a trend to confuse the customers between several qualities like OG Quality, First Copy, Diamond Quality, etc., and then give him a duplicate product.
Oppo A3s Display With Frame Specifications
| | |
| --- | --- |
| | This display is 100% original, tested and suitable for Oppo A3s (model CPH1803 / CPH1853 / CPH1805). |
| | Oppo A3s display size is 6.2″, the display type is IPS LCD and the resolution is 720 x 1520 pixels. |
| | The main touch screen glass comes with Corning Gorilla Glass 3 protection. |
| | You can use this combo to replace a broken display or touch screen glass. |
| | The display and touch screen glass are pre-assembled in the frame and manual pasting isn't needed. |
| | The new display offers 100% the same colors, quality and brightness as your original display. |
| | We test each display on the actual motherboard of Oppo A3s for perfect working. |
| | We offer a 30 days testing guarantee on all the parts (without installing the product). |
| | You can return a product to us in the same condition as we supplied to you. |
| | The display is readily available in stock and turnaround time is very fast. |
| | You can order the product using Cash on Delivery or Online Payments. |
What is the meaning of OG Quality / First Copy / Diamond Quality display?
You'll often come across these words in the local market where technicians say they have got a diamond quality display. Do you know what is that? A diamond quality display (or OG Quality / First Copy) is a synonym of a duplicate screen and a sugary name is used just to fool the customers. If they directly say that they have a duplicate screen, you would probably step back from your purchase decision.
If you purchase a duplicate screen, it is a double-edged sword for you. You'll pay money to replace the Oppo A3s screen and still not get the desired quality. Most likely, you've replaced screens locally before and experienced quality issues and now you know why. A duplicate screen costs around 1200-1300 and technicians easily charge around Rs 2000 from the customers. We suggest that you don't confuse yourself with these sweetened names because all these words clearly indicate a duplicate screen replacement.
Why do 99% of shopkeepers sell duplicate screens?
The price is a deciding factor in the local market where customers just compare the prices blindly and buy from the cheapest source. This war is going on for years and customer's attraction towards low prices is very well known. All the online scams make use of customer's inclination towards a super low price and easily dupe them to extort the money.
The shopkeepers sell duplicate screens because customers want to purchase them for rock-bottom prices. If they don't sell low-quality products, they will lose a large chunk of their business because customers will go to the next shop selling duplicates and purchase from them. It is a kind of helpless state for the vendors and that's why finding originals have become such a huge problem.
What is the meaning of the Oppo A3s display with the outer frame?
If you drop the phone on the road and a car runs over it, then surely the damage will be beyond normal. In such cases, when the front side body of your phone gets deformed and the corners of the frame get chipped off, you can't paste a new display inside it. It is because a display needs a flat surface and 100% round corners to stick properly. If the frame is not right and corners have lost their shape, you can't fix a display in such a structure. In this situation, you essentially need the Oppo A3s display with the outer frame. This part comprises the display, touch screen glass, and the outer frame.
So the most significant advantage of replacing with frame display is 100% perfect fitting and satisfaction. Your Oppo A3s phone comes in new shape in no time, and you can use your phone regularly as before. Even after replacement, you won't realize if you've replaced the display before.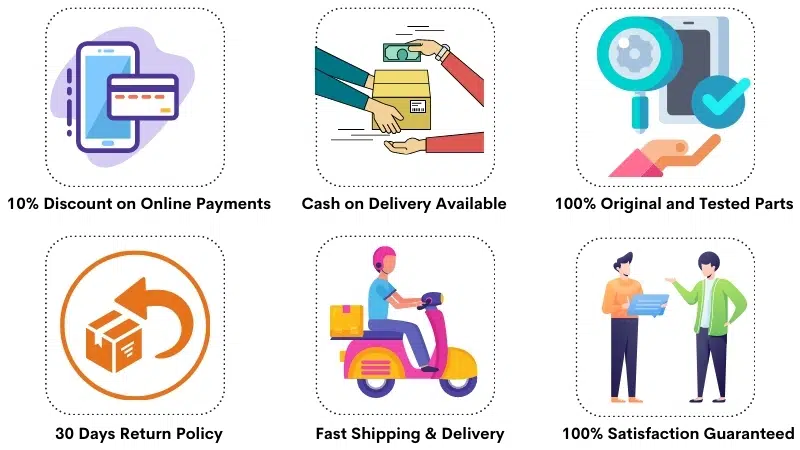 Frequently Asked Questions
Q: How much does it cost to replace a broken Oppo A3s display with a frame?
The price of a 100% original Oppo A3s display replacement with frame is around Rs 2800-3000. If you buy a duplicate frame and a duplicate display, both will cost you around Rs 1300-1500 in India. The installation charges are extra and charged by a technician of your choice.
Q: Why these duplicate display screens cost so little?
You will often find duplicate displays in the market that are extremely cheap and that is because the material used to make these display products is of extremely poor quality and thus very cheap to get. The manufacturing costs are low for such products and that's why duplicate screens break very easily.
Lots of customers experience this phenomenon when they drop the phone only once, the screen completely shatters, which happens because of a fragile duplicate touch screen glass. We are not saying that original screens don't break in one attempt, they do but only with a very intensive drop but duplicate screens can't even take the slightest drops.
Q: Why the cheaper options in the market may not be apt for you?
The duplicate screens also work but for a very short time. These products look like the original displays but they are nowhere near when the quality comes into question. Duplicate products have a resemblance of just 40% to the original display when quality is concerned like the brightness, colors, and smoothness of the touch screen glass.
If you want a makeshift product and don't care about the long-term benefits, you can surely purchase the cheap screens from the market. It might not be possible for everyone to purchase original screens as many customers have a limited budget for screen replacements and there is nothing wrong if you want to purchase a duplicate screen.
Q: Is it possible to replace only the touch screen glass and reuse the old display?
You might want to reuse some parts from the broken combo and that is the IPS LCD. In many cases, only the touch screen glass breaks and the inner display stays in usable condition. In such a situation, Customers want to replace only the touch screen glass and reuse the same display. It is certainly possible but you'll not get the quality as you get with a factory manufactured display.
The local market is full of technicians offering makeshift solutions and they will certainly convince you to replace only the glass and reuse the old display. However, after replacing only the glass, the overall display quality and smooth experience of the touch screen will not be the same anymore. The only glass replacement saves you money but it never provides the original display quality.
Q: Is it essential to purchase the Oppo A3s display with the frame?
It is not essential to purchase the display along with the frame but it is surely very convenient if you do so. The Oppo A3s display that comes with the frame feels like a front half portion of your phone in brand new condition. The installation is very easy and all you need to do is, decouple the broken display unit from the phone and assemble the new one. There is no need to paste the display manually because everything comes pre-fitted for you. On the flip side, you need to paste a without frame display manually which requires a bit more effort and skills.
Q: Can I assemble the new myself at home?
Many customers ask this question but its answer actually depends on your expertise. If you know your way around the display replacement, you can surely assemble it at home because it is very easy to do. In case you don't have the necessary tools and skills, we don't suggest replacing the display at home. You'll make minor mistakes and that will result in additional frustration for you. You can ask a technician in the local market to install the display for you and normal installation charges are like Rs 150-200.
Oppo A3s Display With Frame Photos
These images show the actual Oppo A3s With Frame Combo you'll get after your order. It is a complete folder consisting of a display and touch screen both with an outer frame. You can buy this panel and easily replace it yourself or with the help of a mechanic. This is the best screen replacement for Oppo A3s you can get.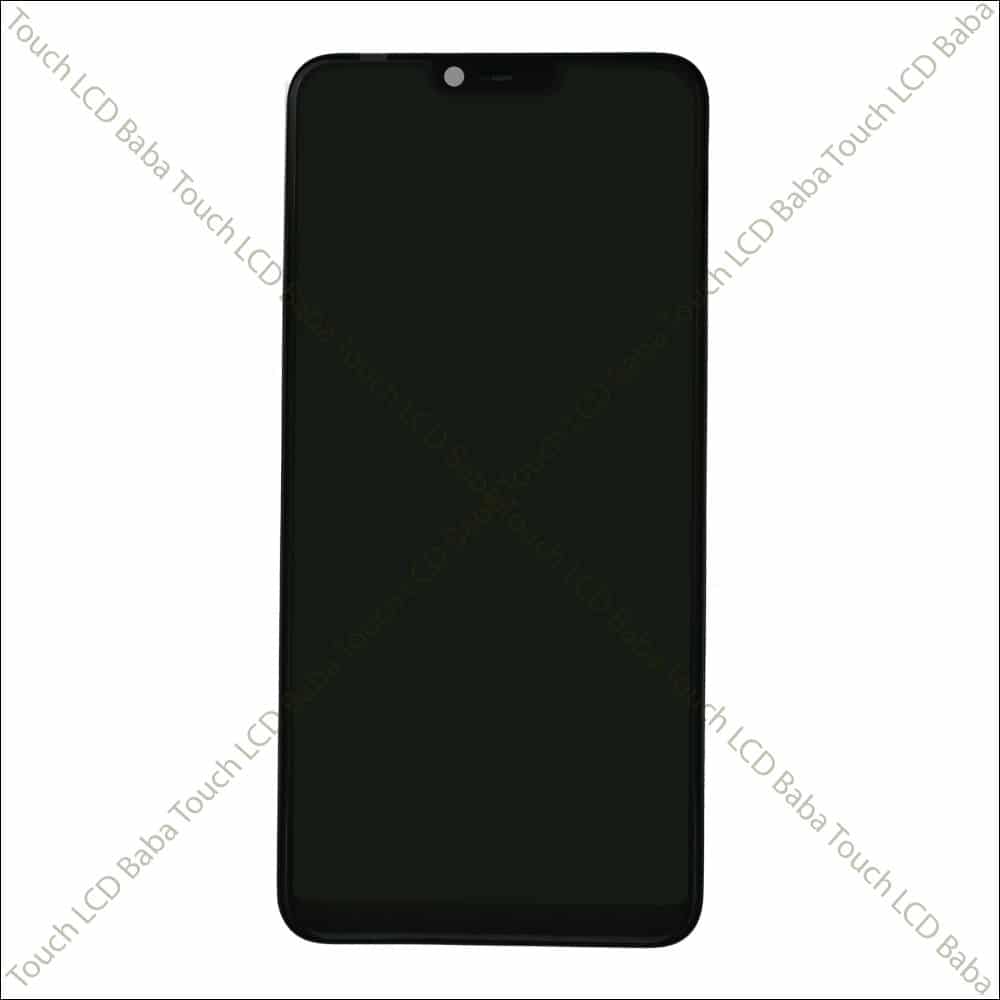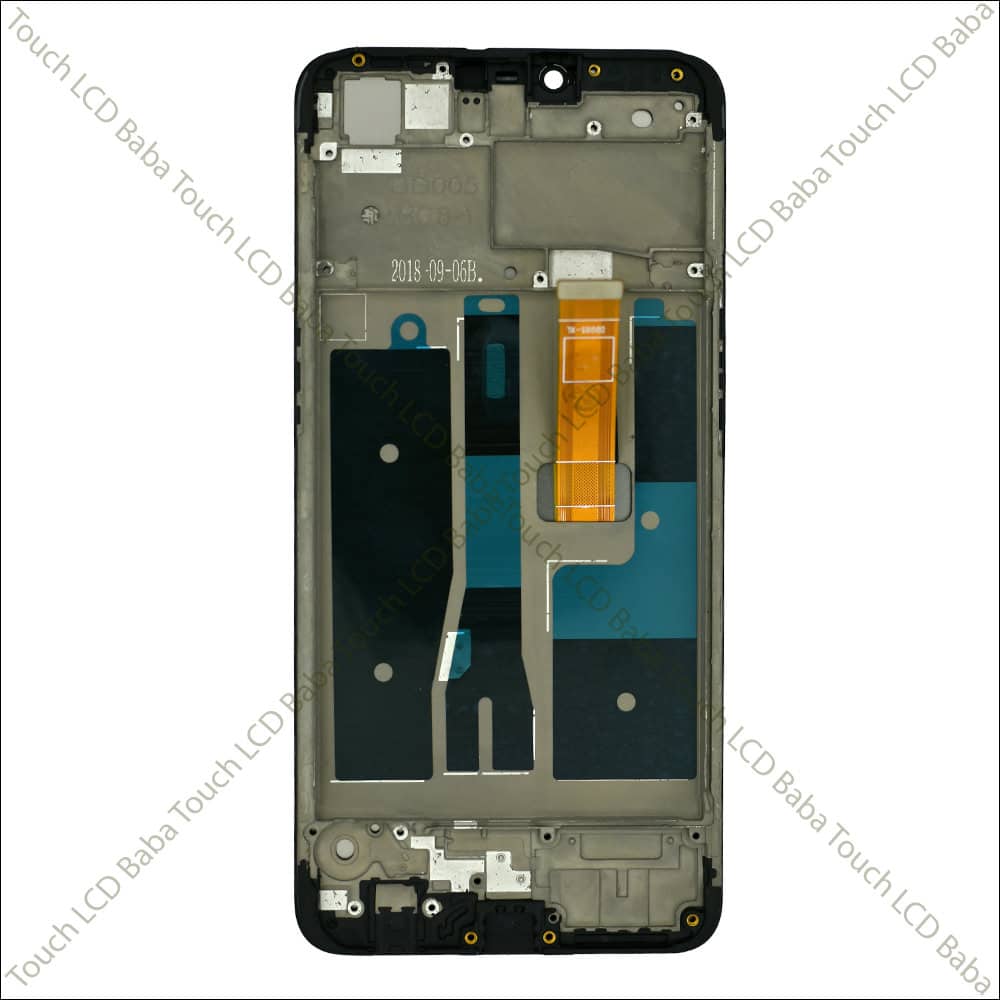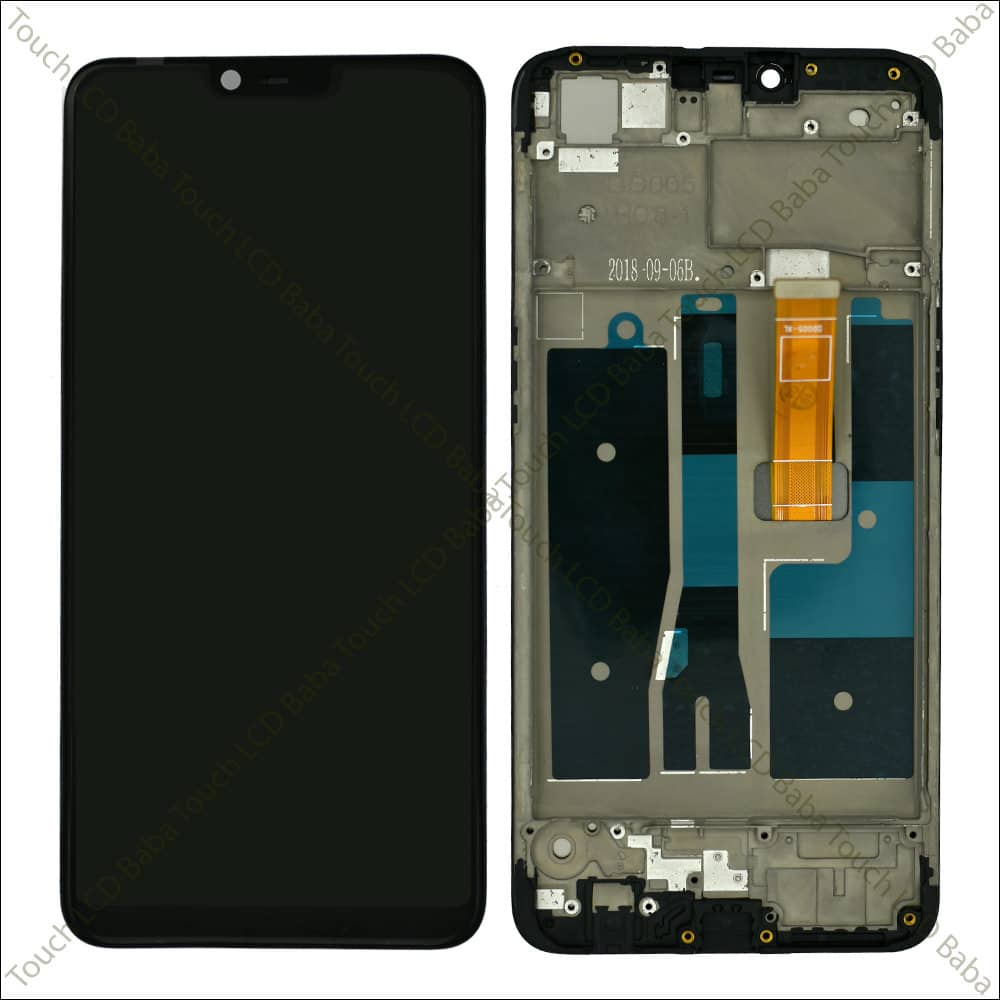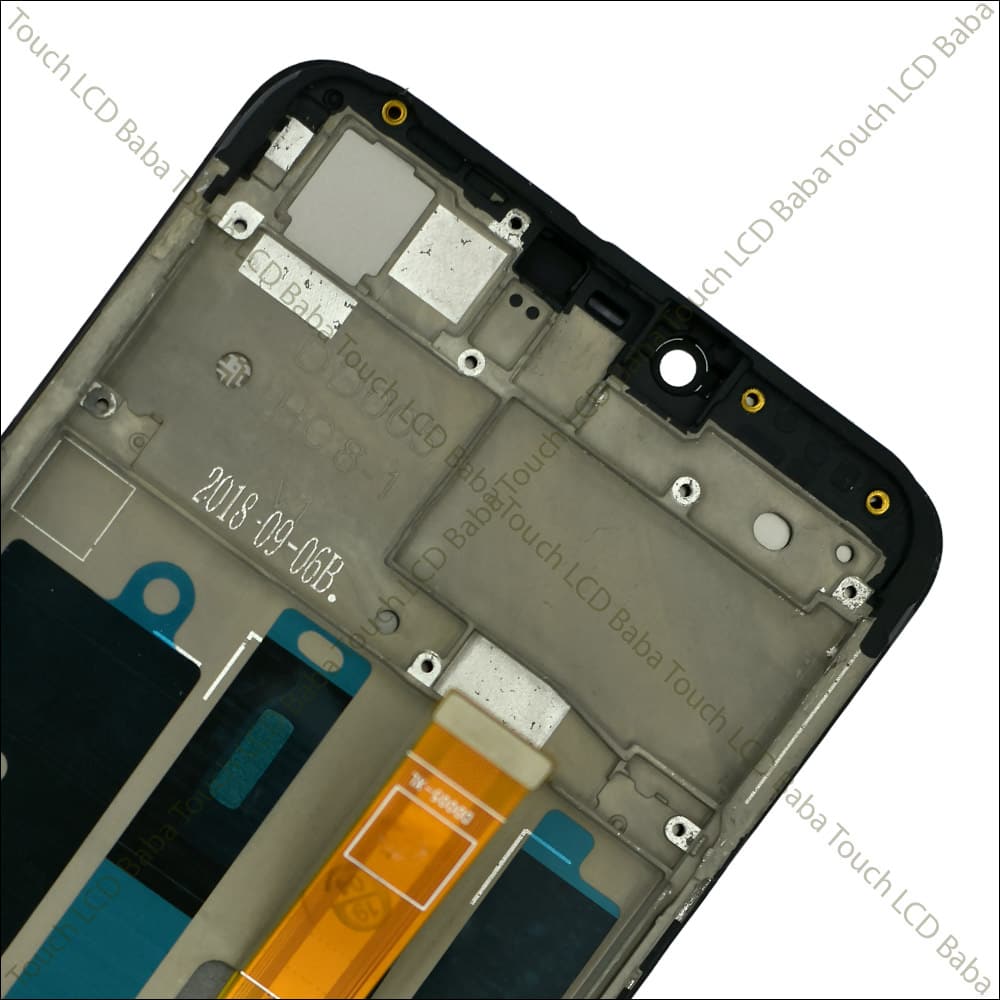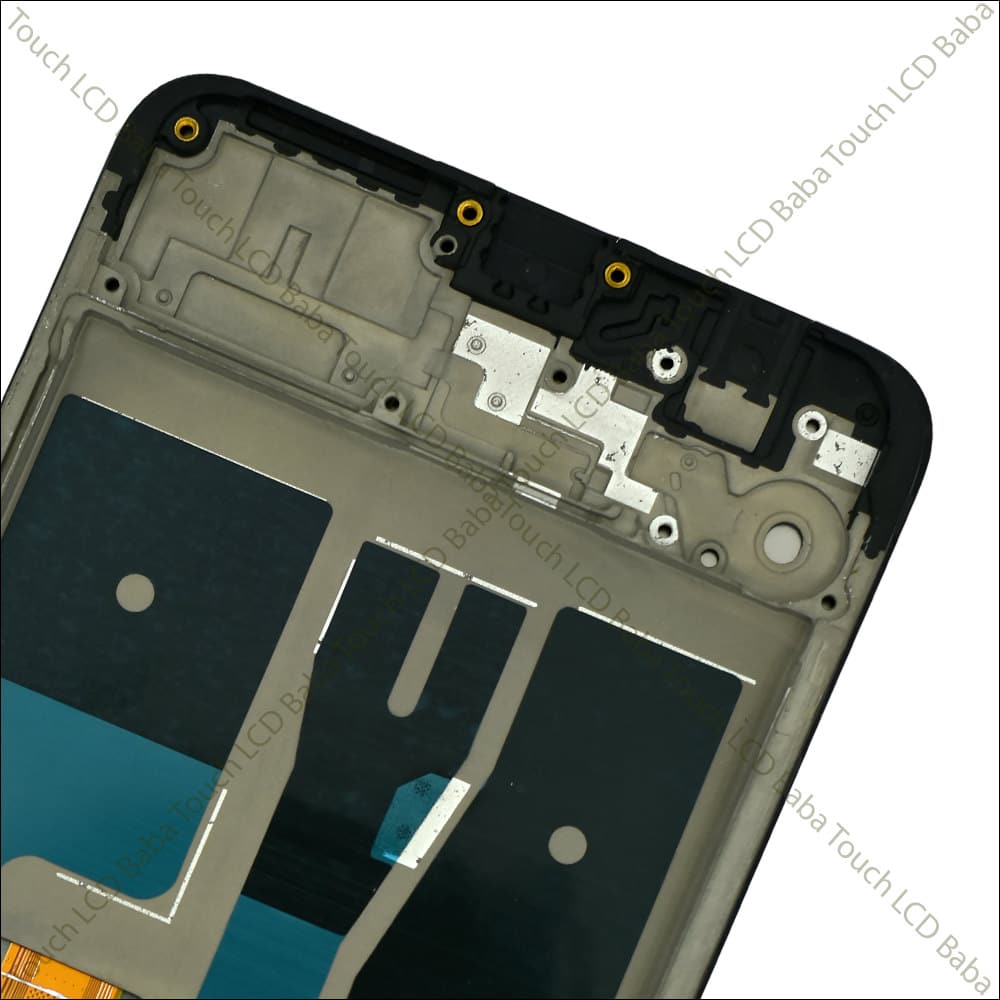 Shipping, Return and Refund Policy
All the products supplied by us come with 30 days return, refund, and replacement guarantee. To return a product, It should be in the same condition as we sent. You can't use or fix the items If you want to return them. For complete details about Shipping, Returns and Warranty, please click here.