Oppo A54 is a popular device, and if you broke its display (LCD) or touch screen digitizer glass, we can fulfill your need for a brand new original display. Life is unimaginable without mobile phones, and a damaged display stops you from using the phone properly. You can't access your data if the touch screen doesn't work, and in such cases, you essentially need a brand new display for Oppo A54.
Customers don't want to compromise on the display quality, but the local market screens offer awful quality. If you assemble local products on your device, you can't enjoy the same colors and brightness as before. All the functions which rely on the display (like the Camera) will cheapen by a huge margin. That's why duplicate screens are not useful for your phone, and you should avoid them at any cost.
What is the meaning of the Oppo A54 display combo?
When LCD and touch screen digitizer glass go hand in hand, the resultant unit is called a combo. A combo is widely used for replacing a broken display or touch screen digitizer glass. All the service centers and local market technicians use a combo to replace broken screens. Mobile phone manufacturers are aware that mobile phone screens will always break. Therefore, they keep lots of brand new screens in stock to fulfill customers' needs when they need a replacement.
Please note that all mobile phone screens are not equal because many factories manufacture screens for a particular model. The factories that manufacture original screens are called OEM factories, while lots of third-party manufacturers also exist and make duplicate screens. That's why all screens are not equal in quality, and you should be very careful in selecting the right display for your Oppo A54 phone.
Oppo A54 Display Specifications
| | |
| --- | --- |
| | This combo is 100% original, tested, brand new and suitable for Oppo A54, model number CPH2239. |
| | The screen size is 6.5″, the display type is HD+ IPS LCD display and resolution is 1600 x 720 Pixels. |
| | It is a complete combo of display and touch screen digitizer glass merged into one. |
| | We buy new screens from the OEM manufacturer who makes these for the actual company. |
| | You can also test the new display for 100% flawless working before dispatch. |
| | This display supports all variants of Oppo A54 regardless of storage or RAM. |
| | The main touch screen glass comes with Corning Gorilla Glass protection. |
| | You can enjoy the same colors, quality and brightness as your factory fitted display. |
| | We securely pack your products in hard plastic boxes to protect them from damage during transit. |
| | The original screens are extremely durable and can take minor drops easily. |
| | You can order the product using Cash on Delivery or Online Payments (additional 10% discount). |
Why are original screens are not available in the local market?
The shops in the local market try to offer the lowest price to lure customers, and in this cut-throat competition, shopkeepers purchase products for the lowest possible price. This strategy naturally yields duplicate screen replacements because original display replacements are not available for low prices. When all the wholesalers sell duplicates, the whole underlying channel sells the same product for low margins. That's why screens in the local market are always duplicate. If local shopkeepers quote a high price to a customer, he moves to the next shop, and everyone wants to retain customers.
If you buy a first copy display for Rs 1600-1800 including installation, don't be happy because that's normal. You've bought a duplicate screen that will offer very low brightness, and its output justifies the price you've paid. Many customers live in a delusion that they bought an original display for a low price, but that's not the reality. You can purchase a duplicate display if that fits into your budget but don't consider it original.
How can I differentiate between an original and a first copy display?
Many customers wish to identify the original display themselves, but that's rarely possible for an average customer. There are tons of easy to identify differences between an original and a first-copy display, but for that, you should have both screens in your hand. If you get some theoretical knowledge, that won't help you because you actually don't know how to apply that knowledge. Here are the main differences :
The original display offers 100% brightness, while the copy display offers 40-50% brightness. It is the easiest way to identify a duplicate display.
The touch screen glass of the original display is thick and sturdy, while the duplicate display will have a rough and skinny touch screen glass.
The original display's color reproduction is sharp and accurate, but the duplicate screen offers very dull colors.
You can't get a proper fitting with the duplicate display, but the original display fits edge to edge without leaving any gaps on the side.
An original Oppo A54 display lasts much longer and can easily take minor drops, while a duplicate display breaks in one drop.
It would help if you never assumed that original and duplicate screens are identical because they aren't. We don't suggest that you assure yourself that you bought an original display while you can clearly see that the screen quality is awful. If you want to get the same original quality as before, you should be prepared to spend a justified price. For a handset worth Rs 15000, the price of the original display won't be less than Rs 3500-4000. If you find a website selling display for Rs 1800 and you buy it, be prepared for a huge compromise on the quality.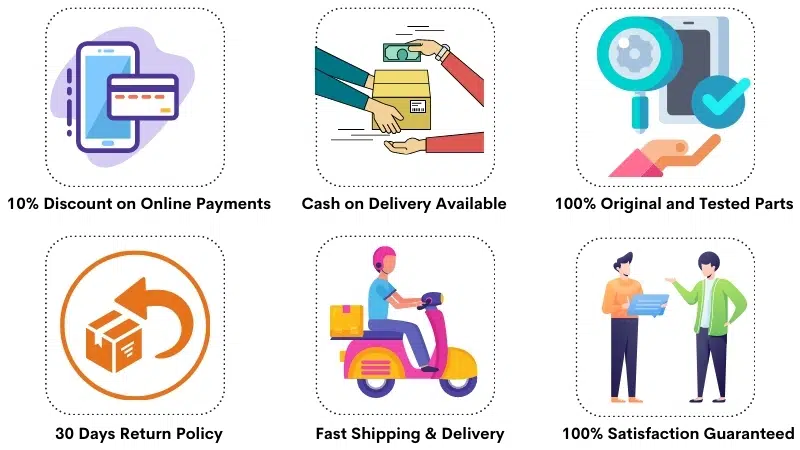 Frequently Asked Questions
Q: How much does it cost to replace a broken Oppo A54 display in India?
The price of a 100% original Oppo A54 display replacement is around Rs 3300-3500. If you purchase a duplicate display (or a first copy), the combo costs Rs 1800-2000 in India. Please note that the quality difference between the original and duplicate display is massive.
Q: What are the alternatives ways of replacing the broken display/ touch screen glass?
Many customers ask for alternative ways to replace a broken Oppo A54 display, which means they don't want to purchase the original display replacement. There are two alternative ways to replace the display, but you shouldn't expect the original quality as a factory-fitted display. These alternative ways are :
A) Buy a First Copy Display
This is what you typically get in the local market. This is the lower-grade version of the original display often marketed as first copy, diamond quality, or OG quality display. If you go to the local market, you'll often come across such words, and you should clearly understand that it is not the original product. You can get duplicate screens for cheap and save money but make sure that you don't pay excessive money. Technicians charge excessive money for a horrible product, and you should avoid that at any cost. What is the point of paying the original product's price and then get a duplicate product?
B) Replace Only the Touch Screen Glass
If only the front layer of glass is broken and the inner display is intact, you can opt for only glass replacement. It is another alternative solution based on replacing only the broken portion and reusing the same old display. This solution is seldom successful, and results are not equivalent to the original display. Lately, more and more customers have opted for this solution because it costs less. In our opinion, this solution degrades the display quality as technicians use duplicate touch screen glass to replace the original glass.
The cost of glass replacement is around Rs 100 to the technician, and they can easily charge around Rs 700-800 from the customer. The glass replacement is very popular because of its price, and it is not a guaranteed solution. Often, the display also breaks while separating the glass from it, and then you've to purchase the combo.
Q: Is it a good idea to purchase a duplicate Oppo A54 display?
Many customers ask if they will face any issues with a duplicate display, and we don't know what to say. Obviously, duplicate screens are bundled with many unforeseen issues, and their lives are very short. Duplicate screens are made of very inferior quality material to reduce manufacturing costs. That's why the output of such screens is way lower than the original ones.
If you are low on budget, don't care about the quality, and want to repair the phone anyhow, then you should go for a duplicate display. If you use your phone for 4-5 hours every day to watch movies, social media, and other similar activities, you should go for the original display. A duplicate display will furnish a lot of problems.
Q: How can I test and verify the new Oppo A54 display?
You can easily test and verify the new Oppo A54 display before installation. All the technicians and service center people test new screens for working and then install them. You should never install a display without testing it to avoid incompatibility issues. In our opinion, sometimes hardware issues persist in the phone, or there can be some other problems like light coil, software problem, etc. In such cases, if you test a display before installation, you can foresee any issues, which help you return the product. If you paste the display right away without testing it and later face issues, you can't return it.
To test the new display, you need to connect its flex cable to your phone's motherboard in an open condition and turn on the phone. The new display will start to work as usual, and you can even use the touch screen to ascertain its working condition. A display in open condition works the same as a fitted display. Therefore, you should always test and verify its immaculate condition before pasting.
Q: Why is it important to test the new display before installation?
If you test a new display, you get a chance to verify the quality yourself, and this verification must be carried out. A technician is always commercial and rarely cares about a customer's phone. If you submit your phone into repairs, in 99% of cases, he will install a duplicate display and overcharge. Therefore, if you test the new display before installation, you can actually verify the quality yourself and pay a justified price. If the display is original, its quality will speak itself, and your eyes can easily judge the quality. Similarly, the quality of a duplicate display is easily recognizable when you test it yourself.
Oppo A54 Display Photos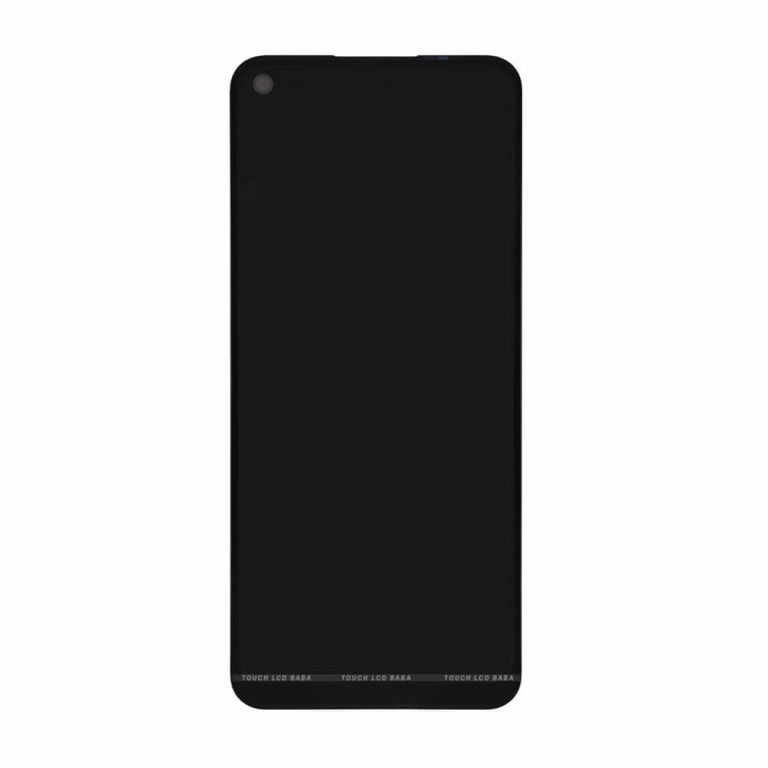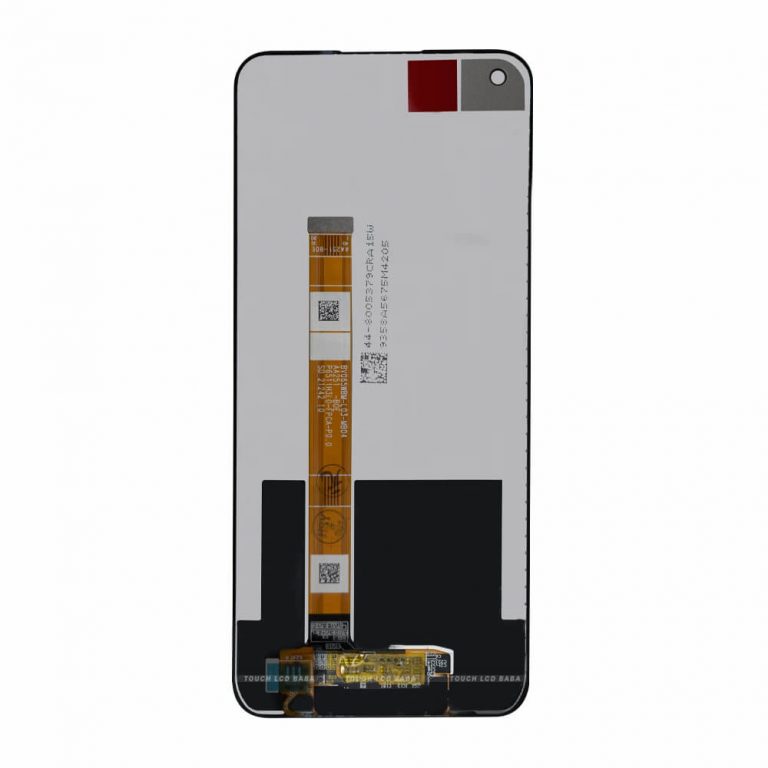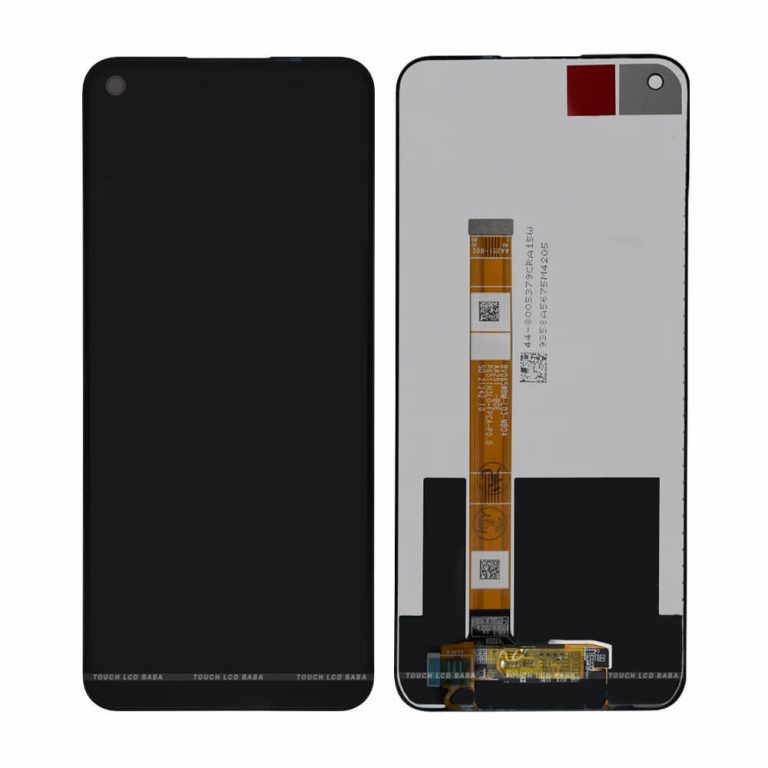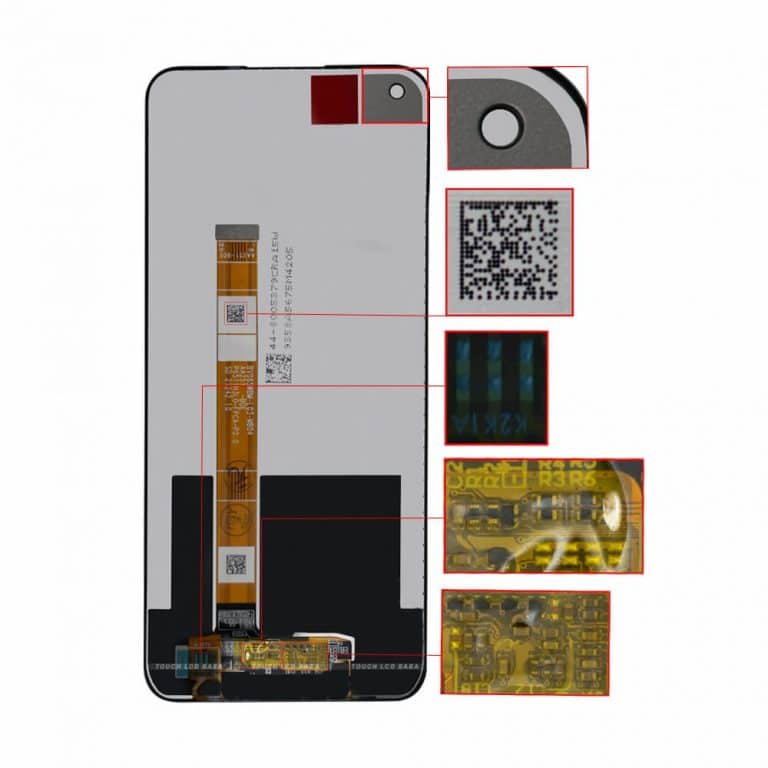 Shipping, Return and Refund Policy
All the products supplied by us come with 30 days return, refund, and replacement guarantee. To return a product, It should be in the same condition as we sent. You can't use or fix the new Oppo A54 display if you want to return it for any reason. For complete details about Shipping, Returns and Warranty, please click here.