Most people in India use smartphones. It does not matter if it is for business or personal use. Apart from communication, more people are using smartphones for activities like shopping, business, research, and learning. Therefore, having a broken display can be a very big inconvenience for you. It is even more frustrating when you cannot access your data because of a broken display. Using a broken, cracked, or scratched display in front of your friends or colleagues is also very embarrassing. We bring you the perfect solution for your broken Oppo A9 display.
We offer a brand new original display for a very affordable which you can use to replace a broken front glass or display. In this write-up, you will learn about the display's price, how the screen replacement works,  and answer some of your burning questions.
What to do if the Oppo A9 display doesn't work?
If you dropped the phone and the front touch screen glass got broken, cracked, or scratched and is not working, you should not worry. If the touch screen is still working, immediately take a full back of your contacts, photos, and other important data. Sometimes after dropping, weird issues start happening, and if your data is safe, you don't need to worry too much.
If the damage is negligible, don't rush for immediate display replacement, as sometimes that is overkill. You have to pay the same price if you do it today or after a few weeks. So If the damage is not interfering with the daily usage of the phone, you can continue using it as it is.
Next, when you want to replace the Oppo A9 display, you can buy a brand-new display replacement for your phone. You can consider options like buying the original display, only glass replacement, and buying a first-copy display. We will discuss these options in detail later in the article.
What is the meaning of the Oppo A9 display combo?
The combo means a complete display and touchscreen digitizer glass assembly. The display unit is called a combo when these two parts are glued together. Some people also call it Folder or display assembly.
These days, all mobile phones use combos in place of individual displays and touch screen. In the old days, the display and touchscreen glass were separate parts, and you could replace them individually in case of damage. That has changed a lot, and now companies have started pasting both parts for increased durability and brightness. So now it is tough to replace them individually, and you also need to replace the complete combo in case of any damage. The part we offer on this page also comes as a complete display unit of Oppo A9. It is 100% original, tested, and comes with a money-back guarantee for any defects.
Oppo A9 Display Specifications
Before you buy a product, you should know all the details. You can find all the details of the combo as mentioned hereunder.
| | |
| --- | --- |
| | This display is 100% original, tested, and suitable for Oppo A9, model number CPH1938. |
| | The display size of Oppo A9 is 6.53," and the display resolution is Full HD+ 1080 x 2340 pixels and 395 PPI density. |
| | The Display Type is TFT-LTPS which supports 16M colors. |
| | A complete assembly of the front screen glass combined with the display. |
| | It is the best screen replacement for your phone. |
| | It is an OEM combo, and we source it from the same manufacturer who makes it for the company. |
| | We verify each screen by testing it on the actual motherboard of Oppo A9 before dispatch. |
| | It comes with 30 days replacement, return and refund guarantee for manufacturing defects. |
| | The quality is guaranteed, and this is not the cheap first copy you buy in local markets. |
| | We have ready stock available and ship very fast. |
| | Cash On Delivery Available. Additional 10% off on Online Payments. |
Frequently Asked Questions
Do you love asking questions? Asking questions is a great way to clear all the doubts lingering in your mind. These are the most frequently asked questions and answers. If you need to know something else which isn't answered here, please call us at 9587954273.
Q: How can I do a self-replacement at home?

 
It is certainly possible to replace the screen at home, but this is an option that we strongly advise our client not to take. This is because most people who attempt to use this option end up damaging the phone's interior, which leads to purchasing a new phone. The display can only be replaced if you have the necessary skills and tools. The best option, however, is to take your phone to a local area technician and let them fix it for you. They charge you a small installation fee of Rs 150-250, which should be fine.
Q: How much does it cost to replace the Oppo A9 display in India? 
The price of a 100% original Oppo A9 display replacement is around Rs 2800-3000. The combo costs about Rs 1300-1500 in India if you buy a first copy screen replacement. We hope this clears up that the cost of repairing the display depends on the method you choose to do so. The price is affordable depending on the method you choose to fix it.
Q: What are the various methods of replacing the broken Oppo A9 display?
The first method of replacing the screen is buying the original display online and fixing it yourself. This is a less costly method but requires the individual to have the necessary knowledge and tools. You can get an original screen from us for a reasonable price, and this method will cost you less, but you will need to do the display replacement yourself or visit a nearby technician to install it for you.
The second method is taking it to a local area technician. The technician will fix the broken display at an agreed price. From our research, the cost should be around Rs 1200 to 1400. The only disadvantage is that you cannot ensure the technician has the original spare parts. Most of them have first-copy local parts of low quality in terms of color reproduction and brightness.
The other option is to take it to an official service outlet. This is usually a very expensive option, and the technicians may take several days before fixing your display. Besides, the price is very high there, which you might want to avoid. However, you will certainly get an original part in the official service center, but the same part can be available for a much lower price in the open market.
Q: Why do the display prices vary so much online and offline? 
The prices will always vary with the quality of the product. Superior products cost higher than inferior products. Some of the suppliers tend to rip off customers and hence will offer products of poor quality and charge them low prices. People always prefer buying from websites offering low prices, and If you are one of them, you have been warned.
When buying a screen replacement, you must ensure that your product is of the right quality. You can establish this by going through the reviews of the product online. This should give you a clear picture of what you are getting yourself into. You have probably heard of the saying 'cheap is expensive.' This is true, especially if you purchase a low-quality screen replacement multiple times over a few months.
Q: Does the new display come with gorilla glass protection?
Yes. The new display has the Gorilla Corning Glass 5. The Gorilla Corning glass is a special technology that reduces the chances of damage to your phone. The glass is made from the ionization of chemicals and its compression, making it extra hard. This way, the display replacement is durable and will shield your phone from drops.
If you purchase the first copy, that never comes with gorilla glass protection, which is why it is much more prone to future damage. To customers who don't want to replace the display multiple times in a few months, we advise that you buy the original display replacement.
Q: Do you test the working condition of the screen before shipping? 
It is a big question! The biggest doubt in the customer's mind is, what if the new Oppo A9 display doesn't work upon arrival? Please note that we test each screen before dispatch and have a display tester and a motherboard in our facility. There is no way to test the display other than using the phone's motherboard. Many online sellers never test the product and send it to customers because, for everyone, It is not feasible to buy brand-new phones to test the parts. There are other ways of testing the product, but those are not foolproof, and many loopholes exist.
But if the screen gets tested on the motherboard, it is unlikely to be defective. This is what we do behind the scenes. We test each display by connecting it to the motherboard and then dispatch it to our customers. Even after strict quality control, we offer 30 days replacement and return period for the customer's convenience.
Q: Is there any warranty for the broken screen from the service center?
We strive to deliver products without any defects. As such, we ensure that we package the products using bubble wrap for increased safety. Besides, the screens have been tested before any dispatch is made to any customer. However, you can return the product to us if you receive a damaged screen. If you are worried about in-transit damage, always take a video when you open the package, which will serve as proof when you contact us.
We offer free returns for such cases to ensure our customers never face any hassle. You should also note that any damages while installing the new display are the customer's responsibility, and we are not liable for that. Therefore, you should always seek a professional technician's help to install the display and never try it at home.
Q: Is it possible to test the Oppo A9 display before fixing it permanently? 
You must always test the display before fixing it permanently. Testing the display before fitting is a standard industry protocol; all technicians test the screen before the final installation. Many of our customers ask us how to test the display without fixing it on the phone.
The answer is straightforward. You can easily test the display in an open condition without fixing/pasting it on your phone. To do that, connect the new display's flex cable to your phone's motherboard and turn on the phone as usual. You can see the display coming up on the new screen, and you can test the new display just like you use your phone regularly. When you are satisfied with the performance of the new display, you can install it permanently.
Q: Why do local mechanics suggest only glass replacement?
Over the last few years, mechanics have gotten another job: replacing only the glass without changing the display. This is the cheapest and the worst quality solution to the problem. Mechanics ask their clients to go for only glass replacement because that makes them more money. Simple as that!
If you visit the official service center or anyone doing screen replacements for the sake of quality, they will always suggest staying away from glass replacement due to quality issues. Anyone who knows the value of quality will never suggest only glass replacement.
Oppo A9 Display Photos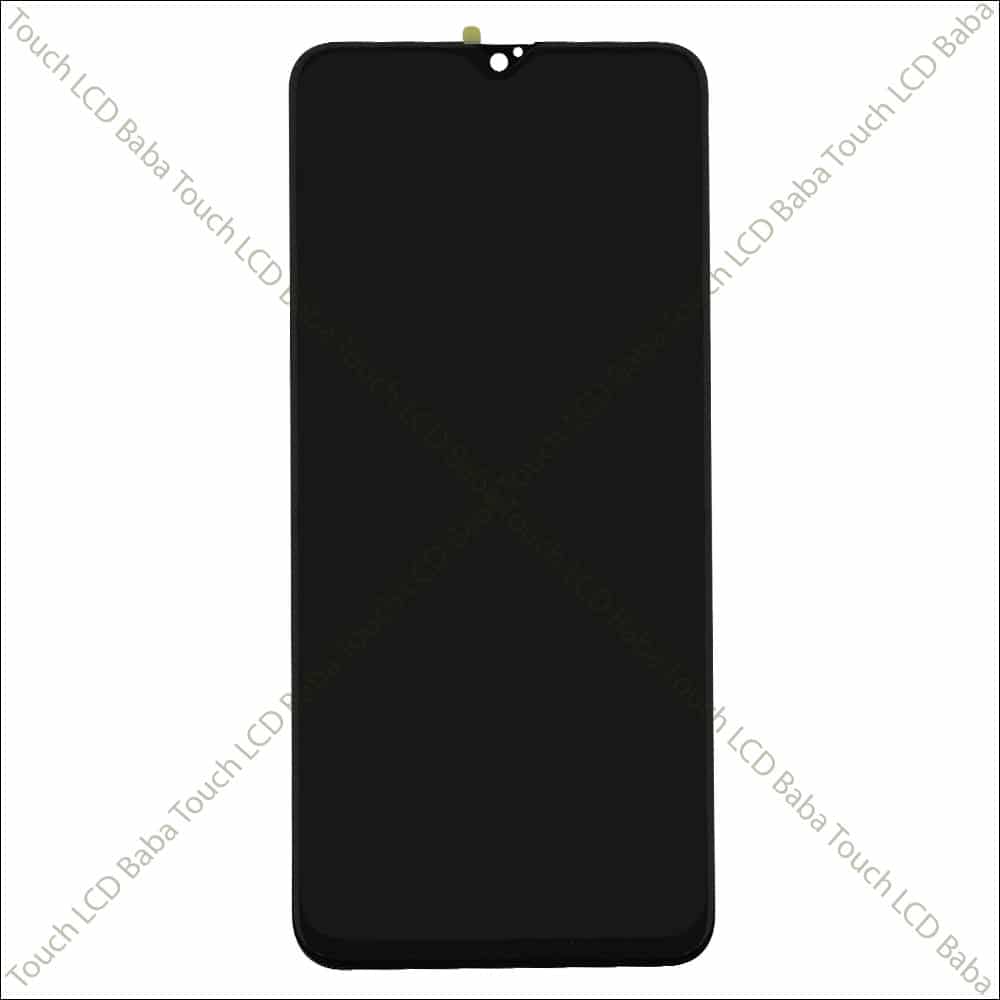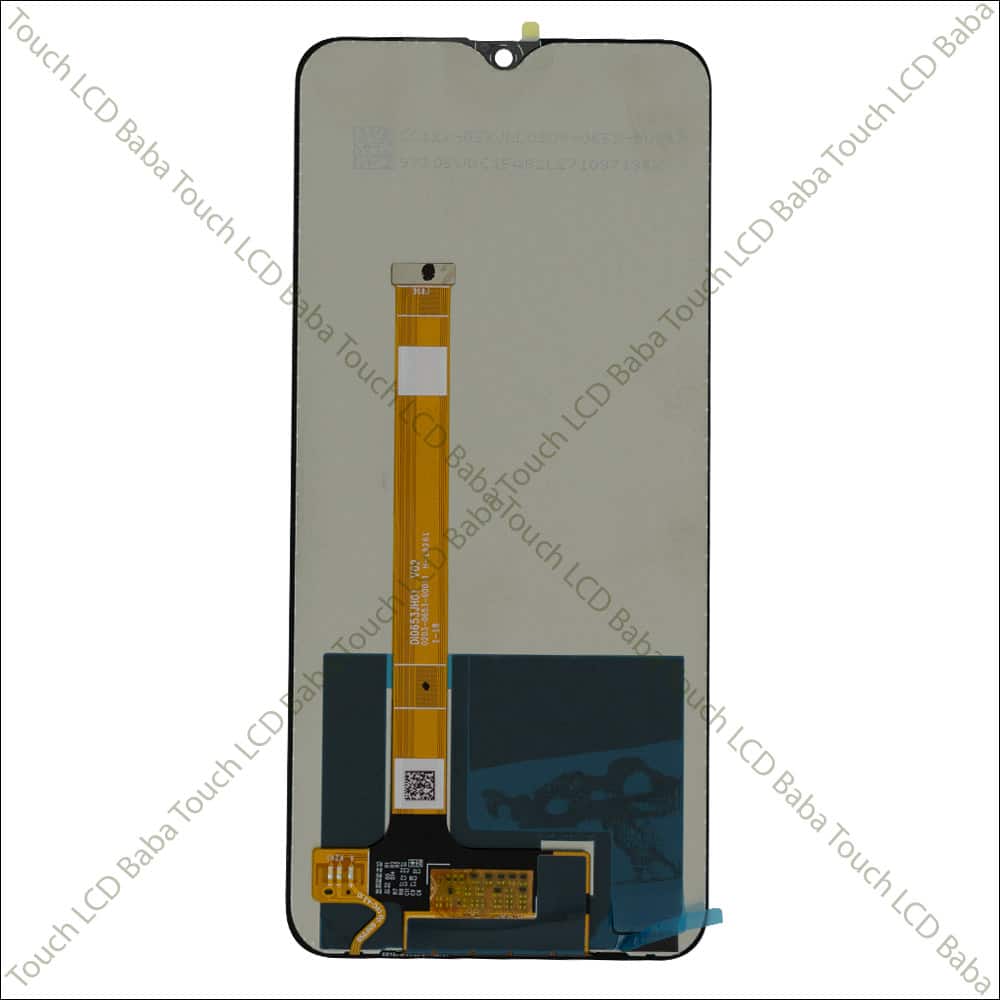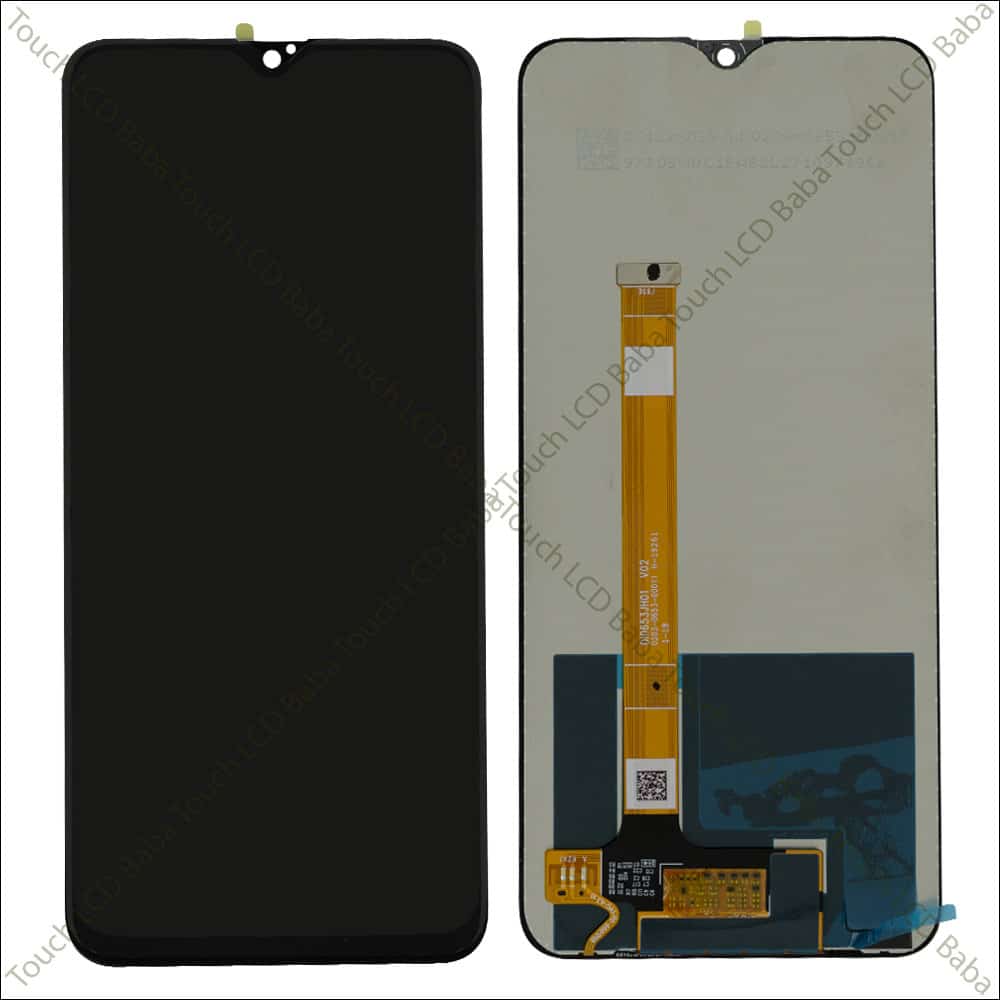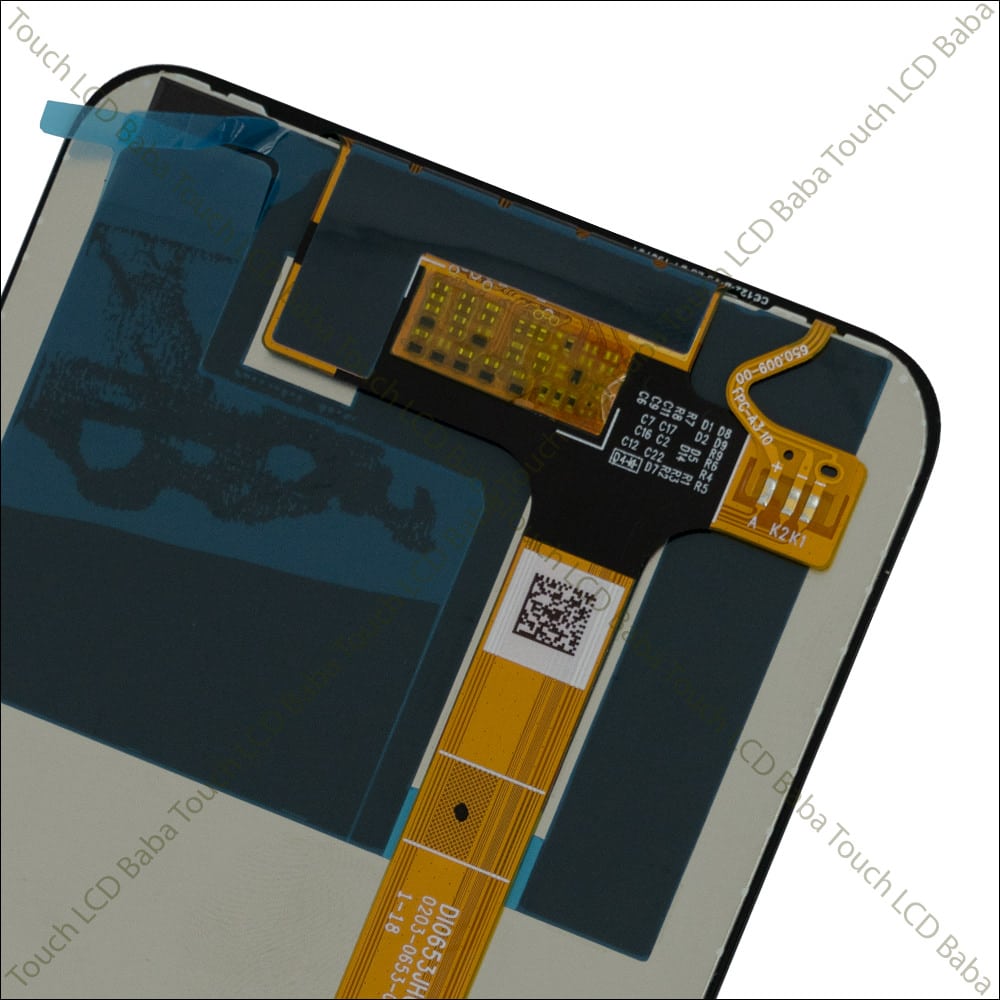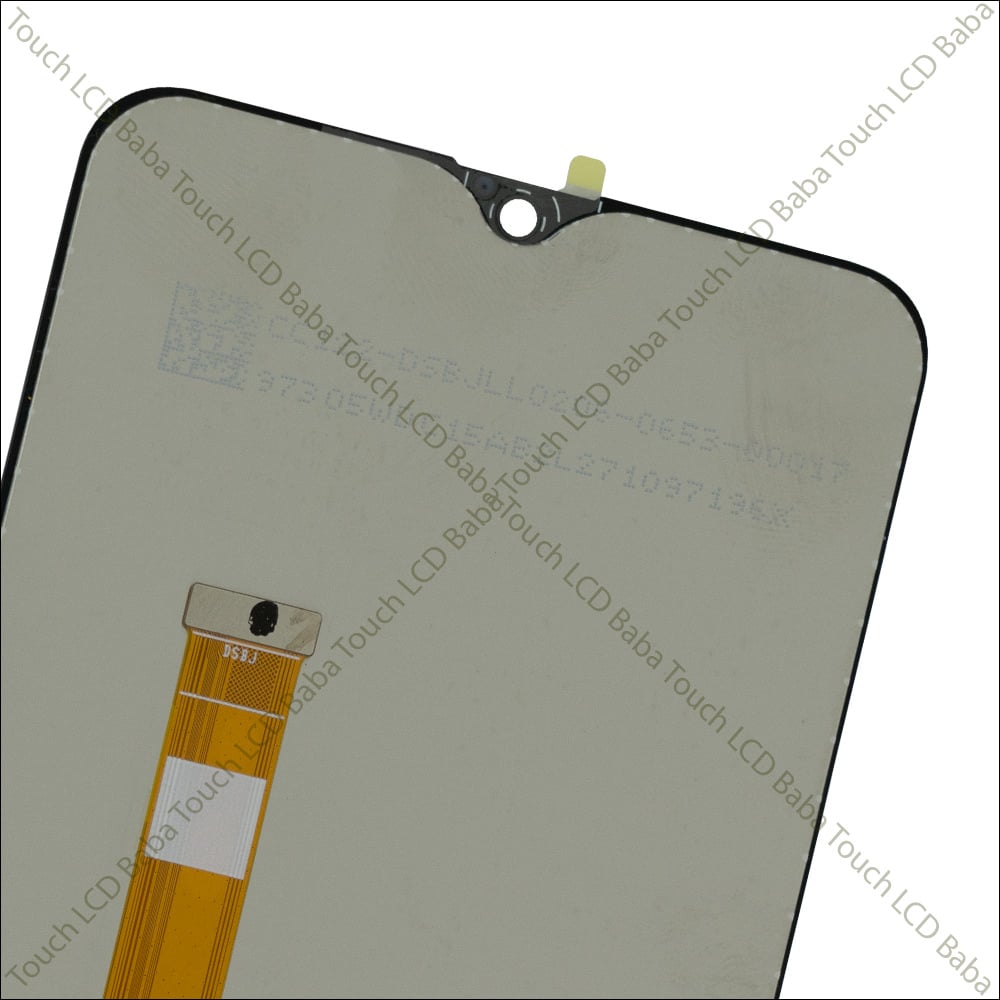 Shipping, Return and Refund Policy
All our products come with 30 days return, refund, and replacement guarantee. To return a product, It should be in the same condition we sent. You can't use or fix the new Oppo A9 display if you want to return it. For complete details about Shipping, Returns and Warranty, please click here.