A broken Oppo K10 display or touch screen glass is dismaying and brings your phone to a dead end. If the display has turned black after the damage, you can't see anything on it. If the touch screen glass has stopped working completely, you can't tap and make use of a good display. So both parts need to work properly in conjunction; otherwise, you can't use your phone as intended.
That time is long gone when people used mobile phones only for communication. Now, a phone is one of life's essential objects, and even a day without a phone seems lonesome. As soon as we get up, a mobile phone is probably the first thing we check to stay updated with the world. We also use the phone hundreds of times a day for daily activities, communication, social media, and even payments. For all the outlined reasons, your Oppo K10 display must be in perfect shape; otherwise, you'll give up on a large chunk of your daily life.
How can I replace a broken Oppo K10 display?
First of all, don't worry about a broken Oppo K10 display because it's normal to happen. Every day, thousands of mobile phone screens break, and that's why the mobile phone repairing market and display suppliers exist. You can easily replace a broken display with another brand new display combo, and that's how it all works.
To replace a broken display, you need a brand new display unit that consists of a display and touch screen glass. The combination of a display and touch screen glass is called a combo/folder. The broken display panel will get removed from your phone, and a new display unit will be installed. It is all about replacing broken parts with brand-new spares, and you can easily find mechanics all over India.
Should you purchase an original display or a duplicate display?
In every business, quality always wins, which is also true in this business. You can find many low-quality screen replacements for your phone, often marketed as first copy, diamond quality, OG quality, etc… However, none of them are close to the original display's quality, and all replica screens offer 40-50% quality when you compare them side-by-side with the original display.
An original display comes from the OEM (Original Equipment Manufacturer), specializing in making original screens and supplying them to the company. Your mobile phone comes with a display manufactured by the OEM and then assembled by the primary company. We buy our stock from these OEMs to ensure 100% the same quality as a brand new phone, and the original display always takes precedence in our books.
Oppo K10 Display Specifications
| | |
| --- | --- |
| | This combo is 100% original, tested, and suitable for Oppo K10 5G, model number CPH2373. |
| | The Oppo K10 display size is 6.59″, the display type is Full HD+ LCD (LTPS) and the resolution is 2412 x 1080 Pixels. |
| | We offer a 100% original display that exhibits the same colors, quality, and brightness as before. |
| | Our stock comes from the OEM manufacturer who crafts these original screens for the company. |
| | We ensure testing each Oppo K10 display replacement manually to avoid defective products. |
| | To test the new display, we use a tester board as well as a real motherboard. |
| | We pack your products securely in hard plastic boxes to avoid any in-transit damage. |
| | All the problems related to the display and touch screen come to an end by replacing the combo/folder. |
| | We back our products with a 30 days return, refund, and replacement guarantee. |
| | You can message our support team on WhatsApp at 9587954273 and ask questions. |
| | You can order the product using Cash on Delivery or Online Payments (an additional 10% discount). |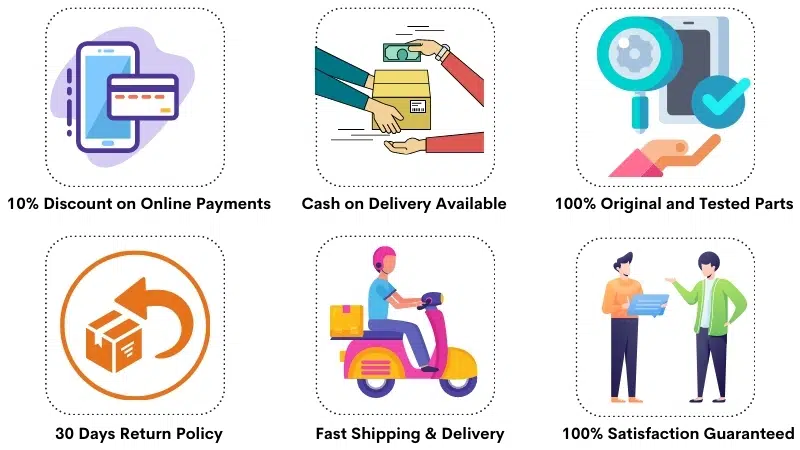 Frequently Asked Questions
Q: How much does it cost to replace a broken Oppo K10 display in India?
The price of a 100% original Oppo k10 display replacement (model number CPH2373) is around Rs 3800-4000. If you want to purchase a low-cost screen, you can go for the first copy screens, which offer 50% quality of the original, and their price is also budget-friendly.
Q: How good is the quality of a duplicate display?
Although we sell only original screen replacements on our website, many customers want to know how good is the quality of a duplicate display. We understand that you might want to purchase a low-quality product because of budget constraints and want to know if that would be good enough for you to keep using the phone.
A duplicate Oppo K10 display is quite different from the original display in color reproduction, brightness, and touch screen smoothness. If you purchase a duplicate display, you can use your phone with a much-reduced usability experience.A duplicate display exhibits dull colors, low brightness, and stiff working touch screen glass. What you enjoyed with the original display will come down to 50% levels, and you can feel all the differences as you use the phone in your day-to-day life.
Q: How many different quality screens exist in the market?
It would help if you didn't get confused because marketers will try to affirm that several different quality screens exist in the market. Mobile phone technicians use ambiguous names to lure you into purchasing their products. Honestly, only two types of screen replacements are in existence :
Original Display
The original display comes from the OEM, and these screens offer the best display quality. Mobile phone manufacturers always buy authentic and tested screens to assemble them into brand-new phones. Such screens offer 100% perfect colors, brightness, and quality. The touch screens work buttery smooth, and you can't find any flaws in such screens because before hitting the market, these screens go through several strict testing procedures. We sell original display replacements and our customers are 100% satisfied with our products.
Duplicate Display
These screens are manufactured by third-party manufacturers who make their products to reduce costs. These screens are primarily sold in the local market and marketed with different names like :
OG Quality
Diamond Quality
99% Quality
First Copy
Best Quality
Compatible Display
A seller can use any gratifying name to sell duplicate screens, and that's what you buy in the market. So please don't assume that if you purchase a diamond quality display, that's way better than a first copy display. Packing the same product in a different wrapper never changes its inherent quality.
Q: Why do I see such different prices on different websites?
The price always depends on the product's quality, and all the websites which offer a display replacement for Oppo K10 under Rs 2000 sell duplicate products only. The same also stands true for the local market screen replacements. You can easily find a person who will install the display for Rs 2000 or less because that's a fake display. So if you see different prices, you should understand that because the product's quality is different and all budget-friendly deals are counterfeit products.
Q: How come you have got the original Oppo K10 display?
Some customers believe that the original display is only available in the service center, but that's not true. This theory is long planted into customers' minds by mobile phone technicians and relatives who have no idea of the complete terminology. Sometimes when technicians don't have the original display, they discourage the customer by saying that it is not available anywhere, but that's not true.
The original Oppo K10 display comes from the OEM manufacturer, and if you invest in buying original spare parts, you can source them from the manufacturing factory. However, it takes a lot of time, investment, money, and research to find OEM manufacturers, and that's why most people abandon this path. Buying and selling duplicate screens is the shortest route, so most sellers go on that route. We believe in selling originals, and that's why our prices are not budget-friendly.
Q: How can I verify the display quality before installation? 
You can easily verify the display quality before installing by connecting the display to your phone in an open condition. All technicians test the display before installation to rule out defective screens. To test the new display, please follow these steps :
Uncouple the back panel slowly and open the necessary screws to access the motherboard.
Gently take off the old display's connection from the motherboard.
Connect the new display's flex cable in the right direction and place the display on a bubble wrap.
Turn on the phone, and the new display will show graphics, and your phone will boot up.
You can easily test the display and also use the touch screen.
The open condition testing allows you to verify the display's colors, brightness, and other vital aspects. Before shipping the product to you, we also do the same in our testing unit and then dispatch the products to you. You won't find any defects, but you should test the display yourself before pasting it.
Q: Do you test the display before sending it to the customers?
Yes. We test and verify each display before shipment, and that's our specialty. Unlike other sellers who never test their products, we want to avoid defective products at any cost, and that's why we've bought tester machines and real phones to test the screens one by one.
We want to ensure that we test each Oppo K10 display before dispatch and still offer a 30 days replacement guarantee for your satisfaction. Upon delivery, you can also test the new Oppo K10 folder to your satisfaction and let us know if you encounter any issues (though you'll never face any issues).
Q: Can I return or replace the new Oppo K10 display in case of any defects? 
Yes. You can easily return/replace a display if you face any issues. You should initiate a return request within 30 days after the delivery, and the product should not be in a used condition. You can't remove the screen guard or warranty stickers and paste/fix the display on your phone if you want to return it. It is mandatory to return a product in brand new, unused condition; otherwise, it violates our return policy.
Oppo K10 Display Photos
Customers love the product photos because it helps them decide on the product, and if you've already taken out the display from your phone, you can compare the structure of the display with these photos and then make a purchase decision.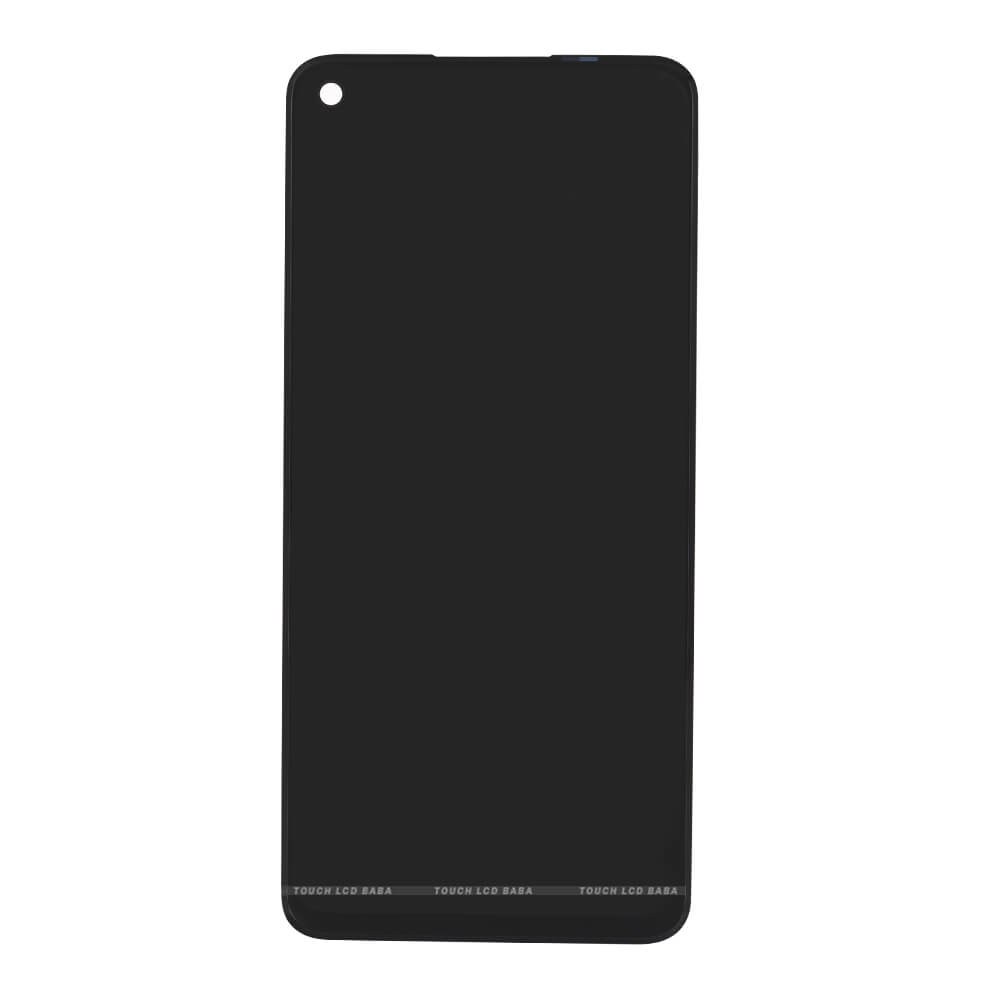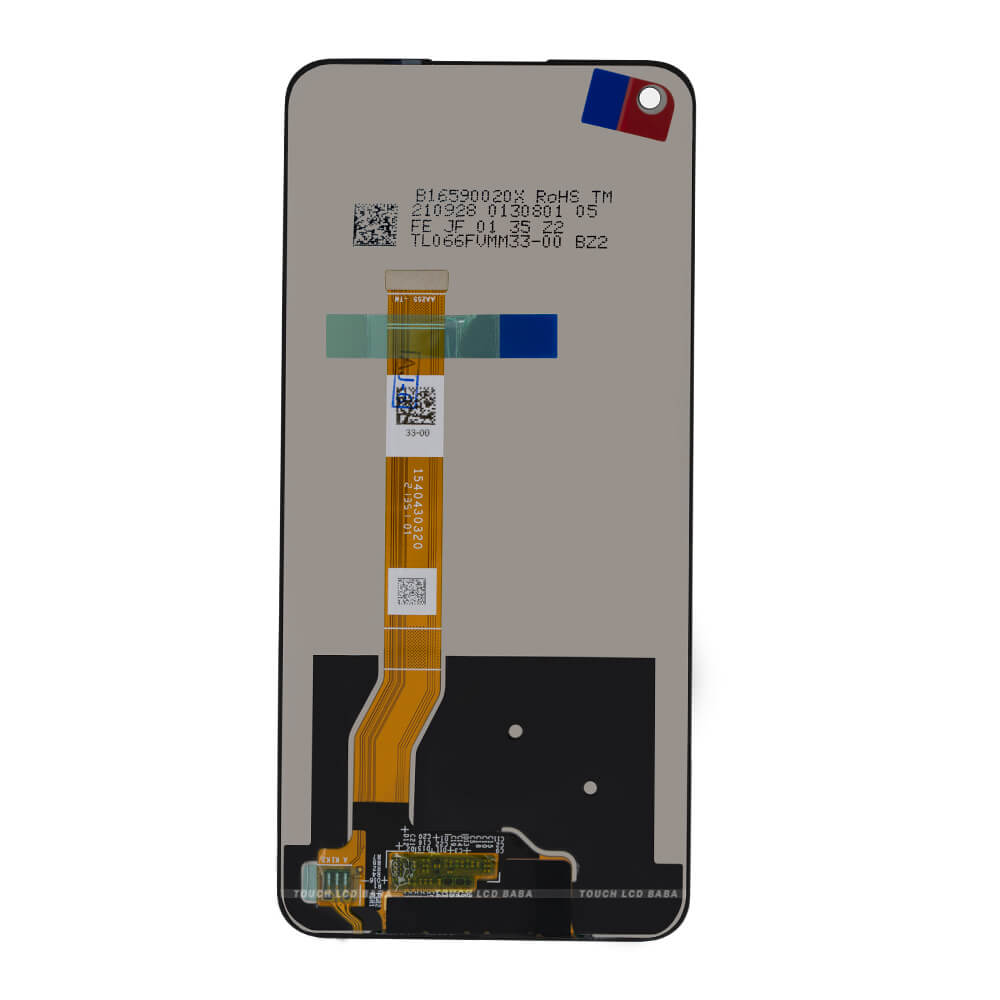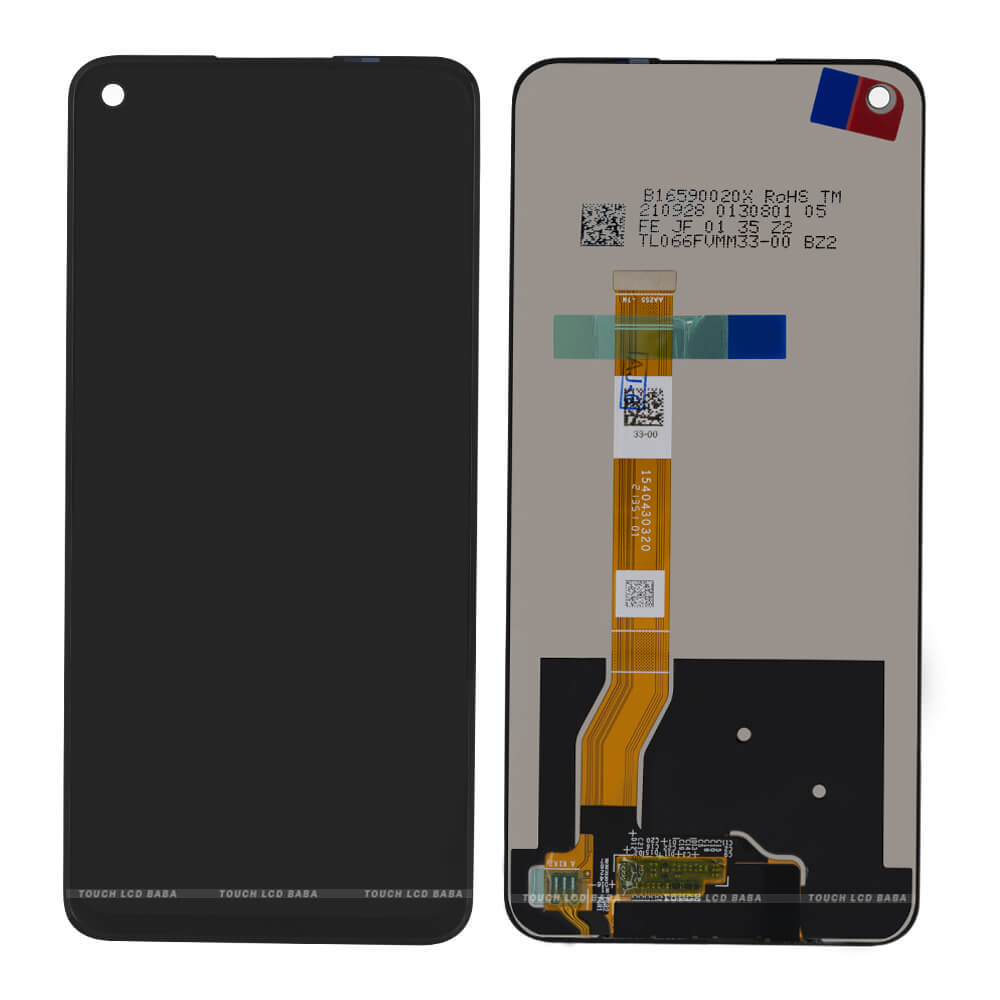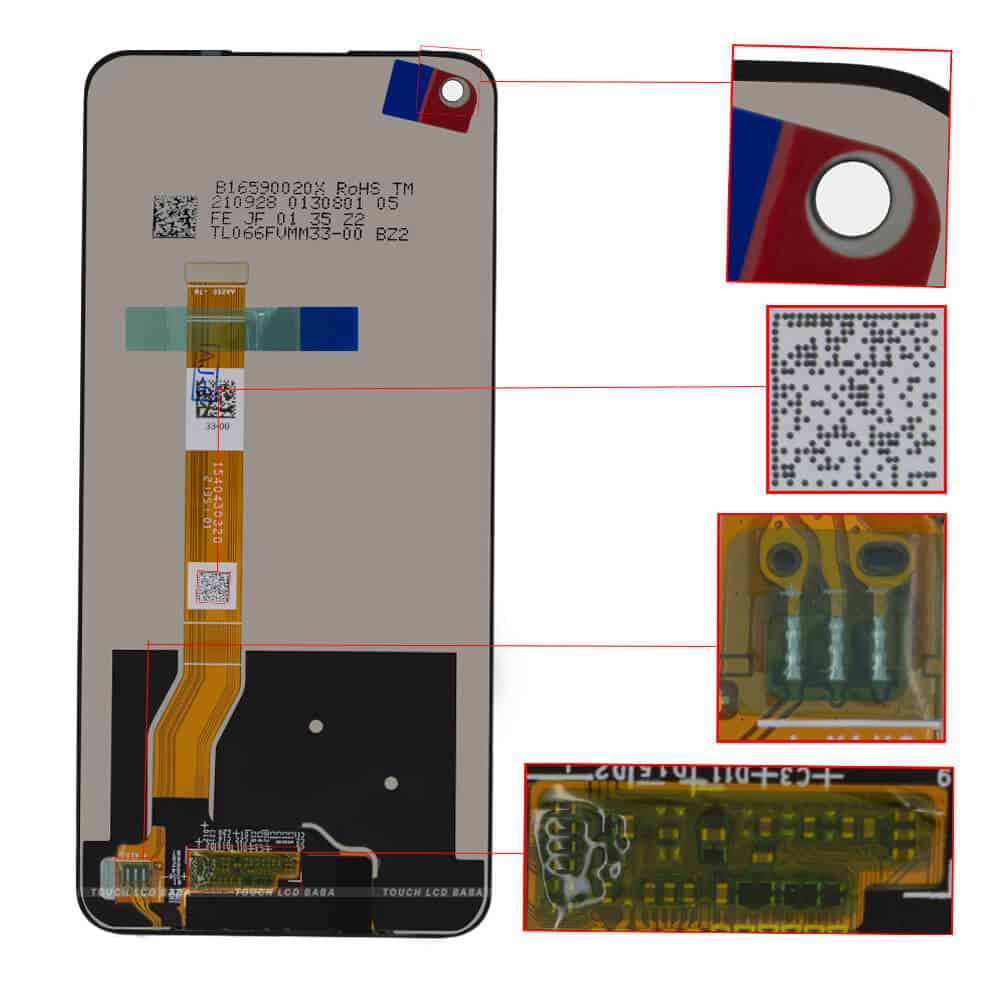 Shipping, Return and Refund Policy
All the products supplied by us come with 30 days return, refund, and replacement guarantee. To return a product, It should be in the same condition as we sent. You can't use or fix the new Oppo K10 display if you want to return it for any reason. For complete details about Shipping, Returns and Warranty, please click here.