A display is so important for a smartphone to function, and therefore it should always be in a top-notch condition so the entire phone can function smoothly. The Oppo F3 Plus display is made of glass, and therefore it is a very delicate part, and as it has some complex mechanism working underneath the screen, that makes it twice as fragile, and thus the owner should always handle it with extreme care. It is a saddening moment when we accidentally break the display of Oppo F3 Plus, and the phone stops working suddenly. After display damage, the phone will continue to work for some time and use this time period to take a full backup of your phone in case something bad happens later.
You might think of taking it to the Official Oppo Service Center to get the display replacement; however, you might not know that the services centers charge a handsome amount for this. If you require a high-quality display replacement without spending a lot of money, then you should go for our products, which are 100% original, and the price is comparatively lower. Please note that it is possible to source original screens for lower prices directly from the OEM vendor. As we don't have branding expenses as bigger companies have and that's prices can be attractive without compromising on the quality.
Why are cheap screen replacements bad for your phone?
There is no shortage of display replacement alternatives in the markets. The customer has access to a wide range of display options, and they can choose the one that suits them the best. However, this is when the customer should also be extra cautious because these many choices often confuse the customers, and they end up buying products they think are good without thorough research.
Customers often lean towards the cheap products that are widely available in the market, but they do not see that these products are not only cheap in pricing, but the quality is also worse. Most of the cheap displays that are available today in the market are duplicates and make use of poor-quality material. Such screens provide 50% brightness of the original, touch screen lags, and the overall quality of all the functions related to the display will drop. The camera quality will also take a tremendous hit, and you won't see such vivid colors and brightness again. That's why we always suggest going for an original screen replacement.
Why the service centers never recommend the only glass replacement?
The official service center never recommends the only glass replacement, and there is a solid reason for that. We know that the official service centers always use 100% original quality products, and they won't use the products like only glass. Anything which deteriorates the problem is never done or recommended by the service center. That's exactly what we suggest because we are fully aware of the consequences our customers might face because of only glass replacement.
The only glass replacement is a procedure designed for customers who don't care for their phones. After that replacement, whatever happens, is just fine for them as long as they place a call and disconnect. We get so many customers who want to buy a duplicate product to exchange such phones or dupe their friends into buying them. So if your primary goal is not to use the phone any further and make cash out of it, you can do whatever you want.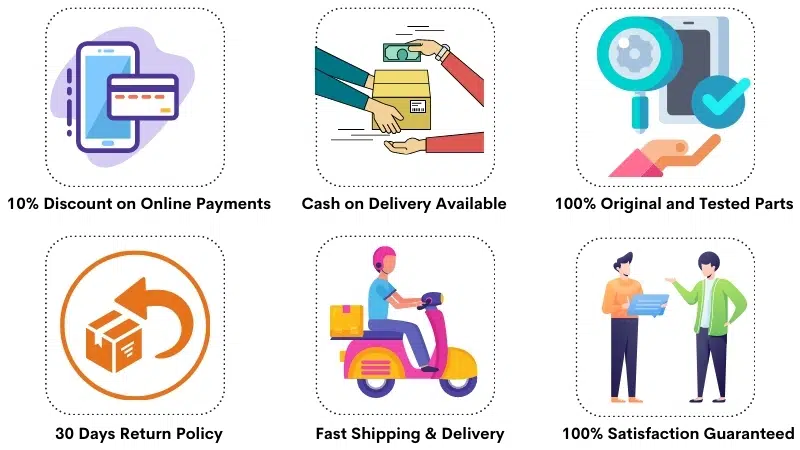 Why may the cheaper display products in the market not be apt for you?
The markets are flooded with thousands of products available to the customers at a cheap price, and customers instantly want to buy them. As these products are cheap, there is a vast population that buys them constantly, assuming that they are getting a good bargain here. However, what they ignore is that most of these cheap products are just straight away rip-offs of the original display products and will make you spend more money.
As most of these products are just duplicates, they do not have the same capability as an original. A duplicate might look the same as an original product, but the quality is unmatched. Duplicates are of inferior quality and have a bare minimum of 40% resemblance to the original product. So if you spend a trifling amount, don't expect it to work like the original display.
Oppo F3 Plus Display Specifications
| | |
| --- | --- |
| | This combo is 100% original, tested and suitable for Oppo F3 Plus, model number CPH1613. |
| | The Oppo F3 Plus display size is 6.0 inches, display type is IPS LCD and resolution is 1080 x 1920 pixels. |
| | The main touch screen glass receives a protection of Corning Gorilla Glass 5. |
| | It is a complete unit of display and touch screen which function as a combo. |
| | You won't see any degradation in the colors, quality and brightness after replacement. |
| | We test each display for flawless working before dispatch. |
| | To test the display, we use actual motherboard of Oppo F3 Plus and there is no chance of mistakes. |
| | We test screens in the real world environment so that clients never face problems. |
| | Any unused parts are eligible for a return, refund or replacement within 30 days after receiving. |
| | The stock of new screens is readily available, and we ship quick. |
| | You can order the product using Cash on Delivery or Online Payments. |
Questions and Answers
Q: How much does it cost to replace a broken Oppo F3 Plus display in India?
The price of a 100% original Oppo F3 Plus display replacement is around Rs 3300-3500. If you buy a first copy screen replacement, then the combo costs about Rs 1500-1600 in India. You may have to pay additional repairing charges on top of the display's price to a mechanic.
Q: What to do if the new display that you sent isn't working?
We test all the products manually, and it seems far-fetched that a display product sent by us would not work. After testing the Oppo F3 Plus display, technically, there is no chance that a product won't work. Still, you might have faults at your own end, which might hinder a perfect display from working properly, particularly with your device. 
That's why we offer a 30 days return, refund, and replacement guarantee on all our products. Somehow if you get a product that does not work because of some unfortunate reason and then you can always contact us for help, or you can even return it to us. To avail of this return policy, please return the product to us within 30 days after its delivery, and it should be returned in an unused condition. Please do not stick it on your phone before testing it. There is a protective film on the display product, so please do not remove that before you test the display, or else, we would consider it a used product, and return will not be possible.
Q: Can I do the self-replacement of the Oppo F3 Plus display at home?
We would never advise you to go for a self-replacement at home if you are not a qualified and skilled technician with experience in this field. You can perform this procedure only if you are a professional technician, or else you might cause serious damage to your phone and its display. You may not be able to install the display properly and run into unforeseen issues. The touch screen glass is fragile, and it has some complex mechanism integrated within it, and it requires a lot of precision and skill to perform this procedure. Your one slight mistake could damage the entire display and make it useless.
Rather than installing it yourself, appoint a trained technician who could perform this procedure for you. Hiring a technician would cost you around 250-300 rupees and maybe even lower, depending on your locality. This way, at least your phone's functionality is not at risk.
Q: Do you test your display product before shipment?
We have an in-house team of experts for testing and checking our displays. They make sure that even the minor details of every display get checked thoroughly, and only then the parcels are shipped. We do not want our customers to face any issues regarding the display product we send them, and therefore we test all our products without fail and by using a wide range of techniques and strategies, so we get the best results. 
We test the brand new Oppo F3 Plus display in a real testing environment using the Oppo F3 Plus motherboard like our customers will do. This technique helps us encounter all the issues of the display beforehand only so that our team can isolate the perfect products and reject the defective ones. We keep tested screens in a separate facility, and there is no chance that a customer will receive a defective one.
Q: Why is a Gorilla Glass important?
The Gorilla glass is a protective layer so that the phone can easily take minor drops without getting damaged. If you purchase a duplicate display, that doesn't come with Gorilla Glass protection. Any phone that is not equipped with a Gorilla Glass cannot absorb the minor drops, and therefore the touch screen glass scratches easily. 
That's why the gorilla glass is important because many times, you can drop the phone, and it won't scratch easily. Contrary, if you use the first copy and drop the phone, it will break in no time. That's why it is better to purchase one original display rather than purchasing 2 duplicate screens with compromises.
Q: How long can I use the display supplied by Touch LCD Baba?
The longevity of the new Oppo F3 Plus depends on various factors, and the biggest factor is how carefully you keep the phone. If you keep the phone carefully, you can easily use the original display for over 3 years with no issues. If you drop the phone frequently and don't take ample care of it, the display can break any day. So keep the phone gently, and you are ready.
Oppo F3 Plus Display Photos
These images show the actual Oppo F3 Plus Display and Touch Screen combo you'll be getting after your order. This is a complete folder comprising both a display and touch screen. You can buy this panel and easily replace it with the help of a mechanic.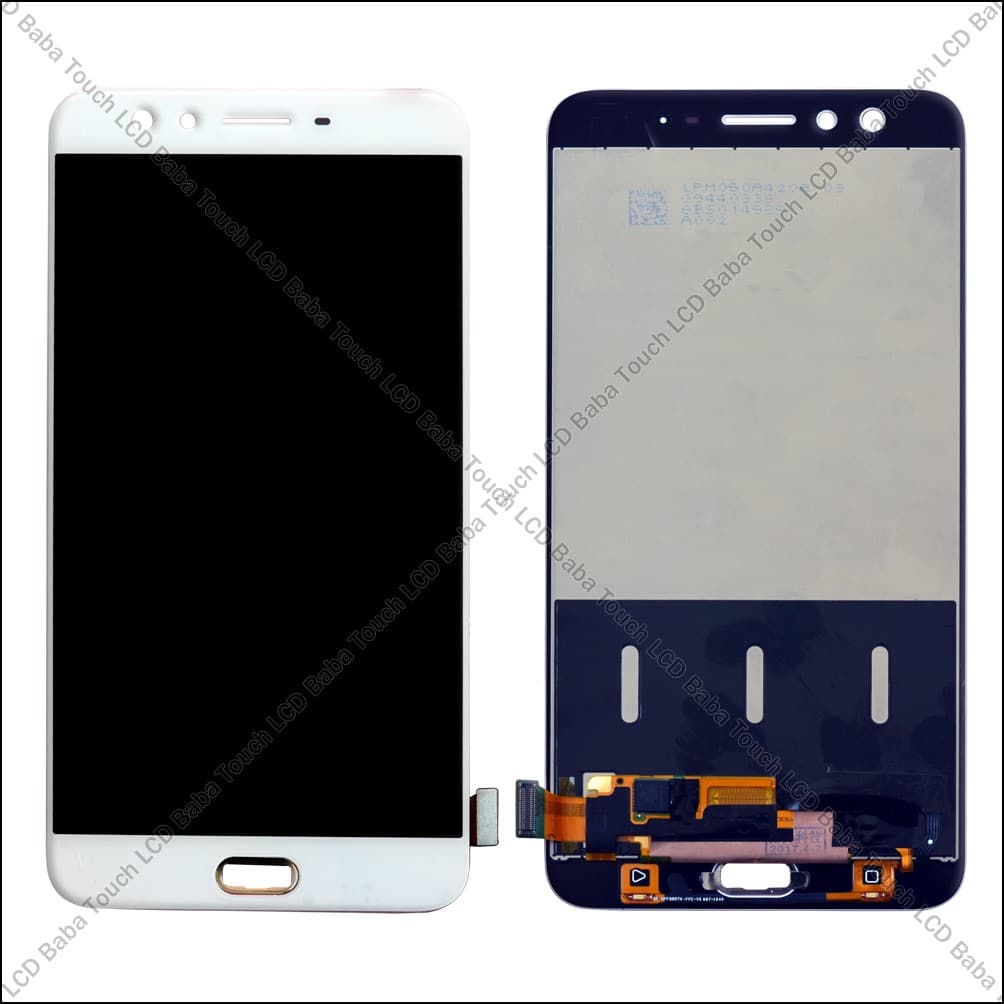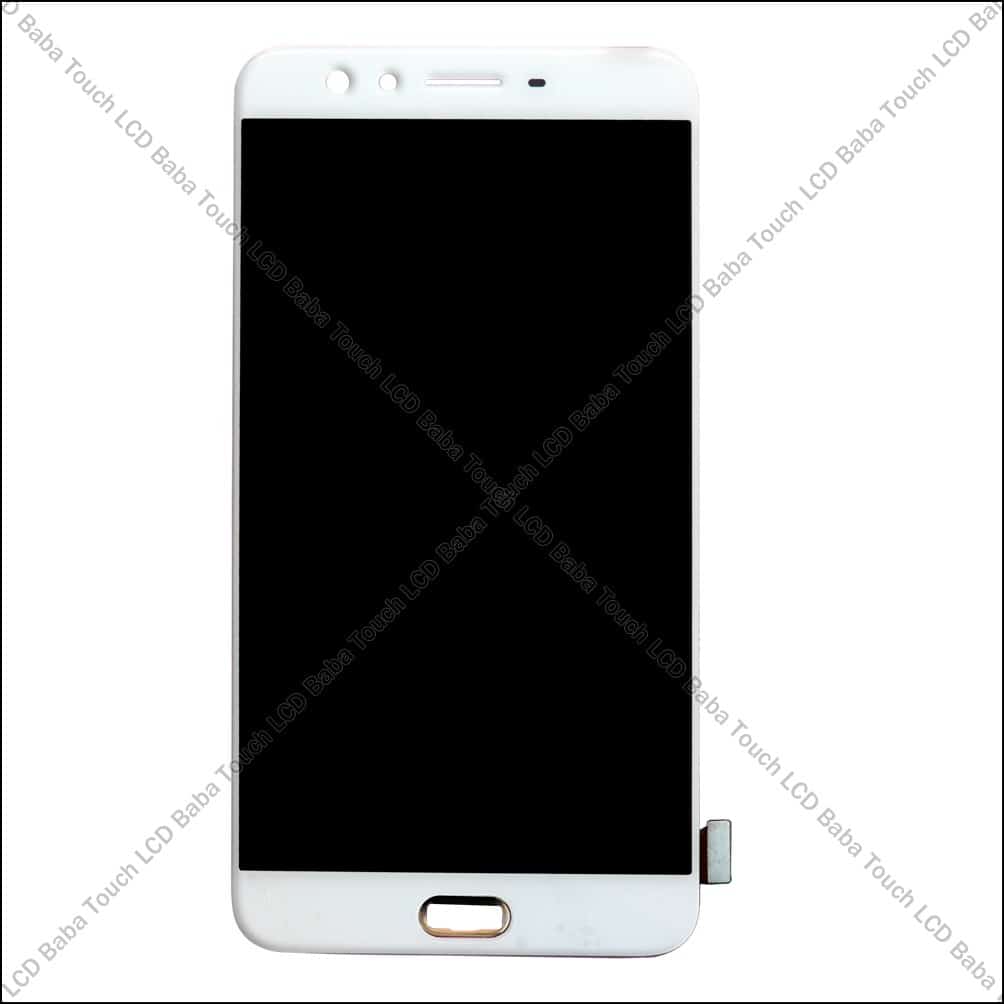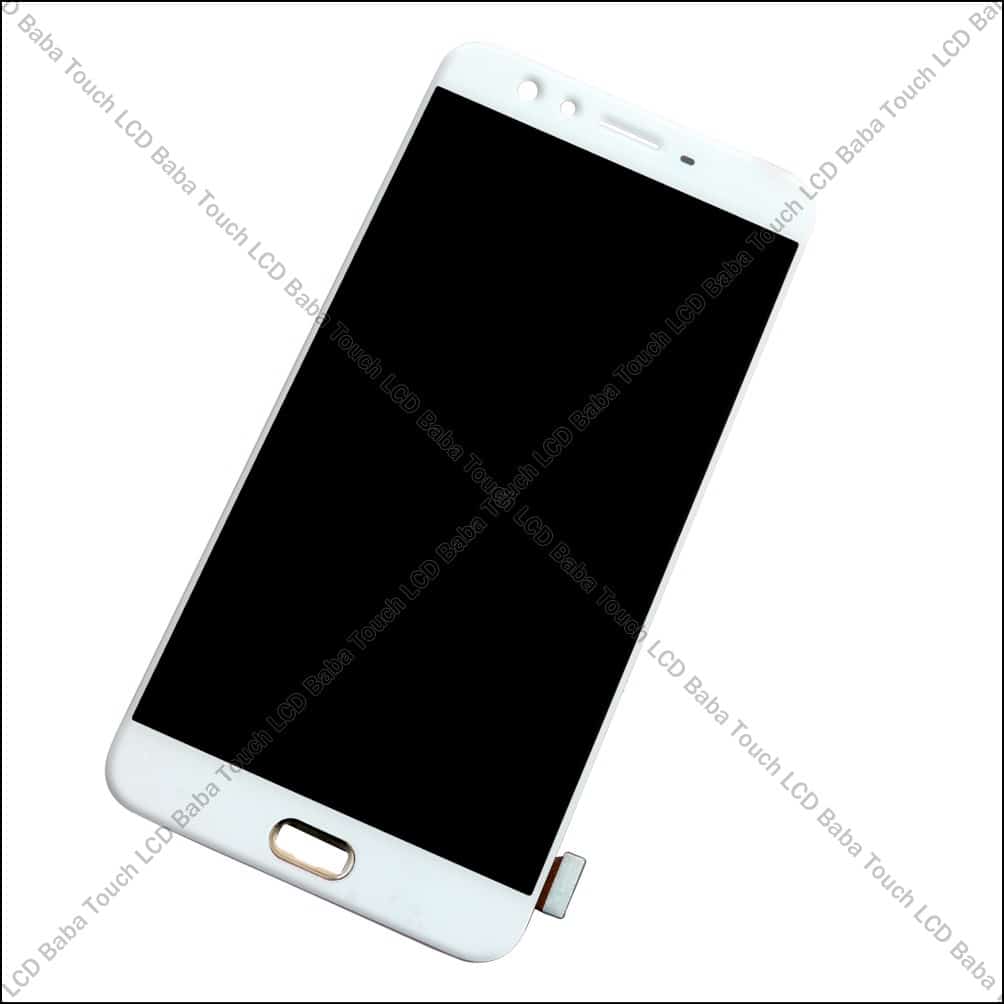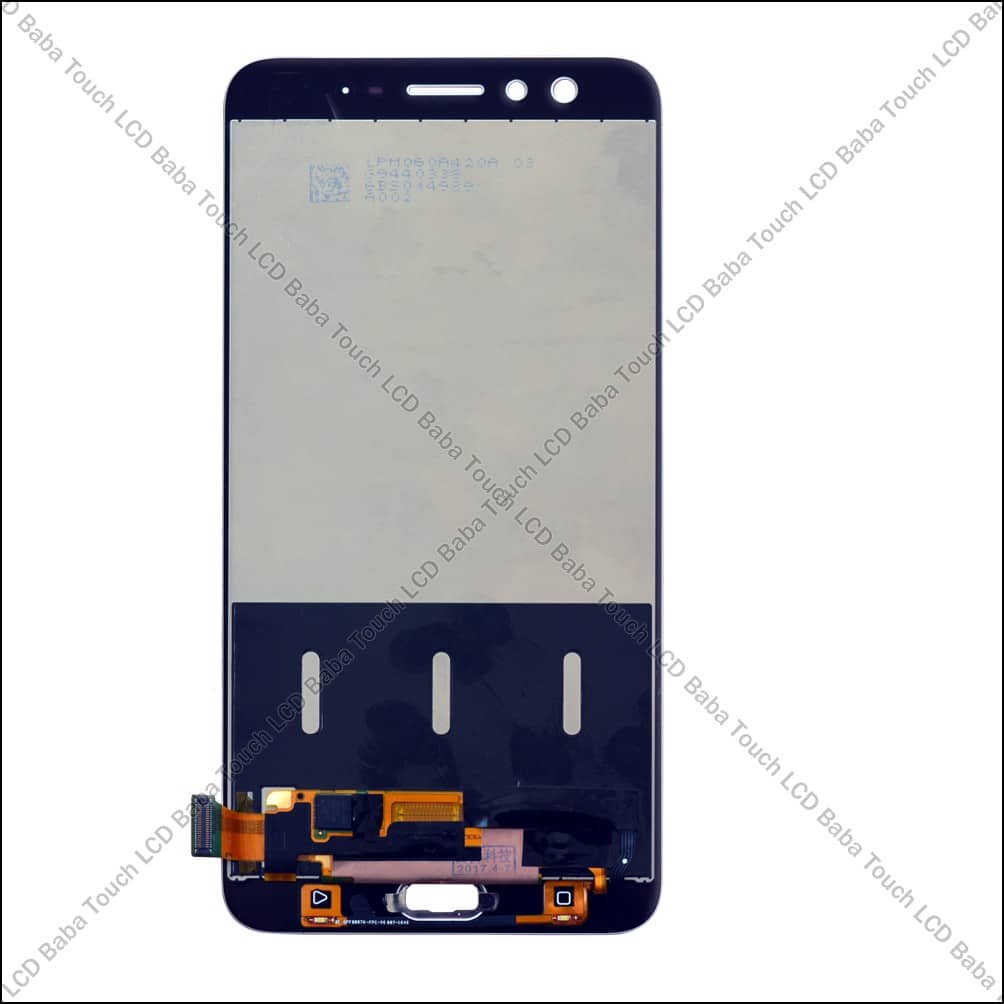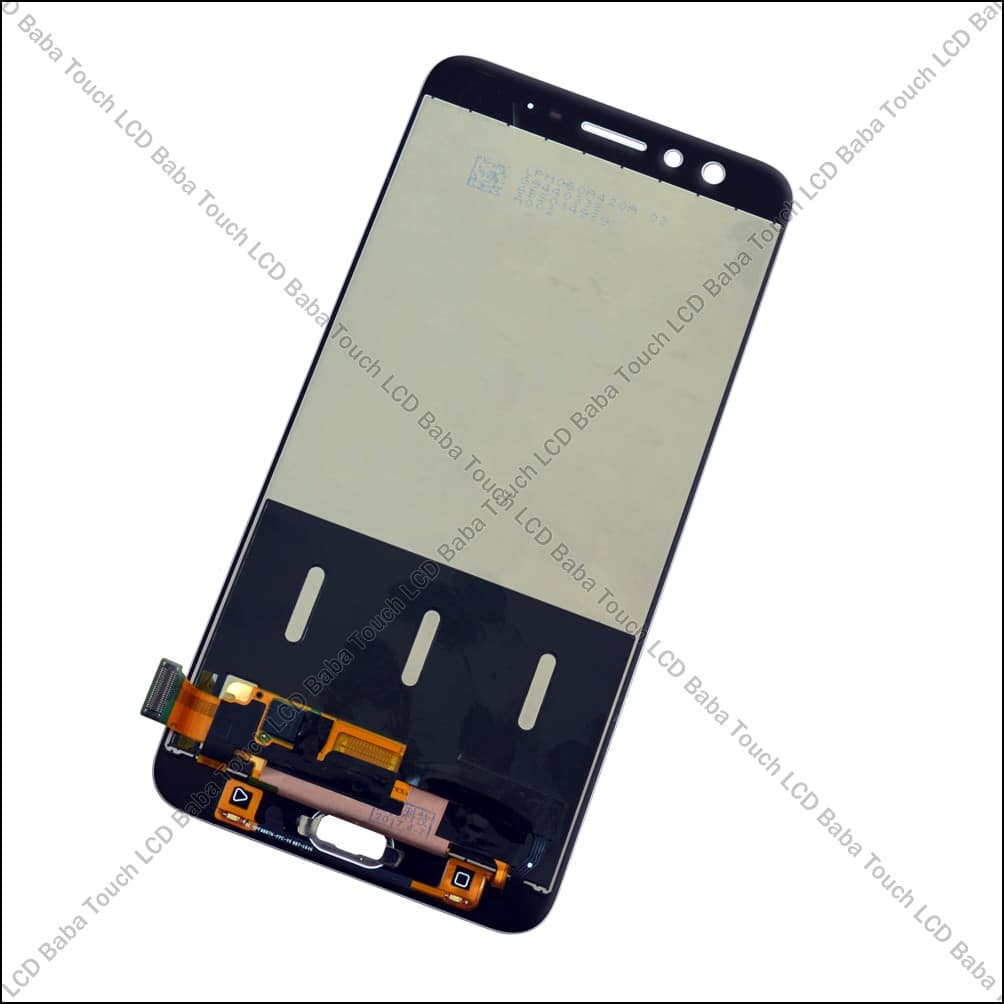 Shipping, Return and Refund Policy
All the products supplied by us come with 30 days return, refund, and replacement guarantee. To return a product, It should be in the same condition as we sent. You can't use or fix the new Oppo F3 Plus display if you want to return it. For complete details about Shipping, Returns and Warranty, please click here.