You've found the right website if you broke your Poco M4 Pro 4G display and needed a brand new original AMOLED display. Poco M4 Pro is a budget smartphone with an AMOLED display, and if you crack the display, you need to invest significantly to purchase an original AMOLED display. Please note that AMOLED screens are much more expensive than IPS screens, and that's why this model's display price is quite high. It would be best if you didn't compare the display's price with other smartphones having an IPS Display.
Additionally, please remember that original screen replacements are costly, and duplicate screens cost less. Anyone who offers a budget solution is into selling counterfeit screen replacements, which aren't good by any means. If you buy a local display and install it on your phone, you'll face many erratic issues and reach the point when you feel like completely giving up on your phone.
What is the meaning of the Poco M4 Pro display combo?
The Poco M4 Pro 4G display combo consists of an AMOLED display and touchscreen digitizer glass. In simple words, display and touchscreen glass are combined, and you can't replace them individually. You've likely damaged only the glass, but you must replace the complete combo because both parts are combined, and individual replacement isn't the right approach.
You've likely damaged only the touchscreen glass (top layer), but you can't replace it individually as the display is combined with the glass. If you try to separate the broken touchscreen glass from the display, the inner display will likely break, and hence complete display unit will demolish. That's why combo replacement is the most straightforward solution to the broken display problem.
Poco M4 Pro 4G and 5G are two different models.
Please note that Poco M4 Pro 4G consists of an AMOLED Display while the Poco M4 5G consists of an IPS Display. Before ordering the display, you should verify the model number and place the order accordingly. If you order the wrong product, you can't assemble it into your phone and need to return it. It is not a good idea to order the product in confusion or without verifying the model number.
The display of the Poco M4 Pro is expensive because of its AMOLED quality. Some customers think the 4G model's display can be more expensive than the 4G variant, but that's normal. The display's price depends on the quality, and AMOLED screens always cost twice the IPS display. Therefore, you should purchase the display according to your phone's correct model number. If you've any confusion, you can always call us for assistance.
Poco M4 Pro 4G Display Specifications
| | |
| --- | --- |
| | This display combo is 100% original/authentic, tested, and suitable for Poco M4 Pro 4G. |
| | The Poco M4 Pro 4G display size is 6.6″, the display type is AMOLED, and the resolution is 2400 x 1080 Pixels. |
| | It is a 100% original display replacement, as you get with a brand-new phone. |
| | You get a 100% pure AMOLED display, which offers mind-blowing display quality. |
| | We buy our stock from OEM manufacturers to ensure 100% original screens for our customers. |
| | Our testing team tests and verifies each display for 100% excellent working before dispatch. |
| | You can also test the new display easily before doing the final installation. |
| | We back our products with a 30-day return, refund, and replacement guarantee. |
| | You can order the product from anywhere in India, and we'll deliver it to your doorstep. |
| | The stock is readily available, and the turnaround time is very fast. |
| | You can order the product using Cash on Delivery or Online Payment (additional 10% discount). |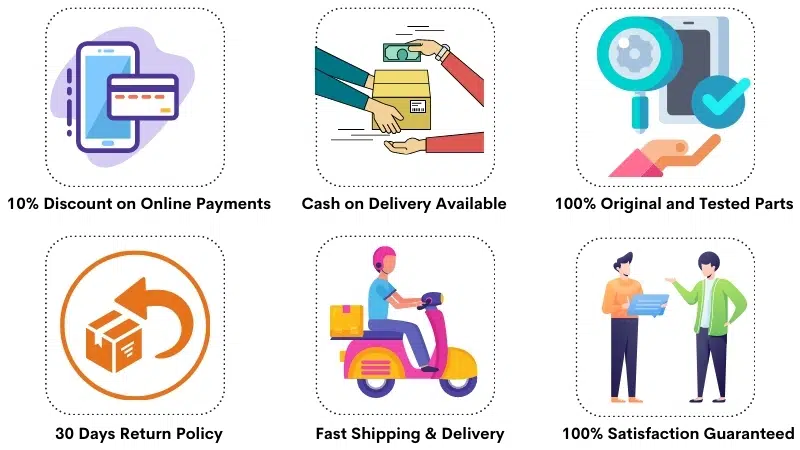 Common Customer Questions
Q: How much does it cost to replace a broken Poco M4 Pro display in India?
The price of a 100% original Poco M4 Pro 4G display replacement is around Rs 6300-6500. The combo costs about Rs 1400-1600 in India if you buy a first copy screen replacement. It is possible to purchase low-cost duplicate products, but their quality is not worth the investment.
Q: What are the model numbers of the Poco M4 Pro 4G model?
The model name is Poco M4 Pro 4G, and the model numbers can be different but should match one of these :
MZB0B5UIN
MZB0B5PIN
MZB0B5MIN
MZB0B5SIN
Please match the model number of your device to the model numbers listed above to ensure you are ordering for the correct model number. You can always contact us if you need any assistance.
Q: I bought a duplicate display and had a horrific experience. What should I do?
If you buy duplicate screens from the market thinking of them as top-quality products, you'll surely face issues. Most customers don't want to invest what it takes to buy an original display and try to find workarounds in the local market. If you take your business to the local market, forget the display quality and original products. Please note that 99.9% of dealers sell duplicate screen replacements, and customers also appreciate it when they get a low-cost display replacement.
When you use duplicate screens, you confront unforeseen issues that you've never imagined, and these issues are :
Automatic working of touch screen glass even without input commands.
You need to press the touch screen much harder; otherwise, the touch will not sense the input.
The brightness of a duplicate display is terrible, and you can't see anything on display in direct sunlight.
The touch screen doesn't work precisely and feels burdensome to use.
You can't use a duplicate display for long because it tends to break very soon.
You can't enjoy the original camera quality as the duplicate display doesn't offer original colors and contrast.
All the features that rely on the display will degrade, including photos, videos, cameras, and all other multimedia stuff. Please note that original screens are costly for a reason, and you should never compromise the display quality because that would impact your usability experience with your phone.
Q: Can I get the original Poco M4 Pro display for a low price?
All customers want to buy an original screen replacement, but 90% of them expect unrealistically low prices, and that's why they are fooled. You should never expect abysmal prices for original screen replacements because that's impossible. If you try that, you'll get a duplicate screen because someone will fool you. That will never happen when you don't pay the amount necessary for the original display and still expect to get it magically.
You'll find lower-quality solutions for reasonable prices in the market, and technicians often fool customers. They will charge you a hefty price and still sell a duplicate display replacement to you. To avoid this problem, you must always test the display in an open condition before installing it on your phone.  When you test the display in real-time, you can easily detect its low brightness and dull color reproduction.
Q: Can I use the same display in Poco M4 Pro 4G and 5G?
No. Please note that both models are different; hence, you can't use the same display. The 4G variant has an AMOLED display, while the 5G variant has a TFT display. We are clarifying this because some customers order a display that is lower in price, and later that display won't be suitable for their phone. Therefore, always order the right model's display and consult with us in case of confusion.
Q: The display isn't broken but has blue/purple spots. What is the problem?
When the display problem onsets, you'll see a blue/purple scar that appears because of damage or unbearable pressure on the display. That small scar indicates that the display has broken; in 99% of cases, that scar will spread slowly to the screen. When that happens, the screen will slowly turn black and reach the point when you can't use the display anymore. In such situations, replacing the display becomes a compulsion, and no corrective solution is available.
Q: What will happen if I buy a duplicate display? Can't I use the phone?
You can use the phone with a duplicate display but not with the same quality experience. A duplicate display is dull, the touch screen doesn't work correctly, and you'll not feel joyful while using such products. Replacing the display becomes a compulsion, and when customers can't afford original screen replacements, they go for duplicate products.
You can use the phone with a duplicate display but not with the same quality/efficiency. When you watch multimedia content on the phone, you'll miss the original display's colors, brightness, and sharpness, which is why original screens are expensive. Investing in an original display is the only solution if you want to retain the same quality.
Poco M4 Pro 4G Display Photos
These images represent the Poco M4 Pro 4G display combo. As you can see, the display and touch screen are closely attached, and you can't replace the parts individually. For any questions, please call us at 9587954273 and let us know if you have any questions.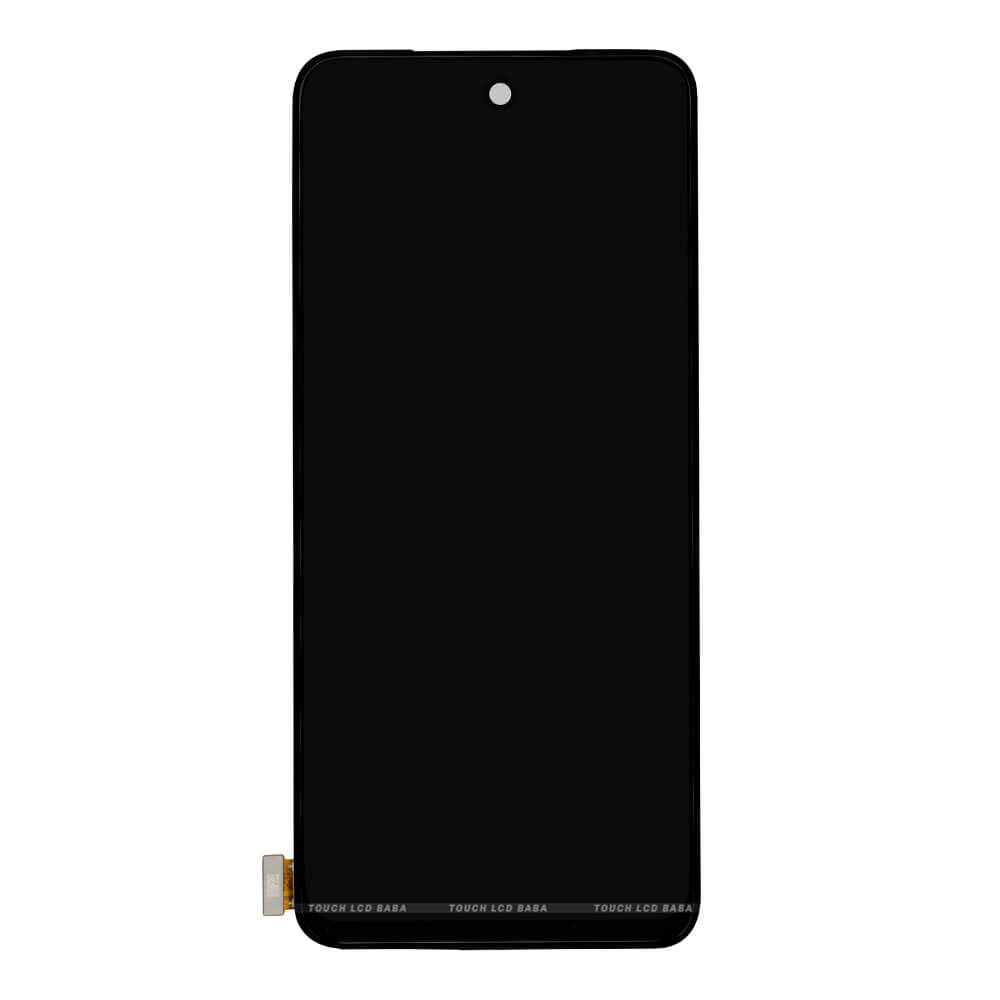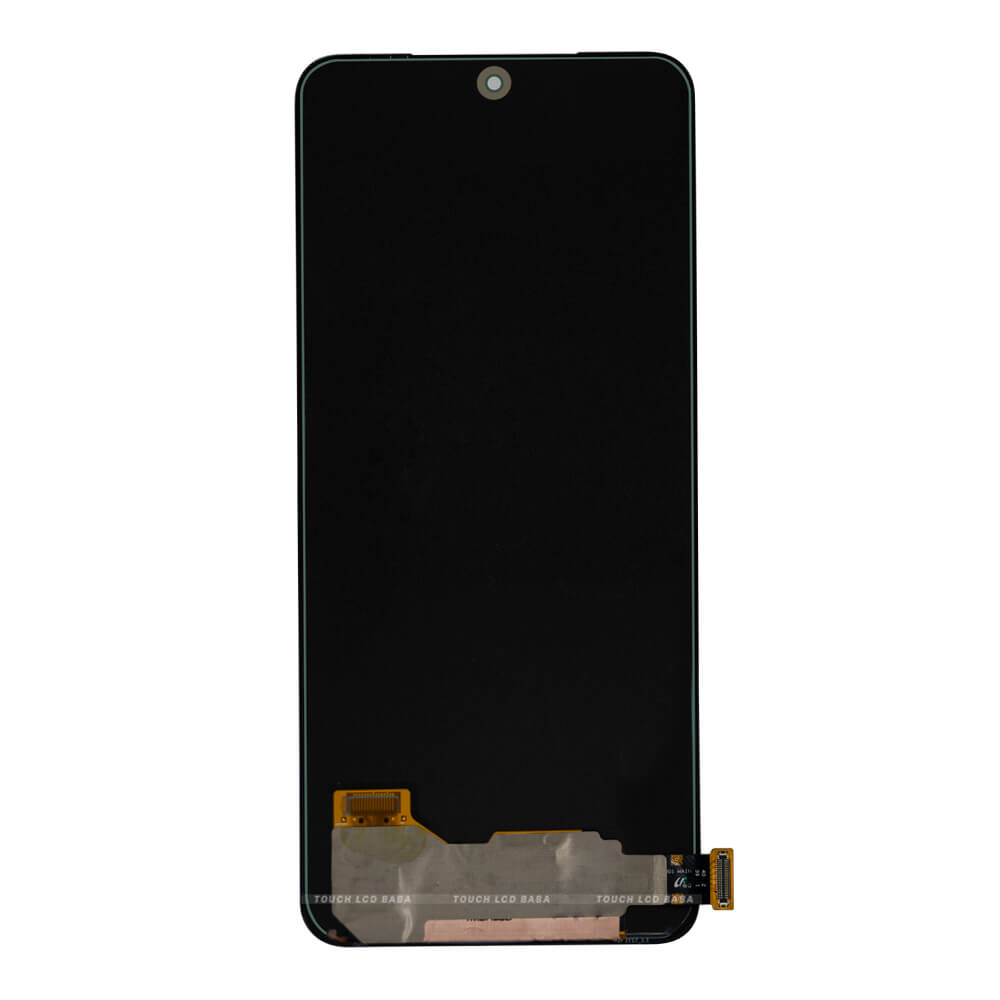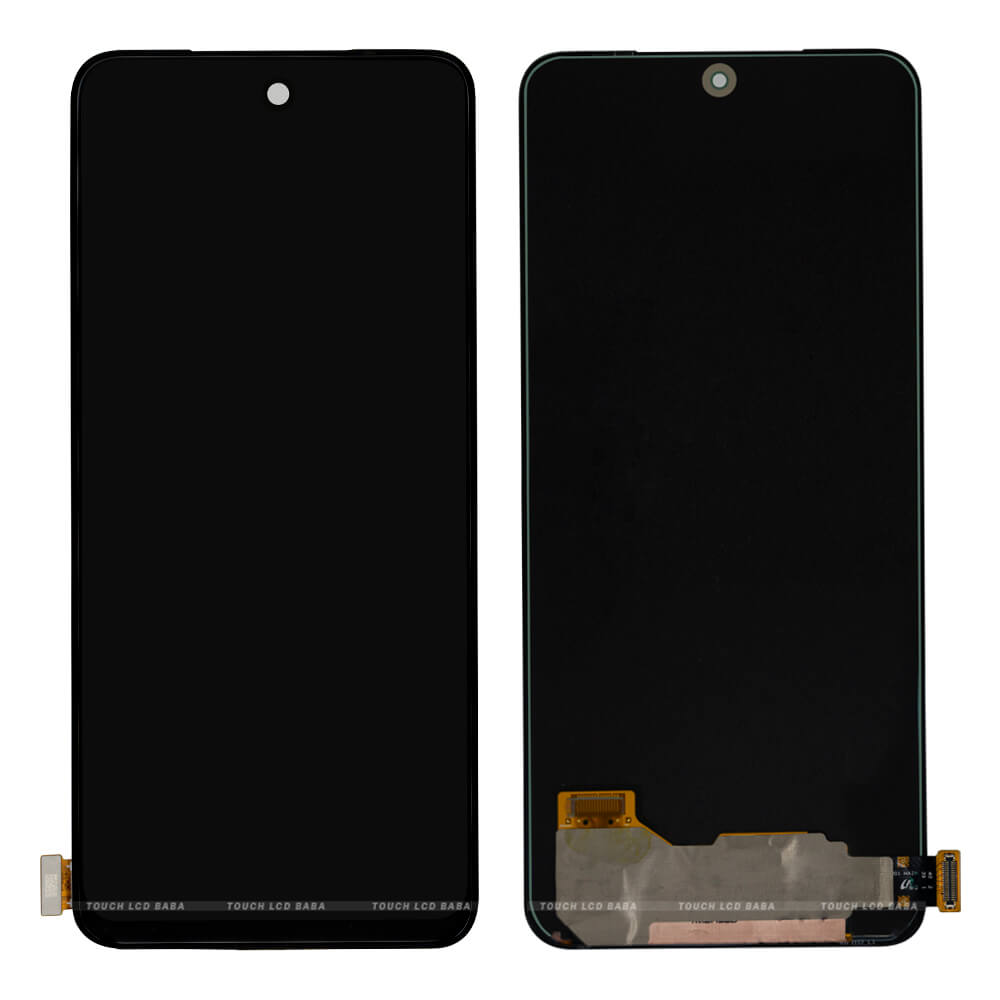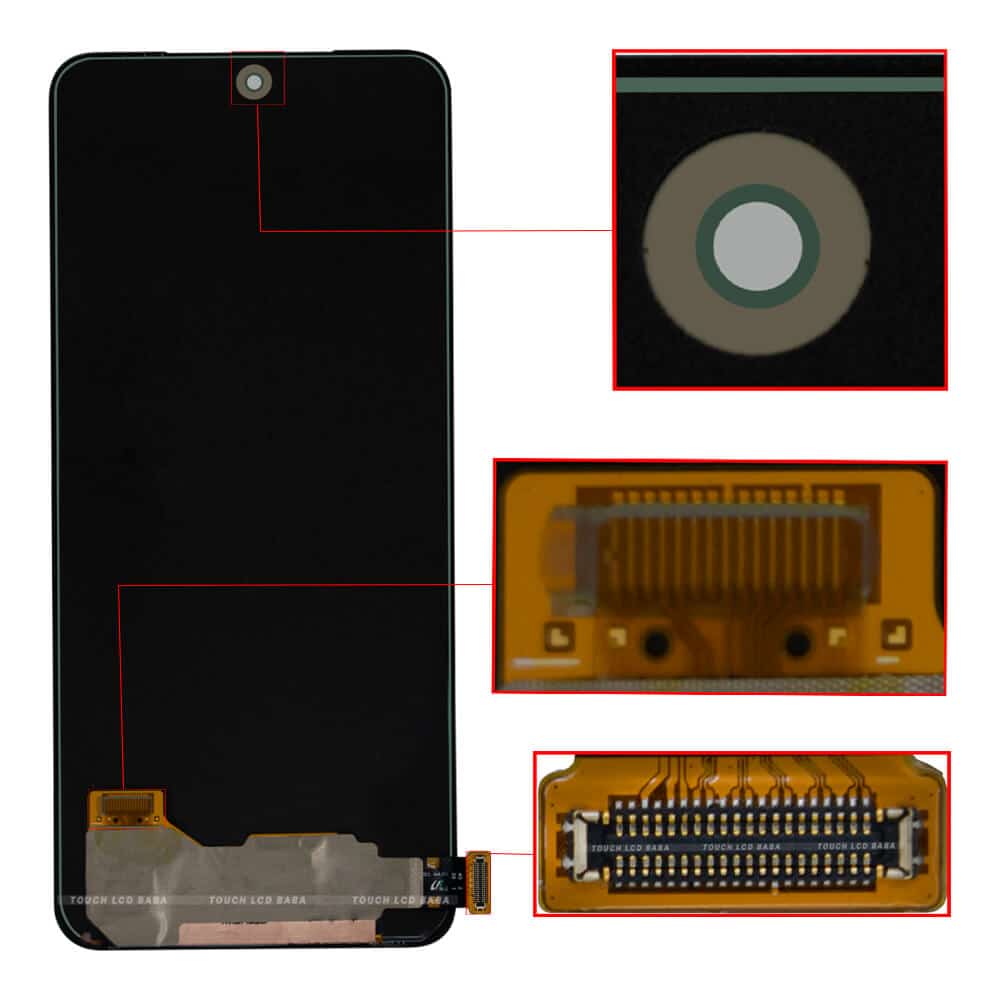 Shipping, Return and Refund Policy
All our products come with 30 days return, refund, and replacement guarantee. To return a product, It should be in the same condition we sent. You can't use or fix the Poco M4 Pro 4G display if you want to return it. For complete details about Shipping, Returns, and Warranty, please click here.