We offer a 100% original display replacement for Poco M3 on this page, and if that's what you are looking for, most welcome to Touch LCD Baba. Mobile phone screens are fragile, and it is not possible to avoid accidental skidding that results in display or touch screen glass damage. Surely, we all want to avoid the damage at any cost, and that always happens inadvertently.
A broken mobile phone screen is prevalent and happens to almost everyone once in a while. As we all carry mobile phones in our pockets almost everywhere we go, the chances of accidental damage are higher. If you use the phone while driving, running, or in a crowded space, you'll certainly drop the phone as it is bound to happen.
A broken mobile phone screen also breaks our hearts, and it's a double loss. First, you can't use your phone properly now, and second, you've to invest money to repair the phone to restore its pristine condition. We'll discuss all aspects of the Poco M3 display replacement on this page, which will help you purchase the right product for the right price.
What is the meaning of a Poco M3 display combo?
The simple meaning of a display combo is a set of IPS LCD and touch screen digitizer glass. The display assembled in your phone is also a combo, and if you break the top layer of glass, you still need to replace the complete display unit. That's because the inner display is merged with the touch screen glass.
A combo is the most simple method of replacing a broken display (or touch screen glass), and that's how the official service center does all the repairs. Even the local market relies on combo replacements, but you get only fake products there. You should also know that all combos are not equal in quality, and duplicate screens are a huge problem for this industry.
Poco M3 Display Specifications
| | |
| --- | --- |
| | This display combo is 100% original, tested, brand new, and suitable for Poco M3. |
| | The Poco M3 display size is 6.53″, the display type is IPS Display, and the display resolution is 2340 x 1080 Pixels. |
| | You get a complete display and touch screen combo that helps you overcome all the damage issues. |
| | We test each display to verify its 100% original quality and then dispatch it to our customers. |
| | The touch screen digitizer glass comes with Corning Gorilla Glass 3 protection. |
| | We buy our stock from the manufacturer who supply these screens to the company. |
| | Our QC team tests each display for 100% flawless working before shipping. |
| | You won't face low brightness and dull color issues with this display. |
| | You get 100% the same brightness as you enjoyed with the original display. |
| | The Poco M3 display is readily available in stock and we can ship very fast. |
| | You can order the product using the Cash on Delivery or Online Payments (additional 10% discount). |
Is glass replacement a good choice?
We often receive phone calls from customers who say that their display is in dazzling condition, but only the front glass has broken. Such customers want to replace only the touch screen glass, and while that's certainly possible, it is not a good choice. The glass replacement uses a duplicate glass that breaks again easily.
So you will need to replace the glass every two months because it breaks again easily. If you've kids in your house, you'll get tired of replacing the glass again and again. In the meantime, the display will also break, and replacing the combo will be the only choice left. Therefore, buy once but go for the right solution because saving Rs 1000 is not worth taking so much trouble later and spending even more.
An original Poco M3 display is always cheap than a fake display in the long run.
You must wonder how that is possible, and that's a false statement, but it is not. If you purchase an original display, you spend, say, Rs 3000 once, and then you can use your phone for a long time. On the other hand, if you purchase a first copy duplicate display, you've to replace it three times in a year (Rs 2000 each time) because duplicate displays are not durable at all.
So you invest Rs 3000 in one original display and Rs 6000 in duplicate products. Now you do the math if the original product is cheaper or the fake one. Customers often don't realize this because they are paying money in small installments, but you'll very well understand this simple math if you sum up all.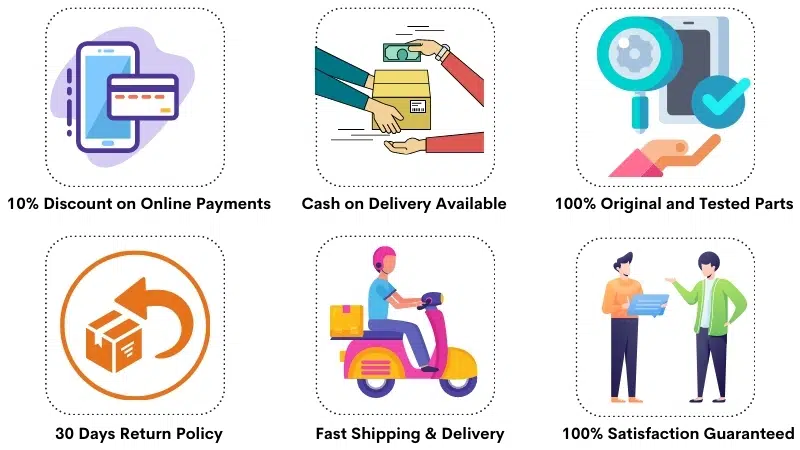 Frequently Asked Questions
Q: How much does it cost to replace a broken Poco M3 display in India?
The price of a 100% original Poco M3 display replacement is around Rs 2800-3000. If you buy a first copy screen replacement, the combo costs about Rs 1400-1600 in India. Please note a first copy (or diamond quality) display doesn't offer the original quality as before.
Q: Is it a 100% original display or a fake one? 
It is a 100% original display which offers the same quality as you get with a brand new phone. If you had a bad experience in the local market before, that happens mainly because of fake screens. You should know that copy screens are also available in the market and available for a fraction of the price. If you purchased a display because its price is low, the quality would also be terrible.
Q: Should you purchase an original combo or a first copy?
The decision to purchase an original or a duplicate combo depends on your budget and need. Some customers don't care about the quality and are happy with any product but need the lowest price. Some other customers are choosy and don't want low-quality products, so they purchase the original one. An original Poco M3 display is way better than a duplicate one, and we'll explore all differences in the next section.
Q: What are the major differences between an original and a copy?
Please note that original and copy screens are two different products with evident differences. These differences are :
The brightness of the copy display is around 40% of the original one, and that's is clearly identifiable.
A copy display comes with flimsy glass, while the original one has sturdy glass. You can verify that with a caliper.
The color reproduction of the duplicate and the original display is completely different.
The original display comes from a reputed factory while a local vendor makes copy screens.
A copy display consists of the lowest quality material.
Q: Is Poco M3 and Poco M3 Pro 5G display same?
No. They are different. Please note that Poco M3 and Poco M3 Pro 5G feel like similar models, but they are not. You can't interchangeably use the display, and if you do, you might face unforeseen consequences. We can say this for sure because we have first-hand experience of these things. Even the display connectors of Poco M3 and Poco M3 Pro are different. We've included this question in the FAQ because numerous customers have asked about this.
Q: How to test the new Poco M3 display without fixing/pasting?
If you are worried about receiving a defective screen, you should know that you can easily verify the working condition of a product before assembling it. When you receive the delivery, you get a 30 days interim period to test the new display to your satisfaction. Please follow these steps :
First of all, please open the back panel of your phone.
Then open all the screws to access the motherboard.
Eject the old display's connection from the motherboard.
Connect the new display in the right direction and turn on the phone.
You don't need to decouple the broken display to test the new display so keep that in mind.
After turning on the phone, you can test the new display in real-time.
Once satisfied, you can install the display on your phone permanently.
Please note open condition testing is very accurate, and results are satisfactory. Even the official service center and all the reputed entities test the screens before assembling, and it is a core pillar of the mobile phone repairing industry. No one assembles a display before testing, and you should also be aware of that.
Q: If a display breaks easily, does it mean it was a duplicate one?
Indeed, a first copy display breaks very easily, but in some cases, even the original one breaks easily. So the answer to this question depends on the angle of drop. If the phone drops on one of its corners, the metal frame creates massive pressure on the display, breaking easily. If there is no direct collision between the display and the hard surface, it will stay safe. Sometimes it's also a matter of luck when everything stays safe even after a harsh drop.
Q: Why would I replace the display when it is not broken yet?
The display and touch screen glass function as a whole, and that's why you'll replace them together. The official service center also follows the same quality protocol and will always replace the complete combo regardless of the condition of your display. Even if everything is visible on display, they will replace the complete display unit.
You certainly might not want to replace the complete combo because you want to make use of your old display. You can try glass replacement which is popular in the local market. It is a makeshift solution, and if you ask for the glass replacement in the service center, they will also deny doing that. It clearly proves that this solution is against the quality guidelines, and we also don't recommend it. You can surely purchase a duplicate glass locally and replace it as per your desire, but that is a temporary solution to the problem.
Poco M3 Display Photos
These images refer to the actual display combo of Poco M3. Using this combo, you can overcome all the display and touch screen issues. Please note that it is a 100% original display replacement, the same as you get with a brand new phone.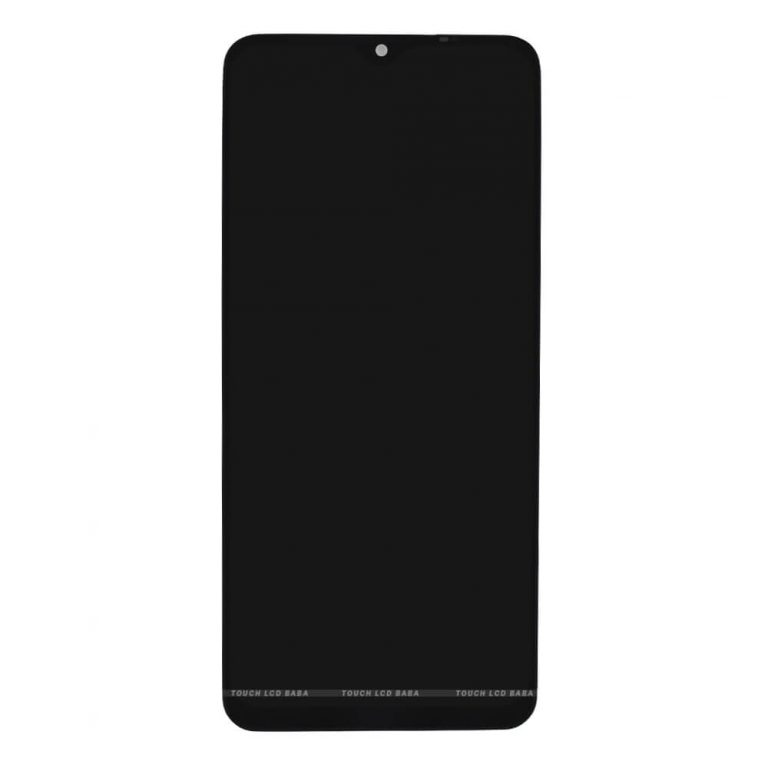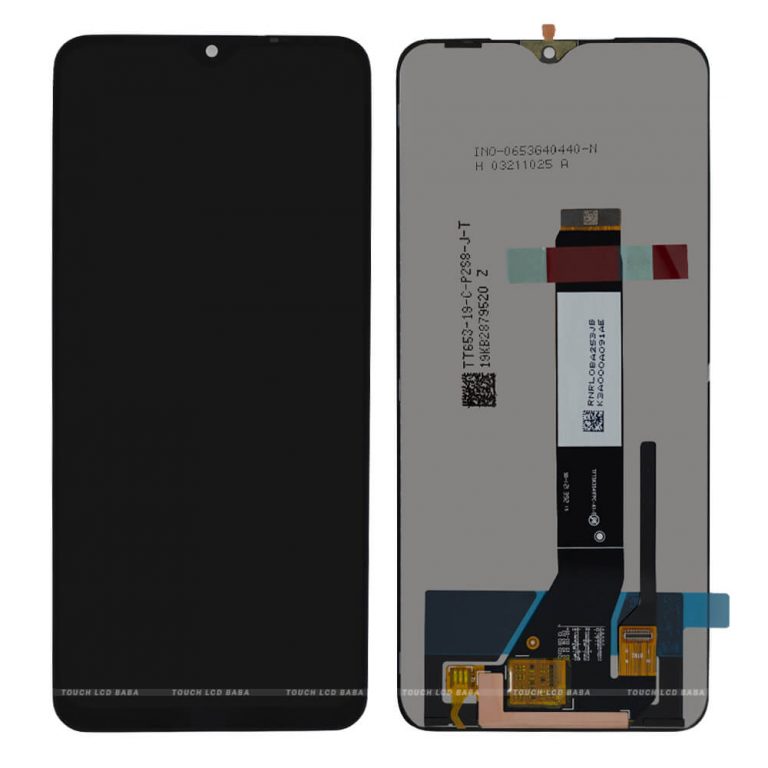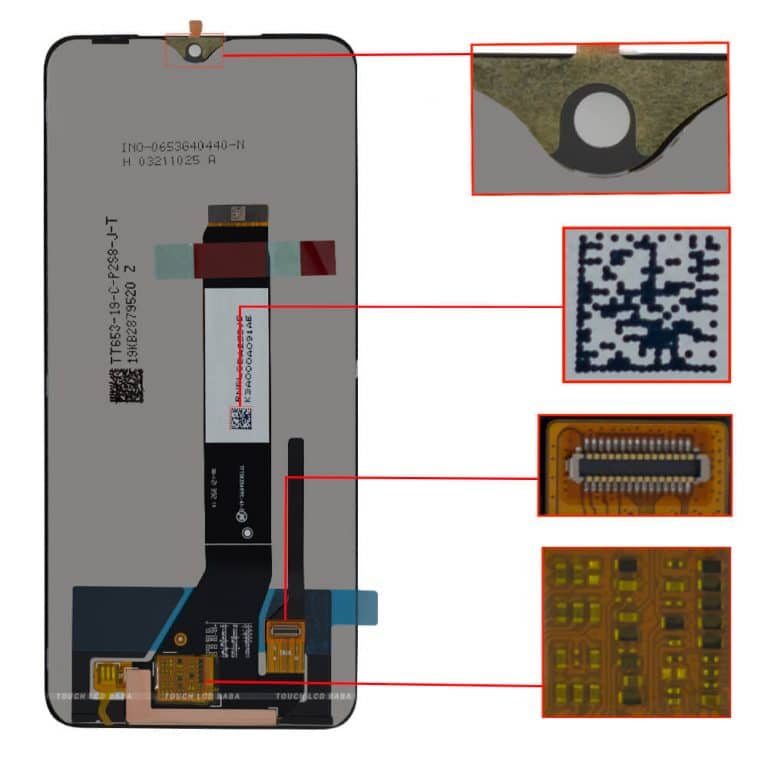 Shipping, Return and Refund Policy
All the products supplied by us come with 30 days return, refund, and replacement guarantee. To return a product, It should be in the same condition as we sent. You can't use or fix the Poco M3 display if you want to return it. For complete details about Shipping, Returns and Warranty, please click here.