If you are trying to find an original replacement for the broken Poco M5 display, we have the right solution for your needs. It takes a few seconds to drop the phone and crack the display or touchscreen glass but restoring the original display takes significant investment and patience. Please note that Touch LCD Baba offers 100% original screen replacements, so our prices are not budget-friendly. Typically, the original display costs twice the duplicate display's price, and that's not excessive but normal.
Most customers try to find affordable solutions to replace the broken Poco M5 display, and during this process, they make a significant compromise on the display quality. The mobile repair shops in the local market use clever tactics to fool you into purchasing duplicate products. You feel like you don't need to invest in the original display as compatible products offer genuine value for money, and that's where you make a mistake. The so-called first-copy screens are cheap for a reason, and you'll know those reasons after using the phone for a week. Once you realize your mistakes, you can't inverse your decision because you've already paid the money.
Poco M5 Display Specifications
| | |
| --- | --- |
| | This display combo is 100% original, tested, brand new, and suitable for Poco M5, model MZB0CEZIN. |
| | The Poco M5 display size is 6.58″, the display type is IPS Display, and the display resolution is 2400 x 1080 Pixels. |
| | We offer a complete assembly of IPS LCD and Touch Screen glass combined. |
| | Our testing team tests each display for 100% perfect working before dispatch. |
| | We guarantee the new display will furnish 100% of the same colors, quality, and brightness. |
| | We buy our stock from the same manufacturer who makes them for the company. |
| | You will never face any quality degradation issues with our products. |
| | You can also test the new display before permanently installing it on your phone. |
| | We back our products with a 30 days return, refund, and replacement guarantee. |
| | The Poco M5 display combo is available in stock, and the turnaround time is very fast. |
| | You can order the product using Cash on Delivery or Online Payments (additional 10% discount). |
What are the different types of duplicate display replacements?
Before you get familiar with this concept, you should know that duplicate screens are sold under several vague names in the market. All these different names are designed to confuse customers so that you can't make a clear decision. When you see so many options, you get confused, and technicians would convince you that one option is much better than the other, but that's not true. All these words indicate a duplicate display regardless of their name :
First Copy.
OG Quality.
99% Quality.
Pasting Guarantee Display.
Diamond Quality Display.
It is common for a technician to say that a Diamond quality display is much better than a first-copy display. For example, a technician would quote Rs 1200 for a first-copy display and Rs 1600 for a diamond-quality display. In reality, both products are the same in different packing, and even their output quality is the same. This pricing strategy helps them make more money by selling duplicate products. You think to yourself, what does the word diamond mean in the context of a mobile phone display? It is just a catchy name to fool you.
If you want to purchase a duplicate display for any reason, that's not a problem, as no one forces you to buy the original one. However, many customers assume that they bought an original display for Rs 1200 because they are very smart buyers, and that's a huge misconception and just a way to appease your mind. You always get what you pay for.
What are the most common problems with non-original screens?
If you have bought duplicate screens before, you know about their problems. However, if you are running into this situation for the first time, you probably don't know about the forthcoming problems. These problems are more noticeable by youths because they are keen on their mobile phone's quality. These problems are :
Low Brightness Levels: A duplicate display offers 50% brightness on maximum levels compared to the original.
Stiffly Working Touch Screen:  The non-original touchscreen is laggy and doesn't work as intended. You'll feel face random lags while using the phone.
Short Lifespan: A duplicate display breaks easily, mostly on the next drop, while the original display is much more durable.
Muffled Colors: You will never get vivid, accurate colors with a duplicate display replacement.
When the display quality is bad, that indirectly affects all the aspects of your phone. For example, you can't enjoy movies in the original quality, can't capture sharp images from the camera, and other similar problems. That's why non-original products are not a worthwhile investment in the long run. If you have no issues with colors, brightness, and durability, you can buy a duplicate display without a second thought.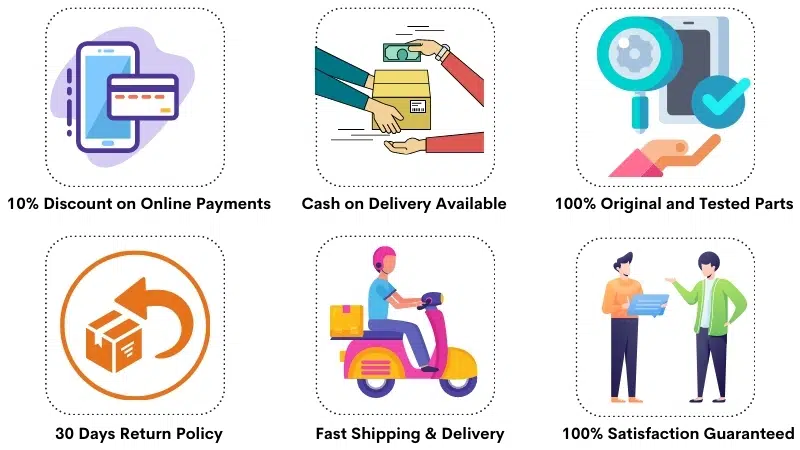 Frequently Asked Questions
Q: How much does replacing a broken Poco M5 display in India cost?
The price of a 100% original Poco M5 display replacement is around Rs 3100-3200. If you buy a duplicate display, you can buy it from the local market for Rs 1000-1200 and install it on your phone. The price difference between the original and duplicate displays results in an equivalent quality difference, a well-known fact. To retain the original quality, you should always buy original display replacements.
Q: I can afford the original display but is it worth the money?
If you are unsure about whether you should buy the original display or a copy, let us help you here. If you don't want to use the phone long-term, you can buy a duplicate display and sell it to someone else or use it for a short time. You should always purchase the original display if you want to use the phone for over three months.
Please note that a first-copy display stops working suddenly, and its lifespan is short. The original display is worth the investment in every aspect because it lasts long and provides mesmerizing viewing experience. If you install a duplicate display and save around Rs 1000, you'll need to repurchase it after a few months, and then the total investment will surpass the original display's price. That's why you should decide wisely and install an original display on the first attempt to avoid any hassle later.
Q: How can I identify the original POCO M5 display myself?
The original display has a specific appearance and OEM factory stamping, which is impossible for a layperson to understand. You can understand it like a specific factory making original screens, and you can't recognize that because you don't know which factories make original screens. In some cases, several factories supply original screens to the parent company, and all those screens look different but are equal in quality. Things become much more confusing for first-timers, and they can never conclude the original or a copy.
The best way to identify the original display would be to test it on the motherboard to verify the colors and brightness. As the duplicate display is way dull than the original display, you can easily spot the difference. A person who has used the phone for a few months can easily spot the difference. The original display will provide 100% accurate brightness, colors, and sharpness. We suggest you always test the display in an open condition before assembling it to verify the quality. It would be best if you allowed a technician to install the display only after your nod.
Q: How should I go about testing the new Poco M5 display?
Some customers believe it is impossible to use/test the display without installing it on the phone, but that's not true. You can easily try the display before installing it and even refuse to install it if you don't like the quality. If you order a display from us, you can easily take a trial of the new display in real-time to your satisfaction, and you'll be 100% satisfied with the quality.
Our confidence comes from the OEM screen replacements we buy directly from the factories, and we are 100% sure about the quality. You can test the new display by following these simple steps:-
First, please take off the back panel of your phone to access the motherboard.
The motherboard will have a plastic cover, and you need to remove relevant screws to remove that covering.
Locate the old display's flex cable on the motherboard and gently eject it.
At the same location, connect the new display's flex cable in the right direction and place the display on bubble wrap.
Turn on the phone, and the new display will show graphics as you normally see when you turn on the phone.
You can also use the touchscreen to verify all the vital aspects of the display, play YouTube videos, and do everything you normally do with your phone.
You should always test the display for at least 10 minutes and try random things. When you are 100% satisfied with the quality and performance of the display, you can proceed with the final installation. We always complete this testing process internally before shipping the display; hence, we are sure that the outcome will be 100% perfect.
Q: Can't I replace only the glass as the internal display is good?
Replacing only the touchscreen glass is viable when the inner display isn't cracked. This option is doable, but it is a messy solution, and the completion of glass replacement fully relies on a duplicate touchscreen glass. The mobile phone technician will use a duplicate touch screen glass to restore the broken glass and paste it on display using LOCA glue or OCA Sheet.
After replacing only the glass, the visible quality of the display becomes pale, having flaws inside the screen. So you can't enjoy the display as before, but white spots, dust, and dead pixels are very common after glass replacement. The glass replacement is not equivalent to replacing the display unit, but it is a makeshift solution that gets you a refurbished/repaired display. Many people opt for the glass replacement option to save money, and that's the only good thing about this method.
Poco M5 Display Photos
If you want to see the actual Poco M5 display and touchscreen combo, please refer to the below images. It is a brand new and 100% original display replacement for your phone, which helps you overcome all the display and touch screen-related issues.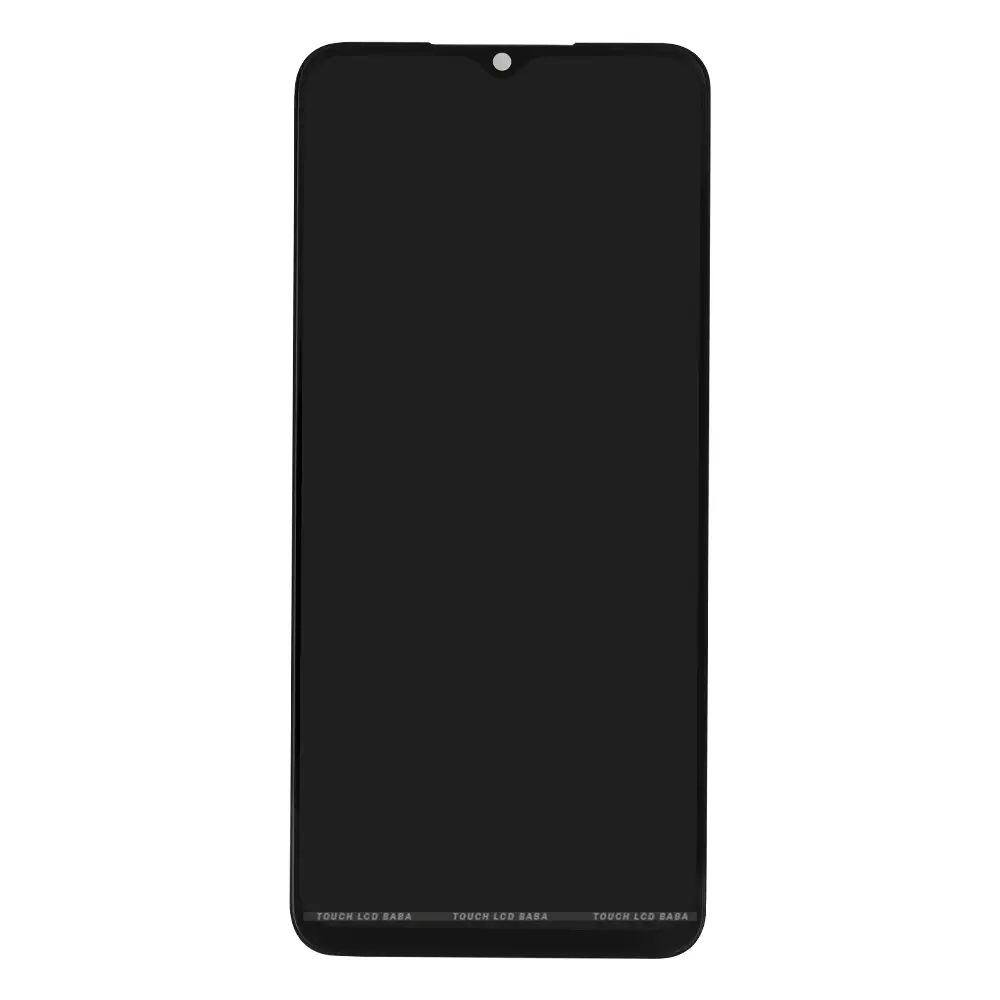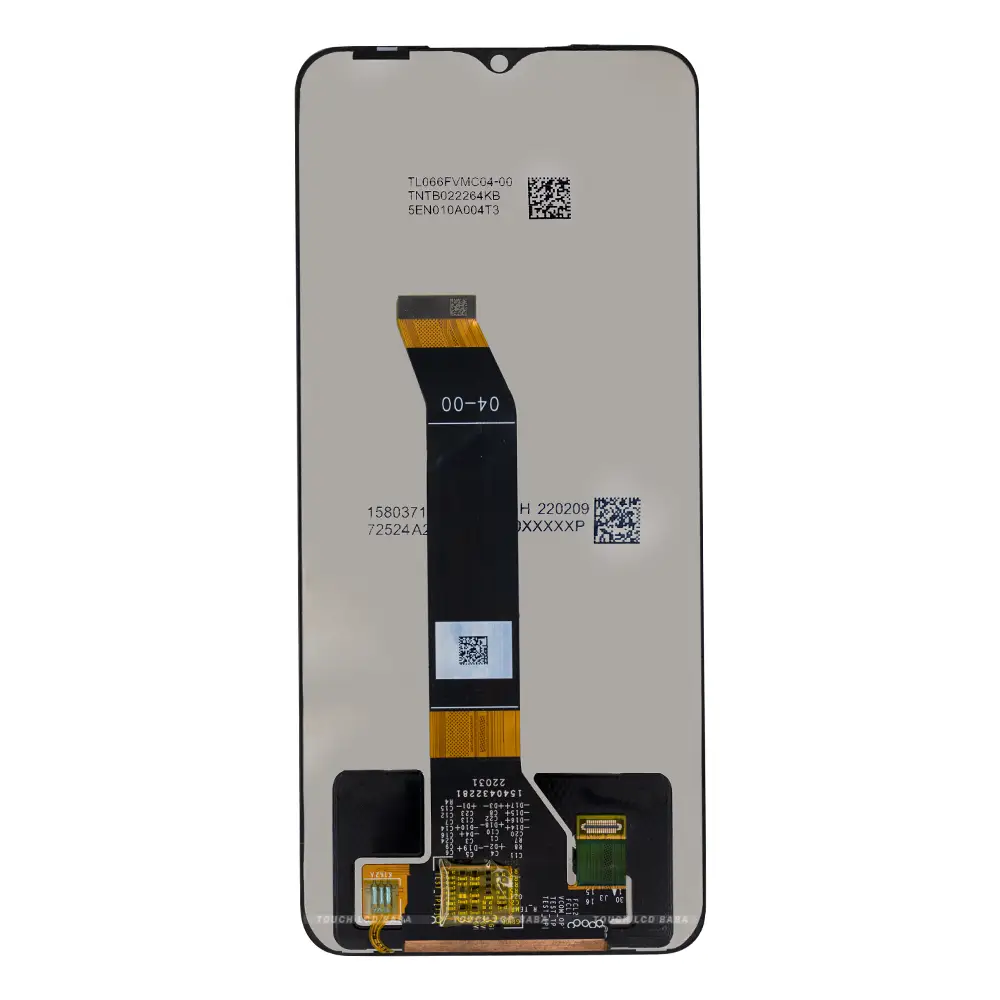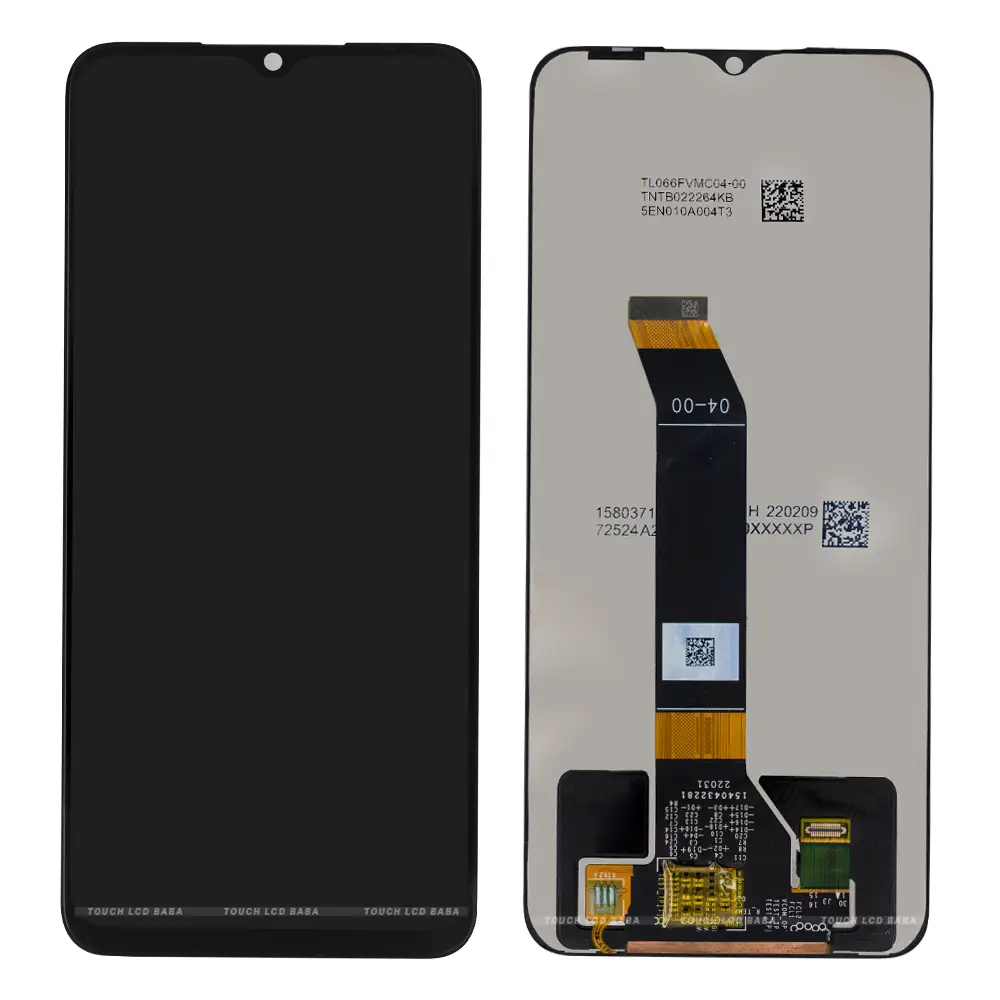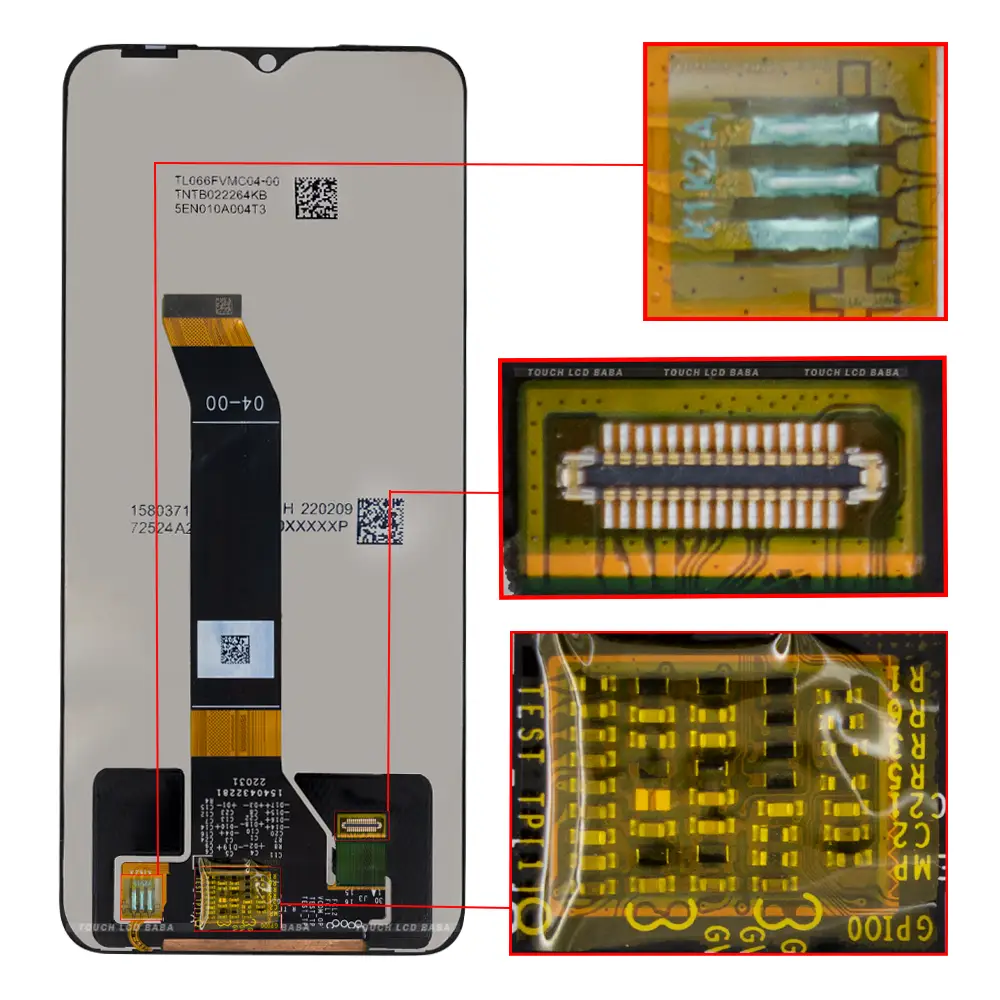 Shipping, Return and Refund Policy
All our products come with 30 days return, refund, and replacement guarantee. To return a product, It should be in the same condition we sent. You can't use or fix the Poco M5 display if you want to return it. For complete details about Shipping, Returns and Warranty, please click here.