Oppo Reno 2z is a fantastic phone loved by thousands of customers. It features an AMOLED display with in-display fingerprint scanner support. Accidents happen, and what if you drop your Oppo Reno 2z accidentally and end up scratching the touch screen glass? It will spoil your mood because a broken Oppo Reno 2z screen looks terrible, and you've to spend some extra cash on replacing the broken display.  The model number of Reno 2z is CPH1945, so please double-check the model number before you place an order.
What happens when the Oppo Reno 2z display breaks?
The Oppo Reno 2Z has Gorilla Glass 5 installed on display, and this makes it ready to go through minor drops and damages that smartphones without a Gorilla Glass cannot take. In extreme cases, like you throw away the phone or drop it from the 2nd floor, it is eventually break off. Sometimes If you are unlucky, the phone can skid from your hands and break in a moment.
It is not possible to predict when the screen damages, but it happens only when you have not imagined that it can happen. In most cases, only the touch screen glass will damage, and the display will stay intact. You should still be able to use the phone, but it looks terrible, and the display will slowly fade out. The scratches on display will interfere in daily usage and might even hurt your fingers.
So in most cases, the display will not break, and the touch screen glass will have minor scratches. In this situation, it might tempt you to replace only the touch screen glass, but wait, it is not how the Oppo Reno 2z screen replacement works. Read the next section to understand the best ways of screen replacement.
What is essentially included in the Oppo Reno 2z Combo?
The Oppo Reno 2z display unit is an assembly of display and touch screen glass. This assembly is often called a combo or folder. The display and touch screen glass are the two very essential parts that are supposed to work in their best condition for the phone to function well. They are made of glass, and it makes them quite fragile, and therefore one should be very cautious when using them. 
So It really doesn't matter if the display is broken or the touch screen glass is broken. You always need to replace the complete display unit regardless of what is broken. This is exactly how the official service center replaces the display unit. The official service center will always replace the complete display unit, no matter what. So the combo means that display and touch screen glass are affixed together.
What are the screen replacement options for you?
The markets are swamped with display replacement options, and you will have no trouble finding a display of your choice for your Oppo Reno 2Z. With so many options available, you need to choose a display product that would be right for your budget and right for the display of your Oppo Reno 2Z.
You need to be very careful because many display products you see in the market are mere duplicates of the original display products. Any experienced person would suggest you not waste your hard-earned cash on these cheap duplicate products that are of such inferior quality that they can destroy the entire experience of using an Oppo Reno 2Z. Low costs might quickly attract you; however, they are not worth your money, and not when it's the Oppo Reno 2Z. 
If you go to the local market, you will get a duplicate TFT screen, which is very low in quality. On top of reduced display quality, the fingerprint scanner also doesn't work in the duplicate TFT display. So If you opt for cheap solutions, you have to sacrifice a lot of display quality and fingerprint scanning functionality.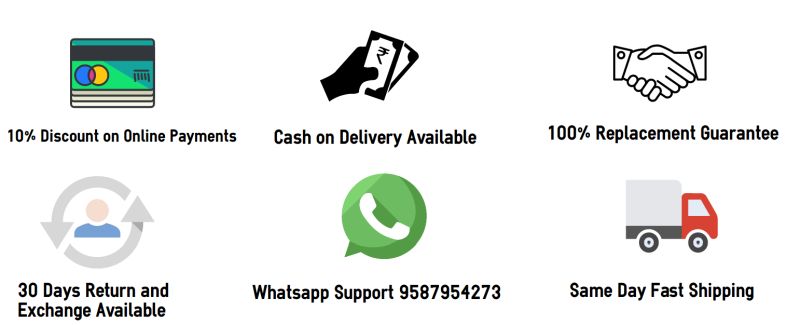 Complete Combo Replacement Vs. Glass Replacement
Many customers carry inevitable confusion when they have a broken display of the Oppo Reno 2Z. What would be the ideal choice for them, a Complete Combo Replacement, or an Only Glass Replacement? The price of the replacement matters a lot to the customer. Every person tries to save up money in different ways when getting a broken screen replaced or repaired.
It should not be surprising that complete combo replacement costs much more than the only glass replacement. To state the obvious, a combo is costlier because it is a complete unit of display and touch screen glass. If you buy the original combo, only then the fingerprint scanner will work. If you purchase alternative options, then the fingerprint scanner may not work.
On the other hand, only glass replacement is rarely successful, and it is a risky procedure. We say risky because the method includes the separation of the display and the touch screen glass. These two parts are glued together, which is why they are often considered a single part rather than two. Separating them can be a complicated process and can damage the display and the touch screen glass entirely. The overall functionality of your smartphone can be ruined through this. We never suggest our customers opt for short-term solutions.
Do you prefer a long-term solution?
When it comes to longevity, only glass replacement should not be your choice. They soon start wearing off, and it troubles the owner, and at last, they are bound to get it fixed again. Customers also start seeing issues in the display like yellow and white spots, dull colors, and dead pixels all over the screen.
You might have often observed that people praise the service center for quality. That is because the official service centers never do or suggest only glass replacement. They know the chances of this procedure succeeding are very low, and even the successful glass replacement can't furnish the same quality as the original brand new product. A refurbished product will not behave the same as a factory-fitted product. Only the original screen can provide you with the exact same quality, and this is exactly what we offer.
To conclude, you have to be wise when picking the right option for your phone's display. We would always recommend you buy an original replacement for your Oppo Reno 2Z. It might be expensive for you at this moment, but it pays off in the future.
Should one buy original products or duplicate products?
It mostly depends on your budget because we know that sometimes the customer willfully makes a compromise. The cost of a product can help you identify if it is a duplicate product or an original. Matters of fact, the duplicate display products are less pricey because they are made of cheap quality material. In contrast, all the Original display products are somewhat expensive because the quality of the content is better. The duplicate displays are often made of a cheap material called TFT, which also pulls down the price. They resemble just 40% of the original display product when quality is talked about. 
All these duplicate display products are marketed as first copies because the shopkeeper directly can't say that they have a duplicate product. So It is important to varnish the product so that they can convince the customers into buying counterfeit products. The difference between the original AMOLED and the duplicate TFT screen is very obvious. If you are cash-strapped, then you can buy replica products and sacrifice the quality of your phone. Contrary, if you want 100% identical quality as before, always choose the original screen replacement. Always keep in mind that the fingerprint scanner doesn't work in copy display.
Always buy a tested product and save yourself from any kind of hassle that comes from defective products.

Oppo Reno 2Z Display Specifications
| | |
| --- | --- |
| | This combo is 100% original, brand new and suitable for Oppo Reno 2z, model number CPH1945. |
| | This display size is 6.5″, the display type is AMOLED and resolution is 2340 x 1080 Pixels. |
| | The main touch screen glass is protected by Corning® Gorilla® Glass 5. |
| | We source the display from OEM manufacturer so you can expect 100% original quality. |
| | The in-display fingerprint scanner works flawlessly the same as it used to. |
| | It offers 100% original brightness, accurate color reproduction and sharpness as before. |
| | We make sure to test each display before shipping to our customers. |
| | We back our products with 30 days refund and replacement guarantee. |
| | Our packing process is very safe and secure. All parcels are insured during transit. |
| | You will not face any issues with the proximity sensor functionality. |
| | You can place an order using Cash on Delivery or Online Payments. |
Frequently Asked Questions
Q: How much does it cost to replace a broken Reno 2Z display in India?
The price of a 100% original AMOLED display replacement for Oppo Reno 2Z is around Rs 6300-6500. If you buy a duplicate TFT or Incell quality screen replacement, then the folder/combo costs about Rs 2300-2500 in India. If you purchase a duplicate screen, then you've to live without an in-display fingerprint scanner and accept the reduced display quality.
Q: Would the In-display Fingerprint work after display replacement?
Definitely, it will work flawlessly. For this, you need to make sure that the fingerprint scanner is placed at the back of the display. You will see a transparent round figure there. It is where the fingerprint scanner goes, put it with the utmost care. We also simulate the fingerprint testing here so that our customers don't face any issues.
Q: Would I have the option to do the self-replacement at home?
You can attempt a self- replacement at home, only if you are a trained technician. If not, then you should not try it since you might end up damaging your phone. In our purview, It is not hard to repair the phone, but still, you need some very basic skills so that you don't ruin the condition of your phone. Please don't attempt self-repairs if you are not qualified enough because the money spent on this new display will waste.  We would recommend that you hire a technician. A trained technician would cost you no more than 300 rupees.
Q: How can I make sure that everything is working perfectly before fixing the product? 
We test all our displays through a variety of techniques to assure our customers that the display bought from us will work after delivery. You can also test the display before fitting and for that, you don't need to install or paste the display on your phone. You can simply connect the new display to your phone in an open condition and test all the aspects of the screen. Once you are satisfied that everything is working, as usual, you can finally install the display.
You can also test the fingerprint scanner functionality during testing, but everything should be done by a professional. We don't take responsibility for any damage that might occur due to your negligence towards the product. Please also note that you can't return or replace a display after pasting it on your phone.
Q: Do you test your Display product before shipment? 
We test every minor detail of the Display product before we send it to our customers. We do not want our customers to have any issues with the display product and we use a variety of methods and techniques to test our products with high accuracy to get the best results. For example, we use an original Oppo Reno 2Z motherboard to test the new display. This way, we encounter all the possible problems that our customers might face. All the methods and techniques we use are well established around the world, and significant smartphone companies use them to test their products.
Oppo Reno 2 Z Display Photos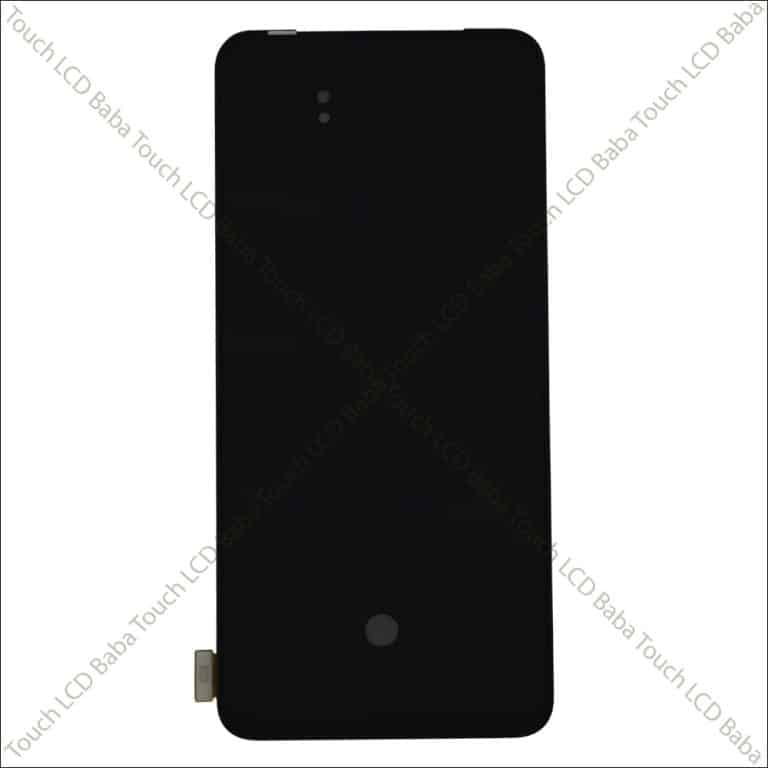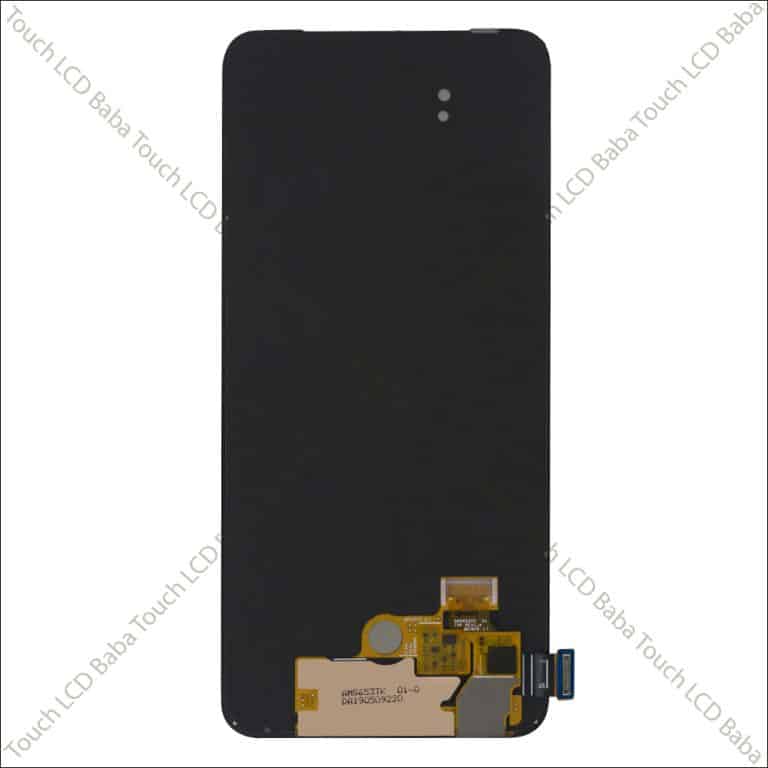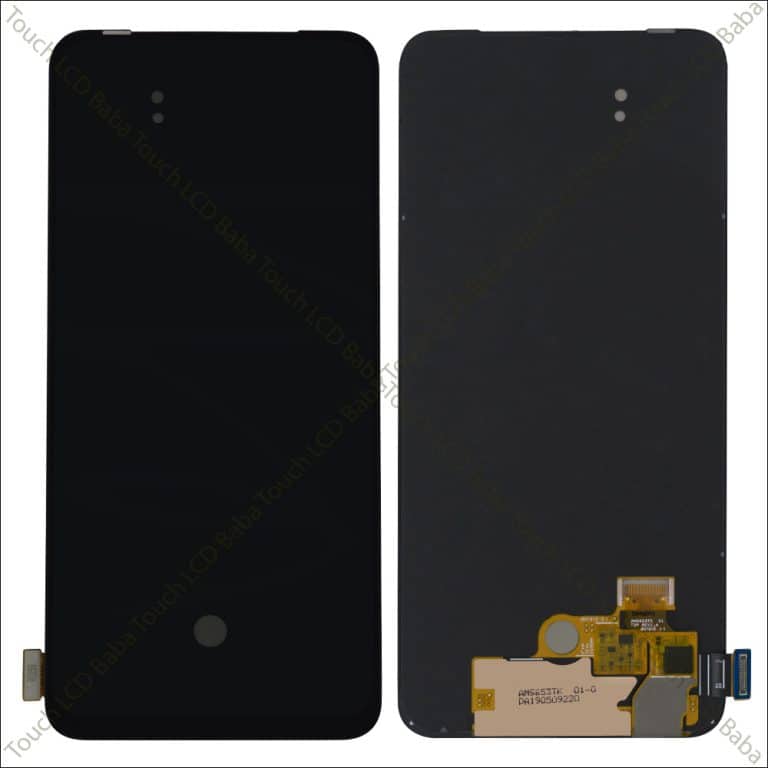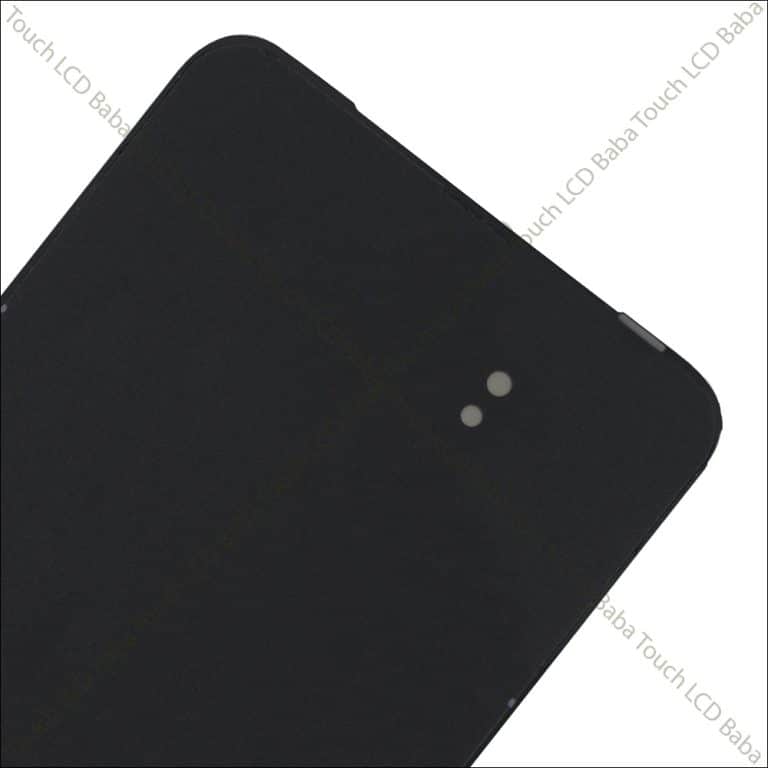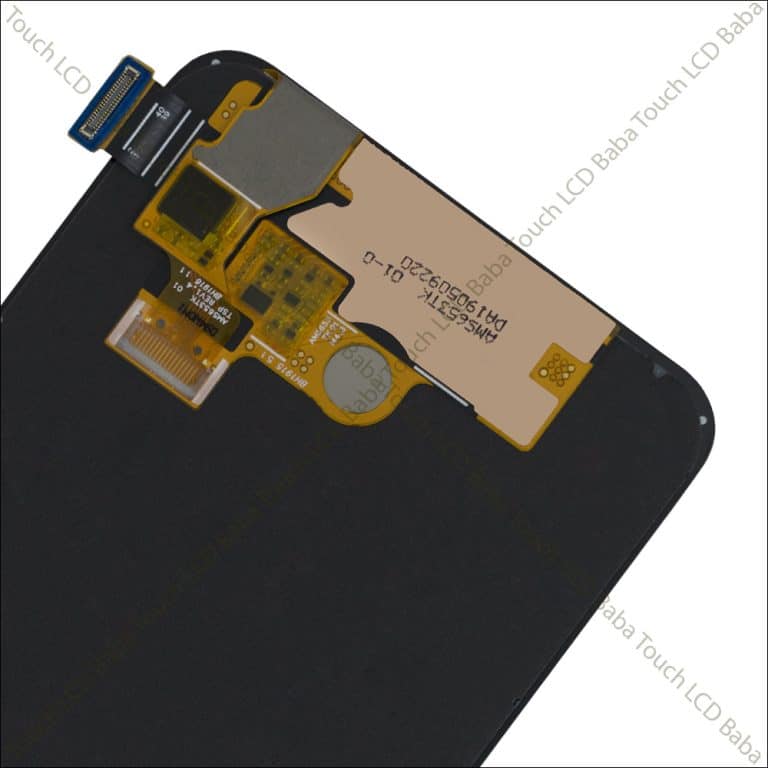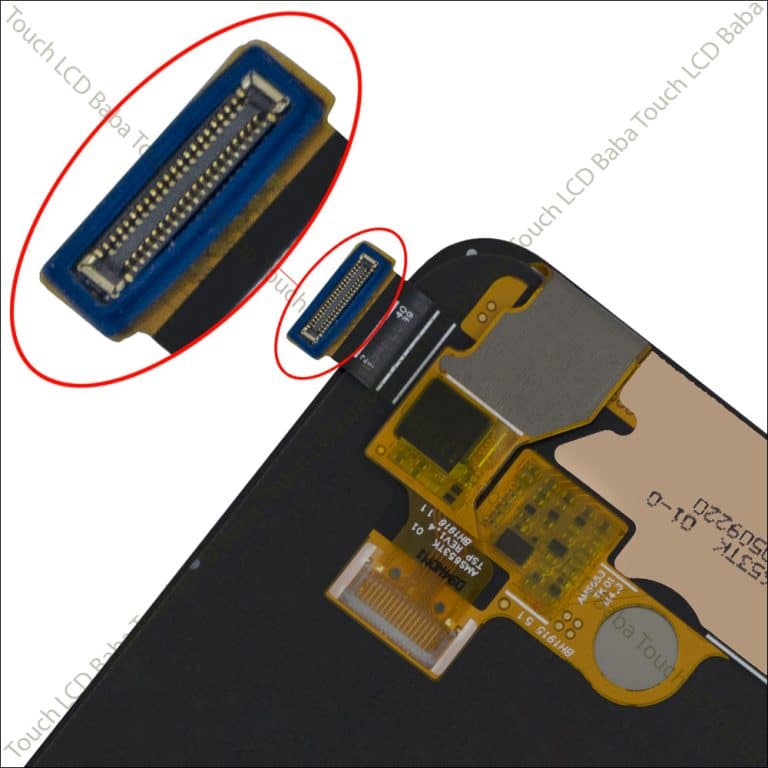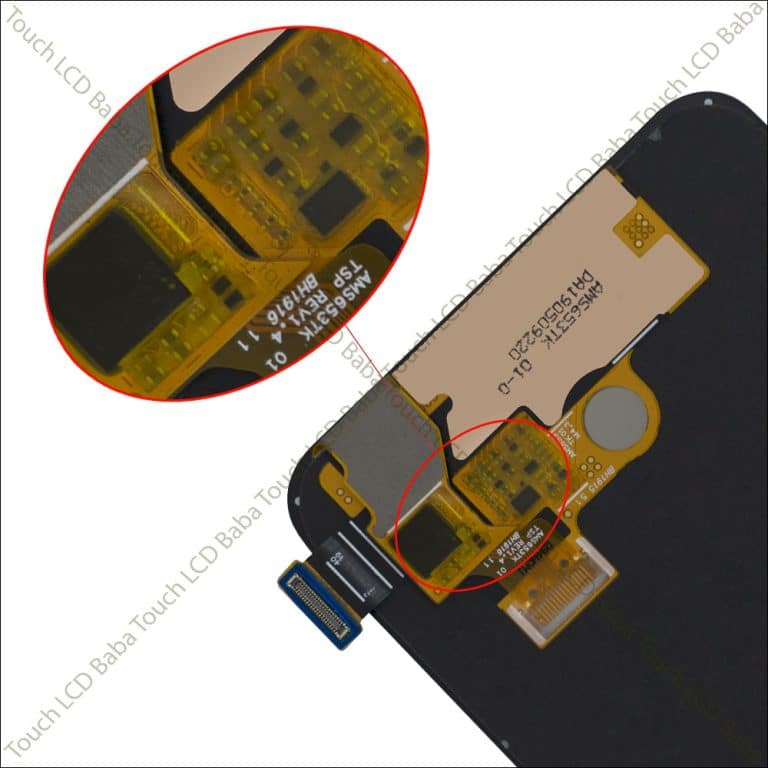 Shipping, Return and Refund Policy
All the products supplied by us come with 30 days return, refund, and replacement guarantee. To return a product, It should be in the same condition as we sent. You can't use or fix the items If you want to return them. For complete details about Shipping, Returns and Warranty, please click here.