We've got you covered if you found us while searching for Realme 9 5G SE (Speed Edition) display replacement. A broken display or touch screen glass is typical, and thousands of customers face issues with mobile phone screens daily because of their fragile nature. Anything made of glass is prone to damage, and mobile phone screens are not an exception. If the phone skids off your hands, its display or touch screen glass will surely crack despite having tempered glass protection.
These days tempered glass is very popular, and everyone installs them to protect their phone's display. However, tempered glass safeguards the display only from minor drops and can't protect the screen from damage on intensive drops. In over-the-top cases, the tempered glass will also break along with the inner display or touch screen glass. There is no reason to worry about a broken Realme 9 5G SE display because you can easily replace it and restore your phone to its 100% levels.
What is the meaning of the Realme 9 5G SE display combo?
If you read this article thoroughly, you'll see these words repeatedly, display, combo, and folder. These words refer to a complete unit of inner display and touch screen glass, often called a combo. You need to replace the complete display unit when you drop the phone and break the display or touch screen glass.
You might wonder why replace the display when only the glass has cracked? You should know that touch screen glass is not a standalone part but attached to the inner display. The touch screen glass is firmly stuck with the display; if you try to replace it individually, the inner display can also crack easily. To avoid this, replacing the complete display unit is the right approach and even the official service center always replaces the complete combo.
Realme 9 5G SE Display Specifications
| | |
| --- | --- |
| | This combo is 100% original, tested, and suitable for Realme 9 5G SE, model number RMX3461. |
| | The Realme 9 5G screen size is 6.6″, the display type is IPS LCD display and resolution is 2412 x 1080 Pixels. |
| | You get 100% the same colors, quality and brightness as your original display. |
| | We test and verify each display for 100% perfect working before shipping to the customers. |
| | We buy our stock from the OEM factory that makes/supplies original screens to the company. |
| | You get exactly the same quality product as comes installed with a brand new phone. |
| | We always pack your order very securely to avoid any damage during transit. |
| | You can resolve all the display and touch screen glass related issues by replacing the combo. |
| | We back our products with a 30 days return, refund and replacement guarantee. |
| | You can always contact us on WhatsApp or get in touch with our support team at 9587954273. |
| | You can order the product using Cash on Delivery or Online Payments (additional 10% discount). |
What is the only glass replacement, and is it beneficial?
If you've cracked only the front layer of glass and the inner display is still safe, you'll surely think about replacing only the glass. At this point, you should also be able to use the touch screen without any issues, but the main glass's cracks will bother you. You don't know how to replace only the glass, and you'll try to find more information about this on the Internet or visit the local market.
First, you should know that glass replacement is not an approved solution but a hack designed to save money. Customers don't want to replace the complete display unit in the first instance, so they rush for the glass replacement. You can easily find numerous technicians providing glass replacement services in the local market. The business has taken a huge shift and now glass replacement is the main source of a technician's income.
One can easily find a duplicate touch screen glass in the market for less than Rs 100. These are all duplicate spares, and technicians also take full advantage of customers' inclination towards glass replacement. They know that glass replacement is not beneficial and its durability is very low, but as long as they make money, that's fine. If you break the glass again, you'll become a returning customer for them, and that's even more beneficial.
A technician will normally quote Rs 700-800 for replacing only the glass while his actual cost is Rs 150, including labor charges. As you can't replace the glass yourself and also want to save money, you must pay the money to a technician to replace only the glass. If the glass replacement fails and the inner display also cracks during this operation, you've to bear all the risk, and the technician is not liable for anything.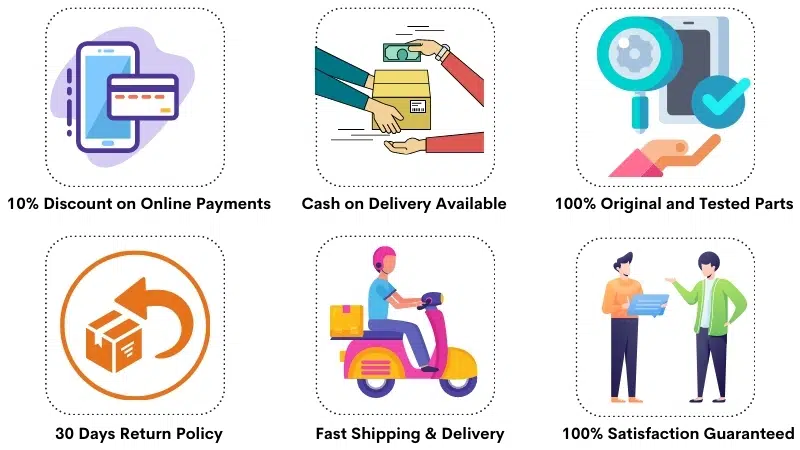 Frequently Asked Questions
Q: How much does it cost to replace a broken Realme 9 5G Speed Edition display in India?
The price of a 100% original Realme 9 5G SE (Speed Edition) display replacement is around Rs 3800-4000. You can purchase duplicate screen replacements from the market for half price, but their quality is also 50% of what the original display exhibits. The price difference directly correlates with the quality difference.
Q: Is it good to purchase low-quality screens for affordable prices?
The final decision of purchasing a display depends on your budget and the display quality you prefer. You can surely purchase low-quality duplicate screens for affordable prices but they will never last long. Within 1-2 months, you'll damage them again and need to invest more money into duplicate products. The first copy screen replacements don't offer the desired quality and that's why these are short-term solutions.
Any affordable product comes with its own drawbacks and the same stands true for mobile phone screen replacements. You can buy a display for a low price but its usability experience will be poor. If you want an example of a problem, you can't type properly with a duplicate touch screen because its response is not accurate. You'll frequently type wrong words while there was no such problem with the original touch screen. Such issues are revealed only after you extensively use the phone and then you realize your mistake of purchasing affordable products.
Q: What is the meaning of a diamond quality display?
Shopkeepers and mobile phone technicians sell duplicate products under various different names to confuse the customers. If you come across words like first copy, OG quality, diamond quality, 99% quality, and best quality, all these words mean the same thing, a duplicate display replacement. All these dodgy names are used to confuse you so that you can't understand the actual product's quality.
In the past few years, customers have become tech-savvy and know that first-copy screens are very bad. To tackle this problem, now first copy screens are sold with a diamond quality name to make you feel better. Under the hood, you get the same fake display as before and you shouldn't trust these words because the quality will be poor.
Q: Do you supply tested screen replacements?
We always supply 100% tested screen replacements because no one would appreciate defective products. Before we ship a Realme 9 5G Speed Edition display to our customers, we test it internally using the motherboard of the said model.
We keep a Realme 9 5G Speed Edition phone in open condition and utilize its motherboard to test the screens frequently. After testing the display on the same phone's motherboard alike our customer, we become sure about the working condition of the display.  All the defective screens are a result of untested products. After testing a display thoroughly, the success rate is 100% and no customer will face any issues ever.
Q: Do you offer only the glass without the display?
Many customers want to purchase a duplicate touch screen glass to cut the costs and repair the phone for a low price. The glass replacement is possible only if the inner display is intact and you can easily find a duplicate touch screen glass for as low as Rs 100.  Here, we are not talking about the tempered glass but the main touch screen glass.
We don't offer only the touch screen glass because of prevalent quality issues. When we know that a particular product is going to cause headaches for a customer, we prefer not to sell it on our website. We want to offer the best buying experience to our customers and don't sell fake products.
Q: Where does the original Realme 9 5G Speed Edition display come from?
Customers often wonder how we can have its original display and how we source it. You may not have any idea about how it works and that's why you feel like it is so complicated. In short, original screens come from a particular manufacturing factory and all screens from that factory (called OEM) are original. For a particular model's display, there can be several different OEMs but all their screens are very close in terms of quality.
If you know about these factories, you can easily source genuine screen replacements. Most customers and shopkeepers are aware of the facts but as the original display takes a significant investment, most people settle for the fake display replacements.
Q: What are the basic steps to test the new display?
You can easily test the new Realme 9 5G SE display by following these simple steps:
Dismantle the phone according to the set procedure (You can watch a YouTube video for guidance).
Take off all the necessary screws to access the motherboard.
Eject the old display's connection from the motherboard and connect the new display in the right direction.
Turn on the phone using the power button and the new display will become lively.
Gently place the new display on a bubble wrap.
Now you can test the new display as if it is assembled on your phone.
Please note that open condition testing is rigidly accurate and if you test the display thoroughly for 10-15 minutes, there is no room for errors. Customers often worry about problems after installing the display but if you've tested the display properly, there are no chances of afterward issues.
Realme 9 5G Speed Edition Display Photos
If you want to see the actual photos of the Realme 9 5G Speed Edition display, please refer to the below images. If you've any questions about the product or its quality, please get in touch with us at 9587954273, and we'll answer all the related questions.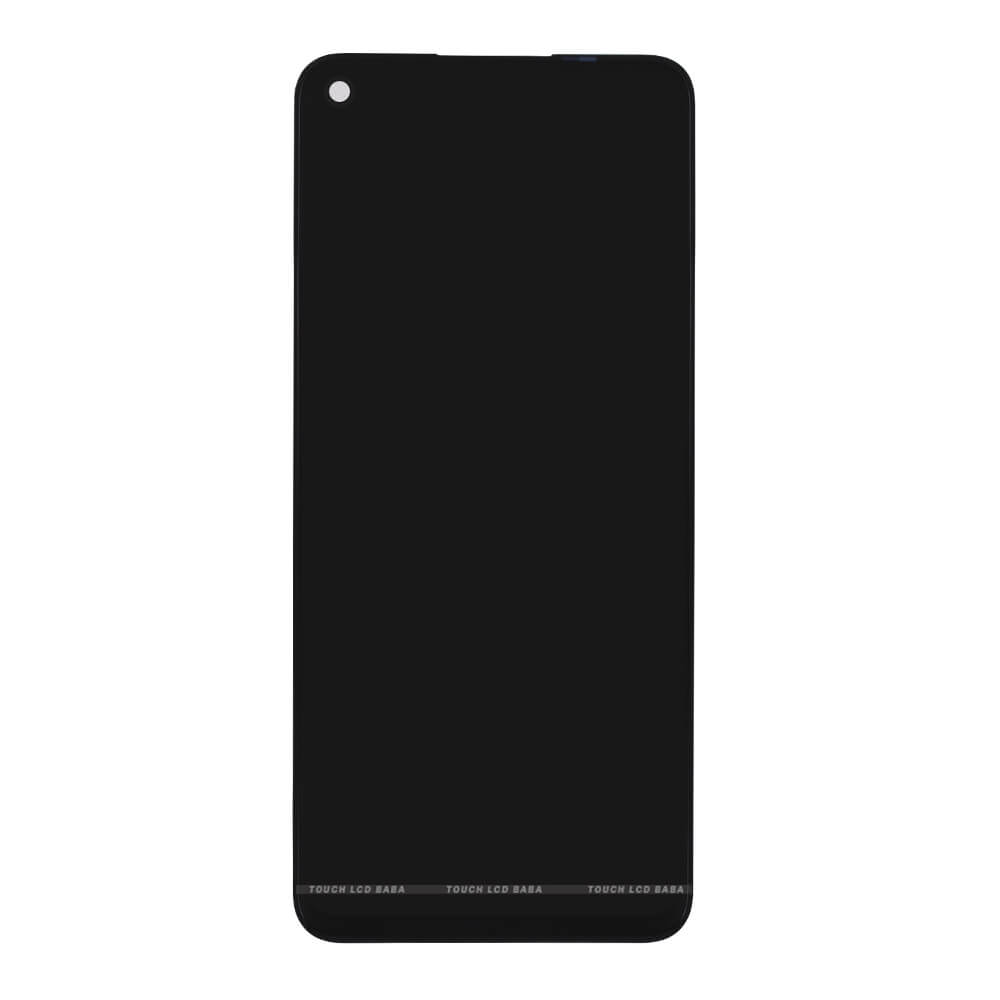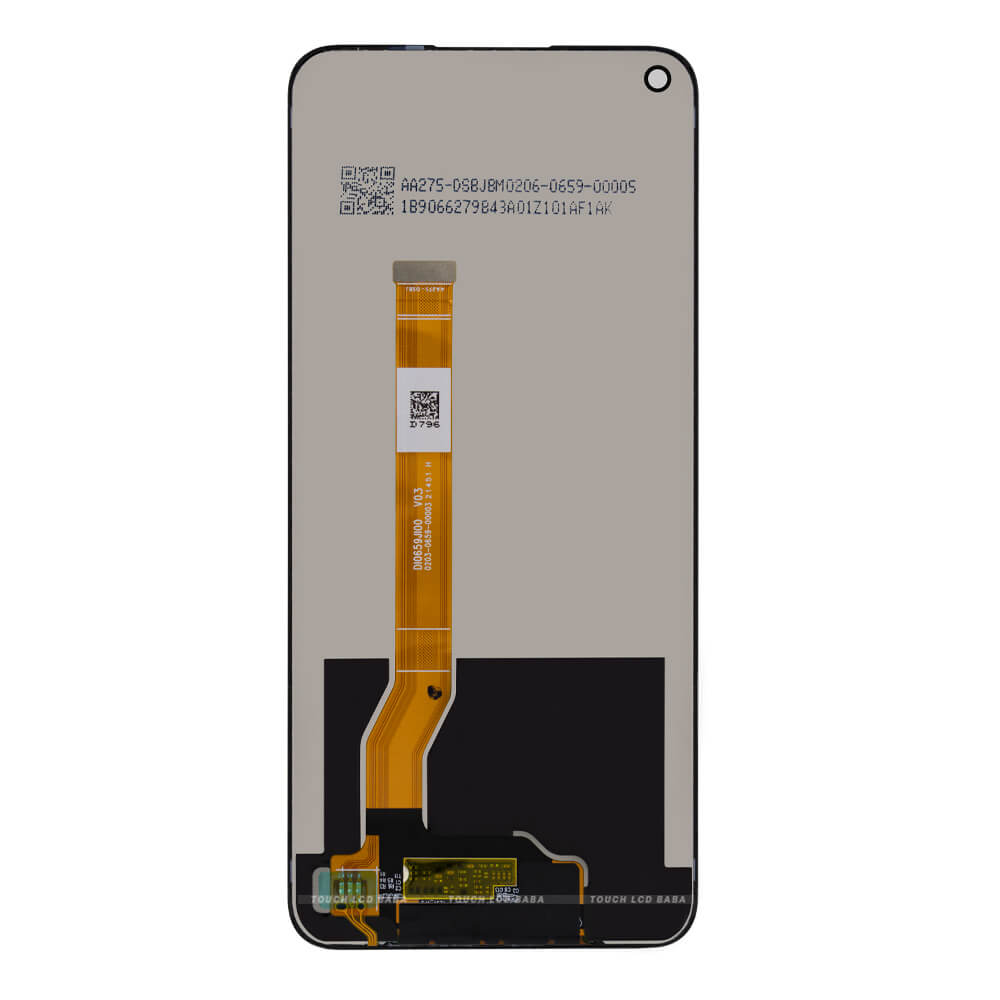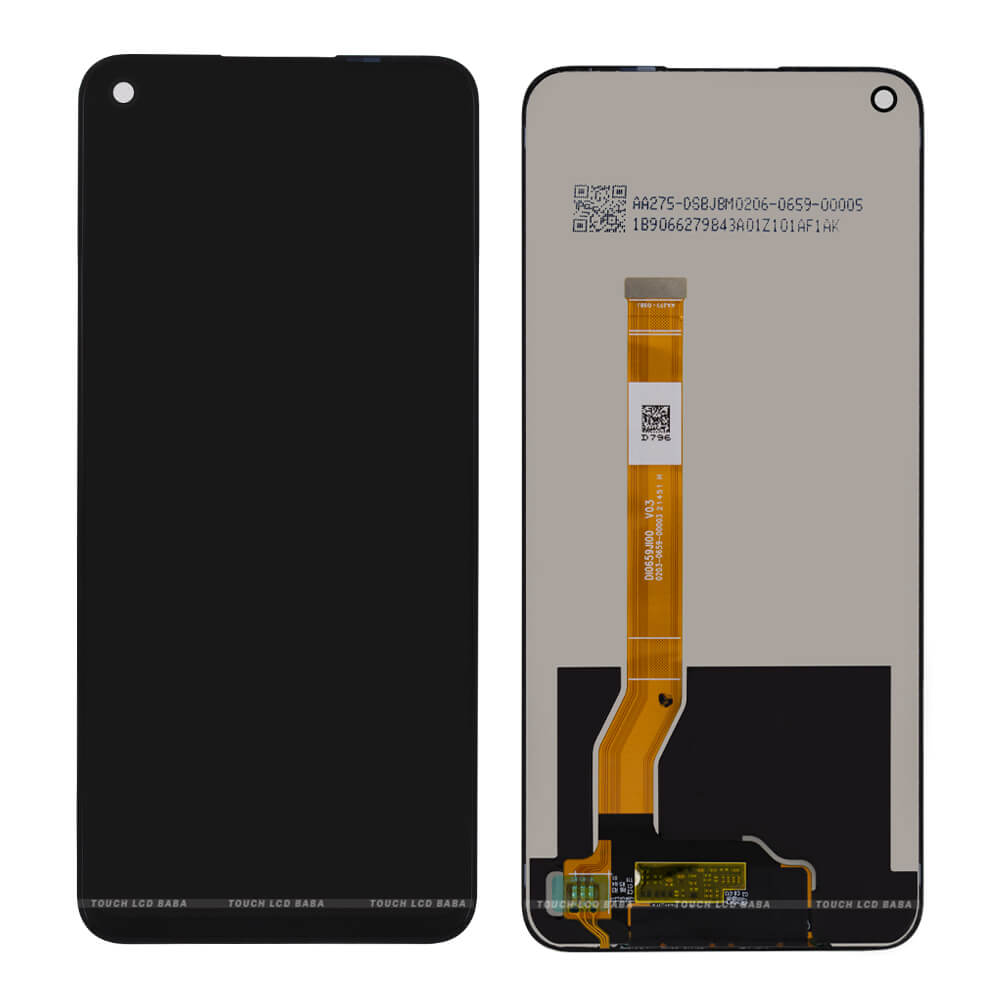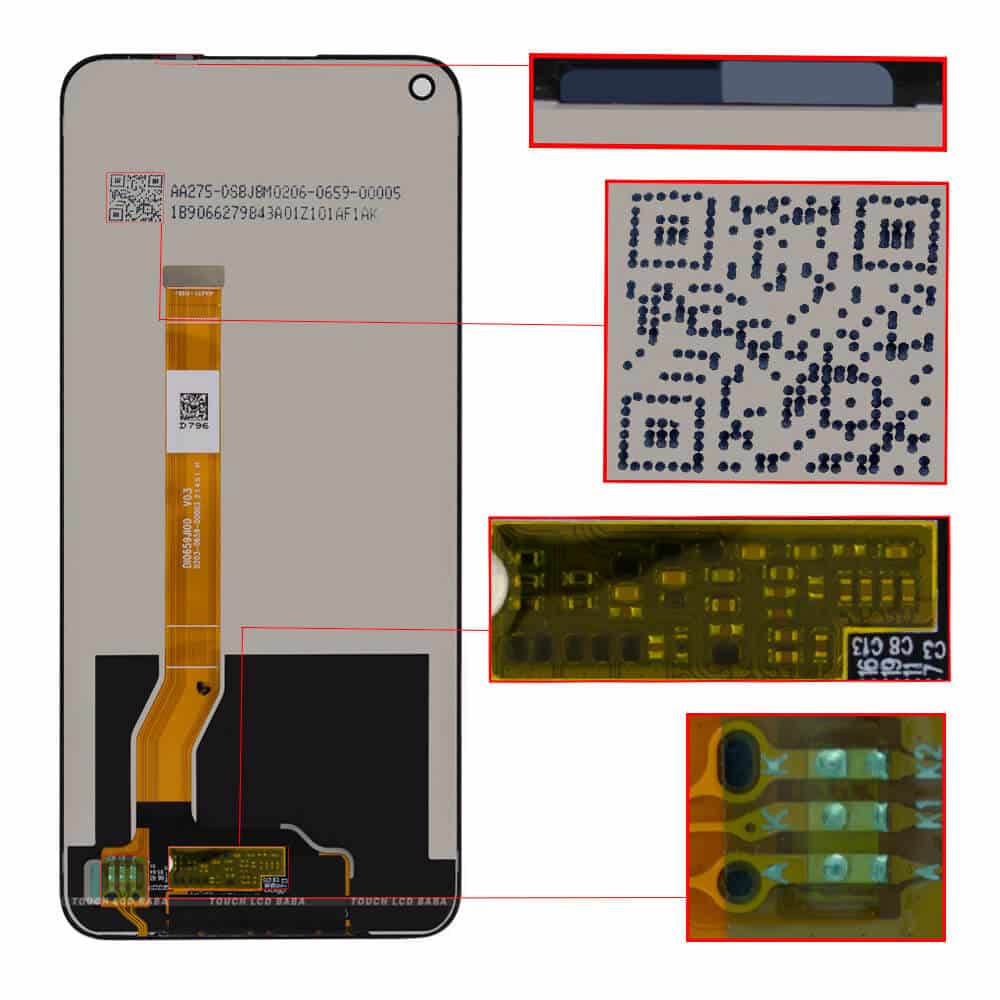 Shipping, Return and Refund Policy
All our products come with 30 days return, refund, and replacement guarantee. To return a product, It should be in the same condition we sent. You can't use or fix the new Realme 9 5G Speed Edition display if you want to return it for any reason. For complete details about Shipping, Returns and Warranty, please click here.