If you are looking for a display replacement for Realme 3 Pro along with the outer panel (frame) of the screen, we have it available here. On this page, we offer a 100% original combo for Realme 3 Pro, which comes along with the outer frame. Many customers also call it as the outer ring of the display or middle frame or front casing of the screen.
In most cases, the damage occurs only to touch screen glass or the inner display, which is easily replaceable. Now imagine a scenario when you drop the phone on the road, and a vehicle runs over your phone and bends it partially. In such cases, it is not possible to replace the combo easily, and normal screen replacements won't do the job for you. In local markets, you will have a hard time getting a display along with the front panel for the Realme 3 Pro because it is not easily available there.
What is the outer panel/frame of the display?
It is essential to fit the display properly and evenly. The outer frame is a plastic mold that holds the display firmly in place, and if the frame bends due to any accidental reason, you can't fit a display inside it. It is a real-life dilemma for many customers when the technician says that the frame is bent and a new display can't be fitted in such a frame. If the frame is broken from corners or curved (even if slightly), you can't paste the new display inside it. If you try to do so forcefully, the result will be very messy, and the display will break again in no time.
The outer frame is an integral part to fit the display properly, and If it is misshaped, you must purchase the display along with the frame. Buying a with frame display is like getting the front half portion of your phone in brand new condition. It is probably the best display replacement for the Realme 3 Pro you can ever buy. It is exactly how the service center replaces the display for you.
What are the benefits of purchasing the display with the frame?
The display with frame has several advantages over the without frame one. First, there is no need to paste the display manually as everything comes pre-fitted for you. The display comes pre-fitted in the frame, and you'll also find the earpiece mesh properly fitted. This screen replacement is like a dream come true for the customers who don't want any compromise on the display replacement.
The part is straightforward to fix, even at home, because most customers are kinda afraid of doing the manual pasting. As this display replacement comes pre-fitted inside the frame, there is no need for any glue or double tapes. The display comes pre-fitted evenly, and after replacement, it doesn't look like a repair. It looks like a completely brand new handset. There won't be any gaps on the side of the frame and no signs of any thermal paste. This package is perfect for everyone looking for quality.
My phone's outer frame is fine. Can I still buy this?
Yes. Our customers buy this display regardless of what is the condition of their previous one. The reason is simple; the display comes so beautifully fitted that you'll fall in love with it. You can surely buy the display without the outer frame and save some cash; still, the manual fitting will never surpass the quality of a factory-fitted display. The technician manually fits the display using glue or double tapes, and that's good too. But the factory installs the display precisely in the frame using the pre-cut gasket stickers, and that's why the fitting of the brand new phone is so exceptional.
So it is not like that you must have a broken or bent frame, otherwise, you can't make use of this display. You can still use this part and If a little money doesn't matter for you, we suggest that you always go for with frame display because It is very convenient, fits beautifully and lasts very long. The screen won't bulge out from the frame and you can enjoy it for many years to come. As per our experience, these screens never go bad unless you do something very harsh with them.
Always buy a tested product and save yourself from any kind of hassle that comes from defective products.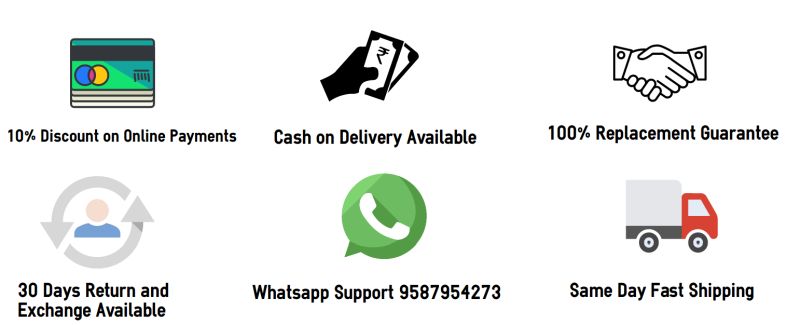 Realme 3 Pro Display Specifications
| | |
| --- | --- |
| | This combo is 100% original, brand new and suitable for Realme 3 Pro, model number RMX1851. |
| | Realme 3 Pro display size is 6.3 inch, display type is Full HD+ IPS LCD display with a resolution of 2340 x 1080 pixels. |
| | The top layer of touch screen glass is protected by Corning® Gorilla® Glass 5. |
| | The display and touch screen come pre-fitted in the frame and manual pasting is not required. |
| | It is the most easy to fix screen replacement, and you can do it even at home. |
| | The new combo offers 100% same colors, quality and brightness as before. |
| | Before sending a shipment, we test each display for 100% flawless working and then dispatch. |
| | We back our products with 30 days refund and replacement guarantee. |
| | We make use of hard plastic boxes to pack your parcels, and we insure them during transit. |
| | The display goes through several testing procedures and there is no chance of any defects. |
| | You can order the product using Cash on Delivery or Online Payments. |
Frequently Asked Questions
Q: How much does it cost to buy the Realme 3 Pro display with the outer frame? 
The price of a 100% original Realme 3 Pro display with the outer frame is around Rs 3500-3700. If you buy a first copy screen replacement, then the combo costs about Rs 1300-1500 in India. On Touch LCD Baba, we don't offer duplicate screens, and that's why the price may not suit all the customers.
Q: Can I replace the broken display with a new one myself at home?
Although it is very easy to replace the display at home and the display with frame doesn't even require any kind of manual pasting. Still, for absolute beginners, we don't recommend trying this at home. It can be hard for you to take off the battery, and even dismantling the back panel is tricky. So, before you try to fix the display at home, have some prior experience. It can be a little risky to replace the display at home because If you are not well-versed with how to fit the screen properly, you might end up damaging other fragile components in your phone, which will be more hassle for you.
Q: Is it possible to use the Realme 3 Display in Realme 3 Pro?
No. Both phones are different in terms of display size and display resolutions. You can not interchange the display between Realme 3 and Realme 3 Pro. Many customers love buying products at low prices and imaging non-existent things. That doesn't happen in reality, and don't buy other models just based on your assumption.
Q: How can you assure us that the screen you supply is not defective? 
We have a testing unit where we test each display for 100% perfect working before dispatch. So before sending the display, we always simulate the testing process and then ship the order to our client. After testing, there is no chance that the display will be defective. Still, our products come with 30 days return, refund, and replacement guarantee. Please note that to be eligible for a return or refund, return the part in un-used condition.
Q: After receiving the new display, How can I test it myself? 
Many customers believe that it is not possible to know if the display is functional or not without fitting it on the mobile phone. However, it is not true that you must fit the display on your phone to see its functioning. You can connect the flex cable of the new display to your phone and turn it on. This way, you can test the new display like it is fitted on your phone. There is no need to remove the screen guard or take off the protective film of the display. Just keep everything intact, and when you are satisfied that everything is working fine, you can fit the display on your phone.
Q: I had bought a display from another website, and the quality was terrible. Why?
This is a very common problem among customers when they buy cheap screen replacements, and that turns out to be very bad in terms of quality. So we would like to answer this question as to why you got a worthless product. Most people buying online are looking for non-existent deals and buy from the website, which sells them for the lowest price. Now, if you have the same tendency, you will surely end up buying pain for yourself.
The cheap screen replacements are undoubtedly the replica screens that are easily available in local markets. If you think that online vendors can sell original screen for very cheap prices miraculously, you are mistaken. The OEM Realme 3 Pro screens are quite hard to source and prices are not cheap by any means. So if you buy something cheap, never expect miracles as that will never happen.
Realme 3 Pro Dislay With Frame Photos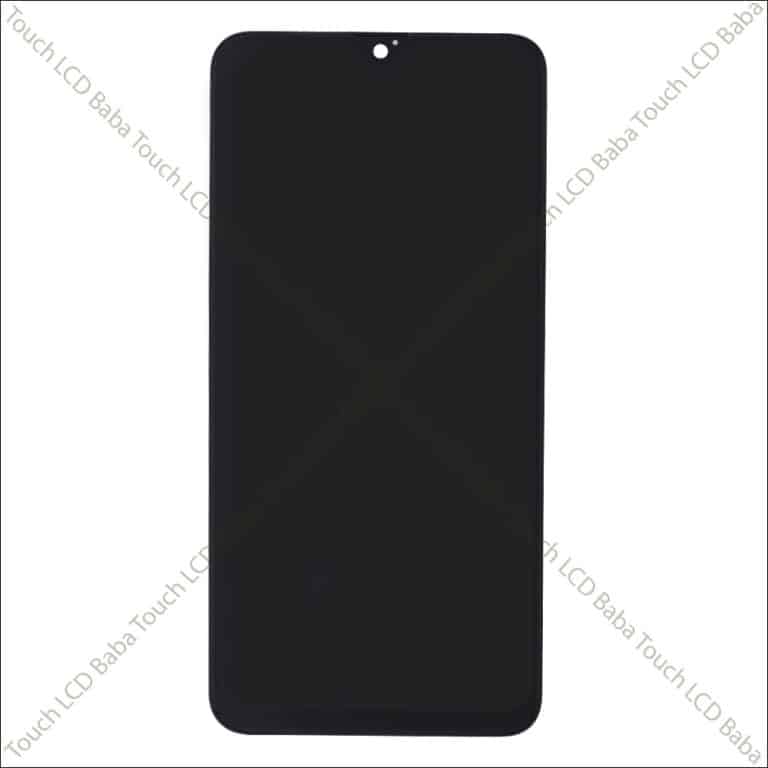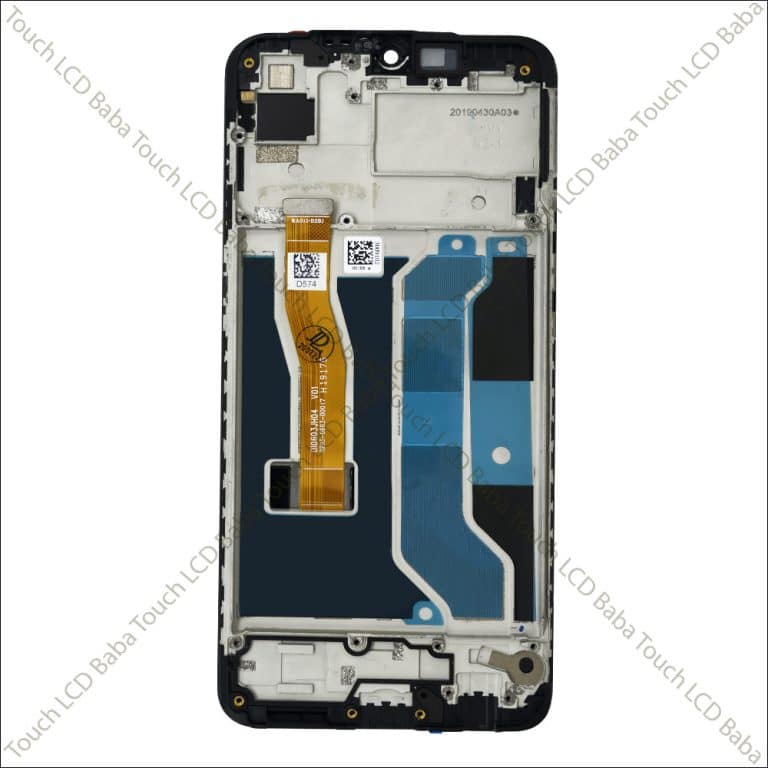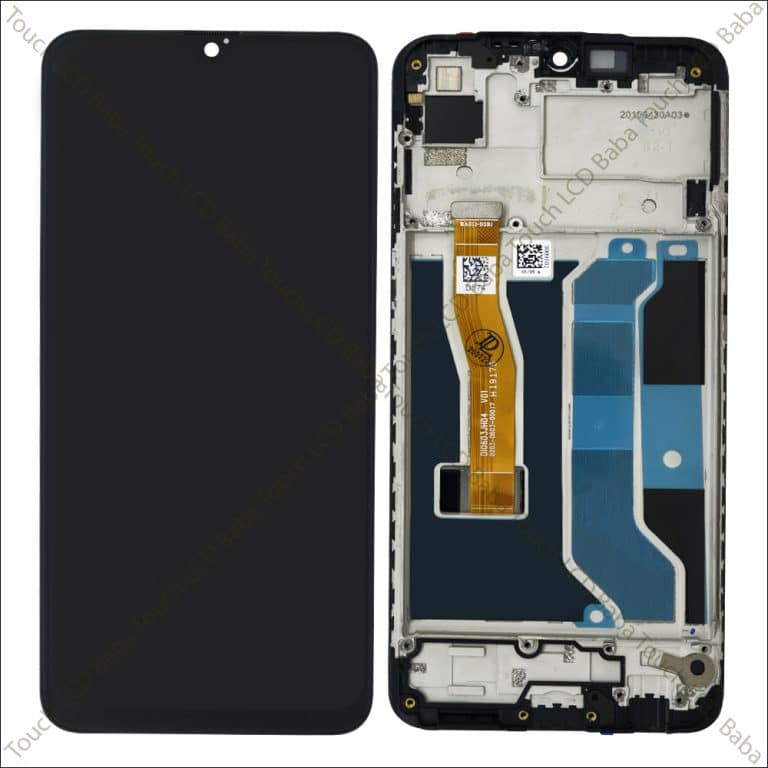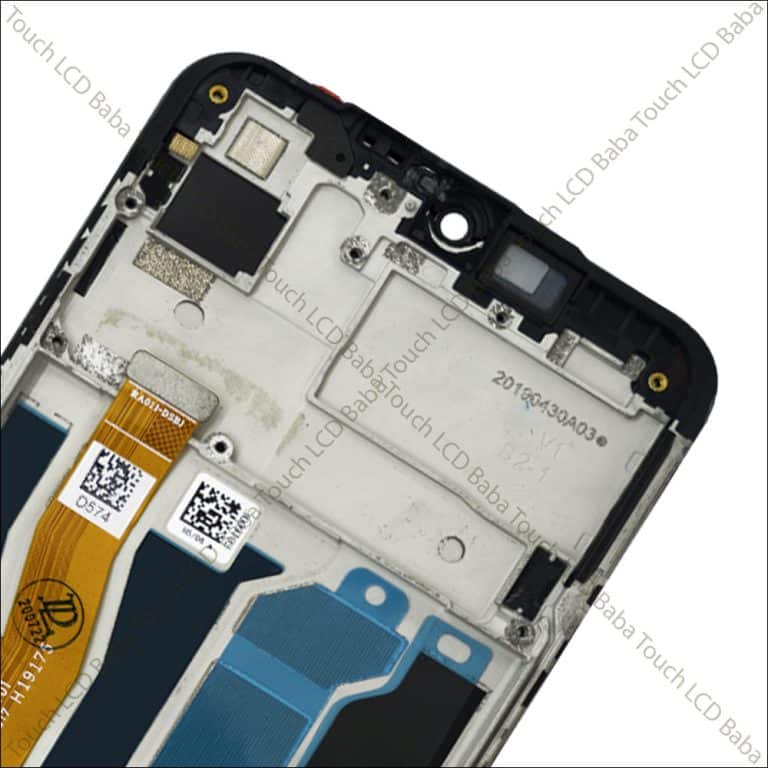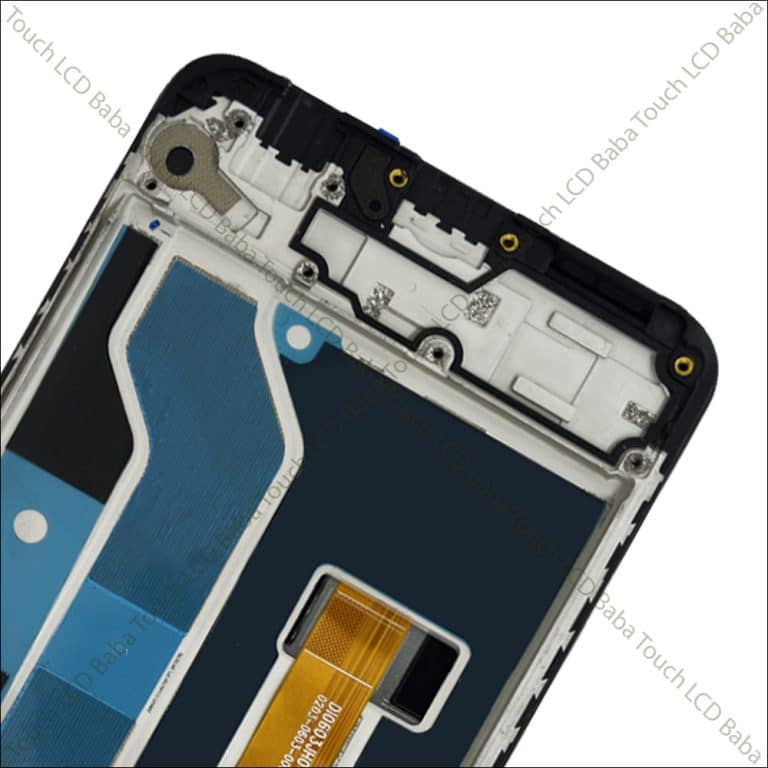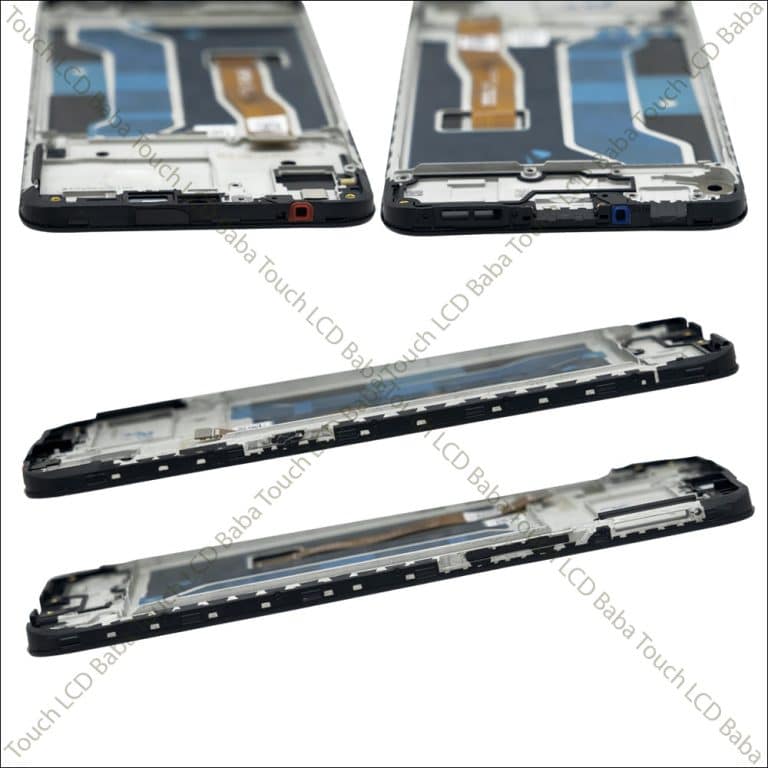 Shipping, Return and Refund Policy
All the products supplied by us come with 30 days return, refund, and replacement guarantee. To return a product, It should be in the same condition as we sent. You can't use or fix the items If you want to return. For complete details about Shipping and Returns, please click here.