If you are searching for the best price for your Realme C25Y display combo, you should certainly take some time to rethink that. When dealing with a broken Realme C25Y display combo, you should always aim for the original display replacement because that's what the manufacturer assembles in your phone.
Most customers rush to the local market to purchase a display replacement for their phone and buy a duplicate first copy screen. When you replace the original display with a duplicate one, you lose the most dependable aspects of a display and settle for a subpar product. Surely, you pay less money, but that's not the right approach because you'll break duplicate display very easily and then replace it again.
We'll highlight all the details you should consider on this page before making a buying decision. You should consider the durability, display quality, and the probability of repeated investments on the same problem. If you replace a first copy display multiple times, you'll surely pay a lot of money, even more than the original one, and still settle for a substandard product.
What is the meaning of the Realme C25Y display combo?
A display combo refers to a complete unit of display and touch screen digitizer glass. When you break the display or the glass, you must replace the broken part with a display combo. When only the touch screen glass shatters, you might think, why shouldn't you replace only the touch screen glass? That's because the glass and the display go hand in hand to form a display unit.
All the service centers and technicians rely on a display combo to overcome the damage. Lots of factories concoct mobile phone screens, and hence a lot of spare screens are kept in stock for future use. All these screens are not equal in quality, and we'll discuss that in the next section of this article.
First Copy Vs. Original Display Combo – What is the difference?
A first copy Realme C25Y display is a low-grade version of the original display. Local market technicians advertise such products are 99% quality, OG Quality, and diamond quality screens. Under the hood, you get the same duplicate product because a first copy display is a fake product that targets deal seekers. You can purchase this product if you want to, but the overall display quality will drop to 50% levels. Such products are temporary, and you've to replace them now and again.
An original display arrives from the same factory that makes original screens for the company, and that's why everyone is so optimistic about an original display replacement. If you replace the broken display with an original one, you won't notice any color, quality, and brightness difference. You've to spend twice compared to the duplicate display, but the long-term durability and display quality overpower everything. The investment in original display often feels massive, but the display quality is guaranteed to win your heart.
Realme C25Y Display Specifications
| | |
| --- | --- |
| | This display is 100% original, tested and suitable for Realme C25Y, model number RMX3265/RMX3268. |
| | The Realme C25Y display size is 6.5″, the display type is HD+ LCD In-cell Display and the resolution is 1600 x 720 Pixels. |
| | You get a complete combo of inner display and front layer of touch screen digitizer glass. |
| | It is easy to replace a broken display or touch screen glass by using this combo. |
| | Each display goes through strict testing measures to ensure 100% original display quality. |
| | You can also test the display for 100% flawless working before final installation. |
| | We pack your parcels very securely for maximum protection during transit. |
| | You get the same colors, quality and brightness as your original display. |
| | The stock is readily available and delivery time is very fast. |
| | Our delivery service is available all over India and we also provide tracking details. |
| | You can order the product using Cash on Delivery or Online Payments (10% additional discount). |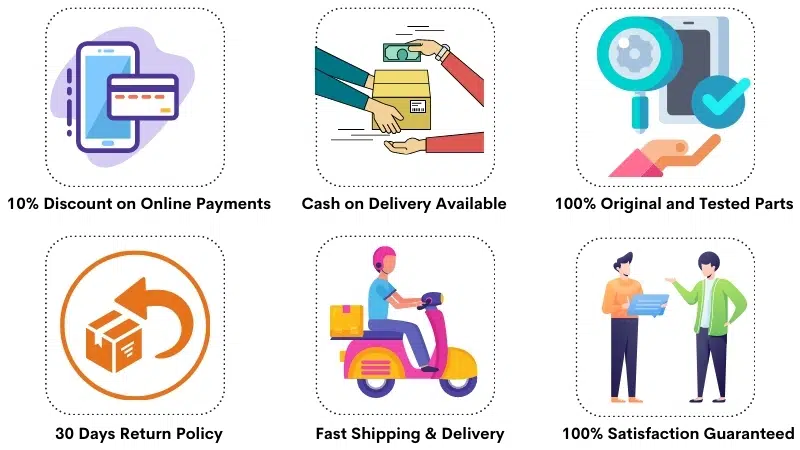 Frequently Asked Questions
Q: How much does it cost to replace a broken Realme C25Y display in India?
The price of a 100% original Realme C25Y display replacement is around Rs 2900-3000. This price is valid for a 100% original display replacement, and we don't sell first-copy screen replacements. If you want, you can buy a first copy display for around Rs 1300-1500 from the local market, but don't expect the original display quality.
Q: Can I buy the display and touchscreen glass individually?
Touch LCD Baba deals in original spare parts only; we only trust the products coming from the OEM (Original Equipment Manufacturer). You can purchase the display and touch screen glass separately, but we strongly disagree with such solutions. If you purchase only the touch screen glass separately, you purchase local parts that never last long.
Therefore, you can purchase the display and touch screen glass individually if you want to and combine them later. You can surely save a few hundred rupees with such solutions, but you'll also sacrifice the equivalent chunk of display quality. Therefore, purchase once but go for original display replacements. We don't say that buying from us is a must, but you can purchase from any source that guarantees the original quality.
Q: I found a low-price deal on another website. Should I go for that?
It would not be an achievement if you got the Realme C25Y display for a low price because fake products always come for a bargain. Local shopkeepers are 100% reliant on duplicate parts they market as a first-copy display. They often claim that a first-copy display offers 99% of the original quality, but that's not true.
You can use the phone with a duplicate display, but the quality drops to 50% levels of what you had. You'll face very dull colors, poor brightness, and a stiff working touch screen glass. Therefore, purchase a low-cost product only if you are prepared for a compromise. If you expect a 100% original product for the lowest price, you'll be disappointed later.
Q: What should I replace the complete combo when only the glass has broken?
If you replace the broken Realme C25Y display with a brand-new original combo, you get the same quality as you had. If you replace only the touch screen glass and reuse the old display, you'll not get the original display quality. The touchscreen glass replacement is a compromise and will not last long.
Additionally, the display and touch screen glass are combined, and if you separate them, you violate the set standards. You should never replace the parts individually if you want to retain the quality. If your ultimate goal is saving money and you don't care about quality, you can try glass replacement.
Q: Can I purchase the original glass separately?
No. You can't. Please note that the original touch screen glass comes bundled with only the original display, not fake ones. The original touch screen glass is not available separately, and the touch screen glass you buy in the market is a fake one. If you purchase a phony touch screen glass, it won't last long and break again in no time.
Q: What is the meaning of a first copy/OG Quality/Diamond Quality display? 
All three words refer to a duplicate display replacement, and such names are used to confuse the customer. If the shopkeeper says that he has got a diamond quality display, you'll surely think it must be good because the "diamond" name is associated with it. So that you know, there are all shallow marketing gimmicks to sell duplicate products.
Q: Why are original Realme C25Y display replacements not available locally?
The original display costs twice the first copy display, so local vendors never purchase such products. The technicians/shopkeepers in the local market aim for maximum earnings by selling duplicate products. They buy a first copy display for Rs 1100 and then sell it to a customer for Rs 1500, including installation charges. Do the math if they can trap such five customers daily.
On the other hand, if they purchase the original display for around Rs 2500, selling that display for Rs 3000 is tough. Customers are easily attracted to low prices and when making money is their primary motive, it doesn't matter if money comes via fake products because they are so easy to sell. That's why original screens are typically not available in local markets.
Q: How to pinpoint an original and a duplicate display?
If you want to differentiate between an original and a duplicate display, you should have ample background knowledge of the spare parts. Identifying original and copy parts is nothing more than daydreaming if you don't possess that knowledge. You might create and try to impose your obscure theories on others, but that doesn't help anyone.
Many customers want to identify the original display like a Pro without any knowledge, which is impossible. The best way for a layman customer to identify the original display will be to test it on the motherboard. If you test an original display on the motherboard, you can judge it by its quality output and touch screen smoothness. On the contrary, a duplicate display offers 50% quality of the original, so you can easily detect that. Identifying the original display is easy peasy if you test the actual product on the motherboard.
Q: I want the Realme C25Y display along with the installation. Is that possible?
Sorry, but we don't provide display installation services at this time. If you order the original display from our store, please make the necessary arrangements to install the display in advance. You can go straight to the pre-decided technician and complete the installation when you get the product. The standard installation charges are around Rs 150-200.
Q: How can I test the new Realme C25Y display without installing it?
If you thought installing the display is a must to test it, that's not true. You can easily test the new display without installing it by following these steps:-
First of all, please open the phone and unscrew all the screws.
Access the motherboard and take off the old display's connection.
Connect the new display's flex to the motherboard in the right direction.
Turn on the phone, and you can use the new display like it's installed on your device.
it is worth mentioning that all mobile phone technicians use the same method to test the display before final installation. No technician would ever install a display without testing it. Therefore, you should always test the display because you can't return a used display later.
Realme C25Y Display Photos
If you are excited about purchasing an original Realme C25Y display and want to see the actual product photos, please refer to the images below. If you've any questions, please contact us at 9587954273.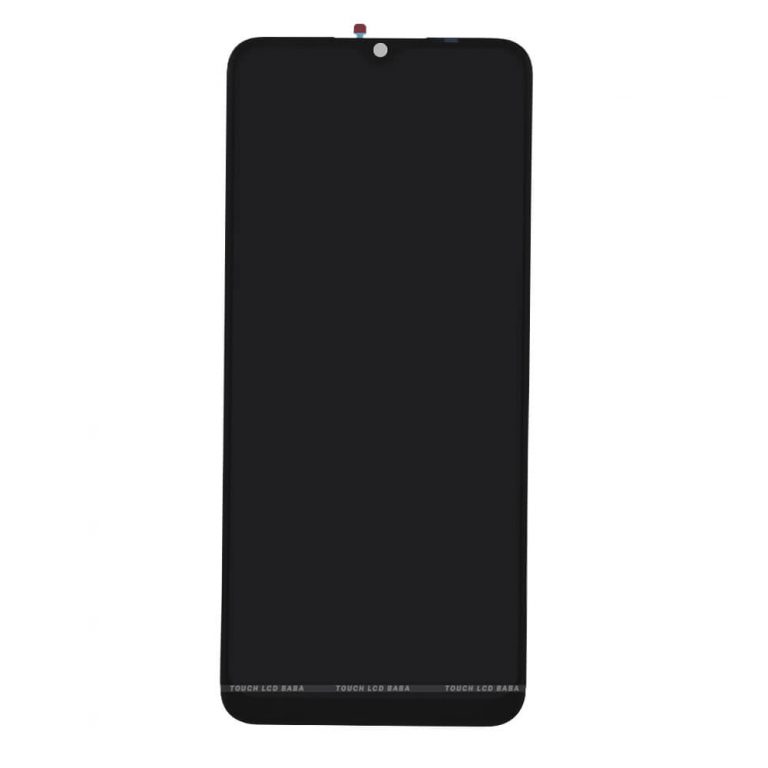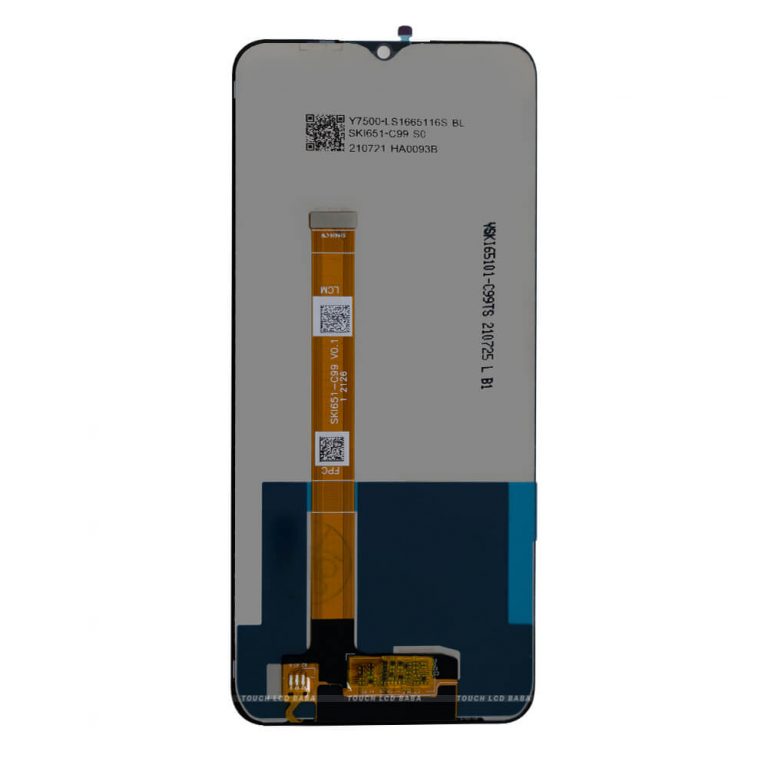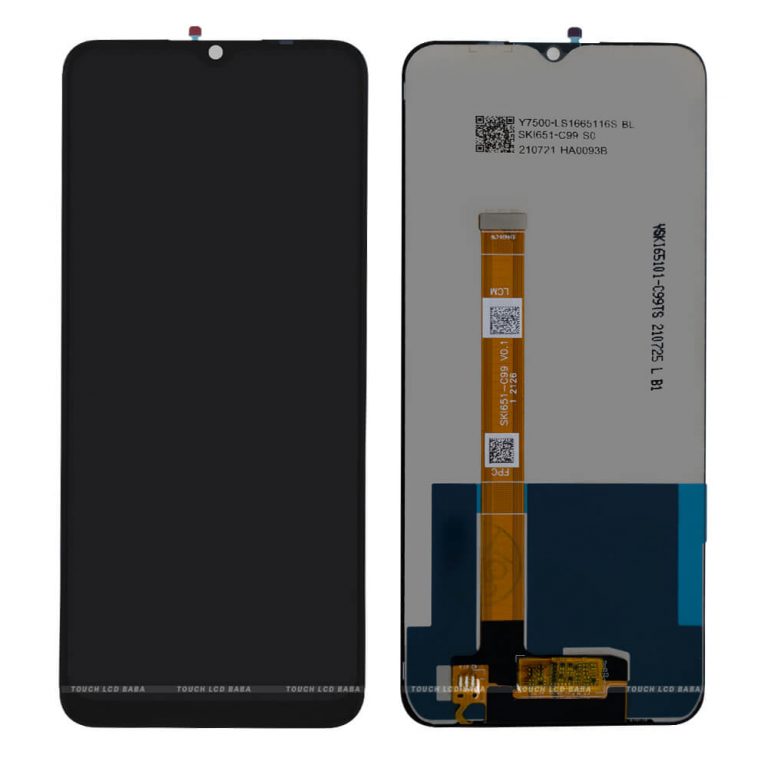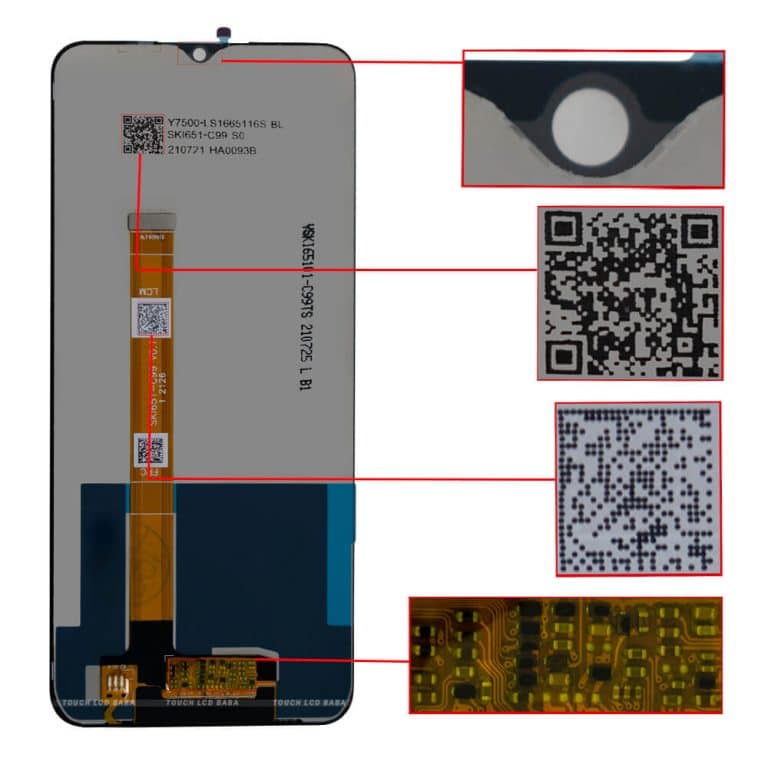 Shipping, Return and Refund Policy
All the products supplied by us come with 30 days return, refund, and replacement guarantee. To return a product, It should be in the same condition as we sent. You can't use or fix the new Realme C25Y display if you want to return it. For complete details about Shipping, Returns and Warranty, please click here.