With such a fast-paced life today, we are always in a hurry. During the rush hours of our lives, things often tend to slip out of our hands and break. It would be quite a terrible moment when we accidentally break the display or touch screen glass of the Realme X. This phone comes with a fantabulous Infinity Display, with no notch at all. If you broke the display, you now need a complete display replacement for your phone.
You will need to replace the complete Realme X display unit so that you can use your phone normally. When we say display unit, It means that you need to replace the display and touch screen glass altogether.
We all drop things; it's a part of our nature as human beings. Things tend to slip out of our hands by mistake, and no one can deny the fact that they haven't dropped and broke something by accident at least once in their life. Smartphones are no exception here. These devices are very compact, and because of that, they easily slip out of our hands. Still, there is nothing to worry and you can buy a new screen replacement for Realme X and fix the problems very easily. 
Can I buy an original display replacement from the local market?
The replacements for any broken display are quite readily available in the market. However, you should be very cautious when selecting the replacement option. There are tons of duplicate display products out there in the market at super cheap prices. These cheap prices might make you think that you just got an excellent deal, but the truth is that it is going to be very troublesome in the long run.  
Please note that you can't replace an Original display with any subpar quality product and expect that everything is going to run smoothly as before. The market is filled up with low-quality products that are specially crafted for customers looking for low prices. The Realme X is equipped with an AMOLED display and any ordinary screen replacement will not give render the desired display quality.
What are the drawbacks of duplicate screen replacements?
If you go to the local market to get a display for Realme X, often you will find shopkeepers saying that TFT display is available and in-display fingerprint will no longer work after replacement. It is because that display is not the AMOLED quality display but It is a cheap quality TFT display which is much cheaper in price but the quality is also equally bad.
Many people complain that after buying a display replacement, the fingerprint scanner is no longer working. It is very normal because the new display is not having the support for an in-display fingerprint scanner so you lost the most attractive feature of the phone.  Apart from that, the proximity sensor will also stop working because the sensor is also located underneath the display, and in a duplicate screen replacement, there is no provision for the proximity sensor.
So If you purchase a duplicate TFT display, you will face these issues :
The display quality will reduce greatly by more than 60% because of the TFT display (The Original display is AMOLED).
The color reproduction and smoothness of duplicate TFT display are nowhere near to the original display.
You will have the sacrifice the joy of using the In-Display fingerprint scanner.
During calls, the proximity sensor will no longer work and the screen may turn off/on abruptly.
The overall experience of using the phone will degrade and you'll rush to sell the phone in no time.
Why should I get a Complete Combo Replacement?
It often confuses many people who happen to have a broken Realme X Display, that whether or not they should get a complete combo replacement. People assume that it's just a mere crack on the glass and can be easily replaced with another glass. Someone who does not have enough experience in the mobile industry, much like most common men out there, might think it can be easily pulled off; however, it is not as easy as you think.
The display of a smartphone is a complicated piece of machinery and is required to function well so that the entire device functions smoothly. The Touch Screen Glass and the display are glued together, making it exceedingly difficult to separate them. If you try to separate them by any means, It is not often successful, and if by chance you do somehow separate them, even after the replacement, you would still have a degraded display quality. After all, if you still start with the separation procedure, there are very high chances of damaging the display and the touch screen glass altogether.
Over the years, we have learned that any kind of refurbished or alternative cheap solutions can never meet the quality expectations. Therefore, we don't suggest you go for cheap solutions. If you do, then be prepared for a big compromise in the quality. We truly understand that everyone has a different budget for screen replacement and nonetheless, many people will buy the duplicate screens but you've been warned.
Why do mechanics in the local markets suggest only glass replacement?
Frankly, Only Glass Replacement will always benefit a mechanic much more than it can potentially help you, the customer. The only glass replacement is, without a doubt, a multimillion industry, and it is entirely built on your money.
For any local mechanic, this is an excellent chance to earn money quickly. He has nothing to risk at all. However, your phone's quality is at high risk. Only Glass Replacement costs very less, and this is why many people prefer it over Combo Replacement. You should know that you are putting your phone's screen quality, and all functionality is at risk.
The only glass used by mechanics costs them less than Rs 100 and they charge insane amounts for the replacements. The only glass replacement is equivalent to a gamble. You should consider yourself lucky if the only glass replacement succeeds because there are high chances that you might end up losing your money and still have a broken display. The mechanic offers no guarantee on this procedure, and this way, he earns his share in any case.
Should I buy original or duplicate display products?
The cost of a product matters the most to any customer. Duplicate display products cost less because they are made of extremely cheap quality material. The Original display products are relatively costlier because the quality of the material is far better. The cheap material used to make these duplicate displays is called TFT. They barely resemble some 40% to the original display product when it comes to quality.
All these first-hand duplicate display products are called OG, 99% quality, and the first copy in the local markets so that the customers can be conned. These duplicate products look very similar to the original, but when quality is discussed, there is a huge difference. The duplicate screens will create lots of usability issues and degraded brightness, contrast, and poor color distribution are prevalent.
We supply 100% Original Realme X Display For Your Phone. The In-Display Fingerprint scanner and Proximity Sensor Both Work Perfectly in our Display.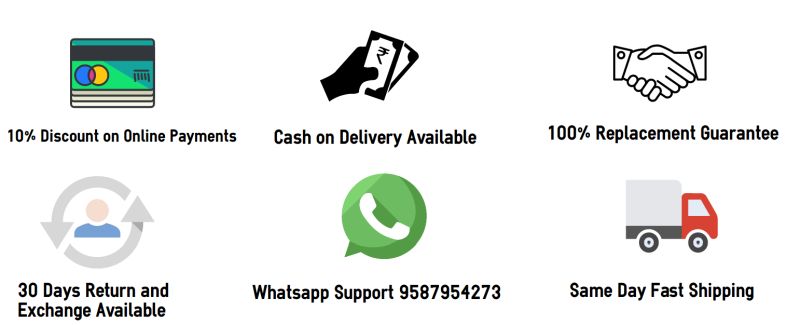 Realme X Display Specifications
| | |
| --- | --- |
| | This combo is 100% original, brand new and suitable for Realme X, model number RMX1901. |
| | The Realme X display size is 6.53″, display type is AMOLED and resolution is 2340 x 1080 Pixels. |
| | The top layer of touch screen glass is protected by Corning® Gorilla® Glass 5. |
| | We source the display from OEM and in-display fingerprint scanner works perfectly. |
| | We test each Realme X display for 100% perfect working before dispatch. |
| | It offers 100% original brightness, colors and sharpness as before. |
| | The proximity sensor will also work perfectly same as before without any issues. |
| | You can easily verify the quality and working condition of the display before fitting. |
| | We pack our products in hard plastic boxes with additional layers of protection for maximum safety. |
| | The display is pre-verified for working and there is no chance of any defects. |
| | You can also avail Cash on Delivery facility from our store. |
Frequently Asked Questions
Q: How much does it cost to replace a broken Realme X display in India?
The price of a 100% original Realme X display replacement is around Rs 6200-6500. If you buy a duplicate TFT screen replacement, then the combo costs about Rs 2000-2200 in India. Please note that in-display fingerprint and proximity sensors don't work in counterfeit screens.
Q: Why is it hard to find the original AMOLED display of Realme X?
The demand for duplicate display products is so high just because they cost less. The sellers also avoid buying original displays because it is not giving them enough profits. The original display of a Realme X costs more, and that's why many customers don't prefer it. The local vendors don't stock original items because they can maintain 3 other models for the price of 1 original display.
As you know, the local shopkeepers invest limited capital into the business and they don't want to purchase highly-priced items and block the rotation of their money. A customer looking for an original display might never arrive at their shop so it is hard to sell locally. That's why you may not be able to find the original Realme X display in local shops.
Q: Do you test the display before shipment?
Yes. We do teach each screen for 100% perfect working before dispatch. Our team of experts uses specific techniques and strategies for testing these products. We use an actual motherboard of Realme X to verify the working condition and the perfectness of a display. We don't want defective products to go into customer's hands and that's why we test them beforehand. 
It helps us ensure that our customers will face a similar experience as our team while using the display product we sent. All the techniques that we use are considered very useful for a long time now, and this is the reason major, leading companies of the world acknowledge these and use them in their testing procedures.
Q: Would the In-display Fingerprint work after display replacement?
Yes, The in-display fingerprint scanner works flawlessly in the display provided by Touch LCD Baba. We always make sure that it works the same way as it used to. You have to make sure that the fingerprint scanner is precisely placed at the back of the display glass. You will be able to see a transparent square figure there. It is where you put the fingerprint scanner and make sure to place it very carefully.  Before we ship a screen to our customers, we verify all the functionality, and then we proceed further.
However, you should also know that if you buy a duplicate display product from the local market, then the fingerprint scanner will not work if you are buying a copy display. It will be very problematic, as this issue will lead to you not being able to unlock your smartphone with your fingerprint. Only a pattern or password lock would work. With technological advancement in recent years, these locks are considered quite outdated and less safe than the fingerprint lock.
Q: What can I do If the new display is not working?
If you have bought your display product from us, Touch LCD Baba, you should not think and worry about this one thing. As mentioned, we test all our displays using various techniques to make sure that it works perfectly fine. It is highly unlikely that the Display and Touch Screen Glass Combo for Realme X, which is sent by LCD Baba, does not work.
Still, If due to some unfortunate reason you do face any issue with our display product, you can immediately report that to us. We have a 30 Days policy on all our products for all our customers under which we will either replace your display with a new one or refund your money. You can choose between the two, on whichever suits you the best. You just have to make sure that the display product remains unused when returning it to us. Remember not to remove the protective film before testing the product. You can test the display but you can't fix it If you want to opt for a return or a replacement.
Q: Is the new display equipped with gorilla glass?
Yes. The new display comes with Gorilla Glass 5 protection.  At LCD Baba, we provide our customers with products that help them restore their smartphone to its original condition. Realme X display supplied by us does come with a Gorilla Glass 5 protection.
Q: I watch many movies on my phone. Should I purchase the duplicate product?
We would always suggest that you never buy a duplicate product. A duplicate product would spoil the whole movie-watching experience for you because of its low quality. The uneven color distribution would be an issue, which would undoubtedly take away the impact of some movies.
Realme X has an AMOLED Display, which makes it very compatible with movies because of its widescreen, but if you replace your original screen with a copy, your screen will not work like before, and you will not see the same output. You might be trying to save money by buying the cheaper duplicates, but we would still recommend the Original Realme X Display and Touch Screen Combo Replacement only. It is useful in the long run, and it will be the best choice to make if you watch a lot of movies or play games.
Q: Can I use the same display in Realme X Master Edition? 
Yes, You can. The Realme X master edition is a designer edition of the same phone which comes in Garlic and Onion variants. You can use the same display in the Realme X Master edition as well. If you've any further questions, please contact us at 9587954273.
Realme X Display Photos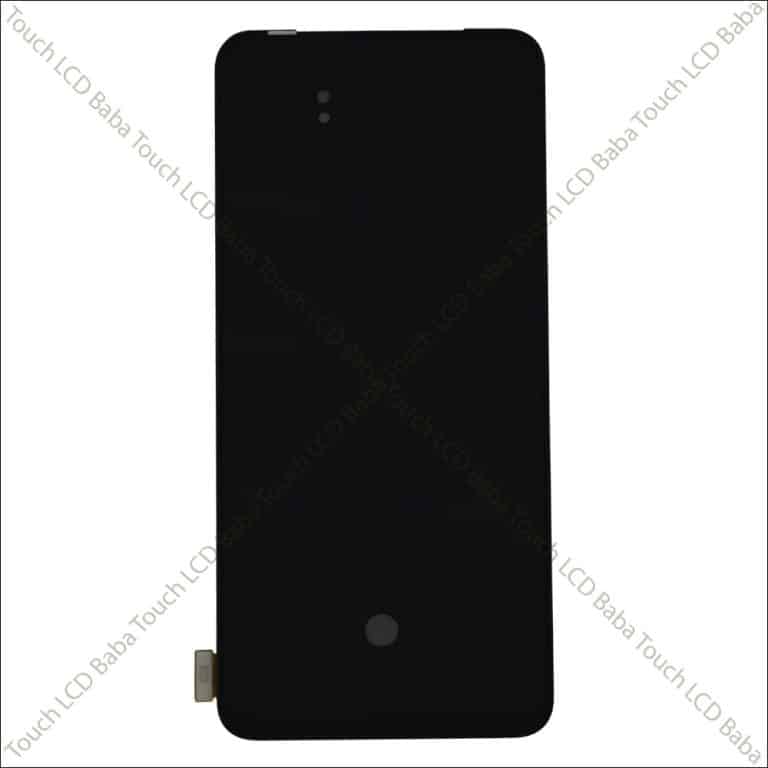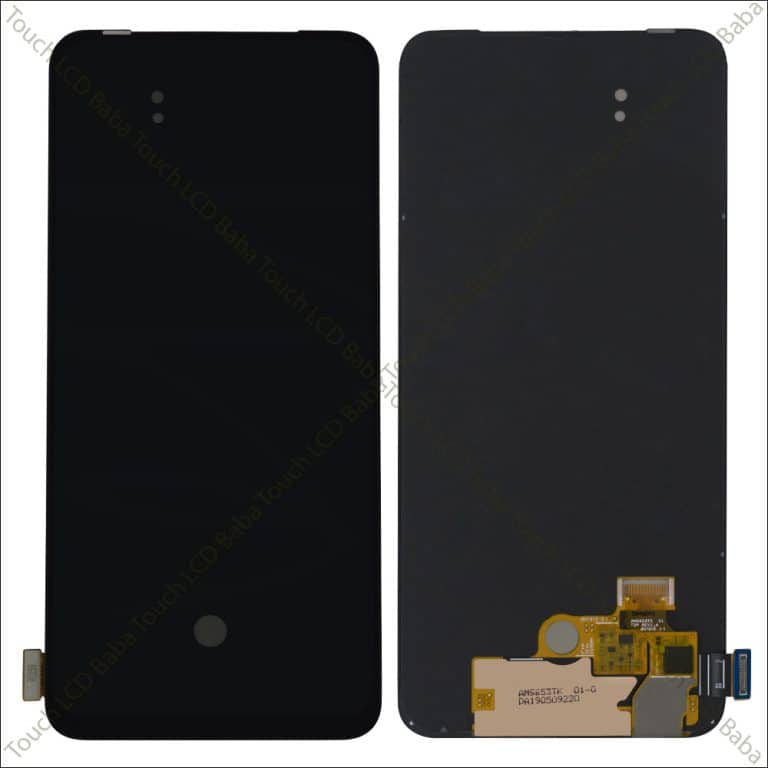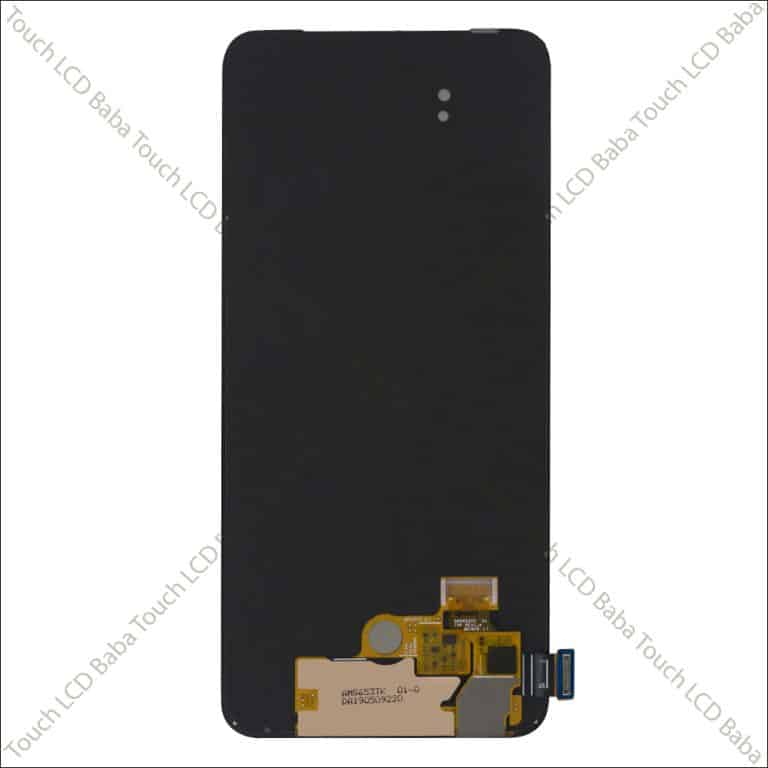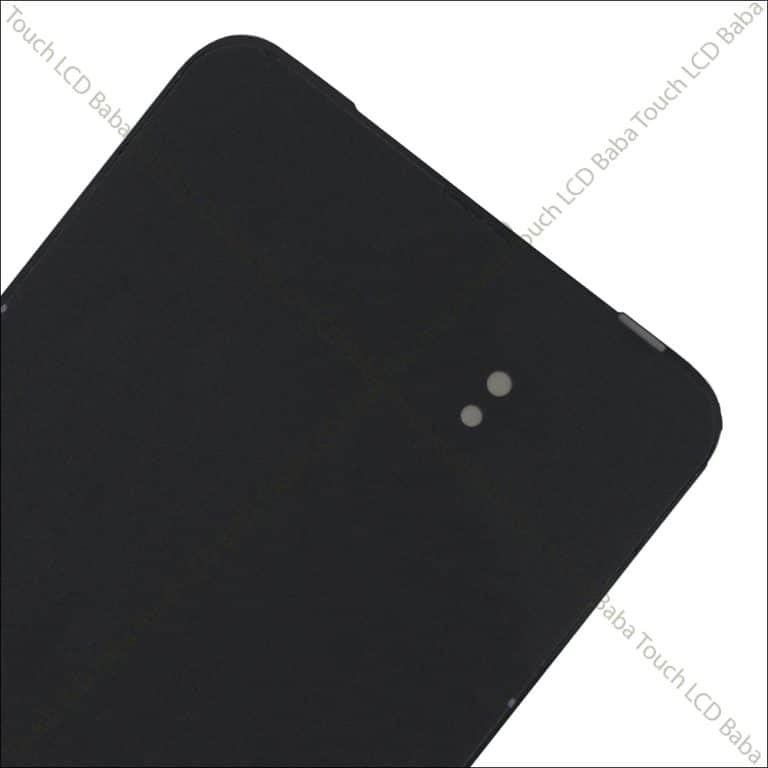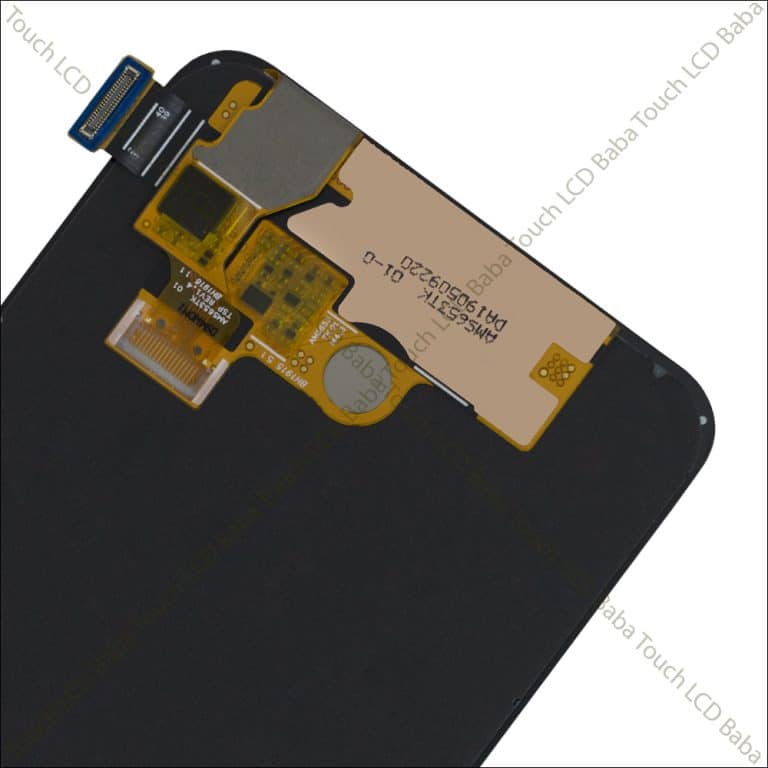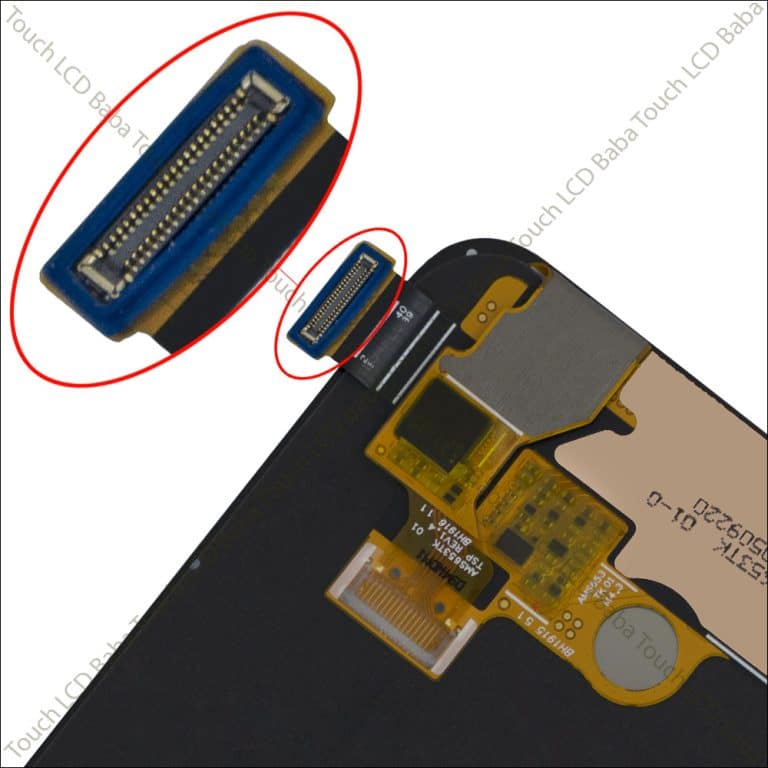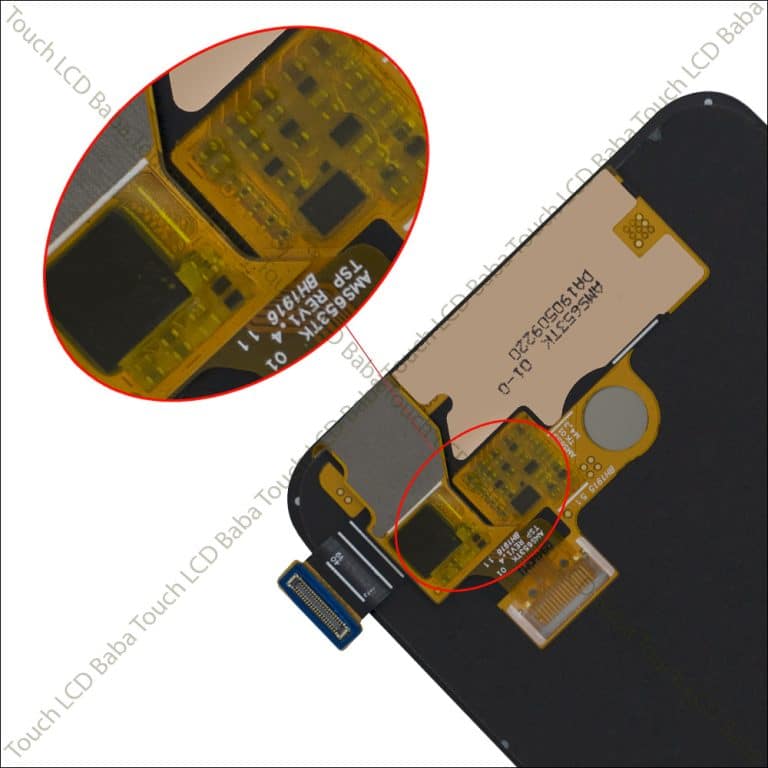 Shipping, Return and Refund Policy
All the products supplied by us come with 30 days return, refund, and replacement guarantee. To return a product, It should be in the same condition as we sent. You can't use or fix the items If you want to return. For complete details about Shipping and Returns, please click here.