Mobile phones are essential; if you break your Redmi 10A display or touchscreen glass, you can no longer freely use your phone. To overcome a broken display or touchscreen glass issue, you need to buy a new display, and millions of customers buy screen replacements online. Please note that Touch LCD Baba offers 100% original screen replacements, so our prices might not be the best in the industry. An authentic product's price will always be higher than a counterfeit product, and the same goes for this industry.
We suggest you don't try to find the cheapest deals because you'll waste money on worthless products. If you save Rs 500-600 and get a duplicate product, you can't use your phone, and using duplicate screens is a frustrating experience. Just imagine a situation when you are typing an email, and even when you type correctly, you see the wrong input on the screen. Many customers commonly experience this problem which results from a duplicate touchscreen digitizer glass. We've given only one example, and you'll face many erratic issues with duplicate products.
Why are the first-copy/duplicate screens a bad choice?
You typically rush to the local market to purchase a Redmi 10A display and always come back with a counterfeit product. The screens sold for Rs 1000-1200 are all duplicates you buy from the local market. Most customers who buy local products face quality degradation and ignore that, but it is widely noticeable. You'll always acknowledge these issues with a duplicate display :
A first copy display's brightness levels are around 40-50% of the original, and using the phone under direct sunlight becomes challenging.
The colors of a fake display are pale and much below acceptable levels.
You can no longer enjoy multimedia content on the phone because of low-quality output.
The touch screen doesn't work precisely, and you must press much harder to make it work.
A duplicate display is always resource hungry, and the battery will drain much faster.
On average, you need to replace a duplicate display 3-4 times a year which is an unfruitful investment.
The first copy screens come with many issues, and almost all customers know of those problems. If you are not concerned about the display and touchscreen glass quality, you can purchase duplicate products to save money. To retain 100% original quality and durability, you should buy the original display replacement without any considerations.
You always spend more money on duplicate products in the long run.
If you buy a low-quality duplicate display for Rs 1500, you'll need to buy it 3-4 times a year because you'll either break it or face issues every three months. Even if you replace it two times a year, you'll spend around Rs 3000 and still have a duplicate display in your hands. If you purchase an original display, it will be a one-time investment, and you'll spend less than the sum of the duplicate display's investment.
You also face hassle with first-copy screens and can't use the phone with the same joy. If you purchase an original display, you'll not face those issues and can use your phone more confidently. Therefore, you should always go for original screen replacements for long-term satisfaction, durability, and hassle-free usability experience.
Redmi 10A Display Specifications
| | |
| --- | --- |
| | This display combo is 100% original, tested, brand new, and suitable for Redmi 10A. |
| | The Redmi 10A display size is 6.53″, the display type is IPS Display, and the display resolution is 720 x 1600 Pixels. |
| | You can use this display for these model numbers 220233L2C, 220233L2G, and 220233L2I. |
| | It is a complete combo of the display and touchscreen digitizer glass merged into one. |
| | The new display offers 100% original colors, quality, and brightness as your factory-fitted display. |
| | We buy our stock from the OEM manufacturer who makes them for the company. |
| | You will never face any quality degradation issues with our products. |
| | You can also test the new display before permanently installing it on your phone. |
| | We back our products with a 30 days return, refund, and replacement guarantee. |
| | The Redmi 10A display combo is available in stock, and the turnaround time is very fast. |
| | You can order the product using Cash on Delivery or Online Payments (additional 10% discount). |
Frequently Asked Questions
Q: How much does replacing a broken Redmi 10A display in India cost?
The price of a 100% original Redmi 10A display replacement is around Rs 2300-2500. You can buy cheaper screen replacements, but such products' output quality is not equivalent to the original screens. To retain the original display quality, you should always prefer buying original products; otherwise, you can go for local screen replacements.
Q: Can you please explain the return policy and procedure?
Our return policy is clear and prohibits used and tampered returns. We accept returns within 30 days after delivery in unused condition. If you want to return a product, you can do so within 30 days after delivery, and we'll arrange a pickup for you. Please note that we must verify the product's condition before registering a pickup request, and we might ask you for the product photos and a small video. After that, we'll arrange a doorstep pickup for you. You can always call us at 9587954273 for any questions.
Q: Why is the original display always a good choice?
An original display helps you maintain the brand-new condition of your device without any usability issues. You don't need to worry that someday the display will stop working while traveling, and you'll be in trouble. Most customers don't understand that it is impossible to keep the phone safe as it will drop today or tomorrow. When you know such things are bound to happen, you shouldn't take chances and always buy durable, original spare parts.
Many customers install a duplicate display on their phone, which stops working only after two days (or a very short time). Fake screens are mass-produced as customers love to buy cheap products. We suggest that when repairing a phone which is a very important element of our daily life, you should always maintain its good condition.
Q: How can I identify the original Redmi 10A display myself?
An original display comes from an OEM factory, and if you don't know where the original screens are manufactured and what their identities are, you can't identify the original screens yourself. Many customers ask us about the secrets of an original display, but it is a broad topic having many different variables. No single identity will help you identify the original display like a pro.
Several OEM factories make original screens and supply them to the parent company. However, even if you keep five original screens side by side, they will be visibly different and have different version numbers, structures, and barcodes. It is not mandatory that the original display must be identical to your old broken display; otherwise, it is not original. Mobile phone screens from different factories always look different but offer the same display quality when you turn on and test them.
The best way to identify an original display would be to test it on the motherboard of your phone. The original display feels sturdy in hands, and the touch screen's glass will feel solid and durable. If you swipe over your finger on the edges of the original glass, it will be curvy and quite smooth. A duplicate display feels cheap when you assess it in your hands. If you test a duplicate display on your phone, you can easily see dull colors, pale brightness, and other similar problems. You should always test a new display before installation; otherwise, you'll never know its quality.
Q: What is a first copy display, and who makes it?
A first-copy display works on your phone, but its build and output quality are terrible. It is the same as buying low-quality shoes or other stuff from the market for low prices. Such products are crafted using the lowest quality raw materials to reduce costs, but such products don't last long. A duplicate display also lasts for a month or so, and you've to replace it again. All duplicate screens are designed to promote sales and repeat customers.
If you buy a duplicate product for a low-price one time, you'll set that price bar in your mind. Later, if someone offers you an original display for a high price, your mind can't go beyond the price bar you've set, and you'll become a regular customer of duplicate products. We suggest you always focus on buying quality products for yourself and don't be over-attentive to low prices.
Q: How can I test the new Redmi 10A display before installation?
Before you install the display on your phone, you should always test the display on your phone. To do that, connect the display to your phone's motherboard in an open condition and turn on the phone. Connecting the new display's flex to your phone's motherboard is enough to test the display. You don't need to fix/paste the display on your phone to test it.
Some customers assume that it isn't possible to test the display without fitting it, but that's not true. You can test the display in open condition without assembling it and verify all the vital aspects. When fully satisfied with the new Redmi 10A display's performance, you can install it on your phone without hesitation.
Redmi 10A Display Photos
Please refer to the images below to see the actual Redmi 10A display and touchscreen combo. It is a brand new and 100% original display replacement for your phone, which helps you overcome all the display and touch screen-related issues.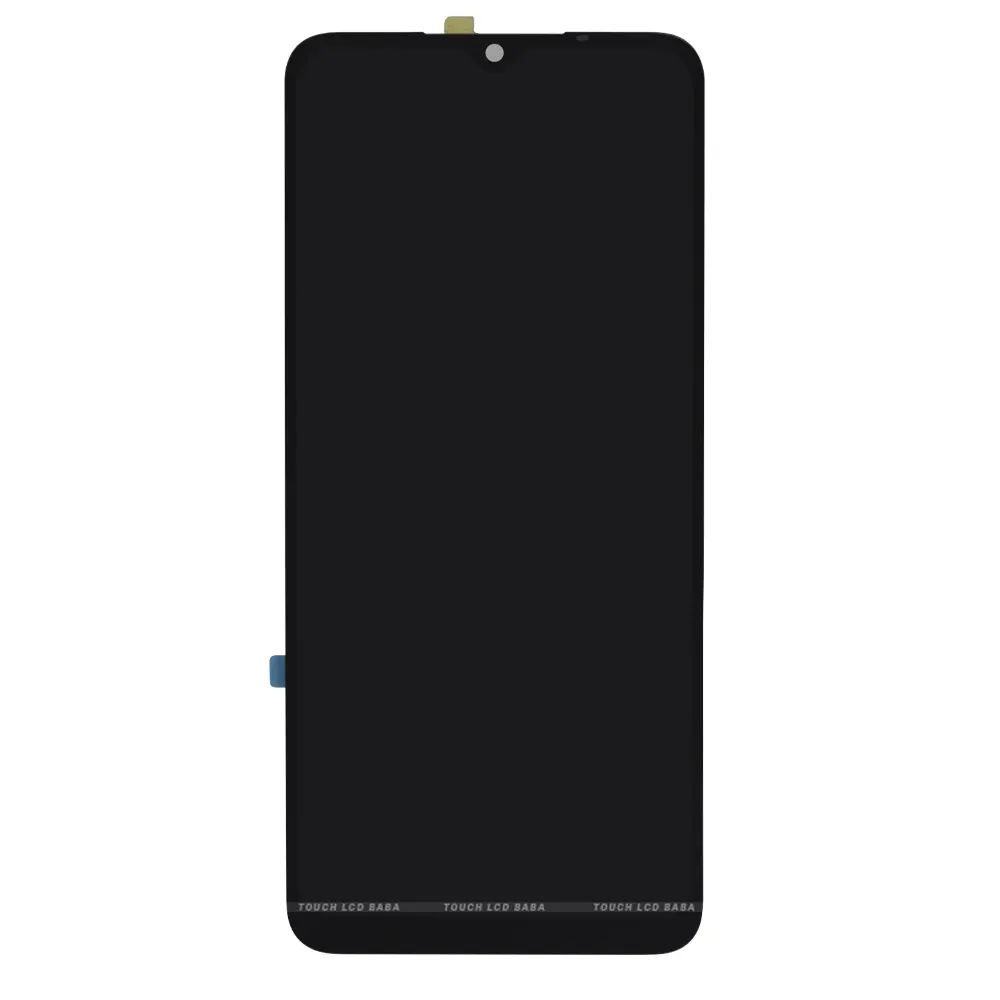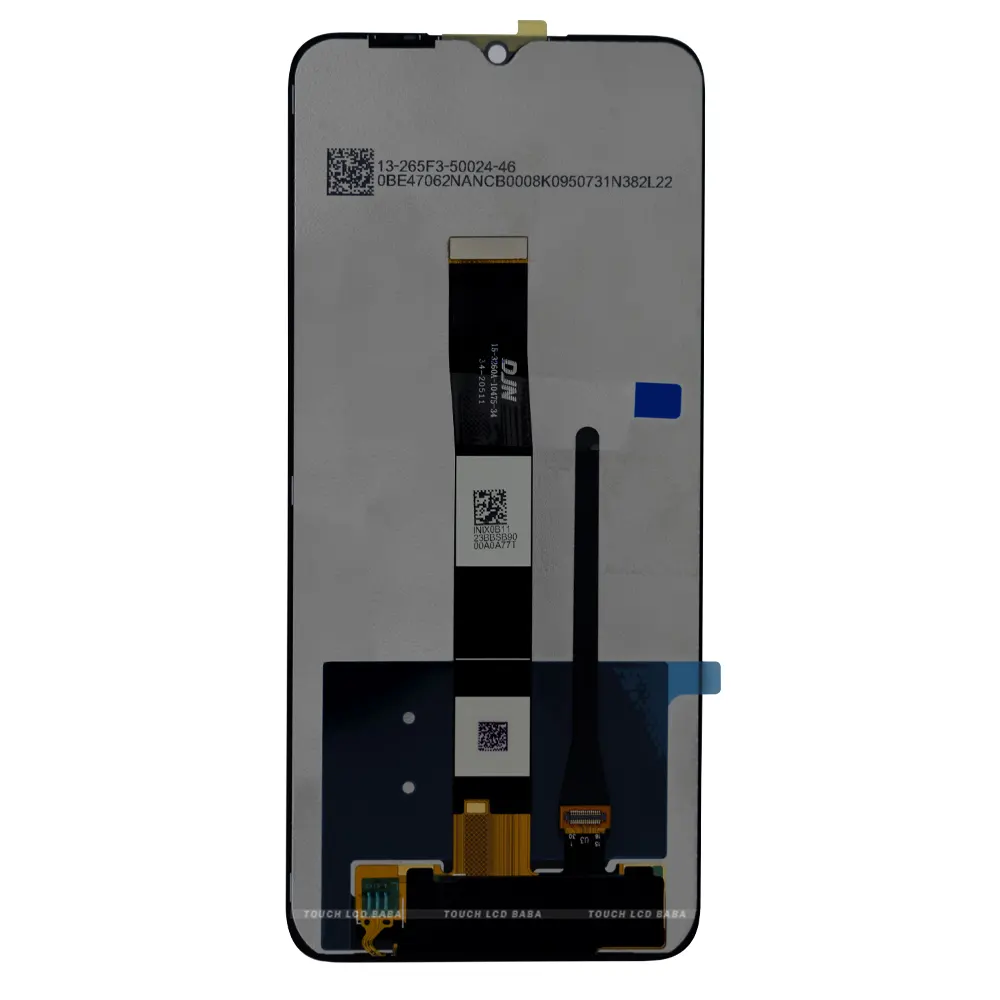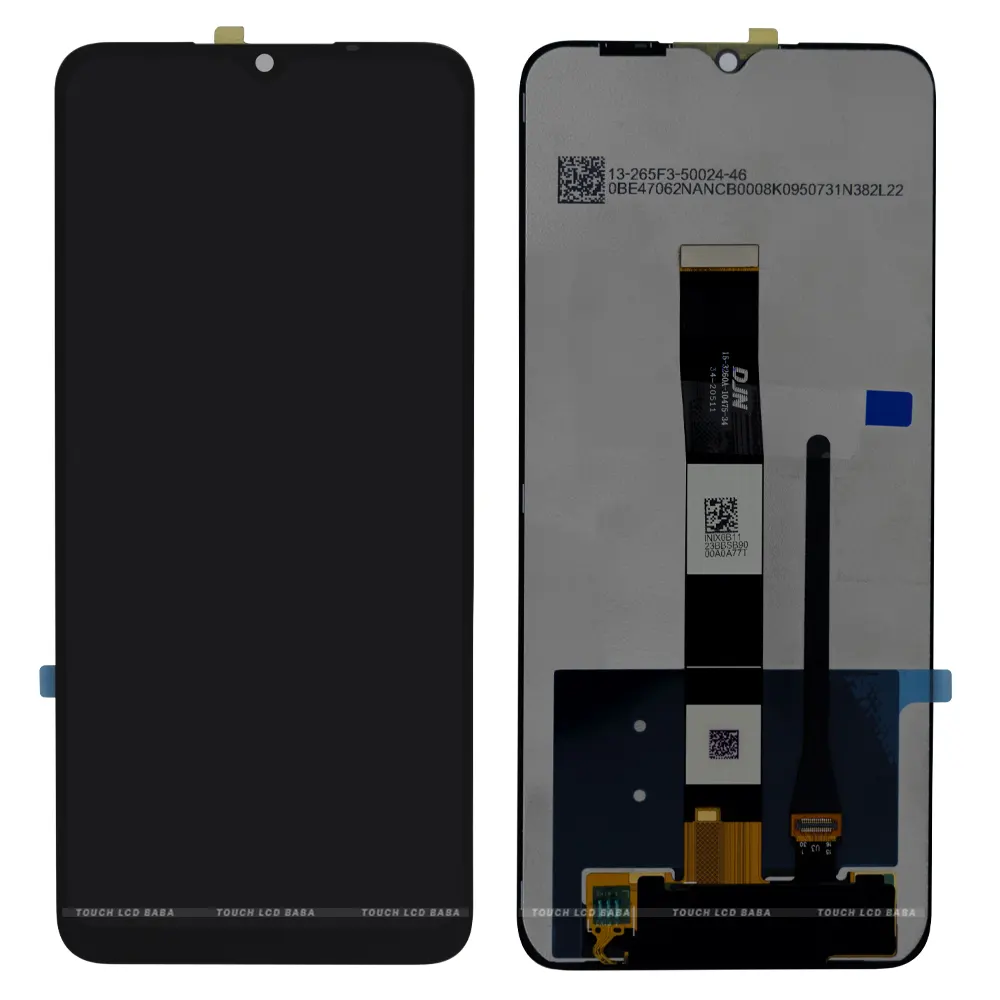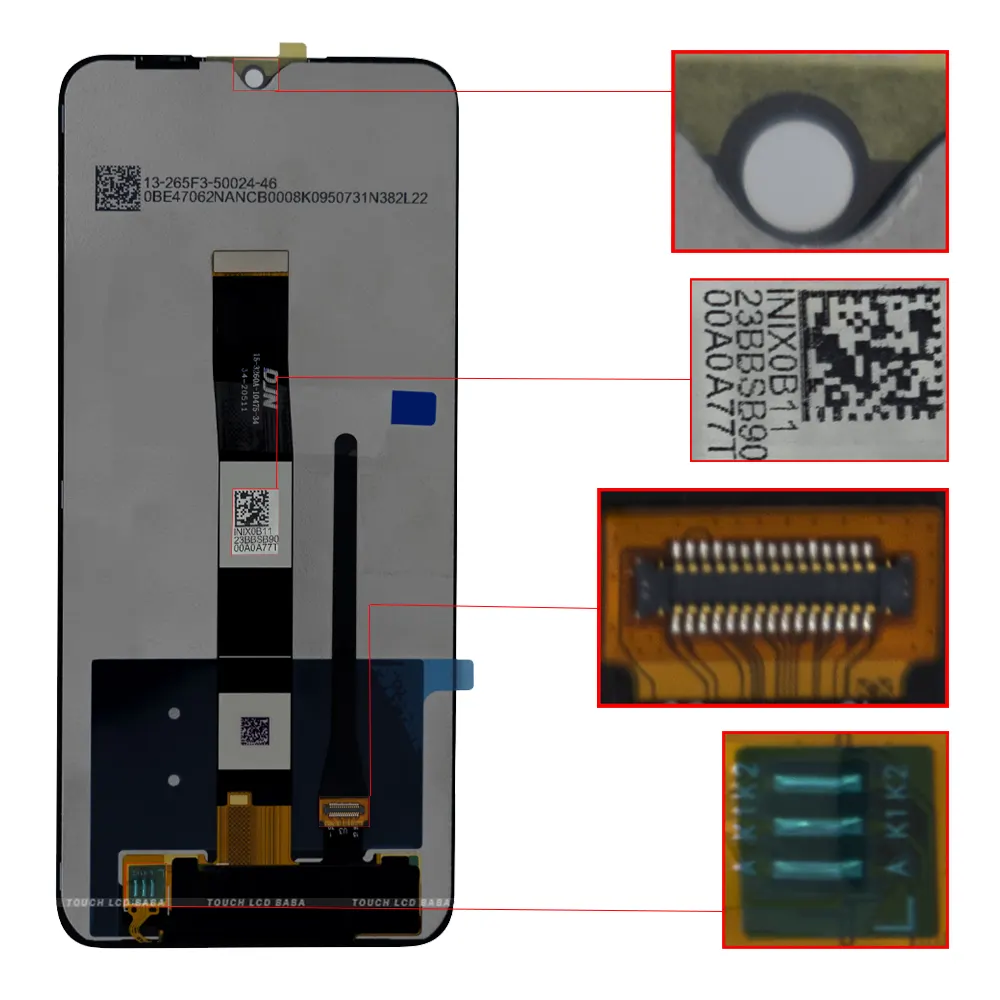 Shipping, Return and Refund Policy
All our products come with 30 days return, refund, and replacement guarantee. To return a product, It should be in the same condition we sent. You can't use or fix the Redmi 10A display if you want to return it. For complete details about Shipping, Returns and Warranty, please click here.