If you broke the Redmi 11 Prime 5G display or touchscreen glass and want to purchase the same original display, you've found the right provider for your needs. We at Touch LCD Baba offer 100% original screen replacement for your phone, and you can buy this product to overcome all the display and touch screen issues. You can retain the original display quality only with OEM screen replacement, and cheap products from the local market are not helpful for customers who want to buy original display replacements without compromising the quality.
If you think buying the display online is a waste of time, you probably need to rethink your approach. If you want to buy a duplicate display, you can surely buy from the local market because our prices are not affordable. However, buying from us is the best decision if you want to buy a genuine display replacement because you can't find original screens in the local market. Most vendors dupe customers in the name of original screens and nab a huge amount for counterfeit products. If you've been scammed with duplicate products before, try Touch LCD Baba for once, and you'll love the experience.
Why are original Redmi 11 Prime 5G displays not available locally?
Many customers burn their hands every day in the local market when they try to purchase original screens from the local market and lose their money. When a customer asks for an original display in the local market, mobile phone technicians take it as an opportunity to make extra money and silently install duplicate screens under the name of the original. They don't have the original display, but they will easily fool you with clever marketing tactics. As a layperson, you don't know the truth, but you'll surely notice a huge difference in the display quality post-installation.
You can't find truly original screens in the local market because of cutthroat competition. The core pillars of local business rely on low pricing and quick service, so customers buy duplicate screens in a hurry. Some customers live in a self-created illusion, feel they can't survive without the phone for three days and need the display replacement within 2 hours. We get many calls from customers who are a few hundred miles away from us and need the display before evening. All these demands are unrealistic; if you need a quality product, you will need to wait a few days.
Local vendors buy the lowest quality cheap screens to maximize their profit, and that's a trend. If a shopkeeper quotes a high price and truly has an original display, most customers will shy away from him and find a cheap alternative. Over the years, technicians have understood that most business revolves around low prices, so they don't even try to source original products. If a customers ask for the original, they will either fool him with a duplicate display or say that the original display isn't available anywhere. You can relate to this situation in the local market if you've tried to find the original display in the local market.
Redmi 11 Prime Display Specifications
| | |
| --- | --- |
| | This display combo is 100% original, tested, brand new, and suitable for Redmi 11 Prime 5G. |
| | The Redmi 11 Prime 5G display size is 6.58″, the display type is IPS Display, and the display resolution is 2400 x 1080 Pixels. |
| | You get a complete assembly of IPS LCD and touchscreen digitizer glass combined. |
| | We test and verify each display for 100% perfect working before shipping it to our customers. |
| | We guarantee the new display will furnish 100% of the same colors, quality, and brightness. |
| | Our stock comes from the OEM manufacturers who make original screens for the parent company. |
| | You will never face any quality degradation issues with our products. |
| | You can also test the new display before permanently installing it on your phone. |
| | We back our products with a 30 days return, refund, and replacement guarantee. |
| | The Redmi 11 Prime 5G display assembly is readily available in stock, and the turnaround time is very fast. |
| | You can order the product using Cash on Delivery or Online Payments (additional 10% discount). |
Why are customers so frenzy about the original display replacement?
Most inquiries to our customer service have one question in common: Is this display original? All customers know that the original display offers paramount quality and want to buy the product. Still, in most cases, the original display is expensive and not affordable for most customers. To meet their budget threshold, customers buy duplicate screens from other sources, which happens in most cases.
The quality of the original display is mesmerizing, including the colors, brightness, and touchscreen smoothness. If you buy a duplicate screen replacement, all the essential qualities of the display will reduce by a 50% margin, and that's why you shouldn't invest in local products. All original screens are manufactured by reputable factories that supply original screens to the parent company. Original screens take shape using the best quality raw material and undergo a strict testing procedure before hitting the market.
On the contrary, all duplicate screens come from small factories that specialize in making local products by reducing the raw-material quality, resulting in a here-today and gone-tomorrow product. If you buy a duplicate display, it can stop working the next day, and you must buy another product. Such problems never appear with the original display because of their rigid testing and build quality.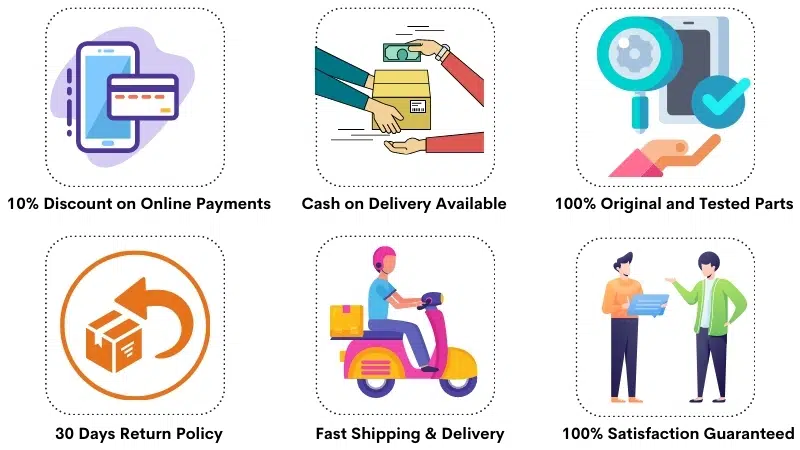 Frequently Asked Questions
Q: What is the price of the Redmi 11 Prime 5G display replacement in India?
The price of a 100% original Redmi 11 Prime 5G display replacement is around Rs 3100-3200. If you buy a duplicate display, you can buy it from the local market for Rs 1000-1200 and install it on your phone. The price difference between the original and duplicate displays results in an equivalent quality difference, a well-known fact. To retain the original quality, you should always buy original display replacements.
Q: Who will install the new display if I buy it online?
Customers who can't install the display themselves often worry about its installation after buying it online. Please note that mobile phone display installation is easy, and you can easily get hold of technicians in the local market who do this job every day. They would charge the installation fee ranging from Rs 150 to 250 and install the display on your phone. The installation charges include opening the phone, removing the old display, testing the new display, and then pasting it permanently.
Additionally, you should always stay beside the technician during repairs and test the new display yourself. We know that display installation feels like a daunting task, but when you watch it practically, you'll feel very easy because it is a straightforward process. Therefore, you shouldn't worry about the display's installation as endless solutions are available in the market. Mobile phone technicians are service providers, and installing screens is their everyday job, and you can easily get hold of technicians in every city.
Q: Do you sell pre-tested screen replacements?
Yes. We sell tested screens, so you'll not face defective screen issues with our products. Before shipping the product to you, we test it on the motherboard of the pertinent mobile phone and then ship it to you. Before shipping the product, we know whether it works, and that's why our customers are 100% satisfied.
Defective screens are a common problem because most sellers don't test the screens, so customers often worry about receiving bad products. Rest assured that you'll never face such issues with our screen replacements. We also offer a 30 days replacement period; if you face any problems, you can always return the product or ask for a refund.
Q: Can I return a display after installing it on my phone?
Please note that we don't accept used returns, and there is no provision for returning used products to us. We sell brand new sealed pack products to our customers, and there is no justified reason to accept returns of used/installed products because that would surely hurt our business's bottom line. Once you've tested and verified the sound condition of our product, our responsibility towards the product concludes.
When you install/paste the display on your phone, it confirms that you've already tested the product and found it working as you desire. Therefore, you can't return or claim a refund after pasting the display, as that's a standard business procedure. If you face any issues while testing the display, you can easily opt for a return, refund, or replacement.
Q: What are the benefits of the original Redmi 11 Prime 5G display?
The original display offers many benefits that justify its price and is a paramount quality product everyone desires. These are the main benefits of an original display :
100% brightness levels: The original display offers 100% maximum brightness levels while a duplicate display stays at 50% max.
Hard-Wearing Touch Screen Glass:  The original touch screen glass doesn't break easily, while the duplicate glass is flimsy and breaks on the first subsequent drop.
Vivid Color Reproduction:  Only the original display can reproduce the original colors, and that capability is always missing from the duplicate screens.
Long Lifespan: The original display justifies the investment because you'll never face random hiccups with the product.
No Typing Issues or Lags: The original touch screen works smoothly, while the duplicate touch screen always lags and deteriorates the user experience.
The money invested in original products never goes waste, so customers are hopeful about the original screen replacements. Thousands of customers buy original products from us even when they can get a low price from the market for duplicates. Customers pay for a hassle-free experience, and we'll never disappoint our clients.
Redmi 11 Prime 5G Display Photos
Please check the images below to see what the Redmi 11 Prime display looks like. It is a complete combo of the display and touchscreen digitizer glass merged into one. This product can replace a broken display or touchscreen glass.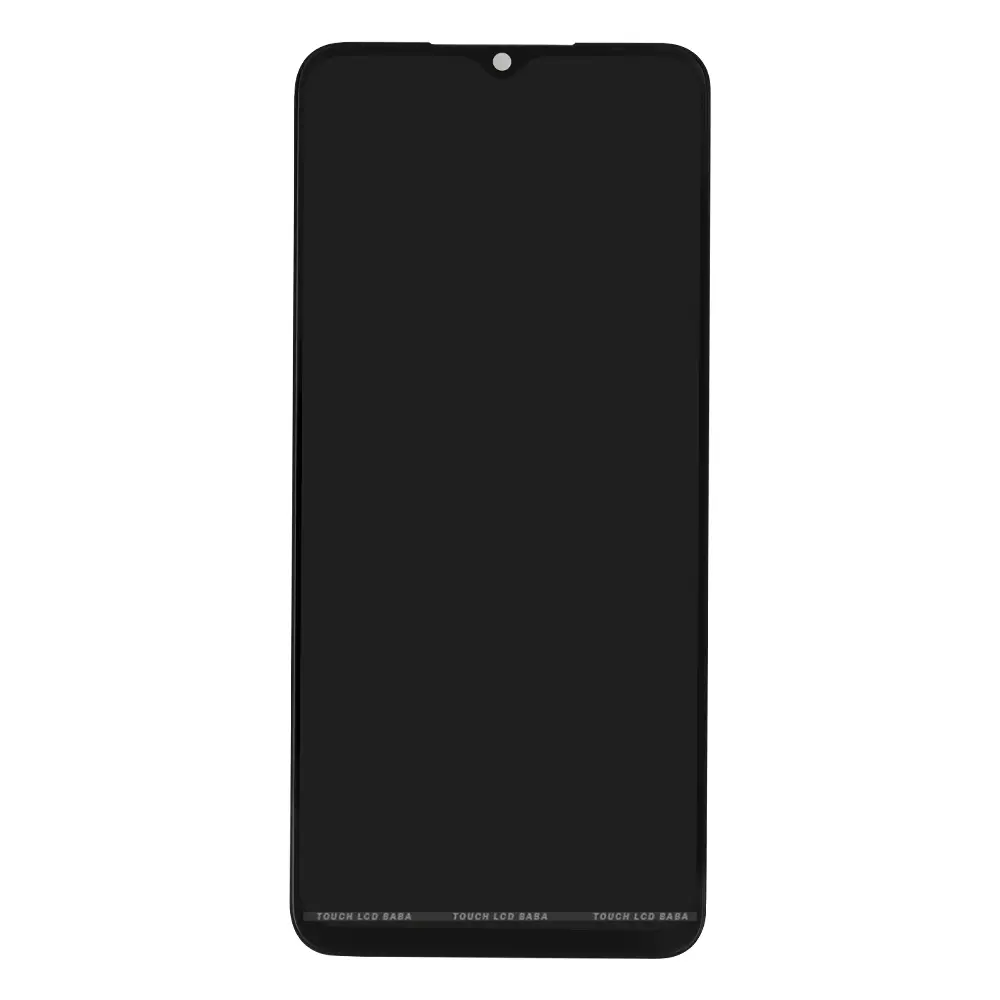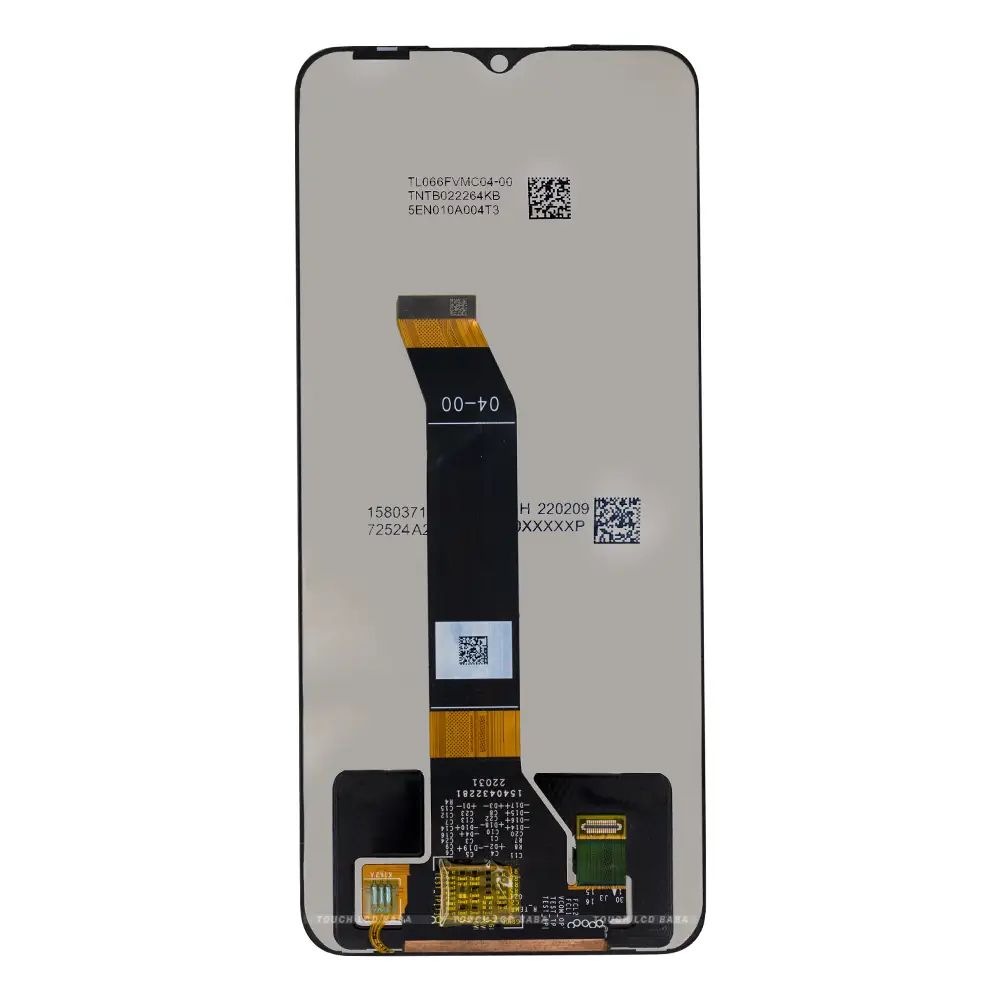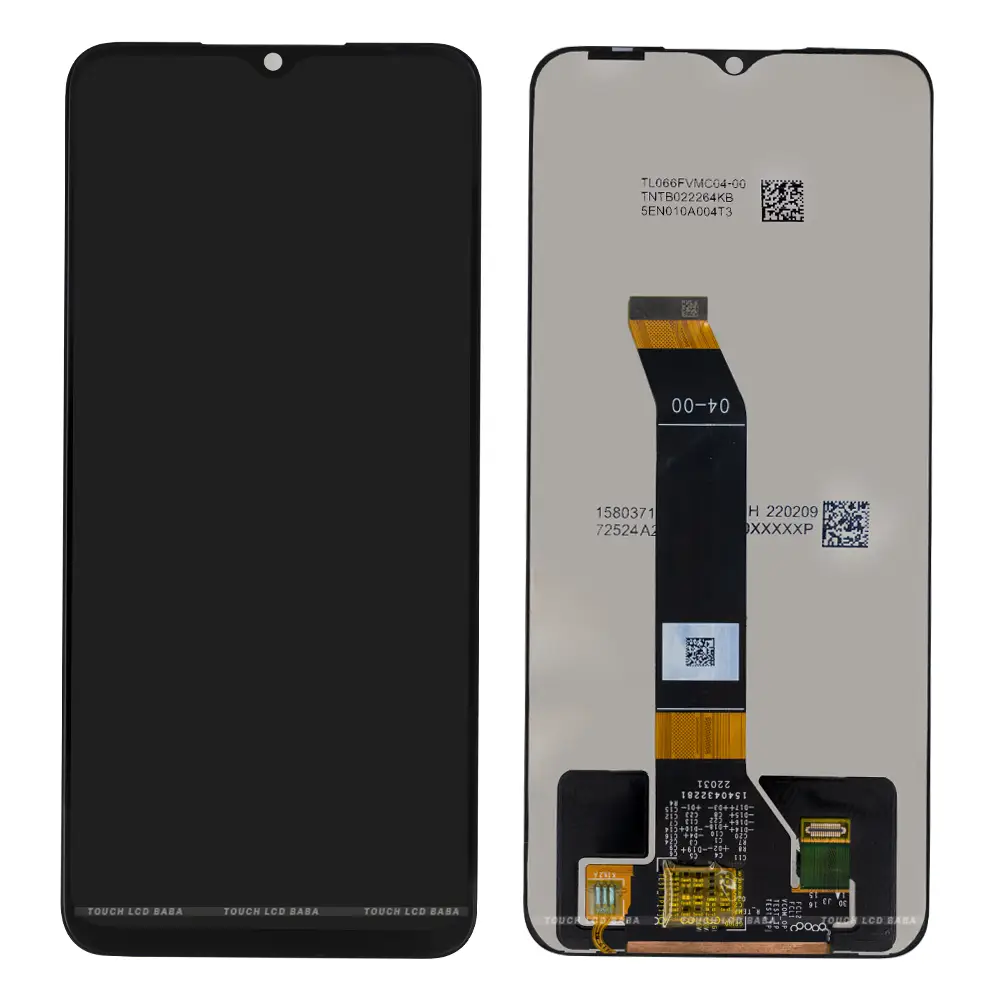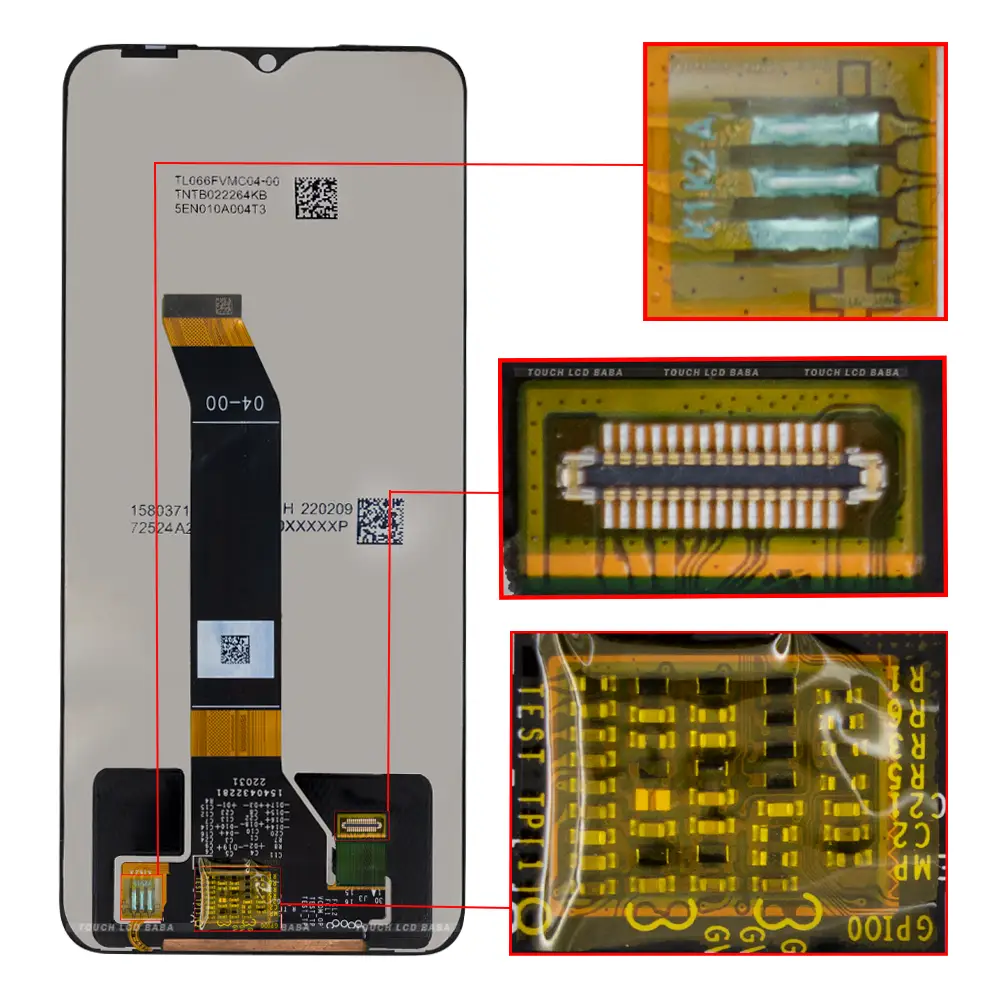 Shipping, Return and Refund Policy
All our products come with 30 days return, refund, and replacement guarantee. To return a product, It should be in the same condition we sent. You can't use or fix the Redmi 11 Prime 5G display if you want to return it. For complete details about Shipping, Returns and Warranty, please click here.