If your Redmi A1 display or touchscreen glass has cracked and you're trying to find the original one, we can deliver the spare part to your doorstep. Finding original screens is a real problem in the local market, and surprisingly, customers have been buying fake screen replacements for high prices for many years, but not anymore. Original display replacements are value for money and offer 100% of the same experience as your factory-fitted display. Despite a slightly high price, it would be best to always go for original screen replacements.
So many customers buy duplicate screens because the original display is unavailable in their locality, or customers worry about forgery. You might not be able to differentiate between an original and copy screens; a technician can easily take advantage of that situation and sell a counterfeit product for a high price. Thousands of customers become victims of fake screens because they don't have easy and reliable access to original screens. If you're a customer looking for a 100% original Redmi A1 display, you can order one from Touch LCD Baba.
Redmi A1 Display Specifications
| | |
| --- | --- |
| | This display combo is 100% original, tested, brand new, and suitable for Redmi A1. |
| | The Redmi A1 display is a 6.52″ IPS LCD, and the display resolution is 720 x 1600 Pixels. |
| | We buy our stock from the OEM factory to ensure 100% authentic products for our customers. |
| | We test and verify each display for 100% flawless working before shipping it. |
| | The new display offers 100% original colors, quality, and brightness. |
| | We offer an original display, the same as with a brand-new phone. |
| | The original touchscreen digitizer glass works perfectly without any lags. |
| | You can also test the new display before permanently installing it on your phone. |
| | We back our products with a 30-day return, refund, and replacement guarantee. |
| | The Redmi A1 M5 display combo is available in stock, and the turnaround time is very fast. |
| | You can order the product using Cash on Delivery or Online Payments (additional 10% discount). |
Why do you need a Redmi A1 display combo?
A Redmi A1 display combo is a standard way of replacing the broken display or touchscreen glass. If you accidentally damage the front layer of glass or the interior IPS LCD, you must always replace the complete display unit. Please note that even if only the glass or the display cracks, you shouldn't try replacing the broken part individually, as that's against quality guidelines. Replacing a broken display unit with another original one is recommended.
Please also note that restoration to 100% original quality is possible only with the original display. If you buy counterfeit screen replacements, you can't expect them to work like the original. Local screen replacements are widely infamous for their bad performance and short life. So, buying such spare parts will not help you with long-term durability and performance. Customers who buy local screens face problems soon and must buy another display. Always buy the original display and stay away from all the unwanted hassle.
What's wrong with replacing only the touchscreen glass?
In the early days, glass replacement was not even an option, as all customers replaced the display combos whenever they needed to replace the display or touchscreen. Later, glass replacement emerged as a money-making solution for mobile phone technicians, allowing them to change only the glass and make money. Mobile phone technicians recommend glass replacement because it makes them money, and customers go for it because they feel it saves them money.
The bad part is that glass replacement is entirely based on replacing the original glass with a duplicate glass. A duplicate glass costs Rs 40-50, and technicians can easily charge up to Rs 500-600 from the customer, and that's why they preach about it. Customers feel happy because the Redmi A1 original display combo costs around Rs 2000, and they got the job done in Rs 500-600.  However, glass replacement is a low-quality solution, and you'll not feel gratified with it and duplicate glass cracks repeatedly.
Original Vs. Duplicate Screens  – What are the major differences?
Many customers feel happy seeing that a Redmi A1 display is available for Rs 1200; most customers can't see beyond that. We understand that customers feel happy with a low price, but that's not an original product if you care about that fact. You're looking at a counterfeit display that never works like the original, and you'll face many problems. Before you make your decision, you should know about the major differences between an original and a copy display :
Lower Brightness: A duplicate display exhibits only 50% of the original's brightness, and you can't enjoy any videos, photos, or multimedia content because of dim brightness.
Laggy Touch Screen:  A non-original touchscreen digitizer glass doesn't work fluidly but causes your phone to hang randomly.
Low Service Life: The non-original display is not durable and breaks again easily on the next drop.
Muffled Colors: You will never get vivid, accurate colors with a duplicate display replacement.
Almost all customers know buying a duplicate display means sacrificing a large chunk of quality. Still, fake products sell rampantly because of their price, as customers are ready to compromise as long as they save money. This saving costs you a lot more in the long run when you break the display several times, and the final investment in duplicate screens surpasses the original display's price.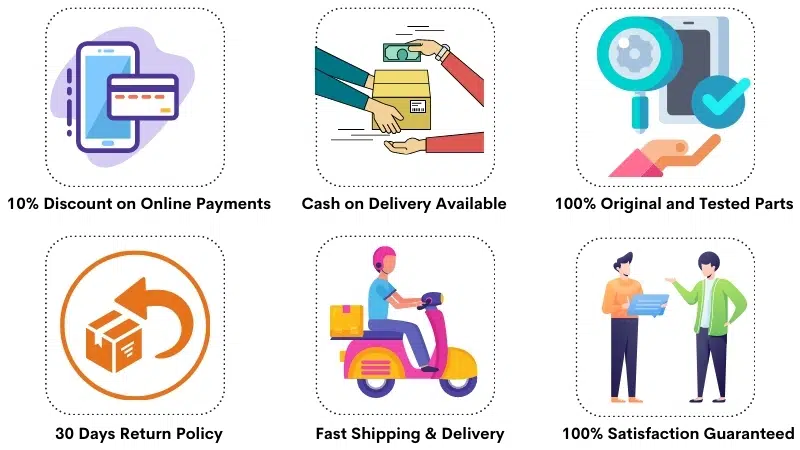 Frequently Asked Questions
Q: How much does replacing a broken Redmi A1 display in India cost?
A 100% original Redmi A1 display replacement costs around Rs 2100-2200, and you get the same display as assembled in a new phone. If you want a more affordable solution, you can get local screen replacements for as low as Rs 1000-1200. Please note that duplicate screens don't work like the original, and you'll face many problems using them.
---
Q: Is this Redmi A1 display a 100% original replacement?
Many customers want to check several times that they are getting an original display, and this behavior often results from past bad experiences. Most customers have bought screens from the local market, and around 90% are unsatisfied with the quality. They use those screens because of their low cost, but they always miss the performance of their original display.
We want to reassure you that we offer a 100% original display, which is the same as what comes with a brand-new phone. The original screens arrive from the OEM manufacturer who makes and supplies original screens to several mobile phone manufacturers. So, we source original screens directly from the OEM, and their quality is mesmerizing, and you can compare them with your factory-fitted display.
---
Q: What is a first copy, diamond, or OG quality display?
If you hear the words first copy, diamond, OG, and 99% quality, all these words indicate a duplicate display. If you are not sure what is a duplicate display, It is a product that works on your phone, but its quality is awful. A duplicate display's quality is only 40-50% of the original, and so is its price. Customers who buy such low-quality products often repent of their decision because using your phone with such products is troublesome. Sometimes, the touchscreen will not work, the phone will hang, overheat and you'll face similar issues with brightness and colors.
---
Q: How can I identify the original display without being technical?
The original display is lookalike to your factory-fitted display, and that's the biggest identity. You'll notice too many dissimilarities when comparing an original and a copy screen.  Please note that the original display looks vivid and sharp and offers 100% adequate brightness. A copy display looks dim, colors are damp, and you'll feel it is not the original. Additionally, a duplicate display's touchscreen glass is flimsy, while the original glass is thick and sturdy.
---
Q: How can I test the Redmi A1 folder and verify its quality?
You can easily test and verify the display's quality and working by connecting it to your phone's motherboard in an open condition. Please follow these steps :
Dismantle the phone and dislocate the old display's connection from the motherboard.
Connect the new display's flex to your phone's motherboard in the right direction.
Turn on the phone to easily test and verify the new display in real time.
Open condition testing means using the new display in real-time as you use it after installation. This testing procedure allows you to verify the display's working condition before installation. A display can't be returned or removed after installation, so open-condition testing is mandatory.
---
Q: What is the quality difference between your display and the service center display?
There is no quality difference between our display and what you get in the service center. The display quality is 100% identical, and both products are identical. The quality you get in the service center is what you get here. If a service center is unavailable in your town, you can easily order the original display and repair your phone without compromise.
Redmi A1 Display Photos
These photos refer to the Redmi A1 display combo you'll get after your order. It is a brand new and 100% original display replacement for your phone, which helps you overcome all the display and touch screen-related issues. If you've any questions, please call us at 9587954273.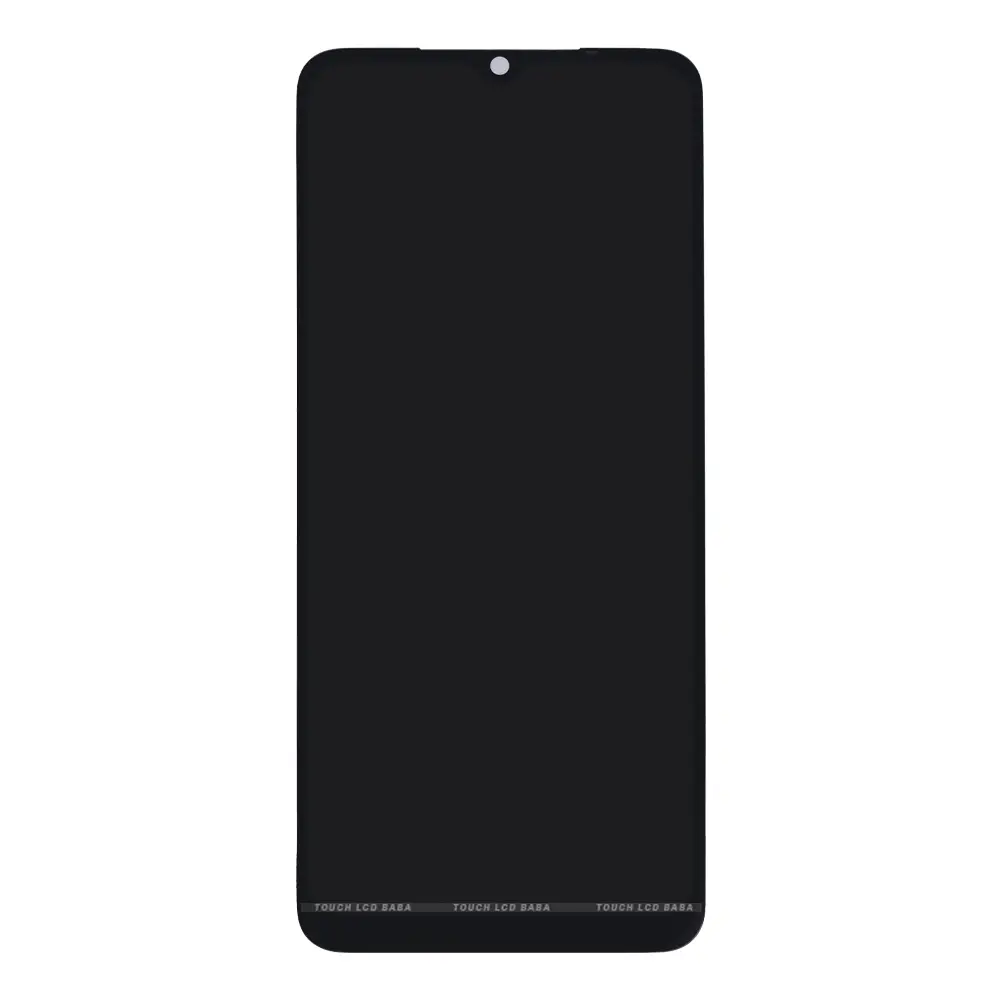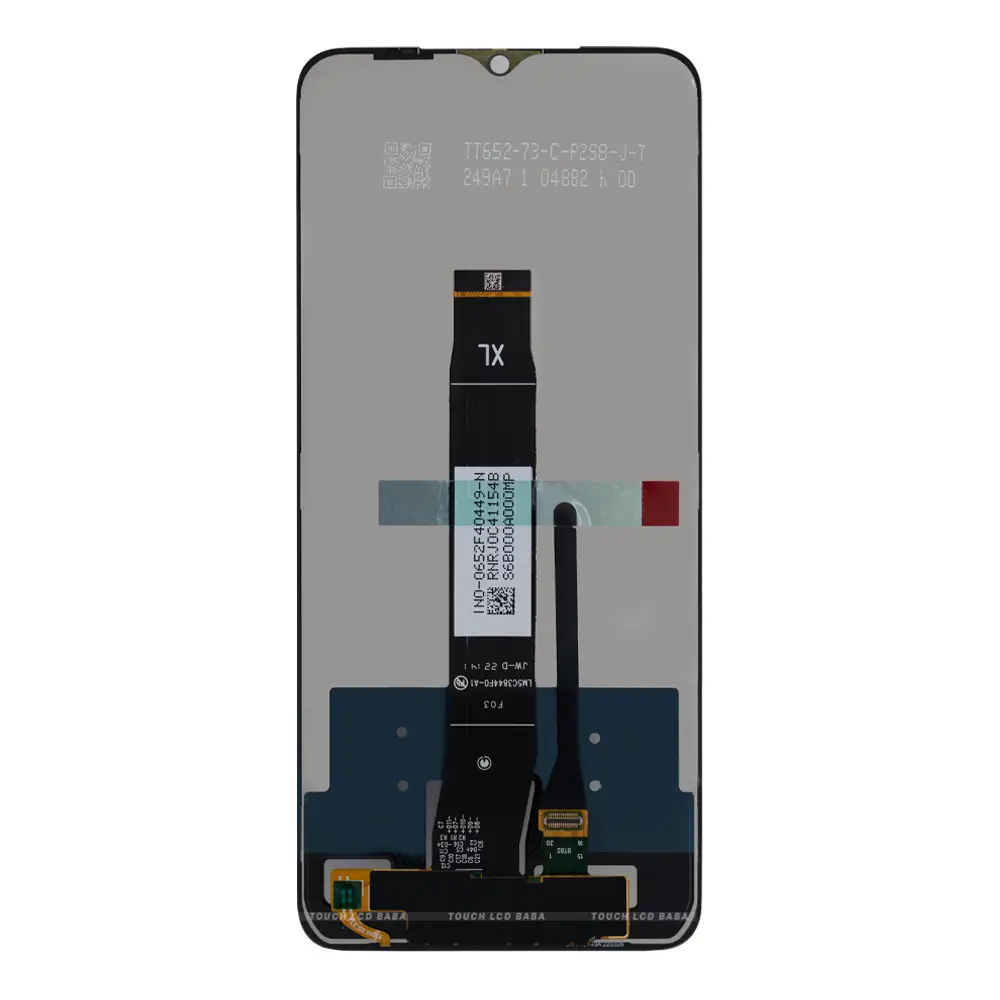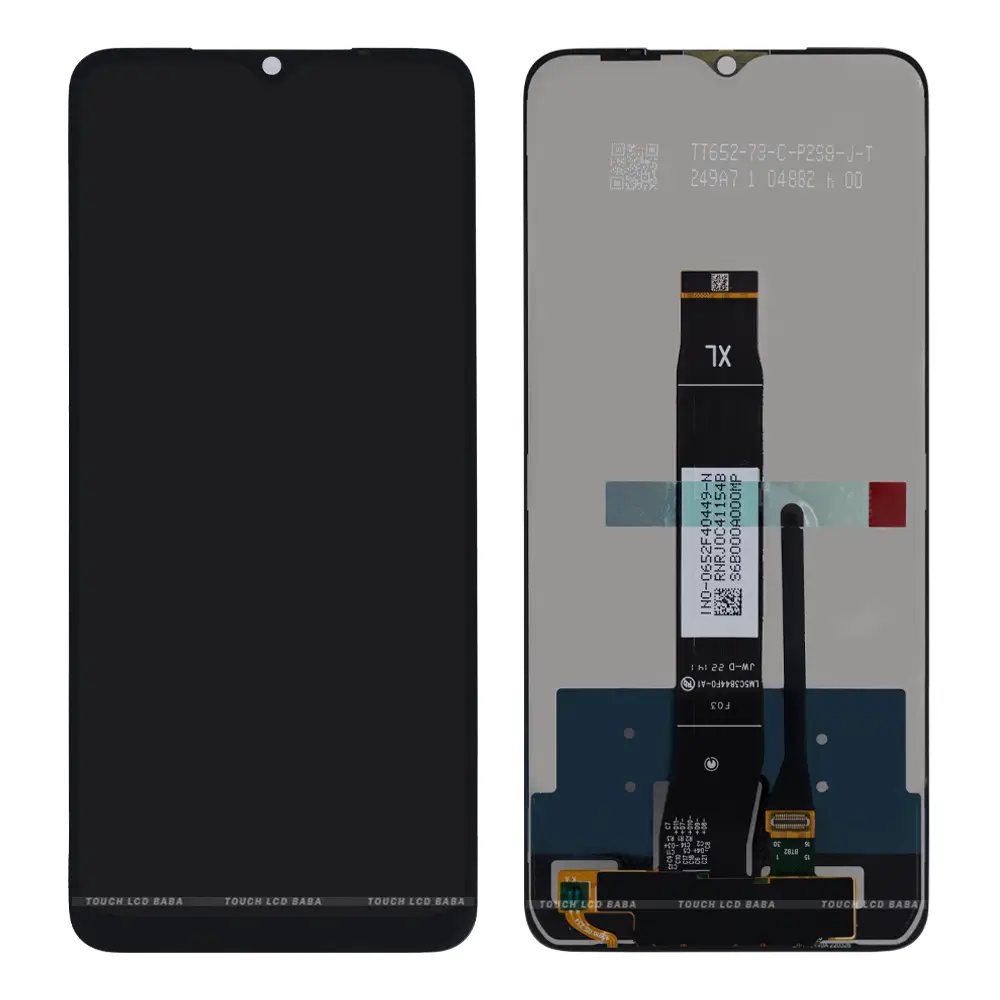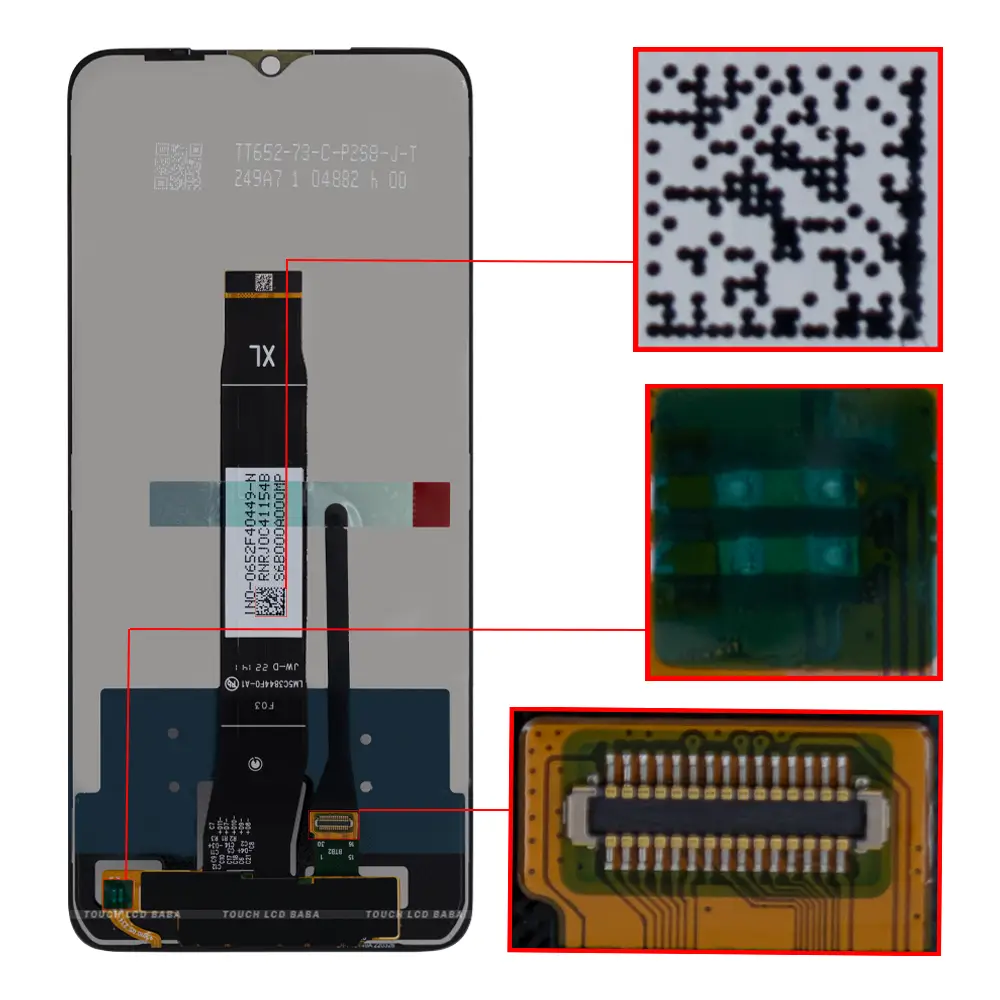 Shipping, Return and Refund Policy
All our products come with 30 30-day return, refund, and replacement guarantee. To return a product, It should be in the same condition we sent. You can't use or install the Redmi A1 display if you want to return it. For complete details about Shipping, Returns, and Warranty, please
click here.