If you want to purchase a 100% original display replacement for Redmi Note 11T phone, you've reached the right website. When dealing with a broken mobile display or touch screen glass, customers search tirelessly for display replacements online. During this journey, they visit many websites and get confused about what they should purchase. If you search for a product typically available in several different qualities, you'll surely get confused because you don't know about the complete picture.
The Redmi Note 11T display replacement has several different qualities, which is why the prices are different. Around 99% of websites sell duplicate products with various sugary names like a first copy, diamond quality, and OG quality. All these names indicate a duplicate product, and such products furnish 50% quality of the original display, and that's why their prices are low.
Mobile phone technicians often say the diamond quality display is the best, but that's a marketing tactic. Even the word diamond doesn't have to do anything with a display unit, but it is just an appeasing name to make you feel good. On this page, you can find complete information about Redmi Note 11T 5G display replacement and get answers to the most frequently asked questions and clear all the doubts from your mind.
What is a Redmi Note 11T display combo?
A display combo is a brand new unit consisting of the IPS LCD and the touch screen glass. Whenever you break the display or the touch screen glass, you must replace the display combo (both the display and touch screen). The display combo is also called a folder in the local market. Replacing a folder is very easy, and you can get it done anywhere because it's all about replacing the broken part with a new one. The installation hardly takes 30 minutes to complete.
You can understand the display combo as a new spare unit for future use. When customers break their original screens, they want to purchase another new original display, and that's the use of a combo. You should know that original displays always come from the OEM (Original Equipment Manufacturer), and such screens are 100 % identical to your original display. If you purchase a local display from the market, It is a duplicate product third-party manufactured product, and will never last long.
What is the difference between an original and a duplicate display?
The original and duplicate displays look similar but offer different quality output. Like anything else in the market, you can get different quality products depending on your budget; the same theory also stands true for mobile phone display replacements. All the original screens are costly, and duplicate screens are quite cheap.
Some customers become happy that they bought an original display for so cheap, but cunning vendors sell duplicate products with clever marketing tactics. Therefore, you should never assume that you are magically getting the best deals on original screen replacements because that's nothing more than daydreaming. Here are the major differences between both products :
The OEMs manufacture original screens, while duplicate screens are always third-party products.
A duplicate display's quality (colors, brightness, contrast) is around 50% of what you get with the original display.
The duplicate display takes shape using cheap and low-quality raw material, while the original display's material is top-notch.
OEM manufacturers make original screens for the company, and third-party manufacturers supply duplicates in the local market.
An original display lasts long, and a duplicate display breaks very easily (sometimes even inside the pocket).
You'll face strange issues with a duplicate display (like a touch screen working automatically) because there is no quality control on such products.
A duplicate display heats the motherboard and drains a lot of battery power.
If you purchase a duplicate display, you can use the phone, but you are inviting many future problems. Customers buy duplicate screens to save money and don't care about their device's health. However, you've to replace duplicate displays multiple times a year, and a single original display lasts for years. If you do the overall math, you'll repeatedly pay for duplicate products, which will finally cost more than the original product itself.
Redmi Note 11T 5G Display Specifications
| | |
| --- | --- |
| | This display combo is 100% original, tested, brand new, and suitable for Redmi Note 11T 5G, model 21091116AI. |
| | The Redmi Note 11T 5G display size is 6.6″, the display type is IPS Display, and the display resolution is 2400 x 1080 pixels. |
| | You get a 100% original product that consists of IPS LCD and touch screen digitizer glass. |
| | You can resolve all the display and touch screen glass related issues by replacing the combo. |
| | We test and verify each display for 100% flawless working before dispatch. |
| | We buy our stock from the OEM manufacturers to ensure a 100% original folder for our customers. |
| | These screens come from the same factory that supplies these to the parent company. |
| | You can easily test and verify the display quality before installing it permanentally. |
| | We back our products with a 30 days return, refund, and replacement guarantee. |
| | The Redmi Note 11T display combo is available in stock and shipping time is very fast. |
| | You can order the product using the Cash on Delivery or Online Payments (additional 10% discount). |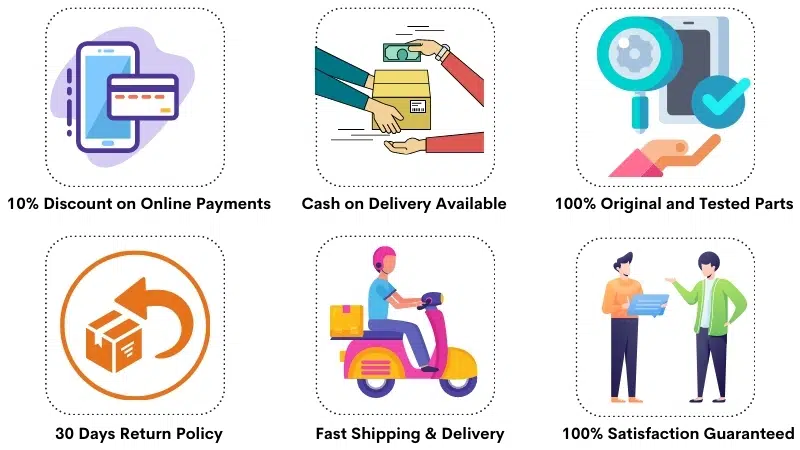 Frequently Asked Questions
Q: How much does it cost to replace a broken Redmi Note 11T display in India?
The price of a 100% original Redmi Note 11T display replacement is around Rs 3400-3600. If you buy a first copy screen replacement, the combo costs about Rs 1400-1600 in India, but you will not get the same original quality. The quality difference between an original and first copy display is around 50% and directly correlates with the price.
Q: I found a Redmi Note 11T display for Rs 1800-200, why is yours costly?
As outlined before, the price of a replacement display depends on its quality. All customers know that duplicate screens are cheap and originals are costly. If you visit a website that says that the original display is available for Rs 1800, later you'll get a duplicate display because the original display costs a lot more. Customers often get duped because of their unrealistic expectations and the greed for purchasing original products for throwaway prices.
If you purchase a display for a low cost, don't expect much from it because you'll be disappointed later. If you are not investing what it takes to purchase an original display, you'll surely get a counterfeit product, and local markets are a good example of this situation. You go to the market, try to find the cheapest deals, and then get a first copy/diamond quality display, a duplicate product.
Q: Can I use this Redmi Note 11T display combo in another model?
We've included this question because some customers assume this display is suitable for the Redmi Note 11 4G model. Before ordering this product, please ensure the correct model of your device because ordering the wrong product will result in additional products. If you are confused, please share photos of your phone with us on our WhatsApp support number, 9587954273, and we'll be more than happy to help you. Also, please don't assume anything because so many different models are available with similar names, so it is always better to seek our assistance if you are unsure about the model.
Q: Is replacing only the glass a good long-term solution?
Many customers tend to replace only the broken glass when their phone's inner display is fine. It means that only the top layer of glass has broken, and everything is visible on display. In such cases, customers often seek glass replacement services to save money, but that's not a long-term solution. If you restore the broken display, you get a refurbished display and don't get the original brand-new quality.
The glass replacement relies on using duplicate spare parts to replace the original glass. Your original display goes through several strenuous activities like heating, cleaning, and laminating. The original display's quality naturally degrades during the glass replacement process, which you can't avoid. Technicians use a duplicate glass worth Rs 50 to replace the original glass, and you are another drop away from damaging it again.
We've seen customers who have replaced the glass 5 to 7 times and still doing it because it costs less to replace the glass. Even if you pay Rs 600 to replace the glass and have already done it six times, you've paid Rs 4200, which is farther from the original display's cost. Therefore, always purchase the original display replacement because this one-time investment will save you a lot of hassle and quality issues.
Q: Can I test and verify the new Redmi Note 11T display without installation?
Yes, you can easily test the new display without installation, and all mobile phone technicians do this routinely. Some customers believe that verifying a display's perfectness is impossible without installing it, but that's not true. To test the new display, please follow these very elementary steps :
First, you need to dismantle the phone using the proper technique.
Then, open the necessary screws to access the motherboard section.
Find the old display's connection on the motherboard and gently eject it.
Connect the new display's flex cable in the right direction and turn on the phone.
You can test the new display like it's installed on your phone.
After testing and verifying the display, you can install it permanently on your phone.
Please note that it is unnecessary to paste the display or remove its screen guard to test it. Always keep the display in a brand new condition while testing it because you can't return a used product. Therefore, always test the product to your satisfaction and don't rush for installation immediately. Always test the display for at least 15 minutes, lock and unlock the phone several times and then install it on your phone.
Q: What if the new display breaks during transit? 
Any damage that happens during transit is our responsibility. First, we ensure packing the display with extreme care, and there is no chance of damage during transit. We wrap the display in bubble wrap and place it inside a hard plastic container. Then, that plastic container goes inside a hard corrugated box accompanied by additional thermacol. We eliminate all the chances of in-transit damage, and so far, we have got a 100% success rate.
For your safety, you can record an unboxing video, which will prove if you get anything out of the normal. We take full responsibility for any damage during transit, and we'll send a free replacement if your case is genuine and you've shared a proper unboxing video with us. We always want to help genuine customers and avoid all the forgery attempts.
Redmi Note 11T Display Photos
If you want to match the display to your mobile phone's display, here are the images showing the actual product you'll get. It is a complete display unit consisting of a display and touch screen glass. If you've any questions, please call us at 9587954273.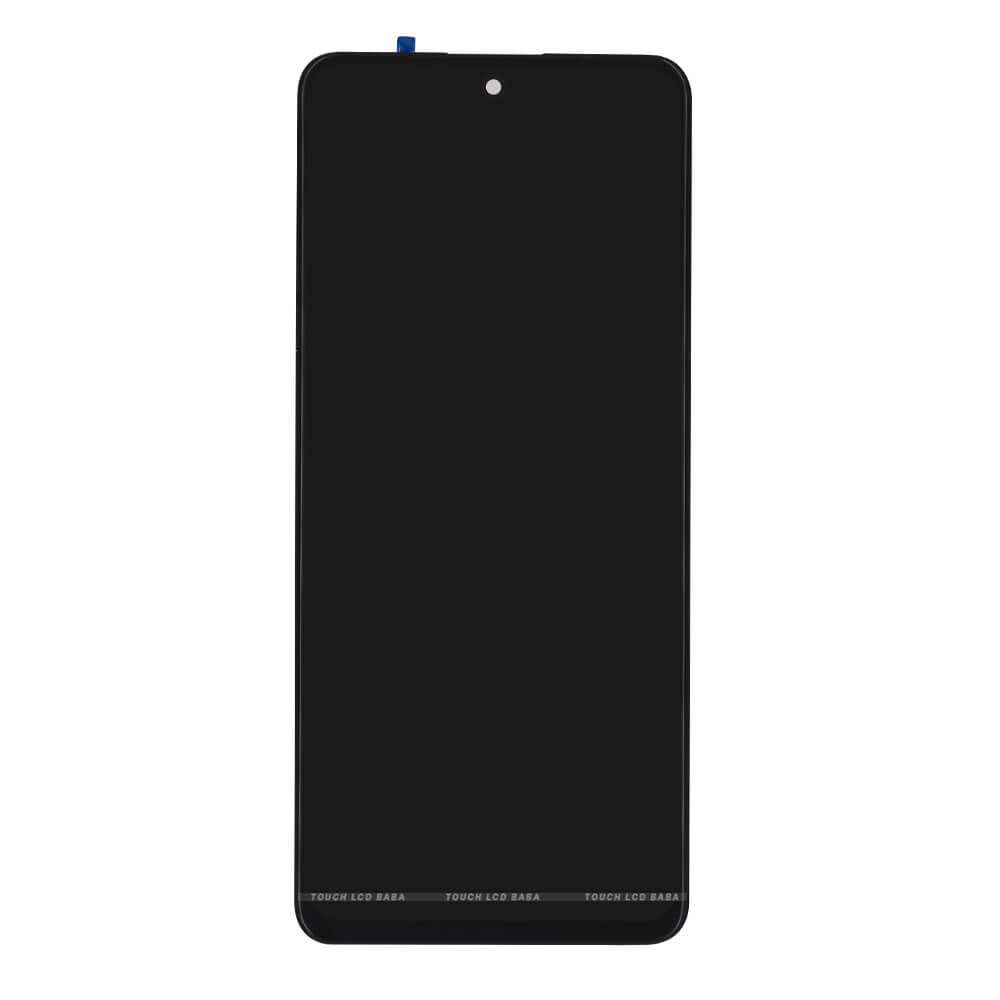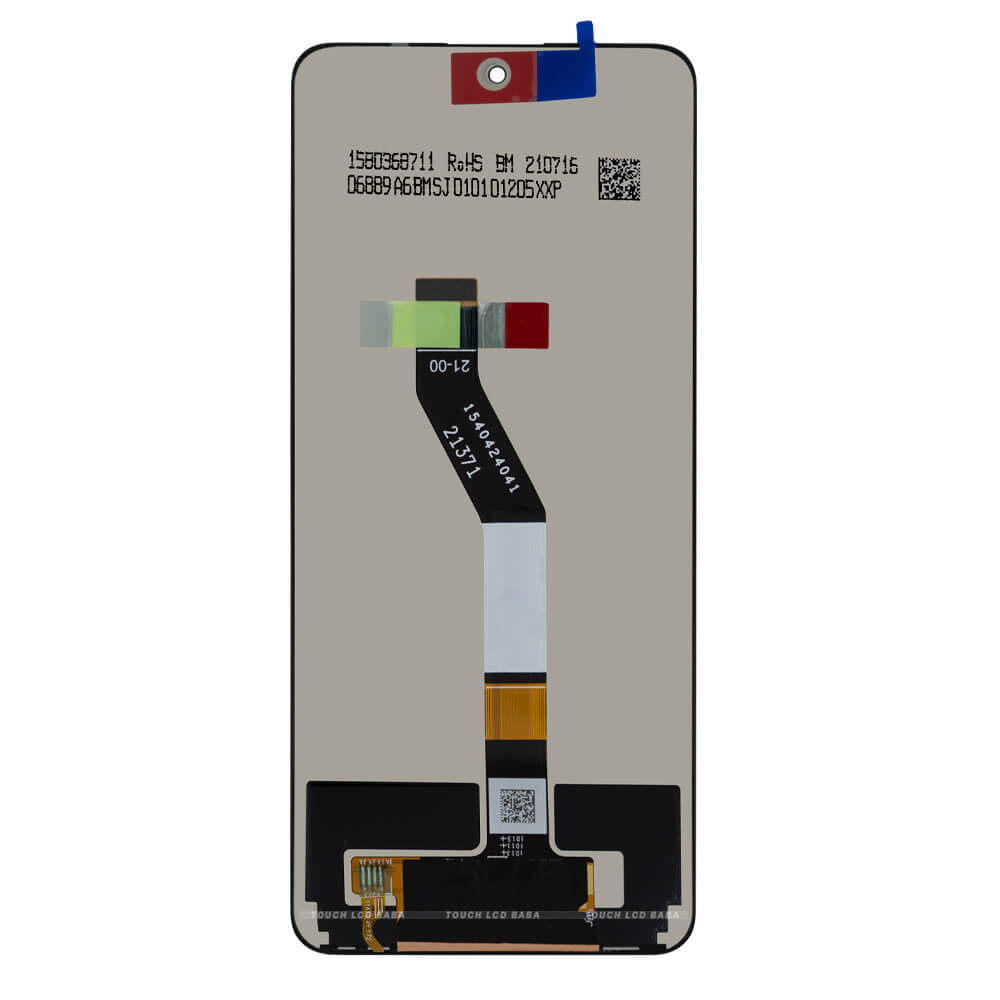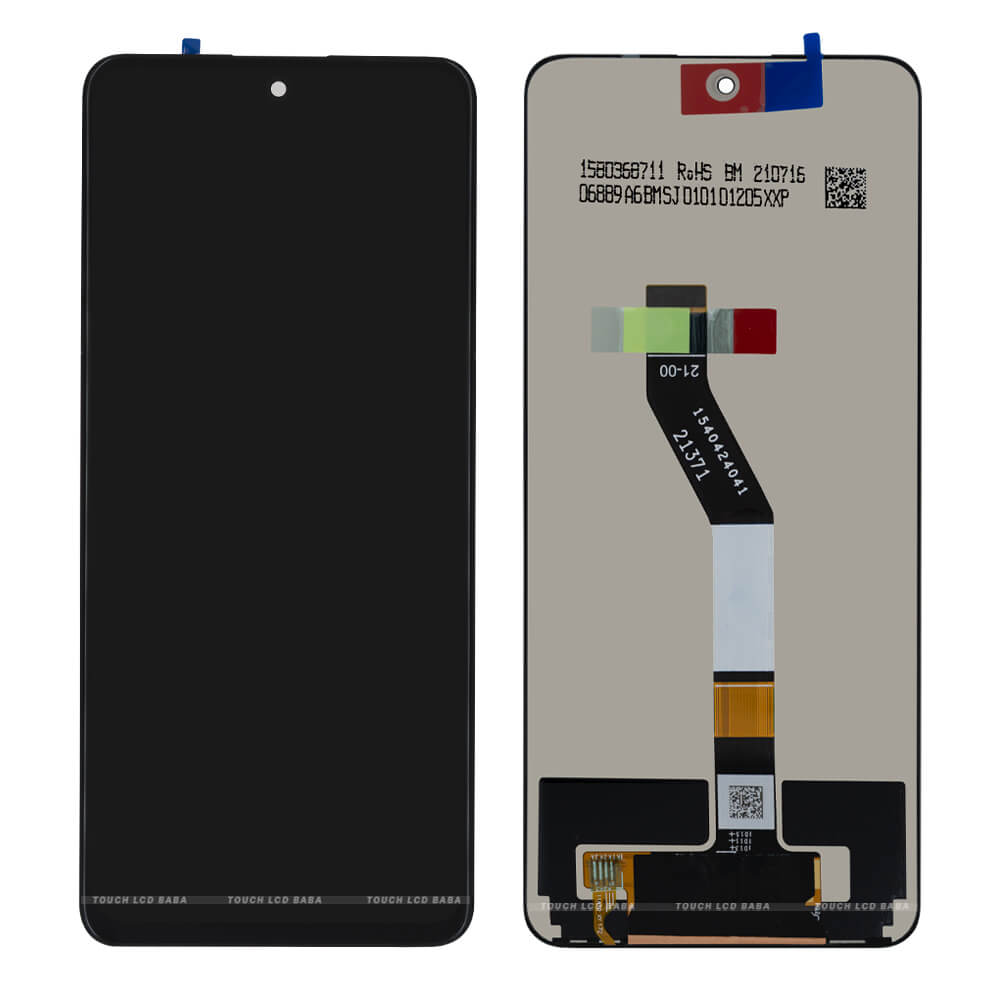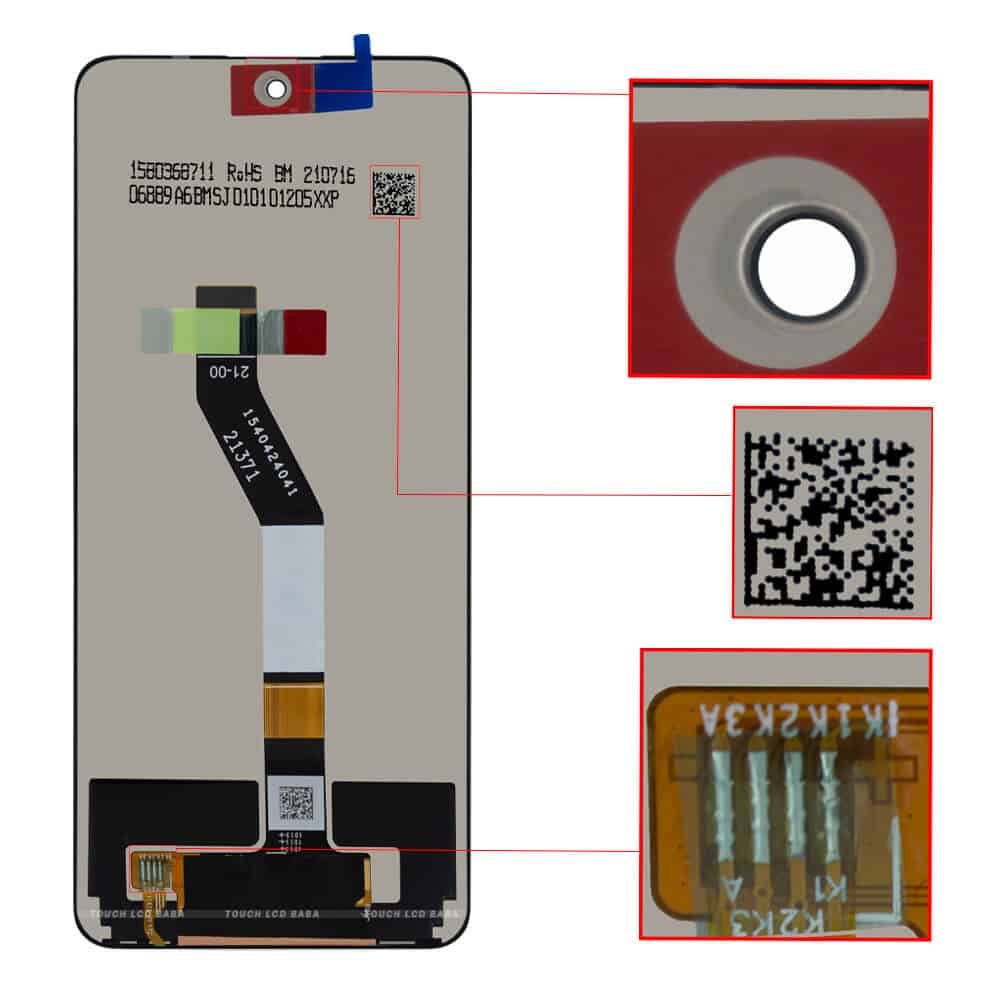 Shipping, Return and Refund Policy
All our products come with 30 days return, refund, and replacement guarantee. To return a product, It should be in the same condition we sent. You can't use or fix the Redmi Note 11T display if you want to return it. For complete details about Shipping, Returns and Warranty, please click here.