A broken display can be troublesome, and if you need a display replacement for Tecno Sky2 IN1 Pro, we can assist. On this page, you can buy a brand new combo of Tecno Sky 2 IN1 Pro, which is a perfect replacement for a broken display or touch screen glass. In Tecno In1 Pro, display, and touch screen, both parts get combined so you can't replace them individually. Please note that Tecno Sky2 and In1 Pro are the different names for a single model, so don't get confused.
In case you have damaged the display or the front touch screen glass and looking to replace this, you can do that easily with a new combo. The part which we supply is 100% Original, tested, and comes with a money-back guarantee for any defects. These days, all mobile phone combos utilize the folder technology. It means that display and touch screen glass both parts are combined, and you can't replace them separately. In case of any damage, you need to replace the display as well as the touch screen. As you can see in the product photos below, the display is attached to the touch screen and functions as a single unit.
Many people want to replace only the touch screen glass or only the display but that is not recommended as the display and touch screen is combined. If you try to find cheap solutions to the problem, you will run into more troubles later. For this reason, the best way to replace a broken combo is by replacing the entire unit of the display and touch screen.  Just purchase a new combo and head to a mechanic for installing it in your phone.
Product Description
| | |
| --- | --- |
| | The model name of this phone is Tecno Camon I Sky 2 also known as IN1 Pro. |
| | Tecno IN1 Pro display type is IPS and display size is 5.5-inch HD+ display with 720 x 1440 Pixels resolution. |
| | The combo offers 100% original colors, brightness and contrast. |
| | It is a complete unit of display and touch screen both. |
| | We test each combo for 100% perfect working before dispatch. |
| | We pack your products very carefully in plastic boxes to avoid any intransit damage. |
| | The combo comes with 100% replacement guarantee for manufacturing defects. |
| | The Techo Camon I Sky2 combo is back by our solid 30 days money back guarantee. |
| | The item is ready in stock and we can ship very quickly. |
| | Cash On Delivery Option Available. |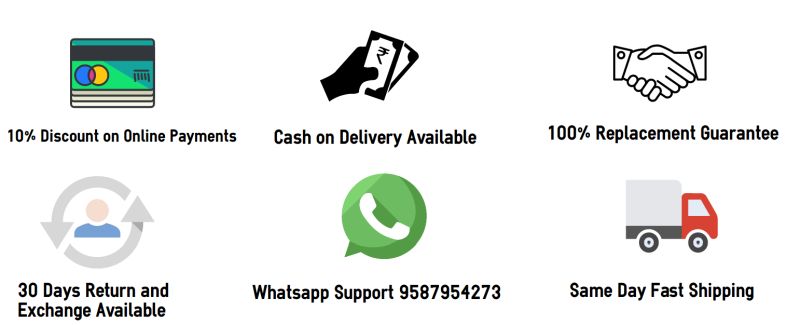 Product Description
Q: What is Tecno Camon I Sky2 display price in India?
A: The price for Tecno Camon I Sky 2 display is around Rs1800-2000. You also need to pay extra installation charges to the mechanic to fix the combo on your phone.
Q: Can I replace the display myself at home?
A: Yes, you can replace the display yourself at home as this mobile is very easy to repair. Simply open the phone, decouple the broken display, and fix a new one. That's all. If you are not sure about the basics of display replacement, please visit our Youtube channel, and you can find lots of videos there to understand how this works. Please also note that you will also need tools, hot air gun, and adhesives to fix the screen.
Q: Why am I having a hard time finding the display in the local market?
A: It depends a lot on the popularity of the particular brand in your area. Often, a brand is not very popular in a particular area, and thus, you will have a hard time finding its display locally because the wholesalers are not stocking this item. Still, you don't need to worry as you can order the display online and get it fitted by a local mechanic.
Q: How can I test the new display before fixing it permanently? 
A: Many customers believe that without fixing the display permanently, they can't know If it is working or not, but this is not true. It is certainly possible to test the display without fixing it permanently, and we call it testing in the open condition. You need to open the phone, disconnect the old display's connection, and simply connect the new display there. There is no need to paste the display permanently at this point. You can hold the new display in your hand and turn on the handset. The display will turn on as usual, and you can check everything before you fix.
Q: Do you provide glue or double tapes to paste the display?
A: We don't include the glue with your package by default. That is because most customers seek professional help to install the display. In case you want to add glue to your order, we can do it for no extra charge. Simply call our customer service and tell your order number to them. Please do it as soon as you have placed the order because once the product is shipped, we can't send the glue separately.
Q: What If I receive a display that is already damaged in transit?
A: We pack the parcels very carefully, using all measures to protect the display from in-transit damage. Still, our packages are insured, and we replace the product if any in-transit damage occurs. If you are anxious (which you shouldn't be), you can always take a video when you open the parcel and keep it with you as proof. In case of any issues, you can simply forward the video to our WhatsApp support number, and we'll be more than happy to assist you.
Q: Is it possible to test the display without fitting it? 
A: Some mechanics can misguide you that It is not possible to test the display without pasting it; however, It is not true. As outlined above, you can easily check and verify the working condition of the display before fixing it permanently on your phone.
Q: I bought the phone a week ago. Can I claim the broken screen in the warranty offered by the service center? 
A: No. It is not possible to claim the display in the official service center warranty. The warranty offered by them protects you against manufacturing defects, which happen automatically. It can't protect you from the loss happening after physical damage. To replace the display, you will need to pay the full amount.
Q: Can you please outline the basic steps to install the display? 
A: To install the new display, you need to follow these steps :
First, you need to remove the back panel and then open all the screws.
After that, remove the middle body of the phone and disconnect the old broken display's connection from the motherboard.
Then blow hot air using a hot air gun (or hairdryer) to soften the adhesive and take out the broken display from the front side.
Test the new display by connecting it to the motherboard temporarily.
When everything is working fine during testing, you can paste the new display using adhesive or double tapes.
These steps are quite easy but If you don't have the required skills and tools, simply visit a repairing shop and get it done for like Rs 150-200.
Shipping, Return and Refund Policy
All the products supplied by us come with 30 days return, refund and replacement guarantee. To return a product, It should be in the exact same condition as we sent. You can't use or fix the items If you want to return. For complete details about Shipping and Returns, please click here.