If you arrived here searching for the Tecno KE5 display combo, you are on the right web page. Touch LCD Baba offers a 100% original display for Tecno KE5 that you can use to overcome all the display and touch screen glass-related issues. It is easy to drop the phone and break the display or touchscreen glass, but finding the original spare parts in the local markets is tricky.
Customers often purchase duplicate display replacements from the local market in their city, but the quality of such products is never dependable. Customers who buy a display replacement from Touch LCD Baba either can't find the display in the local market or prefer purchasing only the original products. If you need a 100% authentic product, you'll appreciate the quality we offer on Touch LCD Baba.
What is the meaning of the Tecno KE5 display combo?
A display combo is a brand-new display unit that helps you replace a broken inner display or front layer of touchscreen digitizer glass. The combo consists of the display and touch screen digitizer glass. Mobile phone manufacturers combine the display and touch screen glass into a single unit for better colors and clarity.
You need a brand new display combo to overcome the damage when you drop the phone and break the display or the touch screen glass. We hope you now understand the purpose of a display combo and how it helps you reverse the damage. All the service centers also use display combos to repair broken phones.
What is the difference between Spark Go 2020 and KE5?
The naming convention of Tecno is confusing because two seemingly different model names refer to the same device. The phone's model number is KE5, and the model name is Spark Go 2020. Both terms refer to the same phone, but sometimes that creates confusion.
A customer calls us asking for the Spark Go 2020 model's display, and we say that the KE5 display is available. The customer thinks we are referring to a different model, but that's not true. So if you were also confused between these two names, both refer to the same model.
Tecno KE5 Spark Go 2020 Display Specifications
| | |
| --- | --- |
| | This display is 100% original, tested, and suitable for Tecno Spark Go 2020, KE5. |
| | Tecno KE5 display size is 6.52″, the display type is HD+ Incell TFT Display, and the resolution is 1600 x 720 pixels. |
| | You get a complete combo of the inner display and front layer of touch screen digitizer glass. |
| | This combo helps you replace a broken display, the touch screen glass, or both. |
| | We test each display for 100% perfect working before shipping it to the customer. |
| | You can enjoy the same colors, quality, brightness, and fluid touchscreen experience. |
| | We buy our stock from the OEM manufacturer who makes these screens for the company. |
| | We back our products with a 30-day return, refund, and replacement guarantee (In unused condition). |
| | You can always contact us at 9587954273 or Toll-Free number 1800-123-6231. |
| | The Tecno KE5 display is readily available in stock, and the turnaround time is very fast. |
| | You can order the product using Cash on Delivery or Onlne Payments (10% discount). |
Frequently Asked Questions
Q: How much does it cost to replace a broken Tecno KE5 display in India?
The price of a 100% original Tecno KE5 display replacement is around Rs 2800-3000. If you buy a duplicate first-copy display replacement, the combo/folder costs Rs 1300-1500 in India. The installation charges are extra and not included in the display's price.
Q: Is it a good idea to install the display at home?
We don't recommend installing the Tecno KE5 display at home without prior experience. A few customers try to replace the display at home without knowledge and face unforeseen issues. You should know that damaging a mobile phone display is very easy if you follow the wrong techniques to install the display.
As a newbie, you might not know how to connect the display to your phone's motherboard properly. You might also not know that pressure on the wrong parts of the display can damage it internally, and the display's flex is very delicate. Some customers overlook instructions, try doing things their way, and damage the products. Therefore, you shouldn't try the display replacement at home if you are not 100% qualified for that. Always seek a professional technician's help to be on the safer side.
Q: Why should I invest in the original display when duplicates are cheap?
If you purchase an original display replacement for Tecno KE5, you can use the display for much longer without any problems. You should know that original parts offer substantial long-term benefits, and you get the full value of the invested money. On the flip side, if you purchase duplicate products, you'll damage them way sooner and face additional issues with quality and touchscreen response. If you purchase a duplicate display (first copy), you'll surely face these problems :
Low brightness and dull colors on the display.
Laggy touch screen response.
Issues with Typing.
Overheating of the phone.
Battery Life issues.
A duplicate display impacts other parts of your phone because it is a local product made of the worst quality material. That's why you should always invest in original displays to avoid consequences. An original display offers loads of benefits, but you've to pay a little extra.
Q: How can I recognize the original Tecno KE5 display myself?
Many customers want to identify the original display themselves and ensure that they get the right product. Please note that identifying mobile phone screens by looking at them takes a lot of expertise and practical knowledge. As a retail customer, mobile phone technicians can easily mislead you by saying anything, so you should be cautious.
If you purchase a display online and then ask a local technician whether it is original or not, the technician will always mislead you. It is a malefic practice because technicians are losing their business to online sellers and anything you purchase online is a duplicate product for them. They know very well that the customer has an authentic item, but it is about saving their own business instead of being honest.
Therefore, you should judge the original and first-copy display by testing it on your phone's motherboard. An original display offers 100% perfect brightness, sharp colors, and a smooth touch screen experience as your stock display. On the other hand, a duplicate display will furnish 50% brightness of the original, dull colors and a very unpleasant experience. That's how you can judge a duplicate display yourself very easily.
Q: Who will install the display If I purchase it online?
You can purchase the original Tecno KE5 display from us, and we'll deliver the part to your doorstep. Then you should visit a nearby mobile repair shop to install the display. Please note that installing the display is easy and can be accomplished anywhere. Customers often worry about the installation and assume they will get a defective display that will not work.
Such negative thoughts shouldn't invade your mind because nothing much happens. We supply mobile phone screens only after testing them, and you also get a 30 days return, refund, and replacement period after delivery. The local technicians in your city purchase duplicate products from the wholesale markets in other states and get the same type of testing warranty. The difference is that the local vendors have duplicate products, and we sell original products.
Q: How much is the price difference between an original and a first-copy display?
The original display costs around Rs 3000, while the duplicate one costs around Rs 1500. The quality difference between both products is also massive and correlates with the price difference. Please note that the original display isn't available for cheap. Many vendors lure customers by saying they have the original display for Rs 2000 and then selling them the duplicate one. Therefore, please don't fall for such traps because you'll end up paying more money for a product that is available for cheap.
Q: Is it possible to test the Tecno KE5 display without installing it?
Yes. You can easily test the display without installing it, and open condition testing is the gold standard of mobile phone repair. You can easily test the new display by connecting its flex cable to your phone's motherboard in an open condition without fixing or pasting the display. After connecting the display to your phone's motherboard, turn on the phone, and you can test the new display as it is installed.
By testing the display in an open condition, you can determine the working condition of the new display in advance. After verifying and testing the display, you'll feel more confident because you already know everything is in order.
Tecno KE5 Display Photos
If you want to see the actual product photos, please look at the images below for reference. These images represent the real Techno KE5 display combo you'll get after your order. For any questions, please call us at 9587954273.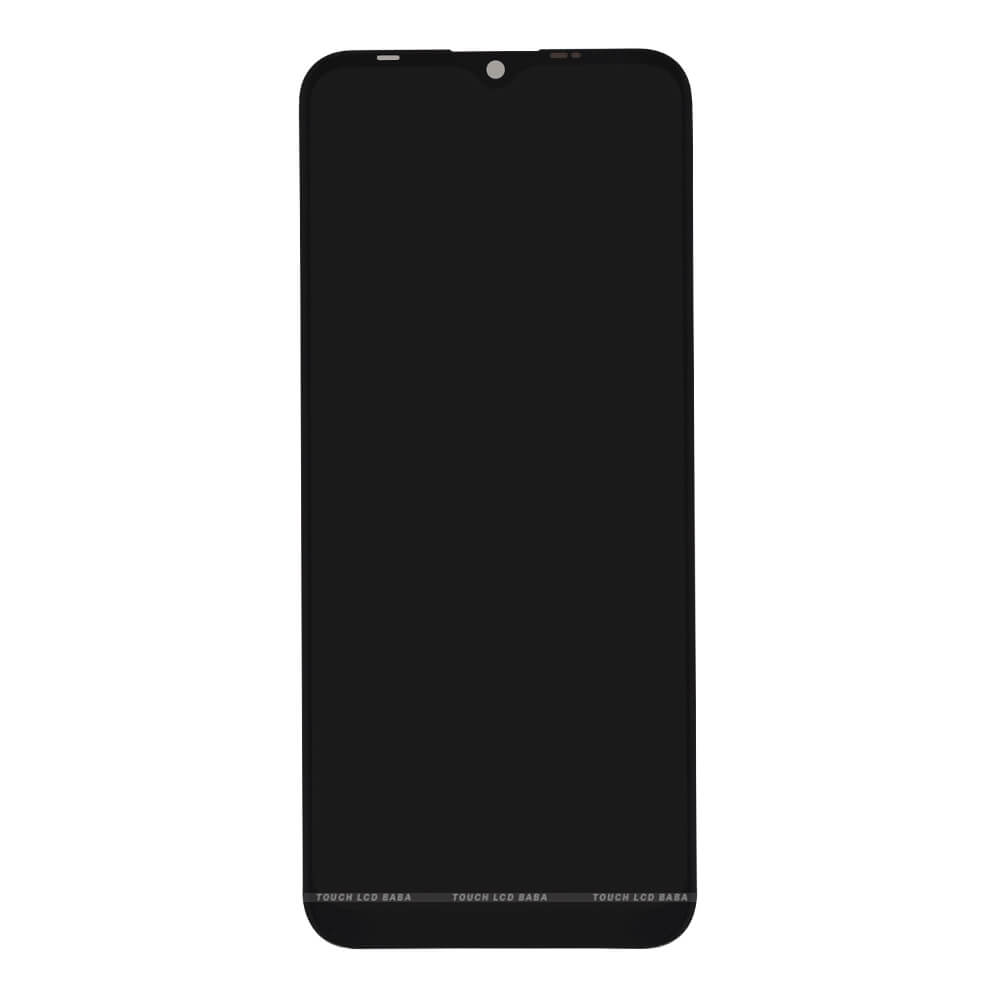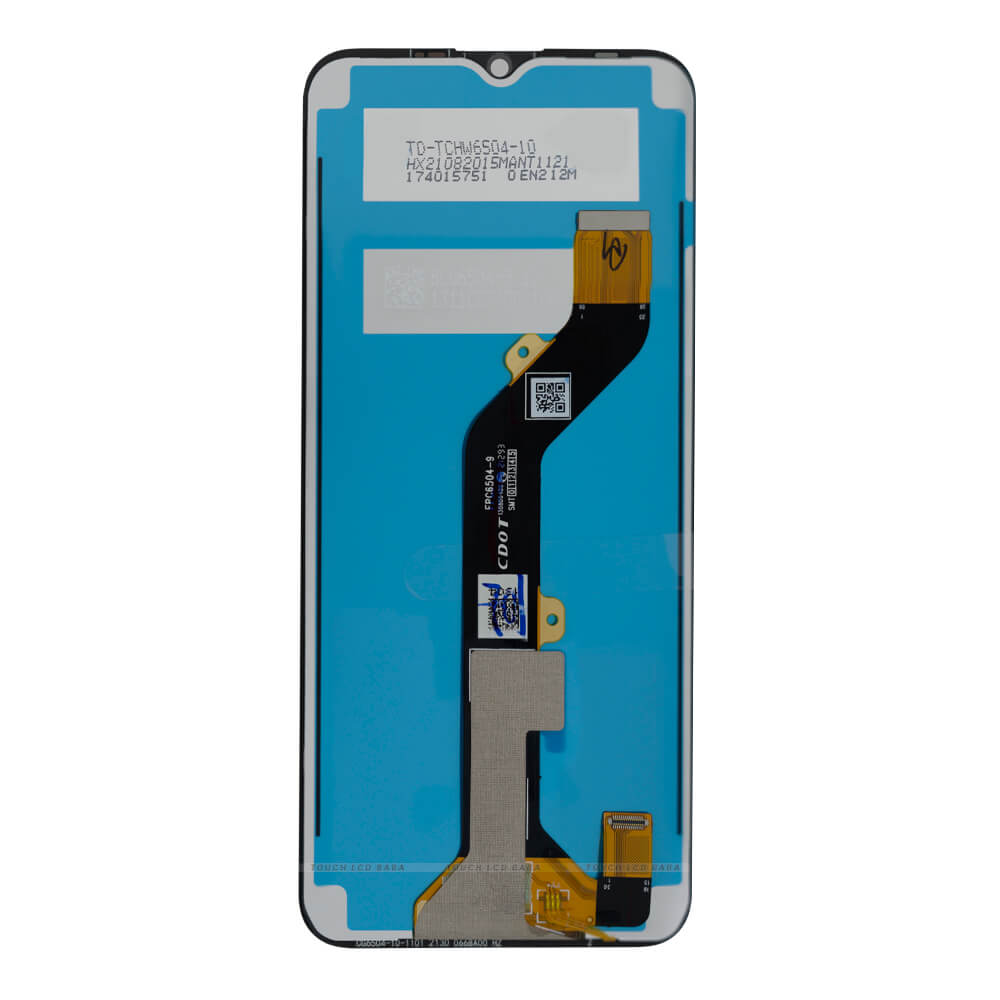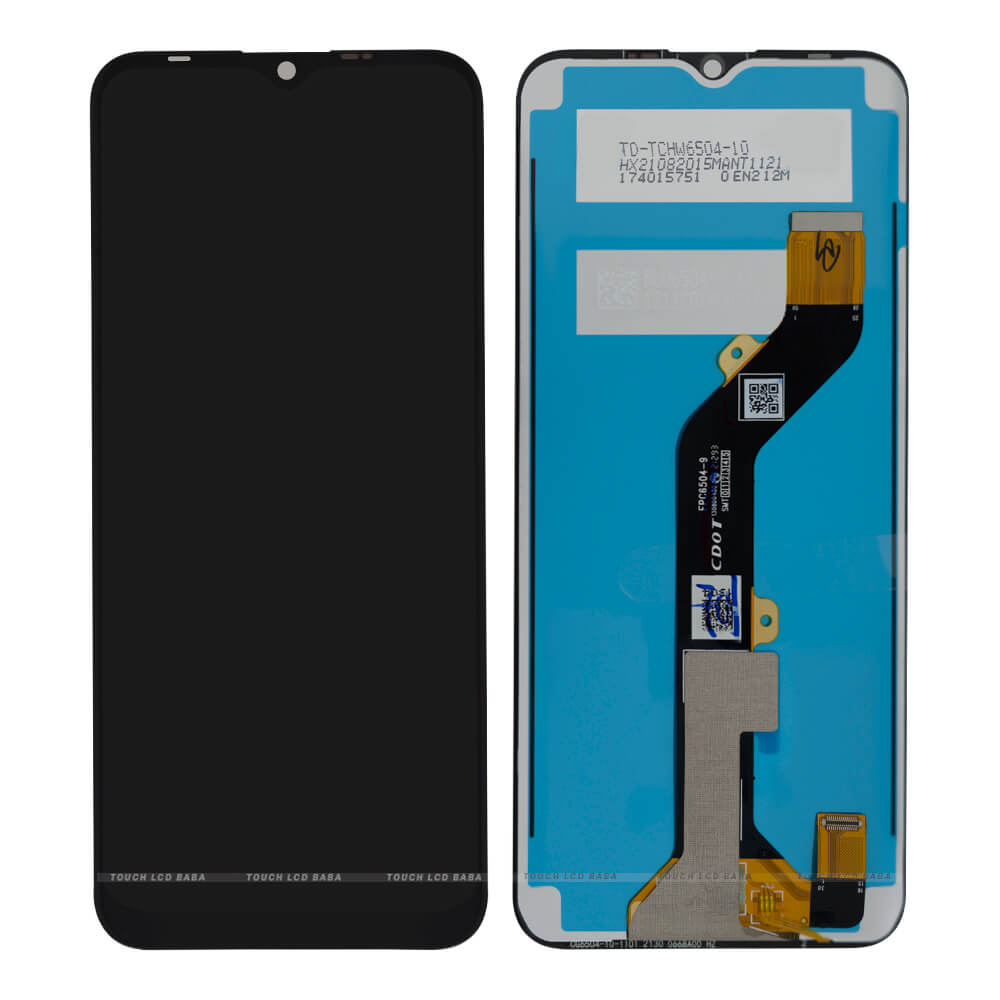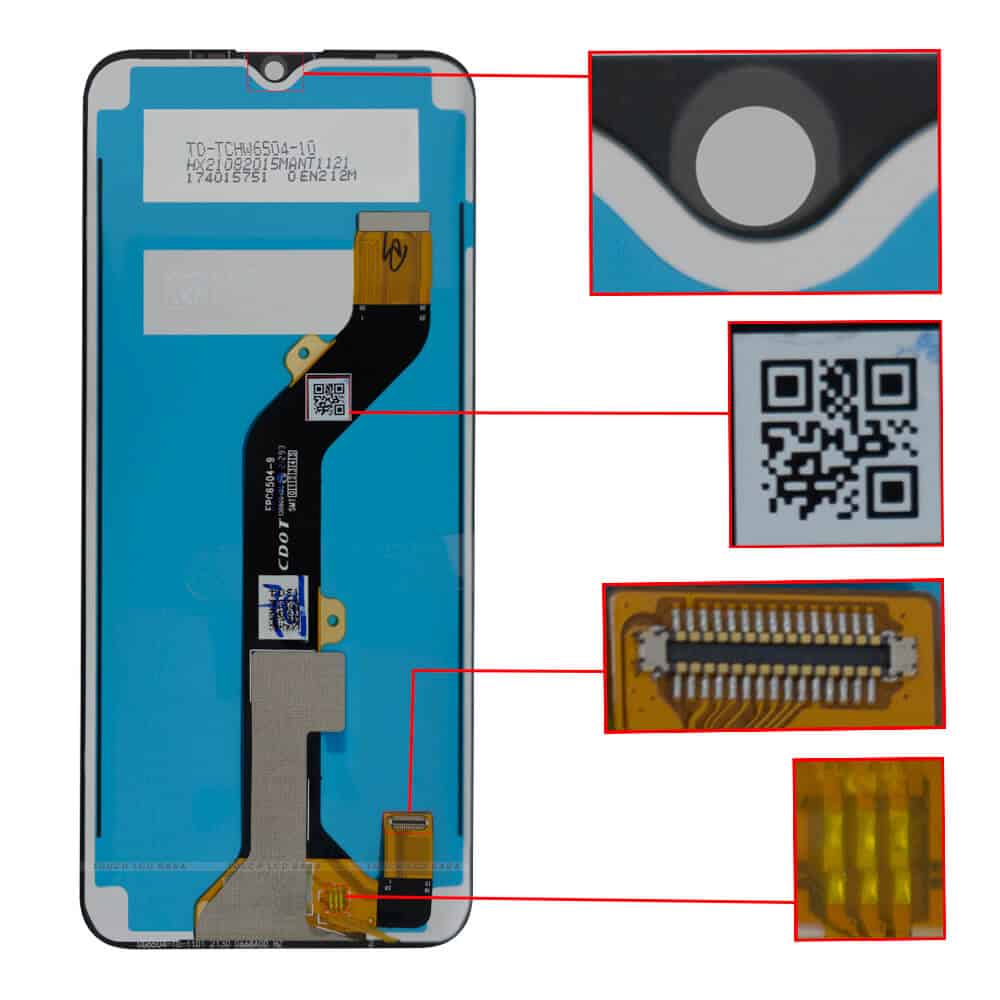 Shipping, Return and Refund Policy
All our products come with 30 days return, refund, and replacement guarantee. To return a product, It should be in the same condition we sent. You can't use or fix the new Tecno KE5 display if you want to return it. For complete details about Shipping, Returns and Warranty, please click here.