Tecno Pova is an extremely popular device, and on this page, you can purchase a 100% original and brand new display replacement for Tecno Pova. Tecno Pova phone is bigger, and hence if you've small hands, you can't hold it properly in one hand, which amplifies the chances of accidental damage.
So many customers have bought this phone because of its features and excellent battery life. The battery life is a big factor when customers purchase budget-friendly phones in India, and Tecno Pova is a winner in that segment.
When the phone slips from your hands and clashes with the ground, the display or touch screen digitizer glass will momentarily break. The Tecno Pova display damage is disheartening, but it is unavoidable.
If you are having a lucky day, the phone will stay safe after the damage, and only the protective glass will break. Otherwise, you'll observe some scratches on the main touch screen glass. In more severe cases, the damage can pass to the inner display and cause black spots or a complete blackout of the display. If the phone is no longer usable, you should replace the broken display as soon as possible.
Tecno Pova Display Specifications
| | |
| --- | --- |
| | This display is 100% original, tested, and suitable for Tecno Pova, model number LD7J. |
| | The Tecno Pova display size is 6.78″, the display type is IPS LCD and the resolution is 720 x 1640 pixels. |
| | You get a complete combo of display and touch screen digitizer glass merged into one. |
| | All the problem related to the display and touch screen glass can be easily resolved with a combo. |
| | Our technical team tests each display for 100% flawless working before dispatch. |
| | To test a display, we use the actual motherboard of Tecno Pova to simulate the testing process. |
| | We can deliver the display to your doorstep anywhere in India. |
| | We back our screens with a 30 days return, refund an replacement guarantee (in unused condition). |
| | This display supports all variants of Tecno Pova and we've tested and verified this. |
| | The display is readily available in stock and shipping time is very fast. |
| | You can order the product using Cash on Delivery or Online Payments (10% additional discount). |
What is the use of a Tecno Pova display combo?
A Tecno Pova display combo is the only way to replace a broken display or touch screen digitizer glass. A combo refers to a unit of inner IPS LCD and the front layer of touch screen glass. When these parts are combined, they form a single unit called combo/folder. This display unit comes assembled in a brand new phone, and after damage, you need a new display unit, and that's the use of a combo.
Please note that all mobile phone screen replacements are not equal in quality. That's why you'll find massive price differences, which are very normal in this industry. As we offer 100% original display replacement, the price is high, and if someone else offers a duplicate display, the price will be half of ours. That's normal, and you should think that you got the original display for a half-price because that's just an imagination, nothing else.
What are the available methods to replace a broken Tecno Pova display?
Several different methods exist to replace a broken display, and you can choose one of them depending on your budget and preference. Some customers want to purchase the lowest quality screens for a low price, but at the same time, some customers want precisely the same display as came with a brand new mobile phone.
The first option is to visit the official Tecno service center to replace the display and get an original display for yourself. However, the service center doesn't exist in all the locations, and customers living in remote areas can't utilize this method. The availability of spare parts is limited, and you will not get the desired product instantly. You might need to wait for some days before the display arrives, and the price might not fit your budget.
The second option is purchasing a duplicate display from the local market, and many customers opt for this option. You can quickly replace the display, but the quality of duplicate screens is very poor. A duplicate display of Tecno Pova costs around Rs 1600-1700, but it doesn't last long. You'll need to purchase another display within a month, resulting in repeated expenses. If you want to buy for the lowest price, including installation, this option is good.
The third option is to purchase the Tecno Pova display online, but you'll find that 99% of sellers also sell duplicate screens online. We at Touch LCD Baba deal only with original screen replacements, and that's why our prices are not low. It is not possible to sell original screen replacements for competitive prices because the manufacturer supplies products to us at a high price. If you want to purchase a 100% original display, you'll love our offerings.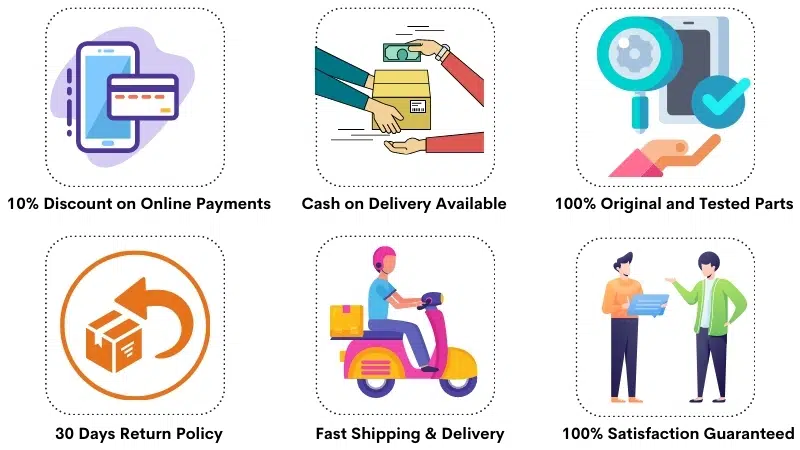 Frequently Asked Questions
Q: How much does it cost to replace a broken Tecno Pova display in India?
The price of a 100% original Tecno Pova (model number LD7J) display replacement is around Rs 2900-3000. If you buy a first copy screen replacement, the combo costs Rs 1400-1500 in India. The installation charges are extra and should be paid to a technician of your choice.
Q: How can I identify that you supply a 100% original display?
Customers often have trust issues, and even when we assure them that the display is 100% original, somewhere in their minds, a skeptical doubt remains. Please note that the original display's quality speaks for itself, and if you test an original and a copy display side-by-side, you'll notice a 50% difference in quality. It is not like someone can sell a copy screen replacement to you and say it is an original one.
Because when you test the display before installation, you can easily catch a copy display, and that's the best way to identify it. We invite our customers to order our products and test the display themselves to assert the quality yourself. To back our claim, we offer a 30-day full refund policy on all our products so that you can buy with confidence.
Q: Should I go for only the glass replacement?
The only glass replacement is a popular option because it is cheap and allows you to reuse the old display. If only the touch screen glass has broken and the inner display is safe, you can try your hands on glass replacement. The glass replacement is not the industry-standard solution but a makeshift solution to repair the old display.
A mobile phone technician will take off the broken glass from your phone and replace it with a duplicate glass. The whole process takes around 2 hours, and if the glass replacement is successful, you'll have a working phone but with a compromised display. Glass replacement has now become easier. Still, the quality of replaced glass is nowhere near the original quality.
After replacing the glass, it is now easier than ever to damage the phone again because a duplicate touch screen glass is very weak and breaks again. If you don't want to enter into a loop of repeated glass replacements, you should consider purchasing an original display combo.
Q: How to test a Tecno Pova display without installing/pasting it?
When we ask our customers to test the display without installing it, they ask how it is possible with surprise. It is not true that you must install the display to test it because the open condition is very helpful in this case. Open condition testing means testing the display without pasting/fixing it on your phone. To do that, please follow these steps :
First, you need to open the phone and eject the old display's connection from the motherboard.
Then connect the new display's flex to the same place where you took off the old display's connection.
Please note that you must connect the display in the right direction. Don't connect it in the reverse direction.
Turn on the phone, and you can test the new display as if it is installed on your phone.
You should test the display for at least 10 minutes and lock-/unlock the phone several times.
Hopefully, the testing will complete successfully because we also test and verify the product's quality before shipment. If you face any issues, our 30 days return, refund, and replacement policy protect you.
Q: Can I use the same display in Tecno Pova 2?
No. This display is not suitable for other models of Tecno, and you should never buy a display based on assumption. Even if two models' displays look similar, the version number can be different, and you'll face issues.
Q: Can I return the display in case of any issues?
Yes. You can return the display in case of any issues before installation. During testing the display before installation, you can initiate a return request if you face any problems whatsoever, and we'll process it immediately. Please note that it is impossible to return a product after installing it on your phone.
Q: Where can I install the display If I buy online?
You need to seek a professional technician's help to install the display. You can easily find a technician in the local market, and they typically quote around Rs 200-300 to install the display on your phone. It is very convenient to install the display because many technicians are easily accessible and looking for such jobs.
Tecno Pova Display Photos
If you want to see the actual product photos of the Tecno Pova display, please refer to the below images. If you've any questions about the product, please contact us at 9587954273.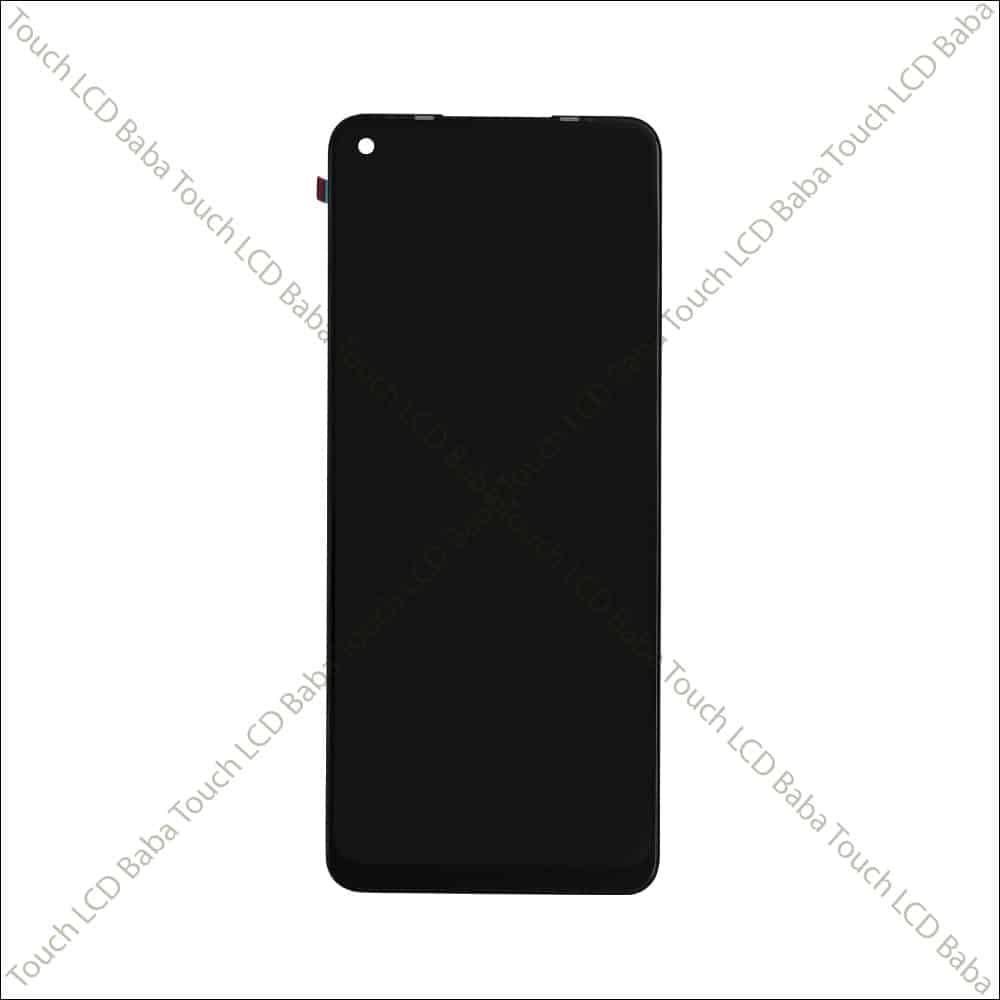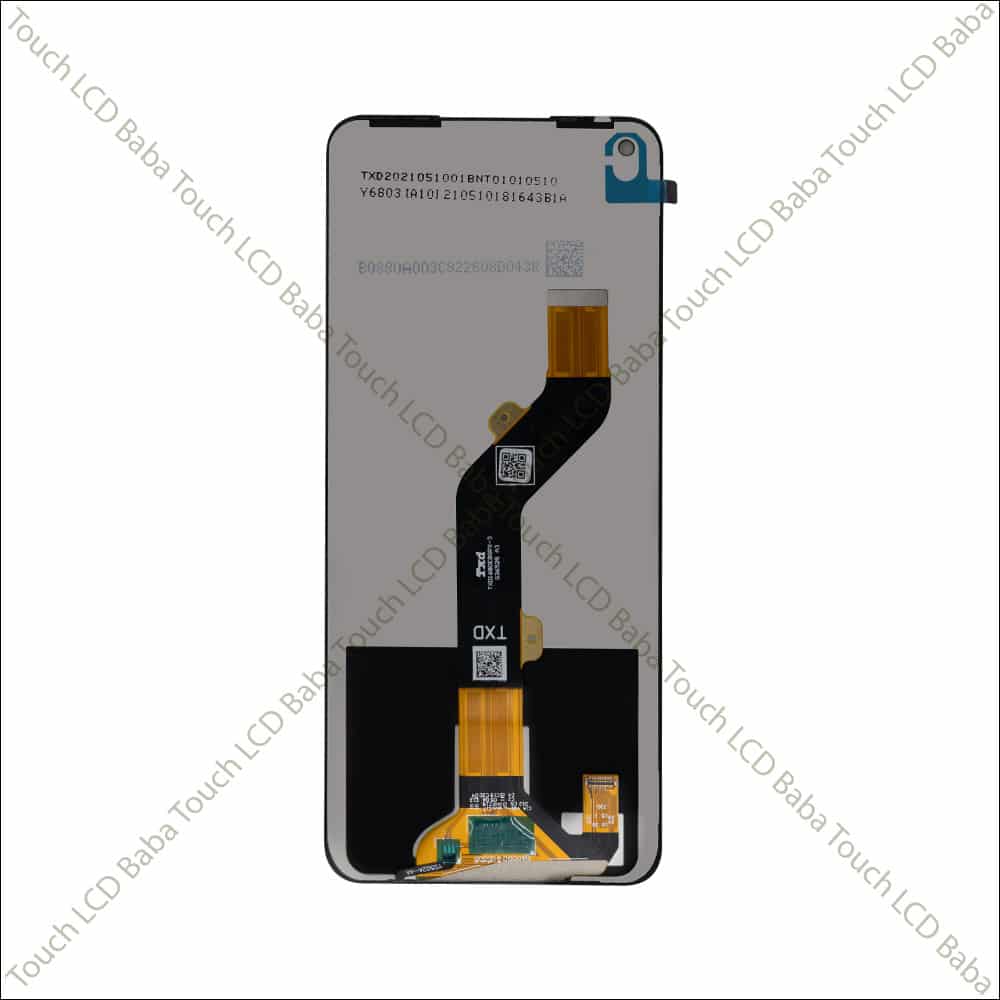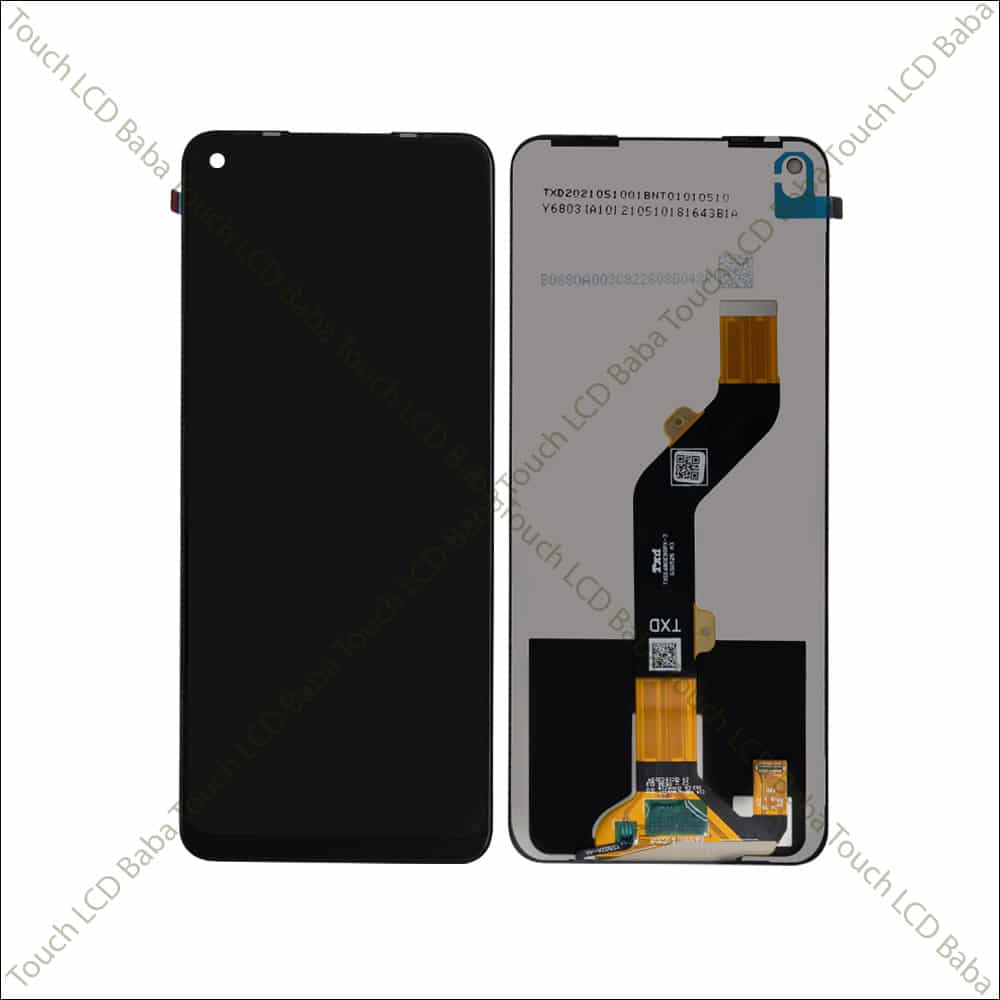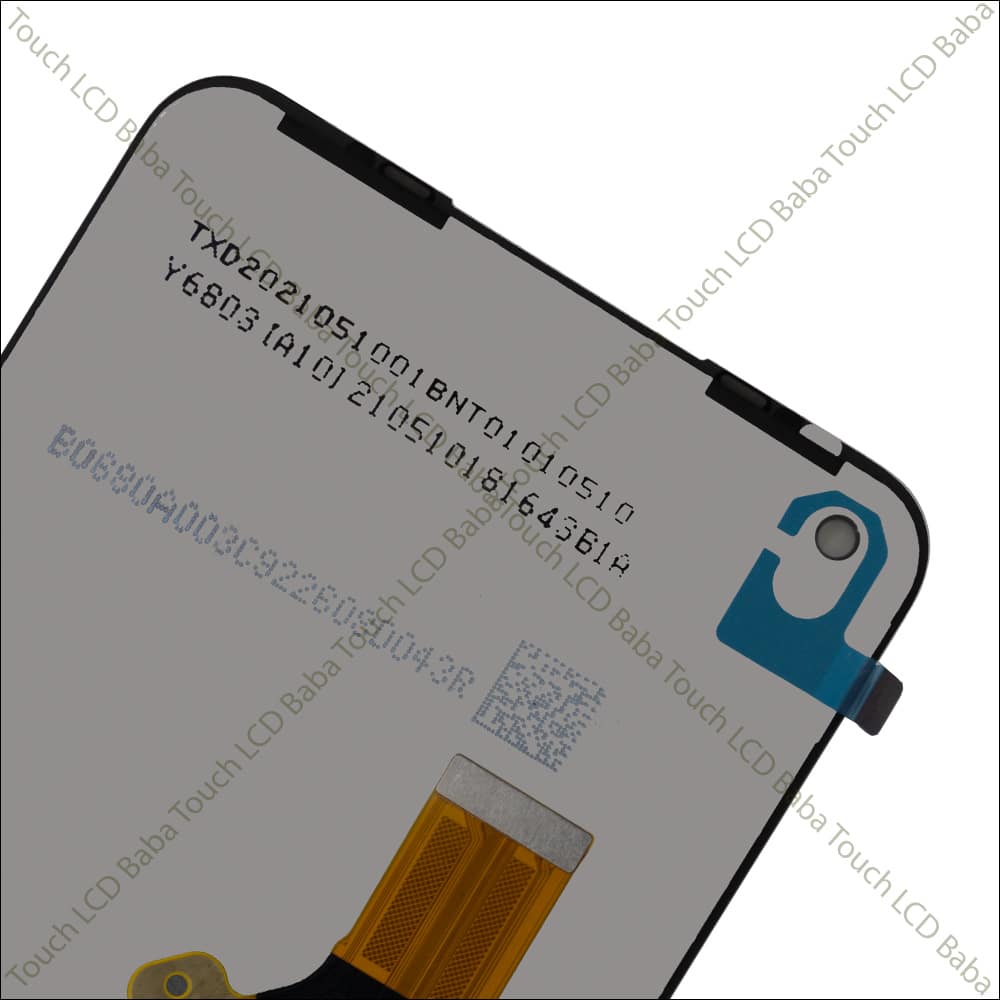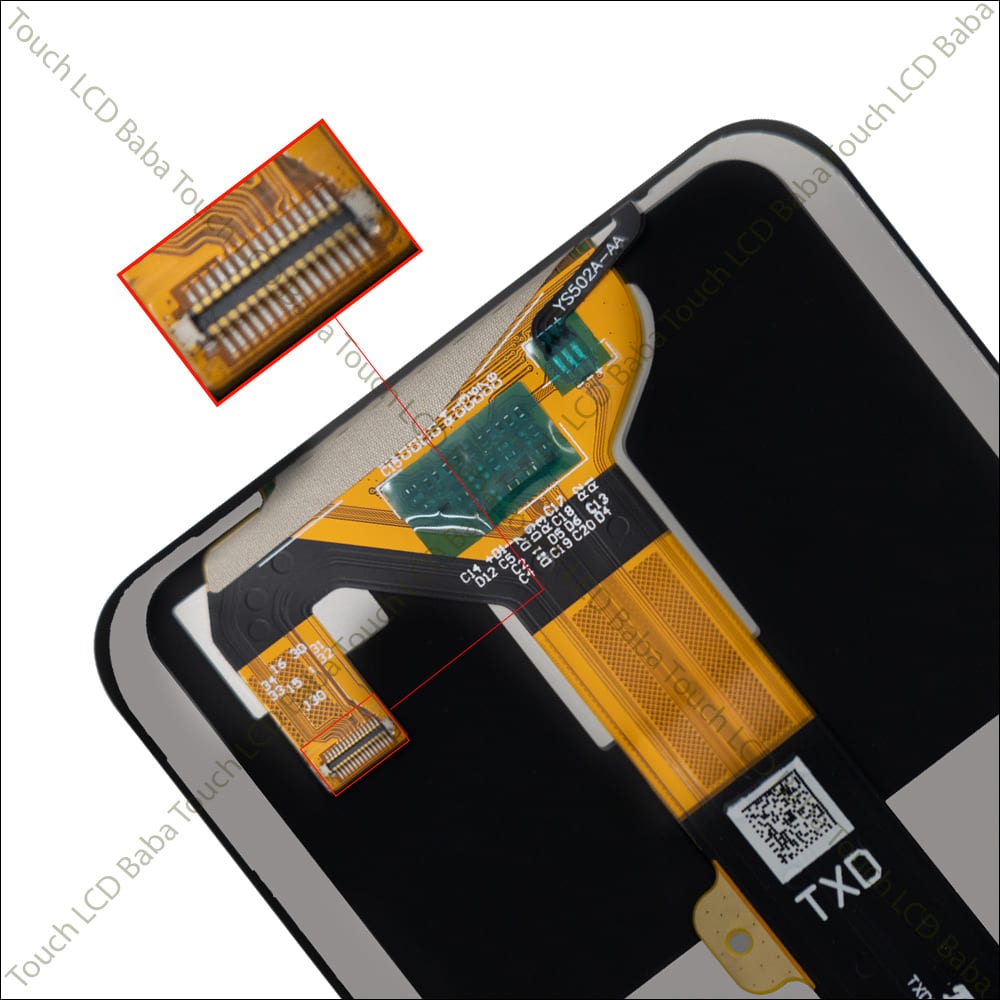 Shipping, Return and Refund Policy
All the products supplied by us come with 30 days return, refund, and replacement guarantee. To return a product, It should be in the same condition as we sent. For example, you can't use or fix the new Tecno Pova display if you want to return it because only unused screens are eligible for a return or replacement. For complete details about Shipping, Returns and Warranty, please click here.