If you lost your IQOO Z6 5G display and want to replace it with an original display, Touch LCD Baba offers a 100% authentic display replacement for your phone. You can use this product to replace a broken display or touchscreen glass to restore the pristine original condition of your device easily. Please note that original screen replacements don't cause quality degradation, which is their most significant advantage.
It would be best if you didn't rush to the local market to search for display replacements because you are bound to get duplicate screen replacements for high prices. Most customers go through this pain when they invest the needed amount in the original display, but a mobile phone technician dupes them with a duplicate display.
What's wrong with duplicate screen replacements in the local market?
We don't say that it is wrong to purchase duplicate screens when your budget doesn't allow investment in original screens. But it isn't very good when you pay the necessary price for the original display, and all that money goes down the drain. That happens in around 50% of cases when a shopkeeper will confuse you between 2-3 different qualities and extort money.
Have you ever faced a situation when a shopkeeper showed three different quality screen replacements in different packaging and asked for different prices? This segmentation is not real but dupes you into buying the wrong products. All these screens are almost identical, but the different packaging is to confuse you, and you'll probably go with the best quality but still get the same duplicate product.
The local market should be your first choice if you're not concerned about the quality and if anything is good for you. You'll get quicker service in the market, and installation service is also easily available. Generally, a technician makes Rs 200-300 on a display and another Rs 200 on installation. If you deduct this from the amount you are paying, you can know the product's worth they installed on your phone.
How to easily distinguish between original and fake screens?
It is elementary to distinguish between an original and duplicate display if you have experience. We have been working in the biz for more than ten years, and by looking at the display, we can easily tell whether it is original or a copy. That's because we've handled countless screens and have practical experience.
However, for a newbie (a typical customer), it is not possible to correctly identify the product because so many variables are involved. Still, you can easily judge a duplicate product if you test it on the motherboard. If you try a duplicate display on the motherboard, its dull brightness and pale colors will loudly tell you that it is a duplicate display.
If you swipe your finger over the edges of a duplicate glass, it will be so slim and rough. You'll feel like this glass will break very easily on the next drop. Now, follow the same process with your broken original display's glass, and you'll feel the difference, but it will be thick and buttery smooth. Always check the display quality before installation, and never let a technician decide your phone's future.
IQOO Z6 5G Display Specifications
| | |
| --- | --- |
| | This display is 100% original, tested, and suitable for IQOO Z6 5G, and the model number is I2127. |
| | The IQOO Z6 5G display size is 6.58″, the display type is IPS LCD (Full HD+), and the resolution is 2408 x 1080 Pixels. |
| | You get a complete unit of IPS LCD and touchscreen digitizer glass merged into one. |
| | It is easy to resolve all the display and touchscreen issues by replacing the display combo. |
| | We carefully examine each display for 100% excellent working before shipping it to our customers. |
| | You don't have to rely on our testing because you can also test and verify the working condition of the display. |
| | To test the new display, you don't need to paste or install it on your phone, but open-condition testing is easily possible. |
| | We buy our stock from the OEM manufacturers to ensure 100% original quality for you. |
| | We pack products safely in hard plastic boxes to avoid any transit damage. |
| | Our delivery service is available all over India, and you will also get the tracking details. |
| | You can order the product using Cash on Delivery or Online Payments (10% additional discount). |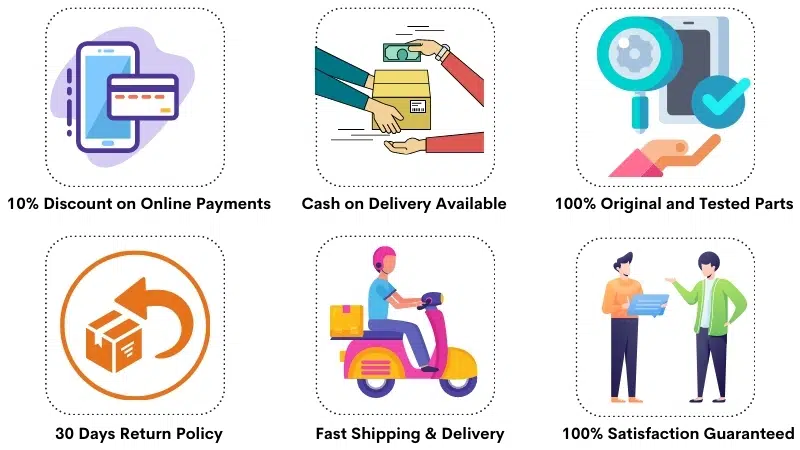 Frequently Asked Questions
Q: How much does it cost to replace a broken IQOO Z6 5G display in India?
The original IQOO Z6 5G original display replacement costs Rs 3200-3500. You can buy duplicate/compatible screen replacements from the local market for around Rs 1800-2000, including installation, but the quality of such products is terrible. A duplicate display doesn't equate to the original display's quality because it is a low-quality product.
Q: Why IQOO spare parts aren't available in the local market?
IQOO is an emerging brand; many technicians don't know about this model. If you inquire about this model's display in the market, most mobile phone technicians don't know about this model. Many would even dismantle your phone and try different screens to resolve the puzzle, but that rarely succeeds. It would be best never to allow anyone to experiment with your phone because that can also adversely affect your phone's motherboard.
If you are facing trouble finding a display replacement in the local market, you can easily order it online. After delivery, you can take the spare part to a technician for installation. Please note that buying from Touch LCD Baba is only beneficial if you don't want to compromise the display's quality in any way and need 100% original colors, brightness, and touchscreen smoothness.
Q: Are you sure this display will work will the IQOO Z6 5G model?
Customers are often skeptical that the newly supplied display will not work with their phone because they tried the best technician in the local market, and even he failed on that. Well, that's perfectly normal because if a proper version's display isn't available in hand, no one can make it work. Mobile Phone screens have so many different versions that a single entity can't stock all the screen replacements. One shop will have one brand's screen, while the other might have a better hold on other brands' screens.
We have sold countless IQOO Z6 5G screens and never had any complaints or incompatibility issues. That's because we test the display replacements on a real motherboard of IQOO Z6 before shipment and rule out any chance of a non-working display. If you've tried all the options and returned disappointed, you can order from Touch LCD Baba for a pleasant experience.
Q: Can I open the parcel without payment to test the display?
We don't allow open deliveries in any condition for any customer, and if you want to take away the content without payment, that's not possible. If open delivery is your essential requirement to place an order, we are sorry, but we can't fulfill what you want. You can gladly order from the vendor who provides open delivery as per your desire.
Some customers feel that a delivery person or the seller will do whatever they want. A handful of customers would even say that first, they will install the display, and only then they would pay. We humbly suggest such customers keep their money tight and utilize it when needed in an emergency. We don't need their orders because we are 100% happy with genuine legitimate buyers who understand the real aspects of a business.
Q: How do you protect my money If the display doesn't work?
This question makes sense and we protect all customers with a 30 days return, refund, and replacement period. If you face any issues while testing the product, we'll provide a free replacement or a refund to you. Please note that we supply strictly tested parts so there is no chance of receiving a defective or non-working product from us.
Still, you can always try the product before installation and if you face any issues, you can always contact us. Please maintain the original condition of the display and don't modify it in any way. Always ensure that you don't play with the screen guard, don't remove any protective films or stickers, and don't paste the display on your phone. If you face any problems, we are always here to help.
Q: What is a first copy, 99% quality or diamond quality display?
The name diamond quality display is a game plan to trick you into buying duplicate products. A mobile phone display doesn't have anything like a diamond but this name is cleverly chosen to make your feel good. A customer often associates the word diamond with quality and that's all about it. A diamond quality, first copy, and 99% quality are all duplicate screens and you shouldn't buy them. You'll face these issues with duplicate screens :
Low brightness levels.
Dull Colors.
Stiff working touch screen glass.
Overheating of your phone.
Very short life.
If you ever had a bad experience after buying a duplicate display, we hope now it is clear to you. Always invest in original spare parts and you will never face any issues. If you've any further questions, please feel free to contact us at 9587954273.
Q: How much quality difference is normal between a duplicate and an original display?
A duplicate display offers 50% quality of the original in terms of colors, quality and brightness. If you wondered why a duplicate product is available for such a low price, that's because its construction quality is very bad. If you replace the original display with a duplicate one, you are just one drop away from another damage. The price of a duplicate display is half the original display's price and that's why the quality is also terrible.
IQOO Z6 5G Display Photos
If you want to see the actual IQOO Z6 5G display and touchscreen glass combo, please refer to the below images. If you've any questions about the product, please contact us at 9587954273, and we'll be more than happy to assist you further.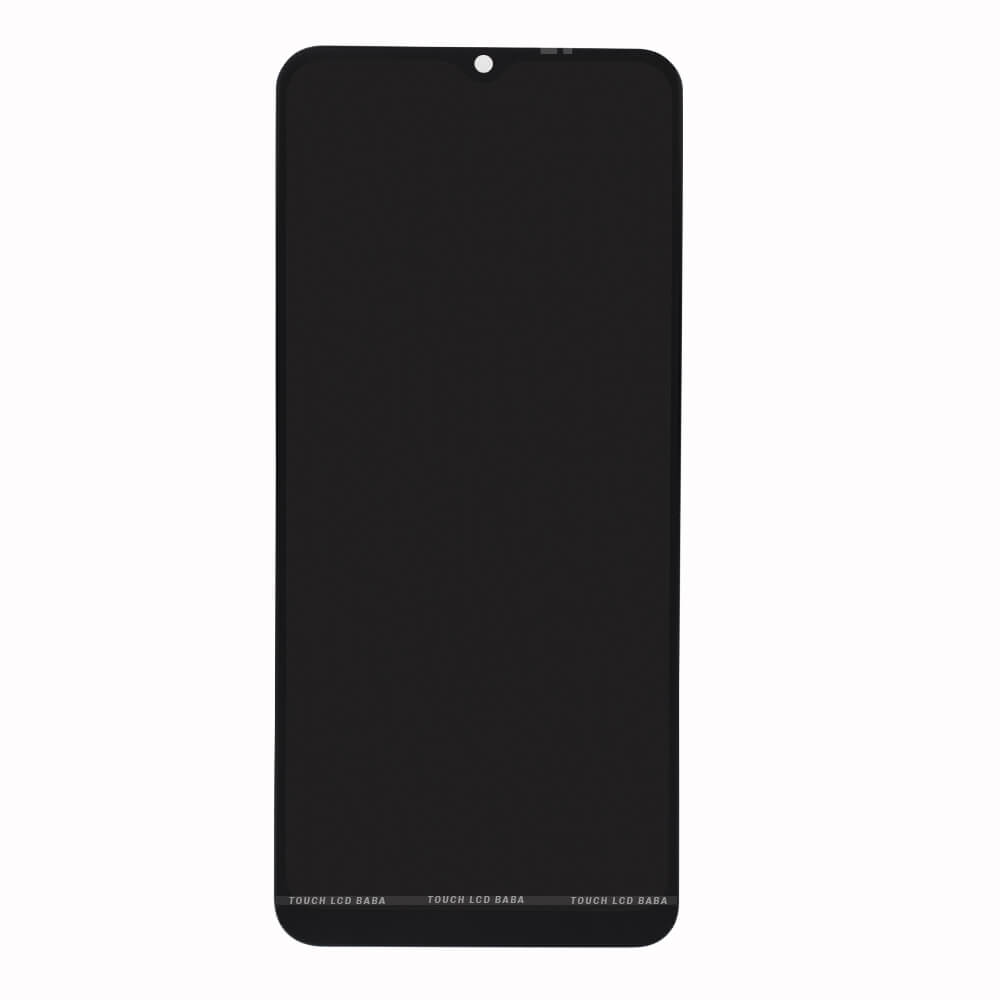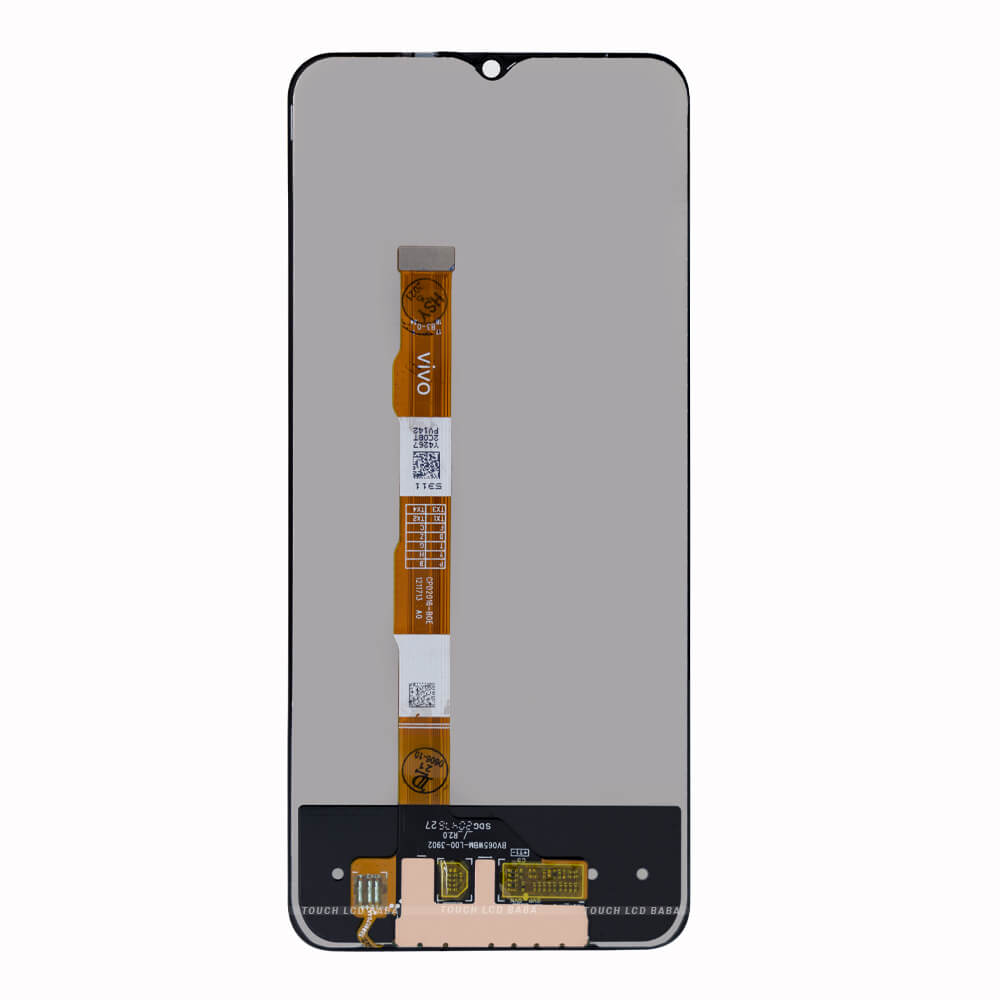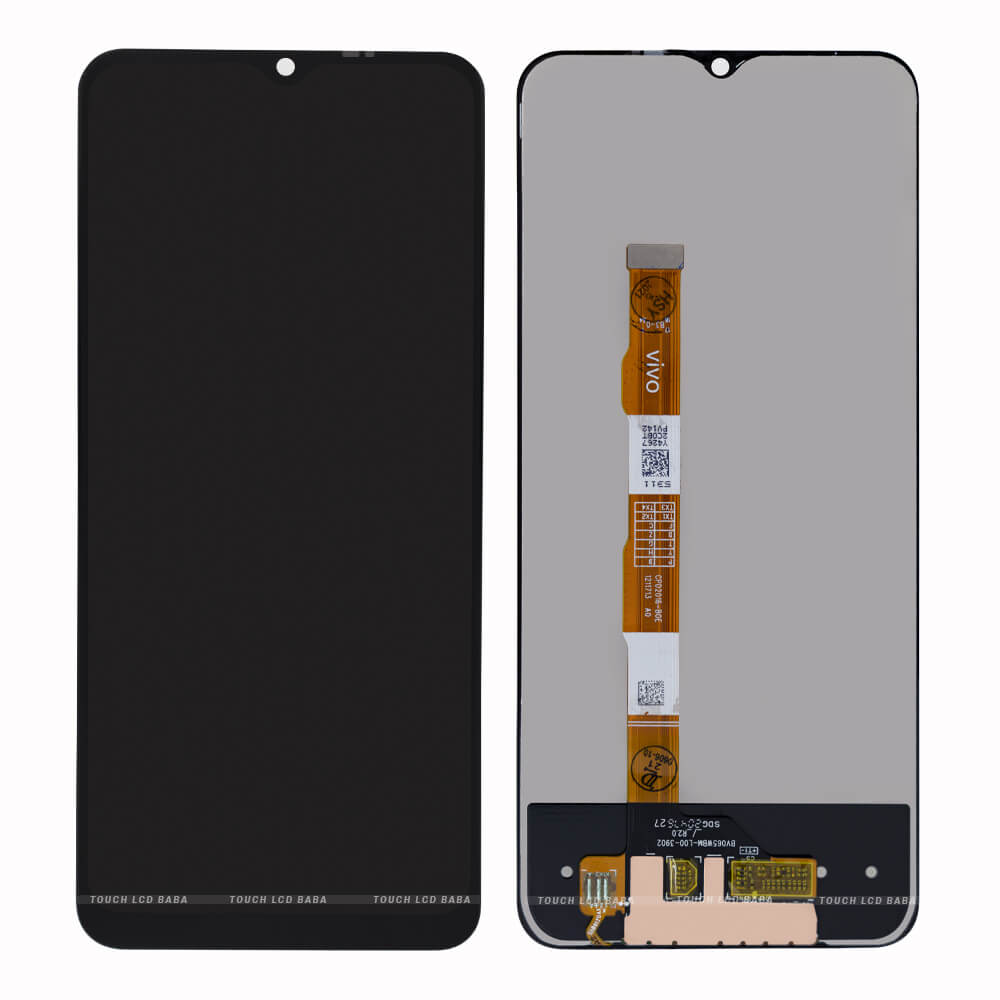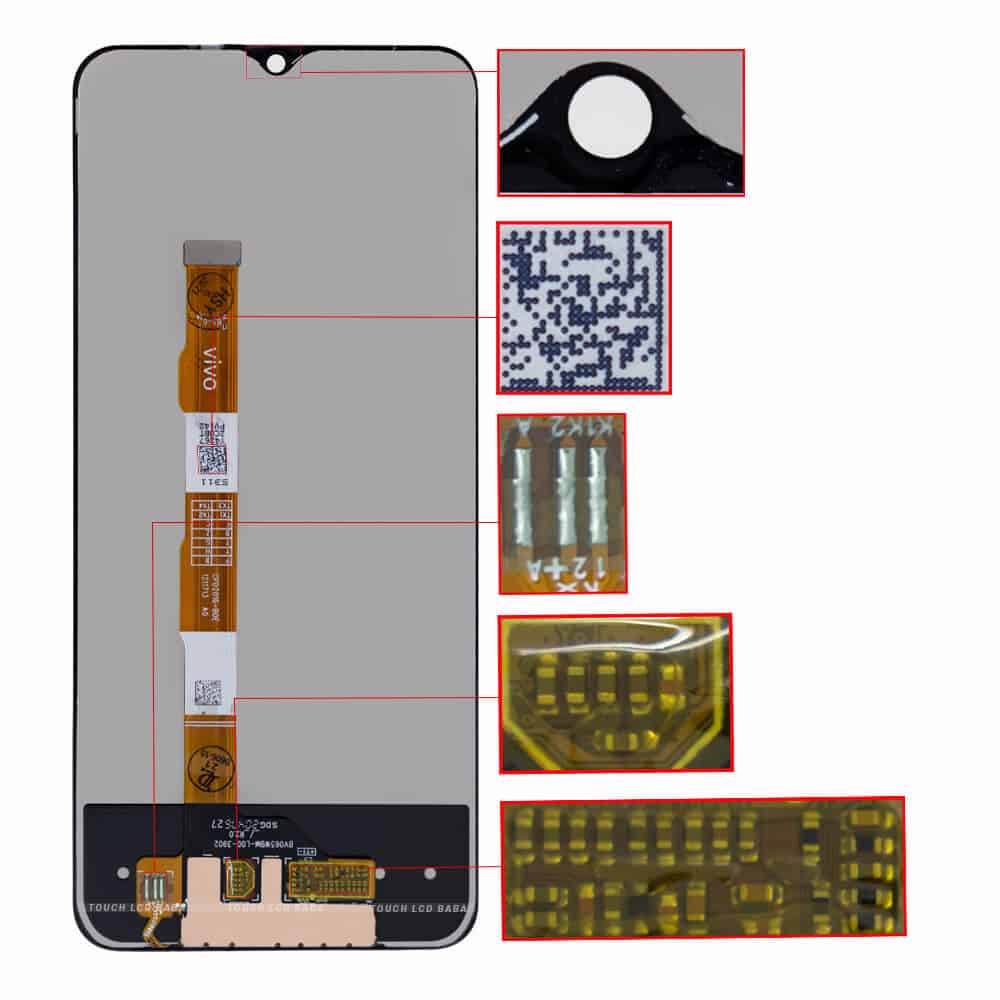 Shipping, Return and Refund Policy
All our products come with 30 days return, refund, and replacement guarantee. To return a product, It should be in the same condition we sent. You can't use or fix the new IQOO Z6 5G display if you want to return it. For complete details about Shipping, Returns and Warranty, please click here.