If you want to purchase a 100% original display replacement for Vivo T1 5g phone, you are on the right web page. We are sorry if you are looking for a duplicate low-priced display, but such products are not available in our store. If you purchase a display replacement from us, you should do that only if you don't want to compromise on the quality.
The mobile phone spare parts industry is huge, and customers often seek low-cost deals to save money. Why would you order it online if you can purchase a low-quality display replacement in the local market? That's why we don't sell first-copy screen replacements, which are very bad in terms of quality. You can find complete Vivo T1 display replacement information on this page and make an informed decision. If you invest your money wisely, you can easily restore the working condition of your phone in no time.
How much does replacing a broken Vivo T1 display cost in India?
The price of a 100% original Vivo T1 display replacement is around Rs 3400-3600. It is possible to purchase duplicate screens for a lower price, but their quality will be nowhere near the original display, which is why such screens cost less. Please note that the original folder/combo quality is one and only, which you'll never get with compatible (first copy, diamond quality, OG quality) screen replacements.
What is the meaning of the Vivo T1 display combo?
A display combo is the most vital part of your phone; if you break it, you can no longer use it. A combo consists of the inner IPS LCD and the front layer of touch screen digitizer glass. When both parts get merged into a single unit, the resultant product is called a display combo/folder.
You must replace the complete display unit if you want to replace a broken display or touch screen glass. The alternative ways of replacing only the display or only the touch screen glass are short-lived solutions. If you replace the parts individually, you can use the phone for the short term, but your mobile phone becomes very easy to break, and you've to keep investing money to maintain its good condition.
What are first copy screens a high-risk solution?
You can purchase a first copy (duplicate) display and easily repair your phone, but now your display is no longer durable. If you dropped the phone several times before and it didn't break, that was because of a sturdy original display. If you replace that with a first copy, you are just one drop away from another damage to the display.
Almost all customers know that first-copy screens are flimsy and never last long. However, a large chunk of customers have budget issues, and investing money in installments (even if multiple times) seems like a good solution to them. So if you purchase a duplicate display, you've to replace it several times in a year which will eventually cost more than the original display's price itself. That's why investing money in original parts is always good.
Vivo T1 5G Display Specifications
| | |
| --- | --- |
| | This display is 100% original, tested, and suitable for Vivo T1 5G, model number Vivo V2141. |
| | The Vivo T1 5G display size is 6.58″, the display type is IPS LCD (Full HD+), and the resolution is 2408 x 1080 Pixels. |
| | You get a complete unit of IPS LCD and touch screen digitizer glass merged into one. |
| | You can easily resolve all the display and touch screen glass-related issues by replacing the combo. |
| | We examine each display for 100% excellent working before shipping it to our customers. |
| | Before installation, you can also test and verify the working condition of the display. |
| | You can easily test the display in an open condition without installing/pasting it. |
| | We buy our stock from the OEM manufacturers to ensure 100% original quality for you. |
| | We pack products safely in hard plastic boxes to avoid any transit damage. |
| | Our delivery service is available all over India, and you will also get the tracking details. |
| | You can order the product using Cash on Delivery or Online Payments (10% additional discount). |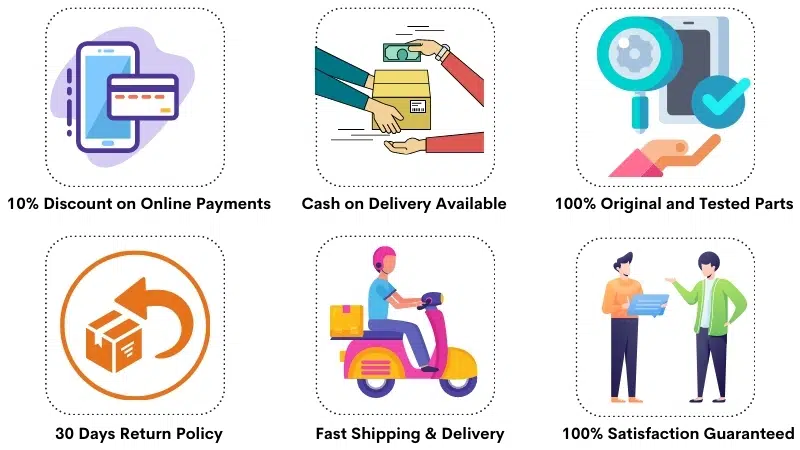 Frequently Asked Questions
Q: What can I do If I receive a damaged display inside the parcel?
We don't send any damaged products to customers; you'll never face these issues. Some customers worry about in-transit damage to the product or a defective product on arrival. In both cases, our replacement guarantee protects you. You can always record an unboxing video after delivery. If you find anything out of the normal, you can forward that video, and we'll provide a resolution. We want to reassure you that we've never had a case of in-transit damage because our packing is extremely secure.
Regarding the display being dead on arrival or not working with your phone, you can easily return the product within  30 days after delivery. To return a product, it should be in the same condition as we delivered. You can't return a product after installing it on your phone or removing its screen guard and warranty stickers. Always test the display before you fix it, and you'll never face any issues.
Q: The display is good, but only the glass has broken. What should I do?
The broken glass is a part of the display combo. You are wrong if you thought it was easy to decouple the broken glass and replace it with a new one. The glass is closely combined with the inner display, and any attempt to remove only the touch screen glass might damage the display.
In other words, the glass is not an individual part but combined with the display. You can find technicians who suggest replacing only the glass and also provide services for that; the outcome of a glass replacement will be nowhere near the original quality. In most cases, the inner display also breaks when you try to separate the glass from it, and then you must replace the complete combo.
Q: I bought a local display for Rs 1800, but it isn't working as desired. Why?
Please note that all cheaper screens are duplicate makeshift solutions. You can't expect such products to work like the original; otherwise, no one would invest money in original products. If you invested Rs 1800-2000 and bought a duplicate Vivo T1 display, such issues are very common, and all customers face them.
A duplicate display doesn't furnish the same quality, and you'll notice a huge difference in color reproduction, brightness, and touch screen smoothness. If you've switched from the original display to a duplicate display, you'll not feel good when using your phone because it becomes a nightmare. So if a duplicate display isn't working well, that's common, and you can't do anything about it.
Q: Which issues are unavoidable with a duplicate/first copy display?
Mobile phone technicians sell duplicate displays under various names like OG quality, diamond quality, first copy, 99% quality, etc. However, all these are fake products, and you'll always face these issues :
A duplicate display offers low brightness levels that hinder your ability to see anything in direct sunlight.
The colors become 50% dull compared to the original display's color reproduction.
You can't use the touch screen accurately, and mistyping will always happen.
A duplicate display breaks again very easily.
Your phone will overheat because of low-quality parts used to construct a duplicate display.
Customers often report reduced battery life after installing the first-copy display.
All in all, buying a duplicate display is a direct invitation to other unforeseen issues. Customers purchase such products because of their attractive price, but it is always better to replace the display once rather than replace it every two months.
Q: How to test the new Vivo T1 display without installing it?
You can easily test the new Vivo T1 display by connecting it with your phone's motherboard. Some customers think installing the display is mandatory to try it, but that's not true. Please follow these steps to test the display in an open condition :
First of all, take off the back panel of your phone.
Take off respective screws from the motherboard to remove the protective plastic mold.
Locate the old display's connection and gently eject it from the motherboard.
Connect the new display's cable to the motherboard in the right direction.
Place the display on a bubble wrap on the rear side of your phone.
Turn on the phone, and you can easily test all the vital aspects of the new display.
Please note that you don't need to decouple the old display to test the new Vivo T1 display. You can connect the new display on the rear side and thoroughly test it. Once you are satisfied with the performance of the new display, you can proceed with the final installation.
Q: How does the original Vivo T1 display differ from the first copy?
The original Vivo T1 display is different from the first copy display. That's because the original display comes from the OEM factory that makes and supplies original screens to the parent company. These are the benefits of buying an original display :
The brightness levels of an original display are 100% up the mark.
You get a perfectly working, smooth touch screen experience.
The original display is durable and never breaks easily unless the drop is harsh.
An original display has no negative impact on your phone's motherboard, battery, and other vital components.
You can freely use your phone without fearing the display going bad.
The original T1 display provides gratification to the customer, and that's why almost everyone wants the original product. We know many customers still purchase duplicate products because of budget problems, but nothing can beat an original display on any given day.
Q: How can I identify the original Vivo T1 display myself?
If you are a customer with trust issues and want to identify the original display yourself, that's only possible if you possess deep knowledge about this industry. If you are a novice and still want to draw your conclusions based on your theories, that would lead you to false justifications because you don't have any knowledge. We prefer not to deal with such customers because that's nothing more than a waste of time. We don't want to argue because you don't know anything.
In such a situation, you need to get over your trust issues because you can quickly identify/judge an original display when you test it. Before installation, you'll surely test the display; at that time, you can easily check the display's quality, colors, and brightness. A duplicate display offers 40-50% quality of the original; hence, you can easily identify that. The original display looks sturdy, and you'll feel fantastic when you test it. Also, it would help if you never assumed that mobile phone screens sold for low prices are original because they are not.
Vivo T1 Display Photos
If you want to see the actual Vivo T1 display and touch screen glass combo, please refer to the below images. If you've any questions about the product, please contact us at 9587954273, and we'll be more than happy to assist you further.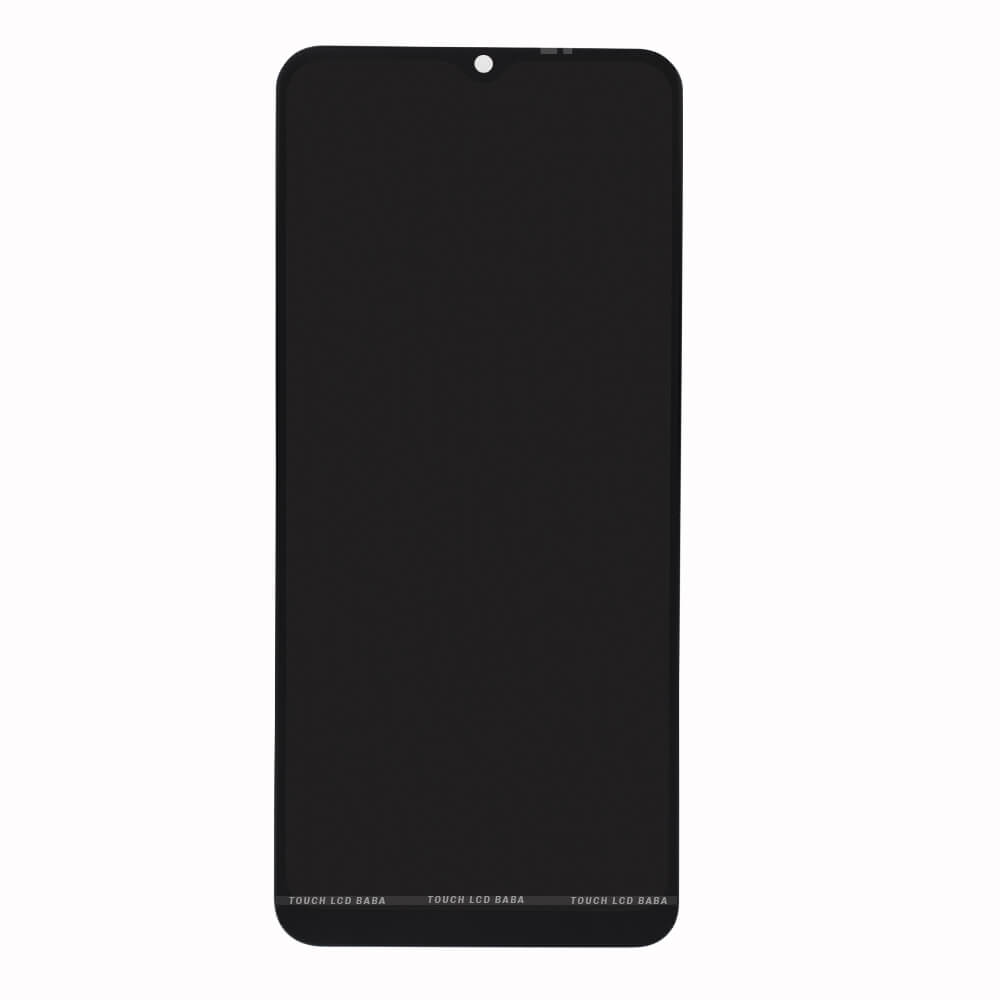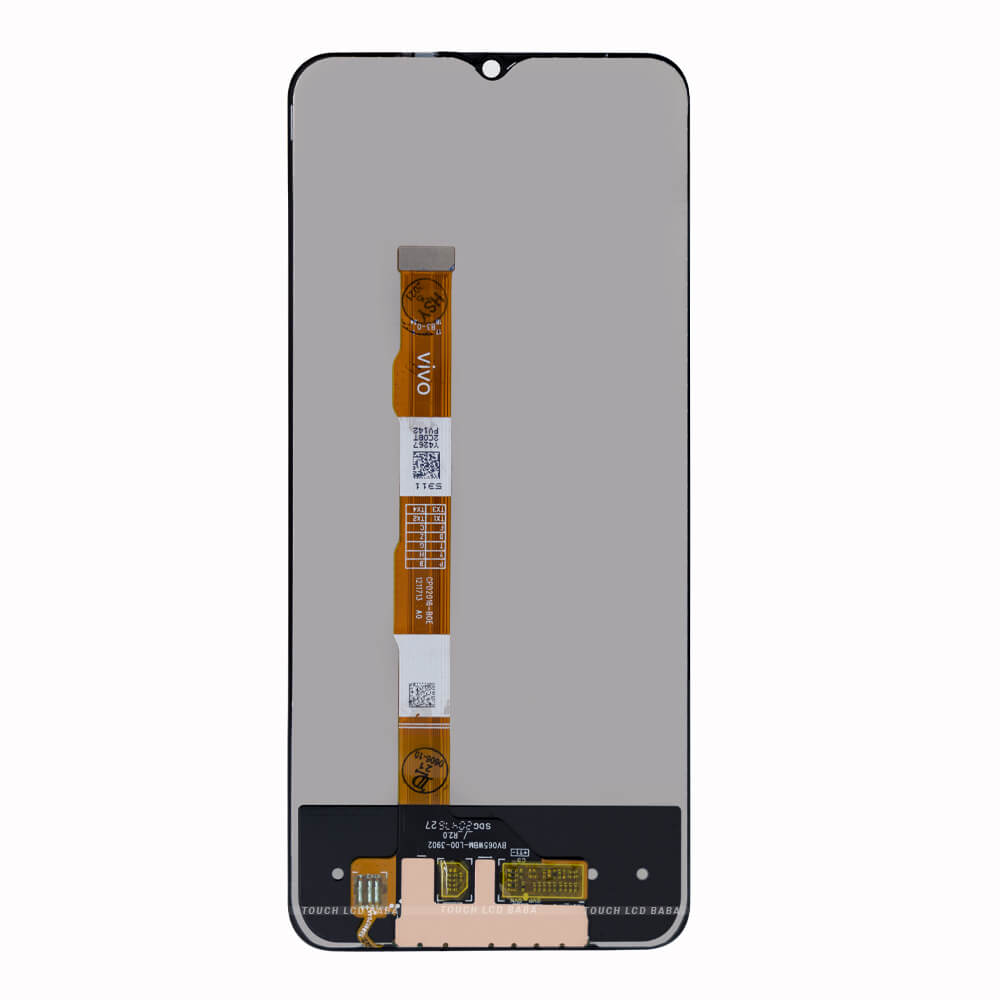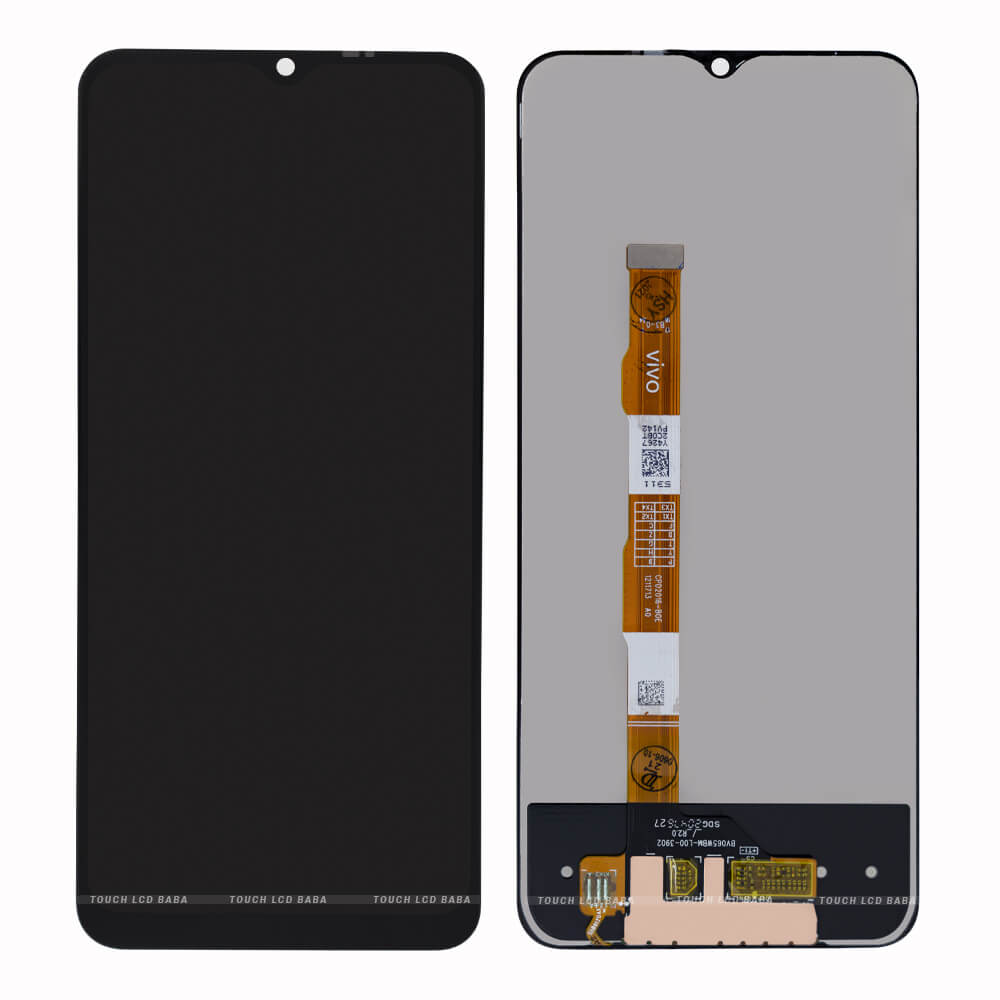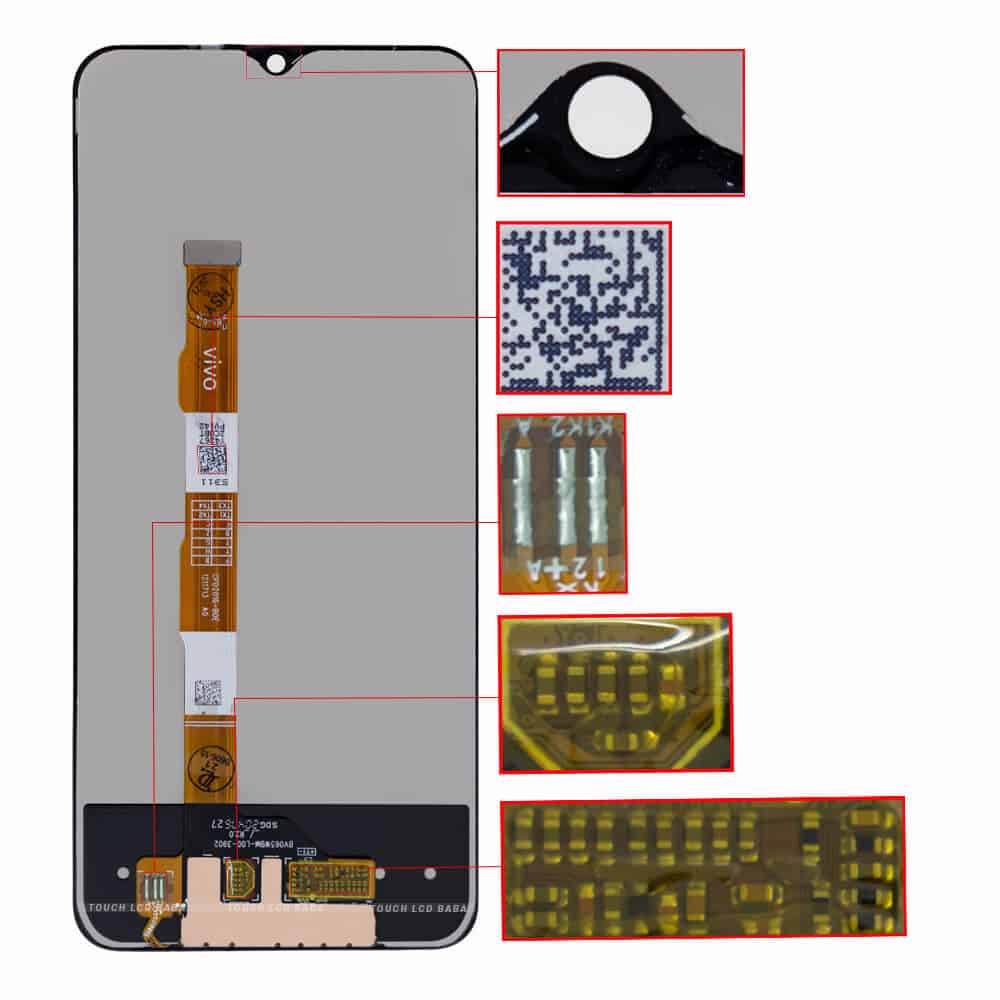 Shipping, Return and Refund Policy
All our products come with 30 days return, refund, and replacement guarantee. To return a product, It should be in the same condition we sent. You can't use or fix the new Vivo T1 5G display if you want to return it. For complete details about Shipping, Returns and Warranty, please click here.