It is essential to replace a worn-out Vivo V15 Pro battery if it loses its charge quickly or if the phone runs low on power even when not in use. If you experience any of these problems, it is best to take action sooner rather than later because lingering on will not help you in any way, and you may run into additional unforeseen issues.
Please note that a depleted battery can create many issues with the phone, and if the phone restarts randomly, you never know when it will get stuck and never boots up completely. Such issues are called software issues; when some files become corrupt and your phone no longer boots up completely, you must complete a software reset and wipe out all the data to restore your phone's working condition.
How do you know if your Vivo V15 Pro battery needs to be replaced?
If your phone's battery has lost a significant amount of its charge very rapidly- say, more than 50% – and the phone isn't holding a full charge even after being left idle for an extended period (like overnight), then it may be time to consider replacing your battery. Any unusual problem with the standby time always results from a depleted battery, and you shouldn't look elsewhere.
A worn-out battery drains much faster, can't hold the charge, and shows a random battery percentage. You might need to keep the charger plugged in to use the phone, and as soon as you take off the charging cable, the phone turns off after a few seconds. It is impossible to use a phone without a working battery, so you should always keep your phone's battery in good shape and replace it as soon as battery problems signify.
How can you maintain the good condition of a battery?
Mobile phone batteries die naturally once their charging and discharging cycles are over. You can't prevent the natural wearing out of a product because that's bound to happen. However, your habits also play a very important role in keeping your battery healthy and enhancing its lifespan. Here are a few simple tips to help keep your battery performing at its best:
1) Avoid overcharging your phone: Once the battery is full to 100%, disconnect the charger immediately and don't keep charging the phone.
2) Don't install unnecessary Apps on your phone: To conserve battery life, you shouldn't install loads of applications because all these apps drain the battery in the background. If the battery drains faster, you need to charge it more often, reducing the battery life. Therefore, if you've tons of games and other unused applications on your phone, it is better to uninstall them and clean up your device. It will help with battery life, and your phone will perform faster.
3) Always use the original charger and cable:  If you lost the original charger and use counterfeit, duplicate accessories, those are not good for your phone. If you read the instruction manual of a phone, the manufacturer clearly indicates that using fake products is harmful to the phone/battery and they are not responsible for any issues. Therefore, always use an original charger and don't buy local products that cost Rs 100 as their price clearly defines their quality.
Vivo V15 Pro Battery Specifications
| | |
| --- | --- |
| | This battery is 100% original, fresh, tested for full capacity, and suitable for Vivo V15 Pro (Battery Model B-G1) |
| | The Vivo V15 Pro battery model number is B-G1, and the capacity is 3700mAh. |
| | Max Voltage 4.4V. |
| | Nominal Voltage 3.85V |
| | Rated Capacity 3620mAh |
| | Typical Capacity 3700mAh |
| | You can resolve all battery-related issues by using this product. |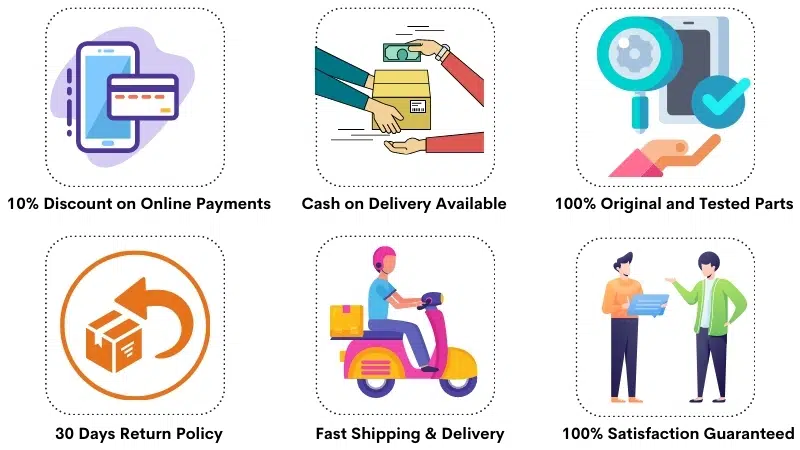 Frequently Asked Questions
Q: How much does it cost to replace a worn-out Vivo V15 Pro battery in India?
The price of a 100% original Vivo V15 Pro battery replacement is around Rs 1300-1400. You can buy compatible/duplicate batteries for bargains, but their backup/standby time is 50% of what you get with the original one. We recommend that you don't give up on the battery quality because it is the most vital component of your phone that powers everything else.
Q: Is replacing the Vivo V15 Pro battery at home recommended?
Please note that Vivo V15 Pro doesn't have a removable battery, so it is not easy to replace. To replace the battery, you need to open the phone, and the battery is hardly stuck on the frame. You need to open the relevant screws, remove the old battery and replace it with a new one. This process is not easy by any means.
You need several tools and expertise to take off the battery, and several important flex cables travel underneath the battery. Pulling up the battery using the side sticker sometimes works but not always. If the battery is hardly stuck and you use a sharp object to take it off, it can explode, or other important flex cables can erupt. Therefore, you shouldn't try to replace the battery at home, and better seek a professional technician's help.
Q: What is the foolproof way of identifying a worn-out battery?
You can easily identify a worn-out battery by checking the battery health graph of your phone. If you go to Settings--> battery, you'll see a battery usage graph showing the battery problems. If you notice sudden drops in the graph, like the battery dropping from 60% to 40% in two minutes, you can establish this as a battery issue.
In this section, you can also see a list of mobile applications consuming the highest battery power to get a clear picture of your battery's health. If you've already used the battery for more than two years, the replacement becomes necessary, and doing temporary fixes will not help.
Q: I'm getting a battery for Rs 550 with a six-month warranty in the local market. What is that?
These are compatible batteries, not original, and you can't expect them to perform like the original. The warranty is provided to you so that you feel more confident in buying such products. What maximum can you do in a warranty? You can replace the battery three times, but that won't increase its quality and backup time. The compatible batteries provide less backup and standby time.
Many customers buy such products from the local market but are never happy with the performance. The battery performance comes from original spare parts; you can't buy a local product and expect it to work like the original. If 3700mAh capacity is written on a duplicate batterie's wrapper, it doesn't mean it is truly 3700 mAh. The actual capacity can be much lower to cut costs, and you won't realize that.
Q: What are the benefits of buying an original battery?
The original battery helps you in many ways that make your investment worthwhile. These benefits are :
100% accurate backup and standby time, as promised.
Longer life and no abrupt shutdowns.
No overheating of the phone.
100% perfect compatibility with your original charger and cable.
You get a durable product that lasts longer without repeated investments.
You can live a trouble-free life when you buy an original battery replacement for your phone. That doesn't make sense if you invest money in a duplicate product and then need to charge your phone thrice daily. You buy huge trouble for yourself just because you save a small amount.
Vivo V15 Pro Battery Photos
Please refer to the images below to see the product photos of the battery. If you've any questions about the product, please call us at 9587954273, and we'll answer all the related questions.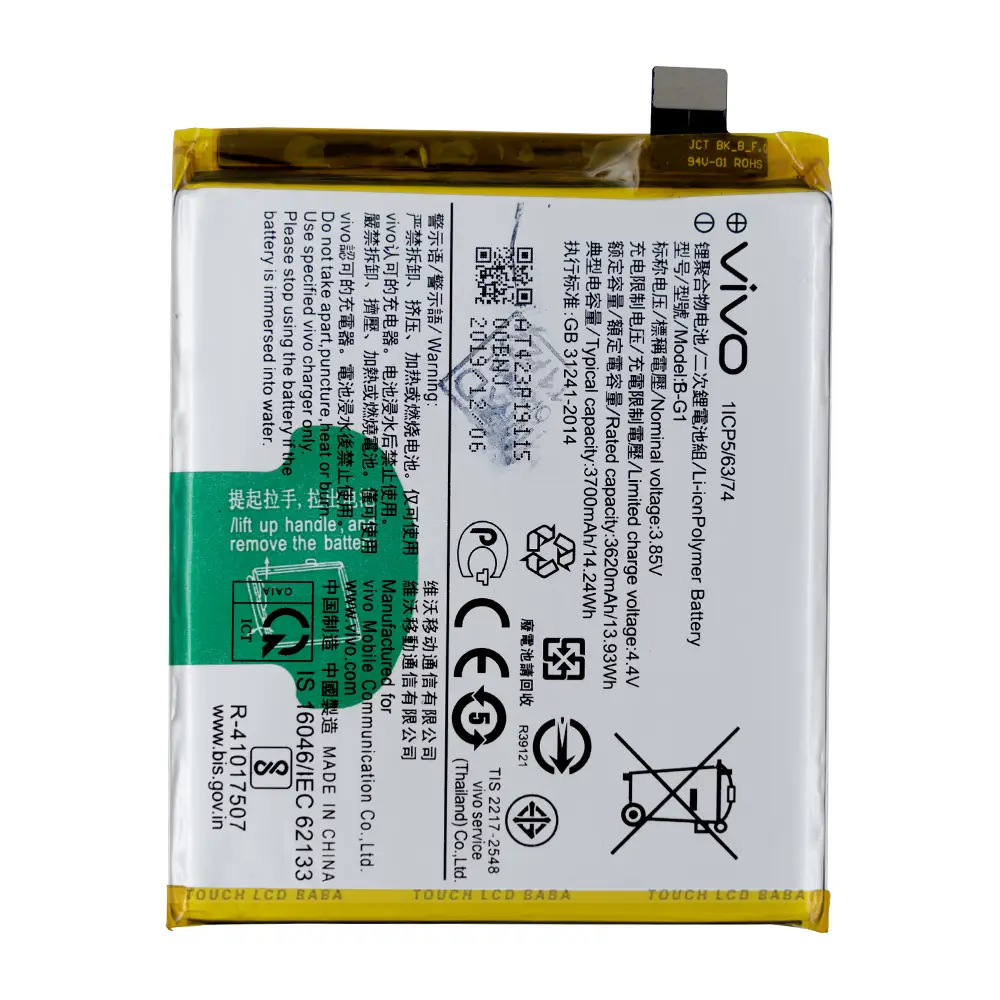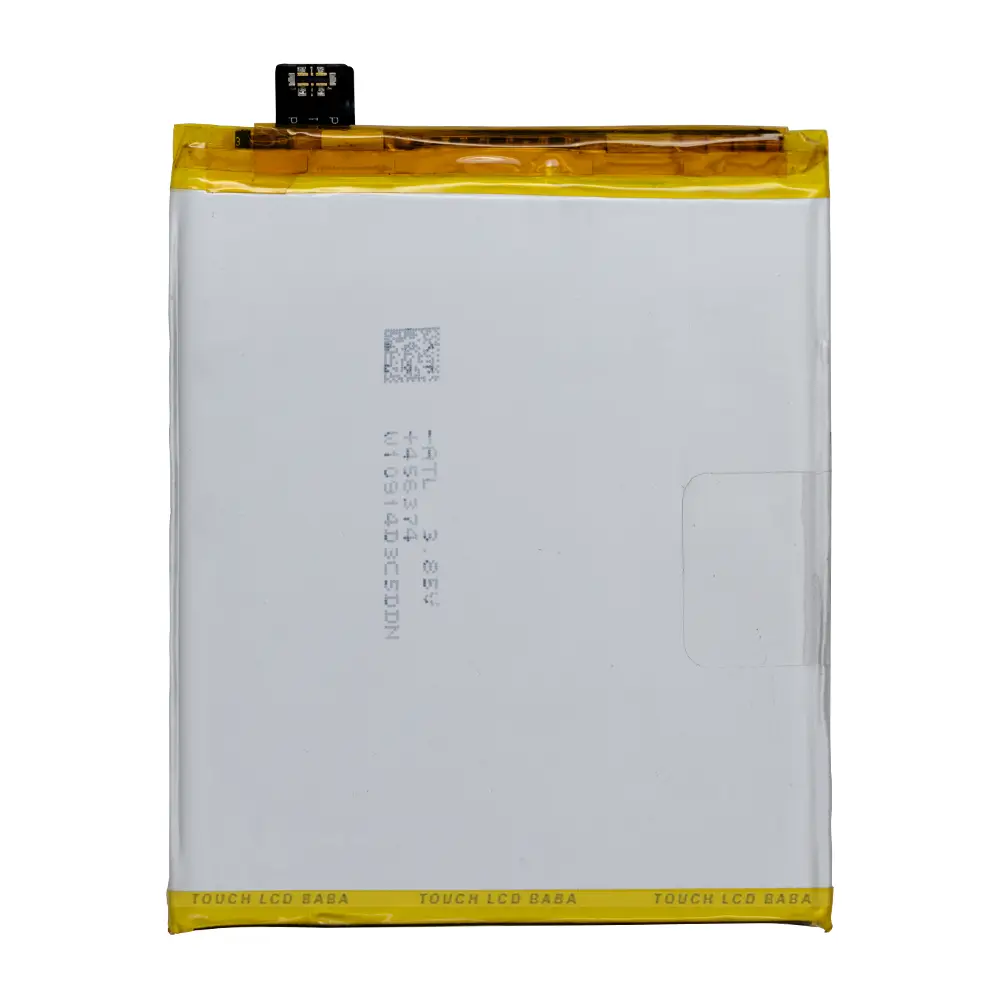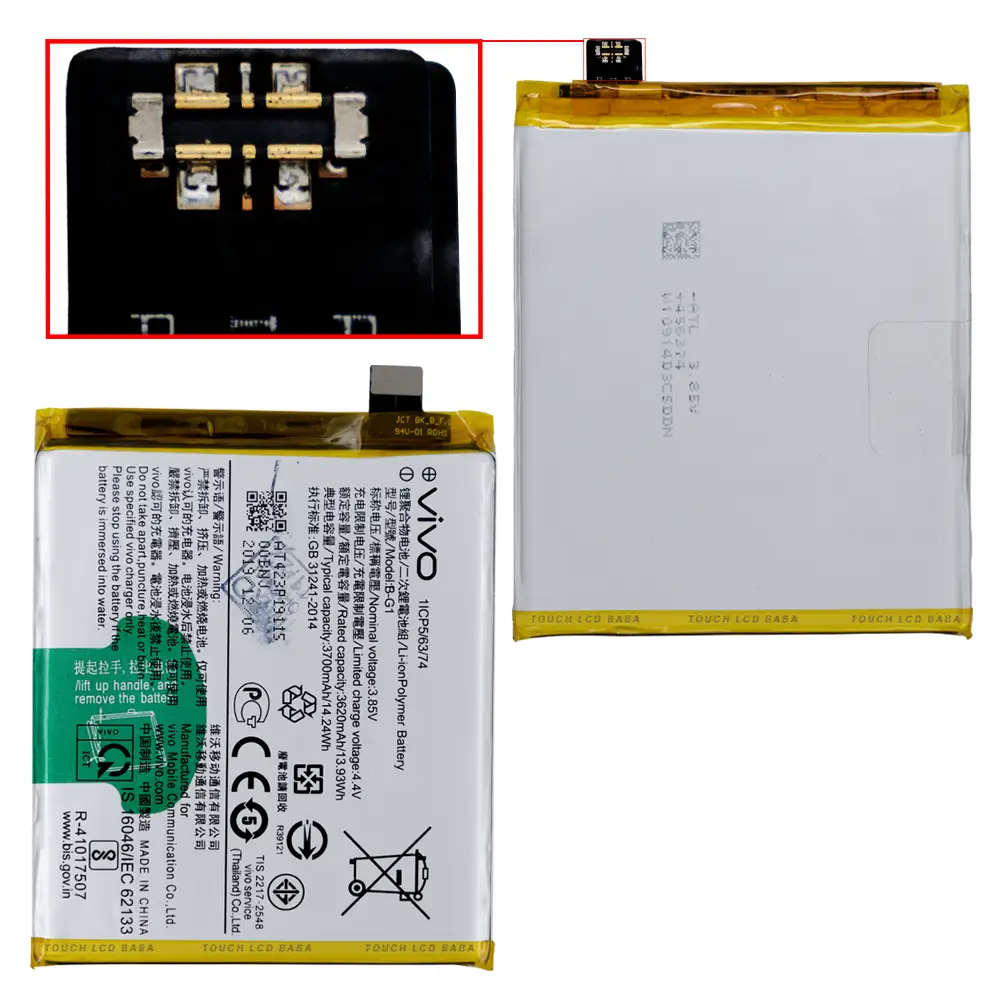 Shipping, Return and Refund Policy
All our products come with 30 days return, refund, and replacement guarantee. To return a product, It should be in the same condition we sent. You can't use or paste the new Vivo V15 Pro battery if you want to return it. For complete details about Shipping, Returns and Warranty, please click here.