You should be glad to find Touch LCD Baba if you were searching for an original Vivo V20 display replacement. The product offered on this page is 100% authentic and supports all properties of an original display. We source our products from the same factory that crafts and supplies the original screens to the Vivo company.
Mobile phones are essential for us, and it is impossible to spend even a day without a mobile phone. We usually drop the phone accidentally, resulting in a broken inner display or touch screen digitizer glass. Indeed, that's very disheartening, but luckily you can easily overcome the damage. On this page, we'll furnish complete details about the Vivo V20 display replacement so you can make an informed decision.
Are you worried about a low-quality display replacement?
If you are not worried about getting a low-quality product, you can purchase any product you want, but that would surely be a wrong decision. We all buy a mobile phone for its quality features and surely don't want to sacrifice all those goodies when the display breaks. Therefore, if you purchase local products, you can't enjoy the same display quality as before, but that's undoubtedly your decision.
For your information, you can restore the immaculate condition of your phone only if you purchase an original display replacement. With low-quality alternatives, you've to sacrifice a lot of features. For example, you can't use the display fingerprint and multi-touch features in a duplicate display. The brightness and color reproduction also take a nosedive, and that's why you should stay away from low-quality products.
Original Vs. Duplicate Display Replacement
You should know that all the budget deals you see in offline/online markets depend on selling counterfeit/duplicate products. The screens you usually buy for low prices are replicas and never furnish the original quality as you had before. We want to let you know about the significant differences between an original and a first copy display so that you can decide on the right option for you.
A duplicate display offers around 40-50% brightness levels of the original.
In a duplicate display, you can't get the same sharp colors, contrast, and vividness.
The touch screen sensitivity reduces considerably, and the touch response is no longer precise.
You can't get the same feel as before because a low-quality product is easily detectable.
A duplicate product consumes much more power, and hence the battery drains very quickly.
Vivo V20 Display Specifications
| | |
| --- | --- |
| | This display is 100% original, tested and suitable for Vivo V20, model number Vivo V2025. |
| | The Vivo V20 display size is 6.44″, the display type is Full HD+ AMOLED and the resolution is 2400 x 1080 Pixels. |
| | This product is a complete combo of the inner display and top layer of touch screen digitizer glass. |
| | All the problems related to the display or touch screen glass will come to an end with this product. |
| | This display supports the proximity sensor as well as the in-display fingerprint scanner. |
| | We test each display manually for 100% flawless working before dispatch. |
| | You can also test the new Vivo V20 display on your phone's motherboard before final installation. |
| | This display support all the variants of Vivo V20 (128GB and 256GB). |
| | We securely pack the products in hard plastic boxes accompanied by additional protection. |
| | You can order the product from anywhere in India and we'll deliver it to your doorstep. |
| | You can order the product using Cash on Delivery or Online Payments (10% discount). |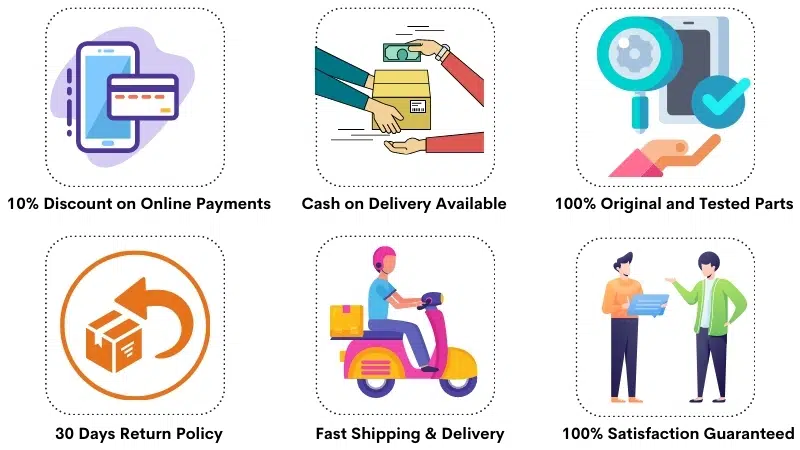 Frequently Asked Questions
Q: How much does it cost to replace a broken Vivo V20 display in India?
The price of a 100% original Vivo V20 display replacement (model number Vivo V2025) is around Rs 6000-6500. You can buy a low-quality display for around Rs 2300-2500, but it will offer 40% quality of the original display. The fingerprint scanner and proximity sensors never work in a duplicate display.
Q: What are the different types of Vivo V20 screen replacements?
You can typically get three types of screen replacements in the market :
A 100% original display (That's what we offer here and usually not available in the market).
China OLED Quality display (Non-original but a 60% substitute of the original display)
TFT and Incell Quality (Typically offer around 40% quality of the original display)
Please note that original screens are unavailable in the local market because customers rarely demand original screen replacements. Typically, you'll find China OLED and duplicate screen replacements in the market often sold for very high prices. Therefore, you should always be wary and closely inquire about the quality details of the new display before you purchase it.
Q: I saw a Vivo V20 display for a very low price. Is that a good buy?
Customers search for their desired product on multiple websites and purchase from the one offering the lowest price. However, you probably don't know the reasoning behind low-quality products and their prices.
All the websites or local market vendors who offer a display for a low price sell a counterfeit products, and that's a fact. For example, you see a website that provides a display for Rs 3000, and you get tempted to purchase the product even without knowing its quality. Please note that duplicate screens are available for low prices, and that's what you get when you spend a trivial amount.
Q: Why do a large chunk of customers buy duplicate products?
The main reason behind the popularity of duplicate products is their low price. An original display of Vivo V20 costs nearly Rs 6000, while you can get a duplicate display close to Rs 2500, including installation.
Once the Vivo V20 display breaks, customers usually don't want to invest much money in an original display replacement and then opt for a temporary solution. That solution is a duplicate display that enables customers to use the phone with much-reduced quality and sensitivity. Customers often sell such phones or exchange them on online websites to get the most out of them. That's the main reason behind the popularity of low-quality duplicate products.
Q: Is it possible to install the Vivo V20 display at home?
If you have experience with mobile phone repair, you can install the display at home; otherwise, that could be a very risky decision. Please note that AMOLED screens are very slim and can't take the wrong pressure.
If a newbie tries to install a Vivo V20 display, the chances of damaging the display during installation are very high. Therefore, you shouldn't take the command in your hands if you don't possess ample experience for this type of work.
Q: Does this Vivo V20 display support the under-display fingerprint scanner?
Yes. As we offer a 100% original display for your phone, you can use the under-display fingerprint scanner without any issues. We know that an under-display fingerprint scanner is the phone's main attraction, and if you are used to this feature, using the pattern lock will feel so cumbersome.
We sell 100% original spare parts; you shouldn't worry about certain features not working with this display because everything will work as desired. We are 100% confident in what we sell and want to reassure you about a completely hassle-free experience with us.
Q: Can't I replace only the touch screen glass and reuse the display?
Customers often think about replacing only the glass when they have broken only the top layer of touch screen glass, but the inner display is still functional. In such cases, if you take your broken mobile phone to the market, all the technicians will suggest replacing the glass, but there is no guarantee that glass replacement will be successful. All technicians try the glass replacement at the customer's risk.
Please note that glass replacement utilizes a duplicate touch screen glass worth less than Rs 100. Just for replacing the glass, technicians easily charge around Rs 2000, but the actual cost is around Rs 200. That's why the glass replacement is encouraged because it's easy money for the technicians.
The glass replacement often fails, forcing you to replace the complete display unit. Even if the glass replacement is successful, you'll get a refurbished type of display that doesn't feel or perform like the original. A repaired display can't furnish the immaculate quality you are used to. Therefore, if you are low on budget and don't care about compromising the quality, you can try your luck with glass replacement.
Q: What is the easiest way to test and verify the quality of the new display?
As a customer, you might not know that testing the new Vivo V20 display is possible even without installing it on your phone. Some customers have a theory that it isn't possible to test and verify the new display without installing it, but that's wrong. To test the display, you should follow these easy steps :
First of all, you should decouple the back panel of your phone to access the motherboard.
You'll see a plastic mold covering the motherboard, and you need to remove all screws to take off this mold.
Then eject the old display's connection and connect the new display's flex there.
Then turn on the phone, and you can use the new display like it's installed on your phone.
Please note that open condition testing is done on the phone's rear side, and there is no need to dismantle the old broken display. The old broken display doesn't interfere with the testing process in any way, and that's why you can leave it as it is. Once you've tested and verified the working condition of the new display, you can remove the old display first and then install the new display in place of it.
Vivo V20 Display Photos
The display presented below is a 100% original display replacement for Vivo V20, which supports the in-display fingerprint functionality without any issues. It is a 100% original AMOLED display, the same as comes assembled with a brand new phone.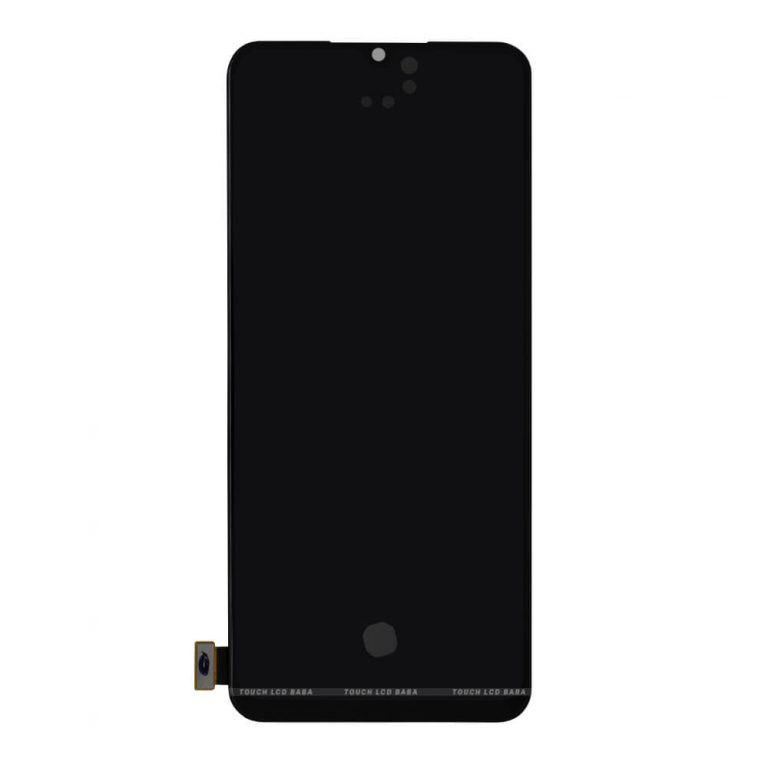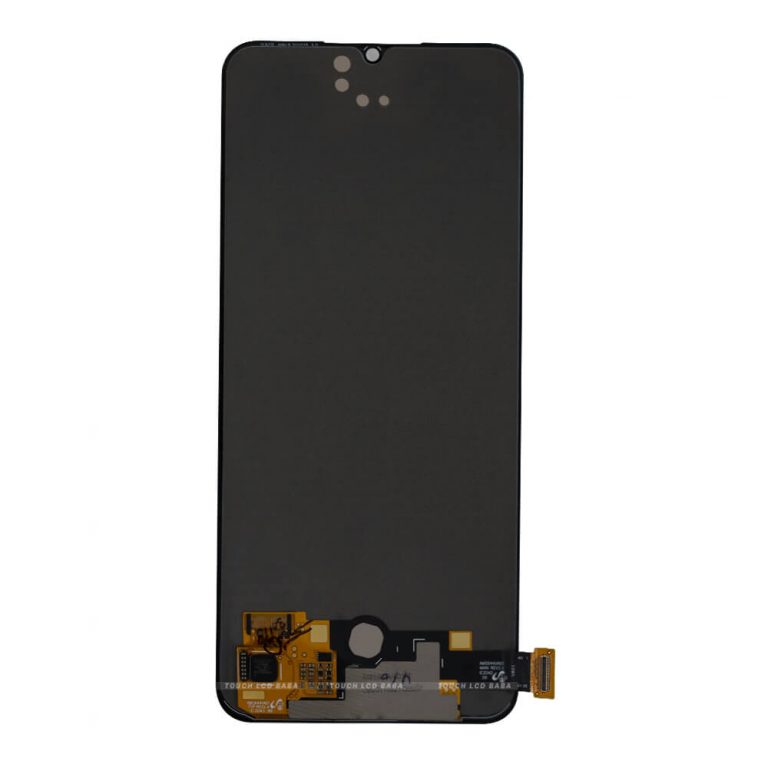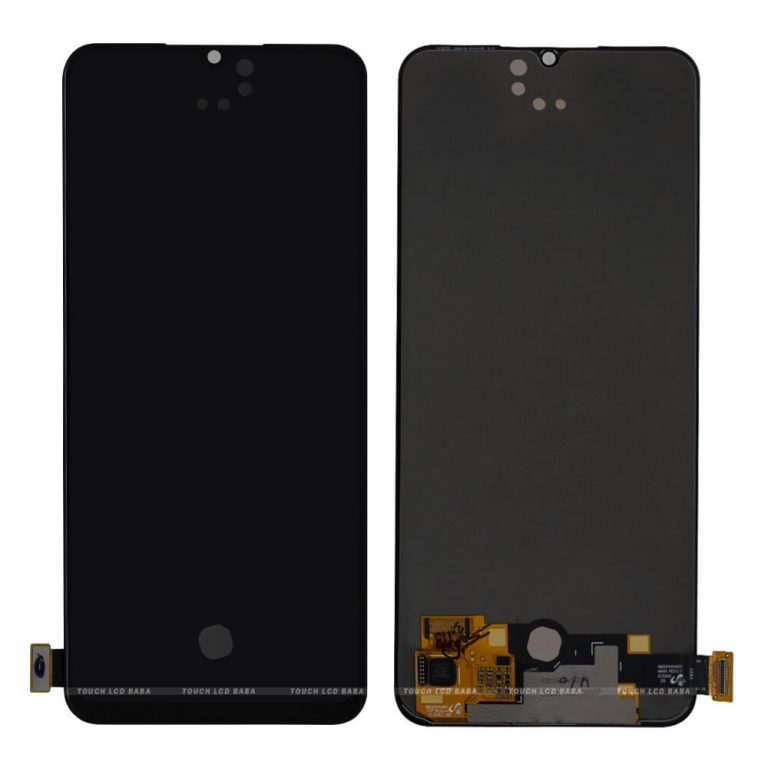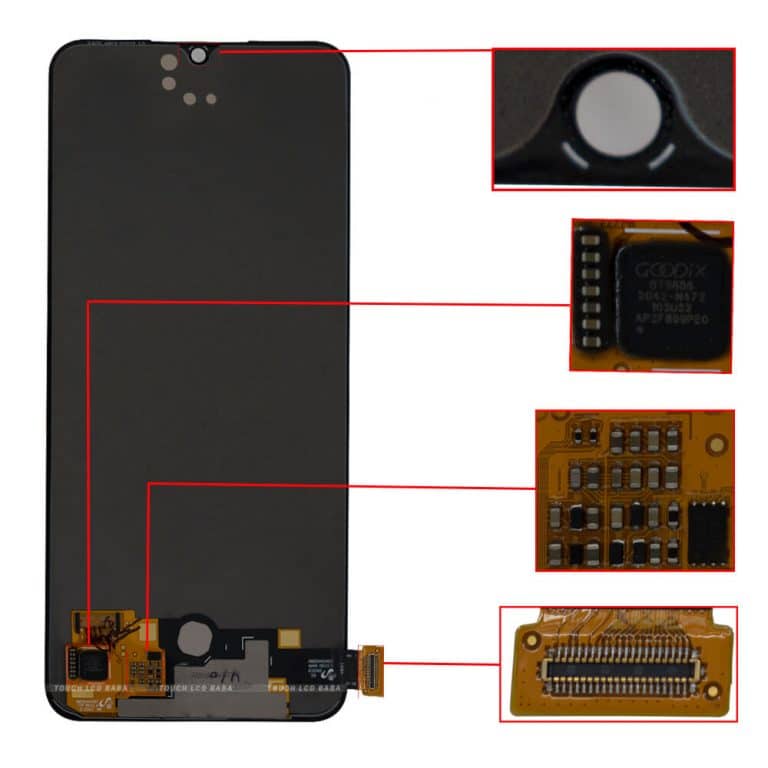 Shipping, Return and Refund Policy
All the products supplied by us come with 30 days return, refund, and replacement guarantee. To return a product, It should be in the same condition as we sent. You can't use or fix the new Vivo V20 display if you want to return it. For complete details about Shipping, Returns and Warranty, please click here.