Many customers search for an original display replacement for Vivo Y12G online and if you are one of them, welcome to Touch LCD Baba. Here, we offer a 100% original display replacement for Vivo Y12G, and you can use this product to replace a broken display or touch screen digitizer glass.
Everyone knows that duplicate screen replacements are easily available in the local market for low prices. Many customers who have already wasted their money on duplicate products often try to find original display replacements later because they now realize their decision to purchase a duplicate display was wrong.
In the beginning, almost all customers think that a fake display will be good enough and they don't need to waste money on the originals. Later, when they use a first copy display for their day-to-day operations, they realize the enormous differences and benefits of purchasing an original Vivo Y12G display. On this page, you can find all the information regarding the Vivo Y12G display replacement and order the product if you need it.
What is the meaning of the Vivo Y12G display combo?
A display combo consists of an IPS LCD and a touch screen digitizer glass. Please note that a display/folder is the only viable solution that everyone uses to replace a broken display or touch screen glass (or both). Many factories manufacture mobile phone screen replacements of varied qualities. The OEM manufacturer makes original screens while everyone else makes duplicate/first copy screens.
A brand new phone comes with a pre-installed original display unit; if that breaks, you need to find a solution. Almost all the display combos in the market are non-original, and most customers purchase fake screens for low prices. Such screens initially cost less but don't last more than two months. If you replace a broken display twice, you've already spent more than the cost of an original display.
Should I embrace low-quality solutions like glass replacement?
If you want the same original display quality as before, you shouldn't go for glass replacement or duplicate copy screens. You can find many low-quality solutions in the market, but none provide the same display quality as the original. Please note that original screen replacements are incomparable with other methods of replacement.
The glass replacement is a popular solution in the market because of its low price. As you already know, if you replace only the glass, you get a repaired/refurbished display that you can't compare with the original brand-new display. There are numerous ways of replacing a broken display, but workarounds aren't the optimum way.
Customers with budget constraints often seek low-quality screen replacements, and such solutions will always stay in the market. Many customers would replace the display several times a year but never purchase the original because they don't want to invest a relatively large amount in one go. We suggest avoiding alternative solutions because they are cheap and you can't easily understand the hidden expenditures that always follow.
Vivo Y12G Display Specifications
| | |
| --- | --- |
| | This display is 100% original, tested and suitable for Vivo Y12G, model number Vivo V2068. |
| | The Vivo Y12G display size is 6.51″, the display type is HD+ and the resolution is 1600 x 720 Pixels. |
| | You get a complete combo consisting of the inner display and front layer of touch screen glass. |
| | You can easily overcome all the display and touch screen glass issues by replacing the combo. |
| | We thoroughly test and verify each display for 100% flawless working before dispatch |
| | You can also test and ensure the working condition of new display before installation and then fix it |
| | We buy our stock from the OEM manufacturers to ensure 100% original products for you. |
| | You won't face any issues with the brightness or color reproduction as we supply original spares only. |
| | We pack fragile products very carefully accompanied by additional protective layers. |
| | Our delivery service is available all over India and you will also get the tracking details. |
| | You can order the product using Cash on Delivery or Online Payments (10% additional discount). |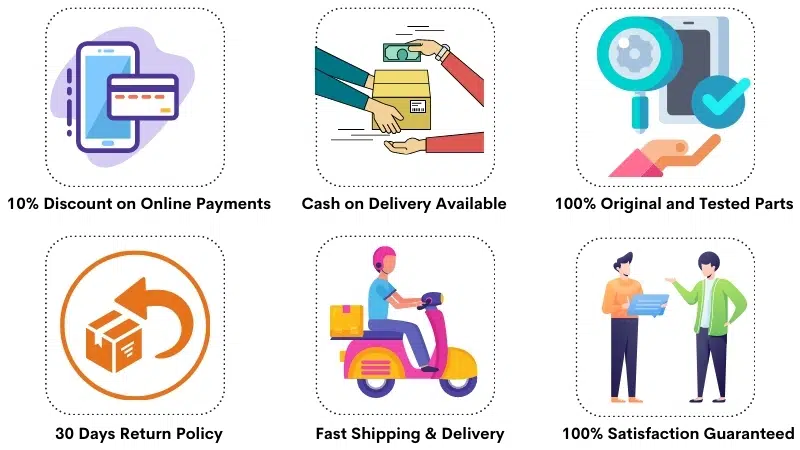 Frequently Asked Questions
Q: How much does it cost to replace a broken Vivo Y12G display in India?
The price of a 100% original Vivo Y12G display replacement (model number Vivo V2068) is around Rs 2800-3000. If you want to purchase low-cost products, duplicate screens are available for around Rs 1300-1400, including installation. Please note that duplicate screens don't work like the original ones, and you'll face issues with them.
Q: Do you offer only the glass or only the display individually?
No. We don't sell only the touch screen glass or the display individually. The Vivo Y12G display always comes in a combo format, and we don't override the set procedure of display replacement. Mobile phone technicians and customers try out-of-the-way methods to save money, but we don't commend such solutions. There is no need to reinvent the wheel when ready-to-use display units are available.
Q: How much is the quality difference between an original and a copy?
The price difference directly correlates with the quality difference. Normally, an original display offers 100% brightness, while a copy display offers 50% brightness on maximum levels. Other vital aspects like contrast, color accuracy, camera quality, and everything else that relies on the display considerably degrades if you pick duplicate products.
Customers often try to figure out if the copy display will suit them because they don't want to invest money in the originals. However, you won't find a duplicate product that can match the original product's quality. Always remember that the product's quality determines the costs, which is why duplicate screens are cheaper than the originals.
Q: I found an original display for a low price on another website. Should I be happy?
You'll never find an original display for a low price because such things aren't possible. In any case, you should always do a basic justification of the offered price; otherwise, you'll lose money while trying to find the best deals. Most people get duped online because they want to purchase a product for 30% of its costs. Therefore, if you pay the price for a first copy display, there is no justified reason to expect the original one.
Many websites use a low-price technique to attract customers into purchasing a product. Customers always keep their expectations high because they look for value for money deals. In this business, the price difference between original and copy display is massive and low prices will always yield low-quality products.
Q: Is investing money in the original Vivo Y12G display worth it?
Investing in original products is always worthy because you get true value for your money. Please note that a duplicate display never lasts long, a well-known fact. If you replace your broken display with a duplicate one, you'll spend around Rs 1500, but that product won't last longer than two months. After two months, you've to pay another Rs 1500 to purchase the same product, and thus, you'll end up being into a loop of repeated screen replacements now and then.
If you purchase an original display, that would easily last more than two years. You can enjoy original colors, quality, and brightness. Your experience of using the phone will be 100% satisfying, and you don't have to invest again and again. An original display costs Rs 3000, but it is worth considering the long-term scenario.
Q: I've trust issues. Can you please prove your display is original?
Many customers have trust issues because they have previously burned their hands on low-quality products, and a technician or an online portal cleverly duped them. Some customers never get satisfied and always ask for proof, certificates, and other similar things.
We are sorry, but as nothing such exists in this business, we can't provide any so-called proof to you. The original display comes from a certain manufacturer, and as a seller, we want to ensure that we sell 100% original products and work hard to accomplish our goals. You can check our reviews and customer feedback online to know more.
Q: How can I test the new display to verify its working condition?
You should always test the new display yourself and verify its working condition. You should install the display only after testing it properly because you can't return/replace a used product. Please follow these simple steps to test the product :
First, you need to dismantle the phone by following the appropriate procedure.
Then, open the necessary screws to access the motherboard section.
Find the old display's flex cable gently eject it from the motherboard.
Connect the new display's flex cable in the right direction and turn on the phone.
The new display will start working normally, and you can test/verify everything you want.
When you test the new display, it works like it's installed on your phone. You can use the touch screen, check colors, type messages and do almost everything in an open condition. At this point, you don't need to assemble/paste the display on your phone. After testing the display properly, you can go for the final installation of the product.
Vivo Y12G Display Photos
Please have a look at the actual product photos below. These photos represent the actual Vivo Y12G display replacement you'll get after your order. If you've any questions, please contact us at 9587954273.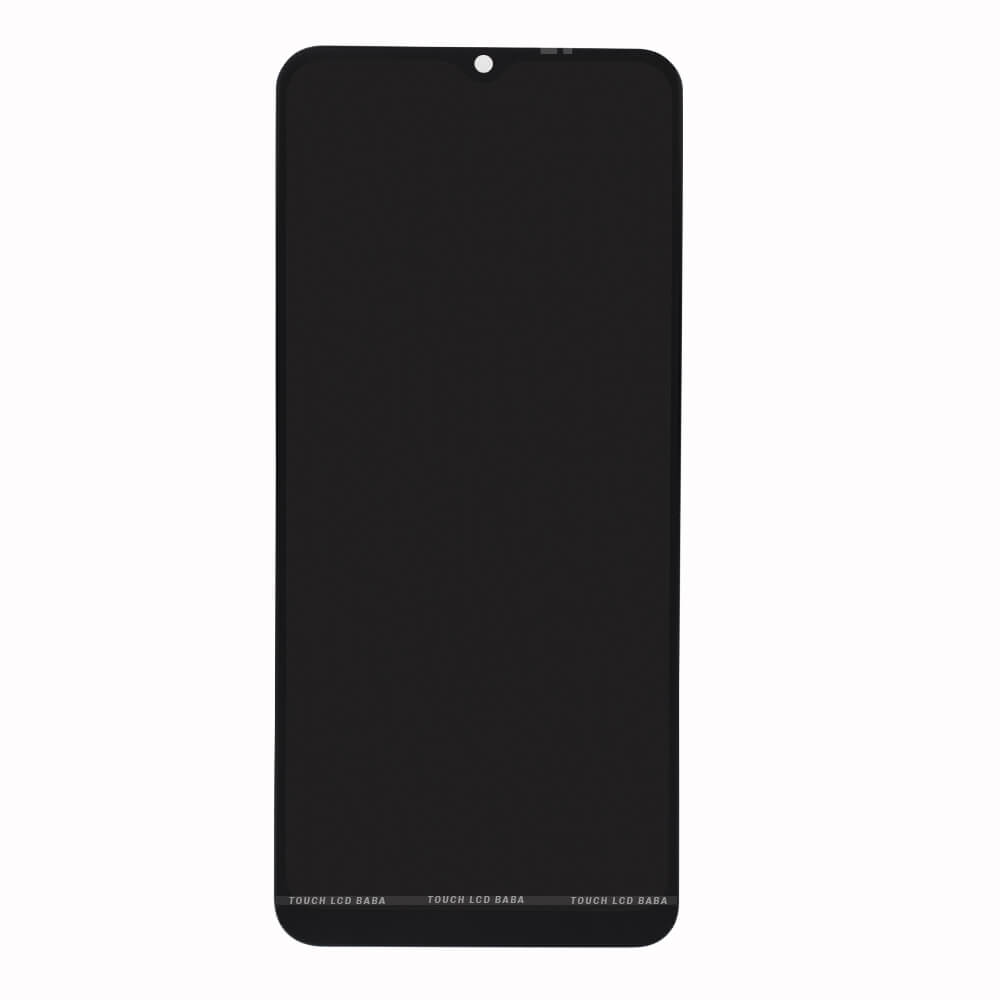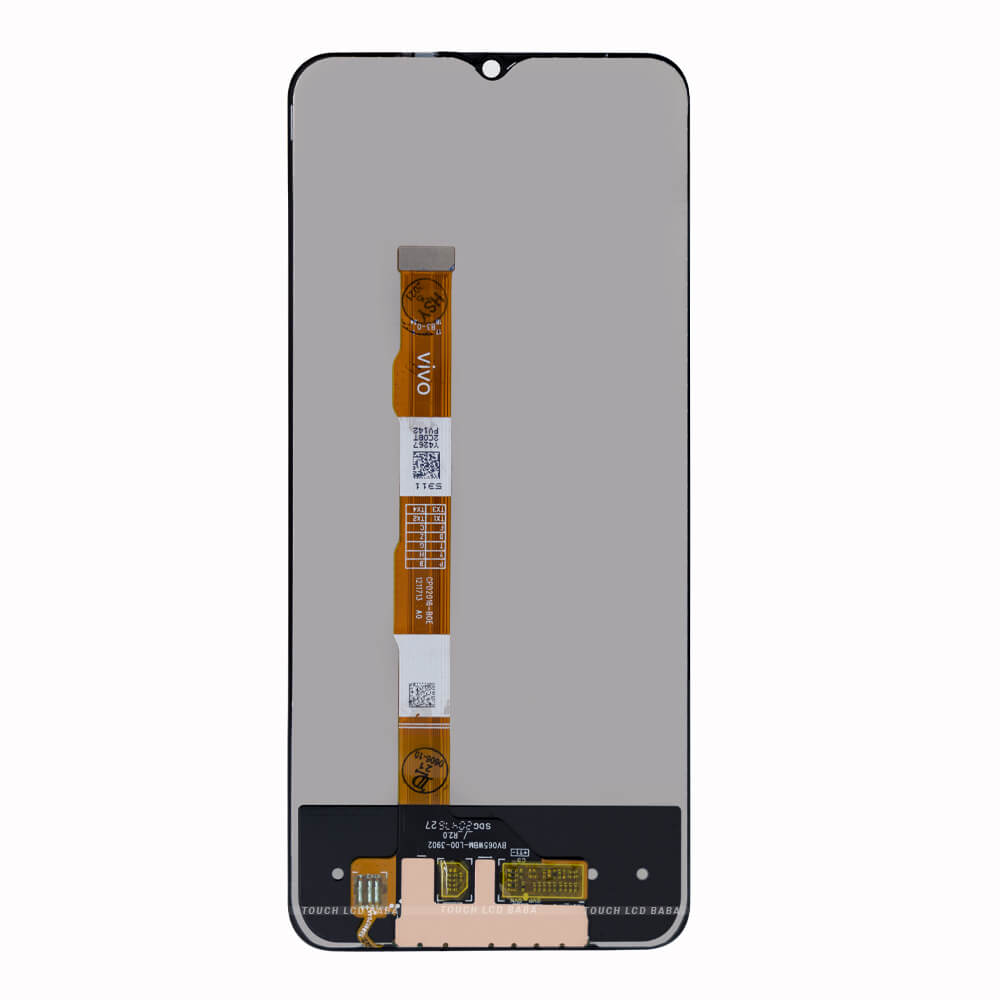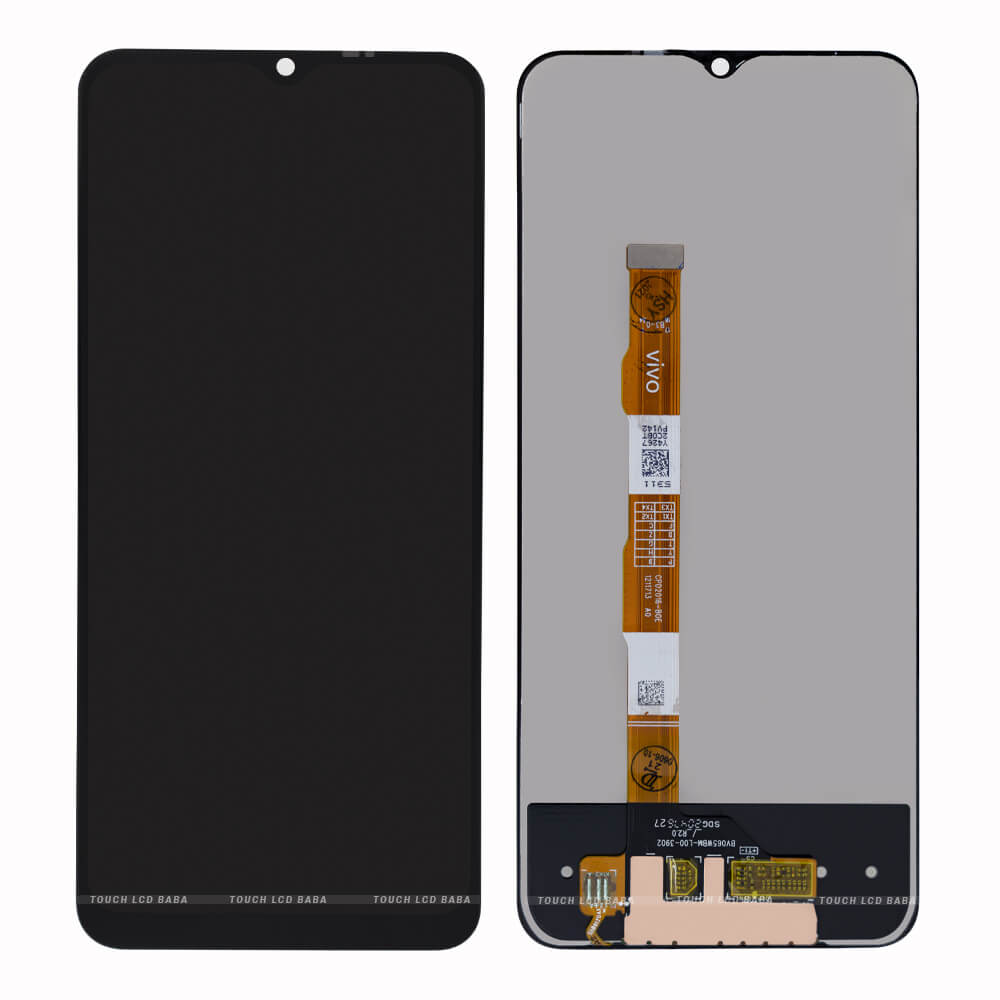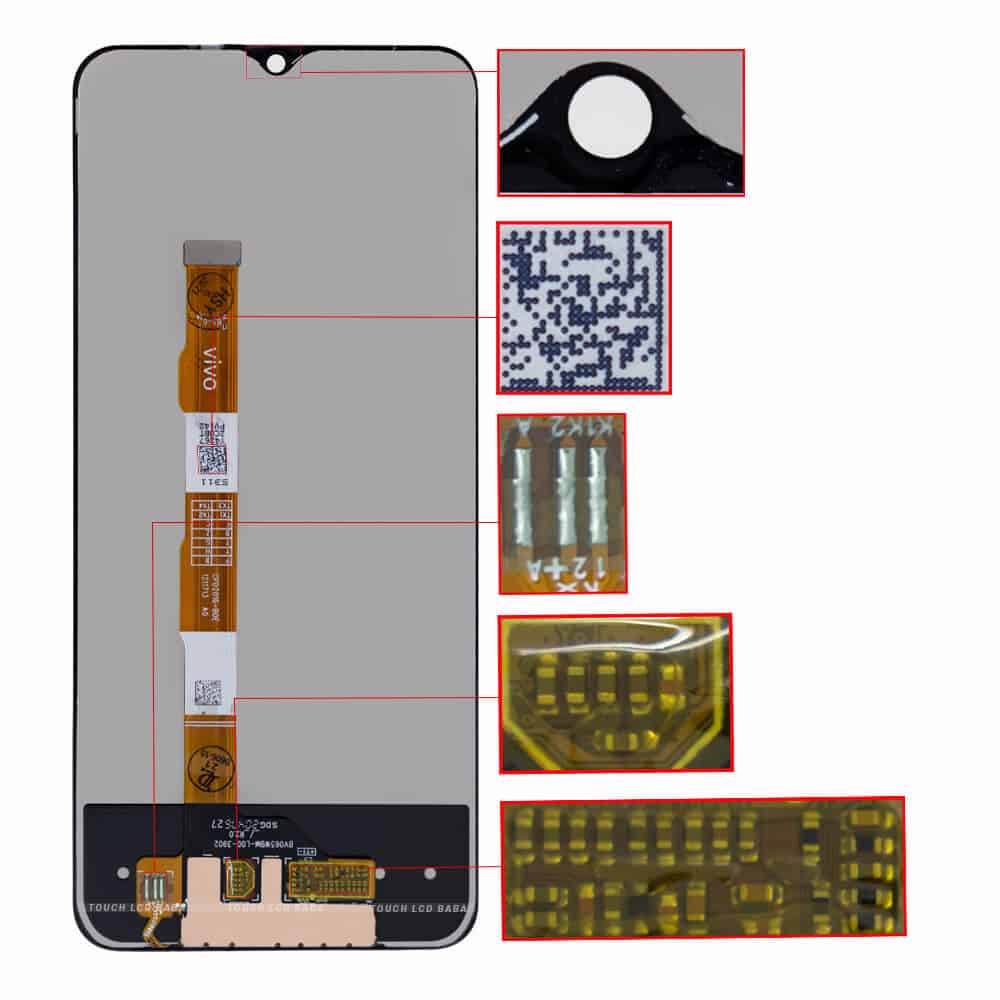 Shipping, Return and Refund Policy
All our products come with 30 days return, refund, and replacement guarantee. To return a product, It should be in the same condition we sent. You can't use or fix the new Vivo Y12G display if you want to return it. For complete details about Shipping, Returns and Warranty, please click here.