A broken Vivo Y19 display can be extremely frustrating, but luckily, it is very easy to restore a broken screen with a new identical screen. When we say identical, we mean to offer a 100% original spare part, exactly the same as it comes with a brand new phone. The display and the touch screen glass are the integral parts of a smartphone, and if they are not in perfect shape, you can't use your phone properly. 
If the touch screen glass got scratched intensively, the pieces of glass may flake off and that can even hurt your fingers/ears. A broken mobile phone creates a terrible impression among your family and friends, and that's why handle such screen issues promptly. The original screen of Vivo Y19 is a little expensive, but it's worth the investment in the long run.
What happens when you drop the phone?
Most of the time, the damage will occur to only the touch screen glass and the display will stay intact. In a handful of cases, when you drop the phone from a decent height, then display and touch screen glass both may break off completely. The damage always depends on how the phone drops, and if the touch screen glass directly hits a hard surface, it will surely break momentarily.
The phone will usually continue to work fine and you can still use the phone with a broken screen. The damage will be more severe if you dropped the phone on its edges. Because a severe hit on the edge means, the crack will extend to the whole screen. Even in such cases, you don't need immediate Vivo Y19 display replacement and you can use still your phone for some time. Before you go for repairs, always take a backup of your phone and important data to be on the safer side.
What are your options to replace a broken Vivo Y19 display?
When you are ready to replace the display, do that in the best way so you don't have to replace the display again and again. Many customers replace the display with the cheapest option, and that results in replacing the screen repeatedly in a brief period. That mostly happens because poor quality screen replacements are widespread in this industry and cheap prices always attract the customers. 
A) Go to the official Service Center
This option is the first one to strike the customer's mind. If the mobile phone is still under the warranty, customers call the service center and see how much is the price and if that suits their budget, they will go to the service center for replacement. However, this option is not suitable for a sizeable chunk because the prices are unrealistic most of the time and the throttled availability of the spare parts is another issue.
You might have to wait for 15 days to repair your phone, and for most customers, it is not possible to wait that long. The service centers are not accessible in all the locations and if you live in a suburb, you've to travel to a city to find a service center. No one wants to go to the service center repeatedly and wait for the screen replacement. Some service centers have ready spares while others don't have, so it depends. So this option might not be suitable for everyone.
B) Repair the phone in the Local Market.
This option is suitable for almost everyone because it takes less than 30 minutes to replace the screen. The technicians are easily accessible and it is probably the most preferred method, but it has its own disadvantages. The biggest disadvantage of local repairs is the subpar quality and use of counterfeit screens.
If you to the local market to replace the Vivo Y19 display, you will find several options for different prices. The vendors call their products as OG, 99% Grade A, etc, but all such screens are duplicate and will not furnish the desired quality. The prices are cheap and some deals may sound very budget-friendly to you but jump on those deals only if you don't care about what happens to the screen quality. The local screens resemble 40% quality of the original one and you've to give up on a sizable chunk of screen quality which completely defeats the purpose of buying a quality phone.
C) Buy the display online and fit it locally.
This option is a very good one, but we don't recommend that you buy from any online seller. As happens in the offline market, the same vendors are selling their crap products online for even higher prices. They market those counterfeit products under big brands and you buy them thinking the product is original. So buy online only if the seller is reputable and offers a refund if the parts are not up to the mark.
The original product has a very different character and you can't find it for throwaway prices. The product which is 100% identical and equivalent to what you get in the service center will not be cheap by any means. So stop rushing for the cheap deals because they will do more harm than good. When you buy a display replacement online, always inquire about everything including the return and refund policy.
At Touch LCD Baba, we sell 100% OEM screen replacements, exactly the same as it comes with a brand new phone. We proudly offer a 30 days return, refund, and replacement guarantee to our customers. We are 100% confident that the quality of our Vivo Y19 screen replacement will gratify you. The part is 100% identical to what comes assembled with a factory-fitted phone, and we don't have other sugarcoated words to define it. Surely, our prices are on the higher side but the satisfaction is 100% and this matters the most to us.
What is the difference between the original or duplicate screens?
There are quite some differences between an original display and a duplicate display, and the most prominent one is the cost, the price of the product. The cost of a duplicate product is usually much lower than the cost of the original display. The duplicate screens use poor quality material, and this is the reason they cost so low. The low price also correlates to why the duplicate screens break easily because the glass is very fragile and designed in such a way that it never lasts long. 
For manufacturing original screens, the OEM manufacturers use top quality tested material, and thus they are much costlier. The duplicates can only match the looks but can't match the display quality when turned on and tested on an actual motherboard. We advise all customers to not trust anyone and when you are spending money, always take a trial before you complete the purchase.
The shopkeepers in the local market sell duplicate products as first copy, OG, and by using other sugarcoated names. Many customers who do not have enough knowledge about this buy these duplicate products thinking they are original and end up wasting their money. Duplicate display products have such a low-quality that you will start witnessing as soon as you install a rip-off product. The brightness, contrast, saturation, and color distribution, everything deteriorates to a great extent.  That's why we always advocate buying an original display for your phone for 100% satisfaction. It will be pricey at first, but it will prove itself to be worthy of your money in the long run.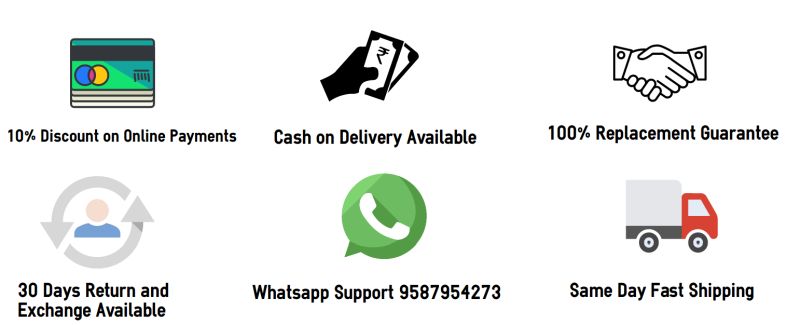 Should you get a combo replacement or glass replacement?
We often see confused customers when they have to decide which display replacement option would be ideal for them. The two most popular options are available to you are the complete combo replacement and the only glass replacement. So which one should you choose?
Only Glass Replacement
Price matters a lot to the customers, and this is the reason customers often choose those display replacement options, which does not cost a lot and fits their budget easily. The only glass replacement is a very cheap option, and therefore customers often choose this over the combo. However, it is the biggest mistake as the glass replacement doesn't last long and after a short while; It breaks again with little or no pressure. The display quality also gets a hit, and a refurbished screen can't resemble an original brand new display.
If you choose the only glass replacement, you will have to face many issues in the long term because this procedure is not ideal for longevity and the display will soon start wearing off. The issues will soon start getting out of hand, it will be very difficult for you to even use your smartphone properly, and you will be forced to get another display replacement.
Complete Combo Replacement
On the other side, if you get a 100% original combo replacement (display and touch screen both), you are buying what came fitted in your brand new phone so there is no question on the quality side. Please note that all the combo/folders are not the original ones so that's where you should pay special attention so you get a 100% original spare for your phone.
We offer a 100% original screen of Vivo Y19 and it is identical to the one you used for a long time in your brand new phone. We love when the customers buy an original screen from us and then send us a gratifying message after replacement. It is exactly our goal, and that's why we always facilitate selling of original spare parts.
Vivo Y19 Display Specifications
The display is 100% original, tested and suitable for Vivo Y19 (

Model Number – Vivo 1915

)
The display size of Vivo Y19 display is 6.53″, the display type is IPS LCD and display resolution Full HD+ 1080 x 2340 Pixels.
You can use this display unit to replace a broken display or touch screen glass issue.
We source display directly from the OEM manufacturer who makes screens for the company.
Our QC team tests each piece for 100% perfect working before dispatch.
The display is guaranteed to offer 100% the same colors, quality, and brightness as your original display.
Our QC team has tested the screen with all variants of Vivo U10 and it worked flawlessly.
We back our products with a solid 30 days return, refund, and replacement guarantee.
We can deliver the product to your doorstep anywhere in India.
The stock is readily available and shipping time is quick.
We offer Cash on Delivery and Online Payments.
Frequently Asked Questions
Q: What is the Vivo Y19 display price in India?
The price of a 100% original Vivo Y19 display replacement is around Rs 3400-3500. If you buy a first copy screen replacement, then the combo costs about Rs 1500-1600 in India. Expect little from the first copies because they are a workaround, not a solution.
Q: Do you test and verify the display before shipment?
Yes. We have a team of highly qualified professionals who keep it their number one priority to test all the details of the display product before it goes to our customers. They make sure that the customers face no issue when they buy a display product from LCD Baba.
For this, they use various techniques to test a product successfully. For example, one technique that our team uses is when they get an original Vivo Y19 with a functional motherboard to test our display product. This technique helps our team encounter all the problems of the display beforehand, and defective screens never go out to customers. 
Q: I am getting a display locally for a cheap price, why is your price higher?
You can't compare a local/duplicate display with our product as we offer 100% originals and you are comparing it with replica screens. It is just like comparing branded shoes with the local one. The quality that our display provides is exactly identical to what comes with a brand new phone.
The spare parts are cheaper in the market because they are third-party manufactured products. There are hundreds of third-party manufacturers who make duplicate screens to reduce the cost so that more customers can buy the display with ease. They use poor light reflectors, very fragile touch screen glass, and they do no testing on the product. That's why the phones heat way too much with the duplicate screens.
What we offer is a treat for customers who love quality spares. We buy our stock from OEM manufactures and while their prices are high; the quality is 100% satisfactory. Ergo, if you want to retain 100% screen quality, always buy original screen replacements.
Q: What if the display that I brought from LCD Baba does not work on my Vivo Y19?
We test and sell our products in such a way that they cause no trouble to our customers. Still, if you face any issues with the new display, we are always open to help. Please note that we can't replace a part once it is fixed but we can always refund, return, or exchange the parts in unused condition. It is because fitting a part means you had verified the working condition before the final installation.
So if you just tested a display and found any flaw, contact us over WhatsApp 9587954273 and share a small video of what's wrong. We take care of any genuine problem with utmost priority, without any nonsense. We really don't have any excuses, but we are straightforward with our dealings. Our customer support rep may offer you some additional help if they observe that you are doing something wrong. Otherwise, we simply arrange a pickup for you and supply a new display or refund as desired by you.
Just remember that you should return the products to us within 30 days and in the same condition as you received it, unused, then only you can avail of this policy. The display should be unused in any way and should not be glued on your smartphone. Do not peel off the protective film before testing the product. We do not take any used products back because it violates our replacement or refund policy.
Vivo Y19 Display Photos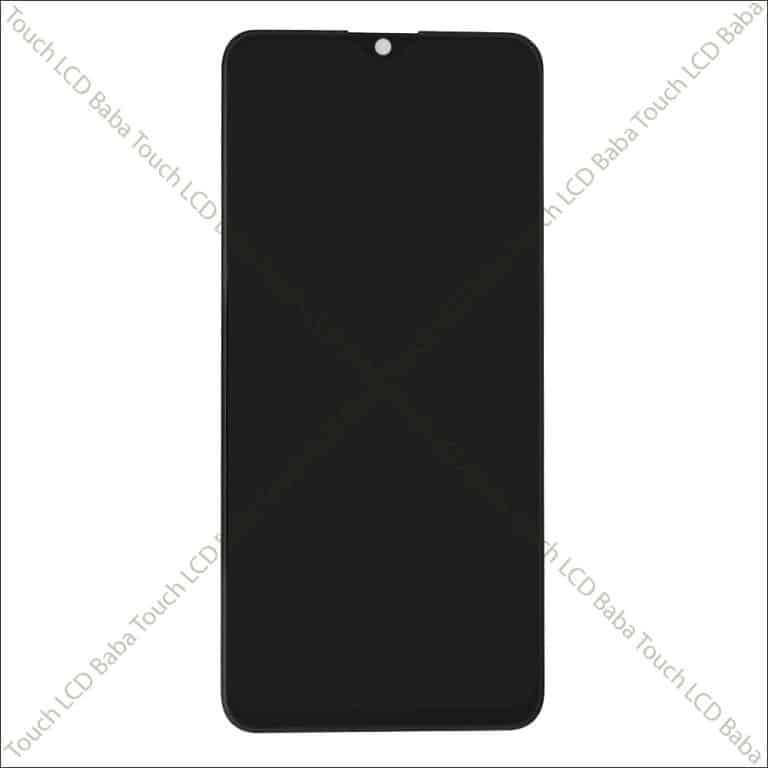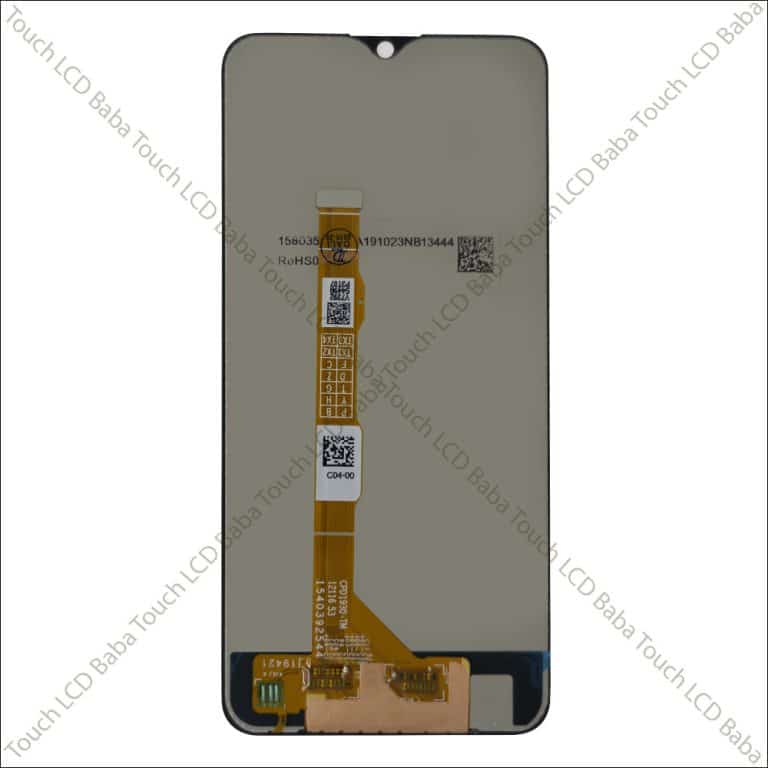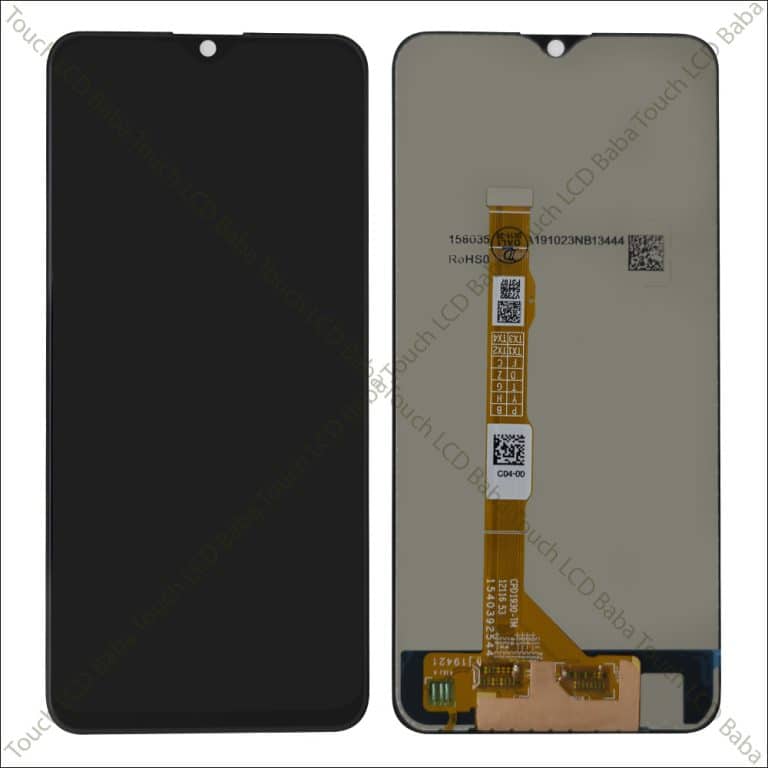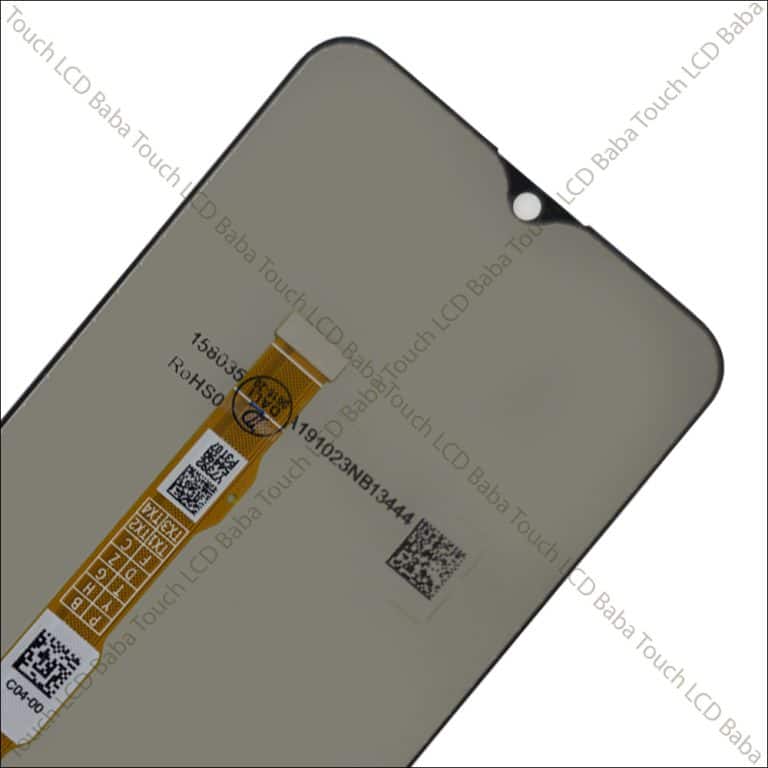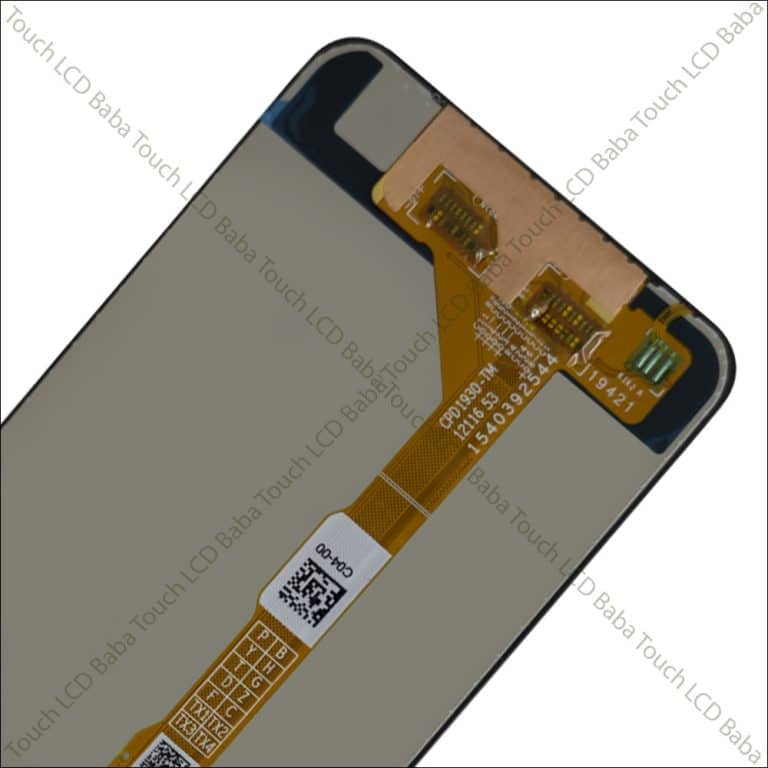 Shipping, Return and Refund Policy
We test each combo for 100% perfect working before shipping it to the customer. We always ensure that every piece is 100% original, tested, and working without any flaws. Still, our products come with 30 days return, refund, and replacement guarantee. To return a product, It should be in the same condition as we sent. You can't use or fix the items If you want to return. For complete details about Shipping and Returns, please click here.