You are likely searching for a brand new display replacement for Vivo Y20, and that's what we offer on this page. If you dropped the phone and broke the inner display or frontal touch screen digitizer glass, you must replace the complete display unit to restore the former glory of your phone. It is essential to buy the original display replacement to avoid any issues in the long run.
A broken display feels like a significant burden to the customer because local market products aren't trustworthy. If you purchase local products, you will end up spending a lot of money and still don't get the desired outcome. The local market's products are sold by employing deceptive advertising techniques. On this page, we'll provide a brief overview of the different products available for your needs and their pros and cons. If you have any specific questions or need clarifications, please get in touch with us at 9587954273.
Vivo Y20 Display Specifications
| | |
| --- | --- |
| | This display is 100% original, tested and suited for Vivo Y20, model V2029. |
| | The Vivo Y20 display size is 6.51″, the display type is IPS LCD and the resolution is 720 x 1600 pixels. |
| | You can use this display combo to resolve all the display and touch screen glass related issues. |
| | We buy our stock from the OEM factory to ensure 100% original display quality. |
| | Each display goes through strict testing to ensure our customers always get a perfectly functional product. |
| | After receiving the delivery, you get a 30 days time to test and verify the new display to your satisfaction. |
| | You won't face any reduction in the brightness, quality and overall display quality. |
| | We pack your parcels very safely in hard plastic boxes to ensure 100% safety. |
| | This display combo is suitable for all variants of Vivo Y20. |
| | The Vivo Y20 display's stock is readily available and shipping time is very fast. |
| | You can order the product using Cash on Delivery or Online Payments (10% discount). |
Why local market's duplicate screens are not a worthy investment?
Many customers rush to the local market to purchase a new display where only duplicate screens are available. In almost all cities, you'll find one centralized market for mobile repairing where you can go and buy a product with installation. Such markets offer duplicate (called First Copy / Diamond Quality) Vivo Y20 display replacements for around Rs 1500-1700 including the service charge. Such screens provide 40-50% quality of the original, and their lifespan is very short. Some customers even damage such duplicate screens the very next day and blame the mechanic, but that will not work.
The screens available in the local market are cheap, unreliable, and furnish terrible screen quality. Many customers go for duplicate screen replacements to save money and become victims of low-quality spare parts every day. If you are also fond of purchasing cheap products (often marketed as first copy display), you are bound to get the worst quality products. If buying low-quality products is your intention, you can do that but don't pay the price of the original product and still get the duplicate one.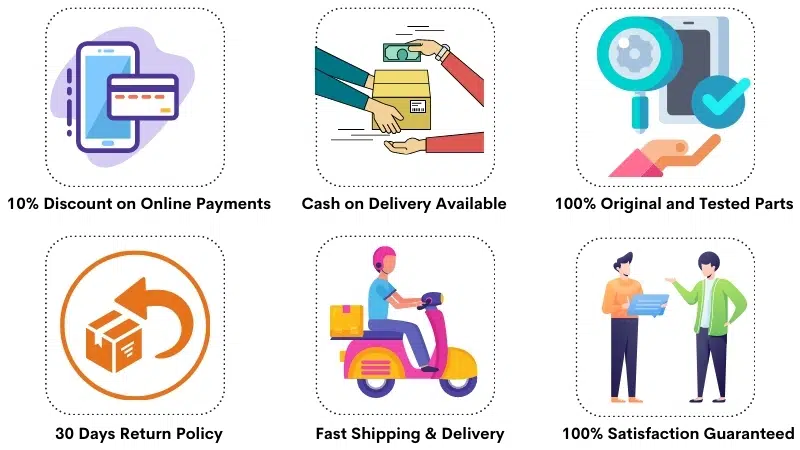 How is the original display different from the duplicate display?
Everything in the original display is made of supreme-quality trustworthy material, while it is precisely the opposite in a duplicate display. The original display comes from the OEM factory, which is well-versed in making original screens and supplies them to the actual company. The actual company (Vivo) assembles these screens in brand new mobile phones. The original screens take their shape using quality and tested materials, and that's why the touch screen glass is so sturdy; the brightness and color reproduction is very vivid and mesmerizing. These screens go through strict testing measures before going into the customer's hands.
You will lose all the glory of the original display as soon as you replace it with a duplicate (first copy) combo/folder. You can understand a duplicate display like a local product that never lasts long and has many usability issues. Many third-party manufacturers know about the aching pulse of customers and make the cheapest products to attract them. This strategy works well because customers are so inclined about the affordable prices that they forget about all the other vital aspects of display replacement. A duplicate display comes with several issues like :
A duplicate display furnishes 40-50% brightness when compared with the original display.
The touch screen glass is very fragile and breaks very easily.
The color reproduction of a duplicate display is very bad, and you'll never see actual colors.
If you watch movies or other multimedia stuff on the phone, forget about your previous experience.
You can purchase a duplicate display if you prefer that, but you'll never get the same quality as before. You'll never magically get the original quality if you pay 50% of the original display's cost. Therefore, you should never fall into traps and purchase only original screen replacements from trusted vendors.
Frequently Asked Questions
Q: How much does it cost to replace a broken Vivo Y20 display in India?
The price of a 100% original Vivo Y20 (Model Number V2029) display replacement is around Rs 3200-3400. If you buy a duplicate screen replacement, the combo costs Rs 1500-1700 in India. A duplicate screen resembles 50% quality of the original, and that's why the price is low.
Q: How can I check and verify the originality of the new Vivo Y20 display myself?
Many customers want to verify the original display themselves because they've been looted before in the local market. Customers have made up a theory that original products are not available anywhere, which is completely wrong. According to our experience, customers purchase local products from the market for abysmal prices and expect them to perform as the original display did. When that doesn't happen, customers feel like the seller looted them, but the actual fault is the customer's desire to get the original display for Rs 1500.
If you get a display for around 1500-1700, that is a duplicate product for sure, and further discussions are not needed. If you want to satisfy your theory with flimsy excuses, that's your choice. A 100% original screen costs twice as a duplicate display and this fact will not (never) change anytime soon.
Please don't take it otherwise, but you can not verify it yourself as a layman customer because you don't possess the required knowledge. It takes years of experience to understand the mobile phone parts, and if you expected that you could verify the authenticity with a document, that's not true in this business. A duplicate display will furnish very low-quality output, and that's a surefire way to recognize counterfeit stuff. If you want to verify the original display yourself, the best way for you would be to test the original and duplicate display one by one on your phone's motherboard. The difference will be 100% clear to you in terms of colors, quality and brightness. An original display speaks for itself and doesn't need any introduction.
Q: Is it a good idea to replace only the touch screen glass?
If you broke only the top layer of touch screen glass, you might think about replacing it alone and reusing the same old display. Many customers try that way, but that's not the right approach because it is a temporary solution and never lasts long. The only glass replacement relies on using duplicate spare parts, and that's why it is short-lived. The only touch screen glass of Vivo Y20 costs Rs 50-60, and technicians charge around Rs 600-700 to replace only the glass. They want to make money off the glass replacement, and that's why they recommend it.
The service center never recommends the glass replacement, proving that it is a very low-quality solution. Following the set quality norms, we suggest replacing the broken Vivo Y20 display with an original one because that is the perfect way to go. You can try your hands on glass replacement if you want, but the final output will not please you at any cost.
Q: A local technician showed the combo-making machine. What is that?
Many technicians brag that they have a combo-making machine, but that is actually for pasting the duplicate touch screen glass over the display. They don't make any combo, but that machine replaces the broken glass and allows technicians to paste a duplicate glass over it. Technicians place an OCA sheet between the display and touch screen and this machine helps paste the glass correctly and remove the bubbles that appear during the laminating process.
This machine is very cheap and if they replace only the glass for five phones every day, in 2 months, they will recover all the cost of the machine they bought. That's why almost everyone has bought these low-quality laminators to fool customers and sell them a glass worth Rs 60-70 for Rs 600-700. Some technicians even go further and charge Rs 1500 to replace the glass. So effectively, for a Rs 60 product, you pay Rs 1500 and this should help you do the math.
Q: What is the meaning of a Vivo Y20 Combo / Folder?
The simple meaning of a combo/folder is a unit of display and touch screen digitizer glass merged into one. A folder's primary use is replacing a broken inner display or top layer of touch screen digitizer glass. If you go to the local market (or service center) and hear about the word Combo/Folder, you should understand that they are referring to the complete unit of display and touch screen glass.
Q: What is the average lifespan of an original and duplicate screen replacement?
An original combo easily lasts around three years and can take tiny drops easily without getting damaged. If you use your phone carefully, you can use the original combo for a long time without facing any usability or quality issues. On the other hand, a duplicate combo lasts around three months on average, and customers periodically invest repeatedly in duplicate products. When they pay a small amount every few months, they don't realize it, and that's why duplicate screen replacements are so popular in the market.
If you purchase an original display for Vivo Y20, you've to pay a significant amount all at once, and that's why it feels strenuous on the pocket. However, no matter what, nothing can compare the quality and durability of original screens, and that's why even the customers using duplicate products desire to purchase the original Vivo Y20 display someday.
Vivo Y20 Display Photos
These photos show the actual product you get after your order. As you can see, it is a complete combo of the display and touch screen digitizer glass merged into one. You can use this product to overcome all the display and touch screen-related issues and restore the working condition of your phone.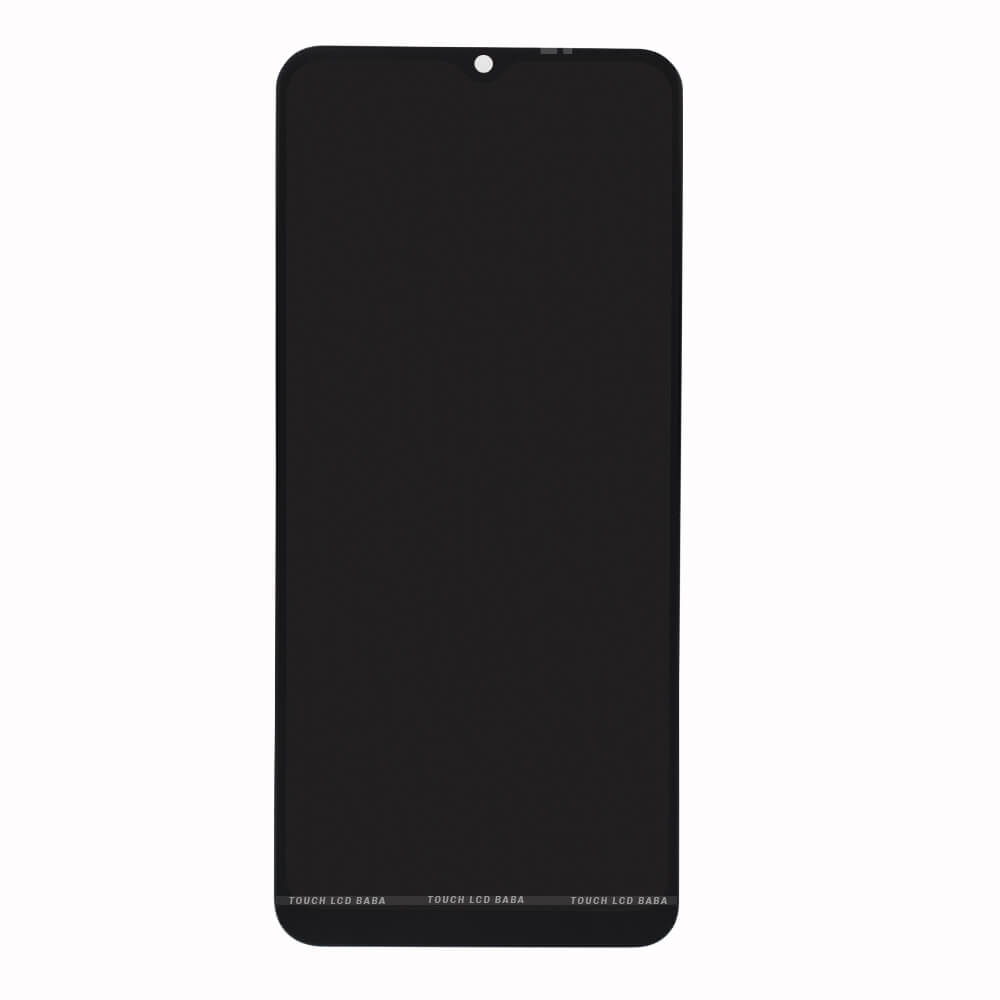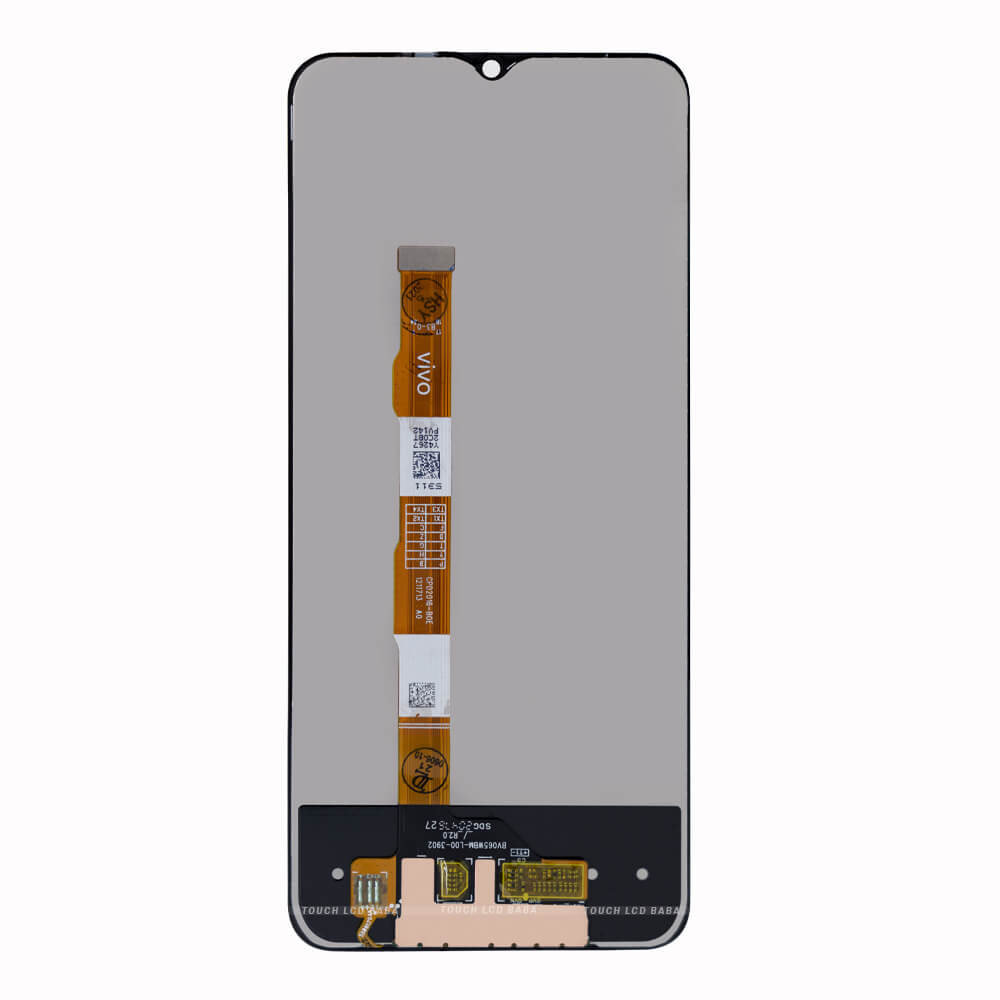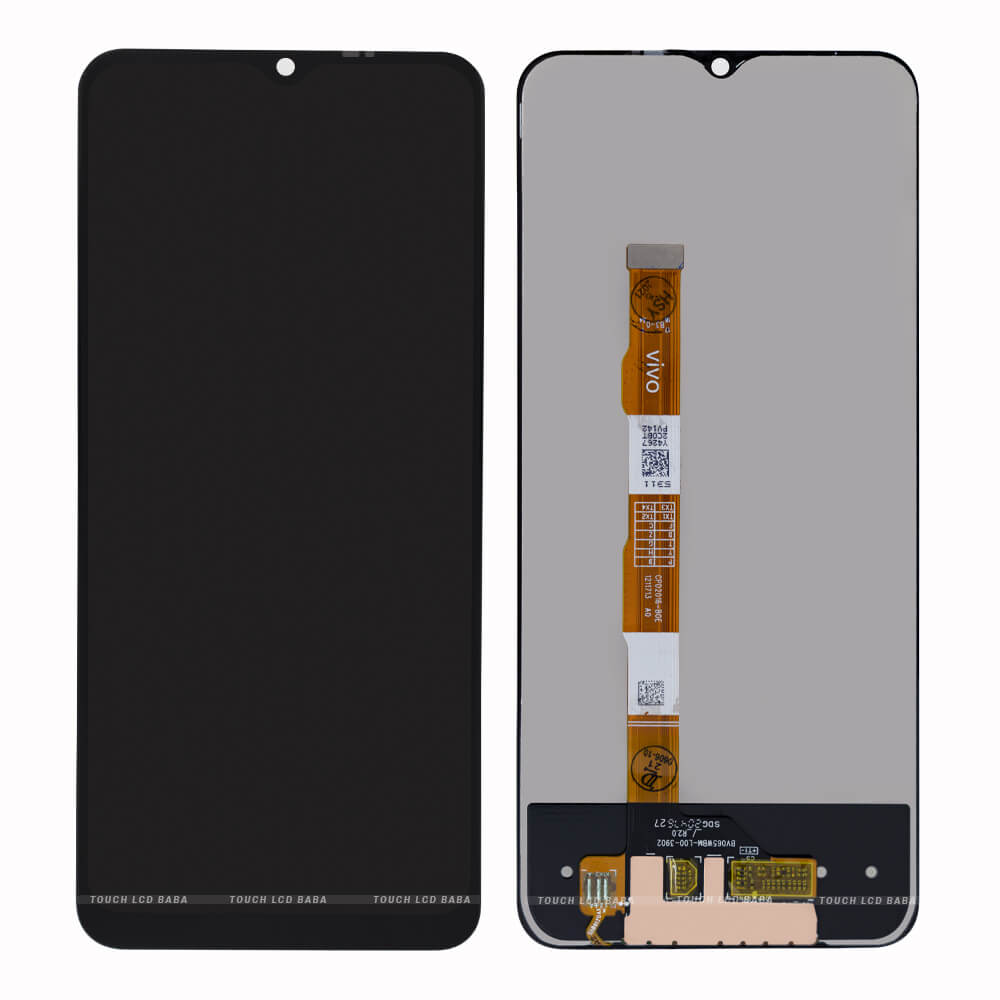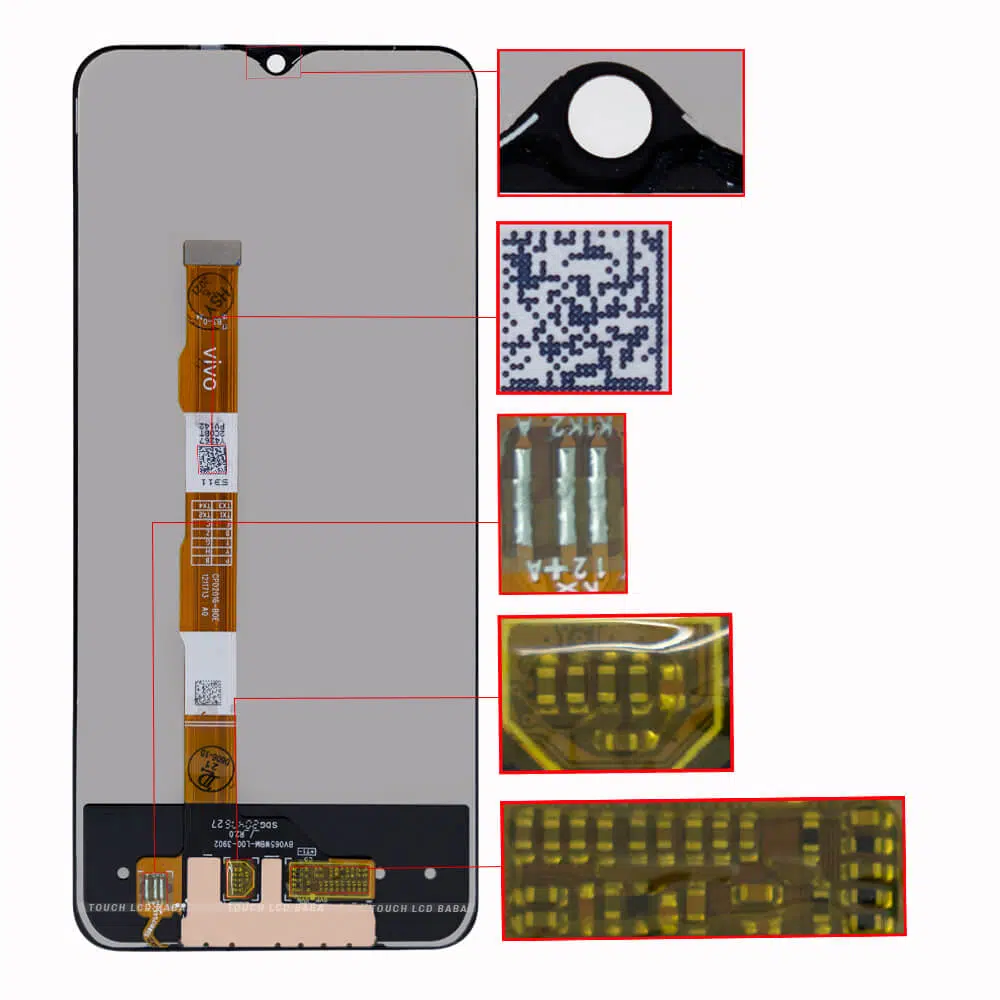 Shipping, Return and Refund Policy
All the products supplied by us come with 30 days return, refund, and replacement guarantee. To return a product, It should be in the same condition as we sent. You can't use or fix the new Y20 display if you want to return it. For complete details about Shipping, Returns and Warranty, please click here.