If you want to purchase a 100% original display replacement for Vivo Y31, the desired product is available on this page. A broken screen is a very prevalent issue that happens to almost everyone. The use of mobile phones has increased so much over the recent years, and this much usage also contributes to additional drops. It doesn't matter if we are walking or in a rush or at a party, checking our mobile phone has become a habit and most of us can't resist.
As soon as the phone drops, either the display or the touch screen glass cracks, and then you've to replace the broken part to continue using it. When you head for display replacement, you might have several questions in your mind because it is probably the first time for you. On this page, you can find answers to the most relevant questions and make a wise decision depending on the budget. You'll also discover many things you might not know, and reading complete information will benefit you.
What is the meaning of a Vivo Y31 display combo?
A display combo is a synonym for a brand new display. When you drop the phone and break either the display or the touch screen glass, you need to buy an identical new part, and that's what a display combo is. When you purchase and install a new display combo, you replace both the display and touch screen digitizer glass.
Whether a local market technician or the service center, everyone uses a display combo to replace a broken display or touch screen glass. There is no other solution to a broken display or touch screen glass because replacement is the only viable option. The quality of a display combo can be different, and we'll discuss this in the upcoming section.
Vivo Y31 Display Specifications
| | |
| --- | --- |
| | This display is 100% original, tested and suitable for Vivo Y31 2020, model number Vivo V2036. |
| | The Vivo Y31 display size is 6.58″, the display type is Full HD+ and the resolution is 2408 × 1080 Pixels. |
| | The combo consists of an inner display and front layer of touch screen digitizer glass merged into one. |
| | You can resolve all the display and touch screen glass related issues by replacing the combo. |
| | You get 100% the same product as you get with a brand new phone. |
| | Each display travels through a very strict testing procedure to ensure no defects in the product. |
| | You can also test the new display before installation to ensure its working condition. |
| | The new Vivo Y31 display fits perfectly without leaving any gaps on the side. |
| | We pack fragile products very carefully accompanied by additional protective layers. |
| | Our delivery service is available all over India and you will also get the tracking details. |
| | You can order the product using Cash on Delivery or Online Payments (10% additional discount). |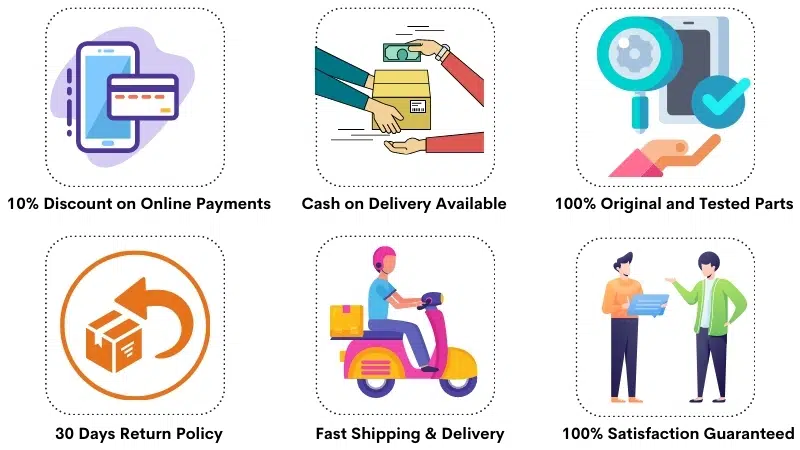 Frequently Asked Questions
Q: How much does it cost to replace a broken Vivo Y31 display in India?
The price of a 100% original Vivo Y31 display replacement (model number Vivo V2036) is around Rs 3200-3500. You can also purchase duplicate screens from the local market that cost around Rs 1400-1500, including installation. A duplicate display doesn't work like the original, and the quality downgrades by around 50%.
Q: Should you purchase a local cheap display or the original one?
Purchasing a local or an original display depends on your budget and mindset. Some customers don't want to compromise on the quality and will not purchase a local product, no matter what. Some other customers look for value for money deals and purchase duplicate products without getting heavyhearted.
Please note that the price difference between both products is valid because both products offer different qualities. If you purchase a local display, that effectively offers 50% of what the original display offers in terms of colors, quality, and brightness. Such products break very easily, and you've to replace them multiple times, resulting in much more repeated investment.
On the other hand, an original display lasts very long and offers amazing display quality and durability. We believe that if you consider long-term benefits, the original display is cheaper because you don't have to invest again and again. Replace the broken Vivo Y31 display with an original one, and you are good to go.
Q: Can I install the new Vivo Y31 display myself at home? 
We do not doubt your expertise, but you shouldn't try that at home unless you're a real expert. It all feels very basic stuff but taking off some parts can be really overwhelming, and if you erupt a flex cable, the phone will no longer be usable unless you replace that part.
Therefore, you should always seek a professional technician's help installing the display on your phone.  Mobile phone technicians carry out such jobs every day, and they have skilled hands. The installation charges are around Rs 150-200, and you shouldn't be hesitant to pay money for this job.
Q: Should I replace only the touch screen glass if the LCD isn't broken yet? 
The glass replacement is another method of repairing a broken display using some tricks. Please note that replacing the broken glass means you are mending the broken display instead of replacing the whole part. The glass replacement is possible, but the final output won't be worthy, and these issues are common :
The brightness becomes dull, and the tint changes to yellow from white.
You'll see dust spots, white spots, and other problems inside the display.
Some flaws inside the display are permanent, and such solutions are temporary.
The glass replacement solution is rampant in the local market because of its low price. The mobile phone technicians also promote this solution because it is a money-making machine. They can easily sell a glass worth Rs 50 for Rs 500, including the installation. The duplicate glass will break again, and you will become a regular customer of duplicate products.
Q: I found another website selling the Vivo Y31 display for Rs 1500. What is that? 
It would help if you weren't delighted when you find a display for Rs 1500 because that's what a copy costs. Some customers feel that they found the original display for a shallow price but that never happens. You get a low-quality display that works, but the experience of using this display isn't that joyful, and you should be careful with such products.
Q: What are the main differences between an original and a copy product?
You should know the difference between an original and a duplicate display to make a wise decision. Here are the main differences :
The brightness levels are 100% in the original display and 50% in a duplicate display.
You get vivid colors with the original and dull colors with a copy display.
The original display has the original touch screen glass white the duplicate display has a duplicate glass.
The original display consists of quality material, and a copy display consists of the lowest quality material.
The original display comes from the OEM factory, while the duplicate one comes from third-party manufacturers.
To summarize, the only way to reduce the cost is by reducing the quality, which happens with a copy display. Mobile phone display manufacturing factories craft duplicate products without considering their durability and quality. The end customers get a cheap but low-quality product, and that's why customers replace screens now and then.
Q: What are the different names of a duplicate Vivo Y31 display? 
Mobile phone technicians have made this topic ambiguous and won't let customers understand anything. If you go to the local market, you'll come across these different names, and all these names refer to a  low-quality duplicate display. These names are to confuse you so that you can't make the right decision. These names are :
First Copy.
99% Quality.
OG Quality.
Diamond Quality.
Care OG
Technicians use these names interchangeably so that you can't understand the quality of the product being sold to you. Only two qualities exist to straighten this for you: Original and Copy. If you pay around Rs 1500, you'll get a low-quality product regardless of what the technician says.
Q: Can I repair the Vivo Y31 display instead of replacing it?
We are sorry, but it is impossible to repair the display because if a glass breaks, you can only buy a new one but can't repair the existing one. There are cheap alternatives if you don't want the original product but repairing a display once it's gone is not possible.
Vivo Y31 Display Photos
These photos represent the actual Vivo Y31 display you'll get after your order. Please look at the photos and let us know if you've any questions. Please call us at 9587954273.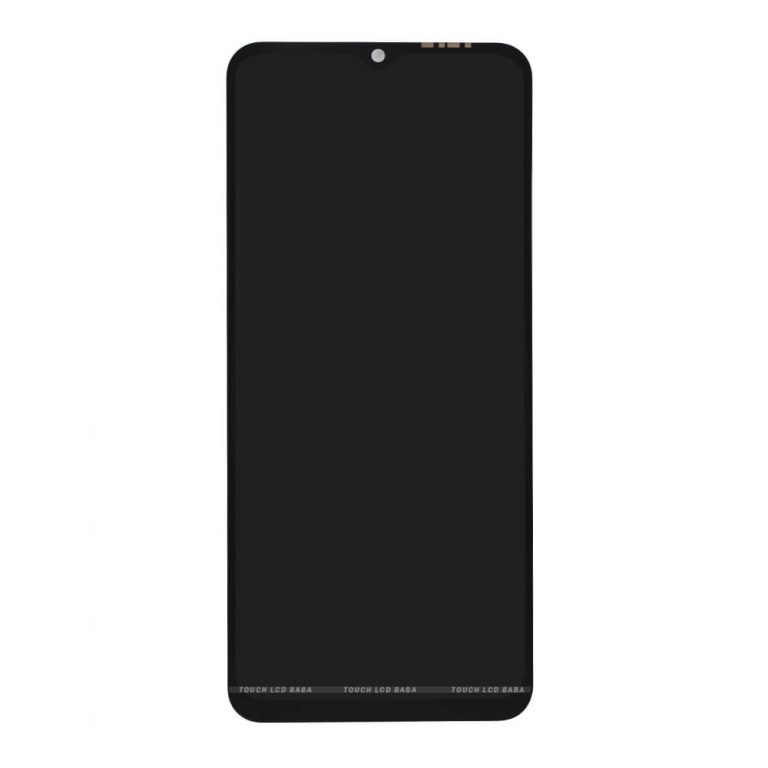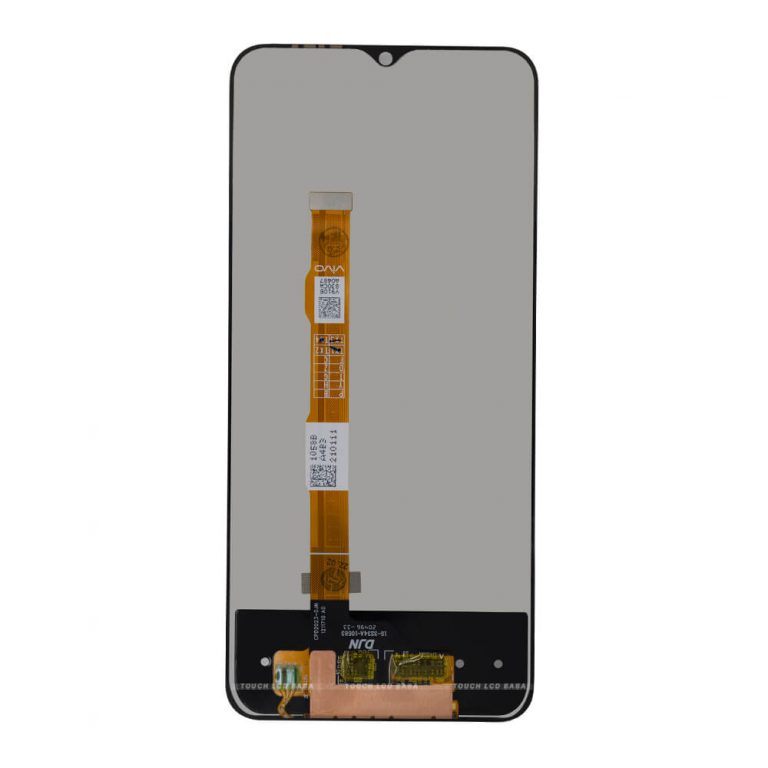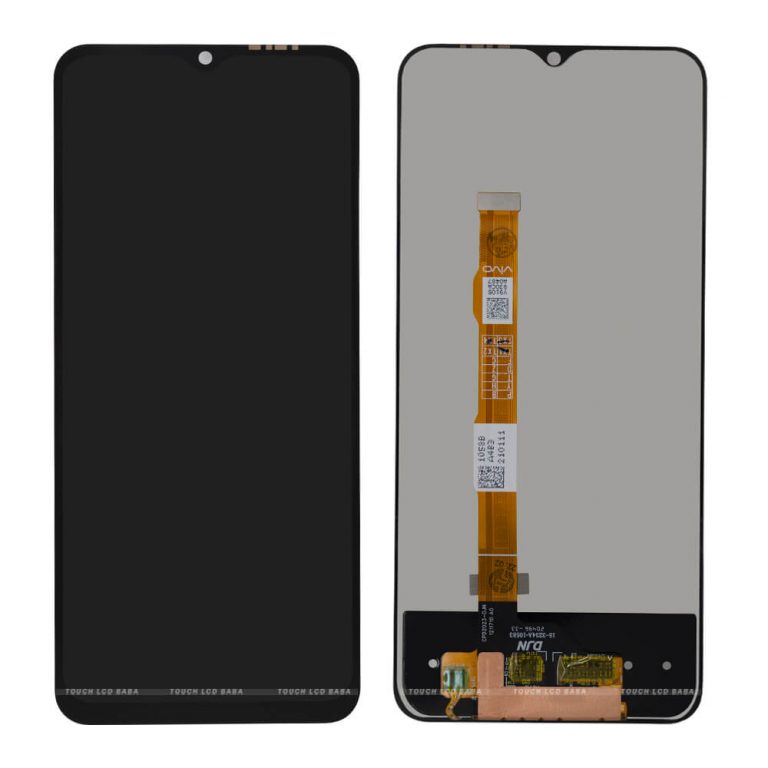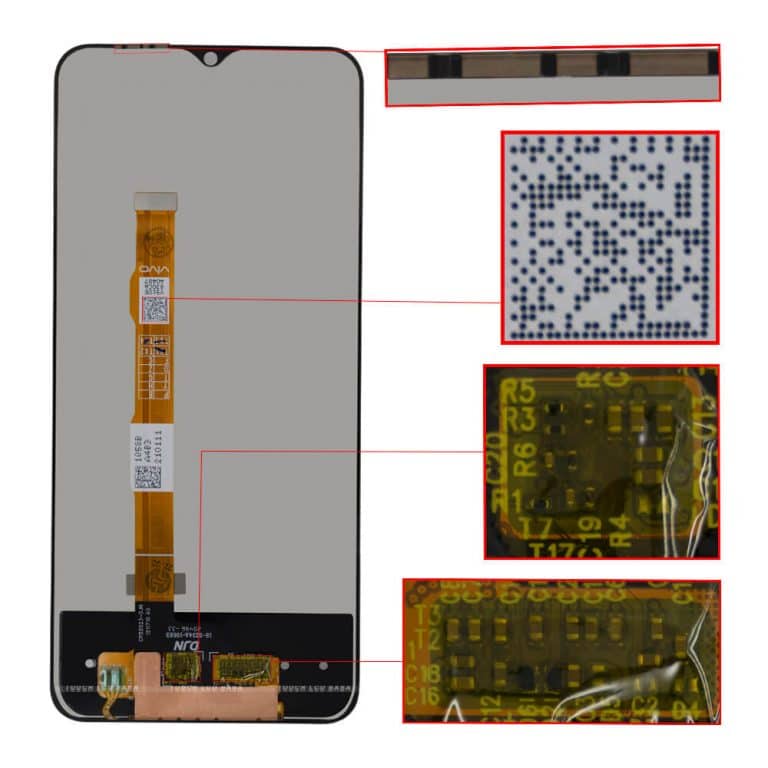 Shipping, Return and Refund Policy
All the products supplied by us come with 30 days return, refund, and replacement guarantee. To return a product, It should be in the same condition as we sent. You can't use or fix the new Vivo Y31 display if you want to return it. For complete details about Shipping, Returns and Warranty, please click here.