Customers who need a 100% Vivo Y35 original display replacement can't trust local market screen replacements. When you take a broken mobile to replace the screen in the local market, you'll find numerous options; all provide low-quality outcomes, and display quality degradation is inevitable. All customers complain that their original display was so bright and vivid while after replacing the display, the overall quality has dropped considerably,y and they are finding it hard to use the phone properly. This happens with all the customers who buy duplicate screens.
The original display offers sharp colors, excellent brightness, and a trouble-free experience. When the original display accidentally breaks and you substitute it with a duplicate display, you give up on all the benefits of the original display. The duplicate display is marketed as first copy, OG Quality, Diamond Quality, and you name it. There are many ambiguous words for selling this product, but under the hood, you get a crap product that is not good. We at Touch LCD Baba offer 100% original screen replacements and save you from the trouble of temporary screen replacements.
What is the meaning of the Vivo Y35 display combo?
The Vivo Y35 display combo consists of IPS LCD and touchscreen digitizer glass. If you drop the phone and damage the display or touchscreen glass, you can efficiently resolve the problem by replacing the combo. The Vivo Y35 folder helps you overcome all the display and touchscreen issues easily and reliably. You need to remove the old broken display and install a new display unit. The display installation is effortless; any local technician can easily do that without problems.
Please note that display and touchscreen are combined, and you should not replace these parts individually. Many customers try alternative solutions like replacing only the display or only the glass and end up with a terrible quality outcome. You'll not get the original quality if you employ a money-saving technique like only display or glass replacement. In this business, you'll get several options; all the low-priced options are compromised and never offer original quality. Most customers lose money because they expect an original display for the lowest possible price.
Why is replacing only the glass a short-lived solution?
You probably know quality costs money, while glass replacement is a money-saving solution. When you replace the original touchscreen glass with a duplicate one, the product's overall durability takes a nose dive, and your phone becomes prone to future drops. If you drop the phone again in the future, the touchscreen will break instantly, and you will need to invest more money to repair it. Here are the significant drawbacks of glass replacement :
A duplicate glass is five times more fragile than the original touchscreen glass.
The display's brightness reduces considerably, and you don't get the same original feel.
The heating process makes the display pale in every aspect during glass replacement.
A glass-replaced display is a refurbished product that doesn't resemble the original display.
The duplicate glass is much slimmer than the original glass and cracks easily.
You will invest so much money in the long run, and you can save all that money if you buy the original display.
Most customers feel that glass replacement is helpful and keep paying money every two months. You don't realize you've spent so much when you repeatedly pay little money. If you spend Rs 800 on glass replacement and buy it four times a year, you've already wasted Rs 3200 on replacing the glass, which was more than enough for the original display. Therefore, always be wise, invest money in original screen replacements, and stay trouble-free for a long time.
Vivo Y35 Display Specifications
| | |
| --- | --- |
| | This display is 100% original, tested, and suitable for Vivo Y35, model number Vivo V2205. |
| | The Vivo Y35 display size is 6.58″, the display type is IPS LCD, and the resolution is 2408 x 1080 Pixels. |
| | It is a complete folder with an IPS LCD and touchscreen glass combined. |
| | You'll always get a 100% original and tested display from Touch LCD Baba. |
| | We sell strictly OEM products and source directly from the manufacturing factory. |
| | You'll not face any issues with colors, brightness, or any other aspect of the display combo. |
| | You can also test and verify the new display on your phone before pasting it. |
| | You will not face touchscreen lags or low brightness issues with the original display. |
| | We securely pack the new screens in hard plastic boxes with additional protection. |
| | You can order the product from anywhere in India, and we'll deliver it to your doorstep. |
| | You can order the product using Cash on Delivery or Online Payments (10% discount). |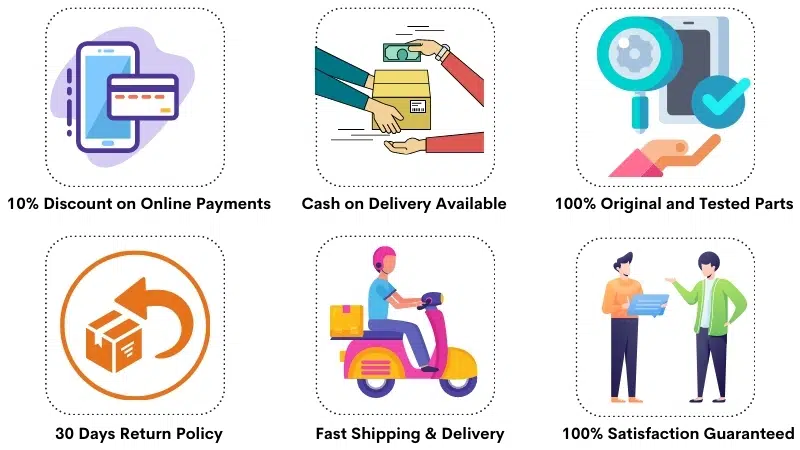 Frequently Asked Questions
Q: How much does replacing a broken Vivo Y35 display in India cost?
The price of a 100% original Vivo Y35 display replacement is around Rs 2800-3000. Please note that duplicate screens are cheaper, while the original screen replacements are expensive. You should never trust that low-cost products are the best bet because you'll never get satisfactory results with compromised products. If you're low on budget, you can buy duplicates; otherwise, always buy the originals.
Q: What are the secret identities of the original Vivo Y35 display?
Many customers think that the original display will have some secret identities, and if they know about these identities, they can easily verify the original display. Some customers also say the original display will have certificates, barcodes, and other similar identifiers. Please note that all these things are pure illusions, and nothing even exists in reality.
The original display has a specific appearance, but there is no set rule that is always true. Even the original screens come from 3-4 different OEM factories, and all these screens look different despite being original. So if you compare a special OEM's display with another OEM's display, both will look completely different but work with equal performance. Therefore, instead of trying to find secret identities, it would be a lot better to trust the seller's reputation and ask any questions to them. We know everything about original screens, but you must trust us very positively.
Q: Why the original display always comes out better than the duplicate display?
Please note that original and duplicate displays are different products from different manufacturers. These are the significant differences, and before you make a buying decision, you should pay attention to all the details because the future of your mobile phone dramatically depends on what you buy now. Here are the main differences :
The original display's brightness is at 100% levels, while the duplicate display offers 50% brightness at maximum levels.
A duplicate display's glass doesn't have the Gorilla Glass protection and is 5x more fragile than the original.
A first-copy display's colors are bleak; the touchscreen lags, while these problems are never the case with the original display.
Your phone will overheat with a duplicate display, and the battery will quickly drain.
If you play games and try to use multi-touch features, a duplicate display doesn't support multi-touch features.
The touchscreen digitizer input is never precise with a copy display, while the original one works perfectly.
Please note that the original display is always much better and more reliable in all the core aspects of a display. Therefore, if you can afford to invest in the original display, you shouldn't consider other qualities because cheaper screens are temporary and need much more maintenance and replacements in the long run.
Q: Can't I buy the original touchscreen glass separately?
You're mistaken if you thought you'd replace the broken touchscreen glass with another original glass and equalize the quality. That's because the original glass is integral to the original display and is never sold separately. The manufacturer never supplies these products individually in the market. If you buy only the glass from the market, it will be a fake product.
Customers who replace only the glass often complain that their phone broke again way too quickly because the duplicate glass is not durable. After replacing the broken glass with a duplicate one, the folder becomes much more prone to damage. Even the smallest drops will damage the display, and you must replace it again.
Q: I found another website that offers the same product for Rs 1200. What is that?
Millions of customers search for display replacements online and try to order from the cheapest source. Many websites will show low prices to trap you and send a fake product if you order. That's because duplicate screens are cheap, and when you are attracted to a low price, that's what you deserve. All original screens are expensive, and you'll surely be a victim if you try to get them for Rs 1200.
If someone says that the original display is available for Rs 1200, assessing this statement and becoming practical would be helpful. All the websites that sell low-cost spare parts supply duplicate products, and that's a well-known fact. So if you buy a low-cost product, always keep your expectations low because you'll not get the original display replacement.
Q: Why is your Vivo Y35 display price high?
The price of the original Vivo Y35 display is justified, and it is not high by any means. If you're a customer who always buys duplicate products, the price will be high, particularly for you, because you never spend money on quality products. Customers often feel that the original display should be available for pennies, and that's a mindset problem.
Customers always want to buy quality products for the lowest possible price, but such a practice never works well. If you pay less for a product, you will face quality issues. No seller will pay from his pocket to make you happy. If someone sells for low prices and still makes a profit, you're getting crap products per what you're paying.
Q: How do you test the new Vivo Y35 folder without installing it? What if it doesn't work?
You can easily test the new display without installing it, called open condition testing. This method allows you to connect the new display's flex cable to your phone's motherboard in an open condition without installing it. Here are the steps you should follow :
First, open the phone and locate the old display's connection on the motherboard.
Gently eject the old display's jack from the motherboard and connect the new display in the right direction.
Turn on the phone, and you can use the new display as you use it daily on your phone.
After testing the new display, you can proceed with its final installation.
Removing the old display from the frame is not required to test the new one. You can easily test the display by connecting it to the rear side of your phone, and if you face any issues, you can always take advantage of our 30 days return, refund, and replacement policy. You should always maintain the product's original condition and not remove its screen guard or warranty stickers before testing it.
Vivo Y35 Display Photos
The display combo on this page suits Vivo Y35, model number Vivo V2205. This display folder can replace a broken display or touchscreen glass. For any questions about the product, please call us at 9587954273.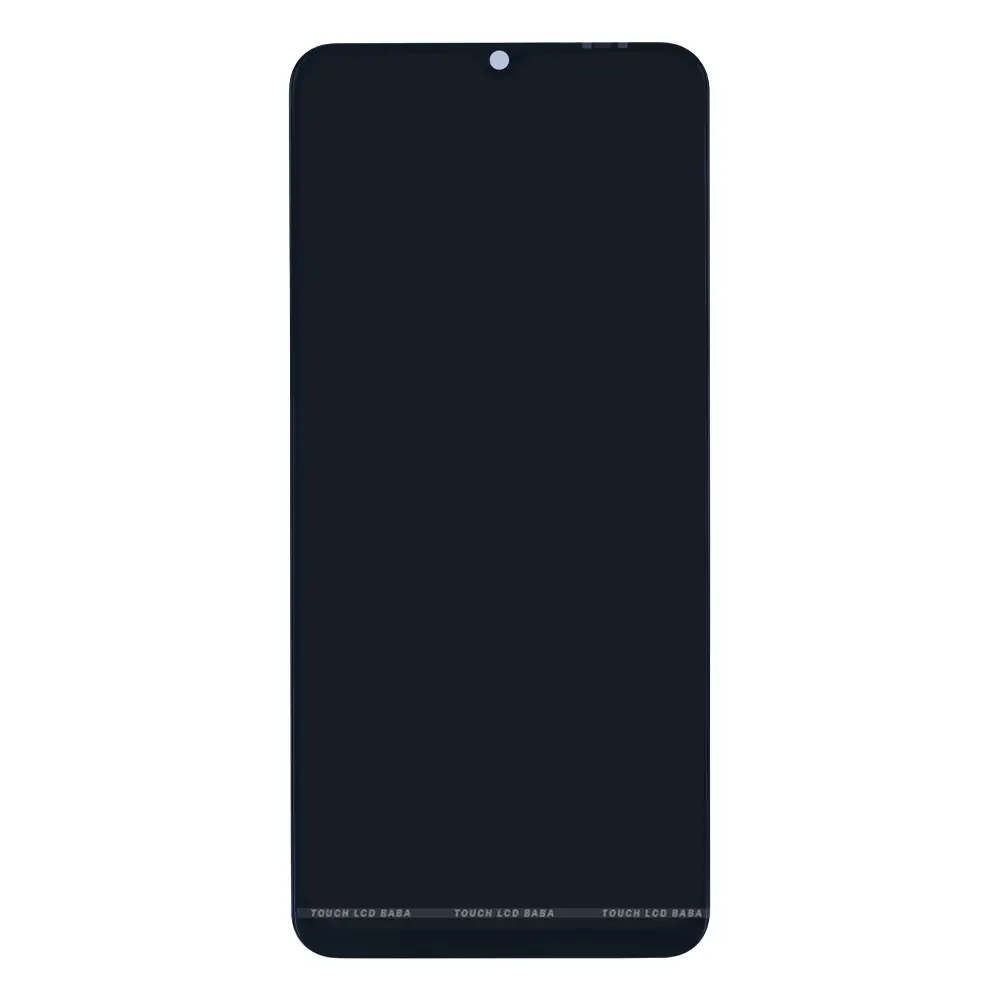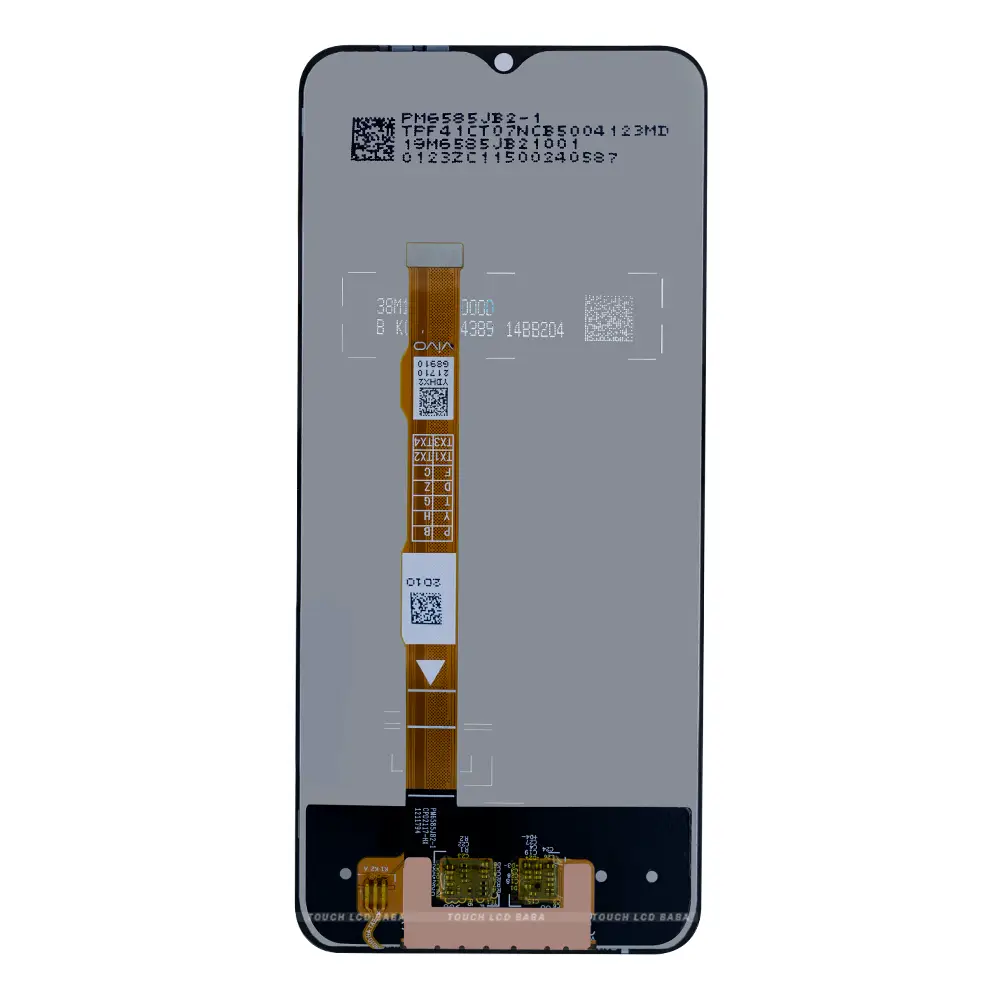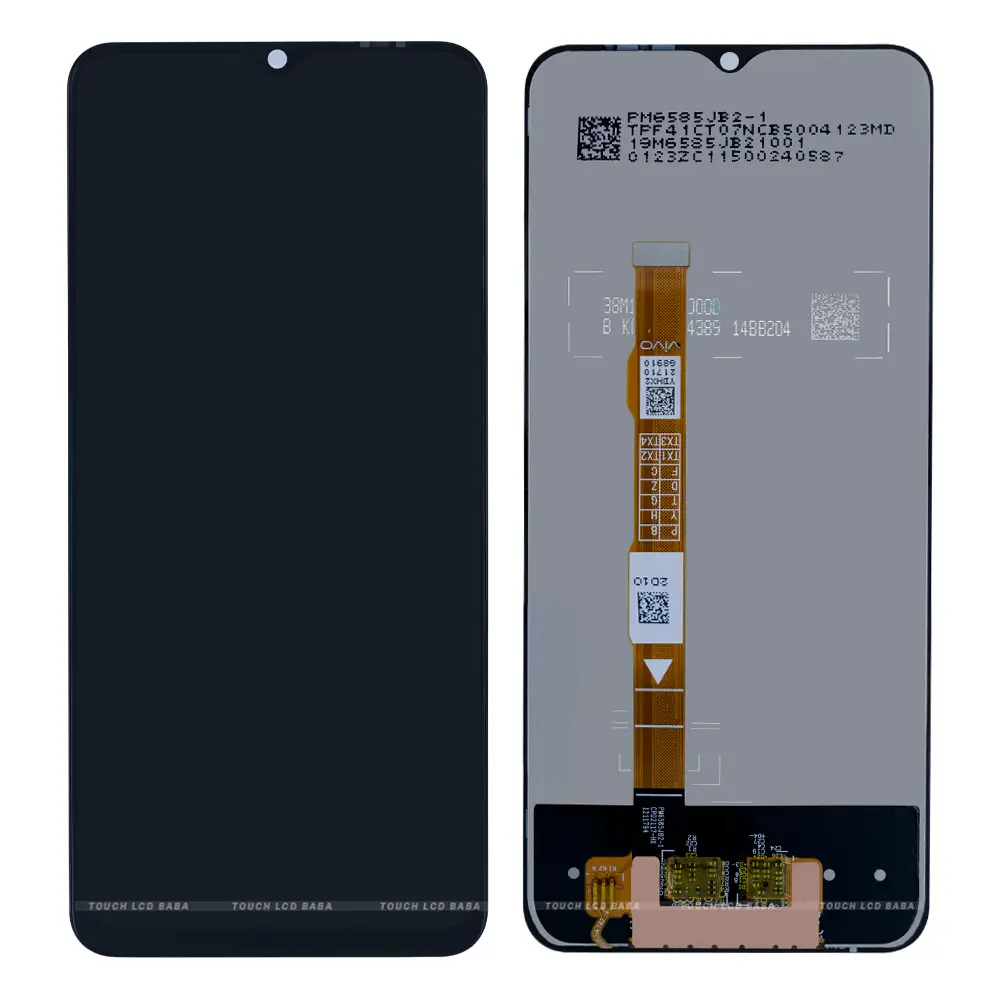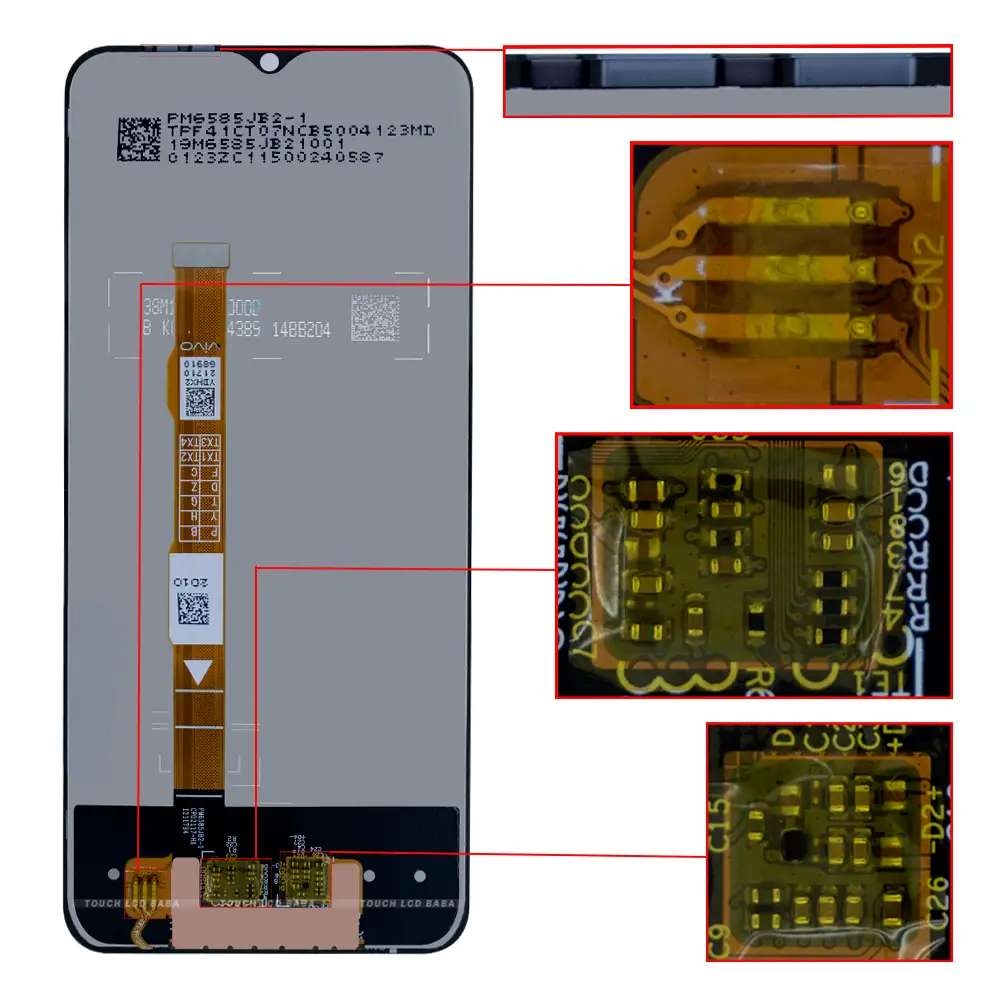 Shipping, Return and Refund Policy
All our products come with 30 days return, refund, and replacement guarantee. To return a product, It should be in the same condition we sent. You can't use or fix the new Vivo Y35 display if you want to return it. For complete details about Shipping, Returns, and Warranty, please click here.