We have the desired product if you need a 100% original display replacement for Vivo Y51. Mobile phones have become a necessity for everyone, and it feels like a personal loss if the display or touch screen glass breaks accidentally. All the vital data resides inside the phone, and that's why display replacement becomes way more important.
On this page, you can find complete information about the Vivo Y51 display combo and get answers to the most burning questions in your mind. If you have any specific questions, you can always call us at 9587954273, and we'll be more than happy to assist you further. Make sure you go through all the information and invest your money wisely.
What is a Vivo Y51 display combo?
The Vivo Y51 display combo refers to a unit of display and touch screen digitizer glass combined into one. Please note that a mobile phone display consists of two important parts, the display, and the touch screen digitizer glass. After damage, you might have a functional display yet, but you also need to replace it as it comes in conjunction with the touch screen glass. That's the proper way of replacing a broken mobile phone display or touch screen.
Should you replace the original display with an identical product?
It is not a great idea to replace a broken display using duplicate spare parts because that's not the right approach. Many customers settle for duplicate products without understanding that a display is the most important part of your phone as all the features rely on it. If you purchase a bad quality local display, you'll see these impacts on the phone :
Low-quality dull colors and brightness.
You can't capture sharp photos.
You can't type messages properly and fluidly.
A duplicate display quickly drains the battery.
The phone overheats, and you feel uncomfortable using it.
It would help if you never assumed that original and duplicate products are identical because they are not. If you want to enjoy the same quality as a brand new phone, you should purchase the original display replacement. If you don't care about the quality, you can buy any solution you deem fit.
Vivo Y51 Display Specifications
| | |
| --- | --- |
| | This display is 100% original, tested and suitable for Vivo Y51, model number Vivo V2030. |
| | The Vivo Y51 display size is 6.58″, the display type is Full HD+ and the resolution is 2408 × 1080 Pixels. |
| | It is a complete unit of display and touch screen digitizer glass merged into one. |
| | You can resolve all the display and touch screen glass related issues by replacing the display combo. |
| | This combo is 100% original, tested and offers same durability as the factory fitted display. |
| | We test and verify the working condition of each display before dispatch. |
| | After delivery, you can also test the new display to your satisfaction and then install it. |
| | The new Vivo Y51 display fits very well without leaving any openings on the side. |
| | We pack fragile products very carefully accompanied by additional protective layers. |
| | Our delivery service is available all over India and you will also get the tracking details. |
| | You can order the product using Cash on Delivery or Online Payments (10% additional discount). |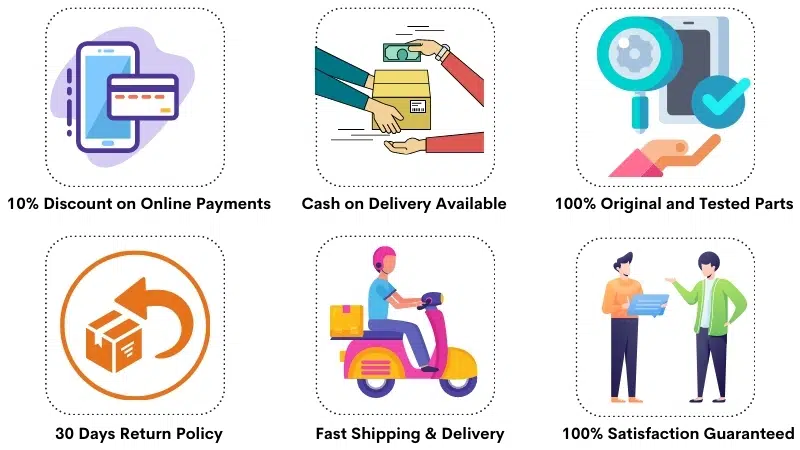 Frequently Asked Questions
Q: How much does it cost to replace a broken Vivo Y51 display in India?
The price of a 100% original Vivo Y51 display replacement (model number Vivo V2030) is around Rs 3200-3500. You can also purchase duplicate screens from the local market that cost around Rs 1400-1500, including installation. A duplicate display doesn't work like the original, and you should always keep that in mind.
Q: How can I get the original Vivo Y51 display for a meager price? 
If you are one of those customers who intend to get original products for a low price, you invite others to fool you. Many customers search online, and their sole intention is to find the lowest price. They order a product from such a source, and most of the time, either they don't get their order or get a fake product.
Such occurrences are widespread because of customers' excessive greed for low-cost deals. Therefore, buying an original display for a very low price is nothing more than daydreaming. In the end, you'll lose your money and get a worthless product. If you purchase a phone worth Rs 20k, the original display will cost you around 5k.
Q: How does a first copy display contrast with an original display?
If you head for display replacement in the local market, you'll mainly find a first copy, diamond quality, or OG quality products. All these names indicate a duplicate product, and that's why such products are available for low prices. A first copy display renders 50% less output in all aspects, be it the color sharpness, contrast, touch screen smoothness, or brightness.
In our opinion, a first copy can never compete with an original display. Customers purchase first copy screens as they consider them a value for money investment. However, purchasing duplicate screens is nothing more than self-solacement because you pay half the money and get half quality in return. So effectively, you get what you pay.
Q: Where is the official Vivo service center in my city? 
We receive many phone calls every day asking if we represent the official Vivo service center. To clarify this, we have no affiliation with the Vivo service center anyway. We sell original mobile phone spare parts, which we source directly from the Original Equipment Manufacturer. These parts are 100% identical to what you get with a brand new phone.
If you want to know the address of the Vivo service center in your locality, please visit Vivo India's official website and use their service center locator tool to find the service center in your city. Mostly, service centers are not available in small villages and towns. So if you are from a less populated area, you'll need to travel to the nearest city to repair your phone.
Q: I want an original display but have trust issues. How can you convince me?
We are sorry, but we are not into convincing customers to purchase our products. If you've trust issues, you are entirely unaware of how the original screens are manufactured and what their source is. We don't try to convince because it isn't possible to persuade when a customer doesn't know anything. After all, he has no idea how it works behind the scenes. Even if we try to explain things, such customers can't understand and develop new ways to debate with the seller.
Customers who have trust issues often tend to see everything skeptically and draw their conclusions, even without having any knowledge. We don't want a newbie to impose his imaginary knowledge on us because we are not selling our souls for business and can't nod to all statements of a customer. If a customer possesses some knowledge, he can naturally understand the product's quality by looking at the product's photos. If a customer doesn't have any knowledge, we suggest relying on us, and that's the best possible way out.
Q: Why would I replace the combo when only the glass has broken? 
You are not wasting money if you replace the display and touch screen glass together because that's how it works. If you replace only the glass or only the display, those are workaround solutions. We believe that such low-quality solutions never last long, and customers invest money repeatedly, almost once every two months.
If you sum up all the money and hassle you faced because of a low-quality product, you'll understand that it's not worth it. If you save Rs 1000-1500 and buy more duplicate products every month, that would be an additional burden on your pocket. Still, you'll face so many issues with usability because you've to visit the market several times to repair the phone. That's why you should replace once but always use original screen replacements.
Q: How can I verify that the display I received is original?
Many customers want to do a self-scrutiny of the products and draw conclusions that are always flawed. Layman customers don't have any idea of the original or the copy, and they draw conclusions that are 100% inaccurate. Therefore, please be honest with yourself, and if you don't have a clue, you shouldn't even try the self-assessment.
The easiest and most accurate method to verify the original display would be testing the display yourself before installation. A duplicate display offers 50% colors, quality, and brightness and can never come close to the original display. So if you have got a fake display in your hands, its quality will be abysmal. On the other hand, an original display will furnish awesome quality and amazing touch screen smoothness. You should always test and verify the display quality yourself before installation.
Q: What kind of display is typically sold in the local market? 
If you repair a broken Vivo Y51 display from the local market, you'll come across these terms :
First Copy.
Diamond Quality.
OG Quality
99% Quality.
All these are synonyms, and you always get the same product under the hood. These ambiguous names are nothing more than a marketing tactic, and you always get a duplicate product. If a shopkeeper says that he has got a diamond quality display, that would certainly grab your attention, and that's why such names are used widely to market fake products.
Vivo Y51 Display Photos
You might want to see the actual photos of the Vivo Y51 display and touch screen glass combo. If so, please refer to the below images and let us know if you've got any questions.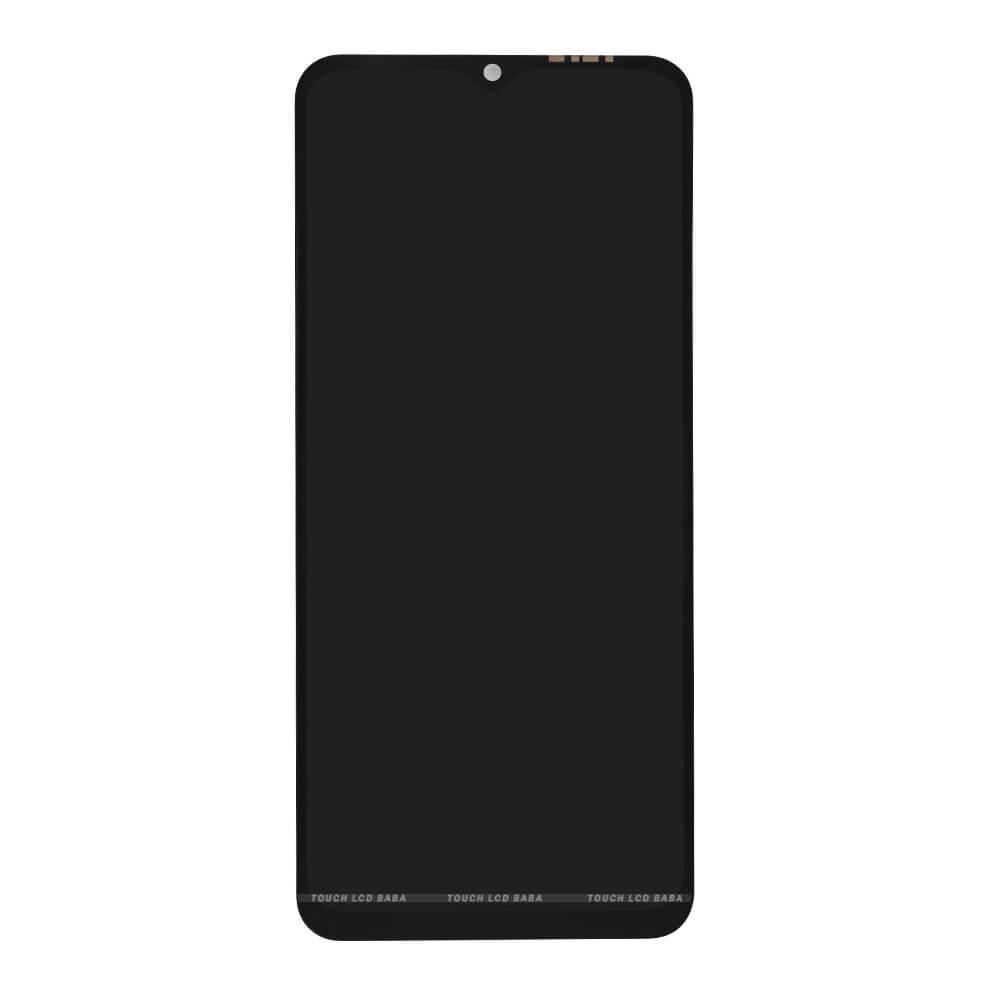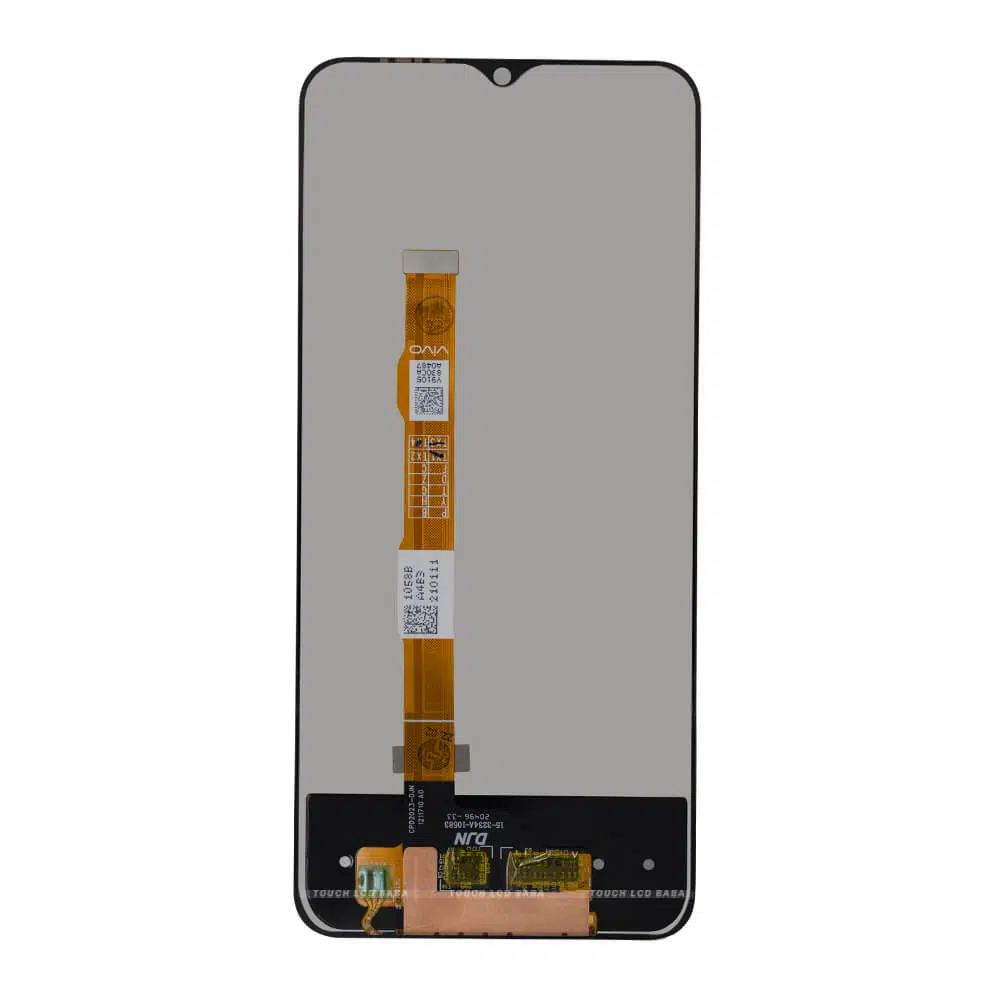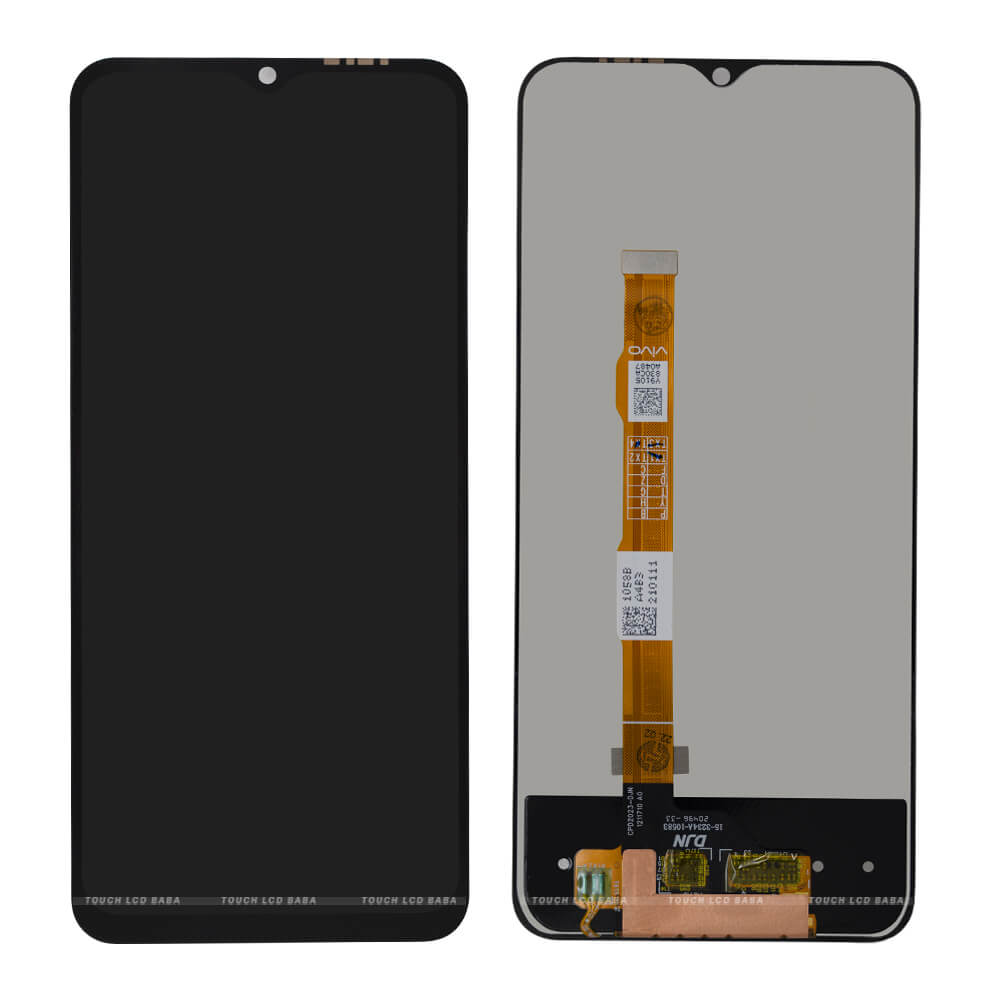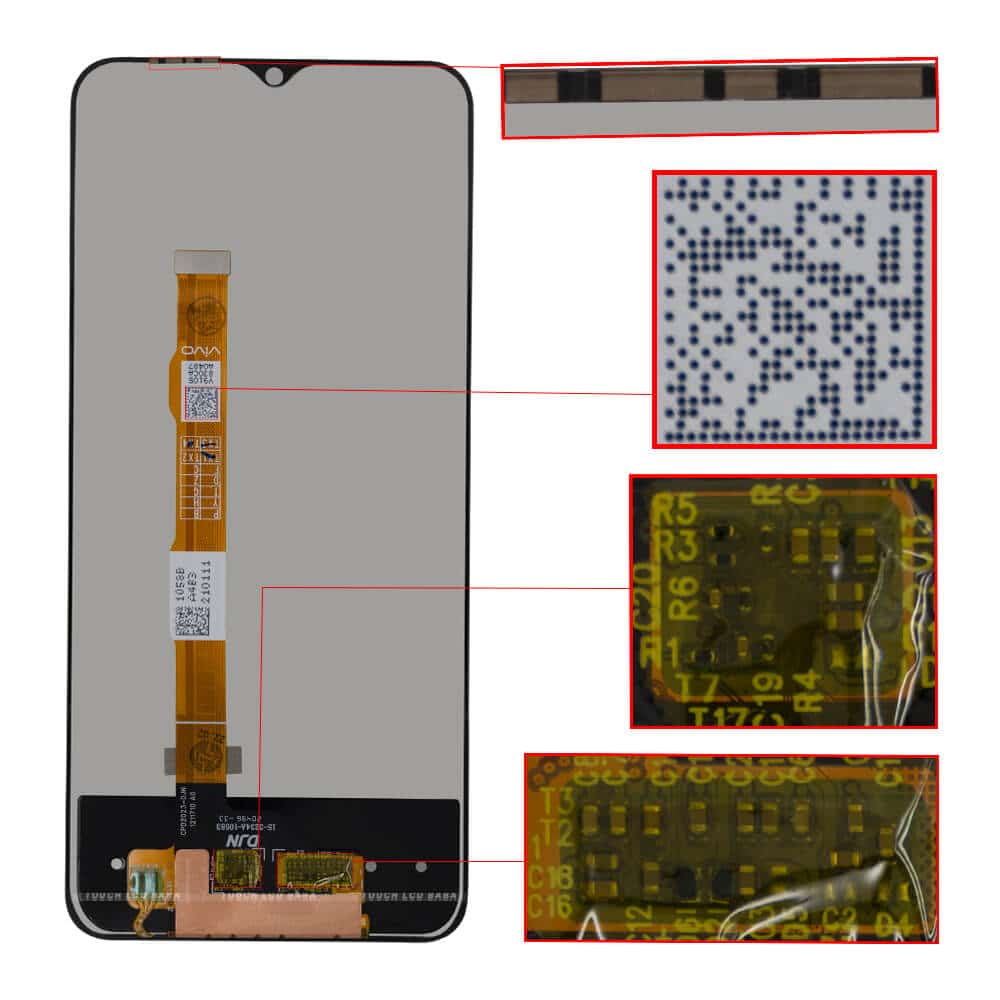 Shipping, Return and Refund Policy
All the products supplied by us come with 30 days return, refund, and replacement guarantee. To return a product, It should be in the same condition as we sent. You can't use or fix the new Vivo Y51 display if you want to return it. For complete details about Shipping, Returns and Warranty, please click here.