You are on the right web page if you are searching for a brand new Vivo Y91 display combo. A broken screen can be problematic, and if it is not working anymore, then you need to replace it immediately so that you can use the phone. A cracked screen requires immediate replacement If your business depends on the phone. You can easily buy the Vivo Y91 display and replace the broken LCD or the touch screen glass.
Customers get very frustrated when dealing with a broken screen issue, and tens of questions come to their minds. However, everyone needs a screen replacement sooner or later because the display will stop working completely in a few days. A customer's main concern is the display's quality, which is where we specialize. The Vivo Y91 combo supplied by Touch LCD Baba is 100% OEM so that you can get the same colors, quality, brightness, and touch screen experience. Our prices may be higher for some customers, but the quality is 100% pure original.
Vivo Y91 Display Specifications
| | |
| --- | --- |
| | This combo is 100% original, tested, and suitable for Vivo Y91 (Model Number: Vivo 1816) |
| | The Vivo Y91 display size is 6.22″, the display type is IPS LCD, and the display resolution is HD+ 1520 x 720 pixels. |
| | You can use this Vivo Y91 display combo to replace a broken display or touch screen glass. |
| | This combo is suitable for all variants of Vivo Y91 and works flawlessly. |
| | We source the display from the OEM factory, and that's why we are so sure about the quality. |
| | The display offers 100% original brightness, colors, and contrast as your original display. |
| | We test each display for 100% perfect working and then dispatch it to our customers. |
| | As we send only tested screens, defective products can't go out from our warehouse. |
| | The shipping charges are included in the price, and you don't need to pay separately. |
| | The display is readily available in stock and the shipping time is very fast. |
| | You can order the product using Cash on Delivery or Online Payments. |
What is the meaning of the Vivo Y91 display combo?
Please be informed that mobile phone screens come with a pasted display and touch screen module. In more straightforward words, the display combines with the touch screen glass, which is called Combo or Folder.
So If you want 100% flawless quality, we always recommend choosing the complete combo replacement instead of replacing only the display or touch screen glass. If you wish to purchase a duplicate first copy screen for a low price, then there are lots of workarounds available in the local market, but to be very honest, you will face serious quality issues. If you have any further questions about the Vivo Y91 screen replacement, please feel free to call us at 9587954273.
Why should I buy the Vivo Y91 display online when it is easily available offline?
Many customers think there is no need to buy the display online when they can easily get it locally. Even further, customers think that buying the screen online is a hassle because then they have to pay additional money to fix the display on their phones.
Please note that you pay almost double the price for the duplicate screens you buy locally. If you think that you are getting awesome deals in the market, then do you think that mechanics are making a loss and still proving the screens to you? Just think about this. No one is going to make a loss for you, but everyone wants to earn a profit, including us. They buy a first copy display for Rs 900-1100 and sell it to you for Rs 1500-1800.
The main concern is the quality of the screen which you are placing on your phone. When you can get an original screen for almost the same price, what is the point in buying a duplicate screen? Many people don't even think about that and keep wasting money on duplicate screens that break so easily. Some customers replace duplicate screens 3-4 times yearly but will not buy an original display. Many people have changed their theories in recent years and are in a much better position. They have finally understood that they have been buying duplicate screens and paying inflated prices for so many years while original screens are also available for almost the same prices.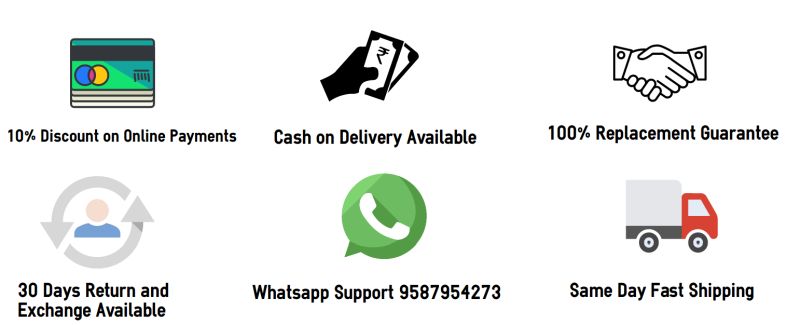 How does the display or glass replacement work in the local market?
The local market depends on duplicate screen replacements; if you visit there, you are doomed. Generally, you will go to a mechanic's shop and ask for the display's price, and he will quote you like Rs 1500, and when the deal is final, they will replace the display for you. Almost all customers will tell the shopkeeper that the screen should be original, but customers don't try to understand that the original screen doesn't cost Rs 1500, but it will cost way more.
In the meantime, the technicians go to the nearest wholesaler and bring in a first copy display for Rs 900. After that, they will take a trial of the duplicate screen, fix it on your phone, and hand it over to you. You can see that display quality is gone, but you can't speak anything as you are paying peanuts.
Some technicians will ask you to replace only the glass, sell you a glass worth Rs 60 to you, and extort Rs 1000 from you easily. So if you think you are getting fantastic deals in the market, It's time to rethink your approach. Invest your money wisely in original products that will last a long time.
Frequently Asked Questions
Q: How much does it cost to replace a broken Vivo Y91 display in India?
The price of a 100% original Vivo Y91 display replacement is around Rs 2400-2600 in India. The combo costs about Rs 1300-1500 in India if you buy a first copy screen replacement. You may have to pay additional repairing charges on top of the display's price to a mechanic.
Q: Why do mechanics always advise against buying the display online? 
E-commerce has wiped out the existence of many offline shops due to reasonable pricing and much better service. The same thing applies to the mobile phone parts industry, where mechanics have robbed customers for so many years by selling counterfeit screens to them. The screens worth Rs 1500 were sold for Rs 3500 to customers, and technicians made quick/easy money. When the situation is rapidly changing, It is hard for them to digest it.
Due to the rapid growth of the online industry, customers are getting savvier, and mechanics are losing their business every day. If you buy a display online, they will always traduce online shopping because they are rapidly losing their business. They used to eat up Rs 500-1000 on the screen prices, and now they will only get the labor charges as customers are buying original screens themselves. So their profit is wiped out completely, which motivates them to condemn the online industry. So if you go to a technician and he tries to poison your ears, keep listening to him and don't react. The technician's job is to fit the display, and that's all.
Q: How can you claim that your Vivo Y91 display is 100% original?
We buy our stock from OEM manufacturers who make screens for the actual company. Such screens are costly, and their availability is limited. However, such screens are guaranteed to provide 100% pure original quality, the same as comes with a brand new phone. The screens commonly available locally are third-party manufactured, which is why they are so inferior in quality. Our screens directly come from the OEM factory, and that's why we are so sure about the quality. These are the main benefits of an original display :
The brightness levels of a duplicate display are superb, while a duplicate display offers 50% brightness at maximum levels.
The original display's touch screen works perfectly and never lags.
You get the original color reproduction with an original display, while a duplicate display's colors are very dull/pale.
The original display lasts longer, while a duplicate screen breaks very easily.
Q: Do you accept returns if the new Vivo Y91 display doesn't work?
Yes. We back our products with a solid 30 days return, refund, and replacement policy. Please note that you can't return a display after pasting/fixing it in your phone because If you paste a display, It means you verified it for working, so there is no question of a return. If you want to return a product, you must return it in its original condition. Some customers think they can take out the fitted display and return it within 30 days, which is beyond our return policy.
Q: How do you check your screens and filter out the defective ones? 
We use motherboards to test the screens, and that's how it works. We have the same phone as you use, and we always keep it in an open condition. Whenever we receive an order from our customers, we test the display manually, mark it as tested, and ship it out to the customer. That is how we prevent defective screens from going out of our warehouse. Our success rate is 100%, and we never had a case of a defective display.
Q: Can you provide me only the touch screen glass? 
Sorry, as we don't deal in subpar quality items, we can't provide only the touch screen glass. You might want to visit other websites or the local market in your city where duplicate products are easily available that would fulfill your needs.
Q: I'll not buy it If you don't offer me discounts. Can you offer discounts? 
We are not luring customers to purchase the products by offering deep discounts, showing inflated prices, and then showing a 50% discount. Such cheap tactics are not our business model, even though we know that customers easily get attracted to such a fake pricing structure. If you don't buy because we don't offer discounts, you are most welcome to take your business elsewhere.
We do offer a flat 10% discount on online payments because we save COD costs, and we pass on the benefit directly to the customer. Apart from that, we don't offer any discounts because we want to do business based on honesty, not on cheap tactics. If you buy a product from us, you'll thank us later for the quality and fantastic service.
Vivo Y91 Display Photos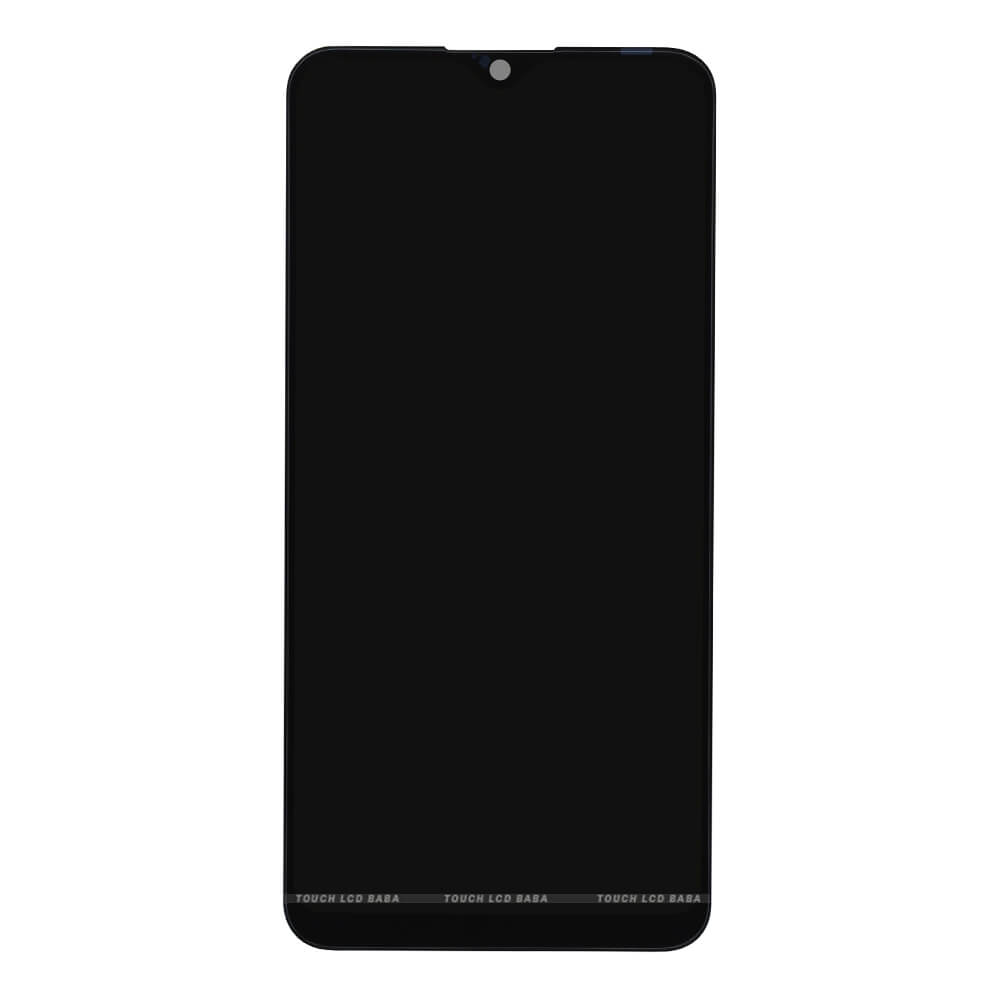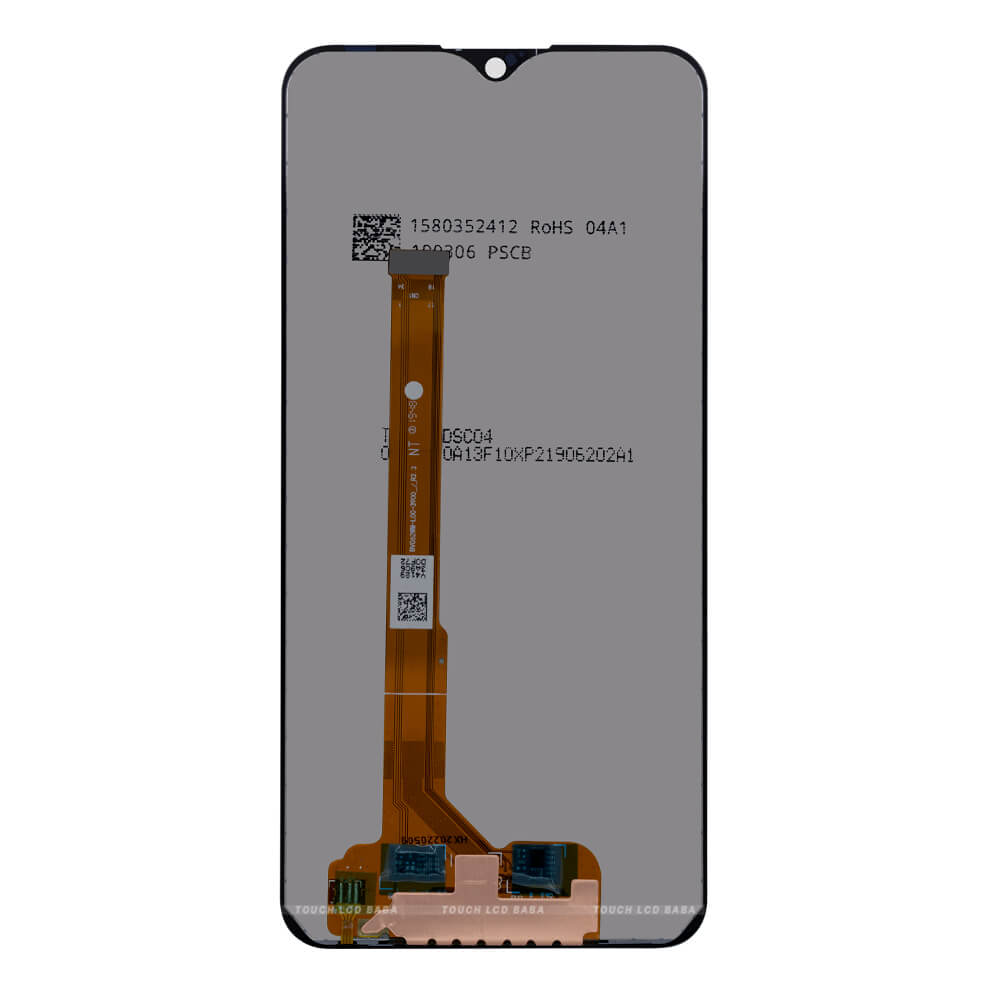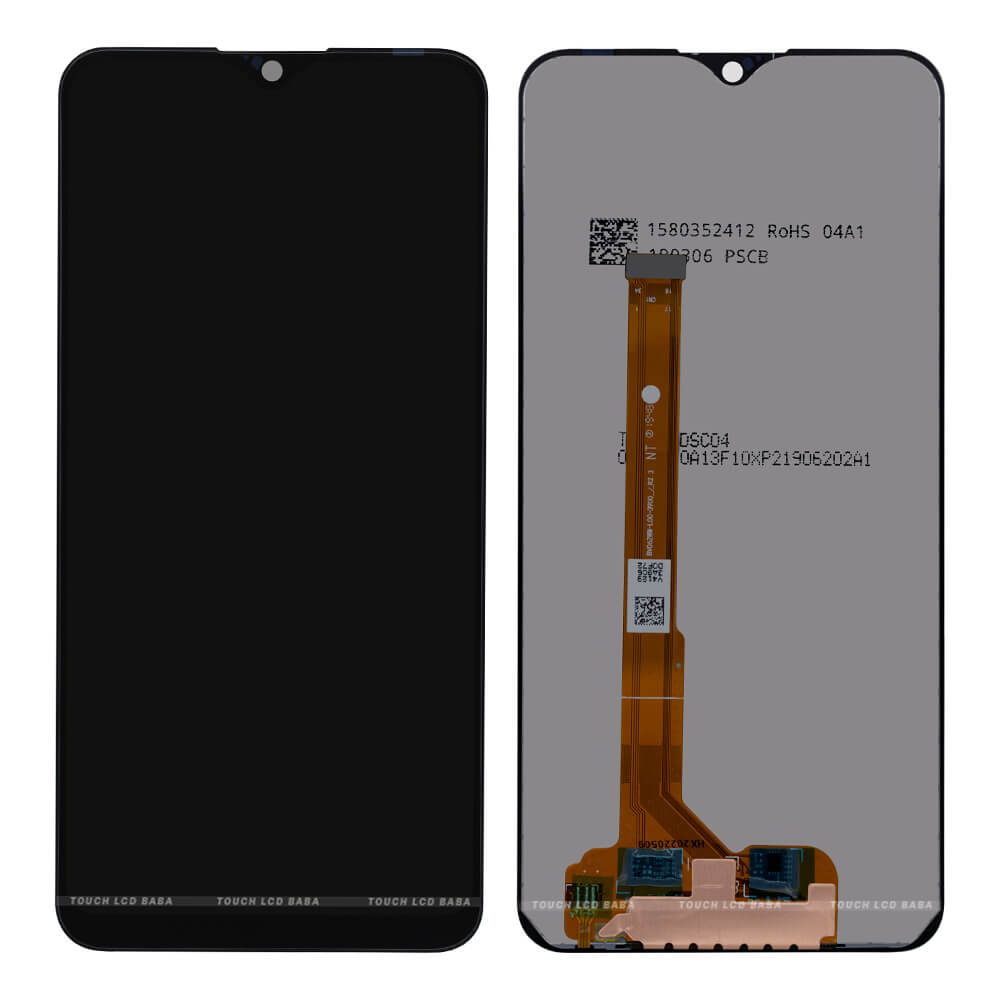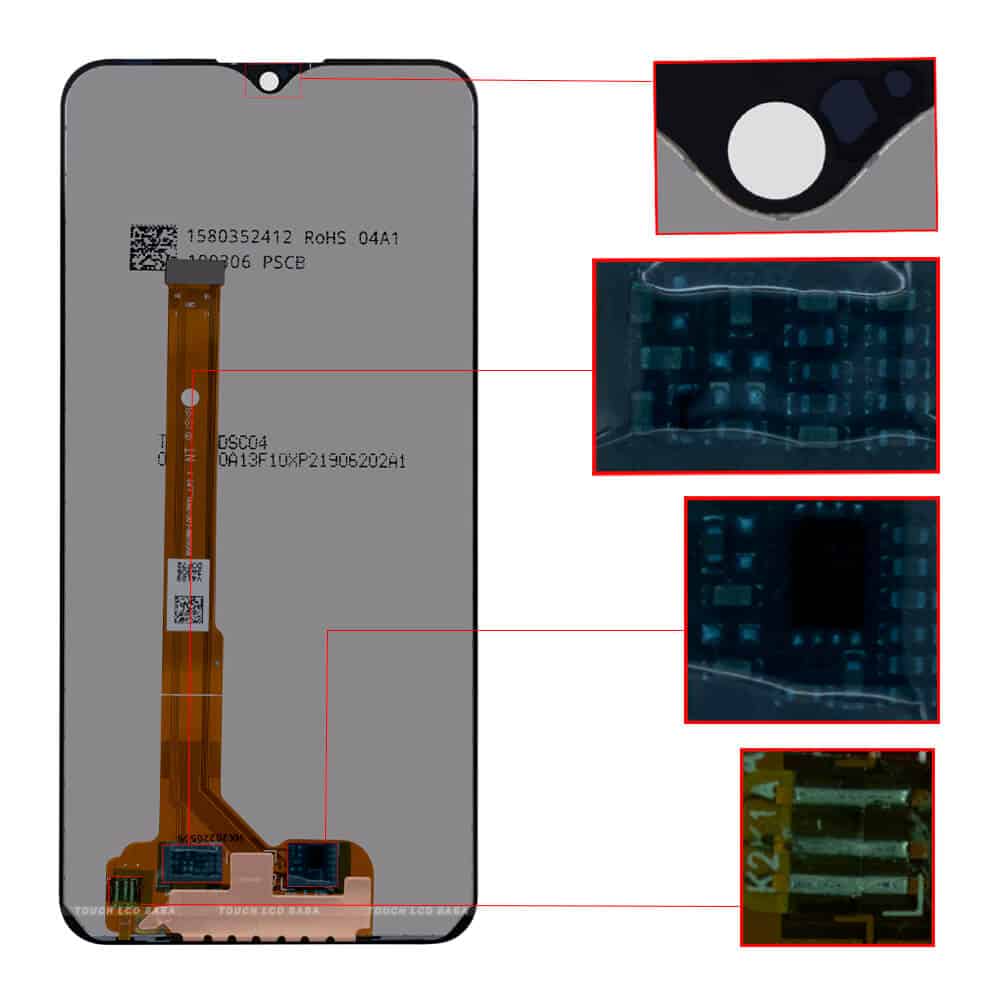 Shipping, Return and Refund Policy
All our products come with 30 days return, refund, and replacement guarantee. To return a product, It should be in the same condition we sent. You can't use or fix the new Vivo Y91 display if you want to return it. For complete details about Shipping, Returns and Warranty, please click here.