You can easily replace a broken Redmi Note 10 display with a brand new display combo, and that's what we offer here. On this page, you can buy a 100% original AMOLED display replacement for Redmi Note 10 and easily overcome all the display and touch screen glass-related issues. If you thought now you can't restore your phone to its original condition, that's not true because we have original display replacement available, and that's all you need.
Mobile phone screens damage easily, and excessively worrying doesn't help you. If you purchase original spare parts, everything will return to normal, and you won't face any issues. If you replace the broken display with a first copy or another alternative solution, In that case, the quality will degrade considerably, and you can't use your phone with the same joyful feeling because of the fake display.
What is a Redmi Note 10 display combo?
The Redmi Note 10 combo/folder is a complete display and touch screen glass unit. Please note that the display unit comprises two parts: an inner LCD and a front layer of glass. The resultant unit is called a combo when the manufacturer combines both parts using LOCA glue. All the new mobile phones come with an original display combo, which is why the quality is so good.
You must replace the complete display unit to replace a broken display or touch screen glass (or both). Even if only the touch screen glass has scratched and the inner display is fine, you still need to replace the combo because the display and touch screen glass are in conjunction. Only original spare parts can retain the initial display quality.
Redmi Note 10 Display Specifications
| | |
| --- | --- |
| | This display is 100% original, tested and suitable for Redmi Note 10, model number M2101K7AI. |
| | The Redmi Note 10 display size is 6.43″, the display type is Super AMOLED and the resolution is 2400 x 1080 Pixels. |
| | Contrast Ratio: 4,500,000:1, Color Gamut: DCI-P3, Brightness: HBM 700 nits (Peak Brightness1100 nits) |
| | We test and verify each Redmi Note 10 Folder for 100% flawless working before shipping. |
| | All screens are tested one-by-one using an actual motherboard of Redmi Note 10. |
| | We buy our stock from OEM manufacturers to ensure 100% original spare parts. |
| | You'll not face any quality degradation issues because the display is 100% original. |
| | You can easily test and verify the new display's quality before installation (without fixing). |
| | This display perfectly works with all variants of Redmi Note 10 phone. |
| | The display replacement is readily available in stock and turnaround time is very fast. |
| | You can place your order using Cash on Delivery or Online Payment (additional 10% discount). |
Can't I replace only the touch screen glass?
There are alternative ways to replace only the glass, but such hacks never resemble the original display's quality. Customers mull about replacing only the glass when the inner display is functional, and the touch screen also works perfectly. In such cases, they consider replacing only the broken glass and salvaging the display to reuse it.
The glass replacement sounds good in theory, but it is not that straightforward. The display often breaks while separating it from the broken glass, and you can't do anything about it. The customer always bears the risk of glass replacement, and the technician is not responsible for any mishap during the process. That's because glass replacement is an experimental technique, and no one guarantees its success.
Why does the quality degrade after replacing the display?
A brand new phone perfectly works because everything is new and immaculate. After damage, customers try to find low-quality solutions, and that's the main reason behind their dissatisfaction. As soon as the display breaks, most people rush to their local market and search for the best deals. Many customers stealthy visit the service center before heading to the local market because service center prices are exceptionally high.
If the service center quoted Rs 6000 for the display, customers try to find the same display for Rs 1500-2000 and finally become victims of the first copy screens. As you already know, first-copy screens are a synonym for duplicate products that offer abysmal quality and poor touch screen experience. If you install these products on your phone, the display quality will degrade considerably, and that's justified because you didn't pay for the original product.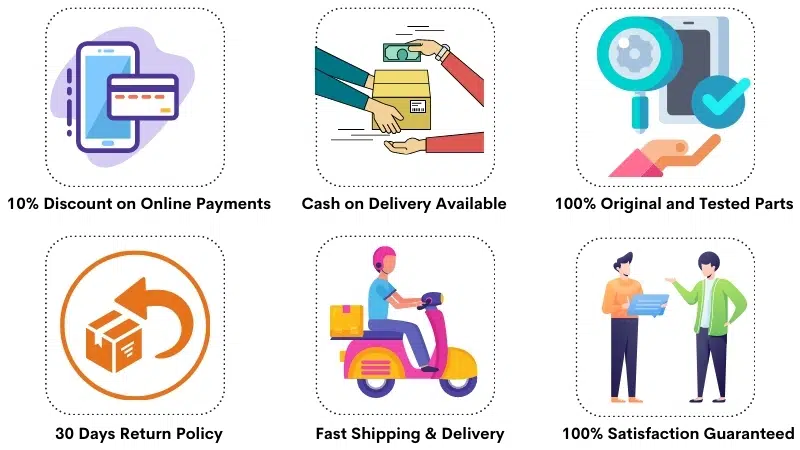 Frequently Asked Questions
Q: How much does it cost to replace a broken Redmi Note 10 display in India?
The price of a 100% original Redmi Note 10 display replacement (Super AMOLED) is around Rs 5200-5500. If you want cheaper products, you can go for duplicate TFP/IPS quality screens that cost around Rs 1500-1800. You'll not get the original quality with duplicate screens, but at least you can use your phone.
Q: What is the best alternative to an AMOLED display?
The Redmi Note 10 phone has an inherently expensive AMOLED display, and such screens are never available for low prices. Customers who ask for alternatives don't want to invest much money but still want to get almost the same quality. We are sorry to disappoint you; that's impossible and nothing more than daydreaming.
If you purchase local first copy screens, they are IPS/TFT quality products and don't work like the original display. The quality compromise (compared with the original display) is huge, so the first copy screens cost less. These screens target customers who want to repair the phone for cheap and don't care about the kind of display they get.
Q: I couldn't find the original Redmi Note 10 display locally. What's wrong?
In most places, you can't find an original AMOLED display because these screens are costly and take significant investment. If you go to your city's local market, you'll find the display but only a duplicate one because that's the only available product. A duplicate display costs less, offers poor quality/brightness, and breaks easily.
Also, many models are equipped with AMOLED screens these days, and an average shopkeeper can't stock such products because their investment is limited. That's why they focus only on fast-moving duplicate items to get the best returns for their investment.
Q: I need only the front layer of touch screen glass. Do you offer?
We are sorry, but the product showcased on his page is a 100% original display unit consisting of the display and touch screen glass. You might be looking for only the touch screen glass because the front layer of the glass is damaged, and the inner display is intact. We are sorry, but we don't offer such low-quality products.
If you thought you'd replace the broken glass with a new original one, that's not possible. You can find only the touch screen glass in the market, but that's a very low-quality poor product easily available for Rs 100. The original glass and what you buy locally are massively different. A duplicate glass makes your phone much more prone to future damage.
Q: Will I get the same display quality if the glass replacement succeeds?
The glass replacement never yields an original display because it is not designed for that. The glass replacement is a hack that helps you replace only the glass, but the display quality degrades a lot. It is a manual procedure, and the display goes through many strains/chemicals.
The glass replacement is not always successful because the display often breaks while separating it from the broken glass. If that happens, you must replace the entire display unit. All in all, even a successful glass replacement results in a low-quality refurbished display that allows you to use the phone but not with the same cheerfulness.
Q: How do you protect me from defective/bad screen replacements?
If you are worried about receiving a wrong/broken/defective product, you should not worry because we ensure to test each display manually for 100% excellent working before shipping. It means that you only get verified products with a 30-day testing guarantee. Please note that a testing guarantee doesn't mean installing the display but testing it before installation.
After delivery, you get 30 days to approach a nearby technician to test the display. A mobile phone technician will always check and verify the display before installing it, and that's what a testing guarantee means. You can test the display in an open condition to ensure its working condition and install it on your phone.
If a display perfectly works when you test it, that's the end of the seller's responsibility towards the product. If you face any problems while testing, you can always return/replace the display as it is an unused product. Mobile phone screens don't have an afterward guarantee/warranty because they are easy to damage, even during installation.
Q: What if I receive a damaged display inside the box?
Customers often worry about receiving a damaged Redmi Note 10 display inside the box. We believe it is just a negative state of their mind because such things never happen in reality. We pack the product safely in rigid plastic boxes with additional protection layers, and in-transit damage has never been a case.
Still, we take full responsibility for any in-transit damage. You should always record a complete unboxing video when opening the parcel to prove if you received anything damaged. If you get anything out of the normal (like a broken display), please share the unboxing video with us, and we'll provide a free replacement.
Q: How can I test the new Redmi Note 10 display before installation?
You can quickly test the new display by following these simple steps :
First, dismantle the phone following a proper procedure (You can search for pertinent videos on YouTube).
Don't remove the old display yet because that's not necessary.
Just eject the old display's flex cable from the motherboard.
Connect the new displays' flex cable with the motherboard on the rear side in the right direction.
You should carefully place the new display on a bubble wrap.
Turn on the phone, and the new display will turn on and become lively.
Once the phone turns on, you can easily test and verify the working condition and all other aspects of the new display without any problems. Once you are sure that everything is fine, you can proceed with the final installation.
Redmi Note 10 Display Photos
Please refer to the images below to see the actual product photos. As you can see, the display and touch screen glass are both combined and form a single unit.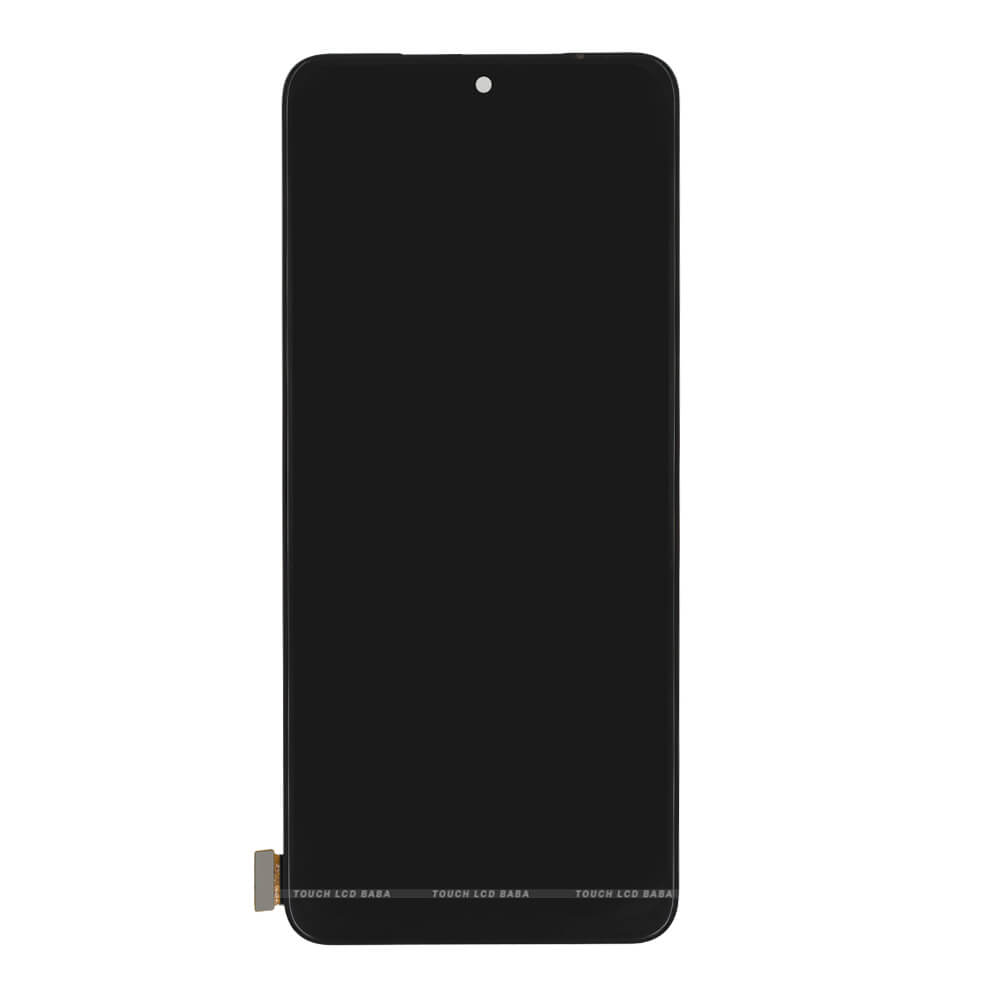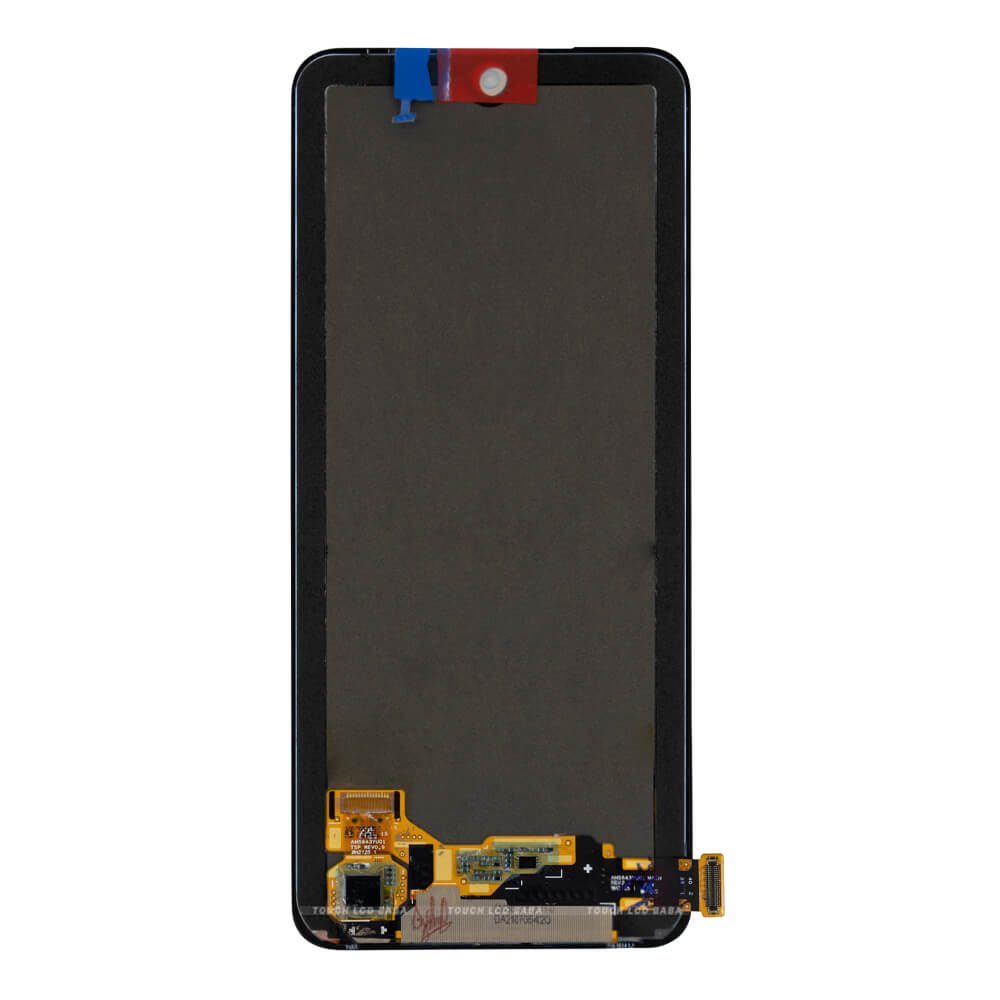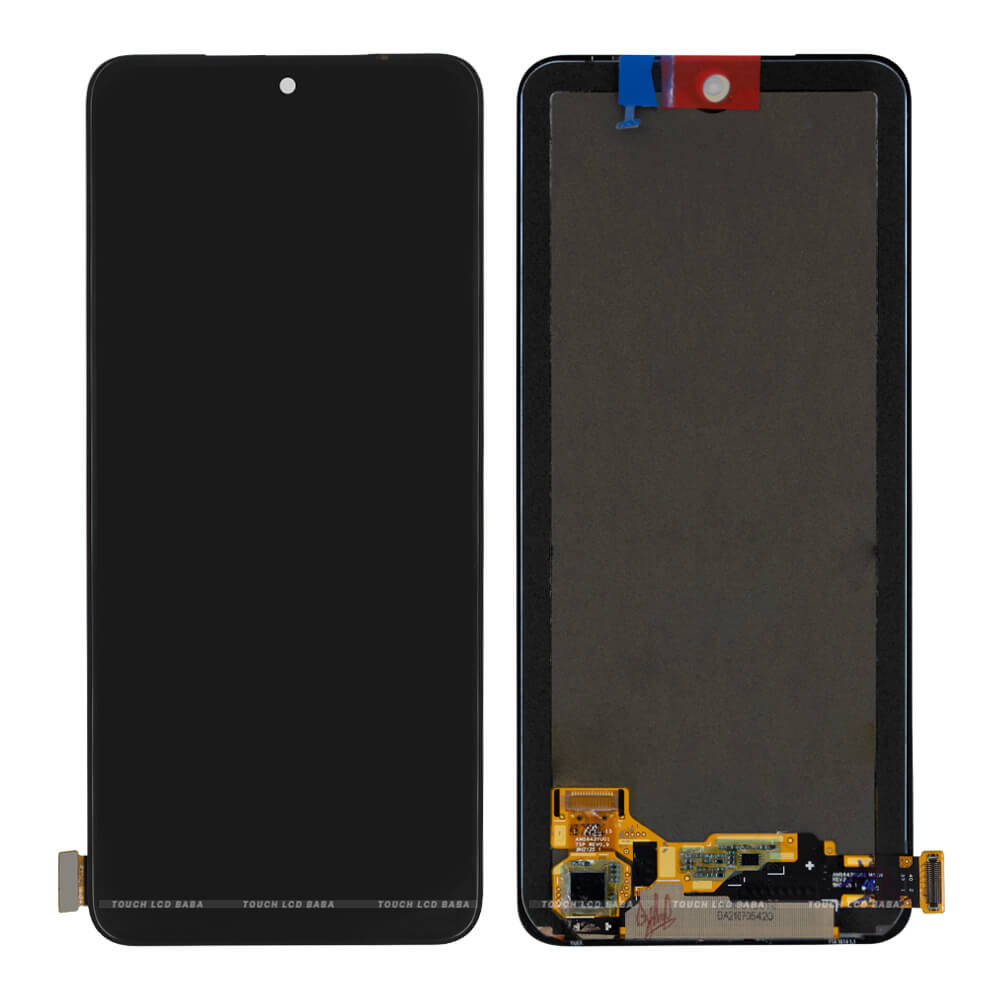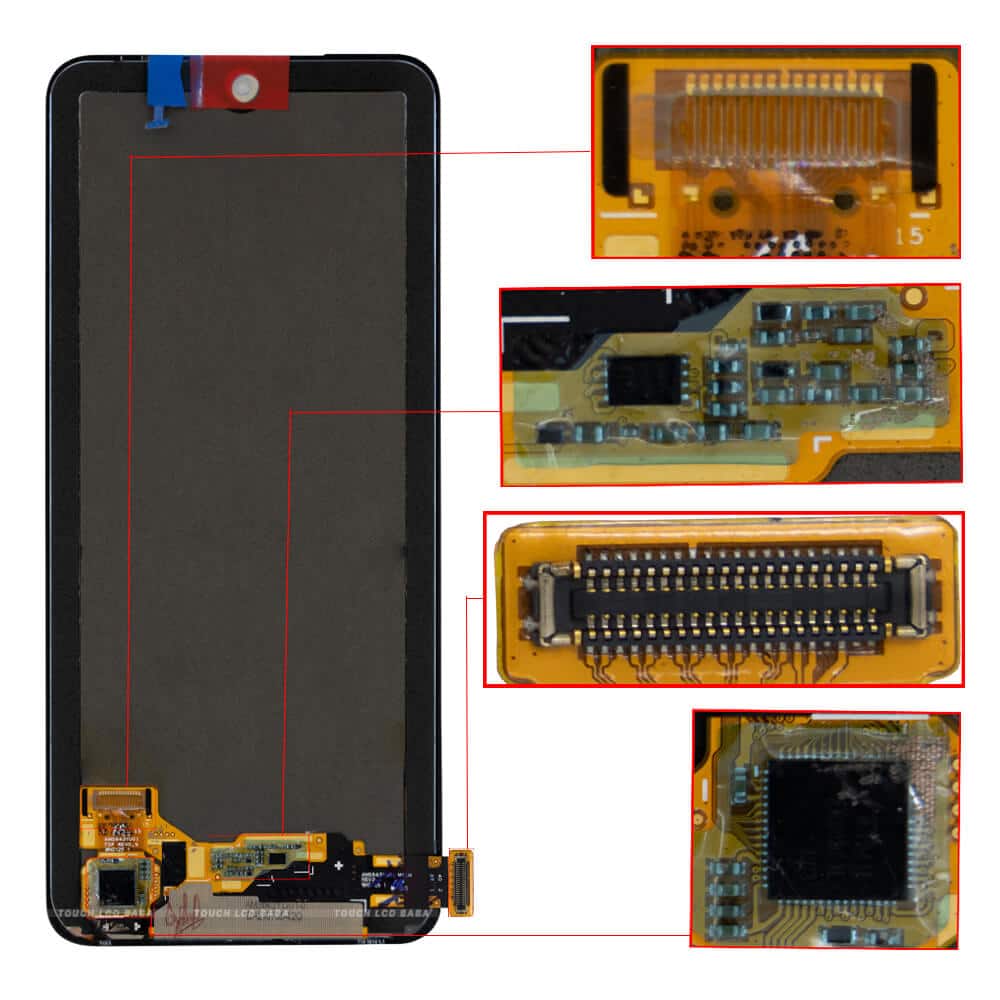 Shipping, Return and Refund Policy
All our products come with 30 days return, refund, and replacement guarantee. To return a product, it should be in the same condition we sent. You can't use or fix the new Redmi Note 10 display if you want to return it. For complete details about Shipping, Returns and Warranty, please click here.