If you own a Redmi Note 9 Pro Max phone and want to replace its broken display unit, you've come to the right page. Here, we offer a 100% original and brand new display replacement for Redmi Note 9 Pro Max, which you can use to replace a broken display or touch screen digitizer glass.
Redmi Note 9 Pro Max display is quite sturdy, and usually, all customers install an additional tempered glass to protect the screen. A mobile phone display cannot withstand the drop and breaks momentarily if the fall is intense despite all the protection. The scratches usually appear on the touch screen glass first, and if the drop is too harsh, the inner display might also break. In such cases, you need a brand new display unit to overcome the damage, which we exactly offer here.
Redmi Note 9 Pro Max Display Specifications
| | |
| --- | --- |
| | This combo is 100% pure original, tested, and suitable for Redmi Note 9 Pro Max. |
| | The Redmi Note 9 Pro Max display size is 6.67″, the display type is IPS LCD, and resolution is 1080 x 2400 pixels @395 ppi. |
| | We offer 100% original screen replacements and you don't have to compromise on quality. |
| | The new display offers 100% the same colors, quality and brightness as your factory fitted display. |
| | Our supply comes from OEM manufacturers who supply these screens to the company. |
| | The display assembled on your phone and the display we sell come from the same manufacturing entity. |
| | Before dispatch, we test each display one by one to ensure you never face any issues. |
| | We back our products with a 30 days return, refund and replacement gurantee. |
| | We can deliver the products anywhere in India, even in smallest towns and villages. |
| | The stock is readily available with us, and turnaround time is very fast. |
| | You can place your order using Cash on Delivery or Online Payment (additional 10% discount). |
What is the meaning of a Redmi Note 9 Pro Max display combo?
A display combo comes into the picture when you want to replace a broken display or touch screen digitizer glass. A combo consists of an inner display and a top layer of glass merged into one. It is also called a folder, and it is widely popular to overcome any damage to the display or glass.
If you take your broken photo to the official service center, they restore its working condition by replacing the damaged parts. A broken display (or touch screen glass) is replaced by a combo, which we offer here. You need to decouple the broken display unit from your phone and install a new one in place of it.
Is it a good idea to replace only the glass when the inner display is safe?
It commonly happens when the inner display stays functional, and only the touch screen glass succumbs to the damage. You might think about replacing only the touch screen glass in such cases, but it is not the right approach. If you visit the local market, all technicians will develop their marketing strategies to sell their product and suggest replacing only the glass. We want you to know the reason behind that, and that is earning handsome money.
The technicians keep stock of duplicate touch screen glasses, which are Rs 50 per piece, and by installing that product on your phone, they can easily charge around Rs 600-800. That's the sole reason behind their recommendation, and in reality, this solution is disapproved even by the official service center because of prevalent quality issues.
When you replace the original glass with a duplicate one, the quality of your display takes a nosedive. That duplicate touch screen glass will break again in a few days, and thus, you'll be a regular customer of these local products. That's why you shouldn't fall for this trap and always purchase original products.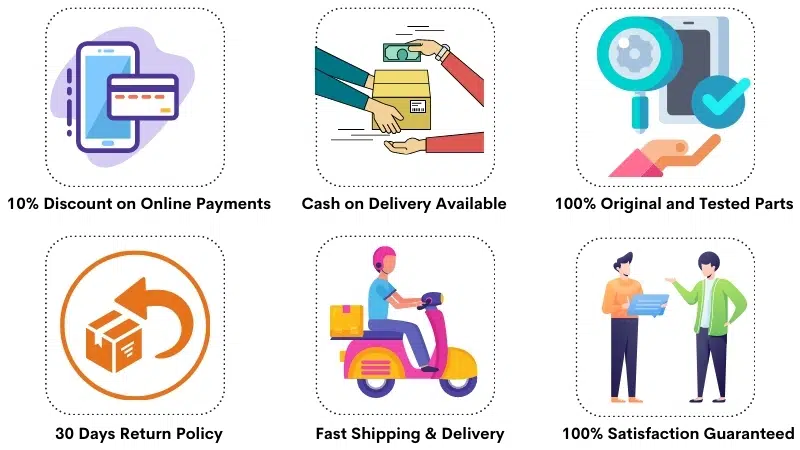 Common Customer Questions
Q: How much does it cost to replace a broken Redmi Note 9 Pro Max display in India?
The price of a 100% original Redmi Note 9 Pro Max display replacement is around Rs 3300-3500. If you buy a first copy screen replacement, the combo costs about Rs 1400-1600 in India. It is possible to purchase a low-cost display, but the quality of such products is terrible.
Q: When touch screen glass replacement is a low-quality solution. Why is it sold separately?
Some customers tell us that they will purchase an original touch screen glass separately and then install it on their phone to preserve the original quality. They want to do this when only the touch screen glass breaks and the inner display stays safe. We want to clarify why only touch screen glass replacement is a terrible solution.
The touch screen glass sold separately in the market costs around Rs 50, and it comes without any protection, and original touch screen glasses are not available individually. It might be hard for your to swallow, but that's true because you can't get the original touch screen glass separately.
A touch screen glass separately sells in the market because people want to purchase the cheapest solutions. Even when warned, they still want to try such solutions because of their low price. They are hopeful that such a solution will bring them the same joy and experience as their original display, but that will not happen. A duplicate touch screen glass breaks again within a month, and you'll get stuck in a loop of replacements.
Q: Why a duplicate glass easily breaks when compared with the original glass?
Mobile phone manufacturers use the highest quality glasses having Gorilla Glass protection, and that's why your experience is so pleasant. An original touch screen glass has a thick appearance, while a duplicate touch screen glass is very slim. If you drop a duplicate touch screen glass from your hands, it will break instantly. Many customers think that such a cheap product is best for them, but that's not true.
It is a very common phenomenon many customers report every day that their original display broke only after a harsh drop. In contrast, the duplicate display they bought from the local market broke like a potato chip. It is very normal because a weak glass can't take any pressure and breaks very easily. That's why you have to replace a duplicate display several times while an original display lasts for a long time.
Q: What is the meaning of the first copy Redmi Note 9 Pro Max display?
When you hear the word copy, you should instantly understand that it is not an original product. In general, when a person uses the "copy" word, it is a replica product that doesn't offer the same goodies like the original display, which is what a first copy display is.
A first copy display resembles the looks of the original display, but its properties like colors and brightness are not up to the mark. If you compare the quality output of an original display with a duplicate one side by side, you can observe a huge quality difference. So if you come across the words like a first copy, OG Quality, Diamond Quality, you should clearly understand that you are purchasing a duplicate one.
Q: How to test and verify the quality of the new display before installation?
You can easily test and verify the quality of a new display by connecting it to your phone's motherboard. Please follow these steps:-
When you open the phone for repairs, please disconnect the old display's connection from the motherboard.
At the same place, please connect the new display's flex cable in the right direction.
You can test the new display even without taking the broken display from your phone.
Turn on the phone and test the new display to your satisfaction. If there are any issues, you can isolate them before installation.
When everything is perfect, you can finally install the display on your phone.
Please note that the quality of the original display speaks itself, and by visualizing the brightness and color reproduction levels on display, you can isolate the original display easily. In contrast, if you test a duplicate display, it will offer around 50% quality of the original, and you can clearly understand that you got a duplicate product.
Q: Can you please also install the Redmi Note 9 Pro Max display on my phone?
Many customers ask if we also provide display installation services, but we don't do it at this time. We supply original spare parts all over India, but the installation has to be done at your local place. Therefore, before you place an order, please consult with a technician first and proceed with the order. We believe that installing the display is very easy, and technicians are easily available in the market. The normal installation charges are around Rs 200-300 in most places in India.
Q: What if the new display arrives damaged or doesn't work?
Our team packs your parcel very safely in hard plastic boxes accompanied by additional layers of protection. We always ensure that your content arrives at you in a safe condition. You can always record an unboxing video while opening the parcel, and it will serve as proof in case of any anomaly.
Furthermore, if you face any problems while testing the new display, you can always opt for our 30 days replacement and return policy. Please note that the display must be in unused condition to avail of the return policy. You can't return a product after using or installing it on your phone.
Redmi Note 9 Pro Max Display Photos
The product photos you see below represent the actual Redmi Note 9 Pro Max display you'll get after your order. You can use this display combo to replace a broken inner display or top layer of touch screen digitizer glass on your phone. If you've any questions, please get in touch with us at 9587954273.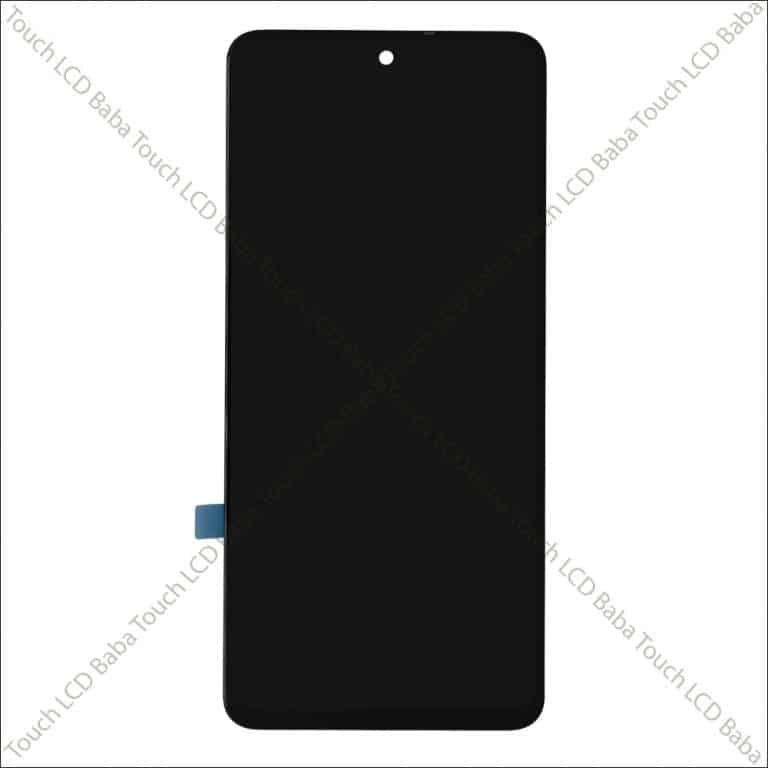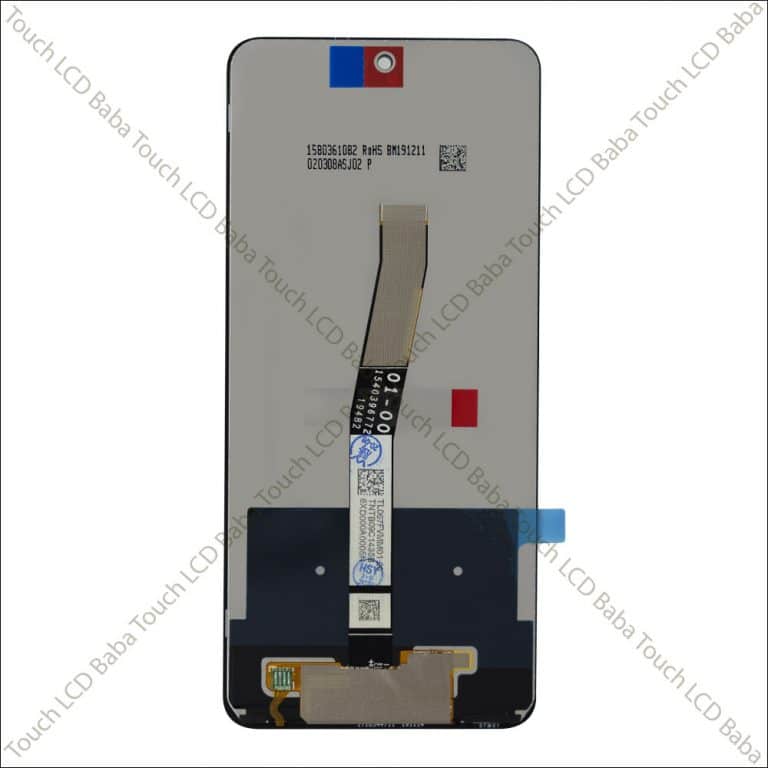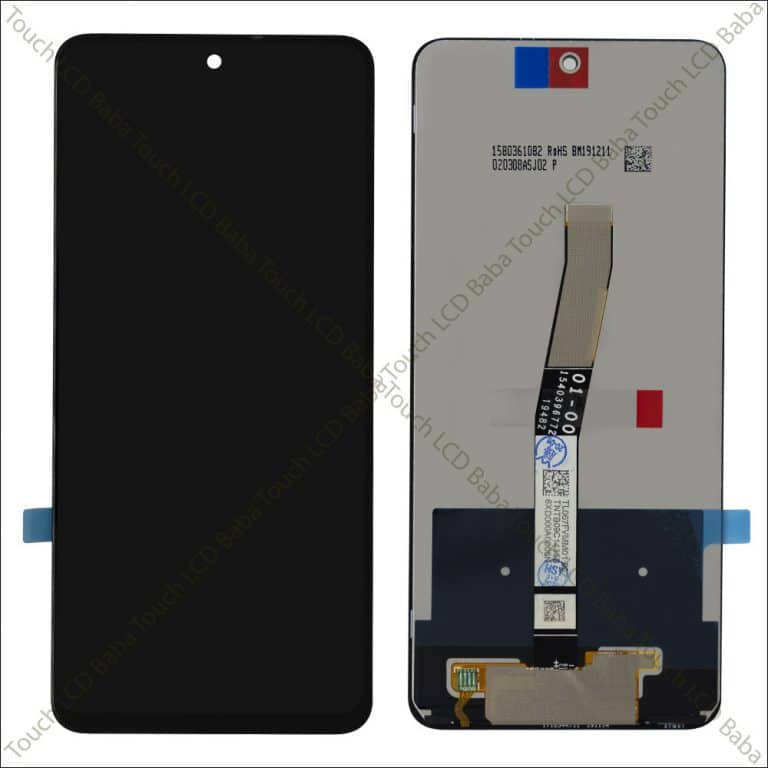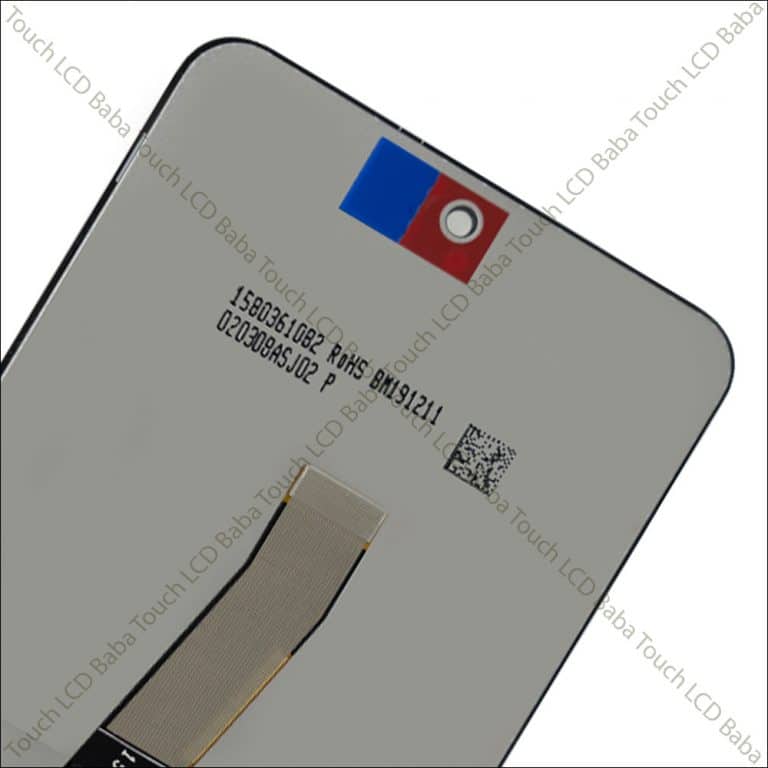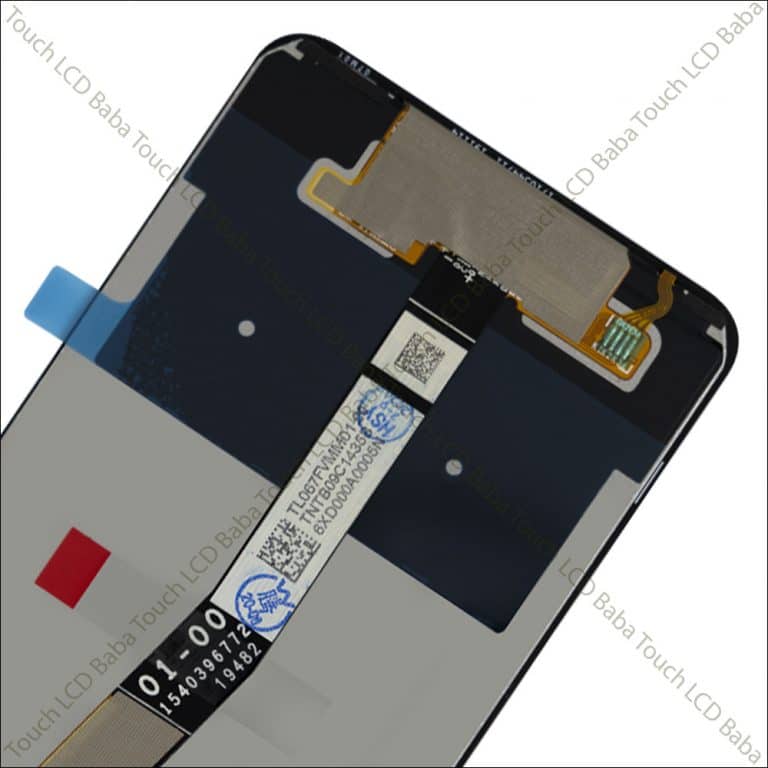 Shipping, Return and Refund Policy
All the products supplied by us come with 30 days return, refund, and replacement guarantee. To return a product, It should be in the same condition as we sent. You can't use or fix the Redmi Note 9 Pro Max display if you want to return it. For complete details about Shipping, Returns and Warranty, please click here.