It looks like you are here to know more about the Redmi Note 6 Pro display price and other details regarding the screen replacement. If you are worried about the accidental damage of your Redmi Note 6 Pro display or touch screen glass, take it easy. You can easily replace the display unit without any compromise with the quality.
The part you see on this page is the Redmi Note 6 Pro display and touch screen combo, which is a perfect replacement for any case of a damaged screen.  This part is 100% original, tested for working, and comes with a money-back guarantee for 30 days. This part is not the first copy you usually buy in the local markets but strictly a 100% original display with the same brightness, colors, and contrast. So don't compare the price of this screen with the cheap first copies you get in the market which are useless, to be honest.
What is the meaning of the Redmi Note 6 Pro Display Combo?
The word combo means a complete display unit of the said model. The combo consists of the inner display and the top layer of touch screen glass. When these parts fuse into each other, the final product is called a Combo. That is what the official service center uses for screen replacements.
The combo replacement is the only method of replacing a broken display or touch screen glass by convention. As we pursue quality solutions, we are dealing only with original screen replacements, which are 100% pure, durable, and give you the real value of your money.
Why should you buy the Original Display of the Redmi Note 6 Pro?
If you have no issues with compromising your phone's screen quality, you can buy any screen replacement you want from any website. However, If you want a 100% original display and hate doing compromise, then Touch LCD Baba's 100% original combo is the best way to go.
The original display provides you with a hassle-free experience and long term durability. That's why so many customers prefer buying original display because of its inherent benefits. Here are the main advantages of buying an original Redmi Note 6 Pro combo :
The fitting of the original display is simply perfect, leaving no weird gaps on the frame's sides.
If you want 100% original brightness, colors, and quality as before, only the original display holds these properties.
The touch screen will work smoothly as before, and all the gestures will continue to work.
If you are a gamer, you can easily play games and make use of multi-touch features.
The original display's battery consumption is much lower, while a duplicate display will eat up the battery.
The overheating issues are non-existent with an original display, while a copy display will heat the motherboard like a hotplate.
There are many other advantages of using an original display, and the most significant advantage is durability. You probably don't want to spend Rs 1500-2000 every two months on duplicate parts. You should purchase the original screen replacement that will last for years to come.
Are you also seeking low-quality screen replacements?
Just for your information, we talk with hundreds of customers daily who need cheap pricing, and they preach to us that they are getting it for half price in the local market. We feel pity for them as they don't know that they are getting a copy which offers 50% quality of the original, and that's why the price is so low. So if you thought you are lucky to get such a low price, It is not true because you are getting the most inferior quality.
There are loads of customers who are just behind getting cheap parts for their phones without knowing the display quality. Many such customers will even start arguing that they are getting an original display for a low price. Their attraction towards a low price won't let them see anything, but later, they realize their mistake when they use the first copy display. They don't even realize that the original Redmi Note 6 Pro display is never cheap.
Always keep in mind that original parts are hard to source because it is hard to find the actual OEMs who make these parts for the company. Lots of online scams are successful because of the customer's natural attraction to cheap pricing without understanding the facts. We hope it explains all the questions you may have regarding the low-quality parts available in local markets. So If you need a 100% authentic display with no compromise, feel free to buy from us. If you need a low-quality compromise, you can easily get that locally.
Redmi Note 6 Pro Display Specifications
| | |
| --- | --- |
| | This combo is 100% pure original, tested, and suitable for Redmi Note 6 Pro. |
| | The Redmi Note 6 Pro display size is 6.26″, the display type is IPS In-cell, and resolution is Full HD+ 2280 x 1080 pixels. |
| | You can use this brand new screen to overcome any display or touch screen related issues. |
| | It is a complete display unit consisting of the IPS LCD and touch screen glass both. |
| | The main touch screen glass is protected by damage and scratch-resistant Corning® Gorilla® Glass 3. |
| | We guarantee 100% the same colors, brightness, sharpness, and touch screen smoothness. |
| | We make sure to test each piece for 100% perfect working before we ship it out. |
| | All the products are backed by 30 days replacement, return, and refund guarantee. |
| | We can deliver and pick up the consignments from all over India. |
| | The stock is readily available with us, and shipping time is very fast. |
| | You can place your order using Cash on Delivery or Online Payment. |
Frequently Asked Questions
Q: How much do I need to pay for the original Redmi Note 6 Pro display replacement?
The price of a 100% original Redmi Note 6 Pro display replacement is around Rs 2800-3000. If you buy a first copy screen replacement, then the combo costs about Rs 1100-1200 in India. You also need to pay extra installation charges to a mechanic to fix the display on your phone.
Q: After buying the display from you, Will a mechanic in the local market replace it easily?
Sometimes, It might not be easy to find a mechanic in the local market to fit the display for you. It is not because they don't know how to replace the display, but mechanics are offended when you buy original spare parts online.
We won't say that 100% of mechanics are unhappy with online as many mechanics even order from us, but most of them are not happy. The reason is straightforward; the online business is putting a dent in their business and profit. That's why they always misadvise customers for their benefit. So before you buy a display online, talk with a mechanic first to fix the display for you and then order. We don't want any hassle for our customers later and want to be 100% honest in all our dealings.
Q: Why do mechanics willfully cheat and misinform customers?
We have seen some instances when mechanics try to agitate the customers by misinforming them. A mechanic's job is limited to fitting the part, but they will always try to insert other nonsense stuff in your mind so that you refrain from buying online. It is just a conspiracy theory of saving their own business. They will say that the part is not original, or the display can break during fitting, or they can provide the screen to you for a much lower price.
All these things are total nonsense because now they can't make money on the new display. Usually, they eat up around 500-700 rupees on the spare part and another Rs 200-300 for fitting. If you buy the spare part yourself, they are just left with Rs 200-300, and that's the sold reason for their anger. These are the same mechanics who have sold duplicate parts to customers for years, and now, when customers buy original parts themselves, It is hard for them to digest.
Q: How can I recognize the original display myself? 
We are doing business for years, and there are a fistful customers who consider themselves as master of all trades. They are usually looking for shortcuts on recognizing the original display, and It is just like a newbie asking a doctor, how can I do the heart surgery today?
The mobile phone display business is complicated as there are thousands of models and lots of OEM vendors. So unless you have got the whole idea and process of OEM manufacturers, you can't know anything about how to judge the part. Sometimes it sounds offending to some customers, but that won't change the truth. If you are not in the business, learn to trust the people who have more expertise and knowledge than you.
Q: My brother will decide If the display is original or I'll return it. Do you agree?
We take the utmost pride in doing our work with 100% honesty and transparency. At this point, we are not dependent on your or anyone else's judgment regarding the spare parts we supply. We fully know and understand this business model, and we will not accept any concerns from anyone else because conspiracy theories fully inspire all those. So if you thought that we would take whatever you say, we are simply not going to do that.
A handful of customers may find our statement very offending because, over the years, they have had talked disrespectfully with many customer support reps to satisfy their ego. We don't welcome any such customers here, and you are most welcome to take your business elsewhere.
All the genuine customers having a 100% genuine reason for any problem will always receive the deserved respect and precedence from our team. We are not obstinate in our dealings, but we hate fabricated reasons and deceitful behavior.
Q: I would rather buy from other big websites. What would I buy from you? 
You are most welcome to buy from other prominent websites, and we don't even pay attention to what others are doing. Still, We are 100% aware of the quality of parts supplied on the biggest websites for low prices, and that's like burning your hands yourself. If your motive is buying cheap parts, you can buy from anyone else; we don't care.
If you need a 100% original display for Redmi Note 6 Pro, we can guarantee 100% satisfaction, and that's the sole motive behind our business. Once a customer has bought a spare part from us, he will never buy from other websites unless he is looking for low-quality first copies. If you need a 100% original spare part, you are most welcome to give us a try.
Q: How do you test the new Redmi Note 6 Pro display before dispatch?
There is only one way of testing the screens, and that is using the motherboard of the same phone. We use an actual motherboard of the Redmi Note 6 Pro to examine each screen before dispatch, and this testing boosts our confidence to a great extent because we are sure about the working condition of the new Redmi Note 6 Pro display.
The truth is, nearly 99% of online shopping portals are not testing the display before shipping, and that's why so many cases of defective screens arise. We have zero defect reports and thanks to our strict testing procedures.
Q: Do you have a return policy, and what about damage during transit?
We accept returns within 30 days after delivering the product. If you've any problems with the product, you can record a video and send it to us on WhatsApp support number 9587954273. We are pleased to assist our customers with any genuine problems they are facing.
Regarding the damage during transit, We buy insurance for all the parcels we ship, and we cover any damage during transit. Usually, you will never receive a damaged product because we pack your products in a very safe way. Still, If you are overly worried about the damage in transit, you can always record an unboxing video, and if you find anything scratched, send the video to us so that we can check and process your free replacement.
Redmi Note 6 Pro Display Photos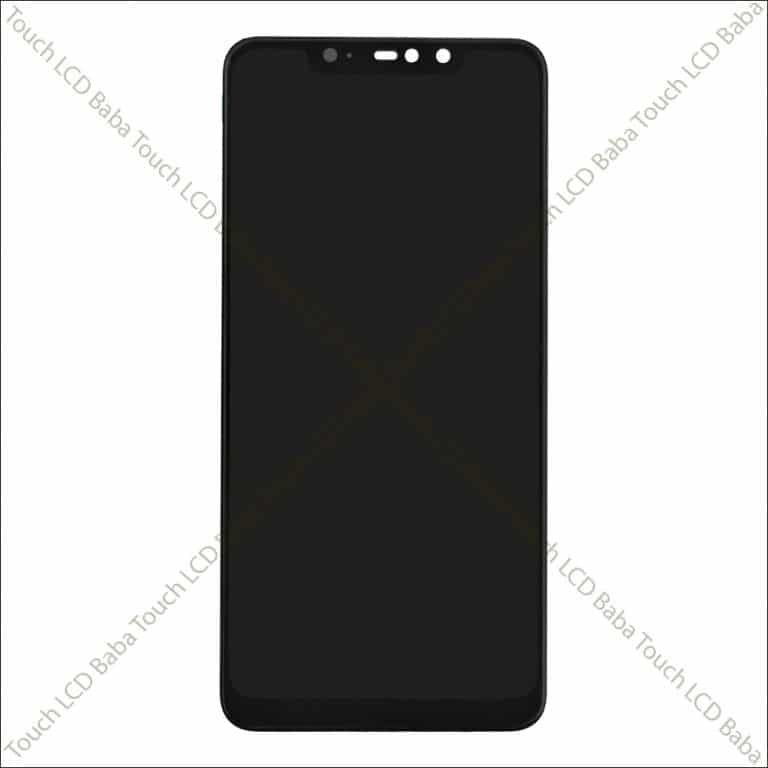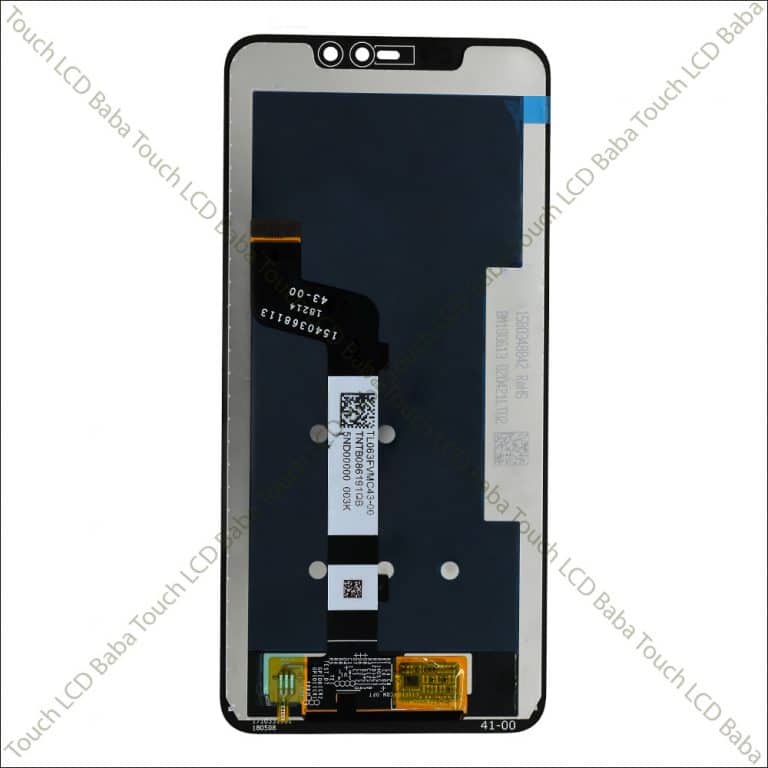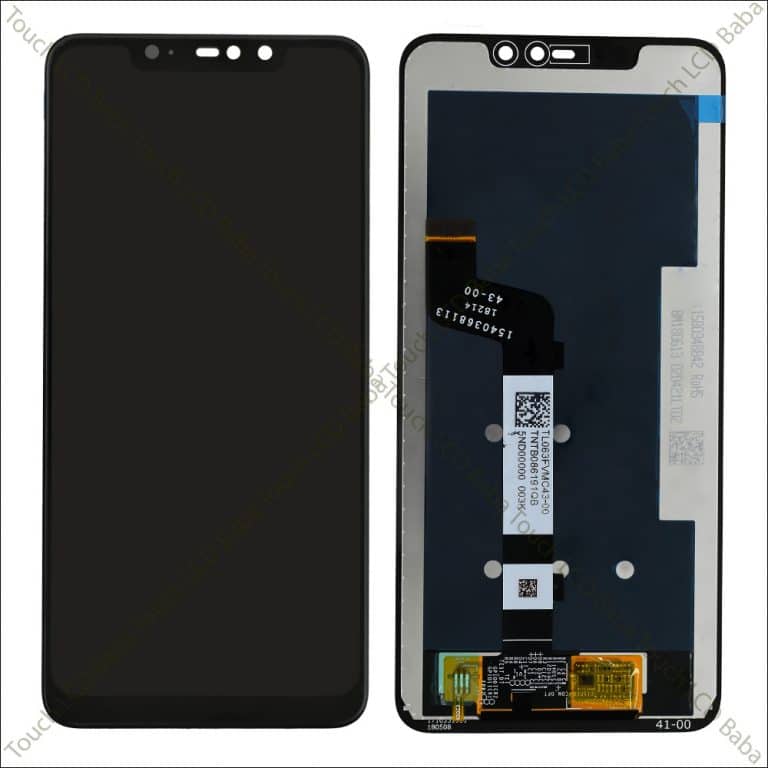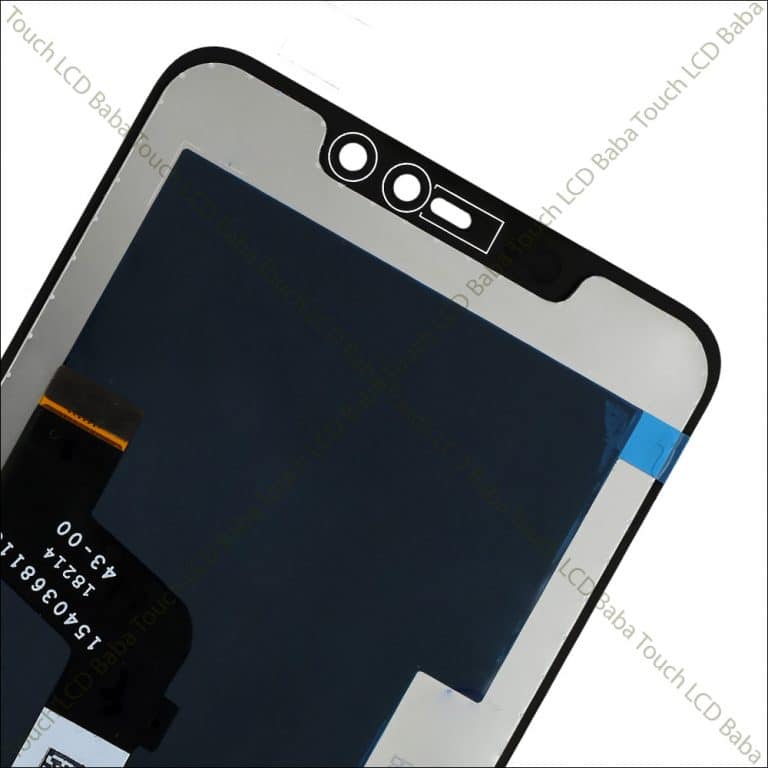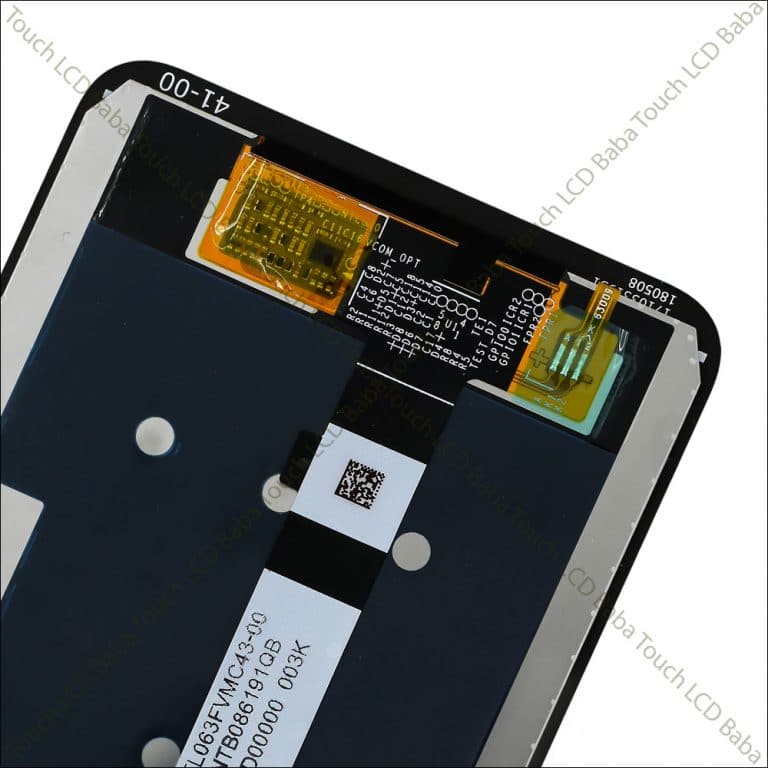 Shipping, Return and Refund Policy
All the products supplied by us come with 30 days return, refund, and replacement guarantee. To return a product, It should be in the same condition as we sent. You can't use or fix the items If you want to return. For complete details about Shipping and Returns, please click here.