Your search for a 100% original Redmi Note 9 Pro display combo ends here. It would be unfair to say that phones are just mere gadgets in our lives today because they have become a source of income, entertainment, knowledge, and time pass. We devote a lot of our time researching before purchasing the smartphone we want, and after the purchase is made, we again spend a lot of time using it.
We do not even realize that so many of our daily-life jobs are quickly done through these smartphones. If you have accidentally broken the screen of the Redmi Note 9 Pro, you'll certainly face issues because now you can't use your phone properly. It is easy to drop the phone and end up having a cracked display or touch screen glass but such problems can be easily resolved by replacing the display. On this page, we offer a 100% original display replacement for Redmi Note 9 Pro which is a perfect fit to resolve the display or touch screen related issues.
Redmi Note 9 Pro Display Specifications
| | |
| --- | --- |
| | This combo is 100% pure original, tested, and suitable for Redmi Note 9 Pro. |
| | The Redmi Note 9 Pro display size is 6.67″, the display type is IPS LCD, and resolution is 1080 x 2400 pixels @395 ppi. |
| | It is exactly the same display as you get with a brand new phone without any compromise. |
| | You can use this display to replace a broken display and/or touch screen glass. |
| | The top layer of touch screen glass comes with Corning Gorilla Glass 5 protection. |
| | The touch screen supports all multi-touch features and gestures. |
| | We make sure to test each piece for 100% perfect working before shipping. |
| | All the products are backed by 30 days replacement, return, and refund guarantee. |
| | You can order the display from any part of India and we'll deliver it to you. |
| | The stock is readily available with us, and turnaround time is very fast. |
| | You can place your order using Cash on Delivery or Online Payment. |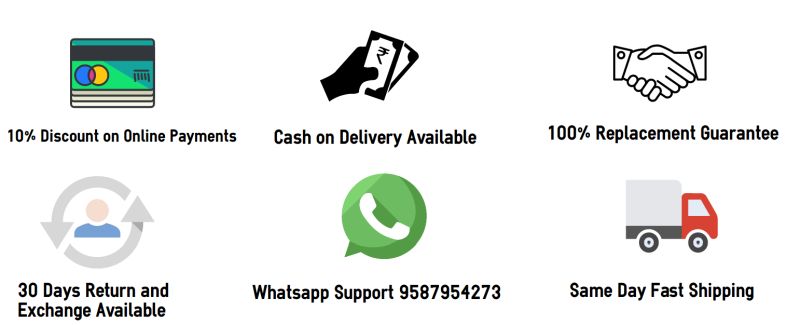 What is the meaning of the Redmi Note 9 Pro Display Combo?
A Redmi Note 9 Pro display combo means a complete set of display and touch screen glass merged into a single unit. Such units are called combo and often used to replace a broken display or touch screen glass. The combo is a spare original display, the same as you get with a brand new phone. If you damage the existing display due to any reason, you need to replace the entire Combo.
The screen replacement is costly now because even if only the touch screen glass is cracked, it is recommended to replace the complete combo. That is because by replacing individual parts, you won't be able to restore your phone's original display quality. In the later section, we'll also let you know the essence of only glass replacement.
What is the only glass replacement and how it works?
The glass replacement is an alternative low-quality method to repair a broken screen. This method is based on repairing your existing display with duplicate parts rather than purchasing a new original display. If you think of only the glass replacement, it is sure that the display is safe on your phone. Many people head in the same way when only the top layer of glass is broken, and the display is intact. This thought's motive is recycling the old display to save money, which often goes wrong.
There is nothing wrong with thinking to save money if you want to bet on your screen's quality. The glass replacement never results in a 100% original quality display. The separation process causes several issues like low brightness, changed color tint, dull colors, dust inside the display, and dead pixels. The glass replacement is a manual process and performed using cheap hotplates, and obviously, the final results are way off compared to the quality of an original display.
We have often seen that glass replacement fails miserably, and all your expectations come to an end when the technician informs that he also broke the display during replacement. So, we strongly suggest you stay away from such solutions because you can't get the same quality, no matter what.
First Copy Vs. Original Combo. Choose wisely.
The first thing that a customer sees is how much the display replacement would cost. To be very clear, you should know that the original combo is generally costlier than the duplicate first copy combo. The first copy combo is a duplicate low-grade display, which you can buy for as low as Rs 1500. When you compare this display's quality with what you had before breakage, you'll find enormous differences in colors, quality, and brightness. The first copy screens offer 40-50% quality when compared to the original screens, and that's why these screens are cheap.
Customers can't contain their natural inclination towards low prices, which often results in low-quality products. If one website offers a Redmi Note 9 Pro dislay for around Rs 1900 and other websites offer the display for Rs 4000, many people tend to buy from the cheaper source. Such shady websites send duplicate screens to their clients, and later you can't return or complain because you wanted the best deal to purchase a product. The mobile phone display business is very different, and screen qualities and manufacturers are different. Most people compare the new display prices like they compare the price of new mobile phones without understanding that this segment's pricing structure depends on the product's quality (and its manufacturer), so you should be wary about this.
The original Redmi Note 9 Pro display comes from OEM manufactures who make these screens for the company, while the duplicate screens are imitative and come from third-party manufacturers. So when you purchase a display for a low price, the manufacturer is not the OEM, and that's why the screen is non-genuine. Such screens offer a 40-50% quality of the original, and that's why copy screens are not a deal but a dupery.
Common Customer Questions
Q: How much does it cost to replace a broken Redmi Note 9 Pro display in India?
The price of a 100% original Redmi Note 9 Pro display replacement is around Rs 3800-4000. If you buy a first copy screen replacement, then the combo costs about Rs 1400-1600 in India. The quality of the copy display is about 50% lower than the original.
Q: What is the price of only touch screen glass used by technicians?
The price of a duplicate touch screen glass is around Rs 100-120, and these imitative glasses are widely used to replace broken glass. When you go to the local market to replace the broken touch screen glass, you'll often be quoted around Rs 800-1500 as there is no fixed price. The technicians quote anything they want because you don't have any idea. Oftentimes, you end up paying a lot more money on a low-quality solution. We don't suggest glass replacement because of obvious quality issues.
Q: Why shouldn't you opt for cheap short term solutions?
If you opt for a short term solution, like a first copy display or only the glass replacement, your screen will become much more fragile, and then you have to replace it very often. A customer will never be happy if the screen breaks with little or no pressure. These products are very cheap, and they are in such high demand because of that, but these cheap, low-quality products cannot last long.
These duplicate screens can never match the original display assembled with the Redmi Note 9 Pro phone. You will face problems with display brightness, saturation, contrast, uneven color distribution, and dead pixels. The touch screen won't' work smoothly, and you'll also face issues with typing.
Q: Does the new display come with gorilla glass protection?
Yes. The new display is 100% original, and it comes with Gorilla Glass 5 protection. As we sell 100% original screens, the original and our display specifications are the same. People often ask if it will support multi-touch features or gestures. This display supports everything supported by the original display as both come from the same manufacturer.
Q

: Do you test the display before shipment?
Yes. We always test each display before we send it to our customers. Our team tests the display in a real-life testing environment by connecting the display with Redmi Note 9 Pro motherboard and use the screen like a real customer. We actually turn on the display and test all the details to make sure it's flawless and works as desired. We take several measures to test the touch screen to verify that all the points work without flaws. If you purchase a display from us, rest assured about the working condition of the product, and even after that, we offer a 30 days return, refund, and replacement period in case you face any issues.
Q: What if I receive a damaged display in transit?
We pack your screens in hard plastic containers and make sure that you get the item in 100% brand new and safe condition. Our team is aware that these are fragile items, and we take all the measures to protect them, and so far, customers are delighted with the way we pack products.
Still, we also buy insurance for each parcel during transit and if you receive a damaged content, we'll replace it for free. To be eligible for that, you should always record a video when you open the parcel and if you find anything damaged inside the parcel, we'll replace it for you. The in-transit breakage is never a case but still, this is for our customer's safety.
Redmi Note 9 Pro Display Photos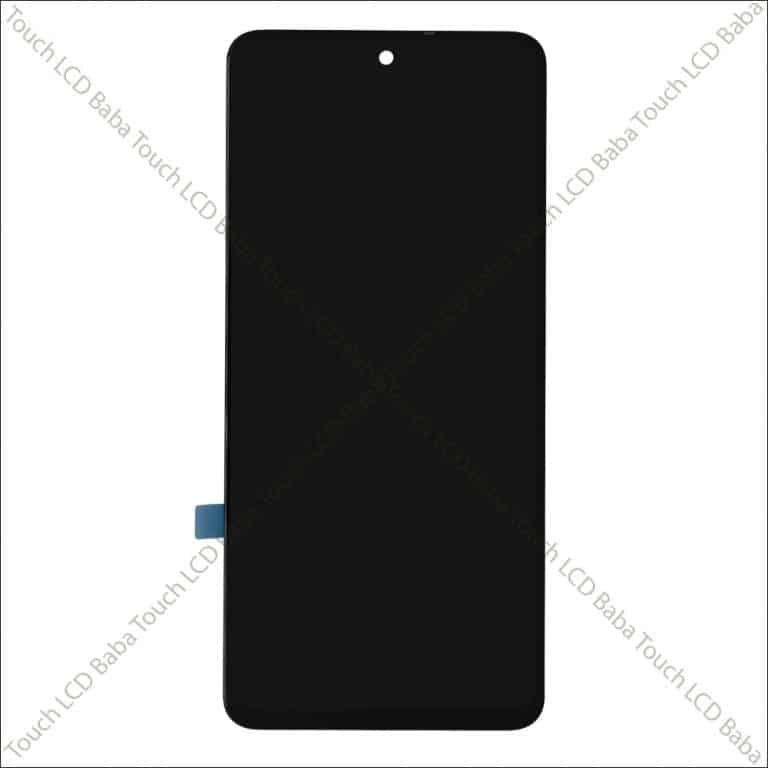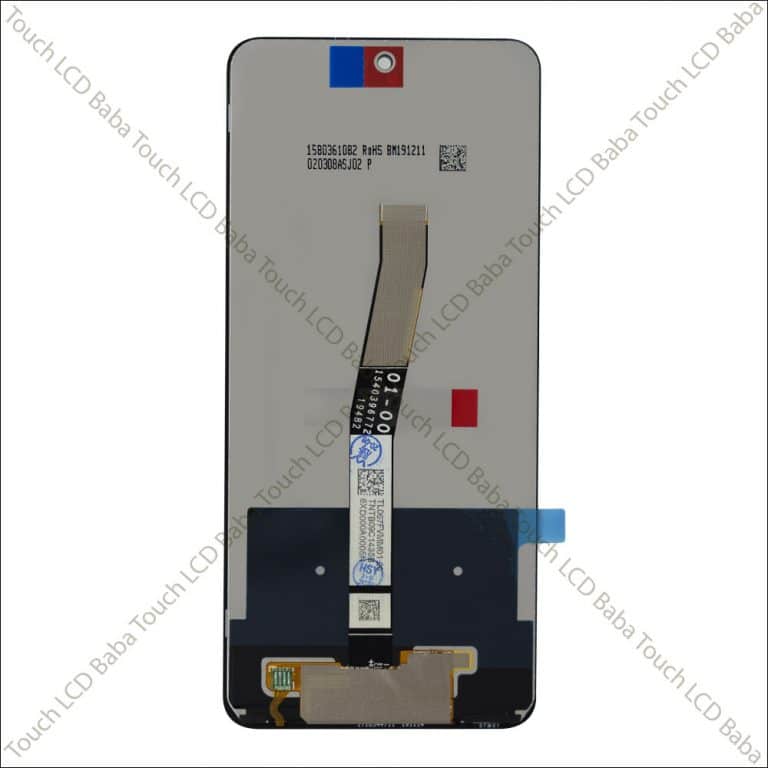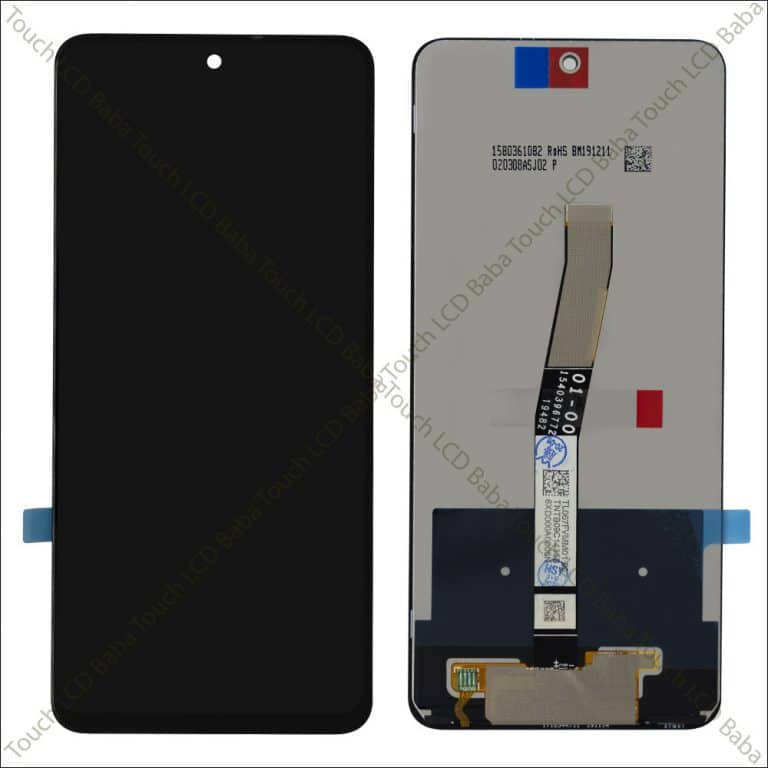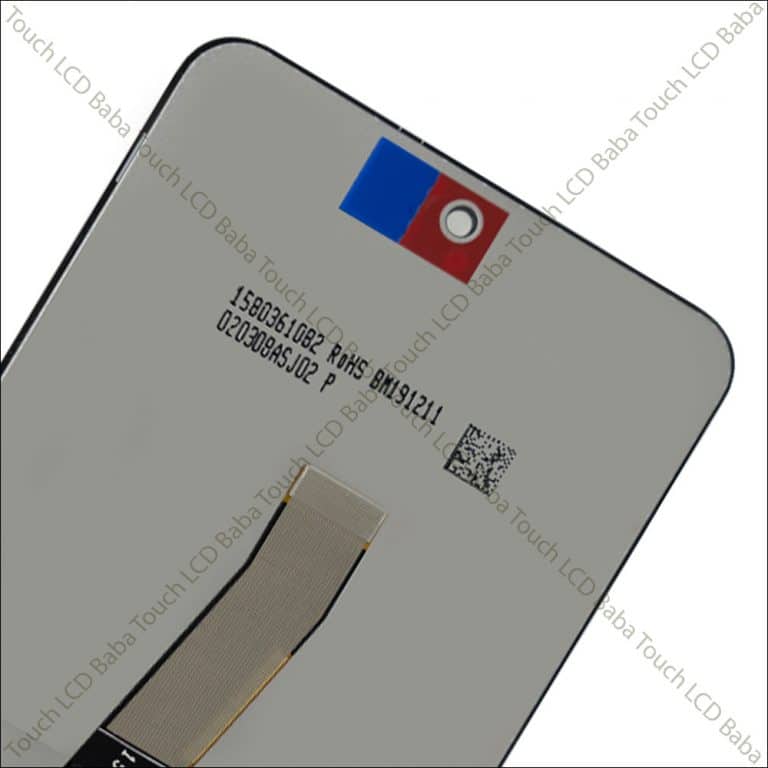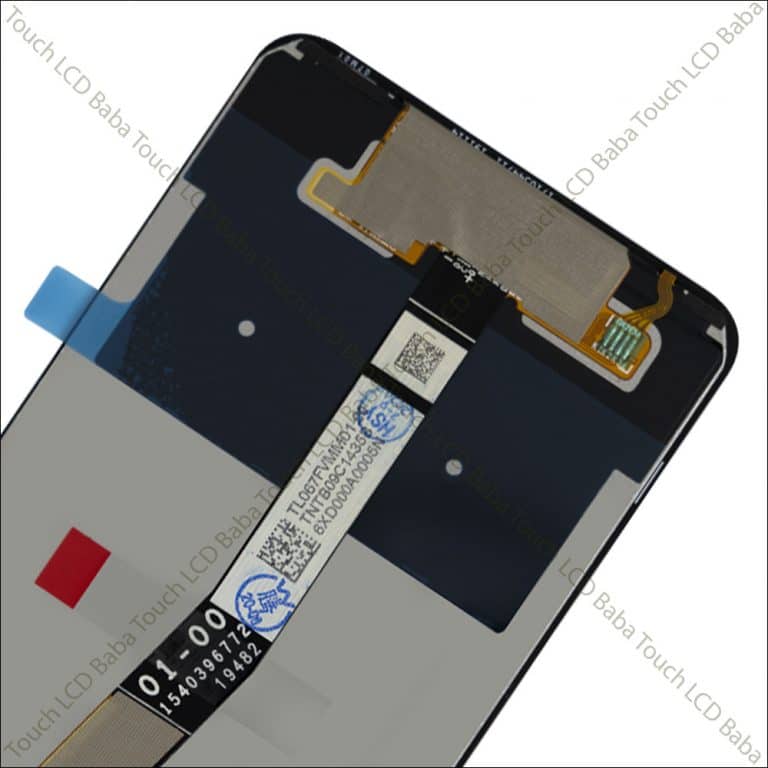 Shipping, Return and Refund Policy
All the products supplied by us come with 30 days return, refund, and replacement guarantee. To return a product, It should be in the same condition as we sent. You can't use or fix the items If you want to return. For complete details about Shipping and Returns, please click here.