If you want to buy a 100% original AMOLED display panel for Xiaomi 11T Pro 5G phone, you've found the right webpage. This phone is also known as "The HyperPhone" and we want to mention this so that you know that you're looking at the right model. These days, many mobile phones have matching names, which often confuses customers. If you're unsure about the model number or have questions, please call our customer service; we'll help you.
If a phone with an AMOLED display breaks, it feels like a miserable day because it is the main attraction for many customers.  You shouldn't lose hope because it is 100% possible to replace the broken display with another original display and restore the original quality without any compromise. To avail of the original quality, you need to get an original display replacement for Xiaomi 11T Pro, and that's what we offer here. The product on this page is 100% original and offers 100% original quality, as you get with a brand-new phone.
What is a Xiaomi 11T Pro 5G display combo?
The Xiaomi 11T Pro 5G display combo refers to a complete unit of inner display and a top layer of touchscreen glass. As you already know, a phone's screen has two parts: an inner display and a front layer of glass. Both these parts are combined when assembling the phone, and the resultant display is called a combo, and that's what you need to replace a broken display.
A display combo resolves all the issues related to the display or the touchscreen glass. So you don't need to worry because you can efficiently resolve all damage cases using a combo. The display on this page is an authentic OEM display from the same manufacturer whose screen is assembled in a brand-new phone. So you don't need to worry from a quality perspective because everything will work flawlessly. The display replacement works on a simple principle, take off the broken part and replace it with a new one.
Is this a 100% original AMOLED display combo?
Yes. We offer a 100% original AMOLED display, the same as your factory-fitted display. If you're worried that your phone's display quality might degrade after replacement, please rest assured that no such thing will happen. The degradation in the display quality happens when you buy low-quality products to save cash, and in that situation, that is bound to happen.
Please note that original AMOLED screens for Xiaomi 11T pro are available in abundance, but they are expensive. As these screens are costly, you'll not find them easily in your city's local market, and we know this fact. We want to reassure you that it is a 100% original AMOLED display, and you don't have to compromise on the quality. You can match your phone's existing display with our product's photos for your assurance, and we also offer a 30 days return period because we're 100% sure about the quality of our product.
Xiaomi 11T Pro 5G Display Specifications
This display is 100% original, tested, and suitable for Xiaomi 11T Pro 5G (

2107113SI / MZB0AIXIN).

Xiaomi 11T Pro display size is 6.67″, the display type is AMOLED, and the resolution is 1080 x 2400 pixels.
The front layer of the touchscreen digitizer glass has Corning Gorilla Glass Victus protection.
The display supports 1B colors, 120Hz, HDR10+, 800 nits (typ), and 1000 nits (peak).
We offer a 100% original display, and you don't have to compromise on the quality.
The new display exhibits 100% original colors, quality, and brightness, like a new phone.
We source our products from OEM manufacturers to ensure original quality.
You can also test and verify the working condition of the new display before installation.
All the parcels are insured during transit, and you don't need to worry about damage.
The Xiaomi 11T Pro display is readily available in stock and has a fast turnaround time.
We offer Cash on Delivery and Online Payments (10% additional discount) as payment methods.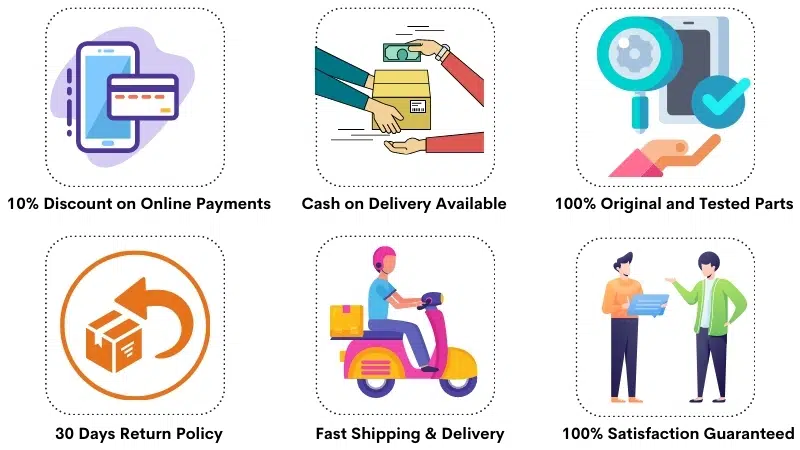 Frequently Asked Questions
Q: How much does buying a new Xiaomi 11T Pro display cost in India?
A 100% original AMOLED Xiaomi 11T Pro display replacement costs around Rs 8000-9000 in India. Please note that this price is valid for an original display replacement, and all the products you see for a low price are either fake or refurbished. If you get a display for a low price, please don't consider it original, as you'll get duped into non-original products, and that's a mistake many customers make in their hunt to find the display for the lowest possible price.
---
Q: What is the source of a 100% original Xiaomi 11T Pro display?
A particular manufacturing factory called OEM is the source of an original display. Please note that everything gets manufactured somewhere, and a particular factory in China makes original screens, and there are hundreds of such manufacturers who make original screens and supply them to the parent company. The original screens are outsourced and directly assembled into new phones.
We buy our stock from OEM manufacturers and are damn sure about the quality. These screens go through several phases of testing and quality control before retail customers get them. These screens are expensive, and most customers cannot get such products in their locality because of their high prices.
---
Q: I found the same display for a low price. Why is your price high?
Customers often believe anything and often have a very skeptical kind of mindset when it comes to prices. Before making the final purchase decision, customers filter through many websites and see different prices, and they instantly believe the vendor who offers them the lowest price. When a customer can afford only a certain amount's product (say under Rs 4000), his mind automatically gets inclined to find products within his budget, and then he starts seeing everything good in mid-range products even when the seller writes that they are compatible.
If you found a display for a low price, at least try to contact the seller before falling into this trap. It is elementary for anyone to copy images from other websites, drop them onto his website, and write the half price of the original display's actual price to attract customers, and that's how the game plan works. As a customer, you've no idea and become an easy victim of such websites.
You'll surely get a product from them, but that would be a non-original display available for Rs 2000 in the local market, and you took the pain of ordering it online. We've seen numerous customers expecting gold for the price of silver and wasting their money. It is normal to have slight price variations up to Rs 500 among different vendors, but unrealistically low prices indicate a fake product in 100% of cases. You're free to do whatever you want, but you've been warned.
---
Q: Can I install the new Xiaomi 11T Pro display at home?
Please note that AMOLED screens are fragile and must be handled cautiously. If you want to replace a phone's display, you must have prior experience or shouldn't attempt the self-installation. If you attempt to install the display with the help of a YouTube video, it is not a practical way. You can surely oversee the technique to install the display in a video, but you still need skillful hands to remove and reassemble the components of your phone safely.
The best way to install the display would be to find an expert technician. In the local market, you can easily find numerous technicians who do this daily and charge a fee. The normal installation charges for this phone are around Rs 500-700, which should be a 100% safe and preferable way of installation for you. Don't undertake the task you can't complete; always sail safer.
---
Q: Can I return the display if it doesn't work or meet my expectations?
Yes. We offer 30 days return period for all products; you can easily return them in brand new condition as you received them. Please note that used returns are unacceptable, and you can't return a product after installation or after removing its screen guard and warranty stickers. We supply this information with all the products because used products are never eligible for a return. Please also know that you don't need to install or paste a display to test it. It is 100% possible to test the display in an open condition, and after ensuring its working condition, you can finally assemble it.
---
Q: Do you also install the display on my phone or only deliver it?
We don't install the display on your phone but only deliver it. All the customers who order original screens from us make necessary installation arrangements in their locality, and that's not a hard-to-crack nut. You can easily find hundreds of good technicians in the local market who are experienced enough to install the display on your phone carefully. You can consult with a technician beforehand and then order the product if you feel that installation of the display would be problematic for you.
---
Q: I'm worried about receiving a cracked display inside the parcel. What should I do?
We understand your worry, and to prevent any damage during transit, we pack your products very carefully in rigid plastic boxes with additional protection layers. You'll not face such damage problems; we take full responsibility for any damage during transit. You can always record an unboxing video, and if you get anything out of the normal, you'll get a free replacement from us. For that, you need to share the complete unboxing video with us from the beginning till the end.
Xiaomi 11T Pro 5G Display Combo Images
If you want to see the Xiaomi 11T Pro 5G Display photos, please check the images below. You can easily replace a broken touchscreen glass or internal display with this part and restore the original condition of your phone in less than 30 minutes.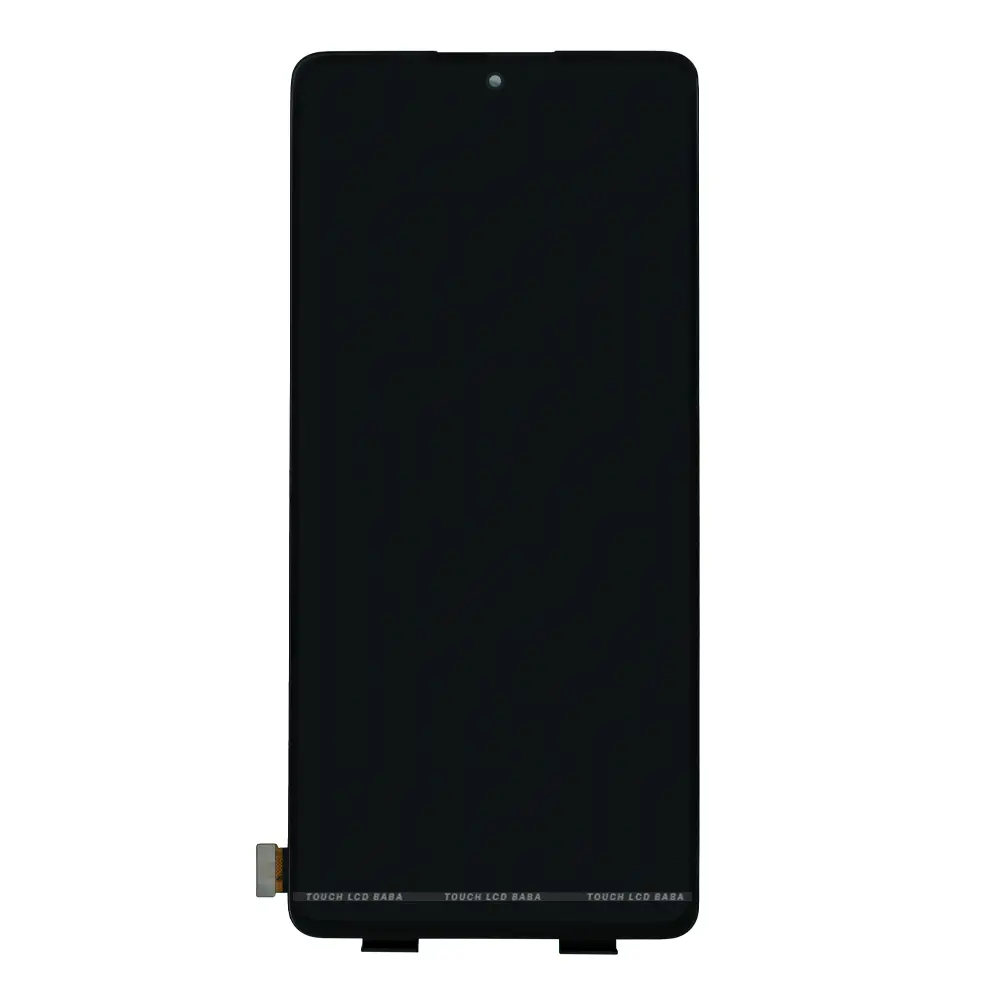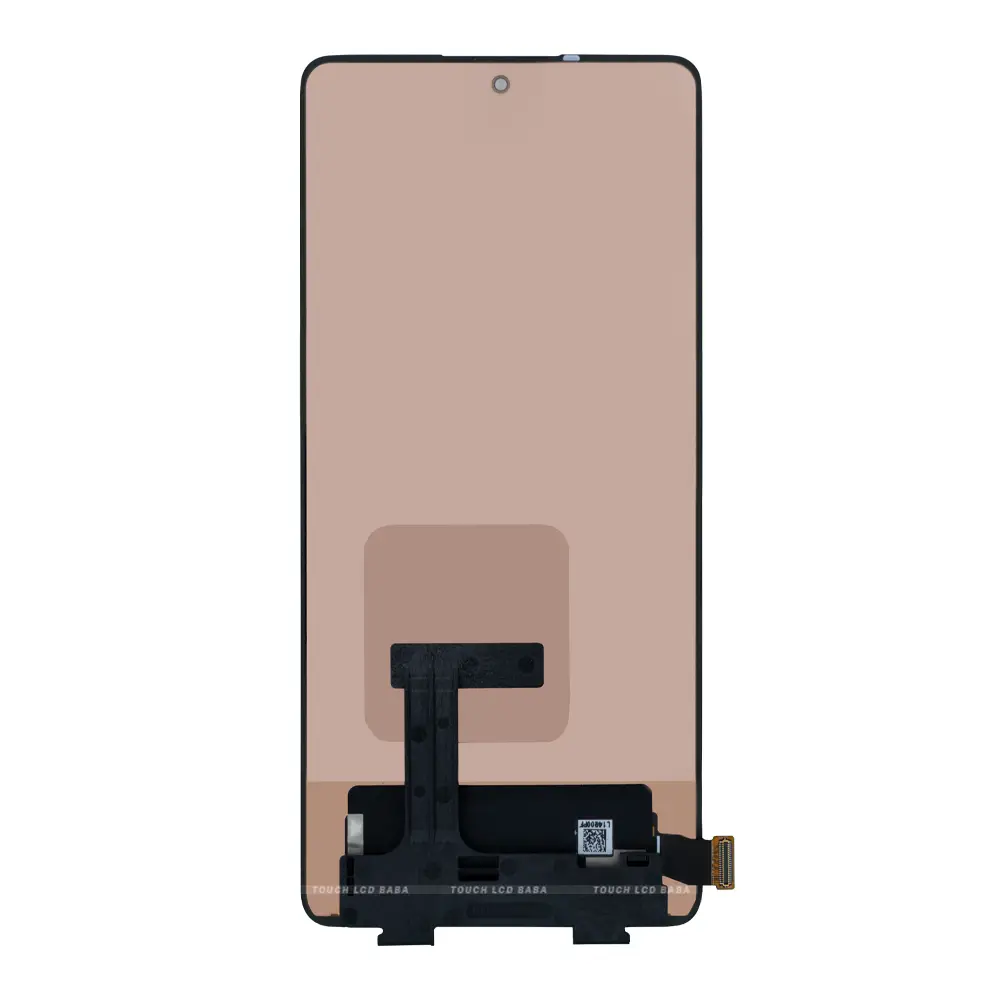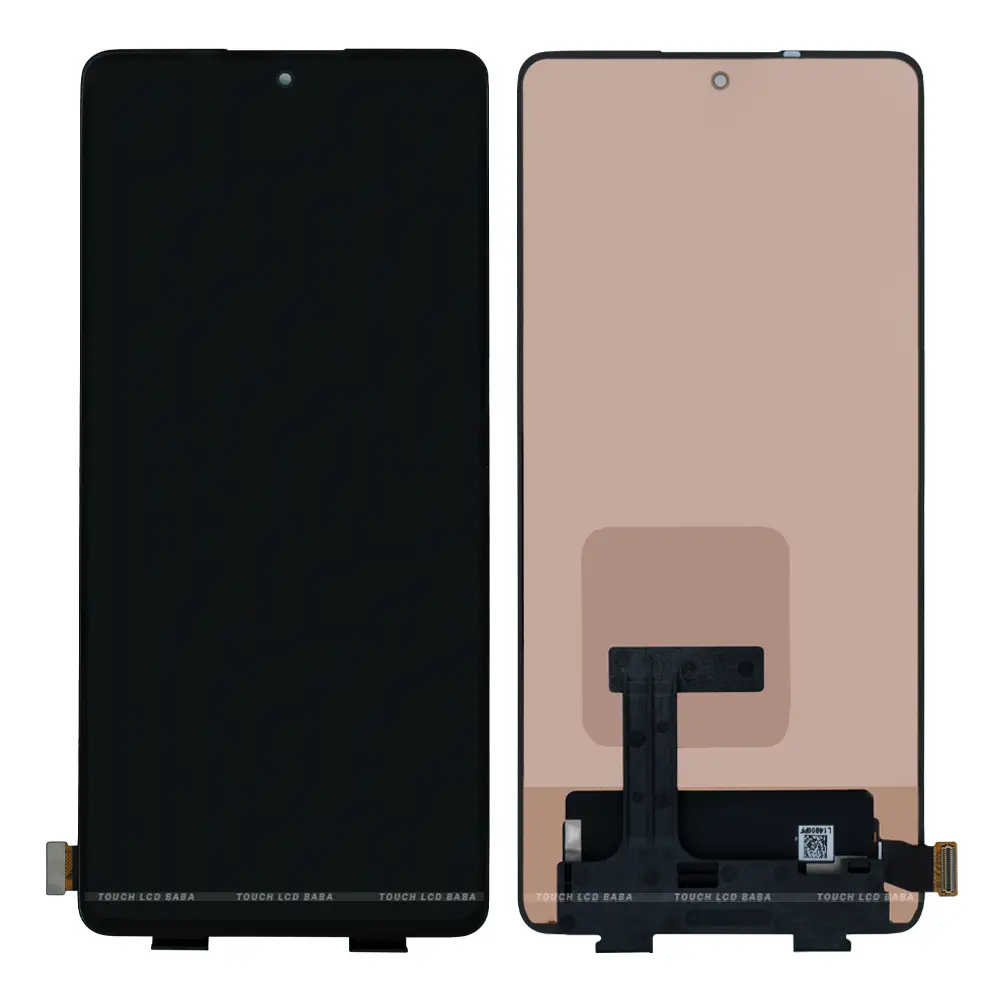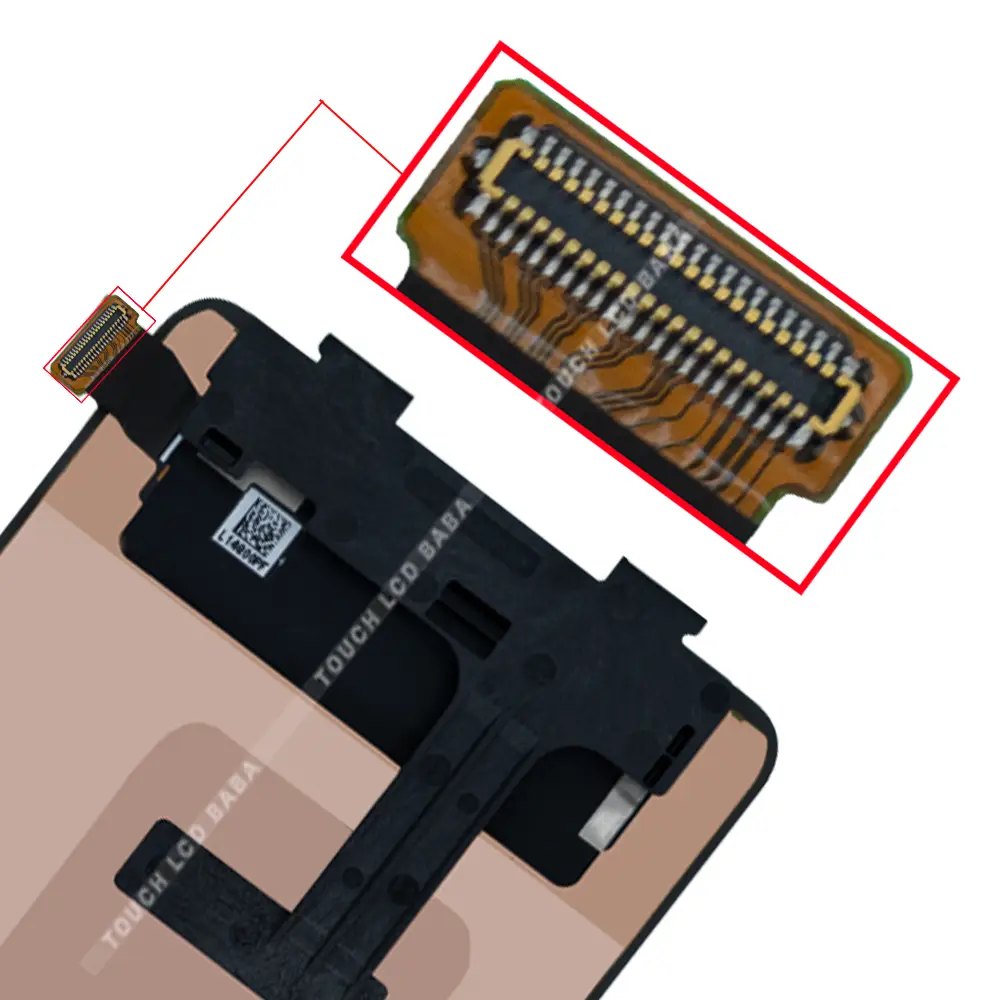 Shipping, Return, and Refund Policy
All our products come with 30 days return, refund, and replacement guarantee. To return a product, It should be in the same condition we sent. You can't use or fix the new Xiaomi 11T Pro display if you want to return it. For complete details about Shipping, Returns, and Warranty, please click here.