If you broke the back panel of the Asus Rog Phone 3 and looking for a replacement, you are on the correct web page. The Asus Rog 3 is a premium flagship phone specially designed for gamers, and customers love this phone and its awesome features. The build quality is great, and it offers everything you can expect from a premium device.
As we all know, accidental drops are unavoidable and happen to almost everyone who owns a phone. We all use a protective back cover and tempered glass to protect the phone from damage, but that isn't enough. The Asus Rog 3 Back Panel is made of glass, and that's why it's much more prone to damage. Many customers don't even use the back cover because they like a bare phone, and in such a situation, the phone becomes even more slippery. Slippery back covers also contribute to drops and once that happens, there is no other choice expect replacing the back door. On this page, you can find all the relevant information and also purchase a new back door to restore the pristine condition of your device.
Asus Rog 3 Back Panel Specifications
| | |
| --- | --- |
| | This back panel is 100% original, brand new, and suitable for Asus Rog Phone 3, ZS661KS. |
| | The Asus Rog 3 back panel comes with a camera bracket, RGB Light Panel and adhesive as shown in the photos. |
| | You can easily install the back glass at home becuase it comes with a pre-installed adhesive sticker. |
| | It is 100% the same original back panel as comes assembled with a brand new phone. |
| | We carefully examine each back panel for manufacturing flaws before shipping it to you. |
| | The stock is readily available and shipping time is very fast. |
| | You can order the product using Cash on Delivery or Online Payments. |
Why should you replace the Asus Rog 3 Back Panel?
The Asus Rog 3 back panel magnifies the overall looks of this phone, and customers also use the Aura Lighting for styling purposes as it is a unique feature of this phone. If you drop the phone and break the back panel, some of these features might stop working, or the camera glass might get scratched.
A broken battery back door doesn't look great and attracts a lot of unwanted attention. You might not feel comfortable using a broken phone because you've invested so much money in it, and the phone looks very clumsy when it's broken. If the back panel is significantly damaged, it can even hurt your hands while using your device. Most customers hold this device vertically while playing games, and if the back panel is shattered, you can't use the phone comfortably.
Apart from that, a broken device is more susceptible to dust and water damage. If the glass splinters have come off the back panel, there is surely some gap to allow water and dust to go inside the phone. That's why you shouldn't ignore the back panel replacement for a long time.
Should you replace the back panel if the scratches are minimal?
If the scratches on the back panel are minimal and don't interfere with the daily usage of the phone, then you shouldn't replace it. For example, you dropped the phone and only one hairline scratch appeared on the back panel, then it isn't essential to replace it immediately. For such small damage, we don't recommend that you open the phone and replace the back panel because it is a negligible problem.
Later if the scratches spread all over the panel or you drop the phone for a second time, then you should replace it. Some people feel stressed/awkward even with a slightly scratched part and if you are such a customer who wants everything in immaculate condition regardless of the price, then it is up to you.
Frequently Asked Questions
Q: How much does it cost to replace a broken Asus Rog Phone 3 Back Panel?
The price of a 100% original Asus Rog Phone 3 back glass/battery back door replacement is around Rs 5000-5500. The Asus Rog Phone 3 back panel is a luxurious and hard-to-find product, and you won't find it in the local markets. If you want to purchase a compatible back panel, that isn't available anywhere.
Q: What comes included with the Asus Rog Phone 3 Battery Back Door?
The Asus Rog 3 back panel comes with a camera bracket and RGB Light panel. Some people also call it Aura Lighting Strip. If you are having issues with the lights on the back panel, replacing the back panel will certainly help in that regard. This back panel offers the same quality and finish because it is 100% original glass.
Q: What are the supported model numbers for this back panel?
The Asus Rog 3 back panel listed on this page supports these models :
ASUS_I003D
ZS661KS
I003DD
I003D
If you are using a phone having any of these model numbers, this battery back door is suitable. Even if you bought the Asus Rog Phone 3 overseas, you could still use this back panel without any problems.
Q: The Aura Lighting doesn't work after damage. What's wrong?
Sometimes the Aura Lighting strip (or the RBP Lighting) stops working after physical damage, and that happens mostly because of a loose connection. The light strip has 4 dots that should touch the relevant section on the motherboard; otherwise, the lights won't work. Sometimes, the lights come and go off automatically. In such cases, the loose light flex is to blame. If you press the back panel gently from the backside, the lights will start to work again. The Aura Light strip is reusable unless it goes bad completely or its flex cable erupts due to some inadvertent mistake during repairs.
Q: Can I replace the back panel myself at home?
The inner structure of Asus Rog Phone 3 is complex, and we don't recommend self replacement at home. You might not have all the necessary tools and skills to open the phone, and you can actually worsen the situation. We have seen customers trying self-repairs and end up damaging other components of the phone. Therefore, don't risk the phone and always visit an expert technician to replace the back door.
Q: Why can't I find this back panel in the local market?
The Asus Rog Phone 3 back glass is costly, and usually, local shopkeepers don't stock such products. Even the biggest wholesalers don't have such products because these are expensive and don't sell like hotcakes. Most shopkeepers concentrate on selling fast-moving products and tend to stay away from uncommon items because such products can turn into dead stock very quickly. Many customers contact us every day and explain that they couldn't find this back panel anywhere in their local area, and the answer is straightforward. Such products aren't available at every second shop because these are expensive ones.
Q: Is this back panel suitable for all variants of Rog Phone 3?
Yes. The back panel is suitable for all variants of Rog Phone 3. You likely have an 8/128 GB variant or 12/256 GB, but the same back panel is suitable for both variants.
Q: The price feels so expensive. Why?
All the Asus Rog phones are expensive, and the reason is obvious, these are flagship phones. If you purchase such a phone, you shouldn't expect that the prices of their accessories would be lower. The back glass of Asus Rog 3 is expensive because of very limited availability. You won't even find duplicate back panels for this model because almost no one manufactures them due to their complex structure.
Q: Does the new back panel consists of the RGB light panel?
Yes. The new back panel consists of the RGB Light Panel (Aura Lighting). If you had issues with the lights or if the lights started to malfunction after damage, replacing the back panel will also resolve this problem. Please note that proper installation is essential for these lights to work. Therefore, please make sure that you install it correctly.
Q: Is this back panel an original one or compatible?
This back panel is 100% the same as it comes with a brand new phone. We don't sell any compatible products because we totally understand that customers using premium phones don't want to compromise on quality. This back panel is guaranteed to provide the same quality and experience as before.
Q: Does the back panel comes with Gorilla Glass 3 protection?
Yes. This back panel comes with Corning Gorilla Glass 3 protection. Although the Gorilla Glass protection doesn't mean anything when the phone drops, it still protects the phone from minor drops. The shiny back glass actually adds up the beauty of your phone, and it is important to keep it in the right shape.
Q: Does the back panel fits edge to edge or leaves any gaps on the side?
The original back panel fits edge to edge and doesn't leave any gaps on the side. The fitting is 100% precise, and the adhesive sticker provided with the back panel is strong. You need to take off the adhesive sticker from the back panel, align it properly, and paste it.
Aus Rog Phone 3 Back Panel Photos
This is the actual Asus Rog 3 battery back door that you will get after your order. The product comes exactly as you see in the photos without any modifications. As you can see in the photos, the Aura lighting strip is included with the back panel.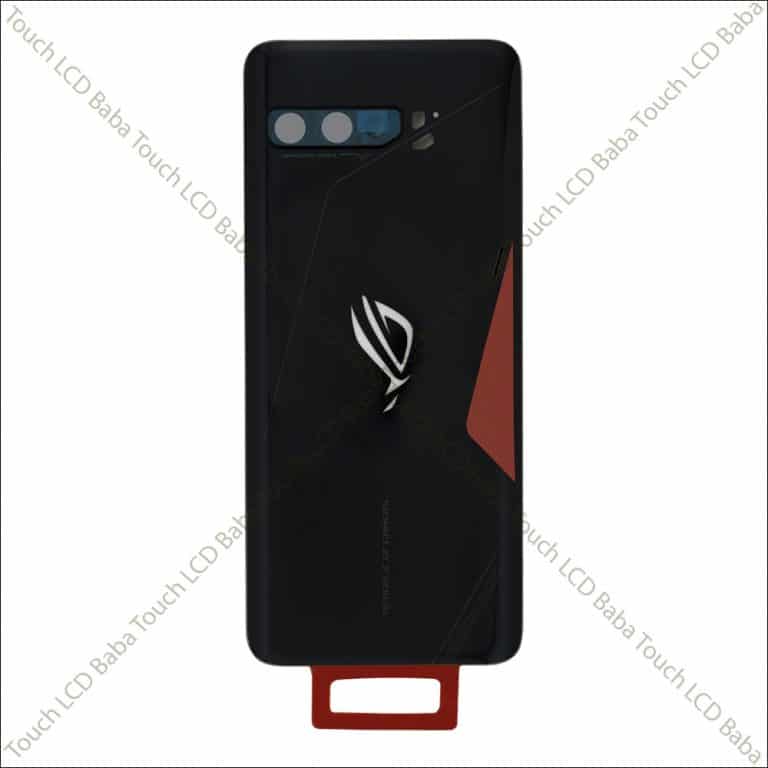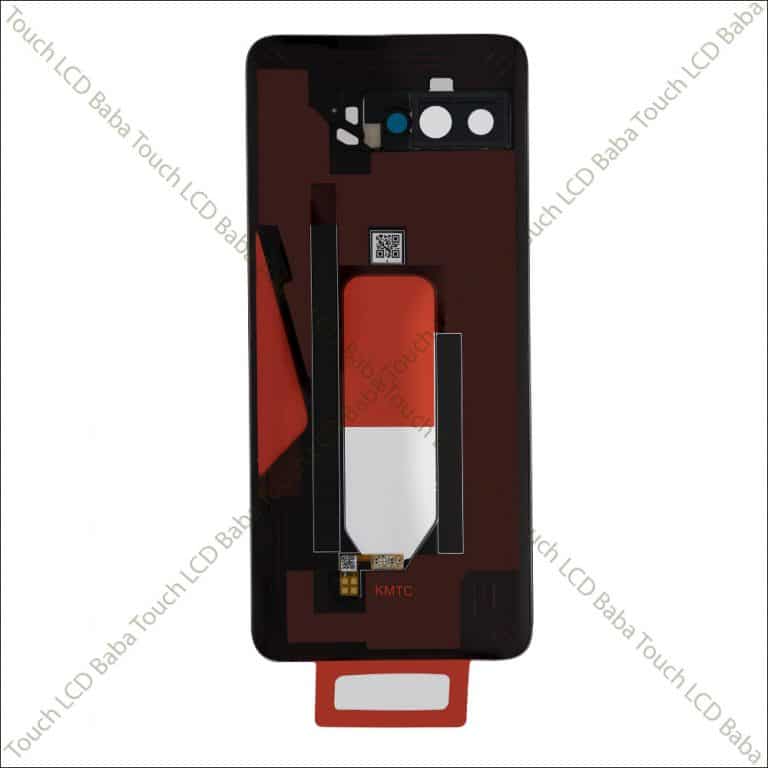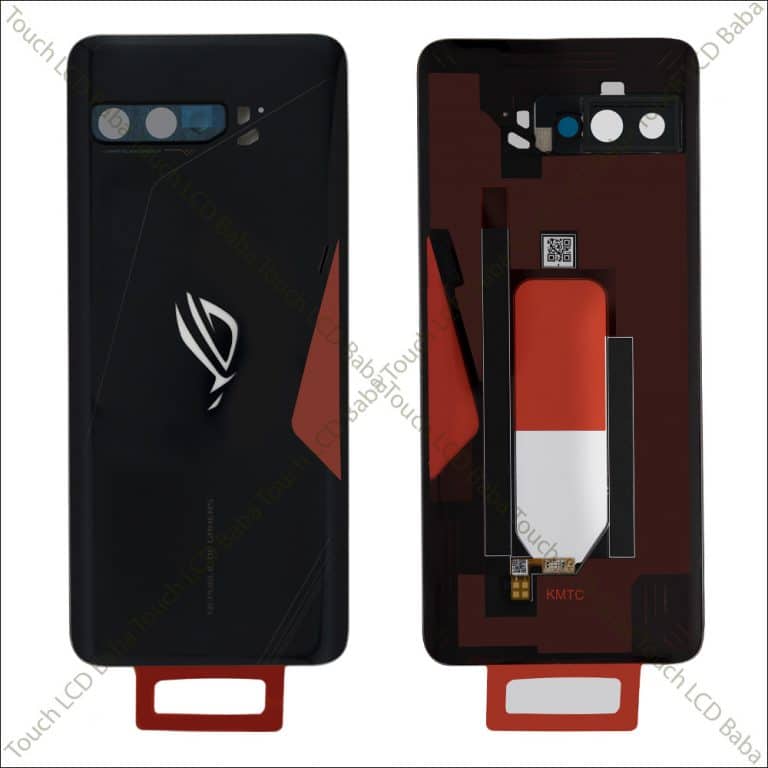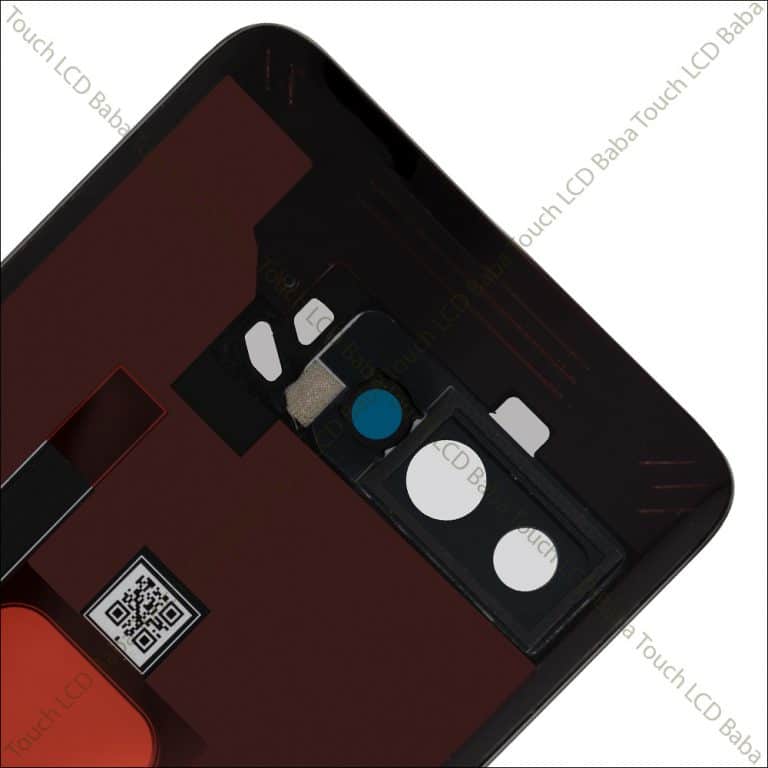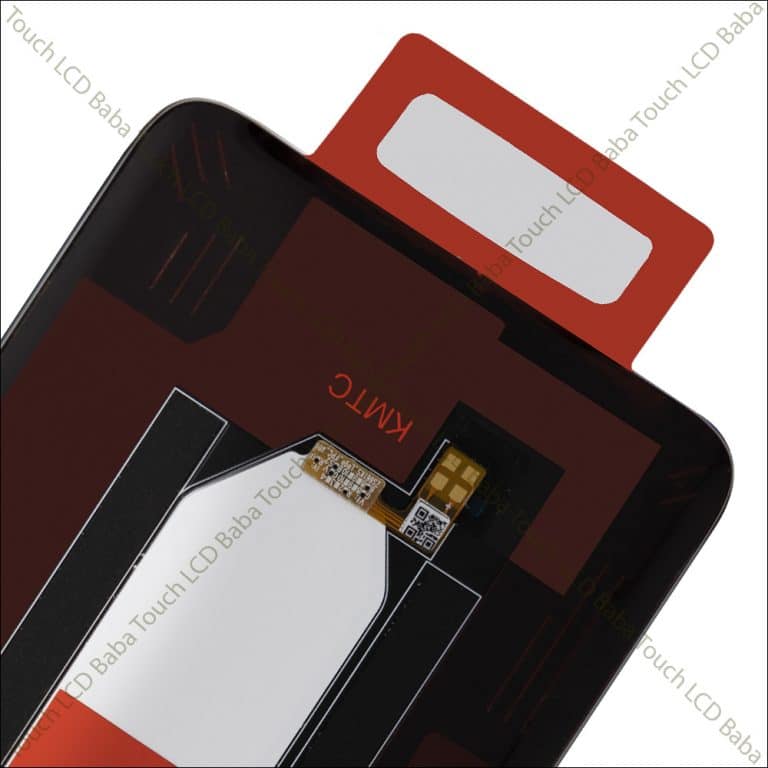 Shipping, Return and Refund Policy
All the products supplied by us come with 30 days return, refund, and replacement guarantee. To return a product, It should be in the same condition as we sent. You can't use or fix the new Asus Rog 3 back panel if you want to return it. For complete details about Shipping, Returns and Warranty, please click here.