If you need a 100% original display replacement for Asus Zenfone 2 Laser, screen size 5.0″, you can find the desired product here. The model number of this phone is Asus_Z00ED, and the screen size is 5.0″. This model is also known as Asus Zenfone ZE500KL.
The display you see on this page is a complete combo consisting of the display and touch screen digitizer glass. You can use this part to overcome a broken display or touch screen issue. Replacing a broken display is very easy, you need to take off the broken screen from the phone and install a new one in place of it. It just works as replacing a defective part with a new one.
Zenfone 2 Laser Asus_Z00ED Display Specifications
| | |
| --- | --- |
| | This display is 100% original, brand new, and suitable for Asus Zenfone 2 Laser 5.0″ |
| | The Zenfone 2 Laser Display Size is 5.0″, the display type is TFT LCD and resolution is 720 x 1280. |
| | The touch screen glass comes with a pre-installed Corning Gorilla Glass 4 protection. |
| | It is a complete unit of display and touch screen glass combined into one. |
| | It offers 100% the same colors, quality and brightness as your stock display. |
| | The display comes from OEM manufacturers and the quality is assured. |
| | It is very easy to replace the display with help of a technician. |
| | All mobile phone screens come with 30 days testing guarantee. |
| | We back our products with 30 days return, refund and replacement guarantee. |
| | We have the display promptly available and shipping time is fast. |
| | You can use Cash on Delivery or Online Payment to order the product. |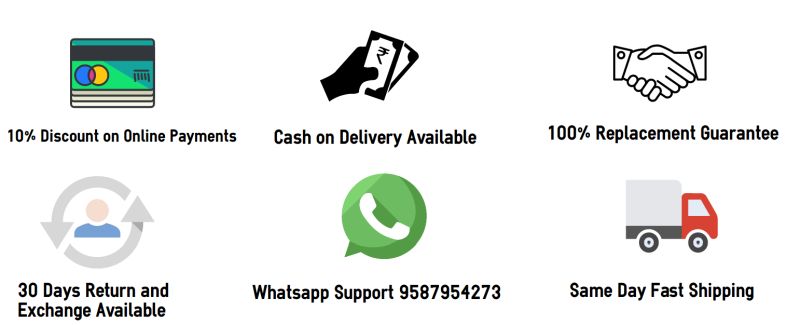 Are you confused about the model numbers of the Asus Zenfone 2 Laser?
If you have some confusion regarding the model you are using, you are not alone. The Zenfone 2 Laser is actually a series name, and two different models are launched under this series :
Zenfone 2 Laser, Screen Size 5.0 inches (Model ZE500KL OR Asus_Z00ED)
Zenfone 2 Laser, Screen Size 5.5 inches (Model ZE550KL OR Asus_Z00LD)
So this series has two different phones, one is having a screen size of 5.5," and the other is having a smaller screen of 5.0″. The model numbers of both devices are also different, so you should purchase the display according to the model you are using. The display listed on this page is suitable only for Zenfone 2 Laser ZE500KL model (5.0″ Screen). If you are looking for a replacement display for Zenfone 2 Laser ZE550KL (5.5″ screen), please go to this page.
What is the meaning of a display combo?
If you inquire with a technician to replace the broken display, they'll often suggest replacing the display combo. The simple meaning of a combo is a complete unit of display and touch screen glass. As you know, a display unit is made of an inner display and a top layer of touch screen glass. If you drop the phone and break only the touch screen glass, you can't replace it individually.
The touch screen glass is fused with the display, and the broken part's individual replacement is not possible. Even if the inner display is not broken, you'll still need to replace it because it comes in conjunction with the touch screen glass. If you try to separate the display and the glass, both parts will eventually break.
The combo replacement is an easier method to replace the broken screen because everything is ready to assemble. You just need to dismantle the phone, decouple the broken display and install a new display in place of it. That is exactly how the service center repairs broken phones.
Common Customer Questions
Q: How much does it cost to replace a broken Zenfone 2 Laser 5.0″ display in India?
The price of a 100% original Zenfone 2 Laser Asus_Z00ED display replacement is around Rs 1800-2000. If you buy a first copy screen replacement, then the combo costs about Rs 1000-1200 in India. The display fixing charges are additional.
Q: Why are the Asus models hard to find locally?
Asus's model number convention is different from other companies, and even the model numbers are less memorable. The local vendors are totally perplexed with the models, so they stay away from such products. The part parts of Asus are not easily available, and that's why finding a display replacement is not a cakewalk.
Q: Is it possible to assemble the new display at home?
It is certainly possible to assemble the display at home, but it doesn't mean that anyone should open the phone at home. The display is only one component of the phone, and lots of other components are present inside the device. If you make a mistake while disassembling the phone, that can hurt other parts, and eventually, you'll need to spend more money.
Many customers try to install the display without having proper tools and try to make use of whatever is available at home. We don't suggest this approach because it often does more harm than good. If you don't have the right tools in your hands, please visit a technician and pay him to fix the display on your phone.
Q: The touch screen is not working, but the display is good. What should I do?
As we outlined before, you are using a complete unit of display and touch screen glass. In the event when one individual part stops working, you can't replace it individually. For example, the display comprises two individual parts, the TFT LCD and touch screen glass. Now, if only the touch screen stops responding, you still need to replace the complete combo.
Q: Does the display comes with adhesive on the backside?
No. The display doesn't come with any readymade adhesive, but you need to paste the display using Glue or double tapes. We suggest using glue because it is much stronger when compared with double tapes.
Q: What if the new display doesn't work properly?
We always test the display one-by-one before shipping, and a non-working display is never a case. Still, all parts are backed by a 30 days display testing warranty. After receiving the new display, you can test its compatibility with your phone without installing it. Simply test the display in an open condition, and if you face any issues, you can always opt for a refund, return, or replacement.
Please note that the return policy is valid on unused products only because if you install a display, it self-confirms that you had tested it before fitting and found it working properly. We don't entertain any claims on used parts; therefore, please keep the display in fresh condition and don't paste it without testing it first.
Q: Do you have only the touch screen glass available?
No. The only touch screen glass is not available because we don't deal in duplicate spare parts. If you are thinking about replacing only the touch screen, that solution will not provide you the same touch screen experience as before. The duplicate parts are cheap for a reason, and you should never forget this.
Shipping, Return and Refund Policy
All the products supplied by us come with 30 days return, refund, and replacement guarantee. To return a product, It should be in the same condition as we sent. You can't use or fix the items If you want to return. For complete details about Shipping, Returns and Warranty, please click here.