You've come to the right page if you want to purchase a battery replacement for the Asus Zenfone 6Z phone. Battery problems are very common, and if you are going through them, you shouldn't be frustrated because that normally happens with almost everyone. After using the battery for around two years, you'll notice battery performance issues, lesser standby time, and other related problems.
The battery problems are unavoidable because the battery starts to weaken after two years of usage because its charging and discharging cycles are over. You should still be able to charge the battery normally, and even when you can charge it up to 100% levels, the battery will drain much faster. On this page, we'll discuss all the Asus Zenfone 6z battery-related issues and offer a brand new original battery if you want to purchase it.
You'll typically face these issues with an attenuated battery.
Please note that battery issues flare up slowly, not suddenly. When the problem emerges, you'll feel like something isn't working correctly with your phone, but you won't be able to pinpoint the cause. Later, when the battery-related issues intensify, only then you'll be able to isolate the problem more clearly and search for a battery replacement. Please check if you can relate to these issues :
The battery drains much faster than before after charging it to 100% levels.
The battery percentage is not consistent and jumps up and down randomly.
You cannot charge the battery when connected to a charger, or it charges very slowly.
Even without using the phone, the battery drains very quickly.
The battery got puffed up, and you could feel something bulged inside your phone.
Your phone turns off automatically even when 50% battery is remaining.
After a certain percentage, the phone switches off, and then you must charge the battery to turn it on.
You are facing automatic rebooting issues with your phone.
We have tried to include almost all possible scenarios of a worn-out battery. If you face a different issue, we can discuss that if you call our helpline at 9587954273 and explain the problem in detail.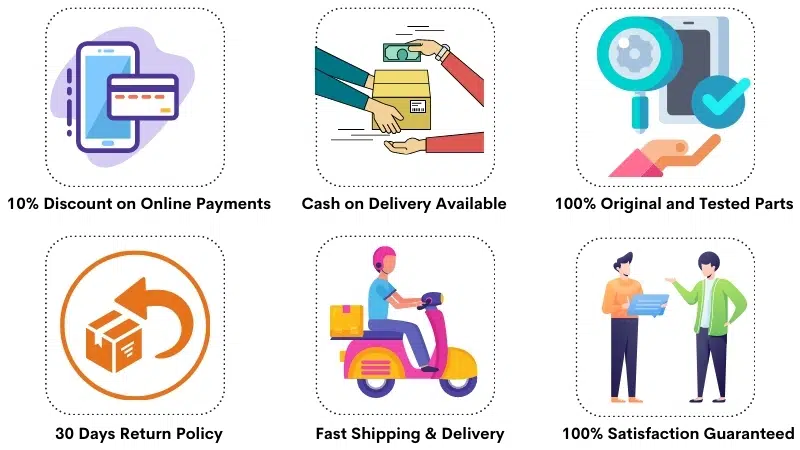 Asus Zenfone 6Z Battery Specifications
| | |
| --- | --- |
| | The Asus Zenfone 6Z battery is 100% original, tested and suitable for the model number ZS630KL. |
| | The model number of Asus Zenfone 6Z battery is C11P1806. |
| | The  typical battery capacity is 5000 mAh (Rated Capacity 4850mAh). |
| | We supply a 100% original battery, the same as comes assembled inside a new phone. |
| | We test and ensure the working condition of each battery before dispatch. |
| | It is a brand new battery guaranteed to furnish 100% perfect backup time. |
| | The Asus Zenfone 6z battery is available in stock with fast shipping time. |
| | You can order the product using Cash on Delivery or Online Payments(10% discount). |
Frequently Asked Questions
Q: How much does it cost to purchase an original battery for Asus Zenfone 6Z?
The price of a 100% original Asus Zenfone 6Z battery replacement is around Rs 1800-1900. The battery's model number is C11P1806, and it is suitable for all variants of the Asus Zenfone 6z phones. You can easily replace a worn-out battery with a new battery and avoid battery-related issues.
Q: Is it easy to replace the Asus 6Z battery at home?
Please note that replacing the Asus 6z battery is not easy, and doing it at home isn't recommended for most customers. You should know that you will need to dismantle the phone to replace the battery, and the first step would be to remove the back panel. The Asus 6Z back panel is pasted on the rear frame, and it is tricky to remove this back panel.
To remove the back panel, you need to blow hot air all around the corners to soften the adhesive and then use a pry tool to glide through the adhesive. It might feel easy to do at home, but a small mistake can result in a damaged back panel. The back panel is made of glass, not plastic, and that's why you shouldn't try this at home.
Q: What are the other precautions while replacing the battery?
We want to inform you about some precautions in advance so that you don't incur unwanted expenses during repairs. Please ensure the following when you replace the 6Z battery :
Don't hurry at all, and remove the back panel slowly and gently.
When removing the back panel, always use a plastic card and never use a metal object.
Don't insert the pry tool deep inside but keep it limited to the phone's edges.
If the glue is hard in some places, apply some heat again but don't apply any force.
Always take care of other flex cables during the replacement.
It is not easy to decouple the existing pasted battery, which should be done by a professional.
If you are confused, go to YouTube and see a video instead of doing guesswork.
We don't want to make it sound like an overly complicated job, but we want to inform you about all the risks. If you seek a professional technician's help, they are well-versed with such operations, and the chance of damage is extremely rare. Our customer's safety is always a priority for us.
Q: How can I ramp up the battery capacity?
The Asus Zenfone 6Z battery offers 5000 mAh power, and it is impossible to ramp it up. Some customers have demanded a higher capacity battery, but that's impossible. Please don't try to do anything which is not per the set safety norms; otherwise, you'll face unforeseen issues.
Q: How can I make some money from a puffed-up battery?
A puffed-up battery is useless, and you should dispose of it as soon as possible. No one buys puffed-up batteries, and the only useful thing in a puffed-up battery is its flex cable. If another customer has a good battery but an erupted flex cable, he can use the puffed-up battery's flex cable, but you won't easily find someone in need of that.
Q: What is the estimated delivery time? 
The average delivery time is 3-5 days to the most prominent locations in India. If you are from an unapproachable area, the delivery can take longer (up to a week), and you shouldn't assume that delivery will be quick. Typically, the residents of a particular area are aware of the delivery conditions of their locality. If you are looking for one-day delivery or similar, that's impossible for us.
Q: How to ensure a good life for the new battery?
As you use the phone, you are responsible for the batteries life, and you should always avoid these things :
Never use a duplicate charger or charging cable.
Stop using low-quality power banks.
Don't use another brand's charger if you have an Asus phone because the output would be different.
Don't leave your phone in overnight charging.
Avoid straining your phone with extreme gaming and other resource-intensive tasks.
You can pretty much control the life of your battery with good practices. After replacing the battery, everything should work flawlessly for another two years.
Asus Zenfone 6Z Battery Photos
If you want to see the actual product images, please see below. We've captured these images in-house, and it is the authentic product you'll get.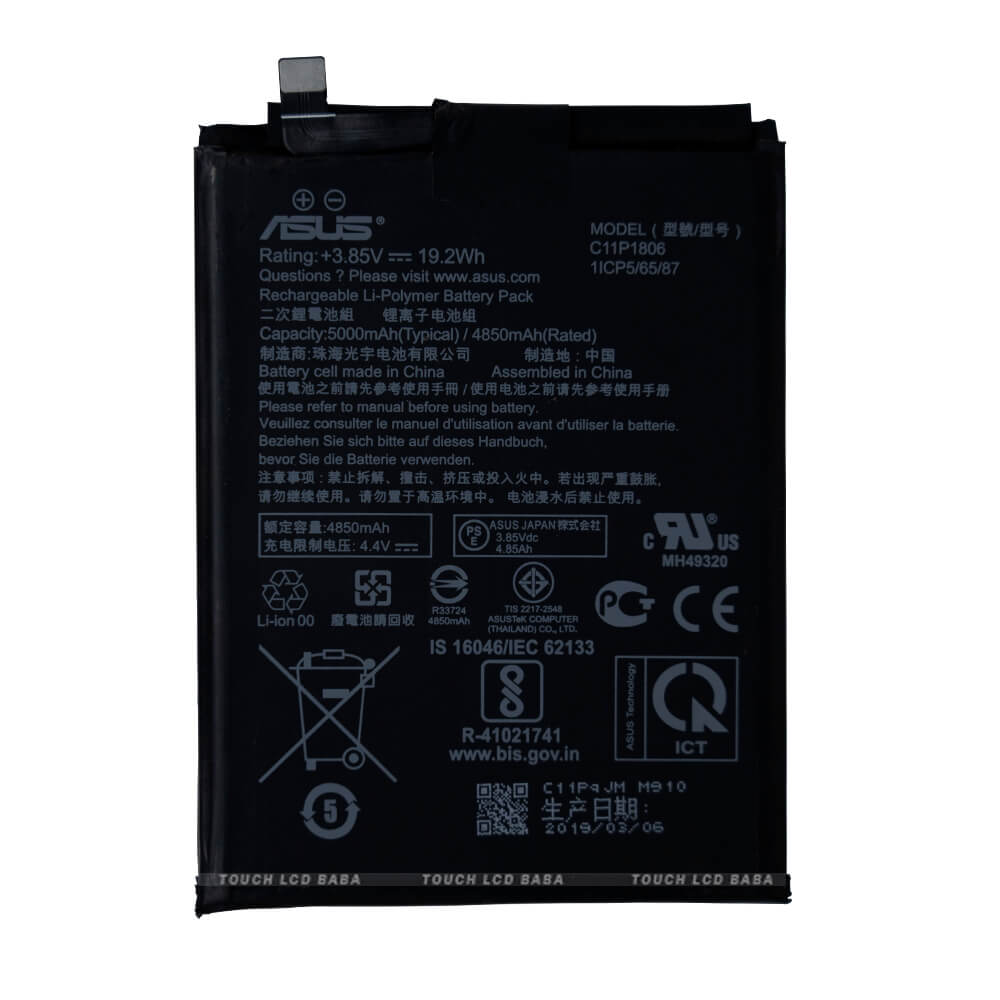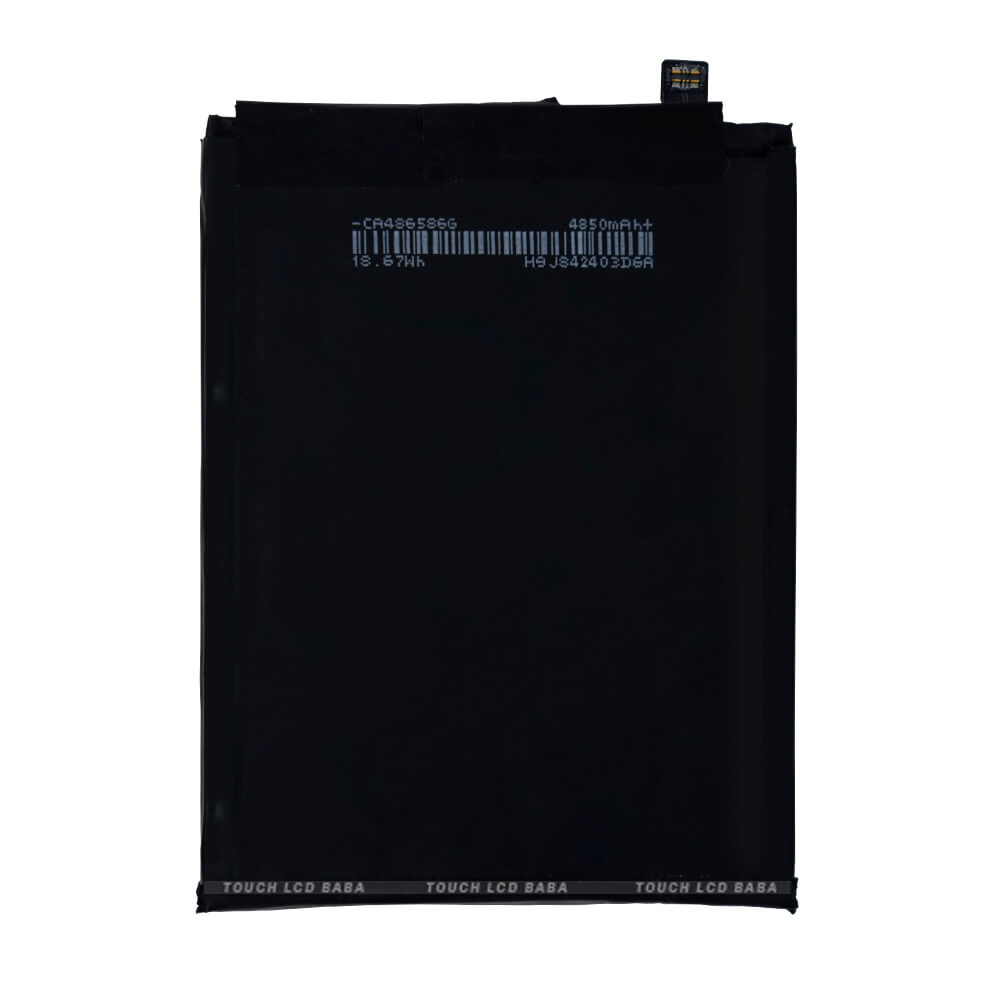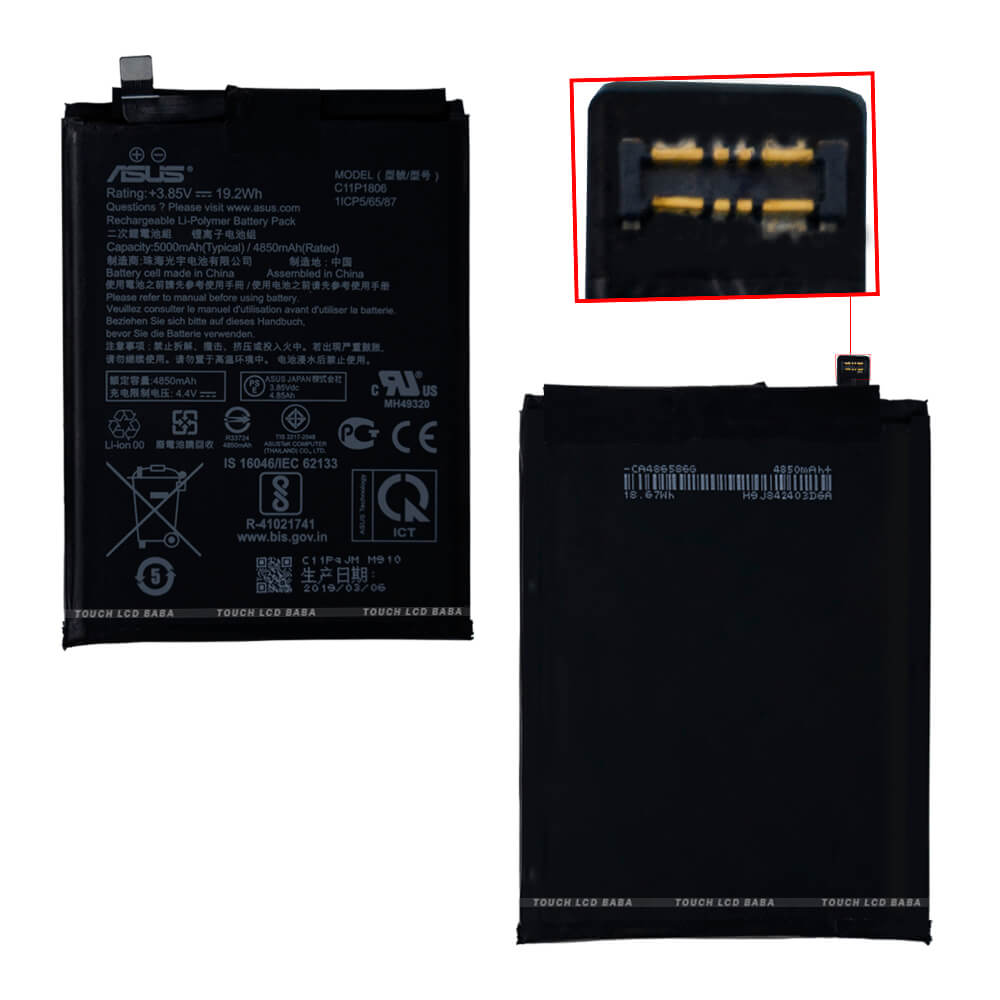 Shipping, Return and Refund Policy
All the products supplied by us come with 30 days return, refund, and replacement guarantee. To return a product, It should be in the same condition as we sent. You can't use or fix the new Asus Zenfone 6Z battery if you want to return it. For complete details about Shipping, Returns and Warranty, please click here.