Asus Zenfone 4 Max ZC554KL is a mid-range smartphone launched in 2017. It was a decent smartphone with an excellent display for its price range. Asus is a popular brand among customers, but it is not easy to find screen replacements for Asus. Lots of customers are also confused with the model naming conventions of Asus.
When a display of the Asus Zenfone 4 Max ZC554KL breaks, it becomes a complete disaster for the user. It is not intentional; as humans, it is our nature to drop and break things accidentally, and smartphones are no exception to this phenomenon. However, it is easy to buy a new display replacement for Asus Zenfone 4 Max and replace the broken part without any hassle.
If you accidentally dropped your Asus Zenfone 4 Max ZC554KL and broke its display screen, you would be quite stressed about getting a high-quality display replacement at a reasonable price. We suggest you leave all your stress behind and let Touch LCD Baba serve you with some of the best display products for your phone. We'll answer everything you need about the Asus Zenfone 4 Max Display replacement on this page.
Asus Zenfone 4 Max Display Specifications
| | |
| --- | --- |
| | This display is 100% original, tested, and suitable for Asus Zenfone 4 Max, model Asus_X00ID. |
| | The Zenfone 4 Max display size is 5.5 inches; the display type is S-IPS LCD, and the resolution is 720 x 1280 pixels. |
| | The top layer of touch screen glass comes with Gorilla Glass Protection. |
| | It is a complete unit of combined display and touch screen glass. |
| | We test each display for 100% perfect working before dispatch. |
| | This display offers 100% the same colors, quality, sharpness, and contrast as before. |
| | We test each display on the actual motherboard of Zenfone 4 Max before dispatch. |
| | If you face any issues while testing the product, we have a 30 days replacement and return warranty to protect you. |
| | We offer 100% hassle-free returns, refunds, and replacements. |
| | The new display is in stock, and we can ship it quickly. |
| | You can order the product using Cash on Delivery or Online Payments. |
Do you want to know what the meaning of a display combo is?
Many customers are advised to replace the combo, which confuses them about what a combo is. In Zenfone 4 Max, the display and touchscreen glass are closely merged, and this individual replacement is impossible. If you have issues with only the touch screen glass, you still need to buy a complete set of the display and touch screen glass. This combination of display and touch screen glass is called Zenfone 4 Max Combo or folder.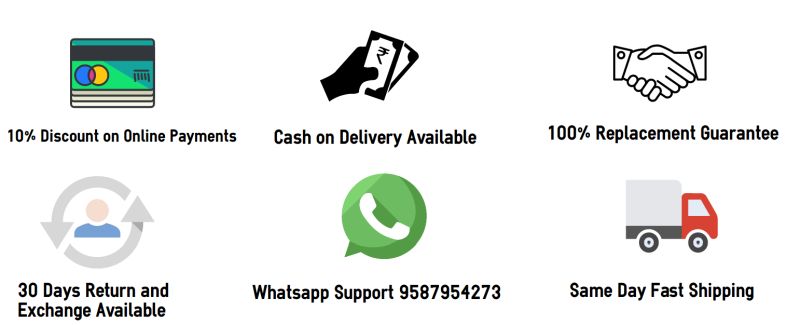 Is there any cheaper alternative other than the Combo?
Many people are looking for cheaper alternatives once the display or touch screen glass breaks but cheap solutions always come with many issues. One low-quality solution is replacing only the touch screen glass if the display is not broken on your phone. When you drop the phone, the display and touch screen glass doesn't have to break in one go. In many cases, the damage occurs to only the touch screen glass, and the inner display stays intact. In such cases, customers often mull over touch screen glass replacement to spare some cash.
You can be 100% sure that if you buy a cheap solution via any means, get ready for headaches later. Many customers get the touch screen replaced and later complain that the touch is not working properly. It is a very normal thing which always happens which cheap quality replacements. The only touchscreen glass replacement is relatively cheaper but doesn't provide the same quality as before.
If you replace only the glass, the final output will not be equivalent to the original display. The display quality will reduce a lot, and touch screen fluidness will nowhere be the same as before. Please note that manually repaired refurbished screens can never stand against the original factory-made screens.
Questions and Answers
Q: How much does it cost to replace a Zenfone 4 Max display in India? 
The price of a 100% original Asus Zenfone 4 Max display replacement is around Rs 2300-2500. The combo costs about Rs 1100-1300 in India if you buy a first copy screen replacement. The installation charges are not included in the display's price.
Q: How does buying the screen replacement online help?
The quality is the main problem with local market screens. Many customers buy screen replacements online even when the prices are higher because they want the original screen replacement. If you purchase a display online, it helps you get the products that aren't available in your locality. After getting the new display, you can install it with the help of a technician.
Here we don't want to imply that all screens sold online are originals only. You'll also find low-priced duplicate screens online, easily available in the local markets. Therefore, make sure to buy from reliable vendors and call them to ask your questions. When satisfied, you can purchase a display replacement without hesitation.
Q: What is the difference between ZC554KL and Asus_X00ID?
Asus's naming convention is a little difficult to understand because one model has two different numbers. There is no difference between ZC554KL and Asus_X00ID as both model numbers represent the same phone, Asus Zenfone 4 Max, 5.5″ screen size. If you still have any confusion, please get in touch with us.
Q: Can I use the same display in Zenfone 4 Max Pro and Zenfone 4 Max Plus?
Yes. You can use this display in both models (Zenfone 4 Max Pro and Zenfone 4 Max Plus) as the display is common. Please note that there is one more model of Asus Zenfone 4 Max (ZC520KL), which comes in a 5.2″ screen size, and this display is not suitable for that phone. The screen size of this display is 5.5″, so it obviously can't fit in a phone having a 5.2″ screen.
Q: What are the options for replacing the broken display?
You can replace a broken screen by using one of these methods :
1. The official service center.
You can easily get your display replaced at the service center, which is the first thought that would strike your mind. You can take your Asus Zenfone 4 Max ZC554KL to the nearest Asus Service Center and get it repaired. However, as easy as it sounds, this option has its obstacles.
Firstly, this alternative is costly. Secondly, you would have to wait for quite some time after giving your smartphone to the service center because they often do not have all the types of display combos readily available. Thirdly, you would have to visit a city if you are located in a two-tier or three-tier city because these service centers are usually not located everywhere, especially in smaller towns.
2. Local market repairs.
You can easily go to the local market and replace your display at a lower cost. However, these markets cannot be trusted and often have low-quality display products. They could replace your display with a duplicate one and ruin the overall quality of your phone. It is a risky option as most local market displays are replicas; therefore, they cannot even resemble 40% of the original display's quality.
3. Purchase the combo online and ask the technician to install it.
This is the ideal option we would recommend to any customer. This option lets you get the perfect display replacement for your Asus Zenfone 4 Max ZC554KL. However, you have to be careful here, as well. You must ensure you buy 100% original display products, as the online market is also flooded with duplicate display screens. Please do not go for unknown sites which offer cheaper alternatives, as they might scam you with duplicate screens in the name of the original.
After getting the combo, hire a technician and let him install the display screen for you. This way, you get original products delivered to your doorstep, and the entire display replacement will take place before you. You save money and get a high-quality display replacement.
Q: Do you test the display before shipment? 
Yes. We test all the screens one by one to ensure their working condition. After testing the display, we apply a QC Pass sticker on working screens and keep them in a secure place. When an order comes in, we take one from the tested ones and send it to the client. Don't worry; we also offer a 30 days return, refund, and replacement guarantee.
Asus Zenfone 4 Max Display Photos
These photos show the actual product you will get after your order. This is a complete assembly of the Asus Zenfone 4 Max ZC554KL with a combined display and touchscreen module. The part comes exactly as shown in the photos.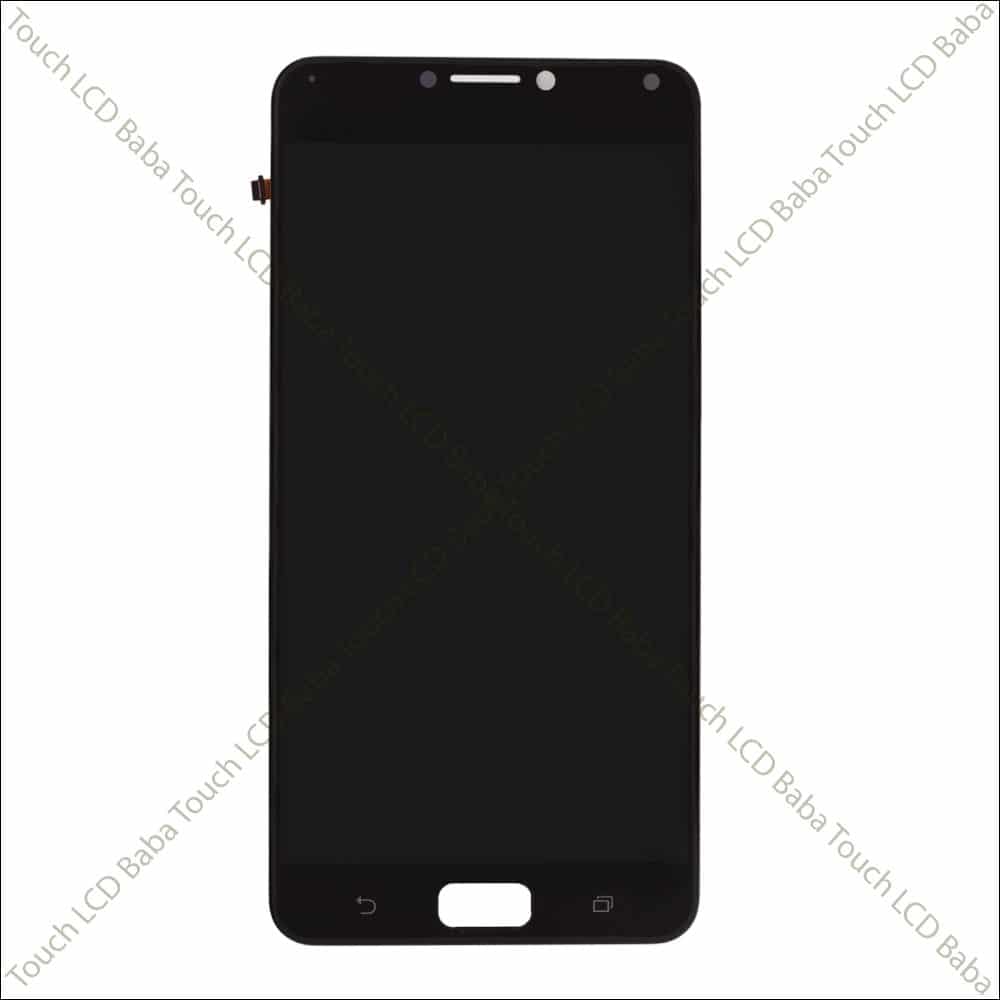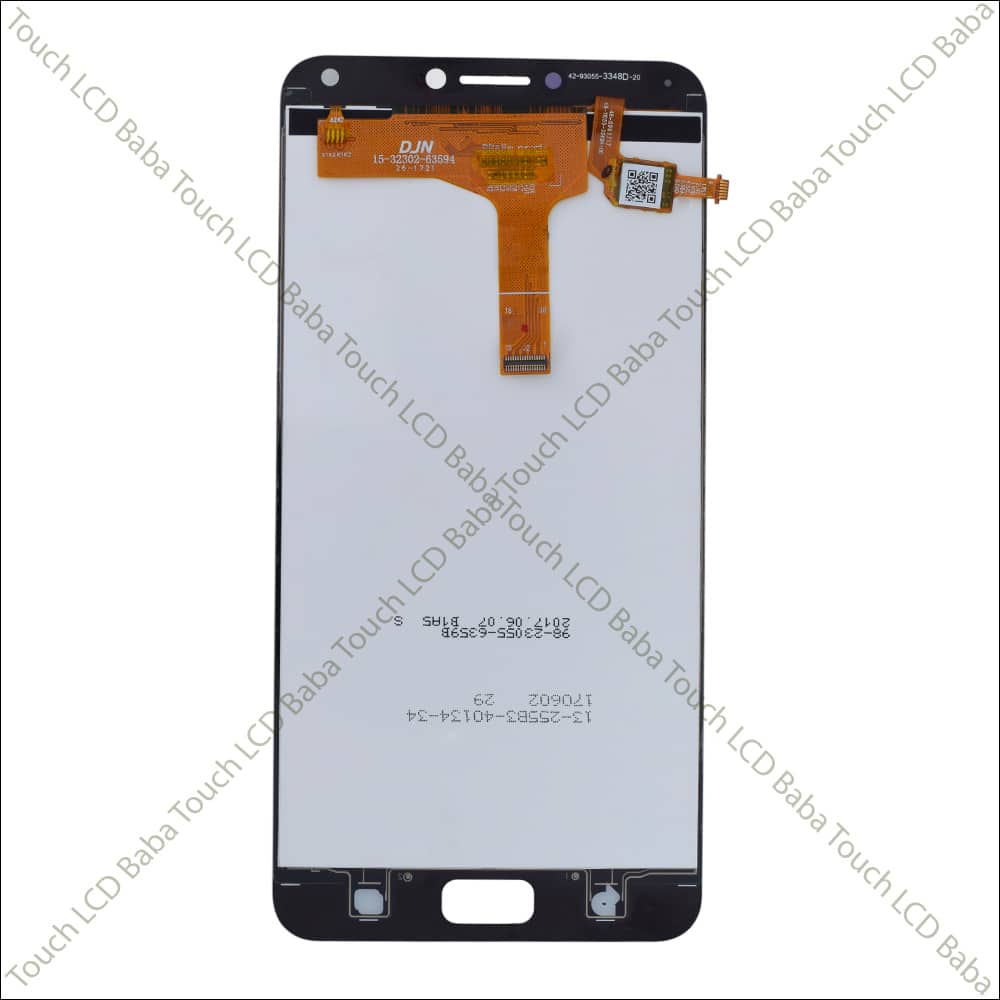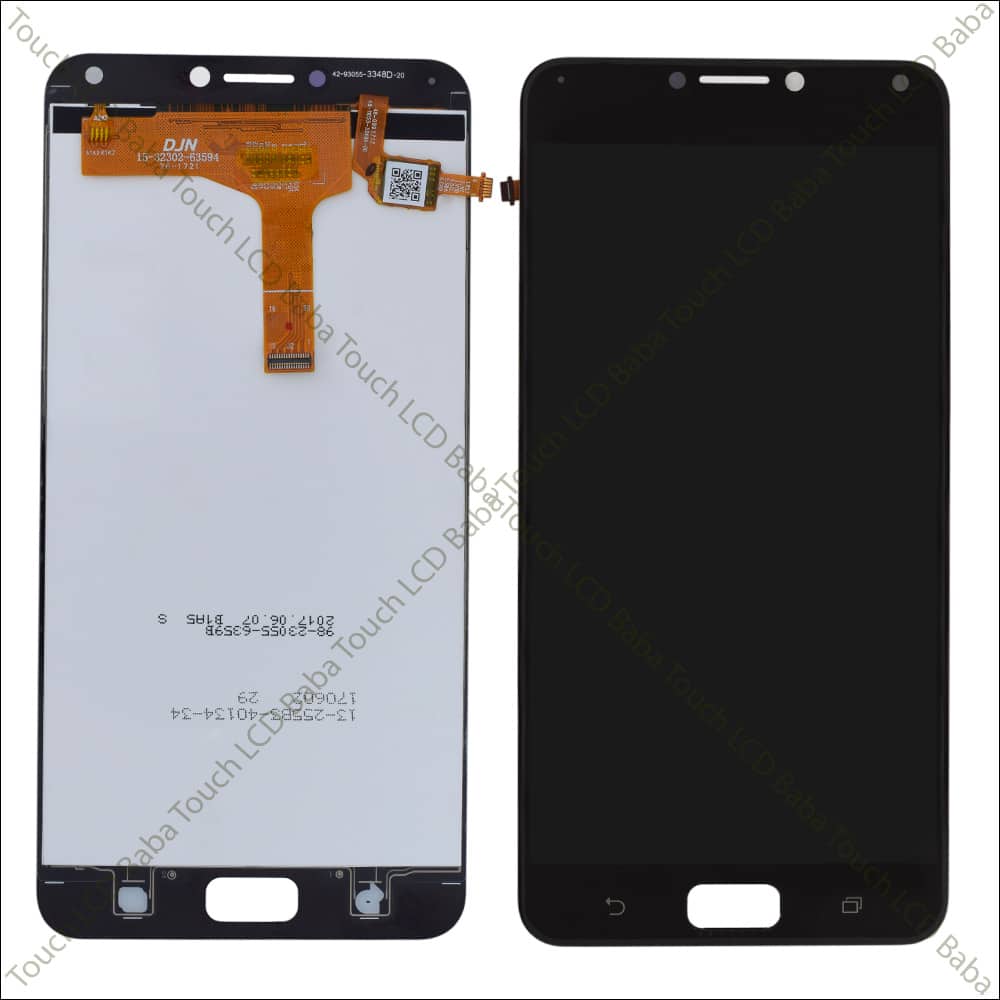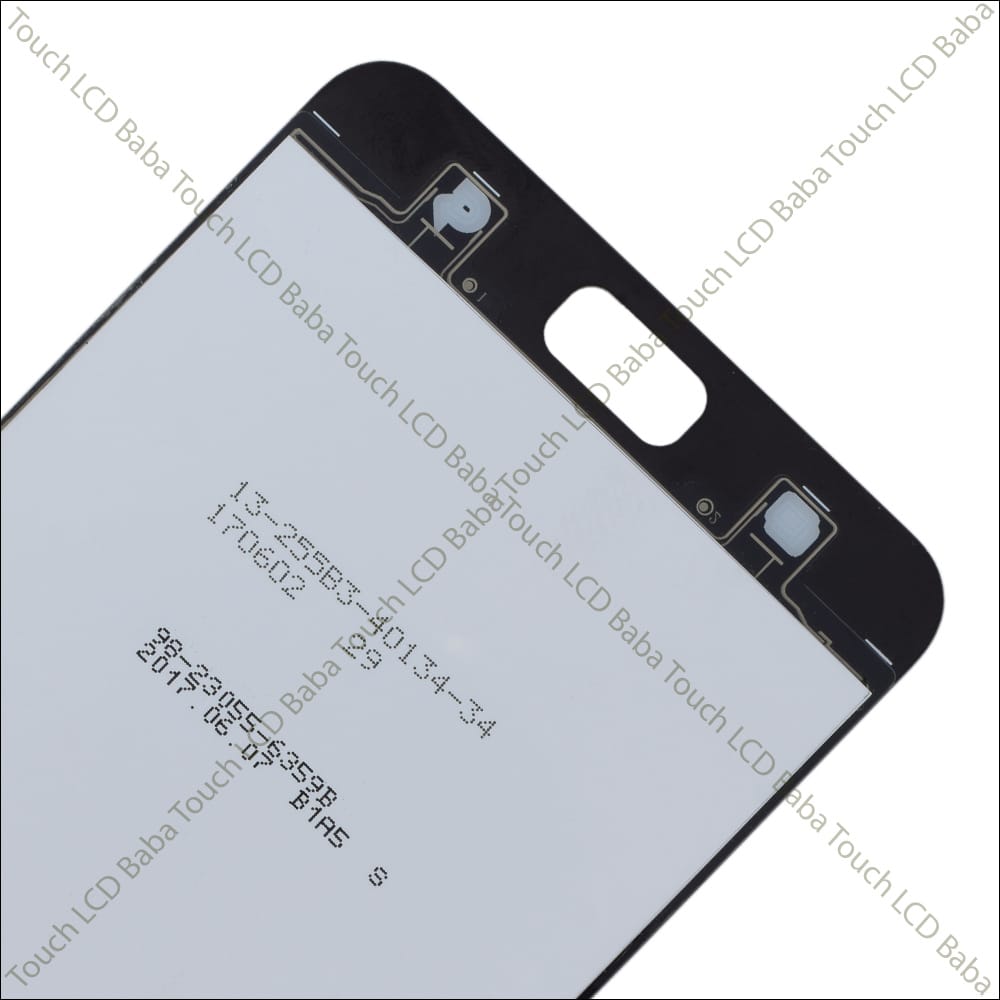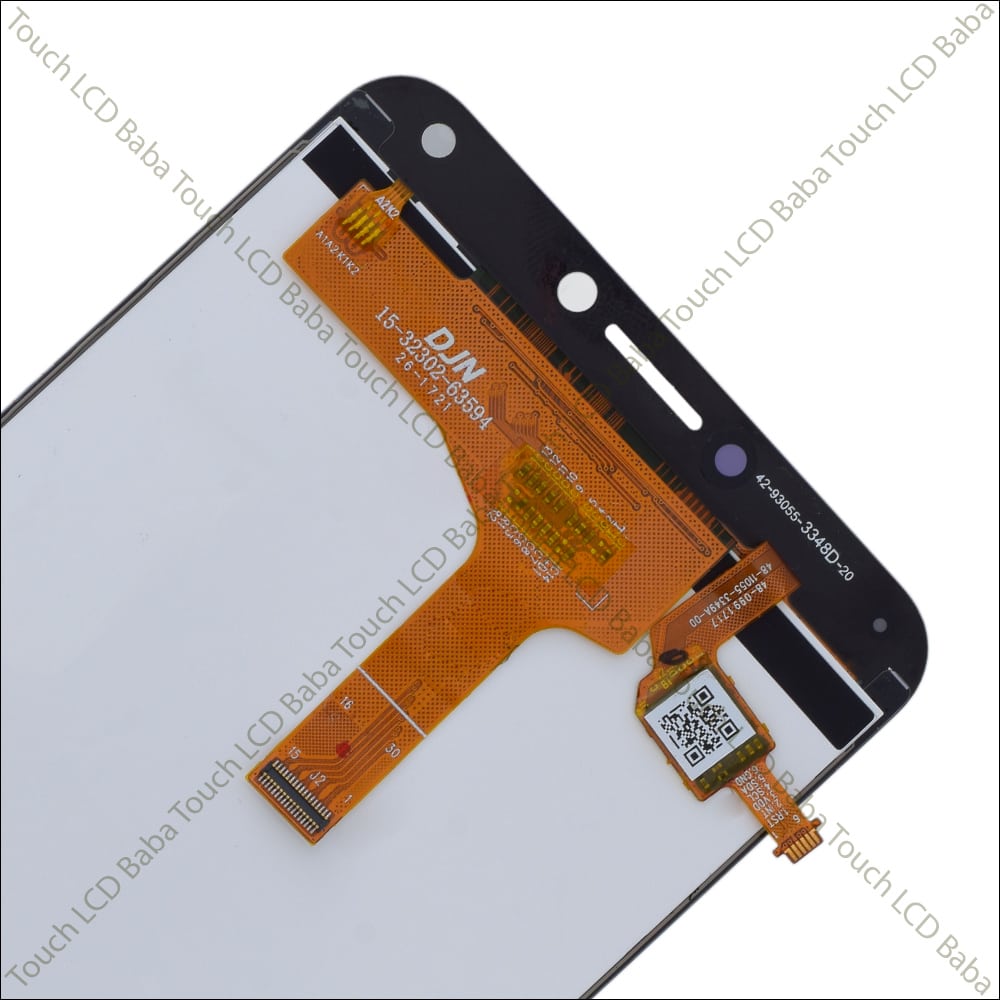 Shipping, Return and Refund Policy
All our products come with 30 days return, refund, and replacement guarantee. To return a product, It should be in the same condition we sent. You can't use or fix the items If you want to return them. For complete details about Shipping, Returns and Warranty, please click here.