If you are having trouble finding a Zenfone 2 Laser 6.0″ display and touch screen combo, Touch LCD Baba can solve the problem in a jiffy. On this page, we offer Asus Zenfone 2 Laser ZE601KL display and touch screen combo useful for replacing a broken display or touch screen glass. The part you see on this page is a complete display unit comprising the display and touch screen glass. If you see the product photos below, you can see two flex cables, one is for the touch screen glass, and another is for the display connection.
The display of Zenfone 2 Laser ZE601KL is not easily available.
The phone was a popular one, but it is hard to find a screen replacement for this model. The availability is limited, and you will not find this screen replacement in the local markets. We stock this model because our customer base is immense due to our online presence.
So if you cannot find the screen of this model locally, you can purchase the display replacement online and then have a technician install the display for you. The installation charges are like Rs 150-200. If you have the phone left alone in the wardrobe for quite some time because of the non-availability of the screen, take it out and repair it. Before you order a screen, always be sure to charge your phone to make sure it is still working.
Should you get only the touch screen glass without the display?
As this model is uncommon, it is not possible to find the touch screen glass without the display. The customers who don't want to spend money on a quality solution often seek the only glass replacement. This is an effort to salvage the display and repair the phone at the minimum price.
As we sell only original spare parts, we don't facilitate the selling of counterfeit materials. That's why we always sell complete assembly comprising the display and touch screen glass both parts. It is exactly how the official service center repairs the broken phones. We don't trust glass replacement as a solution because you'll often end up replacing the touch screen glass several times a year. When you add up the price of repeated glass replacements, that is finally more than buying the original display itself.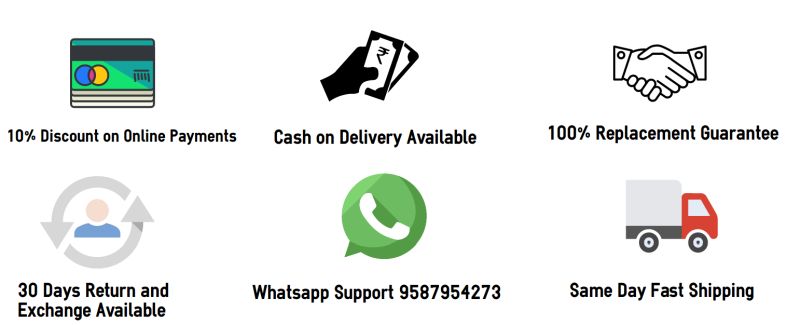 What you buy is always your decision.
The offline marketplaces often sell inferior quality products and use wise marketing tactics to trap the customers. We believe that customers rarely want to buy low-quality products willfully, but cheap deals often influence their buying decision. Customers often think that even if the invested amount goes down the drain while buying the so-called deals, they don't care. They consider buying cheap products as a gamble, and that always results in a loss.
That's why with screen replacements, we don't suggest our customers to lurk for alternative solutions. Because alternative solutions make money for technicians and you pay for a product which is not worth it. Surely, original screens cost a little more, but they are worth it in the long run because of exceptional quality and durability.
Asus Zenfone 2 Laser ZE601KL Display Specifictions
| | |
| --- | --- |
| | This display is 100% original, tested and suitable for Asus Zenfone 2 Laser 6.0″, model number ZE601KL / Z011D. |
| | The Zenfone 2 Laser ZE601Kl display size is 6.0″, the display type is IPS LCD and resolution is 1080 x 1920 pixels. |
| | The touch screen glass comes with Corning Gorilla Glass 4 protection. |
| | The combo offers 100% original colors, brightness and sharpness as before. |
| | We buy our stock from OEM manufacturers who make these screens for the actual company. |
| | We always verify the working condition of the display before shipping to our clients |
| | This combo is suitable for all Variants of Asus Zenfone 2 Laser having a 6.0″ screen. |
| | We back our products with a solid 30 days return, refund and replacement guarantee. |
| | You can easily test the display by connecting it to your phone's motherboard in open condition. |
| | The stock is readily available and shipping within 24 hours after confirmed order. |
| | You can place your order using Cash on Delivery on Online Payments. |
Frequently Asked Questions
Q: How much does it cost to replace a broken Zenfone 2 Laser ZE601KL display in India?
The price of a 100% original Asus Zenfone 2 Laser ZE601KL display replacement is around Rs 2400-2600. If you buy a first copy screen replacement, then the combo costs about Rs 1100-1300 in India. After buying the screen, you can fit it locally with the help of a technician.
Q: I'm confused about the model of this phone. Can you please clarify? 
The Asus Zenfone 2 Laser series has many models, so people often get confused. The display shown on this page is suitable for Asus Zenfone 2 Laser 6.0″ phone. The model number of this phone is ZE601KL and also known as Asus_Z011D, Asus_Z011DD.
To make it clearer, the Zenfone 2 Laser series has 3 different variants. One is 5.0″, another is 5.5," and the part showcased on this page is 6.0″.  Before you place the order, please match the model number with what we have outlined, and if you still have questions, please call us on 9587954273.
Q: I'm worried if the new display doesn't work and I lose my money? 
The feeling of receiving a defective and non-working display is scary, and it doesn't let our customers sleep. Customers have no problem in purchasing the product, but what if the new display is not working?
Please note that each display comes pre-tested for working, and you also get your chance to test the display. After receiving the package, you can connect the new display to your phone's motherboard and take a trial run.
Please don't paste the display and remove the screen guard or seals.  Just keep the display in an unused condition and testing a display doesn't cause any harm to it. You will always find that the display works perfectly, and in case of any problems, we have a 30 days return, refund, and replacement policy. So you don't need to worry and your money is always safe with us.
Q: How much is the reasonable charge for installing the display?
To replace a broken display of Zenfone 2 Laser 6.0″ phone, any amount between Rs 150-250 is within the reasonable limits. Before you buy a screen replacement, consult with a technician who will fix the display for you and then place the order with us.
Q: Do I need to fix the display permanently to test it?
You don't need to fix the display to test it, and most customers have this misconception in their mind. Customers often think that it is not possible to test drive the display without fitting it, but you can easily test the display in open condition, without installing it permanently.
To test the new display, just connect the flex cables of the display/touch screen to your phone and take a trial. When you are satisfied that everything is working as desired, you can proceed for the final pasting of the display. It is exactly how the technician tests the screen and fixes them on the phones.
Q: What is the difference between your display and the display fitted on my phone?
There is absolutely no difference between what they fit on your phone and what we sell. Both screens come from the same OEM manufacturer, and everything stays the same as before. The display quality will not degrade after the replacement. The quality degradation problem often comes because of third-party manufactured duplicate screens, and we sell only 100% original spare parts.
Shipping, Return and Refund Policy
All the products supplied by us come with 30 days return, refund, and replacement guarantee. To return a product, It should be in the same condition as we sent. You can't use or fix the items If you want to return. For complete details about Shipping and Returns, please click here.