Do you need to know about the Zenfone 6Z display price? If yes, then welcome to Touch LCD Baba. We offer the Asus Zenfone 6z display and touch screen combo on this page, which you can use to replace a broken front glass or display. The part you see here is a Zenfone 6z combo, which means that the display and touch screen digitizer glass are closely combined.
Please note that Asus Zenfone 6Z is a flagship phone, and its display replacement is expensive. If you want to purchase a 100% original display and touchscreen glass for this phone, you'll need to invest a substantial amount in restoring the working condition of your phone. After replacing the display, you can use your phone without any issues.
Asus Zenfone 6z Display Specifications
| | |
| --- | --- |
| | This combo is 100% original, tested, and suitable for Asus Zenfone 6Z, model ZS630KL. |
| | The Asus Zenfone 6z display size is 6.4″, the display type is IPS LCD, and the resolution is FHD+ with 2340 x 1080 pixels. |
| | It is a complete unit of display and touch screen combined. |
| | We test each Asus Zenfone 6Z combo for flawless working before dispatch. |
| | The main touchscreen glass is protected by Corning Gorilla Glass 6 protection. |
| | It comes with a full replacement warranty for manufacturing defects. |
| | The stock is readily available, and the turnaround time is very fast. |
| | You can order the product using Cash on Delivery or Online Payments. |
| | We back our products with a 30-day money-back guarantee for any defects. |
| | This display is suitable for all variants of the Asus Zenfone 6z. |
Are you dealing with a broken Asus Zenfone 6z Display?
If you accidentally dropped your Zenfone 6z and its front glass broke, now you are looking for solutions to replace the broken part. The display and touch screen glass are merged, and you can't replace them individually. For this reason, you will need to replace the complete Zenfone 6z Combo to overcome a broken display issue. Combo means a whole unit of display and touch screen, as shown here.
Many customers want to replace only the touch screen digitizer glass or the inner display, but that is not the best solution. You are unknowingly making a huge quality compromise as glass replacement means opting for an inferior-quality solution. If you visit the official service center or anyone doing quality screen replacement, they will always replace the complete combo. That is because full combo replacement is the only way to ensure 100% quality with no compromise. All the workarounds as replacing only the glass will waste your money on short-term solutions.
When the company makes the phone, they combine the display and touch screen glass for a flawless display experience. It is how quality screens get manufactured these days. Customers looking for cheap solutions buy poor-quality products and get duplicate parts. It is the reason why we strongly advise against cheap solutions, as they always come with headaches. If you want to retain 100% quality of your phone, always go for the Original Asus Zenfone 6Z Combo because It is the fastest and easiest way of replacing a broken screen. The best thing about combo replacement is its quality, which is precisely why a customer buys a phone. If you still have questions about the Asus Zenfone 6z screen replacement, please call us at 9587954273.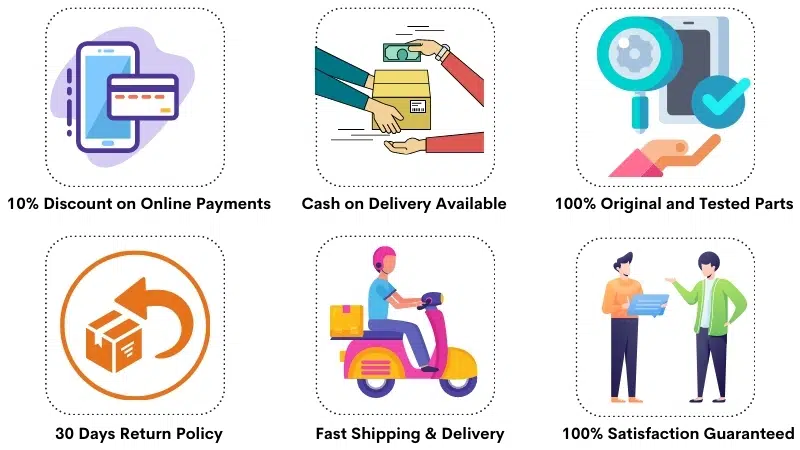 Frequently Asked Questions
Q: How much does it cost to replace a broken Zenfone 6z display in India?
The price of a 100% original Asus Zenfone 6z display replacement is Rs 4800-5000. If you buy a first copy screen replacement, the ZS630KL combo costs about Rs 1800-2000 in India. You may have to pay additional repair charges to a mechanic on top of the display's price.
Q: What are the benefits of buying an original 6z display?
If you purchase an original display for your phone, you get these primary benefits which are always absent from duplicate products :
You get 100% full brightness and sharp vivid colors.
The touchscreen glass comes with Corning Gorilla Glass 6 protection.
The original display keeps your battery in good shape, while a duplicate display badly drains the battery.
You will not face overheating motherboard issues which are common with duplicate products.
All in all, an original display replacement always offers full value for your investment, and that's why customers love original products.
Q: What is the main difference between a first copy and an original display?
The word first copy means a duplicate display, and you can't expect the same quality. When you replace the original display with a first copy, the experience of using the phone will completely change. The color reproduction of the first copy display is different and dull quality. The brightness can be quite yellowish, and you may get disappointed. It is like spoiling a flagship phone with a poor-quality display replacement.
Apart from the display quality, the images you captured earlier will come out in a different color, and future pictures you take from the camera will not be as vibrant as they used to be. The price difference will translate into quality differences. We don't suggest that you buy the first copy for the sake of saving some money. If you are short on budget, wait for some time, but get the original combo when ready.
Q: How can I replace only the touchscreen glass without changing the display? 
Our customers love to explore the possibilities of replacing only glass without buying a new display. Customers feel like they can get the same quality for a lesser price, which is why they explore the only glass replacement option. Glass replacement is undoubtedly possible without replacing the inner display, but the quality degrades greatly. The glass replacement process is completely manual, and mechanics do the glass replacement in a dusty environment. The process is risky, and the biggest risk is, damaging the display while decoupling the display combo from the frame. In 50% of the cases, the display gets damaged when the technician tries to decouple the display from the frame.
If they successfully take out the display, the display breaks when the mechanic removes the glass from the display. It simply means that only a handful of cases are successful, and it is truly a complex solution to the problem. If the display is broken during the glass replacement process, the risk is always on the customer's side, and mechanics take no responsibility.
The successful cases will also have flaws in the display, like permanent dust particles inside the display, white spots, yellow spots, and a few dead pixels. You can use the phone, but you will never love your phone again. On the other hand, combo replacement guarantees 100% identical quality, and that's why the official service center prefers it.
Q: What if I buy the original Asus 6Z display from you, and it gets damaged in transit?
Our packages are marked as fragile by us, and transporters take extra care of our parcels. Still, we pay them for insurance, and any in-transit damage is replaced for free by Touch LCD Baba. So you don't need to worry about the damage. After receiving the shipment, you can always record an unboxing video, and if you find anything damaged, please share the video with us, and we'll provide a free replacement.
Q: The broken display is still working perfectly. Can I continue using it?
It's your choice, and many customers don't replace the combo immediately. Sometimes customers are short on budget and want to wait for some time until the combo stops working completely. So It is perfectly alright if you continue using it for some time, and you can use this time to research various display replacement options.
If the display is severely damaged and glass patches are coming out, you should consider replacing it immediately. A broken display can hurt your hands, fingers, and ears when you take a phone call. It also looks embarrassing when you take a broken phone from your pocket.
Q: What If I receive the product and it doesn't work on my phone?
It is improbable that a product supplied by us is not working. That is because we spend a lot of time testing the quality and verifying the working condition of the product manually. If we send off something from our warehouse, It is bound to work, and we are very confident about this.
Still, if you face any unavoidable circumstances, we back our products with 30 days replacement and return guarantee. If you encounter any problems, call us, and we'll be delighted to assist you further and even arrange a reverse pickup for you.
Q: What about the Gorilla Glass protection on the new display?
The Asus Zenfone 6z combo we supply comes with Corning® Gorilla® Glass 6 protection. All the touch screen gestures work as they used to without any issues with the touch digitizer response time. We are committed to supplying quality products to our customers. On the other hand, If you buy a first-copy display, It never comes with gorilla glass protection.
Q: I feel that buying an Asus Zenfone 6z display online is risky. How can you reassure me?
It is not true that buying the Asus Zenfone 6z display online is risky. In local markets, no one pays attention to the quality as everything is fully geared towards low prices. In the online segment, the customer base is huge, and we pay 100% attention to every aspect before sending the display to the customer. The best thing about buying from Touch LCD Baba is getting 100% pure original parts, and we guarantee that. This is why we proudly offer a 30-day money-back guarantee.
It is also true that there are many shady websites and online sellers who sell first-copy products and market them as originals. Still, you can easily identify such sellers as they always offer low prices because you can never get a quality product for low prices.
Q: Is it possible to test the display before permanently fixing it?
Of course! When you get the new Zenfone 6z combo, don't paste it immediately, as this is not how it works. Just open your phone's back panel, and don't even decouple the old broken display just yet. All you need to do is, take off the broken display's connection from the motherboard and connect the new display's flex cable. That's it.
Mechanics often mislead customers by saying that It is impossible to test the display without fixing it, but It can be done very easily. You must take a trial before fixing the display permanently on your phone. When the phone is in open condition, connect the display temporarily, and turn on the phone. You can hold the new display in your hands and take a short trial. If everything works perfectly, then you can go for the final fitting.
Asus Zenfone 6Z Display Photos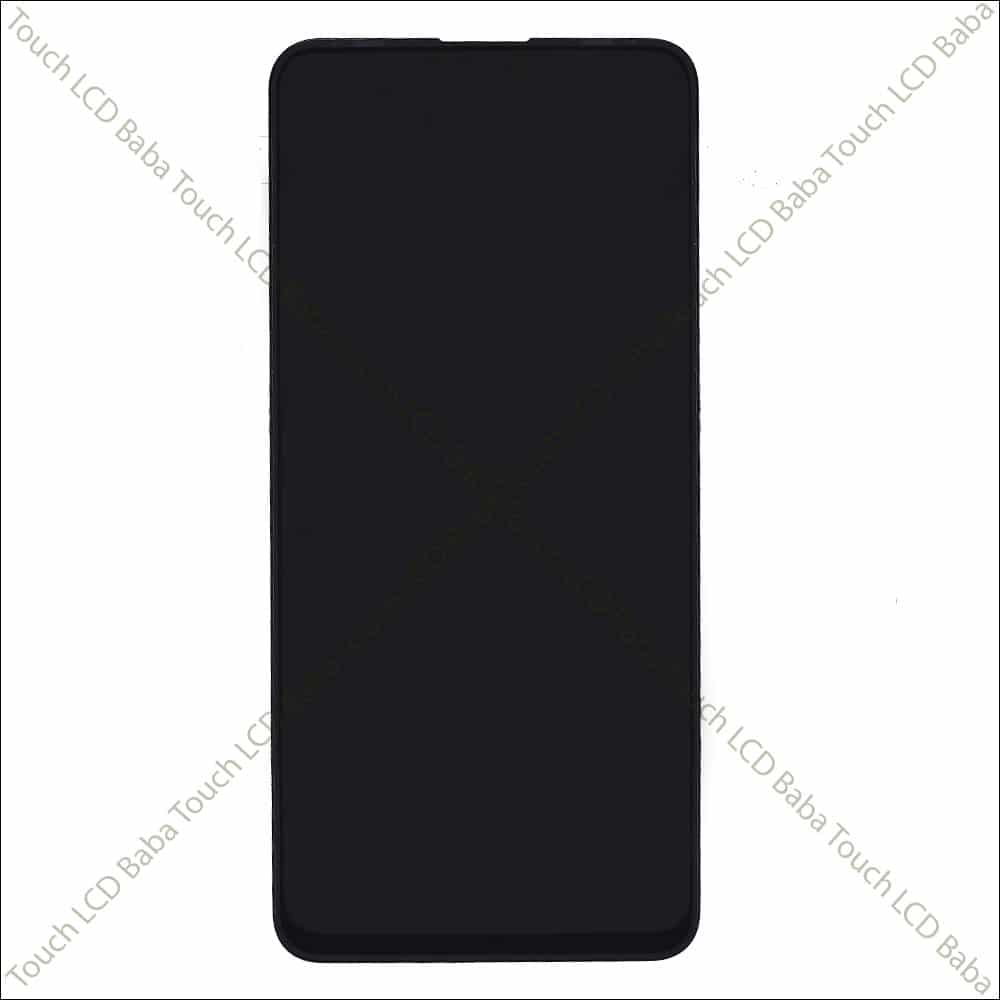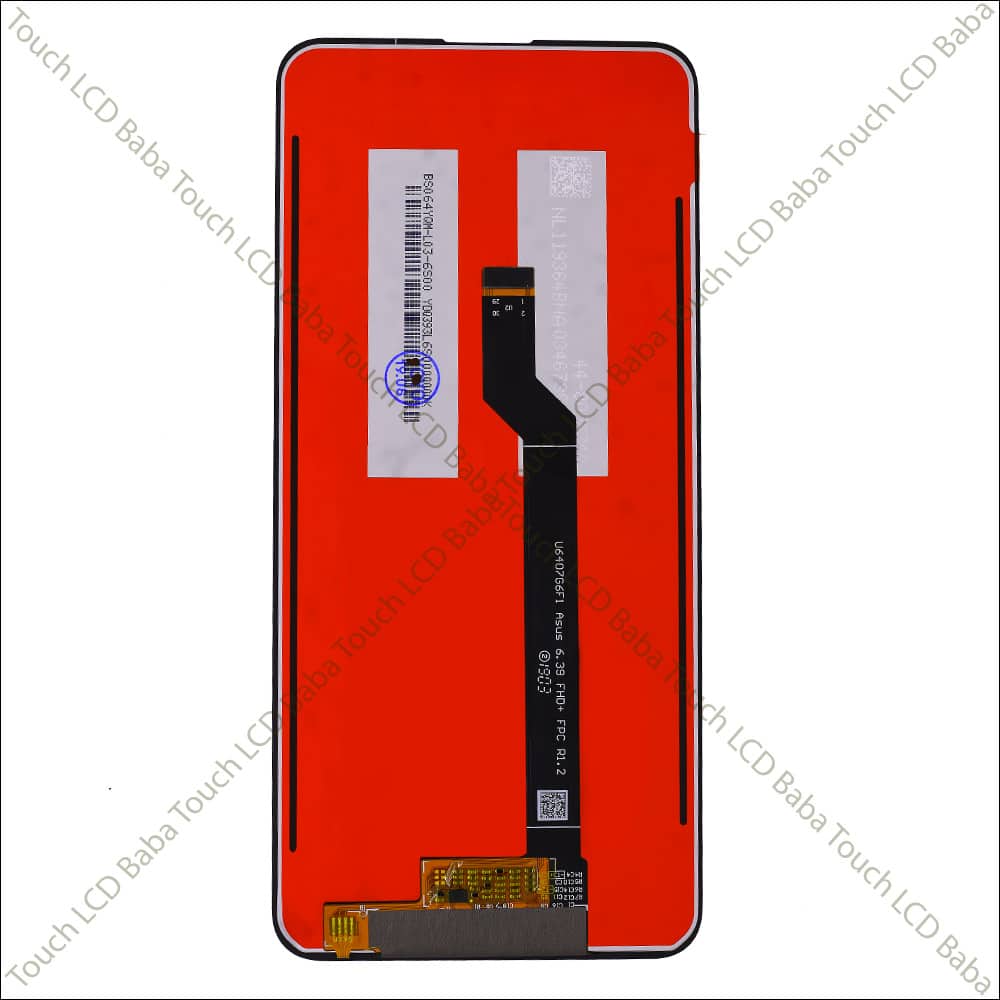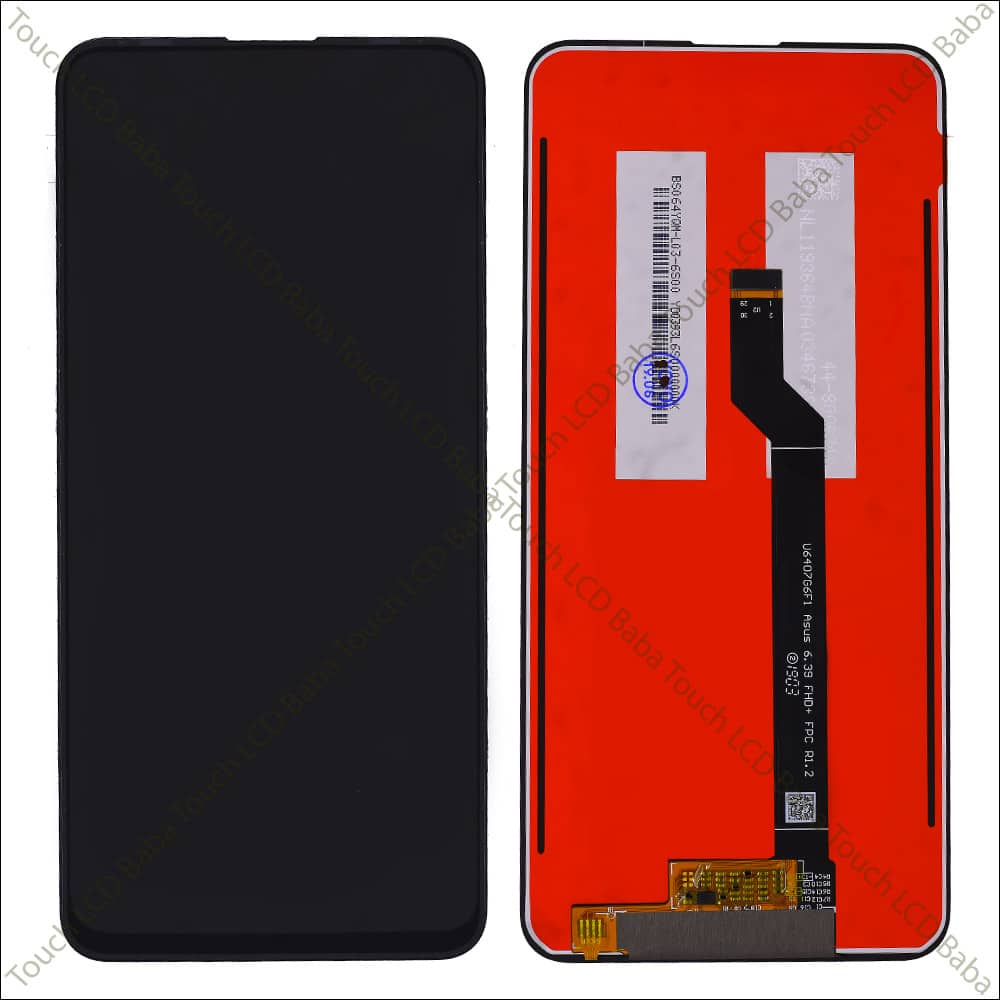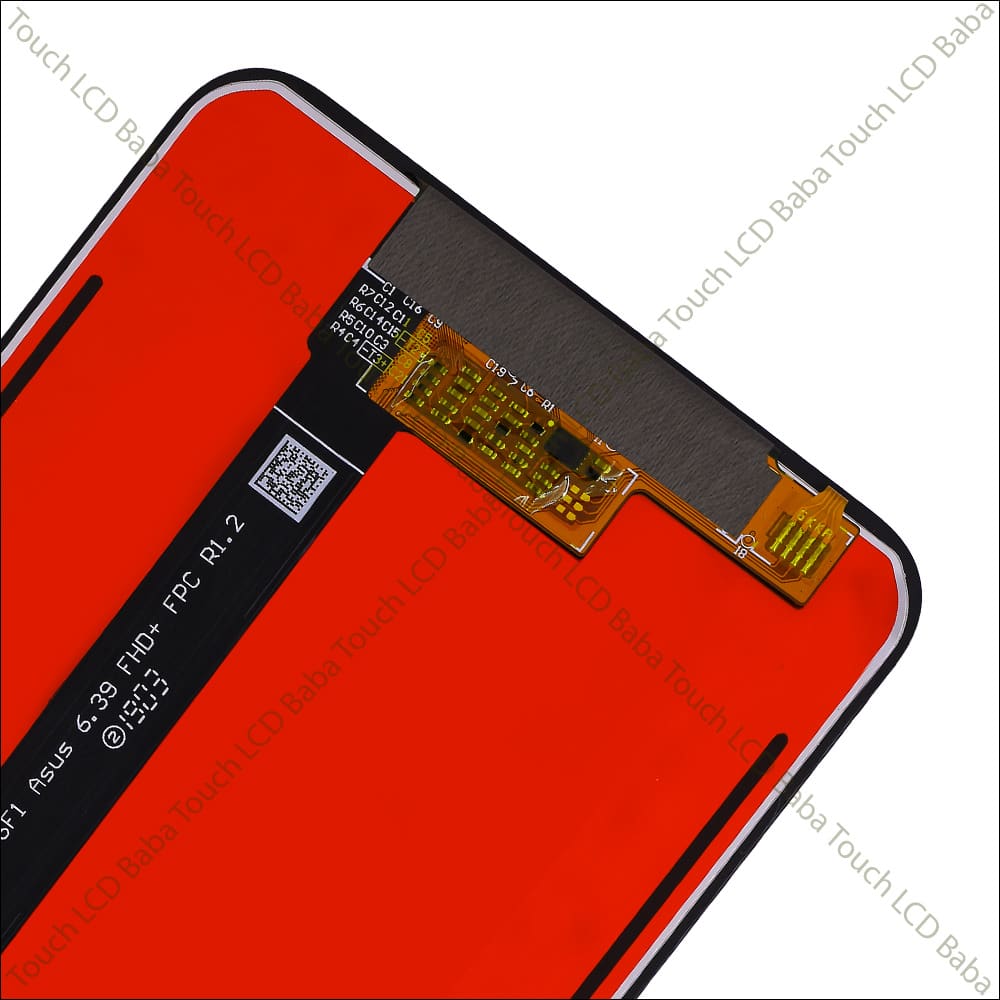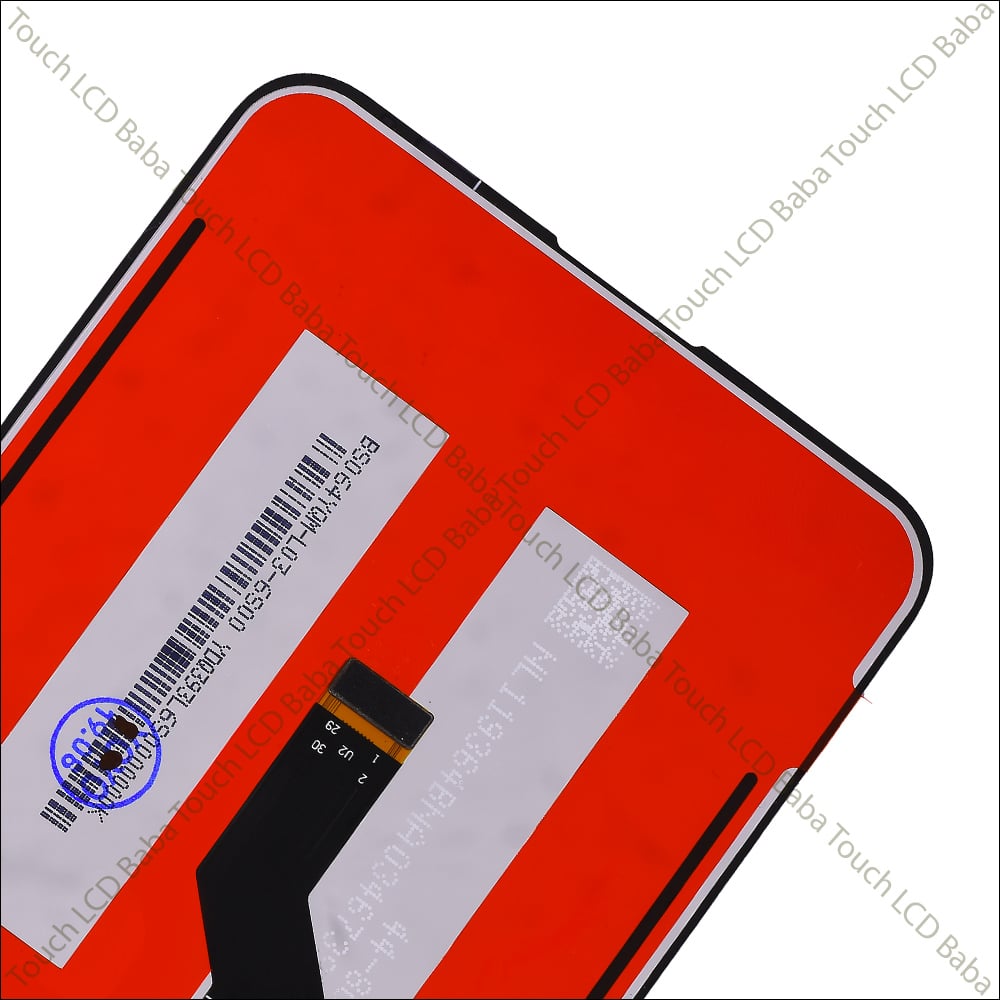 Shipping, Return and Refund Policy
All our products come with 30 days return, refund, and replacement guarantee. To return a product, It should be in the same condition as we sent. You can't use or fix the new Asus 6z display if you want to return it. For complete details about Shipping, Returns and Warranty, please click here.