It's ridiculously disheartening to see the display of your Smartphone crack. It hurts when it's your BlackBerry Evolve, on which you have spent more than 20000 rupees. Giving it for repair in the Authorized BlackBerry store will be another hit to your pocket. It is where LCD Baba comes in place, the savior. We provide you with 100% original and genuine LCD screen and digitizer touch screen replacement at the lowest prices. We are saving your pocket and your phone at Touch LCD Baba. The model number of Blackberry Evolve is BBG100-1.
The BlackBerry Evolve took the market by storm when it was first launched. It has 5.99 inches display with a crystal clear resolution of 1018×2160 pixels and an 18:9 aspect ratio. It is considered one of BlackBerry's best mobiles in a very long time and still is loved by many.
We are all human, and it's in our nature to scratch, drop, or break things. So when you have gotten yourself in such a situation, do not panic or worry since we are here for you—providing you with the most excellent replacement of BlackBerry Evolve display and touch screen in a combo.
The market is flooded with people that offer you the lowest prices for your Smartphone display replacement. However, you might end up with a fake/ first copy replacement for your BlackBerry Evolve if you are not precautious enough. These cheap replacements might appeal at first, but trust me, they are hazardous for your phone and bring the quality down to levels. You do not want that.
It is simply the reason we provide you with the most authentic stuff at the most genuine prices because the original cannot be replaced with alternatives, and we stick to this motto. Therefore, if you really want to bring back the magnificence of your BlackBerry Evolve, you should definitely get our services. Your phone deserves the best, and who better than LCD Baba.
How do we test Blackberry Evolve Display Before Shipping
It is essential to test the new Blackberry Evolve display; otherwise, our customers might receive a defective product that might not work satisfactorily. For this reason, we test each combo with the same Blackberry Evolve phone as our client is using. This method is 100% foolproof and leaves no room for any error. Please watch the video and let us know if you've any questions or concerns.
Why is it needful to replace the complete combo?
Many of the customers with a broken screen have this question: Why do they need to replace the complete combo of display and touch screen glass? They think replacing the broken glass should not be a big issue and a pretty simple and easy task. As easy as it sounds to you, it plainly is not. It is much more than just a screen, and many things are to be taken into consideration.
Practically, the touch screen glass is a complicated section of mechanism and any device's center attraction today. The touch screen glass and display are mostly glued together, making it super difficult to separate without harming the other piece. Even if one successfully does it, the quality will never be the same as before, making no sense with a phone like BlackBerry Evolve with a smooth display. 
The separation of touch screen glass and display is very complicated, and it might end up damaging one part or the other. Sometimes, you end up with both getting spoiled. It is the reason that we advise combo replacement of the BlackBerry Evolve.
Why local mechanics prefer or recommend glass replacement only?
They recommend you with just glass replacement because it is beneficial for them rather than you. It is a growing business, which is much more profitable than you can imagine. The only glass replacement market runs its million-dollar industry on your money, providing you with nothing but short-term benefits.
A local mechanic earns quick cash through this process, and it causes him no harm; instead, your phone's quality is at stake. It might seem like a great deal at first when you replace the glass, but you can see the declining quality of your almost 19000 rupees' phone, and it is definitely not worth it. Not only the quality, but the overall functionality is also harnessed. 
Local mechanic gives no guarantee of the glass, so consider your money wasted if he damages the screen and glass during this process. Is it a risk worth taking for a BlackBerry Evolve? To sum it up, only glass replacement is a complete gamble, and you are literally putting your phone at risk. You are just benefiting the mechanic, and that's that.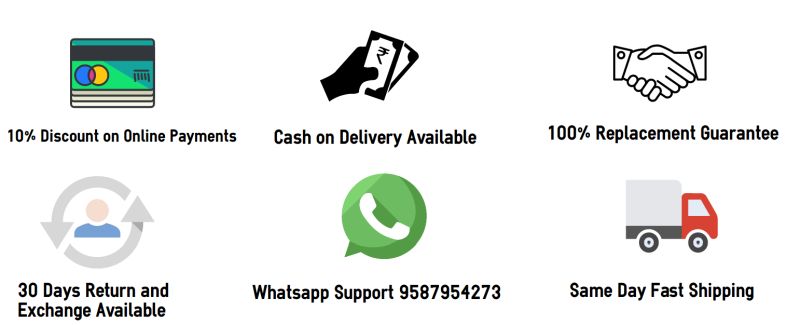 What options can one consider to fix the broken display of a BlackBerry Evolve?
A) Blackberry's Official Service Center
The first idea that comes to anyone's head is the service center. You can go with your broken BlackBerry Evolve and get it fixed by the company. Is it as simple as it seems? Absolutely not. The advised combo is rarely available, and you have to wait for days and weeks for it to arrive. The high prices are no secret as well. Companies charge thousands of rupees for minimum work; imagine giving them a broken screen to fix. It is also frustrating that most of these service centers are in big cities and not usually in small towns, which adds more work for you to find a service center.
B) Local market repairs
Readily available, but risky. Local mobile repair shops are everywhere, but their quality is inferior compared to your BlackBerry Evolve. Their products are not original and just a firsthand copy. These copies usually have a 40% similarity with the original product. After spending the right amount of your money on a BlackBerry Evolve, it would be a disaster to get a display replacement from a local shop with no authenticity.
C) Purchasing the combo online and getting a technician to install it
Considerably the best option you could go for with a screen damage problem. However, be very careful as the internet is also filled with cheap copies. Remember to buy a genuine BlackBerry Evolve display and touch screen combo. It will cost you more comparatively, but the quality is well assured.
Book an appointment with a technician as you order the BlackBerry Evolve display and touch screen combo. Make sure he is an expert and has experience with installing premium quality products.
We, at LCD Baba, make sure to provide you with the most authentic products for your BlackBerry Evolve and all the combos you are looking for. We'll make sure it is worth the amount you spend on it.
Blackberry Evolve Display Specifications
| | |
| --- | --- |
| | This display is 100% original, brand new and suitable for Blackberry Evolve, model number BBG100-1. |
| | Blackberry Evolve display size is 5.99″, the display type is IPS LCD and resolution is FHD+ with a resolution of 1080 x 2160 pixels. |
| | The product demonstrated on this page is a complete display assembly for Blackberry Evolve. |
| | It is a complete unit of display and touch screen glass fused into one. |
| | We supply 100% original display, exactly the same as assembled in a brand new phone. |
| | The new Blackberry Evolve display offers the same colors, quality and brightness. |
| | We always test the new display for 100% flawless working and then dispatch to the customers. |
| | We back our products with a 30 days replacement and return guarantee. |
| | You can place an order even if you are in a small town or a remote area. |
| | The Blackberry Evolve displays are readily available in stock. |
| | We also offer Cash on Delivery services all over India. |
Frequently Asked Questions
Q: How much does it cost to replace BlackBerry Evolve display combo?
The price of a 100% original BlackBerry Evolve display replacement is around Rs 4500-5000. If you want to purchase a duplicate display for this model, you'll not be able to find one in the local markets.
Q: Why is the first copy of the BlackBerry Evolve display and touch screen glass combo so low-priced?
It all comes down to quality. The higher price is equivalent to higher quality and vice versa. The first copies are cheap because they are not the High Definition screens that come with mobile phones. Most copies are made out of TFT material and are budget-friendly for the seller but a slope down for the customer. The color, brightness, and overall display level come down a notch.
BlackBerry Evolve is a premium ranged phone that costs a reasonable amount. Many people prefer to buy it in installments. When the extra costs come into the picture, they decide to take the cheaper road to save money and adjust to the low-quality first copies.
You will notice that they often advertise these first copy products as OG or authentic. It is to trick the customer into buying that product and not search for other alternatives. What has the most demand sells the most. The need for low priced first copies is so high that the markets are swamped with these.
Q: Can only the glass be replaced without replacing the whole combo?
Possible, but we wouldn't suggest it. It is clear that you want to save some cash here, but trust us that you will have to pay much more than you expect and that too at regular intervals in the long term. Only glass replacements are rarely successful, and they degrade the quality as well. The glass will be new, but the screen will be old. This will have many issues like issues with brightness and contrast and saturation and sharpness. You can also find dust inside and sometimes even spots inside the screen.  
Q: Why is it difficult to find the display screen of BlackBerry Evolve?
It all depends on demand and supply. The need for cheap first copies is high, making the shopkeepers stock these products in place of genuine quality products. Besides that, the original display for a BlackBerry Evolve is quite expensive, and therefore the shopkeepers tend not to buy it.
Q: Is it possible to get a new display at no cost under warranty from the official service center?
Unfortunately, no. The center will dispute the claim of a broken display. If your phone came with the one-time free screen replacement offer and is still applicable under it, then you might have away. Alternatively, if you have any insurance claim for your phone, that might help too.
Q: Is the glass installation of BlackBerry Evolve at home recommended?
 If you are not a trained technician/professional, then you shouldn't. It is not sensible to install display glass at home. The reasons are :
It is a fragile kind of machinery, and one wrong step can cause a lot of damage.

It can lead to you losing your money because of this.
Therefore, it is always advised that you appoint a technician for this work. He would charge around 300 bucks.
Q: What if the display that I brought from LCD Baba does not work on my BlackBerry Evolve?
You do not have to take any stress regarding that. We make sure to test every detail of the BlackBerry Evolve display glass before sending it your way and leaving no chances for mistakes. Sometimes even if something goes wrong for you, we have a 30 days replacement and return guarantee.
For this option, the product has to be returned in the original condition. The product should not be used or attached to your mobile phone. We would not be able to replace or refund your money if the product has been used. Avoid fitted and used products as they do not come under our return and refund policies. Be careful, and do not peel off the protective film before testing the product.
Q: How can we be sure that LCD Baba's screen supply is working?
At LCD Baba, we make quality our top priority, and we do not compromise on that. We go for strict testing procedures and make sure that the product and the screen work perfectly well. To make the results even more concrete, we use the motherboard of the real BlackBerry Evolve. We use an original BlackBerry Evolve while testing and examine the screen and other features through this. This method of testing is universally tried and tested and is widely popular.
As you know, we are using a real phone to test our product, making our products extremely beneficial for our customers. It fills us with immense pride, and now that we have achieved the place to say it without hesitation, that screen supplied by LCD Baba would always work great.
Blackberry Evolve Display Photos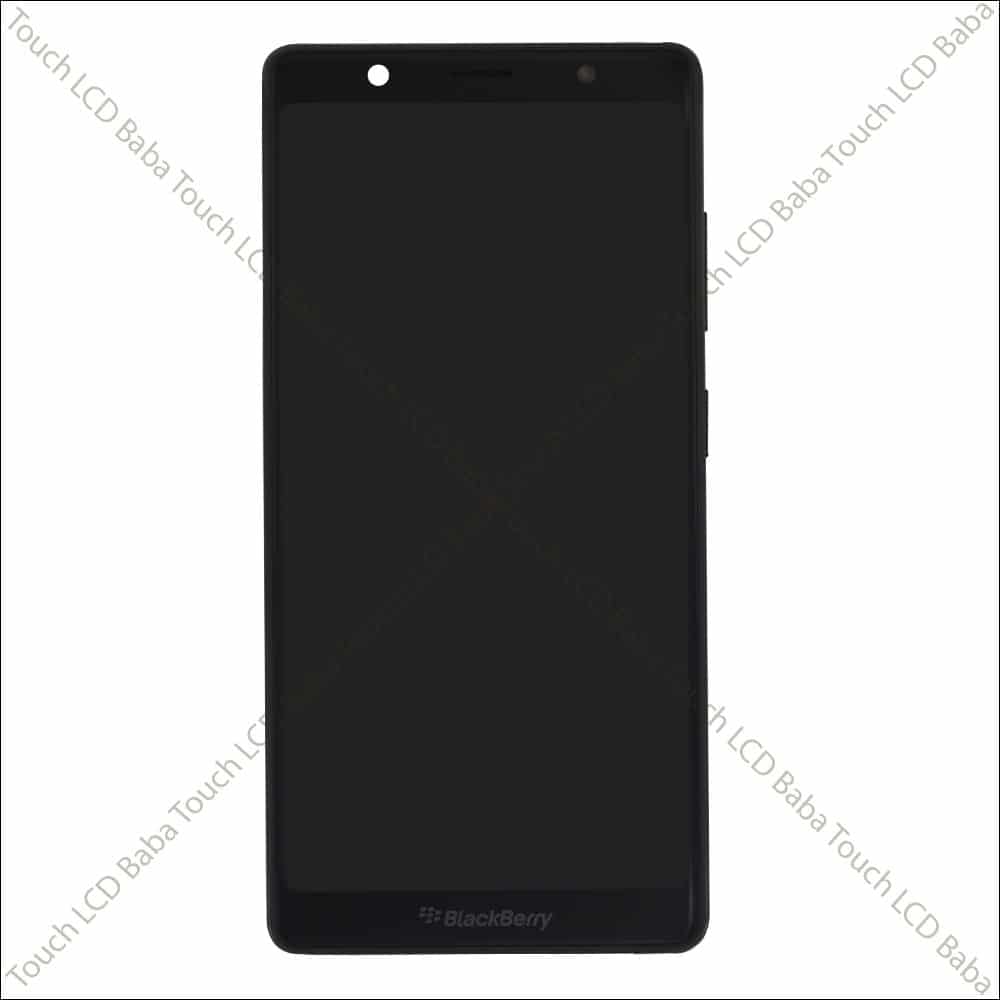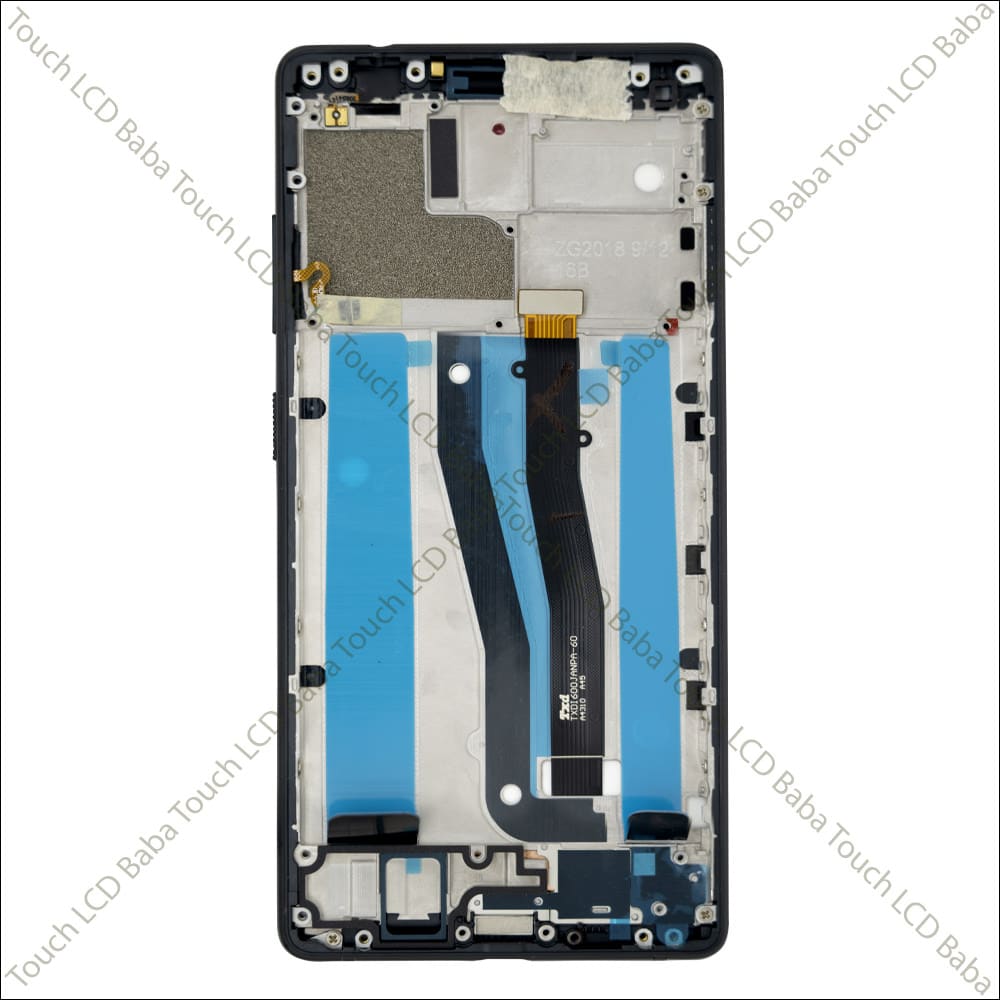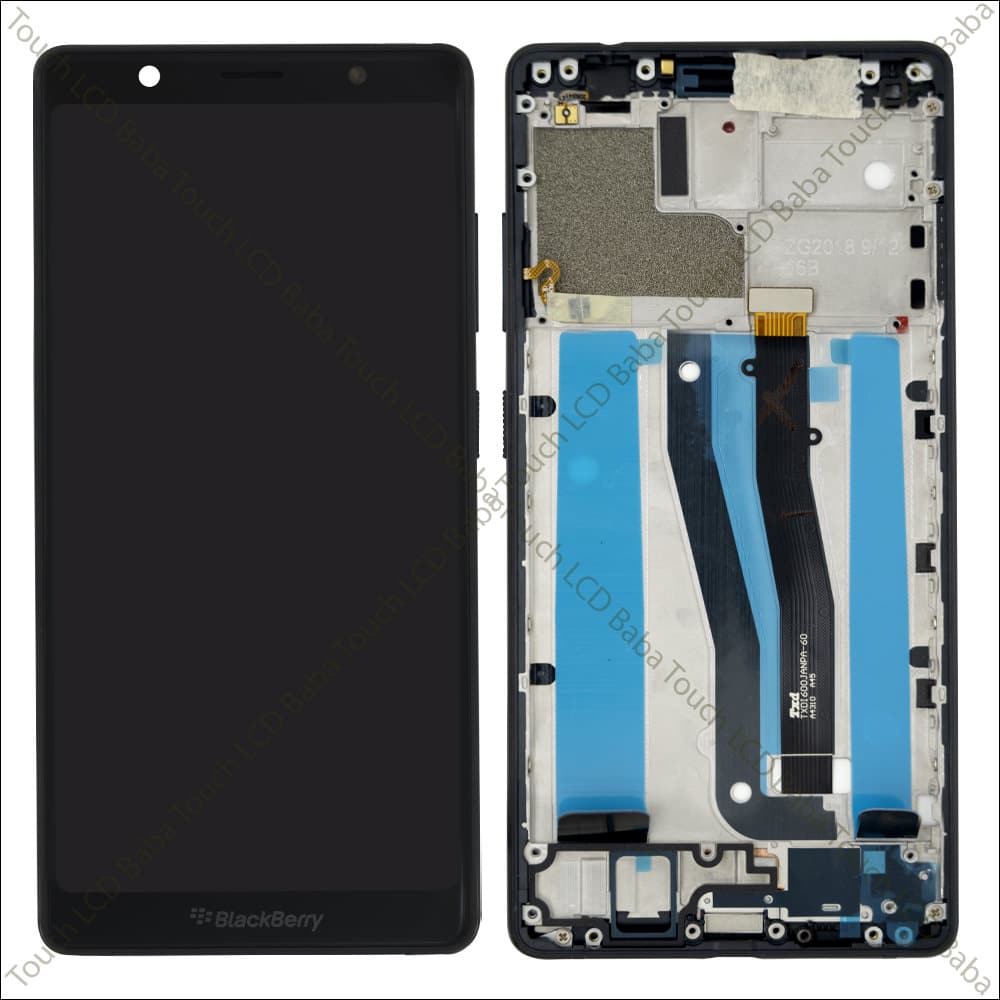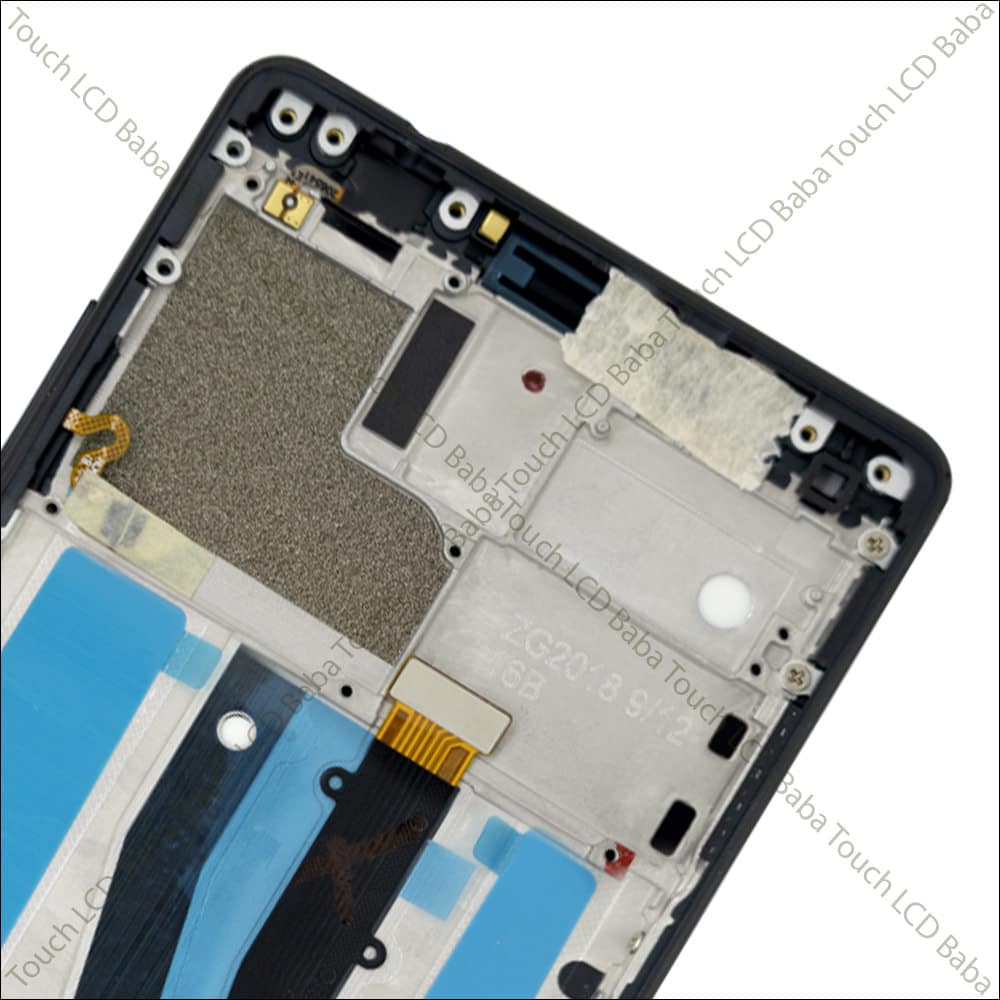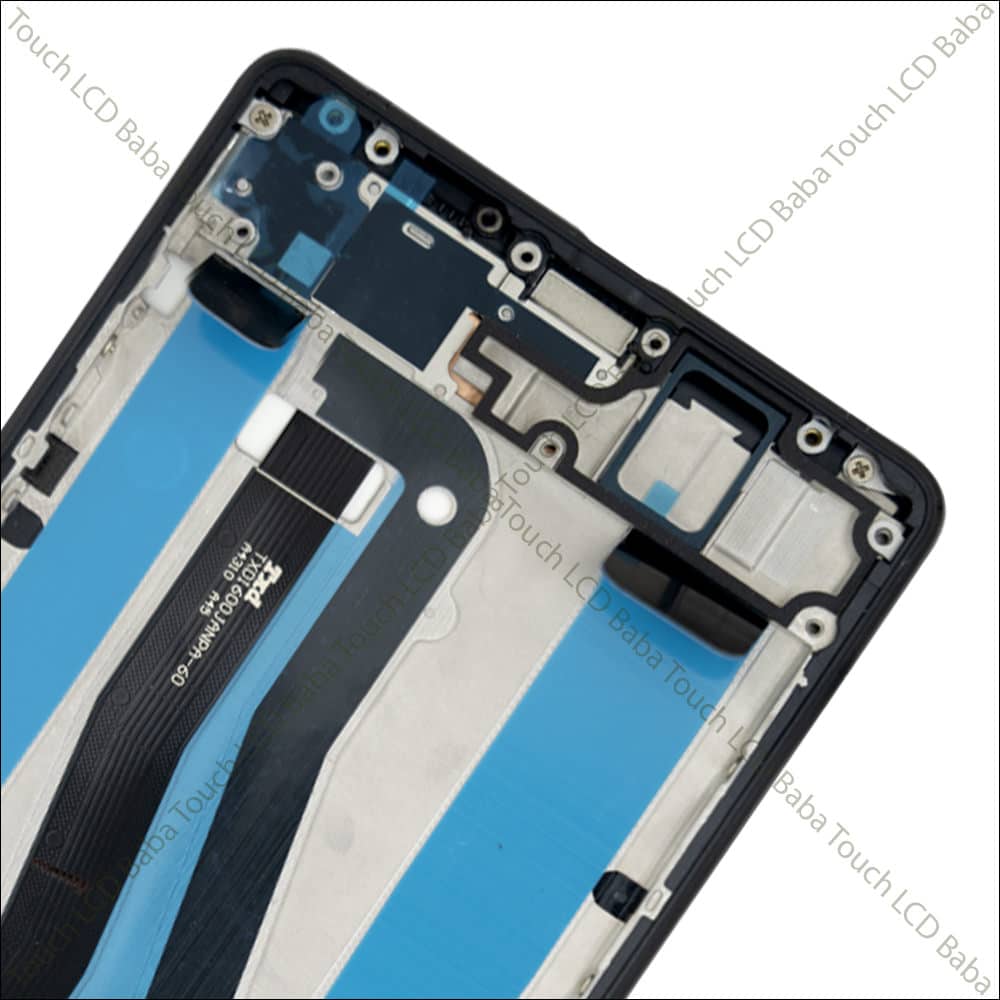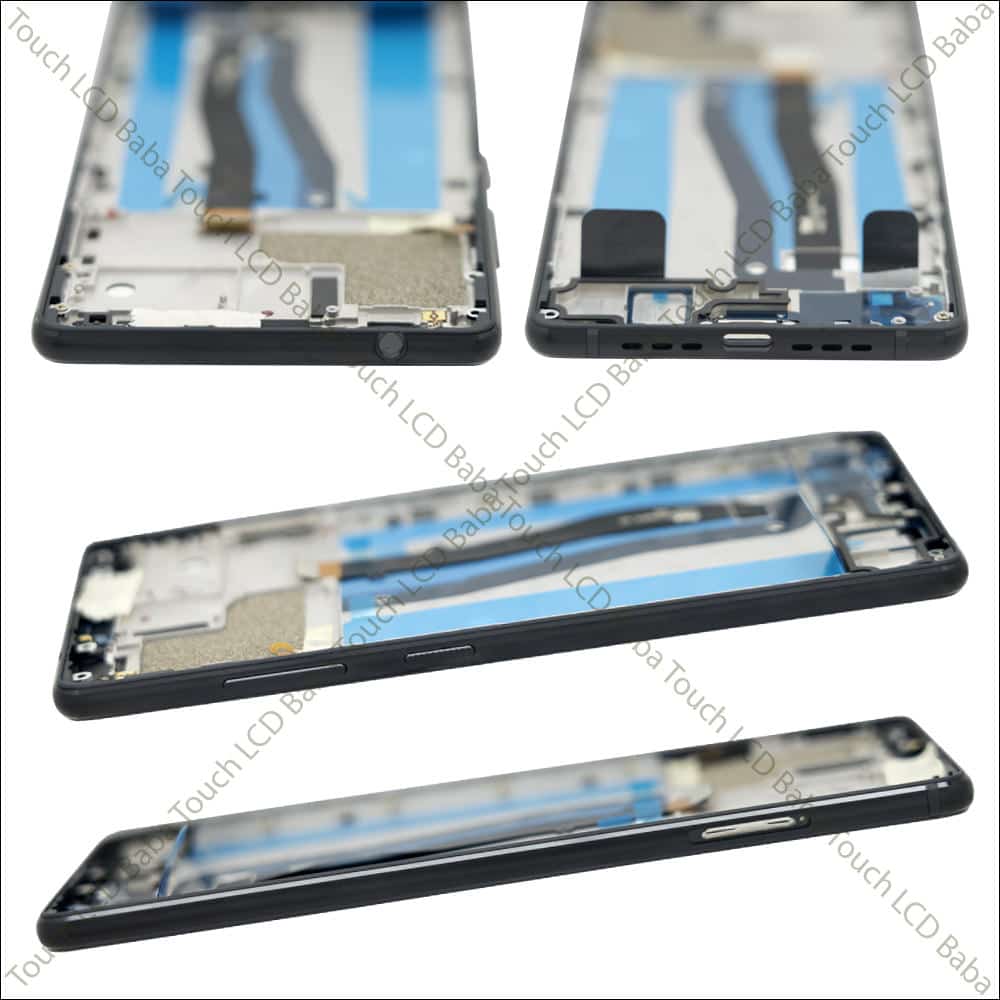 Shipping, Return and Refund Policy
We test each combo for 100% perfect working before shipping it to the customer. We always ensure that every piece is 100% original, tested, and working without any flaws. Still, our products come with 30 days return, refund, and replacement guarantee. To return a product, It should be in the same condition as we sent. You can't use or fix the items If you want to return. For complete details about Shipping and Returns, please click here.