A broken Infinix Note 12 display needs a replacement, and when you damage an AMOLED display, finding the original display becomes a considerable problem. If you take your broken display to the local market for repairs, you'll only find duplicate IPS/TFT quality screens, which are cheap but not equal to the original AMOLED display's quality. Customers who don't want to degrade their phone's display quality don't buy local screens because they are fully aware of the future consequences and quality issues.
The Infinix Note 12 phone offers mesmerizing display quality, and the whole credit goes to its AMOLED display panel. If you want to use your phone without facing issues, you should never buy local screen replacements which are not AMOLED but low-quality TFT screens assembled into budget phones. Touch LCD Baba offers 100% original display replacements for Infinix Note 12, the same as you get with a brand-new phone. You can retain 100% original display quality without compromising a bit of it. Please read the complete information on this page to make an informed decision.
What is the meaning of the Infinix Note 12 display combo?
The display combo combines the display and touchscreen glass. The Infinix Note 12 display combo means you'll get a complete display unit of both parts. A display combo resolves all the display and touchscreen issues. Even if only the glass or the display has cracked, you must replace the complete display unit. If only the display or the glass has cracked, the display combo can easily resolve both issues.
Please note that the front layer of glass is combined with the inner display using LOCA glue. It would be best never to replace only the glass or display because those tactics are not recommended. If you replace individual parts of the display, the outcome will be a refurbished display that will never work like the original one. Therefore, always buy the original AMOLED display, retain 100% display quality, and maintain the integrity of your phone.
Isn't replacing only the broken glass and reusing the display possible?
If you're leaning towards glass replacement, you should know all the details before proceeding. Glass replacement is a service offered by local technicians, and they claim to replace only the glass and reuse the same display to resolve the problem. It is possible to replace only the glass, but that is more like repairing the existing display. It is the same like you can repair torn shoes, but they will not look like brand-new ones. The same rule applies here; glass replacement will get you a refurbished display. You should surely know these facts about glass replacement :
Glass replacement is a form of repair based on duplicate spare parts.
The original Gorilla Glass 3 gets replaced with a fake touchscreen glass.
Your mobile becomes 5x more prone to future damage, even on minor drops.
The price of replacement glass is Rs 100, while technicians will charge around Rs 1000, including repairs.
You don't get true value for money with glass replacement because all the original glass features diminish.
Glass replacement results in a spotty display having blue/white spots and dust between the display and touchscreen glass.
Many cases of glass replacement fail as the display also breaks while separating it from the glass.
Please know that glass replacement is a hit-and-try method. If it succeeds, you'll get an average-quality display that is not equal to the original. If glass replacement fails, the mobile phone technician will hand over the broken phone to you, and then you must buy the complete display unit.
Infinix Note 12 Display Specifications
| | |
| --- | --- |
| | This display combo is 100% original, tested, and suitable for Infinix Note 12, model number X663C. |
| | The Infinix Note 12 display size is 6.7″, the display type is AMOLED, and the resolution is 2400 x 1080 pixels. |
| | It is a unit of display and touch screen digitizer glass combined. |
| | We test and verify each display for 100% excellent working before shipping it to our customers. |
| | You'll get the same display as it comes assembled with a brand-new phone. |
| | The colors, brightness, and touchscreen smoothness will stay the same. |
| | We source our products from the OEM manufacturer to ensure original quality. |
| | You can also test and verify the working condition of the new display before installation. |
| | It is not a first copy or diamond quality product you can purchase from the local market. |
| | The Infinix Note 12 display is readily available in stock and has a fast turnaround time. |
| | We offer Cash on Delivery and Online Payments (10% additional discount) as payment methods. |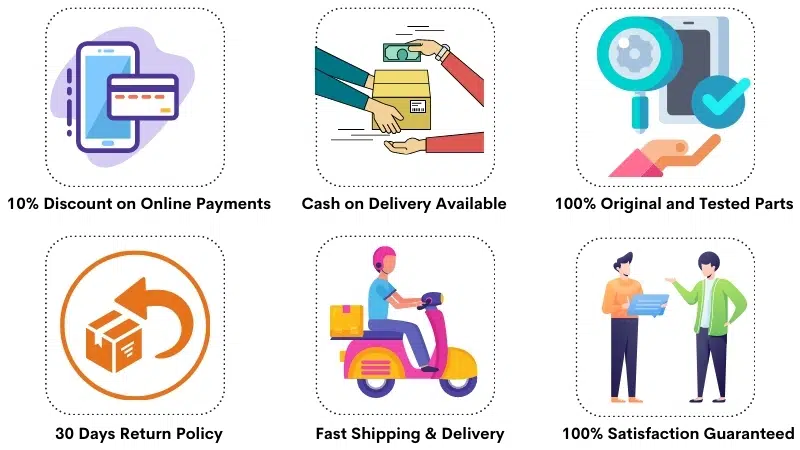 Frequently Asked Questions
Q: How much does replacing a broken Infinix Note 12 display in India cost?
The price of a 100% original Infinix Note 12 (model number X663C) display replacement is around Rs 4600-5000. This price is valid for a 100% original AMOLED display replacement which is 100% identical to your original display in every aspect because both screens come from the same OEM factory. You can buy a local display for Rs 1500-1700, but their display quality will always be terrible.
---
Q: How will I know you've supplied the original Infinix Note 12 display?
In most cases, the display's price signifies the quality; all cheap products are duplicates. You can see the product images on this page, which is an AMOLED display. Please note that TFT screens are completely different in appearance and don't look like the photos we've posted on this page. You can match your phone's existing display with our product's images and see complete similarities. Some things like batch numbers or other variable information can change, but the overall appearance will be 100% identical.
We also request that you trust Touch LCD Baba because you need a reliable vendor if your knowledge of mobile phone screens is limited.  Most customers don't have the most basic knowledge and tend to distrust everything, and this strategy will never work. It would be best to trust someone for your needs, and you'll never lose the money when you're in good hands like us.
---
Q: Why does Touch LCD Baba focus on original display replacements?
We don't want our customers to wake up with unexpected display issues common with duplicate spare parts. If you buy and install an original display, you can enjoy a trouble-free experience for a long time without any issues. The original display exhibits 100% accurate colors, peak brightness, and all other joyful features a customer uses daily. We don't want our customers to face daily issues and feel they could have done much better if they had bought the original display in the first occurrence.
It feels like spending extra money buying the original AMOLED display for Infinix Note 12. We understand that customers don't want to invest much in repairs, but it's worth the investment. When you replace the broken AMOLED display with a new original panel, you retain all the quality and never realize any difference between your original and the replaced display.
---
Q: Why does a duplicate first copy not meet the quality expectation?
A duplicate Infinix Note 12 display has many quality problems, and buying local products will not help you in the long run. You should know these things before you buy duplicate products :
A duplicate display offers only 50% brightness and color depth compared to the original display.
The original display's quality is Super AMOLED, while a TFT display is not good in any aspect.
The fake display breaks easily, while the original is sturdy and lasts long.
With a duplicate display, you can't use gestures and other swiping features correctly.
Using an IPS LCD feels so drilling when you have used an AMOLED display.
A first copy is not meant for customers who don't want to compromise the display quality.
The life of a duplicate display is way shorter, and you must invest multiple times to correct the problem.
Buying an original or non-original display depends on your preference. If you don't have money to buy an authentic product, you'll surely buy a duplicate display no matter how many problems you face. We only want to emphasize that original products are not cheap, and you shouldn't buy a display for Rs 1500 and assume that you'll get a 100% genuine display because that will not happen.
---
Q: Can I return the new display if it doesn't work?
Yes. You can return a display in unused condition if you face any problems. You should always test a display before you assemble it, and that's a routine procedure. Please note that testing the display doesn't require you to remove the screen guard or paste the display. To test the display, please connect the display's flex cable to your phone's motherboard in open condition and turn on the phone.
A display in open condition can be equivalently used like a frame-assembled display so you can easily verify all the aspects of the new display. Effectively, you can test the new display before installation, verify all its aspects, and proceed with the final installation. It is risk-free because the product's working condition is verified before installation. If you face any problems while testing the display, you can easily return the product without any problems. In 99.0% of cases, you'll not need to return the display unless you've hardware issues with the phone.
---
Q: Why should you never install an IPS/TFT display in a phone with an AMOLED display?
Please note that AMOLED is an emissive display technology, while TFT is a transmissive one. The AMOLED display offers better contrast ratios and deeper black when compared with the IPS/TFT screen. The AMOLED Pixels emit their light individually, while the IPS display relies on a backlight, limiting the ability to produce deep blacks.
You must know that AMOLED displays are way more power efficient when compared with TFT screens. That's why customers who install TFT screens complain that they also face battery problems because TFT screens overeat battery. The color reproduction is more vibrant and saturated on AMOLED screens. Therefore, you shouldn't buy duplicate screens and destroy your phone's quality.
---
Q: How do you source the original AMOLED display?
We source original AMOLED screens from the OEM factory that makes and supplies the original screens to the parent company. These screens go into brand-new phones, and their output quality is mesmerizing. When you replace the broken display with another OEM display, the display quality remains 100% the same because both products come from the same manufacturer.
The quality of a display largely depends on who has manufactured the product. If you local products, you'll not get the same original quality because only the OEM manufacturers have the highest quality raw material and equipment to craft such products. To retain 100% original quality, you should always purchase the original display.
---
Infinix Note 12 Display Photos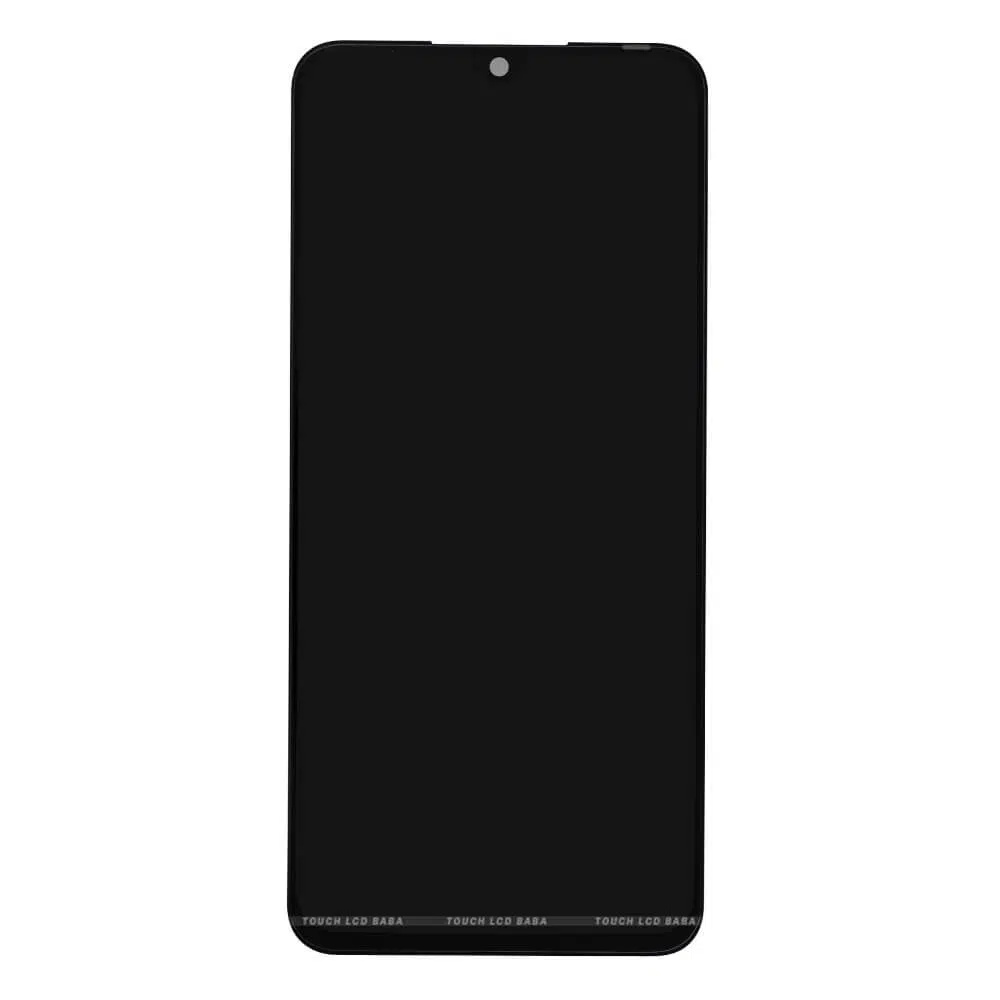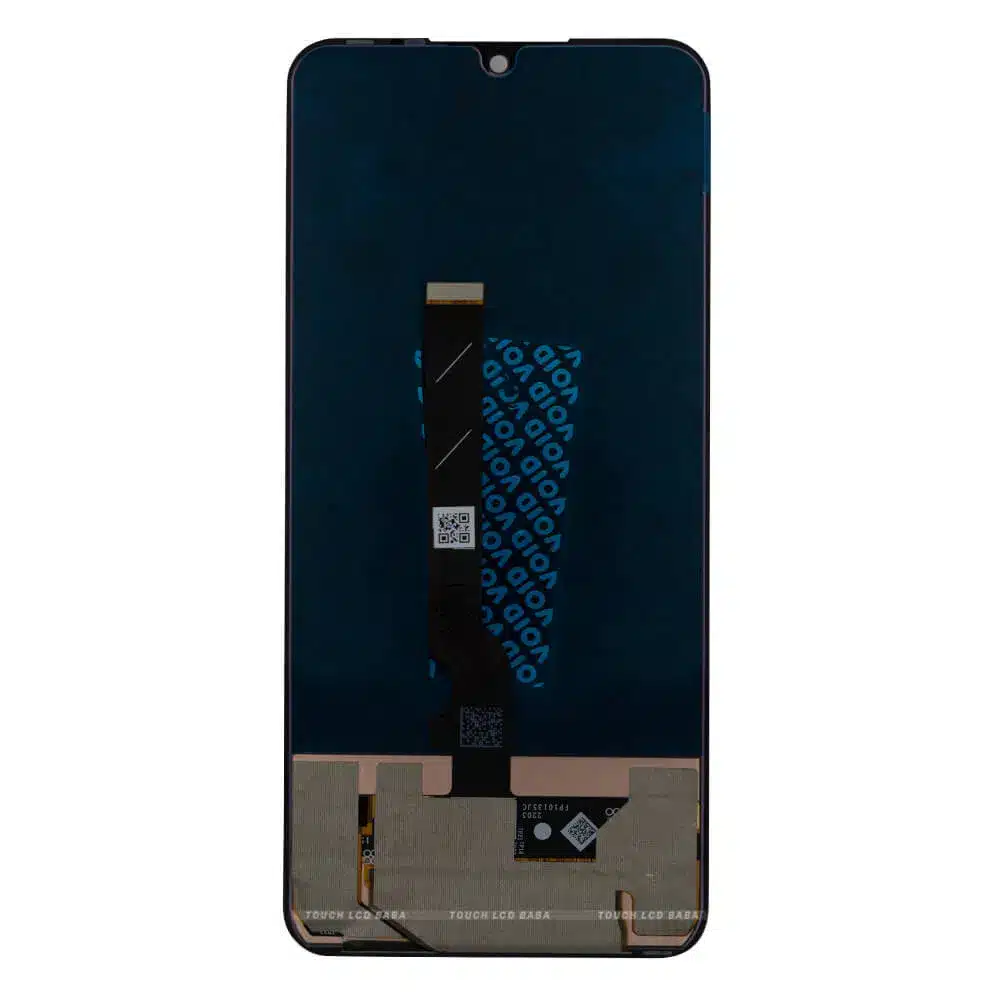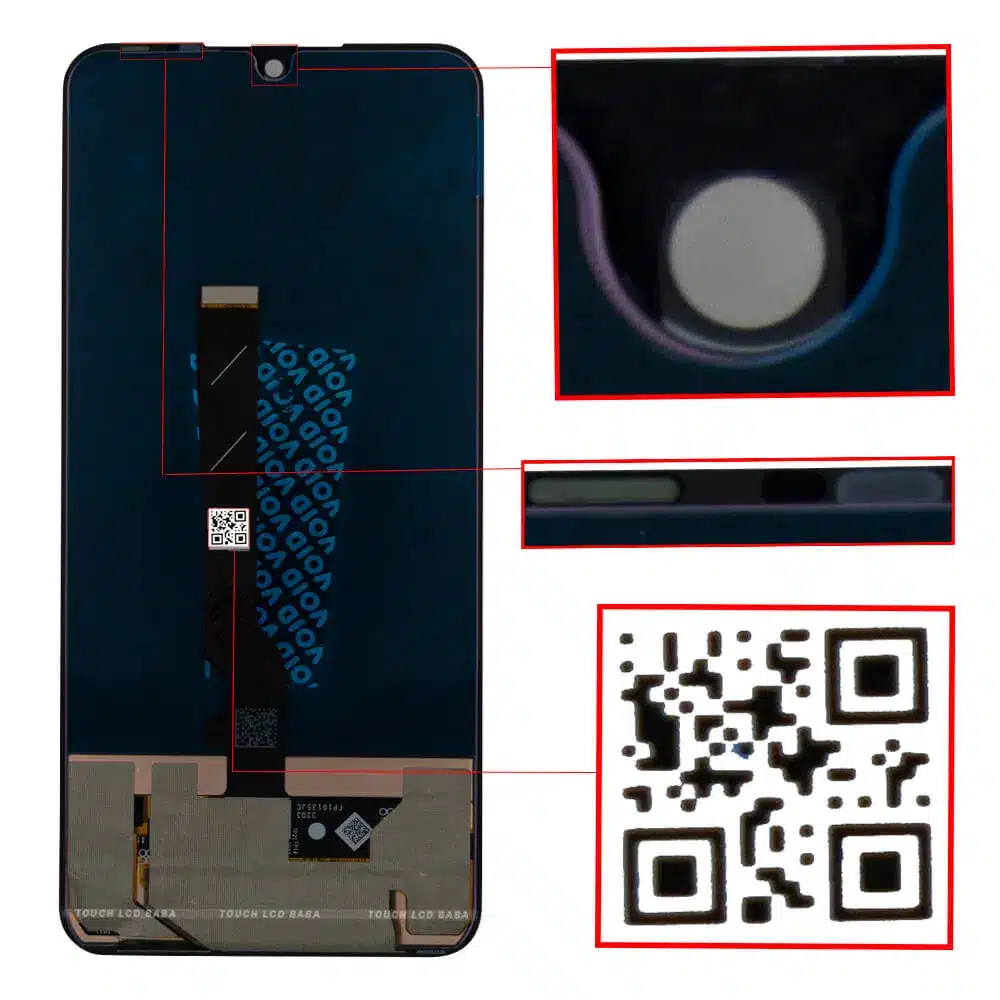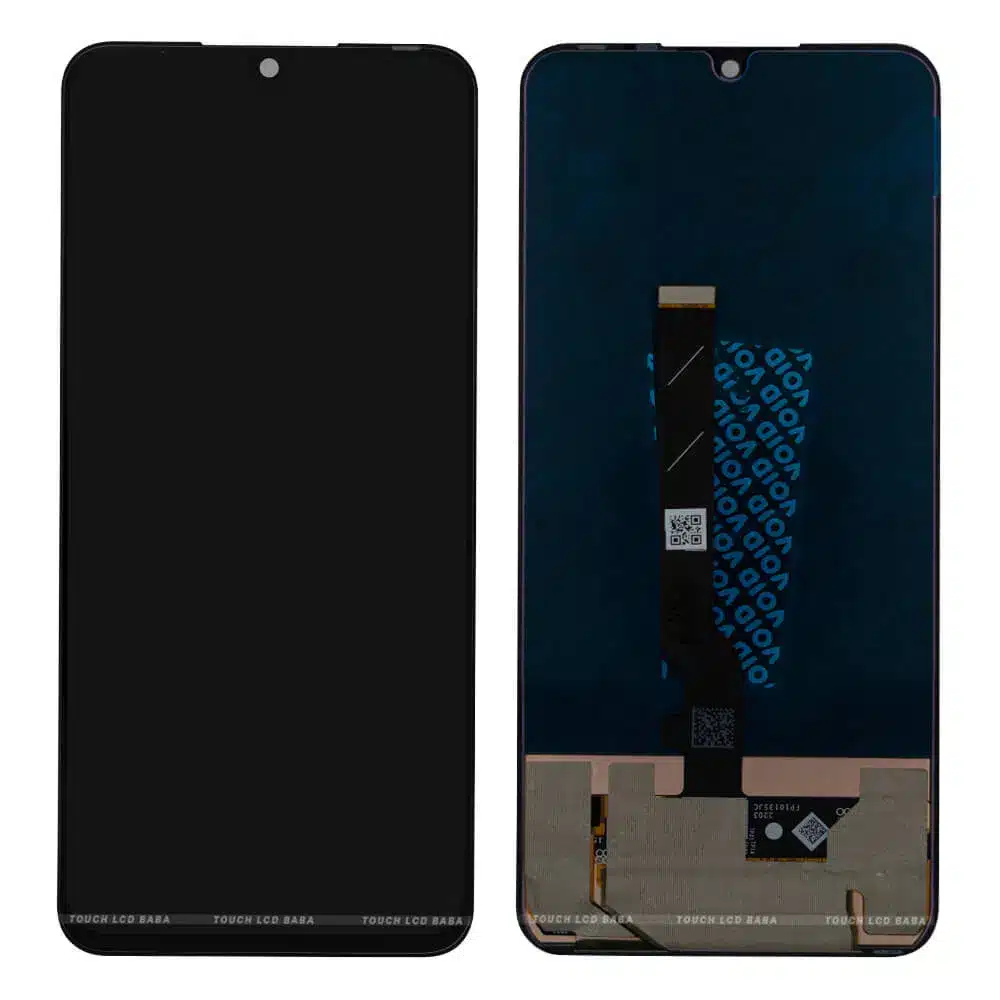 Shipping, Return and Refund Policy
All our products come with 30 days return, refund, and replacement guarantee. To return a product, It should be in the same condition we sent. You can't use or fix the new Infinix Note 12 display if you want to return it. For complete details about Shipping, Returns, and Warranty, please click here.