If you're seeking a solution for a broken Infinix Note 12 Pro 5G display or touchscreen, we can help. AMOLED screens are everyone's favorite; you don't want to give up on this joyful experience after damage. If you reside where original screens are unavailable, you surely don't want to install TFT quality screens which will almost destroy your phone. After installing a duplicate display, the phone you loved yesterday feels tiresome because it doesn't work properly. Therefore, always invest money wisely and go for original screens only.
Touch LCD Baba offers 100% original display replacement for Infinix Note 12 Pro, which you can use to replace a broken display or touchscreen glass. We supply a 100% original display, the same as you get assembled with a brand-new phone. No quality degradation will happen even after replacing the broken display with a new one. That's because the display installed in your phone and what we sell are siblings and come from the same manufacturer. If you've any questions, please call us at 9587954273.
What is the meaning of an Infinix Note 12 Pro display combo?
A display combo consists of two parts, an AMOLED display, and a touchscreen digitizer glass. The resultant unit is called a combo when a display and touchscreen glass go hand in hand. The word combo doesn't mean two product quantities; you get a display and touchscreen glass unit. So it is a ready-to-install display unit that replaces the broken part and allows you to restore your phone.
Combo replacement is necessary in all damage cases because the glass is closely combined with the inner display. If you try to separate the glass from the display, the display might also crack because they are tightly combined and can't be separated easily. For this reason, even if only the touchscreen glass has scratches, you need to replace the complete display unit.
Why is buying and installing an AMOLED display so important?
Buying an AMOLED display is vital because other display qualities will ruin your phone. Many customers install duplicate IPS/TFT quality screens on their phones to save money, but later, they realize their huge mistake. A duplicate display is terrible in all aspects, and you'll feel so depressed when using the phone with a local display because it works so erratically.
A duplicate display strains your motherboard and draws too much battery power. AMOLED screens are power efficient, while duplicate TFT screens overeat the battery. After installing a local display, the battery will discharge much faster, and you'll not even understand the problem. A duplicate display overheats the motherboard because it is not a quality-tested product. You should always know that a cheap product will negatively impact your phone's parts and incur more expenses in the future.
Infinix Note 12 Pro 5G Display Specifications
| | |
| --- | --- |
| | This display combo is 100% original, tested, and suitable for Infinix Note 12 Pro 5G, model number X671B. |
| | The Infinix Note 12 Pro 5G display size is 6.7″, the display type is AMOLED, and the resolution is 2400 x 1080 pixels. |
| | It is a complete layer of display and touchscreen digitizer glass combined. |
| | We always test and verify each display for 100% excellent working before dispatch. |
| | You don't need to worry about the quality as we supply original flawless screens without compromising quality. |
| | The new display exhibits 100% original colors, quality, and brightness, like a new phone. |
| | We source our products from OEM manufacturers to ensure original quality. |
| | You can also test and verify the working condition of the new display before installation. |
| | We don't offer cheap local products but strictly original screen replacements that work without problems. |
| | The Infinix Note 12 Pro 5G display is readily available in stock and has a fast turnaround time. |
| | We offer Cash on Delivery and Online Payments (10% additional discount) as payment methods. |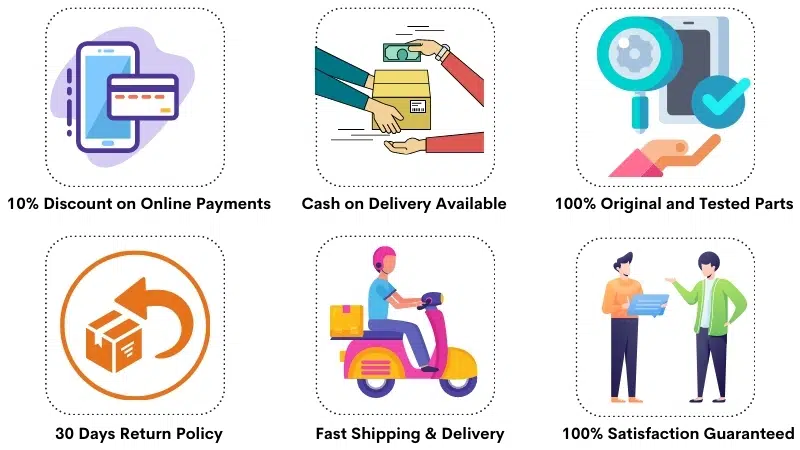 Frequently Asked Questions
Observing the myriads of queries Redmi Note combo customers have, we have created this FAQs section. So, please make sure you read these before speaking or writing to Lcdkart.
Q: How much does replacing a broken Infinix Note Pro 12 5G display in India cost?
The price of a 100% original Infinix Note 12 Pro 5G (model number X671B) display replacement is around Rs 4600-5000. This price is valid for a 100% original AMOLED panel that offers the same quality as a factory-fitted display. You can also find cheap workaround screens for this model, but their display quality is far from the original.
---
Q: If I buy a duplicate TFT/IPS Display, Can't I use my phone?
You can use your phone but not with the same display quality and touchscreen smoothness. Please note that duplicate screens negatively impact the display quality and touchscreen functions. After installing a TFT/IPS quality display, you'll feel like colors are very dull, brightness is way too low, and colors are pale compared to the original display's quality.
You can use your phone with a duplicate display but not with the same joyful experience. On average, a duplicate display's brightness is around 40% of what the original display offers, and you can't see anything on the display in direct sunlight. There are many issues with fake products, which are not good for long-term phone usage. If you want to back up the data on your phone, you can go with local products.
---
Q: How do I know that the new display is in working condition?
We always test a new display before shipping it to our clients, and you'll not face a defective display problem. Some customers worry that the new display might not work or support their phone and they'll fall into more trouble later, but that's not the case. You won't face such issues because the display is always the same in all Infiniix Note 12 Pro 5G phones.
Before shipping the display, we use a real Infinix Note 12 Pro motherboard to verify the working condition of the product. After verifying the functional condition of a product, we ship it to our customers. Before installation, you can also test the new display quickly. If you want more information about how to test the display, please see the next question.
---
Q: I want to replace only the touchscreen glass as the display is good. How can I do that?
It is possible to replace only the touchscreen glass, which is possible in the mobile repairing market of your city. Many mechanics in the local market offer glass replacement services, but the outcome is not guaranteed. Here is some additional information about glass replacement that you might not know yet :
The glass replacement entirely relies on using duplicate spare parts, which is not good.
After glass replacement, the display cracks easily, even inside the pocket, because the fake glass is fragile.
You don't get the desired display quality as a repaired display always has flaws like white spots, dead pixels, and other similar problems.
It is not easy to replace only the glass is AMOLED panels, and in most cases, it will result in a cracked display.
Your phone looks very cheap; anyone can tell you've repaired it because the glue and repair signs are visible.
A duplicate glass doesn't fit edge to edge and leaves small gaps around the edges.
You can replace only the glass, but its quality is not equivalent to the original display in any way. A glass-replaced display is a refurbished product that doesn't work or look like the original one. Most customers try to replace the glass to save money, and we believe this solution is not optimal for quality-loving customers.
---
Q: How can I test the new Infinix Note 12 Pro 5G display without installing it?
Many customers ask how they will know whether the display works without installing it on their phone. Please note that you can easily test the display in open condition without installing it by following these steps :
First of all, please dismantle the phone from the rear side.
Remove the necessary parts to access the motherboard and the old display's connection.
Locate the old display's connection on the motherboard and gently eject its flex cable.
Connect the new display's flex with the motherboard and turn on the phone.
At this point, you should be able to see the graphics on the new display and test it to your satisfaction.
Open condition testing is 100% accurate, and you can verify all the aspects, color quality, brightness, and everything else without installing the display. Connect the new display's cable to your phone's motherboard and take a trial. When you're satisfied that everything works as expected, you can freely install the display on your phone. Never remove the screen guard or paste the display without testing it first.
---
Q: Do you also install the display on my phone or only deliver it?
We don't install the display on your phone; our job is limited to delivering an original display. After delivery, you can easily install the display by visiting a nearby technician's shop. If you think installing the display in the local market would be troublesome, discussing it with a local technician first and then ordering the product would be best.
Installing the display is easy; any average technician can do that without problems. The installation is about replacing the broken display with a new one; other technicalities are not involved.  A technician would charge around RS 200-300 to install the display on your phone, and that's normal. You can discuss the installation charges and then proceed further.
---
Q: What If I receive a damaged display inside the parcel?
The chances of receiving a damaged display inside the parcel are rare, and we take full responsibility for any such occurrence. We've never had a case of in-transit damage, and that's why we call it extremely rare, but still, you should record an unboxing video. If you find anything damaged inside the parcel, we'll provide you with a replacement for free. Please note that a video showing supporting evidence is necessary, as that helps us investigate and close the case within a few hours.
For your information, we pack the display products in plastic boxes with additional protection layers. Our packing manner is time-tested, and the success rate is 100% regarding in-transit damage. Therefore, we are not worried about damage; rest assured that it will never be true for our customers.
Infinix Note 12 Pro Display Combo Images
If you want to see the Infinix Note 12 Pro 5G display combo's actual product photos, please check the images below. You can easily replace a broken touchscreen glass or internal display with this part and restore the original condition of your phone in less than 30 minutes.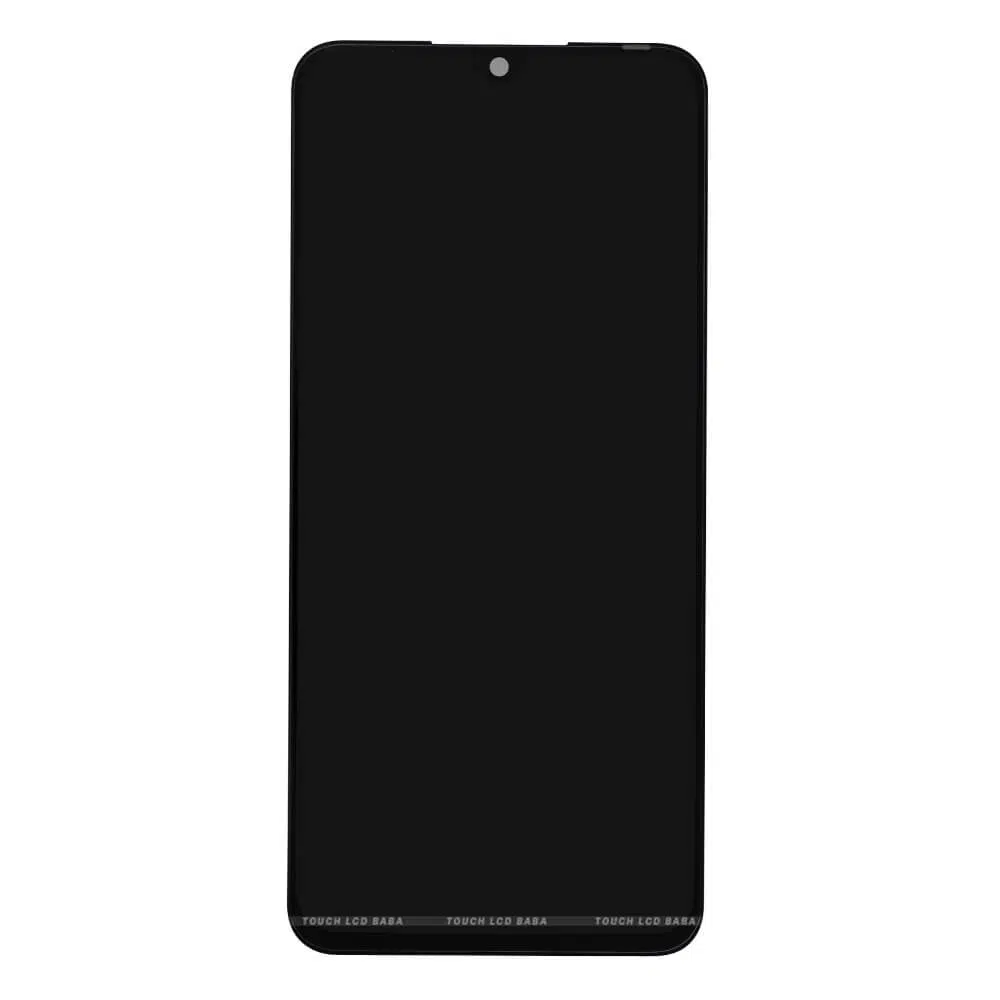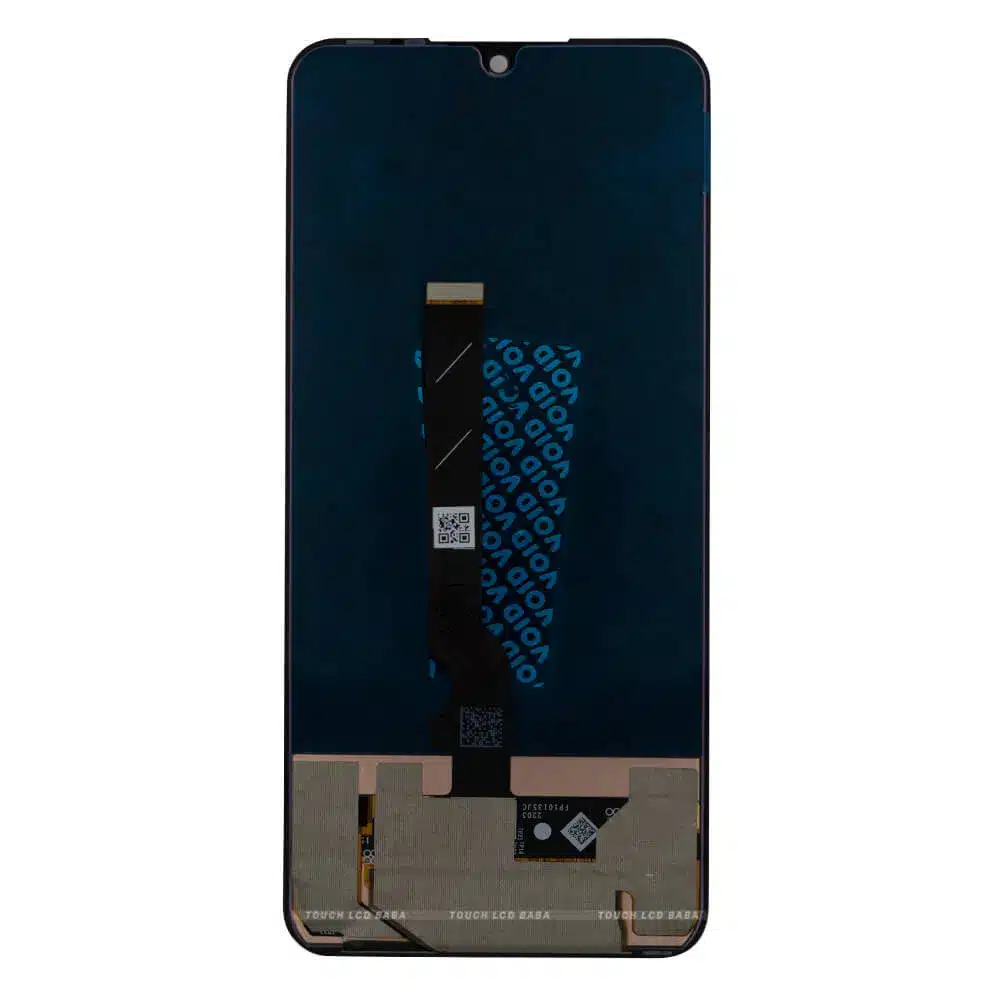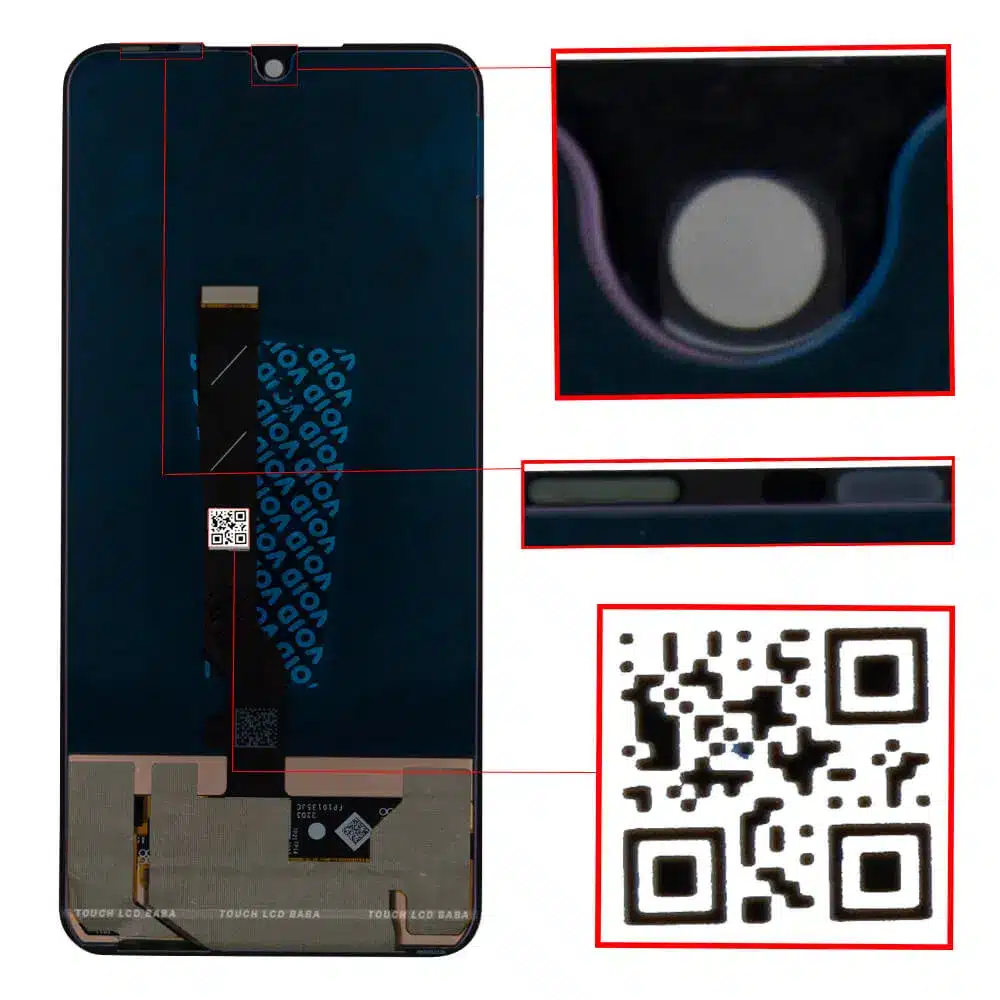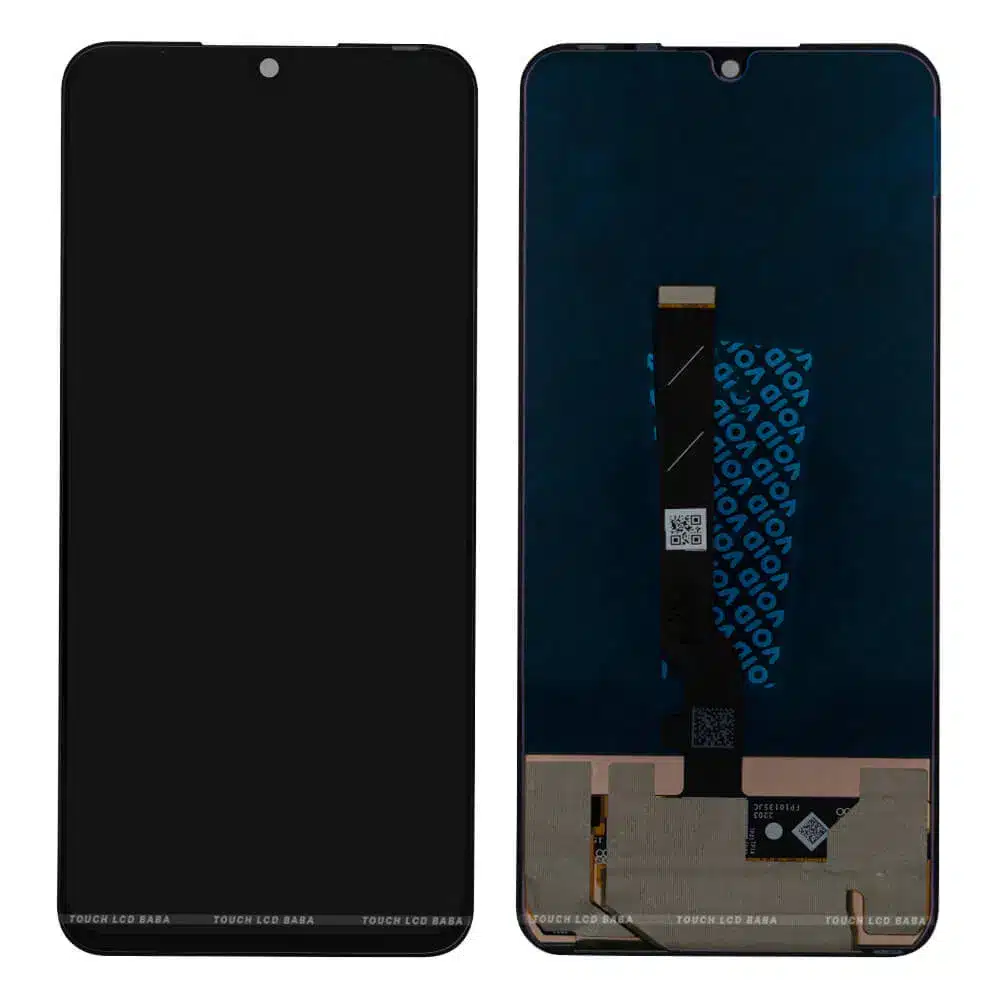 Shipping, Return and Refund Policy
All our products come with 30 days return, refund, and replacement guarantee. To return a product, It should be in the same condition we sent. You can't use or fix the new Infinix Note 12 Pro 5G display if you want to return it. For complete details about Shipping, Returns, and Warranty, please click here.