If you are looking for Lenovo Tab 4 Plus TB-8704x display replacement, you are on the right web page. A Tablet has many uses, and many people use it for studying, watching movies, playing games, and other similar activities. It is easy to use a tablet because of the bigger screen size, and older people find it more convenient to use tablets for spiritual fulfillment.
The 8″ screen size of Lenovo Tab 4 Plus offers many advantages, but a tablet is larger to hold in one hand and thus more prone to accidental damage. If you've kids around the house and they use it for playing games or studying, it is likely that they will drop it inadvertently at some point, and that often results in a broken display or touch screen glass. A broken screen hinders your ability to use the tablet, and you might get depressed and worry excessively about how to replace the display now. Indeed, it is a challenging situation for everyone, but you can easily replace a broken Lenovo Tab 4 Plus display.
How is the Lenovo Tab 4 Plus Display structured?
The tablet screen consists of a display and touch screen glass embedded into one unit. If you see the product photos below, you can understand that the display and the touch screen are layered on each other and come as a whole display unit. Such display units are called a Combo/Folder in the formal language.
Due to this complicated structure of a tablet screen, you always need to replace the complete display unit regardless of the extent of the damage. In simpler words, even if you have a very slight scratch on the touch screen glass, you will need to replace the complete display unit consisting of the display and touch screen glass. You can't replace only the touch glass or only the display. It just doesn't work like that.
The Supported Model Numbers and Variants.
The model number of the Lenovo Tab 4 Plus 8″ tablet is TB-8704x, and it is essential to match the model number first. If you order a screen for the wrong model, that will result in additional headaches because the screen will not fit as desired. This tablet comes in 2 variants :
Lenovo Tab 4 Plus 3GB Ram and 16GB Rom
Lenovo Tab 4 Plus 4GB Ram and 64GB Rom
The screen listed on this page supports both variants without any issues. The display is the same in both variants, but the difference is in hardware capabilities. This tablet also comes with several different model numbers, including :
TB-8704X
TB-8704N
TB-8704V (Wi-Fi/LTE)
TB-8704F (Wi-Fi only)
The model number of a tablet can be different depending on the origin country as lots of people bring stuff from foreign countries. So if your device matches one of the model numbers listed above, you can indeed purchase the screen replacement from this page. If you have any questions or concerns, please get in touch with us at 9587954273.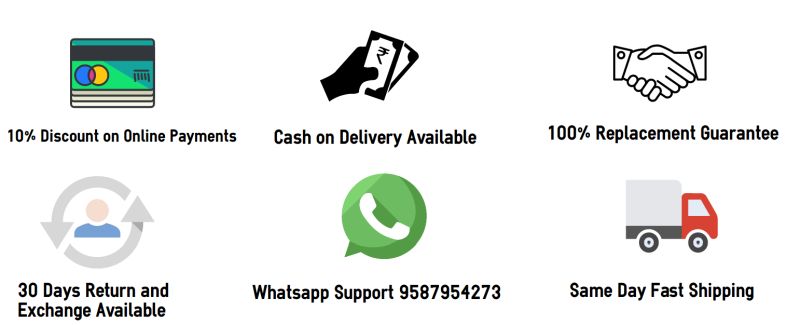 What about replacing only the touchscreen glass?
Many customers only break the top layer of touch screen glass and insist on replacing only that part. We all understand that their intention is saving money as they want to reuse the same display and replace only the broken touch screen glass. Usually, this approach makes sense to the customer, but it is not as easy as it seems.
The tablet screens have a complicated structure, and it isn't magically possible to replace only the touch screen glass as the expertise and types of equipment are limited. It might be easy for a factory to do such stuff because they have the right spares, expertise, and machinery. The only touch screen glass can be replaced, but the outcome will be far poor than replacing the complete display unit. If you try to replace only the touch screen glass in the local market, in 99% of cases, that will fail, and if you've bought the required touch screen glass from somewhere, that will also be a waste for you.
The Lenovo Tab 4 Plus display isn't available locally. Why?
Typically, Tablet screens are costly, and local shopkeepers only tend to stock running models. The tablets are the irregular models for them, and although they promise to arrange the screen on demand, they often fail. The local market's pulse is regular models, and you'll have a tough time finding costly screens there because that is usually not the trend. There might be one or two specialized vendors in every market, but that is often rare in small towns and cities.
Many customers purchase the desired products online easily, without any issues. You can also buy the Lenovo Tab 4 Plus display online and install it with a local technician's help. We suggest our clients talk over with a technician first and then order the product.
Lenovo Tab 4 Plus TB-8704X Display Specifications
| | |
| --- | --- |
| | This combo is 100% original, brand new, and suitable for Lenovo Tab 4 Plus, model number TB-8704x. |
| | The Lenovo Tab 4 Plus display size is 8.0″, the display type is IPS LCD, and the resolution is 1200 x 1920 pixels. |
| | It is a complete display assembly consisting of the display and touch screen glass. |
| | This screen is a perfect fit for all display or touch screen issues. |
| | We test each display for 100% perfect working before dispatch. |
| | The new display offers 100% original colors, quality, and brightness. |
| | We back our products with a 30 days return, refund, and replacement guarantee. |
| | You can also test the new display very easily before installation. |
| | You can order the product using Cash on Delivery or Online Payments. |
| | The stock is readily available, and shipping time is very fast. |
| | We pack the screens in very hard plastic boxes secured by additional layers of protection. |
Questions and Answers
Q: How much does it cost to replace a broken Lenovo Tab 4 Plus TB-8704x display in India?
The price of a 100% original Lenovo Tab 4 8704x display replacement is around Rs 3800-4000. It is easy to find screen replacements for mobile phones, but it is harder to find screens for tablets as the price is normally high, and the availability of tablet screens is minimal.
Q: Can I assemble/install the tablet display at home?
Usually, it is impossible to install the display at home because the Tab 4 Plus tablet comes with fragile back glass, and if you do this at home, you might break the glass. The screen replacement requires you to have some necessary tools and skills. If you don't have the right tools in your hands, the journey will be very tough for you.
In such cases, when you are afraid of doing this at home or trying it for the first time, you better not do it yourself. Visit a technician and have him replace the display for you. He will charge around Rs 250-300 from you and install the display without any issues.
Q: How to ensure the compatibility of the new display with my device?
Customers often worry that their money will go down the drain if they receive an incompatible or non-working display. This fear is true to some extent because many ignorant sellers sell the wrong screens to customers, and even they don't know the trade. At Touch LCD Baba, we check our claims and the screens' compatibility beforehand to avoid any issues.
You can also match the photos of the screen with your broken one and assure compatibility. Upon receiving the product, you don't need to install it on your tablet immediately. You can first test the display by simply connecting it to your table in an open condition and testing it in real time. It is certainly possible to test a tablet screen without assembling it on your device; this is how all technicians do it all the time. So you can ensure compatibility before installation, and we back our products with a 30-day return and replacement guarantee to protect our clients.
Q: Do you test the new display on your end before shipping? 
Yes. We test all the tablet screens before shipping them to our customers. To test and verify the new display, we use the same model's motherboard and always ensure the working condition of a product. Even after this, we offer a testing guarantee to all our clients, so in any case, your money is completely safe with Touch LCD Baba.
Lenovo Tab 4 Plus TB-8704X Photos
It is a complete unit of display and touch screen glass for Lenovo Tab 4 Plus, TB-8704x. As you can see in the product photos, the display and touch screen glass are combined and form a single unit. If you have further questions regarding the Lenovo Tab 4 Plus screen replacement, please call our helpline at 9587954273.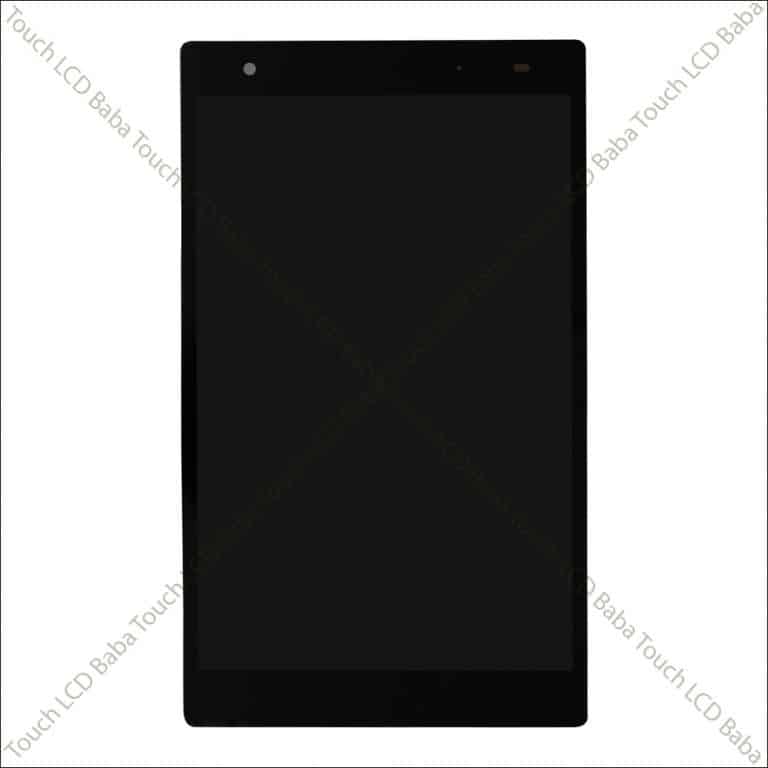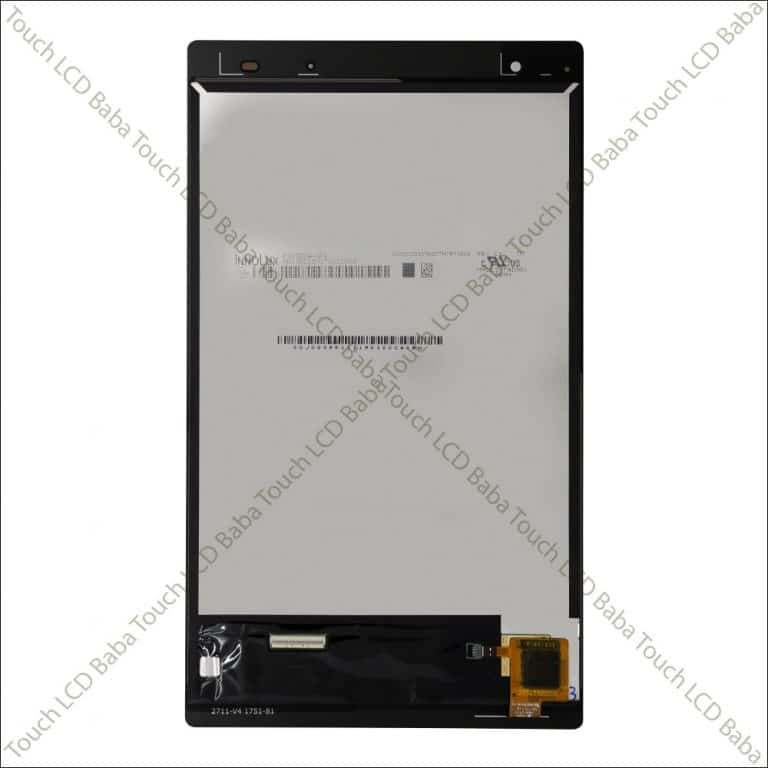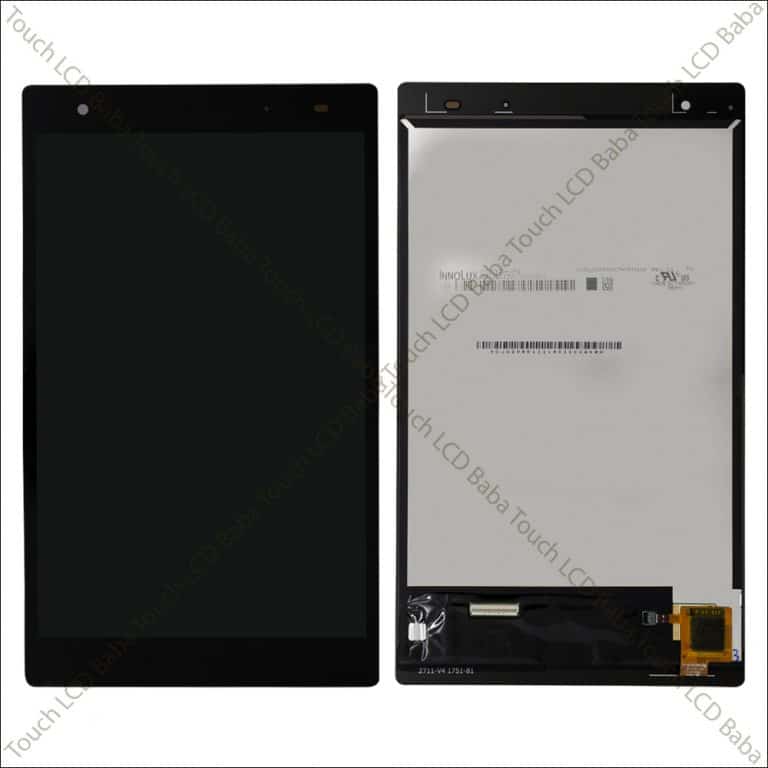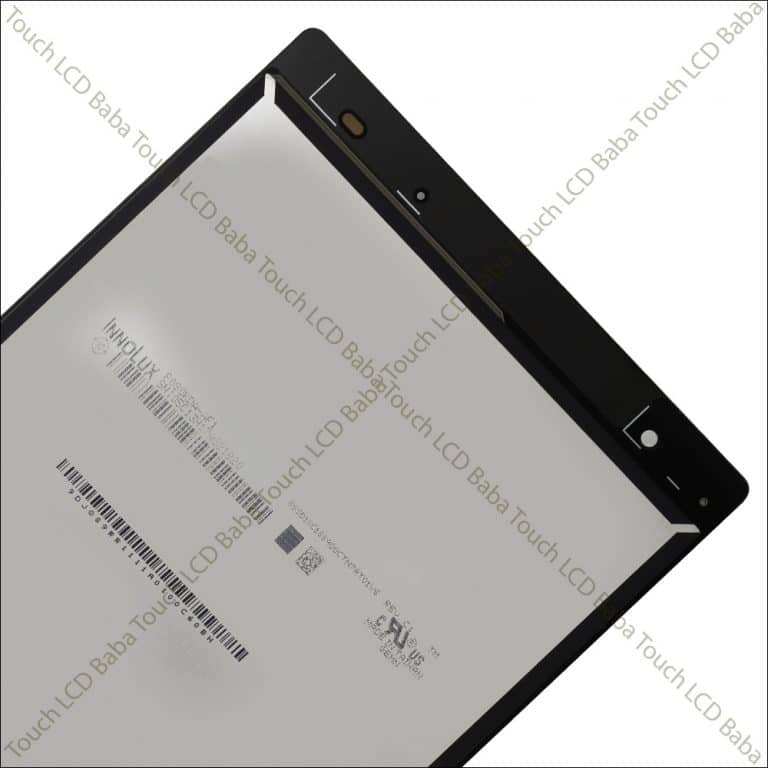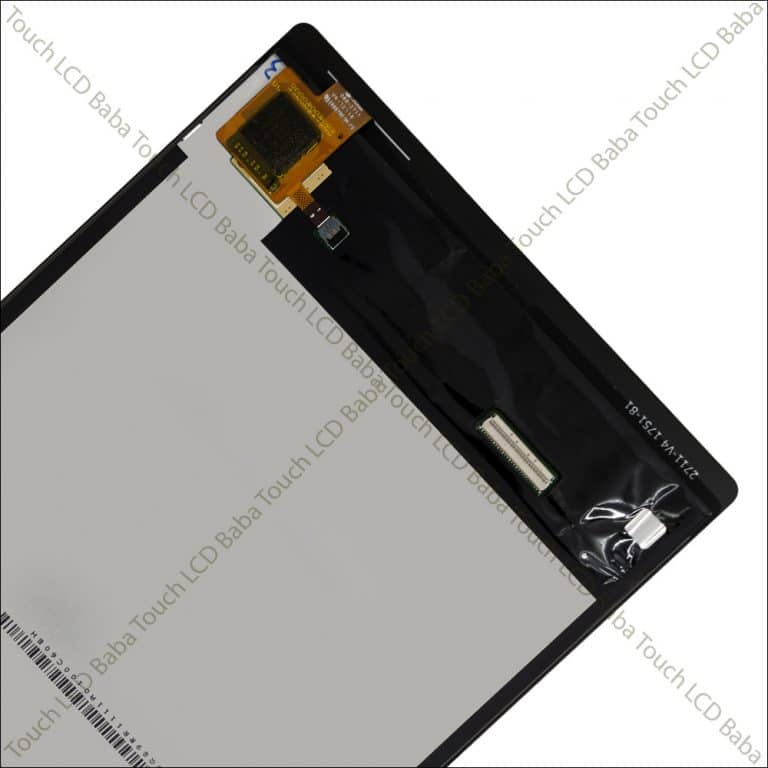 Shipping, Return and Refund Policy
All our products come with 30 days return, refund, and replacement guarantee. To return a product, It should be in the same condition we sent. You can't use or fix the new Lenovo Tab 4 Plus display if you want to return it. For complete details about Shipping, Returns and Warranty, please click here.