Lenovo Tab P11 is a well-known device with an 11-inch screen that provides an immersive viewing experience. Tablets are much prone to damage, and if you drop them down for once, you'll likely damage the display or touch screen digitizer glass. Please note that the Lenovo Tab P11 display has a complex structure, and you always need to replace it as a whole.
Please note that display and touch screen glass are two separate parts, but they function as one. Customers get confused when they drop the tablet and damage only the touch screen glass or the display. In such cases, customers want to replace the parts individually rather than replacing the complete combo. For example, if only the touch screen glass breaks, customers want to replace it alone, but that's not possible.
What is the meaning of the Lenovo Tab P11 display combo?
The simple meaning of the Lenovo Tab P11 display combo is a combined unit of display and touch screen digitizer glass. It is a mashup of several different parts combined into one, and if one part breaks, you can't replace it individually. Anytime the display or touch screen glass breaks, you must replace the complete display unit.
If you take a broken tablet to the official service center, they also replace the complete display combo. The display combo increases the repairing cost, but no alternative can match the original display quality. To maintain the immaculate condition of the tablet, you should replace a broken display with an identical display unit.
Should you buy an average-quality display for a low price?
Customers are often reluctant to spend money on original products and search for low-cost products. The original display replacement of Lenovo Tab P11 costs around Rs 8000, and customers want budget deals well under Rs 5000. You should know that original display replacements are not available for such prices, and you'll run into trouble because someone will trap you with malefic marketing tactics.
You can find refurbished, second-grade, and defective products for budget deals, and you might not even know about that. The Lenovo Tab P11 display sold for cheap is often renovated or glass-changed. You might have heard about refurbished products, and that's what you get under the hood with budget deals. If you want to purchase a 100% original, unused and fresh product, you should certainly aim for the original product.
Lenovo Tab P11 Display Specifications
| | |
| --- | --- |
| | This display is 100% original, brand new and suitable for Lenovo Tab P11, model TB-J606F, TB-J606L. |
| | The display size is 11 inches, the display type is IPS LCD with a resolution of 1200 x 2000 Pixels. |
| | You get 400 nits peak brightness with this display assembly, the same as your factory-fitted display. |
| | You get a 100% original, tested and never before used display combo. |
| | The new display offers 100% the same colors, quality and brightness as before. |
| | Each display goes through manual testing for 100% flawless working before dispatch. |
| | All parts come with 30 days return, refund and replacement guarantee (in unused condition). |
| | You can easily test the display in open condition before finally installation. |
| | The Lenovo Tab P11 display combo is readily available in stock and shipping time is very fast. |
| | You can order the product using Cash on Delivery or Online Payments (additional 10% discount). |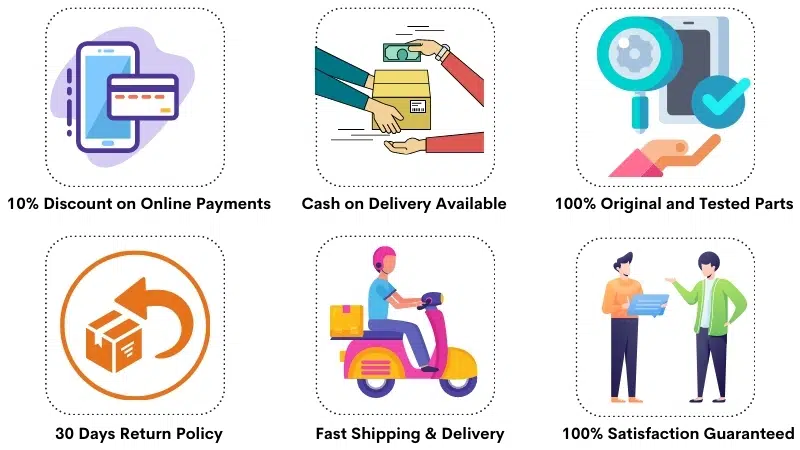 Questions and Answers
Q: How much does it cost to replace a broken Lenovo Tab P11 display in India?
The price of a 100% original Lenovo Tab P11 TB-J606F/TB-J606L display replacement is around Rs 7800-8000. You can order the original display replacement online and then install it with the help of a local technician.
Q: Can I use this display in all variants of Lenovo P11?
We know that Lenovo P11 tablet is available in 3 different variants :
4GB RAM + 64GB ROM
4GB RAM + 128GB ROM
6GB RAM + 128GB ROM
The display sold on this page is 100% suitable for all three variants. Offering different specs of a particular model is common to target different consumers, but the display unit is always the same.
Q: What are the supported model numbers of the Lenovo P11 Tablet?
The Lenovo Tab P11 arrives with several different model numbers depending on the variant or the origin country. If you bought this tablet overseas, the model number could be different, but the display is the same. The display available on this page is suitable for these model numbers :
ZA7S0101IN
TB-J606
TB-J606N
TB-J606F
TB-J606L
If you are sure that you have got a Lenovo P11 tablet and the model number isn't listed above, please feel free to call us at 9587954273 to discuss it further, and we'll suggest a suitable product for you.
Q: Should I go for the Lenovo P11 screen replacement at home?
We strongly repudiate self-repairs at home because that's a risky decision. You could end up damaging essential components of your tablets and won't be able to find such uncommon parts in the market. Therefore, you should always seek the help of a professional technician to install the display on your tablet.
Mobile phone technicians are accustomed to the process, and they know how to test the display before installation. It is very important to test the display before installation because it helps you verify the condition of the display, and you can isolate any issues with the display even before installation. Therefore, you should never attempt the installation at home but always visit a qualified person or the service center.
Q: How much would a technician charge for installing the Lenovo P11 display?
The normal installation charges vary from Rs 400-500 in almost all locations in India. It makes sense to discuss with a technician first and then order the product. If you order the product after making necessary installation arrangements, it becomes way easy for you. Some customers order a product and then try to find a technician, which sometimes becomes cumbersome.
Q: Why should I replace the complete combo when only the touch screen glass has broken?
Customers often ask why they should replace the whole display unit when only the glass has broken, and everything still works perfectly. We understand this scenario, but the touch screen glass is fused with the display. If you try to decouple only the glass, the inner display will also break because that's attached to it.
Some technicians recommend replacing only the glass because they want to make money by selling fake products. First, you'll have a hard time finding only the touch screen glass, and even if you do, the touch screen glass replacement is rarely successful, and you won't get the same display quality again. If you repair the broken glass with a duplicate one, you don't get the same transparency and durability.
Q: Can I buy the display and touch screen glass individually?
No. You can't. Please note that the OEM factory assembles the display and touch screen and makes it a ready-to-use part. If someone has said to purchase the display or the touch screen glass individually and then combine them, that will be a wasteful decision. It would help if you didn't try to reinvent the wheel when a ready-to-use display combo is available for you.
Lenovo Tab P11 Display Photos
If you want to see the actual product photos, please refer to the below images. If you've any questions or concerns, please feel free to contact our helpline at 9587954273.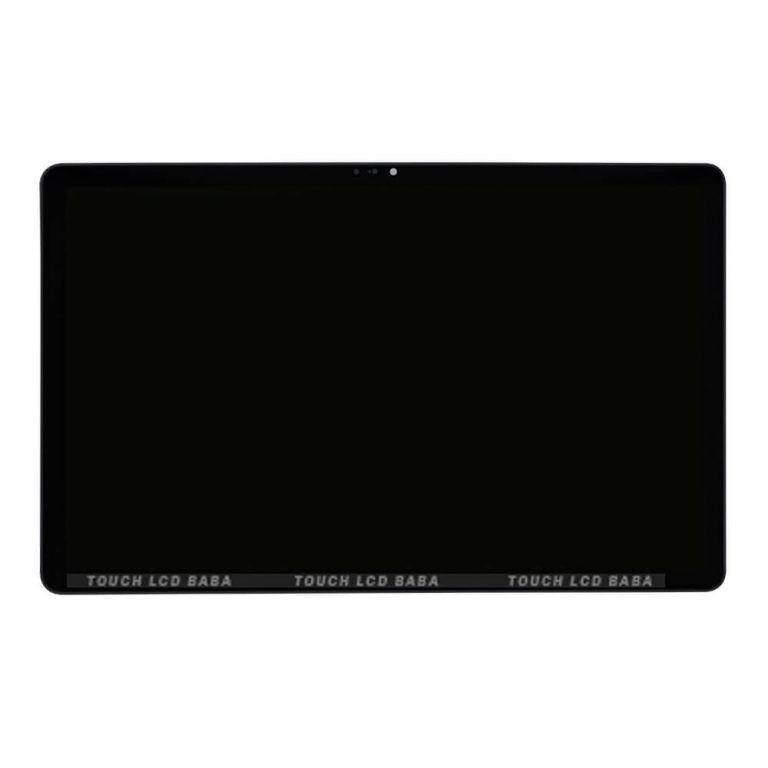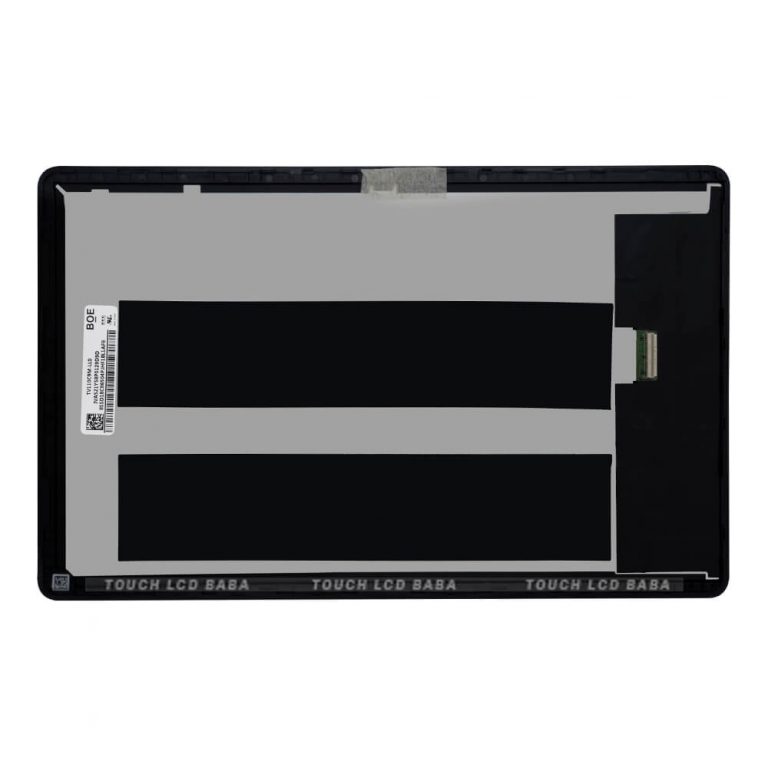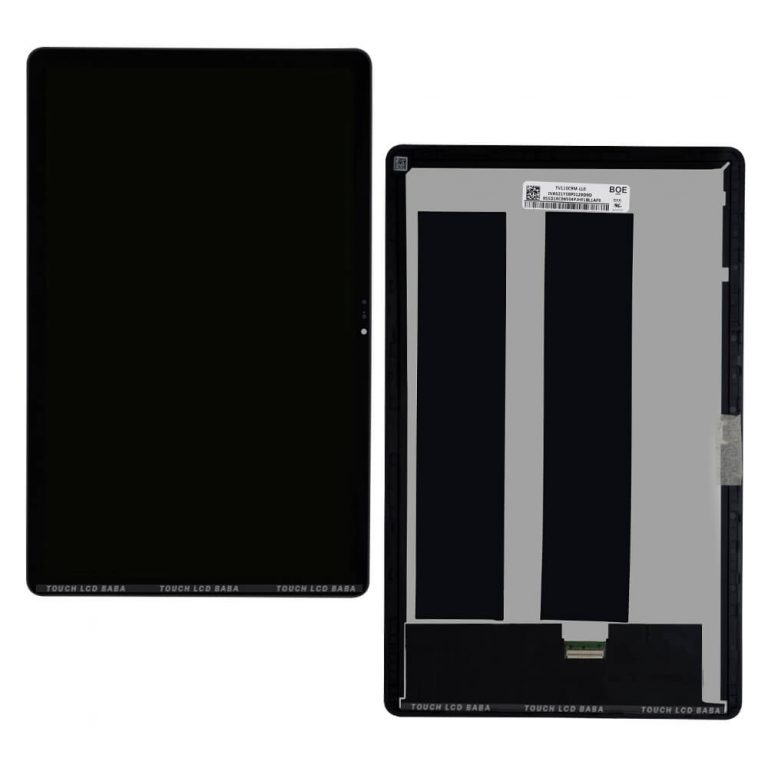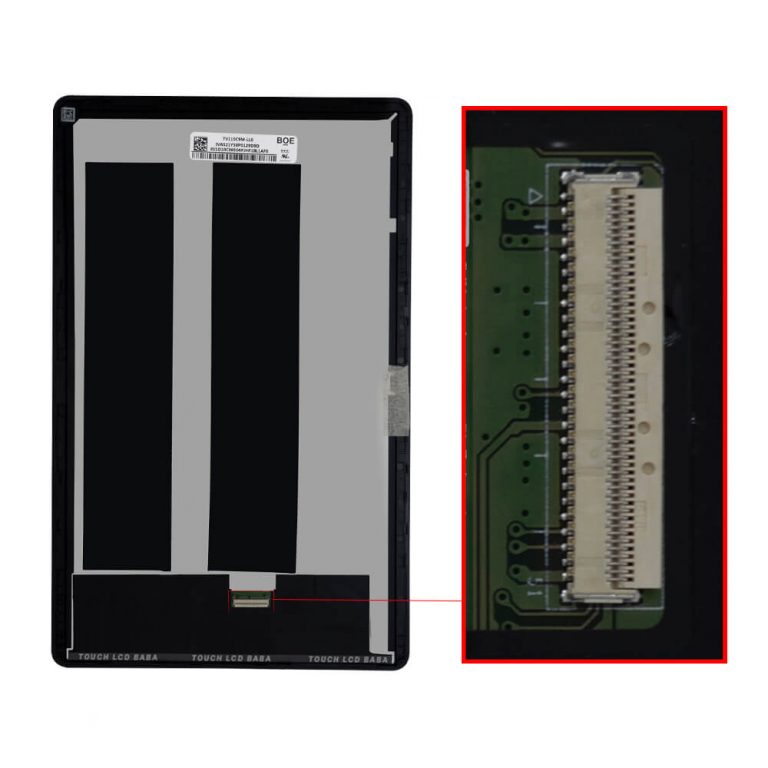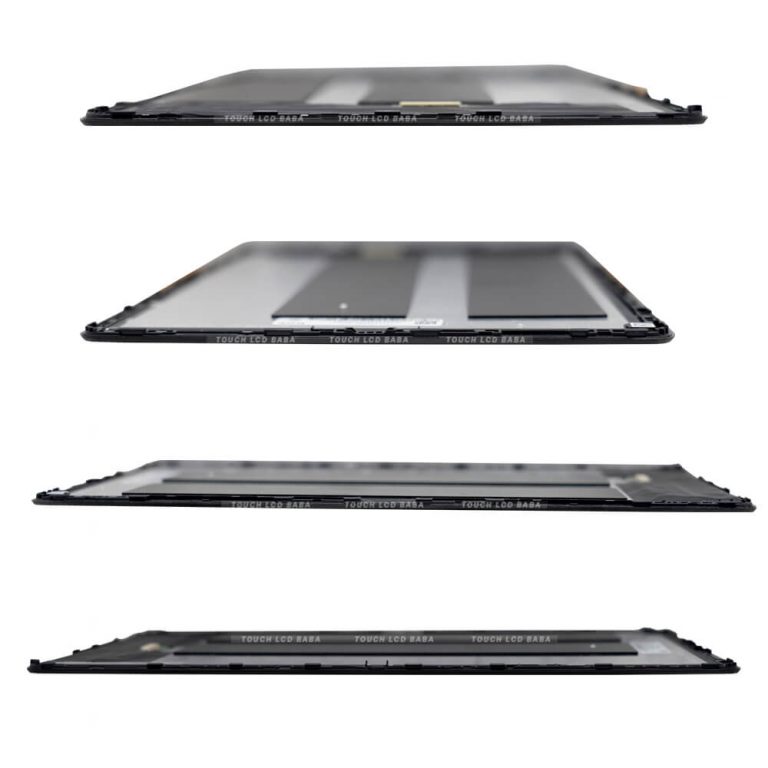 Shipping, Return and Refund Policy
All the products supplied by us come with 30 days return, refund, and replacement guarantee. To return a product, It should be in the same condition as we sent. You can't use or fix the Lenovo Tab P11 display if you want to return it. For complete details about Shipping, Returns and Warranty, please click here.