The display is the most fragile part of Lenovo Phab 2 Pro Phablet, and one drop can break the touch screen glass in a jiffy.  A broken display can be very painful, but luckily, the solutions come also very handy. If you are lucky enough, the device will continue to work after scratching, but It will look very terrible if you take it out in front of your family and friends.
The damage can be of varying degrees, like a hairline crack or a fully shattered display and touch screen glass. In both cases, you need to replace the complete display unit that consists of a display and a touch screen digitizer glass. On this page, you can find in-depth information on Lenovo Phab 2 Pro display, its price, and other aspects which will help you make the right decision.
This Display Supports Lenovo Phab 2 Pro Model PB2-690M
Lenovo has launched several models in the Phab series, and Phab 2 Pro is one of them. Often we have seen people are confused about the model they own, so we want to make it clear that this display combo is suitable for the Lenovo Phab 2 Pro, the model number is PB2-690M
Now the question is how you can verify the model number of your Phablet. To do that, you can either check the model number in Settings-->About section of your device. If that is not feasible for you because the touch isn't working anymore, turn around the tablet and check the model number on the back panel.
Most probably, you will find the model number there.  In case the model number is blurred out on the back panel, then try to find the box which you got when you bought the Phablet. We are talking about the box in which you get the new device, charger, and other stuff. In case none of the above suggestions help, please share a front and back side photo of your device with us on WhatsApp at 9587954273, and we'll dig out the model number for you.
What is the meaning of the Lenovo Phab 2 Pro Display Combo?
In Lenovo Phab 2 Pro, display, and touch screen, both parts combine into a single unit, and that unit is called Combo. Now when you drop the phone and the screen gets scratches, you need to replace the complete Combo of the display as well as touch screen glass.
Replacing the complete Combo indeed makes the repairing costly, but this is the only feasible solution to maintain the display quality. After replacing the Lenovo Phab 2 Pro combo, you won't face any issues. Please note that the replacement of the complete Combo is the fastest solution to restore the original state of your Phab 2 Pro device.
Why does the screen break so easily?
The screen size of the Lenovo Phab 2 Pro is 6.4 inches, and hence, the device is quite big to hold in your hands and, thus, more prone to breakage. If the device slips off your hands, its touch screen glass will undoubtedly break. As this device is not very common, you will also face trouble getting the right sized tempered glass for the device. If you don't have any tempered glass on the device, It is even riskier to drop the device.
Sometimes, It also depends on your luck and the level of protection you use for your device. If you use a Flip Cover most of the time and use it on the bed or have a full coverage carpet in the room, the device is less likely to damage in a single drop. If you don't have any buffer between the display and the floor, the device will break quite easily. Most of the time, the display only breaks if you drop the tablet, and the screen directly hits the floor.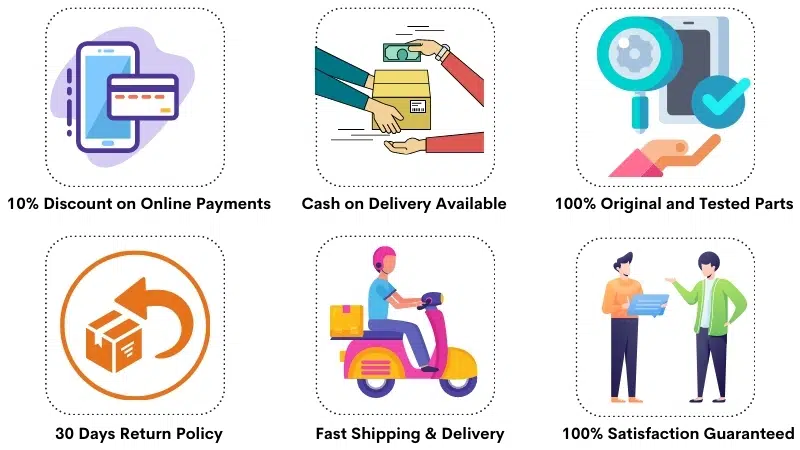 Lenovo Phab 2 Pro Combo Specifications
| | |
| --- | --- |
| | This combo is 100% original, tested and suitable for Lenovo Phab 2 Pro, PB2-690M. |
| | The Lenovo Phab 2 Pro display size is 6.4″, display type is IPS LCD and resolution is 2560 x 1440 pixels. |
| | You can use this combo to replace a broken display or touch screen glass. |
| | It offers the same colors, quality and brightness as your factory fitted display. |
| | We make sure to test each combo for 100% perfect working before dispatch. |
| | Each display is manually tested on Phab 2 Pro motherboard for 100% perfect working. |
| | We pack your product in hard plastic boxes in avoid any intransit damage. |
| | We back our products with 30 days return, refund and replacement guarantee. |
| | You can available 10% extra discount If you purchase via Online Payment. |
| | The stock is readily available and shipping time is very fast. |
| | You can order the product using Cash on Delivery or Online Payments. |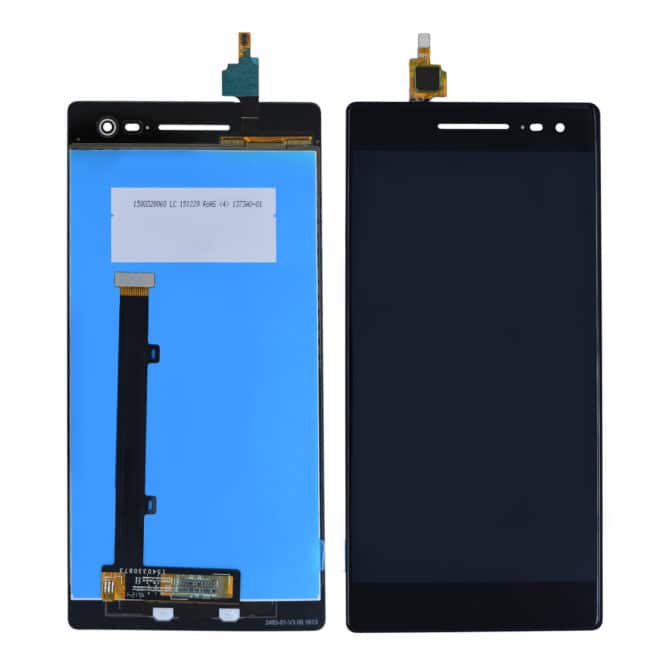 Frequently Asked Questions
Q: What is the price of Lenovo Phab 2 Pro Display Replacement In India?
The price of a 100% original Lenovo Phab 2 Pro display replacement is around Rs 3800-4000. If you buy a first copy screen replacement, then the Combo costs about Rs 2200-2500 in India. You will need to pay additional repairing charges on top of the display's price to a mechanic.
Q: What do you advise about replacing the display at home?
Many people are often confused about how they should replace the display. The answer to self-replacement depends on your skill level, and we don't have a definitive answer for it. In our opinion, mobile phone repairing is not very tough, but still, you need the necessary skills to carry out all the operations.
So if you intend to do this for the very first time, we suggest you refrain from doing this at home. Simply visit a nearby mechanic and request him to execute the screen replacement for you. Surely, he will charge you some money for that, but It is a risk-free and perfect solution.
Q: Does having the device in warranty help with a broken screen? 
Some customers wish to have a free display replacement under a one-year warranty, even if the display breaks. Their logic is, they didn't put down the device intentionally, but It was an accident. As they had no intention to damage the device, they should get a new screen at no charge.
The answer is, any kind of damage, willingly or unwillingly, is always out of warranty terms. If you break a screen, you can rightfully ask the service center to replace it for you, but you've to pay a hefty price.
Q: Do you have the contact information of Lenovo Official Service Center? 
We have no affiliation with the official Lenovo service center in any way, and hence we don't have any contact information as per your desire. Try searching on Google for the service center in your area or find the Lenovo India toll-free number and connect with their support reps for more information.
Q: What are the supported model number for this Lenovo Phab 2 Pro display?
Lenovo Phab 2 Pro tablet comes under two different model numbers, PB2-690M and PB2-690Y. So if your device matches one of these model numbers, feel free to buy the display replacement as It is suitable for you.
Q: What if the new display doesn't work with my device?
The mobile phone parts industry is very organized, and each device has its very own model number. So if you purchase a combo for the right model number, there is no chance that the new display will not work with your device.
Still, just in case you face any issues, we have a 30 days return, refund, and replacement policy in place. We know that customers always want to play on the safe side, and we also want to protect our customers from every potential problem.
Q: Do you also install the display or only deliver the part? 
We don't do the installation or any kind of repairing work. We work as a mobile phone spare parts dealer, and if you need a screen, you can buy it from us. To install the display on your device, you should visit a nearby technician.
In some cases, local technicians are reluctant to install the display because you have not bought the spare part from them. So before you order the display, discuss with a technician and make necessary arrangements for installation. After that, you can order the display and we'll deliver it in
Q: Do you test the display before send-off? 
Yes. We do test each display, verify it for flawless working, and then ship it to customers. We make sure to check the compatibility with the said model number so that our customers never run into any issues.
Q: What If the display breaks during transit? 
We pack the orders very carefully in the most protective way so that the content always stays intact. We use plastic boxes, bubble wrap, thermacol, and cartoons to pack the display securely. Even after that, we buy insurance during transit, and if anything happens, that is solely our responsibility.
Now the question is, how you can claim the free replacement. To be eligible for a replacement, you should record an unboxing video when you open the parcel. That video will serve as proof in case you need some help. We want to reinforce that physical damage during transit is never a case.
Shipping, Return and Refund Policy
All the products supplied by us come with 30 days return, refund, and replacement guarantee. To return a product, It should be in the same condition as we sent. You can't use or fix the items If you want to return them. For complete details about Shipping, Returns and Warranty, please click here.